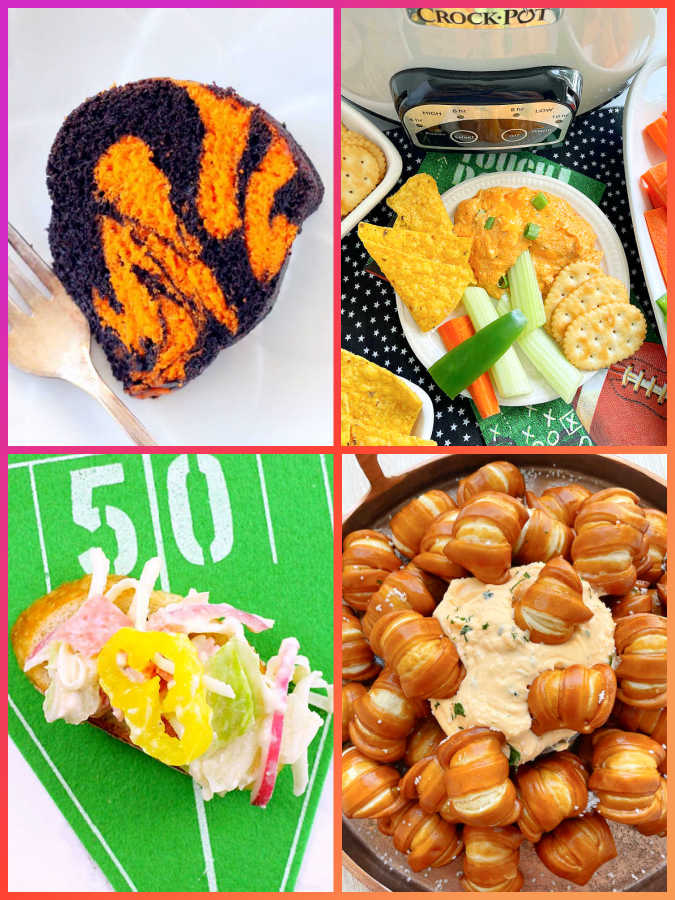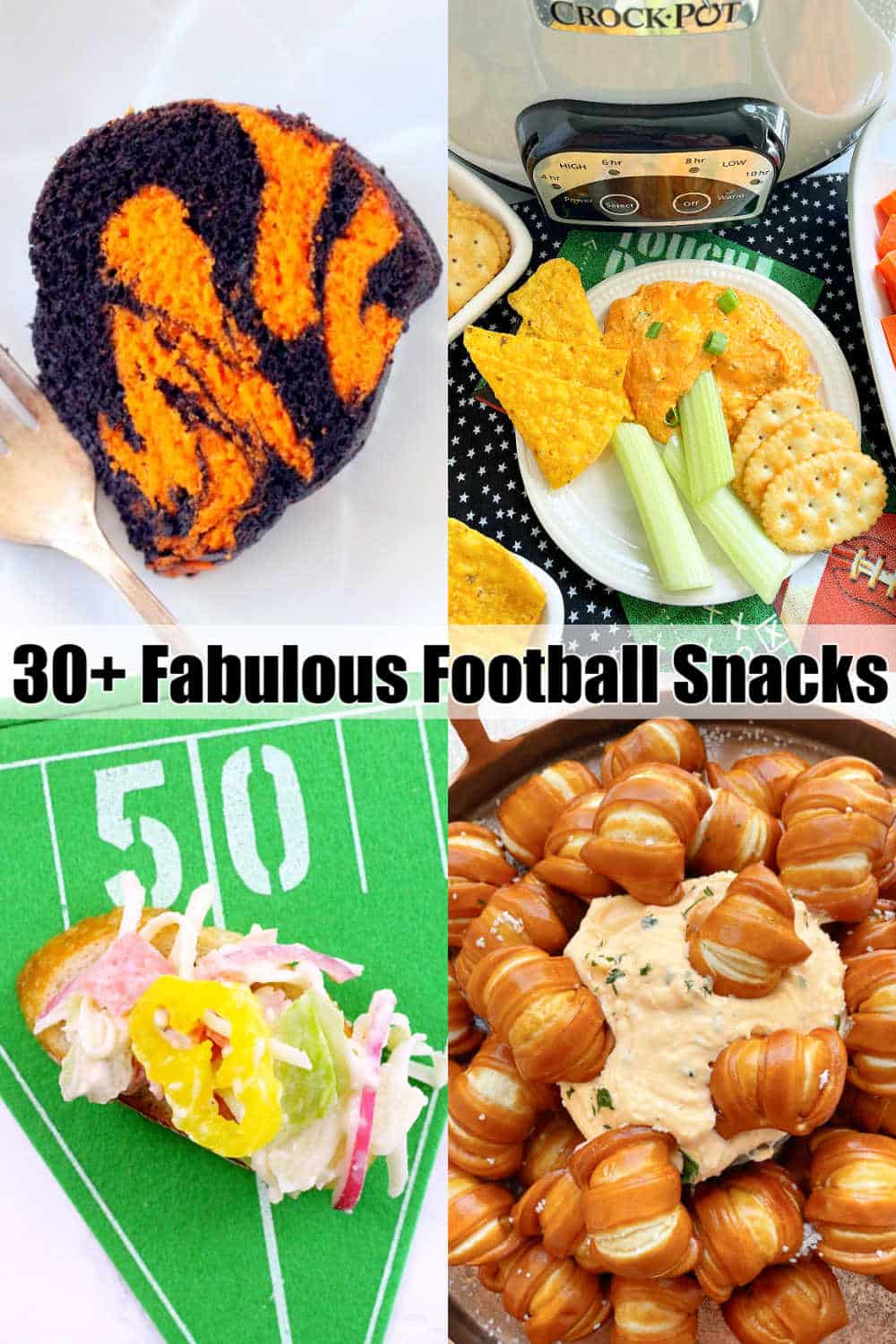 My collection of 30+ fabulous recipes for Football Snacks will answer 'What should I fix for a football or Super Bowl party?'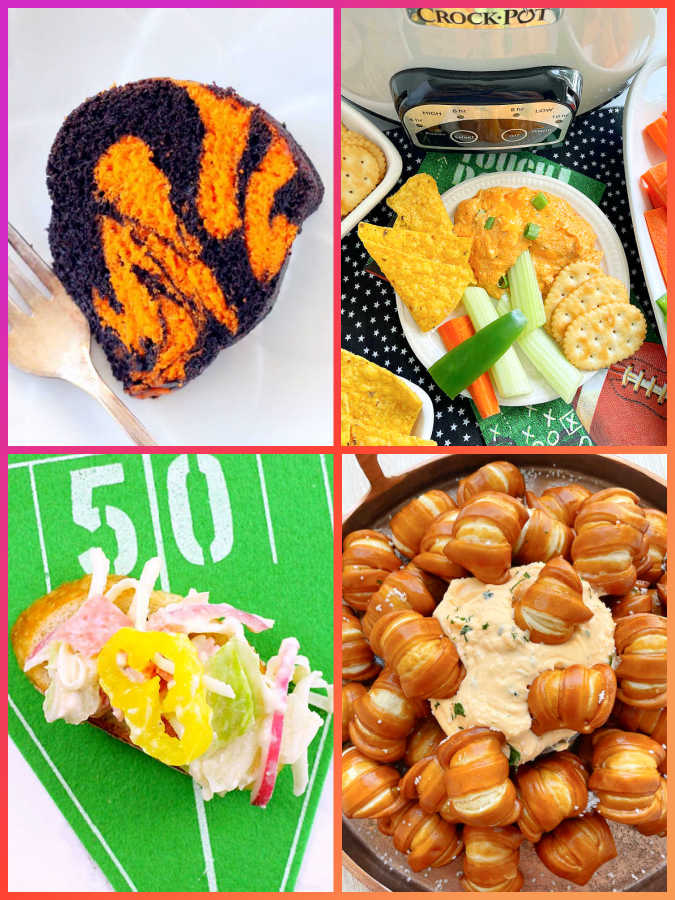 My website Foodtastic Mom is almost 10 years old, and I've created a lot of football-themed food in those years. So it is well past time to share all of my fabulous football food recipes in one place. I have been a Cincinnati Bengals fan since I was in middle school. That's 30+ years of some highs and a lot of lows. But I am nothing if not a loyal fan. And this past season's Super Bowl run for the Bengals sure helped to make up for most of those lows!
I was never a fair-weather Bengals fan. And so I was especially thrilled when my recipe for Bengal Striped Bundt Cake that I published in 2016 was suddenly 'blowing up' on Google in 2022. All of a sudden, football fans were searching for 'Bengals recipes' and there was my cake, right at the top!
32 must-have recipes for football snacking!
In addition to my cake, keep scrolling to find recipes for many of the most popular types of tailgate and Super Bowl food – appetizers like dips and nachos, plus mac & cheese, chili and soup. Did you know that 1.42 billion chicken wings were eaten when the Cincinnati Bengals played the Los Angeles Rams on Super Bowl Sunday? Buffalo wings and football go together like peas and carrots. And I've got seven Buffalo-themed recipes in this collection.
2022 also happens to be my son Caleb's Senior year of high school. He is an Offensive lineman and so football season doesn't just mean the Cincinnati Bengals for me. It has also meant Friday Night Lights (and Saturday morning JV games) these past three years. This recipe round-up is to help commemorate my son's final year of high school football as well.
Buffalo Chicken Football Snacks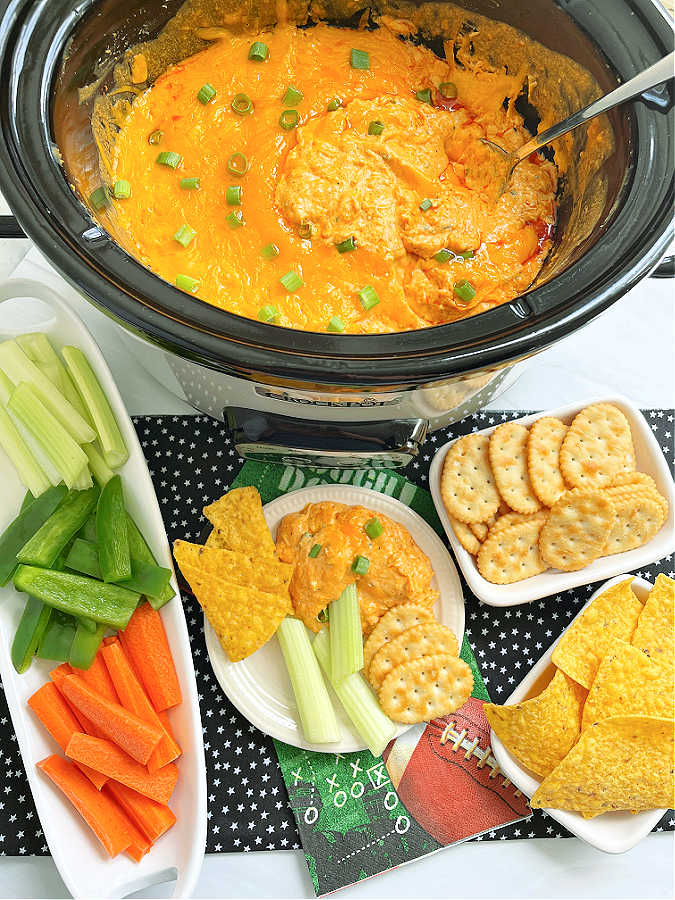 1. Crock Pot Buffalo Chicken Dip
This is a 'dump and go' recipe. The Crock-Pot helps to slowly melt everything together, blending that delicious buffalo hot sauce with all the cheese and chicken. It is so good! Your guests will keep coming back for more.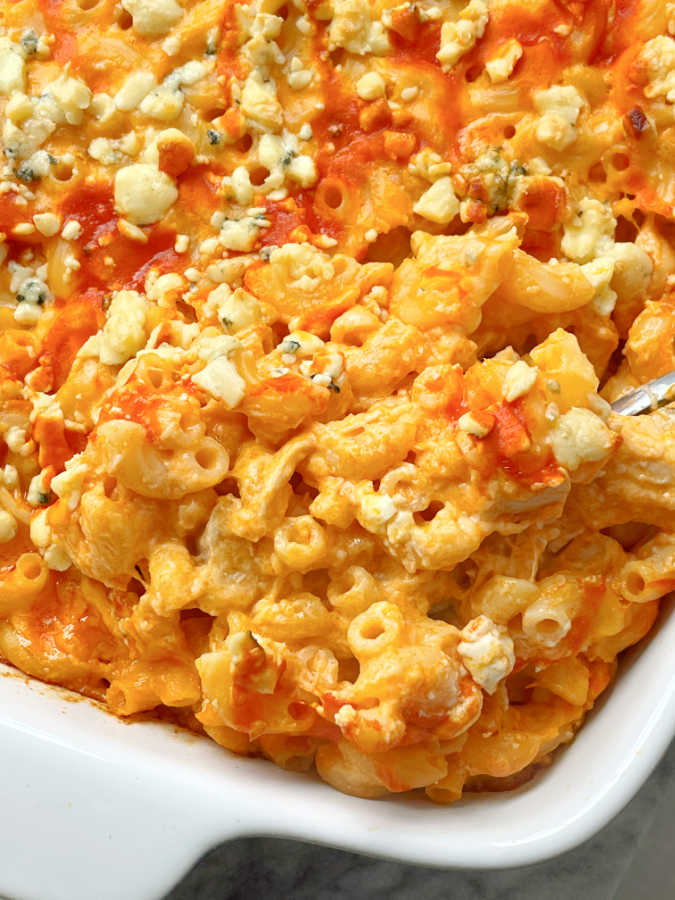 2. Buffalo Chicken Mac and Cheese
This is hands-down the best, creamy, zesty, full of flavor recipe for Buffalo Chicken Mac and Cheese. It is perfect for tailgating or 'home-gating'.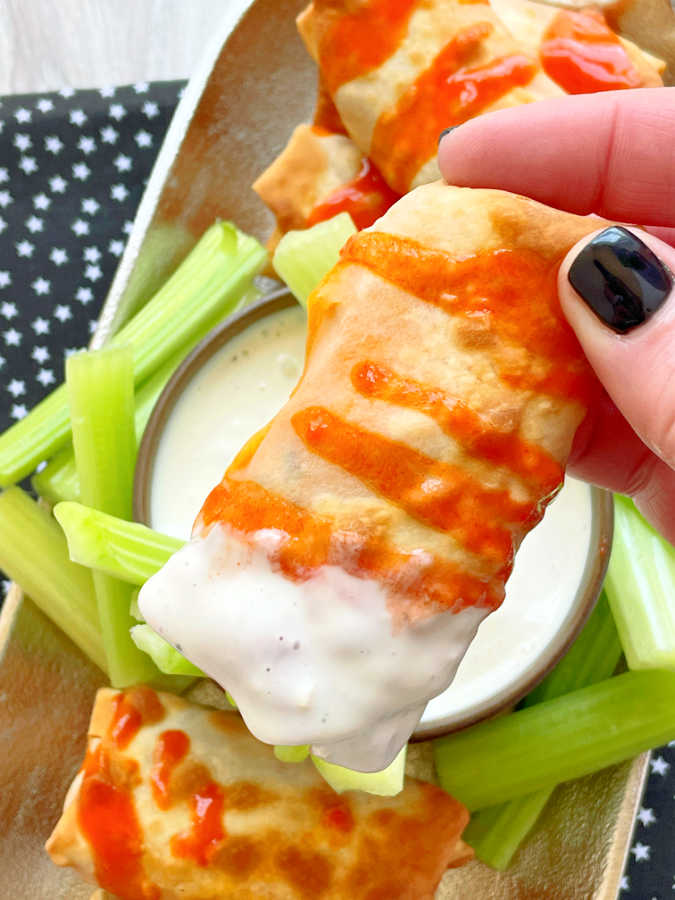 3. Air Fryer Buffalo Chicken Egg Rolls
All the zesty flavor of cheesy buffalo chicken wrapped up in an egg roll wrapper and air fried to perfection. These are simple to make and everyone loves them. Serve them with celery and blue cheese or Ranch dressing for dipping.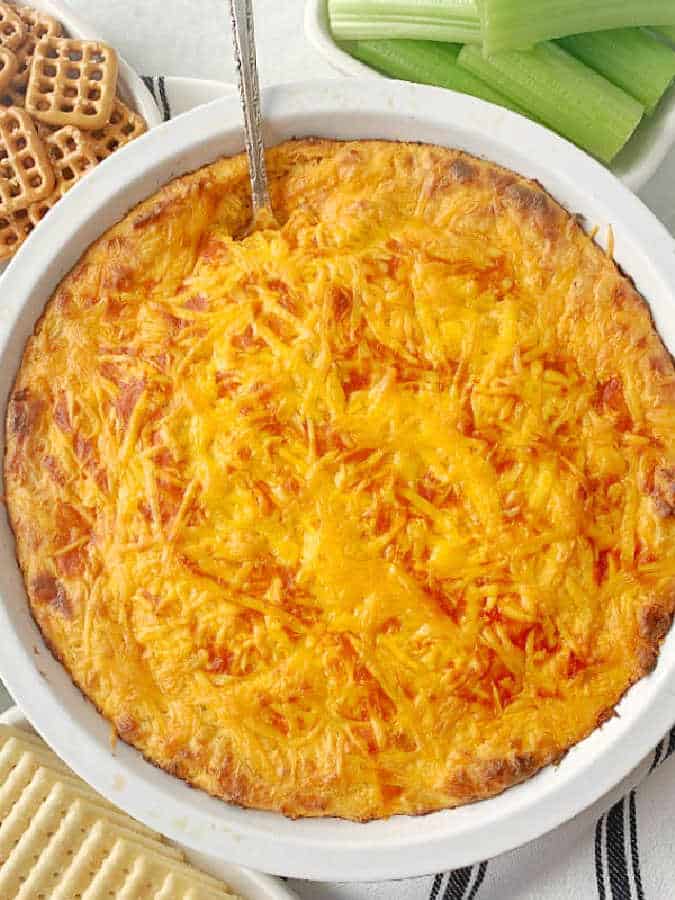 To be honest, my newer recipe for Crock Pot Buffalo Chicken Dip is now my favorite. Because it stays warm and ready for snacking throughout an entire football game. But I've made my oven-baked version numerous times. And it's always a hit!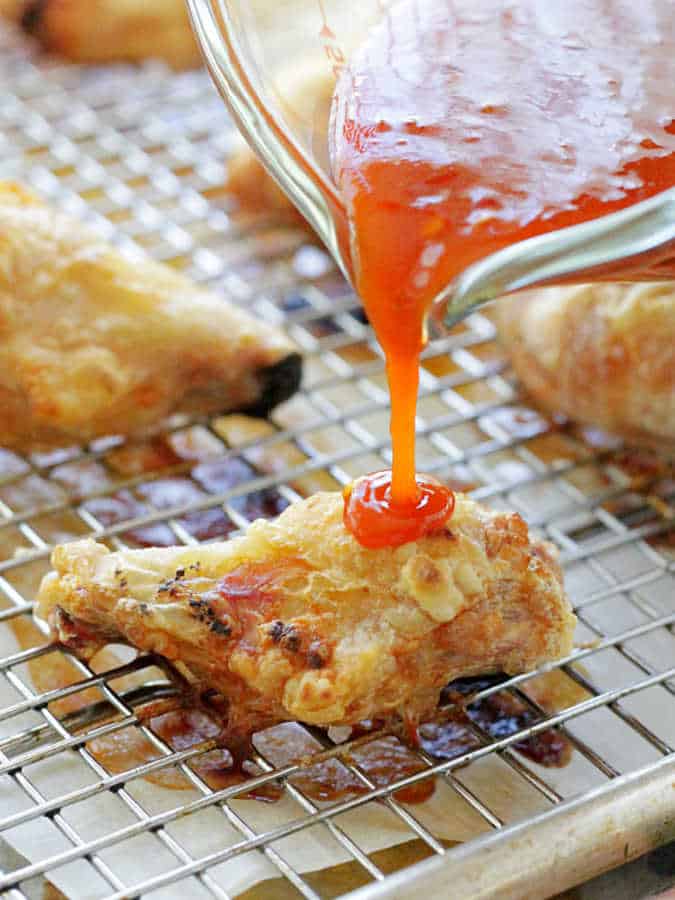 These are the best wings you can make at home. And they are baked from frozen! Click on the recipe link to find out the secret ingredient to truly crispy wings that are baked in the oven.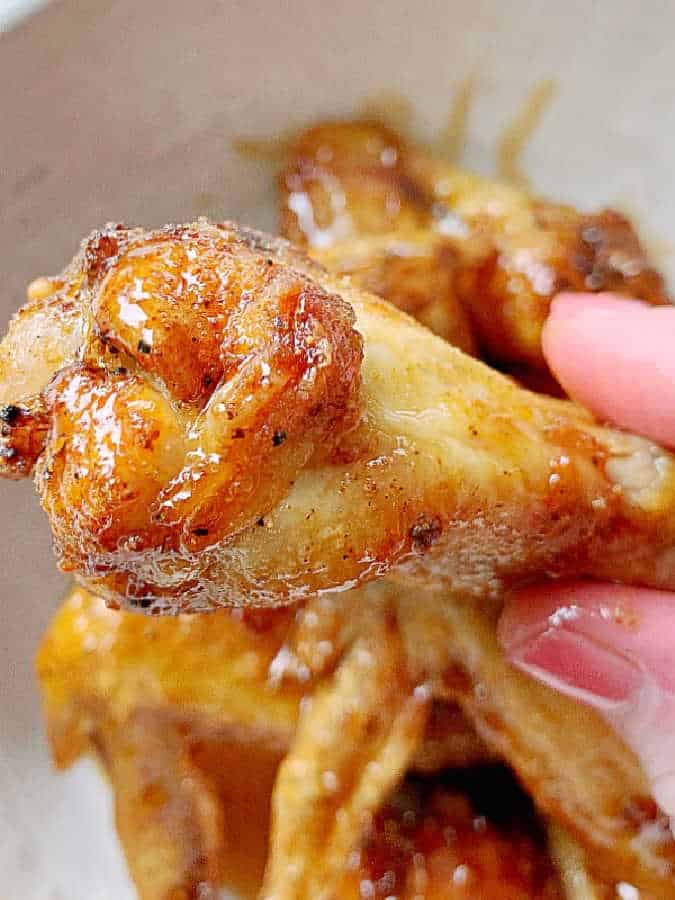 This recipe is perfect for a smaller crowd. The air fryer cooks fresh wings (not frozen) and ensures that your wings are not soggy.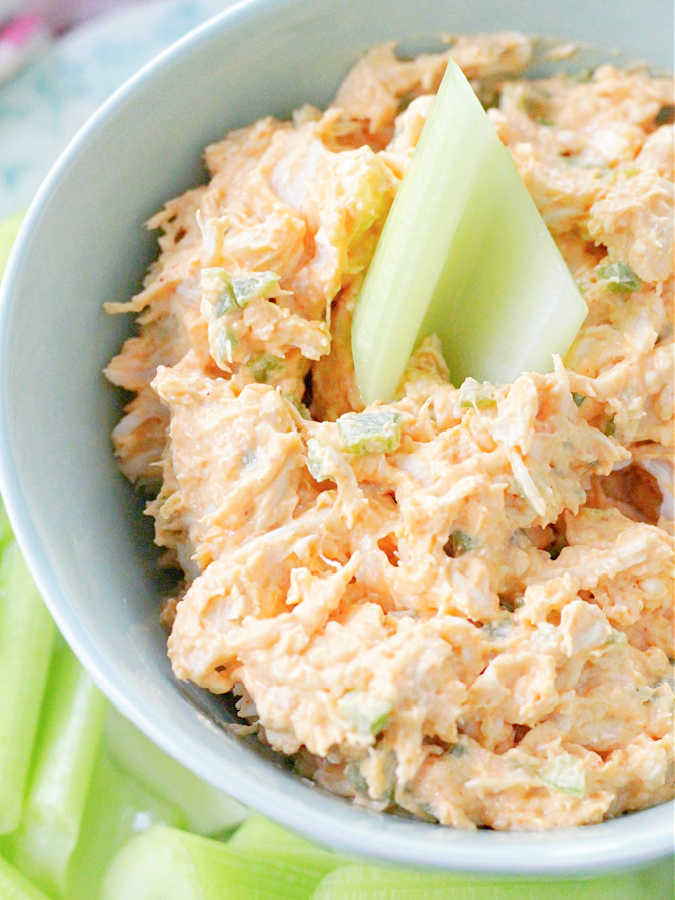 If you are watching your carbs or just looking for a lower-calorie option for football snacking, this recipe is for you.
Cincinnati Bengals Football Snacks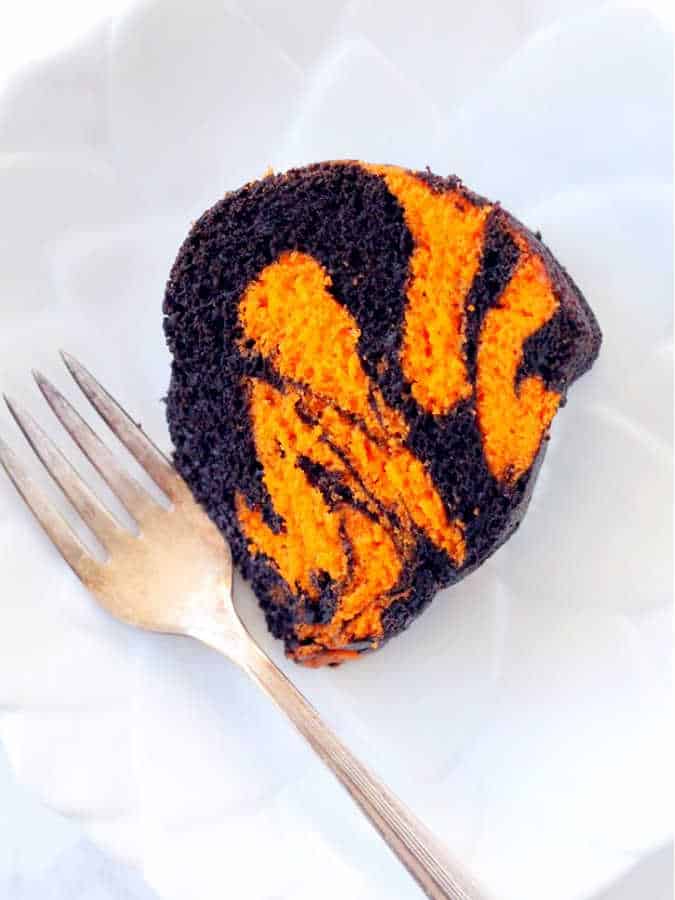 My recipe from 2016 is a from-scratch cake recipe. You could just as easily prepare a white boxed cake mix. Divide it in half and dye one half orange and one half black. Then proceed with my directions for how to add the cake batter to a bundt pan. I just love how it looks when sliced!
Also a recipe from 2016. I made a quick, homemade Cincinnati-style ground beef chili as a topping for these sheet pan nachos. I love this recipe because it's a tribute to my hometown.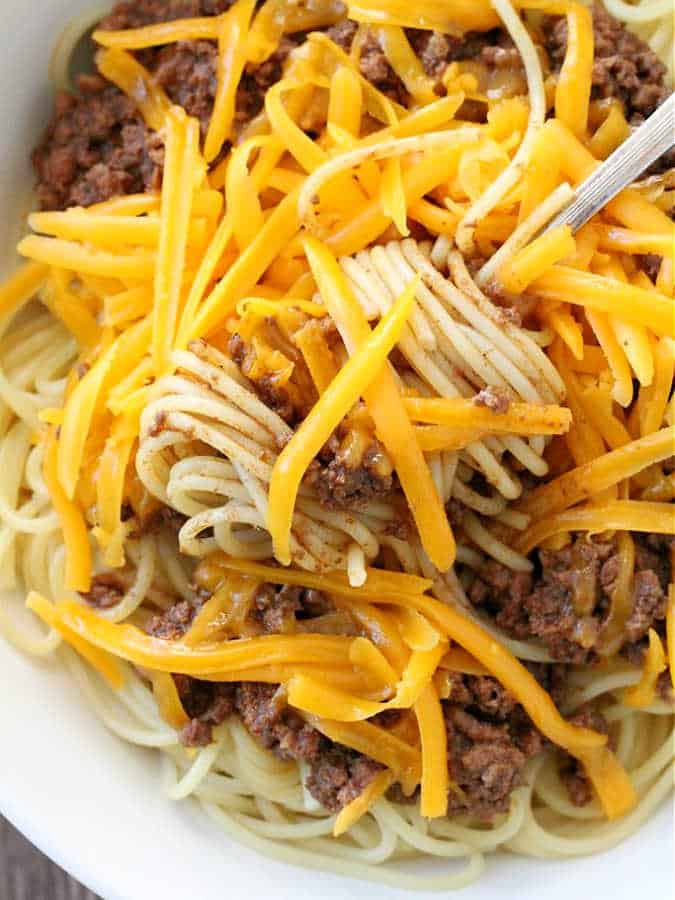 10. Slow Cooker Cincinnati Chili
If you aren't familiar, the chili that Cincinnati is famous for is different. A little spicy and a little sweet with untraditional ingredients and spices like cinnamon and chocolate. It is served over spaghetti and topped with lots of shredded cheddar cheese. It's an acquired taste but you should try it at least once!
Football Food Dips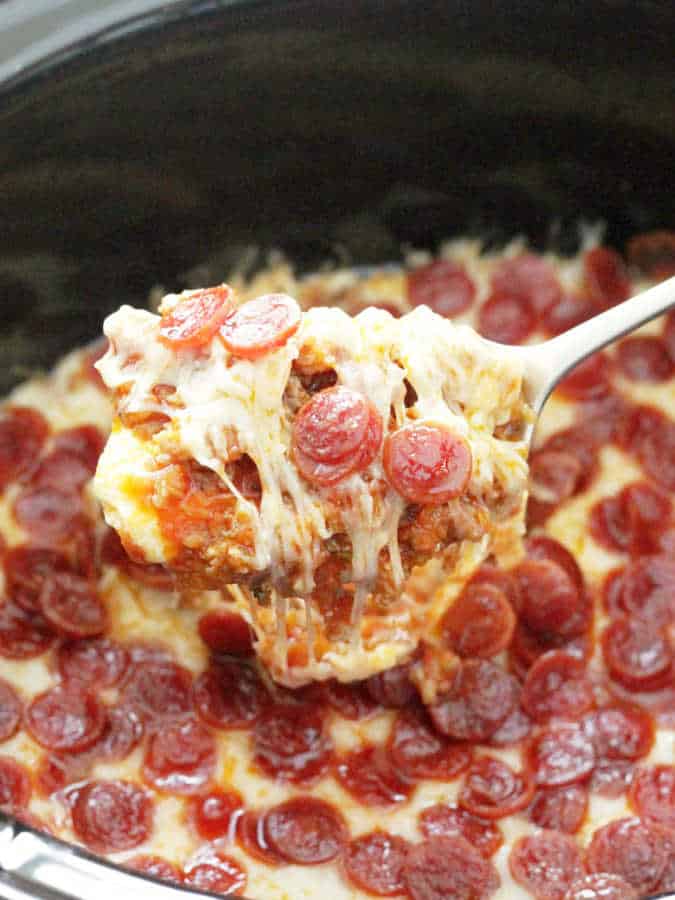 11. Pizza Dip
My pizza dip with pepperoni and sausage is made for the slow cooker. So it stays warm and ready to eat throughout an entire football game. I can turn this dip into a meal by serving it with baked from frozen garlic bread slices. This one is another crowd-pleaser and has lots of on-line fans! Video included.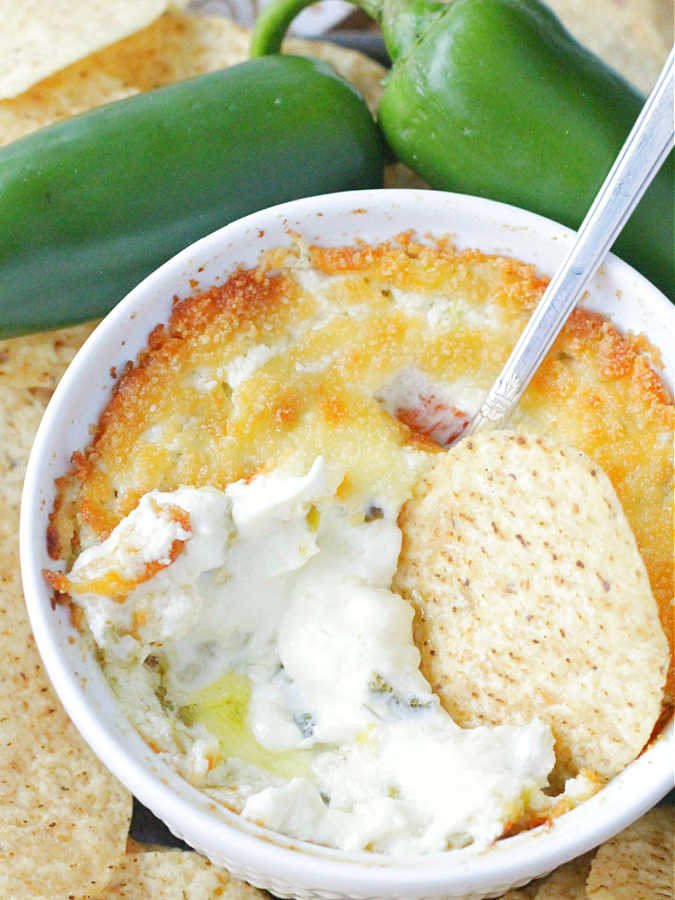 I stole this recipe (with permission) from one of my closest friends. It's simple and always popular at parties. You'll probably want to double the recipe and serve it with tortilla chips for dipping.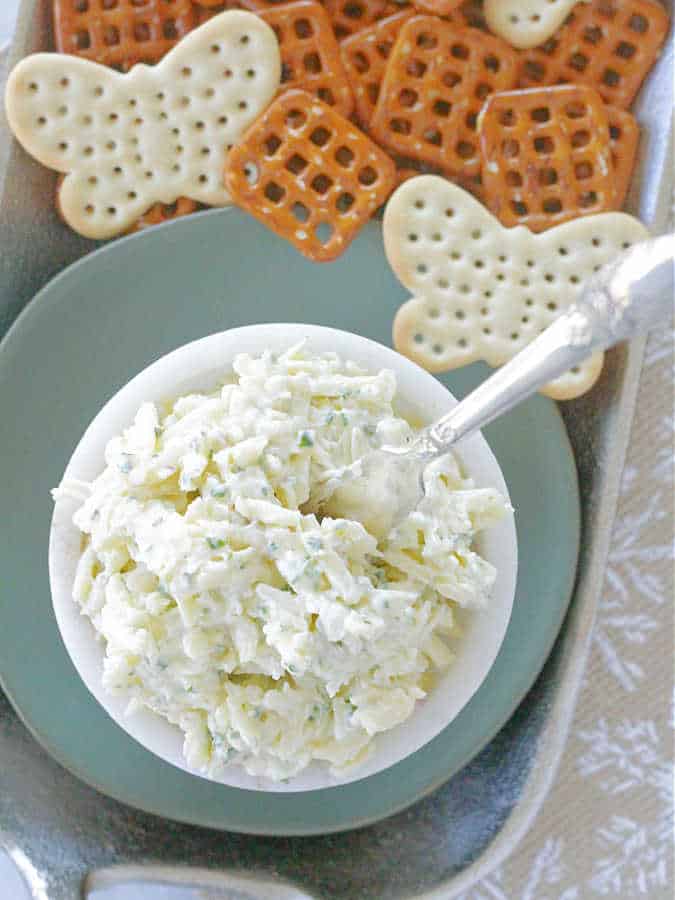 13. Copycat Jarlsberg Cheese Dip
Made with just six ingredients and it definitely tastes better than what you buy at the store.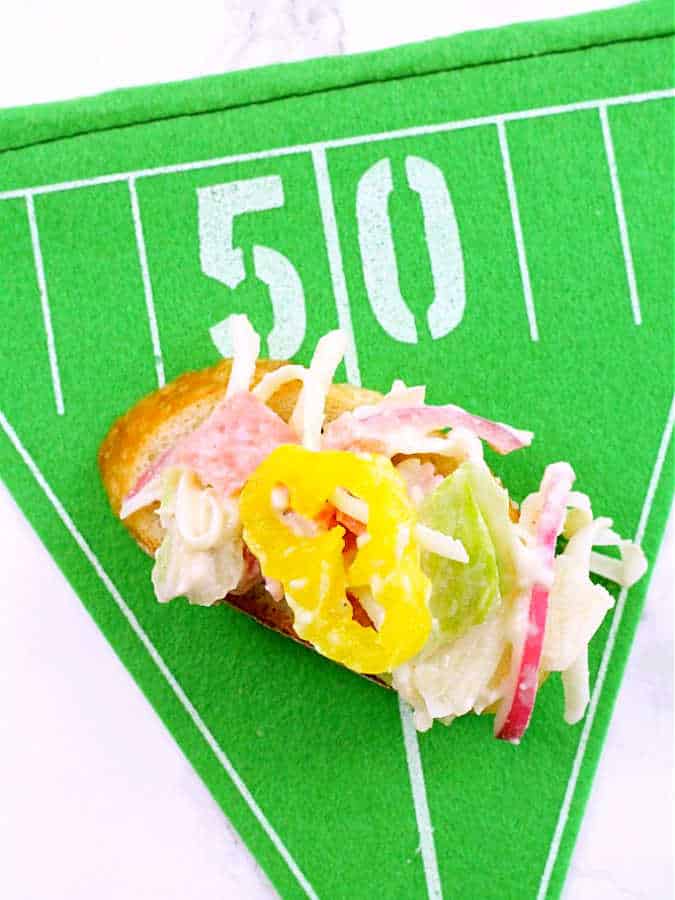 I'm really proud of this original creation. It's like a layered taco dip, but hoagie themed. With ingredients like cream cheese, white beans, Italian dressing, salami and yellow pepper rings.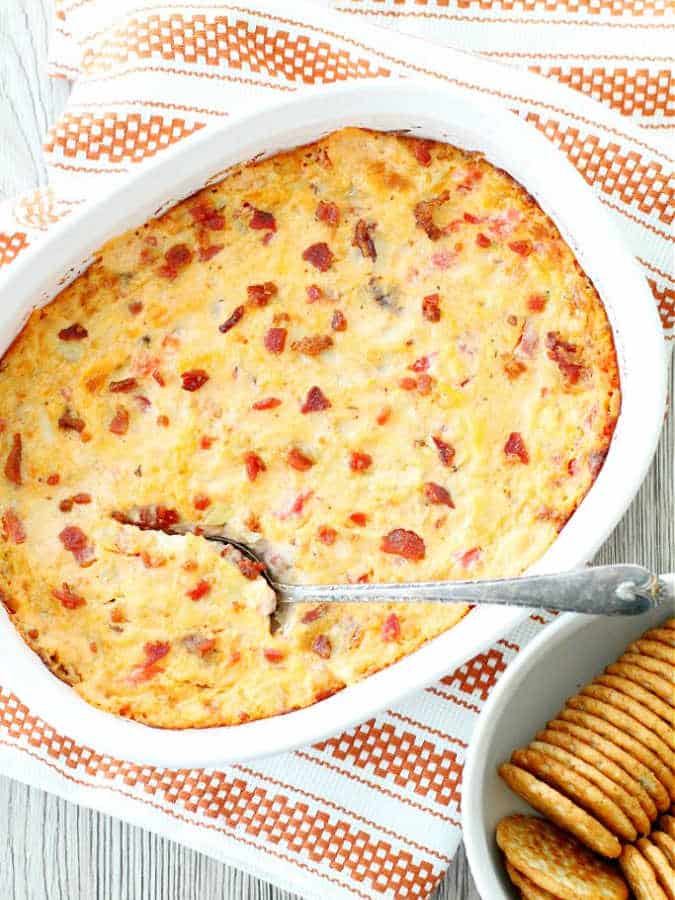 15. Bacon Tomato Artichoke Dip
Rather than a more typical spinach artichoke dip, my recipe includes bacon and tomatoes. I like serving this dip with sesame crackers or toasted baguette slices.
More Football Food (Super Bowl Snacks)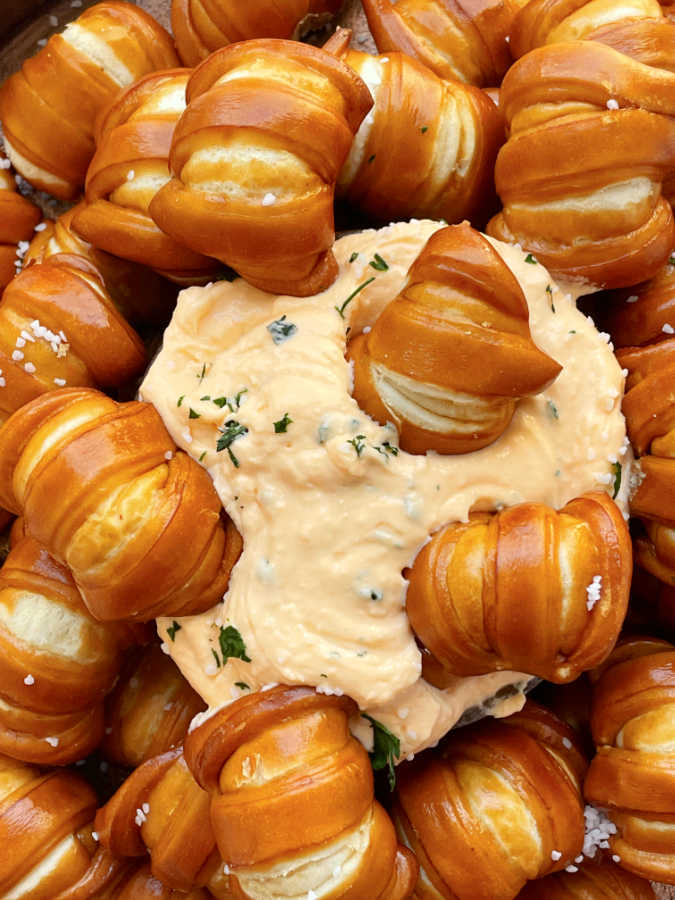 A simple, homemade beer cheese dip. Set this out with some warm, soft pretzel bites. It will disappear quickly.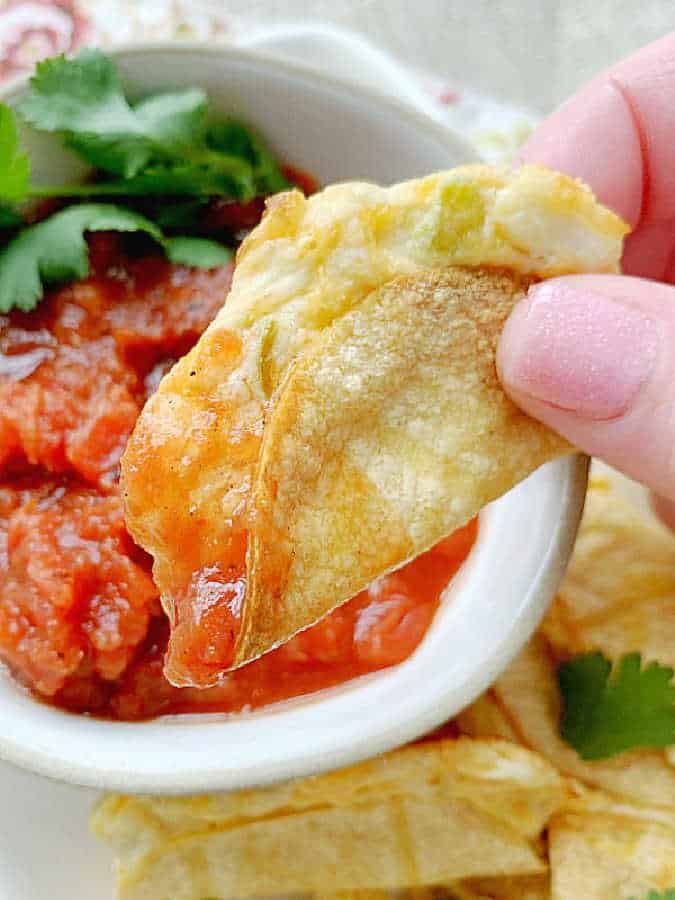 17. Mini Tacos
Fun little tacos, filled with a cheesy chicken and green chili mixture. Perfect for dipping into a bowl of salsa.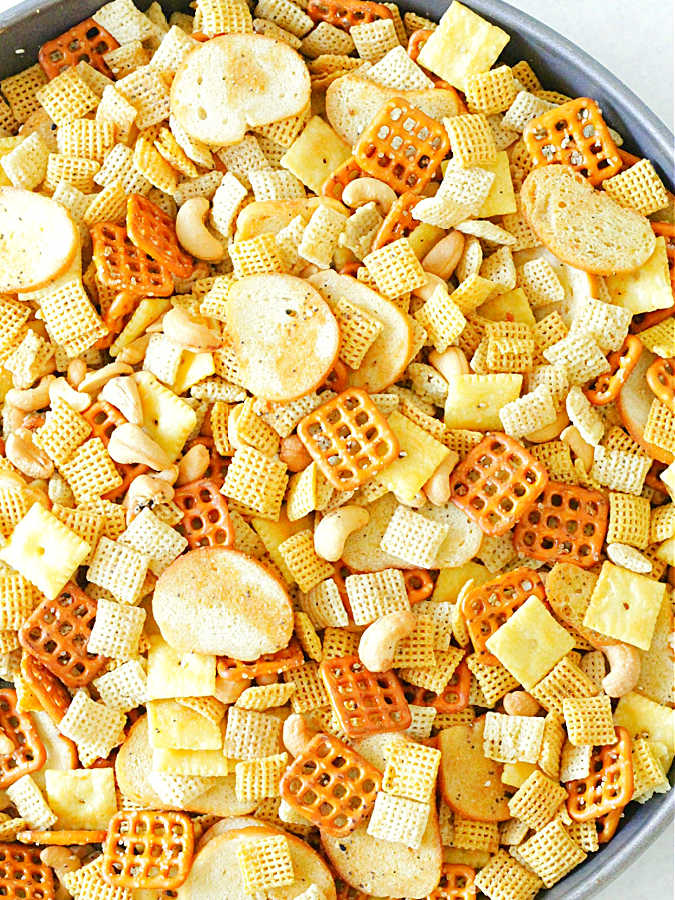 I make huge batches of my Chex Mix blend, which includes Cheez-Its and cashews, plus some everything bagel seasoning.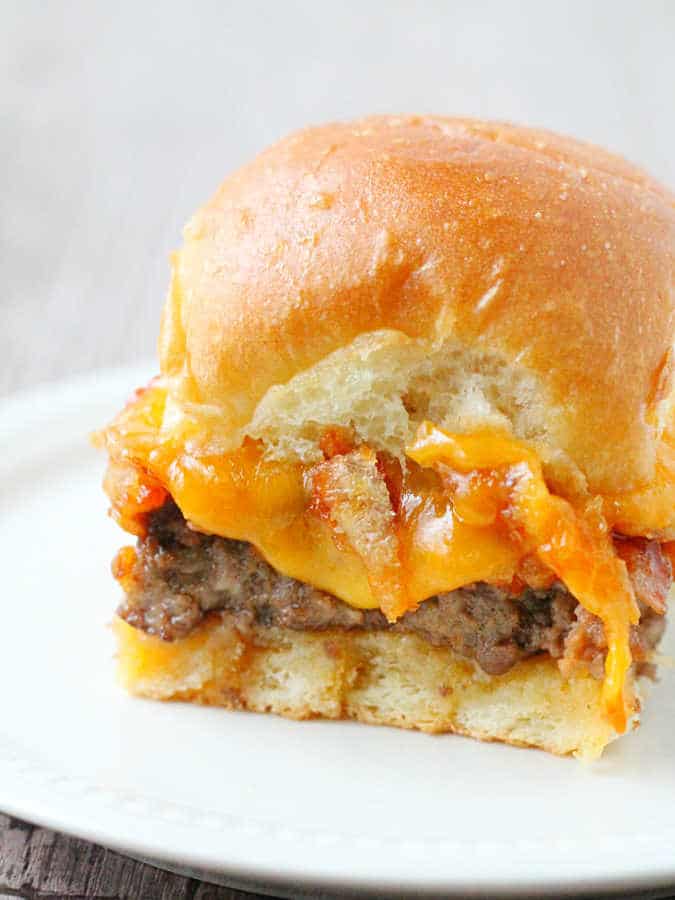 19. Meatloaf Sliders
The meatloaf seasoned beef burger filling is oven baked. Then topped with with a sweet ketchup glaze, mustard, fried onions and cheddar cheese. Video included.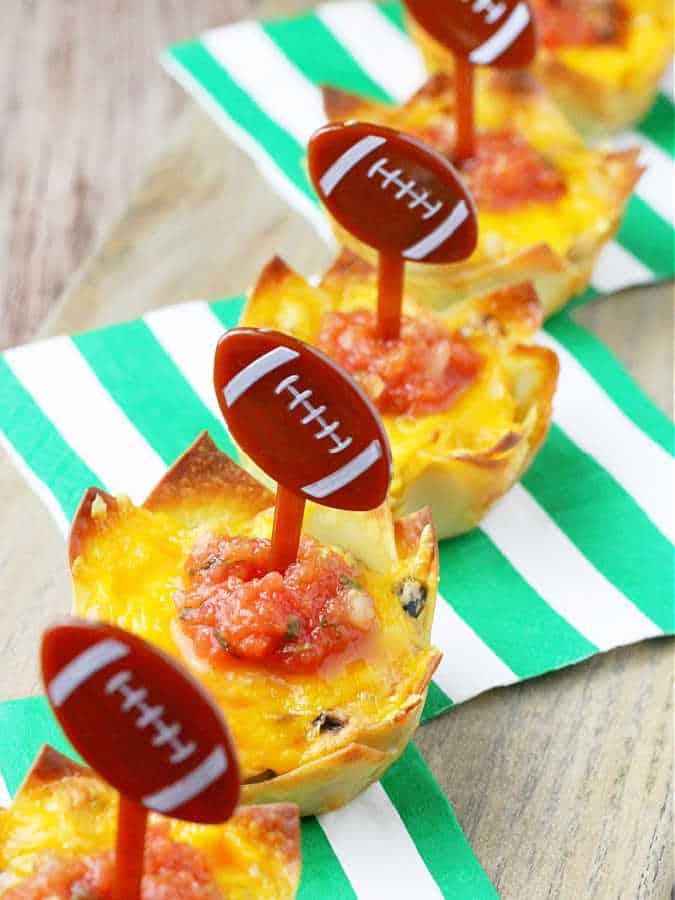 20. Touchdown Veggie Taco Bites
This is a sponsored post I created for a client in 2017. Store-bought wonton wrappers create the cups for the delicious and cheesy vegetarian filling. You can use any brand of salsa you like.
Chili and Soup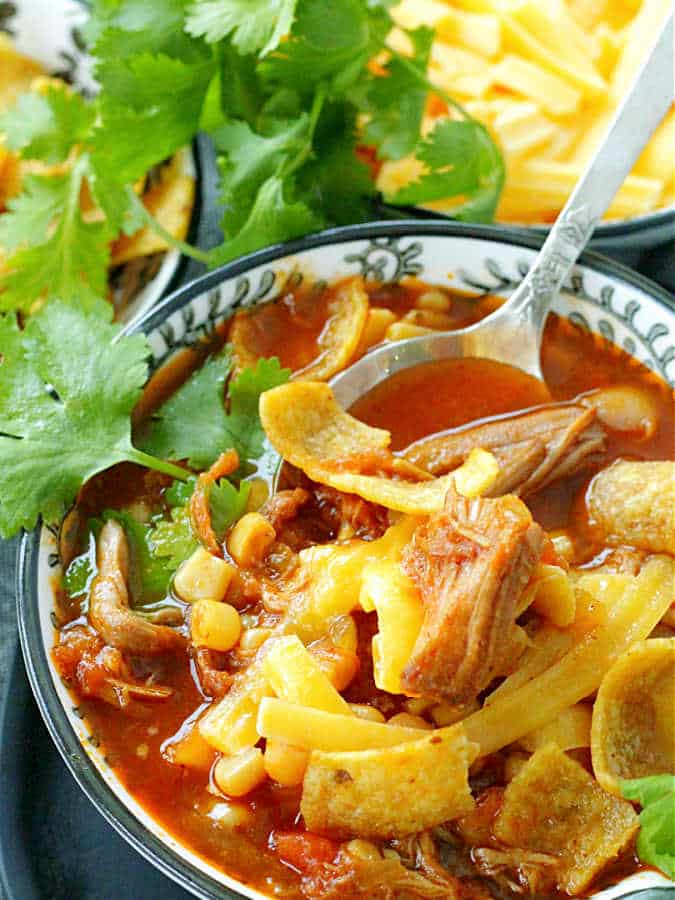 21. Slow Cooker Pulled Pork Chili
I created this recipe for the Ohio Pork Council in 2018. It includes lots of things you would associate with football and tailgating – pulled pork, BBQ and beer. Video included.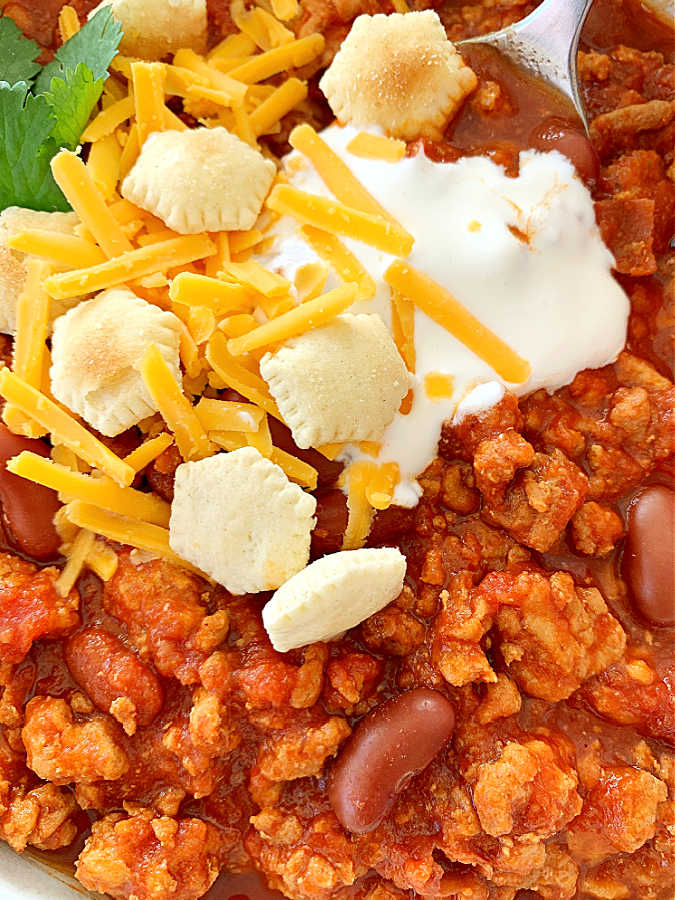 A classic Crockpot chili recipe that is made a little healthier with lean ground turkey.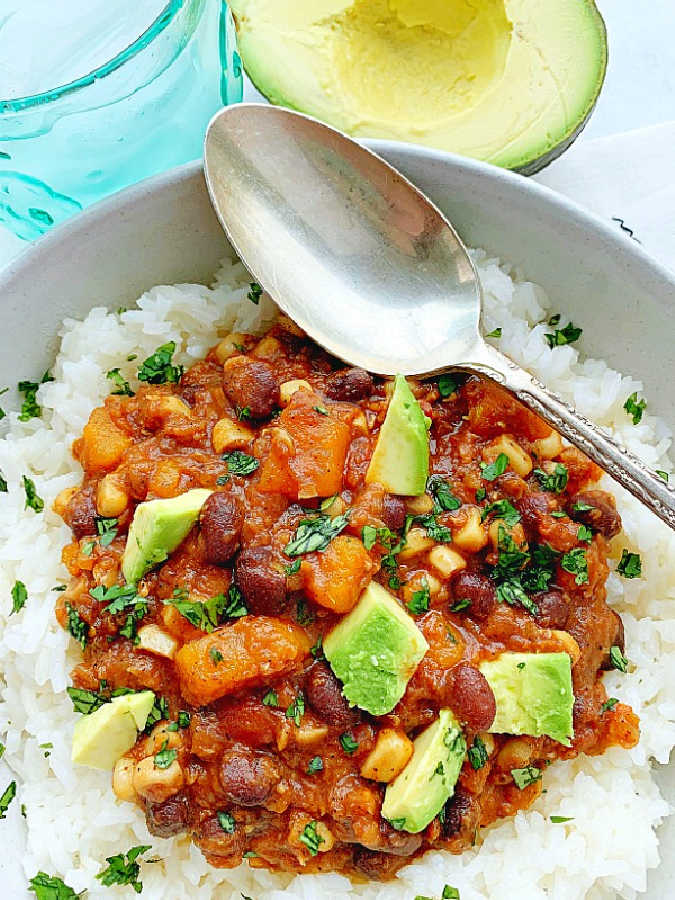 23. Vegetarian Chili
For my vegetarian friends, or anyone wanting to eat healthier. Without a doubt my vegetarian chili means football snacking can still be delicious for you too!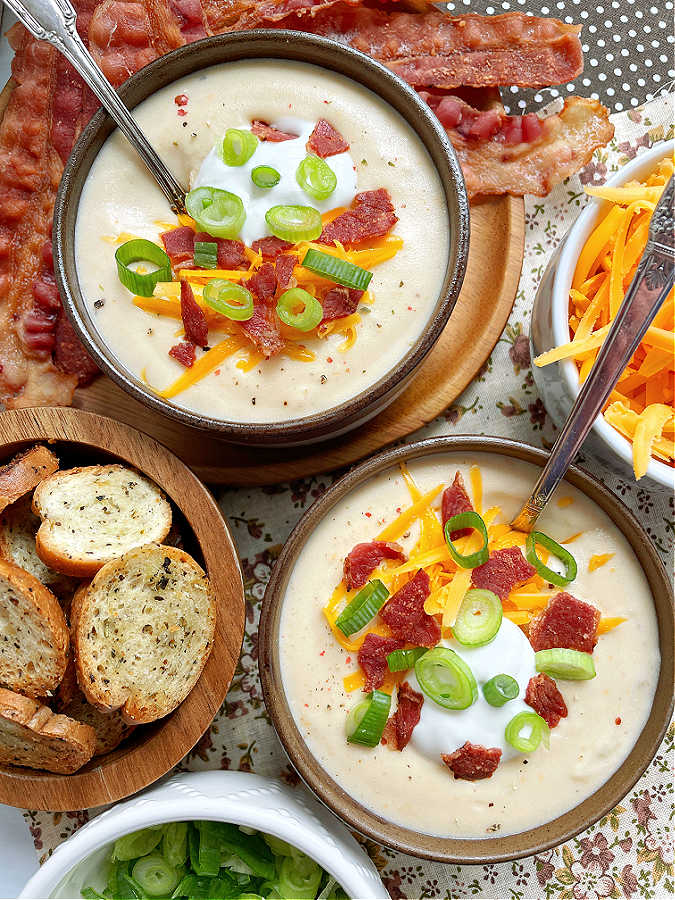 24. Potato Soup in the Crockpot
This recipe is so simple and you will never know it starts with a bag of frozen hash browns. This is one of my all-time favorite soups, not just for football season.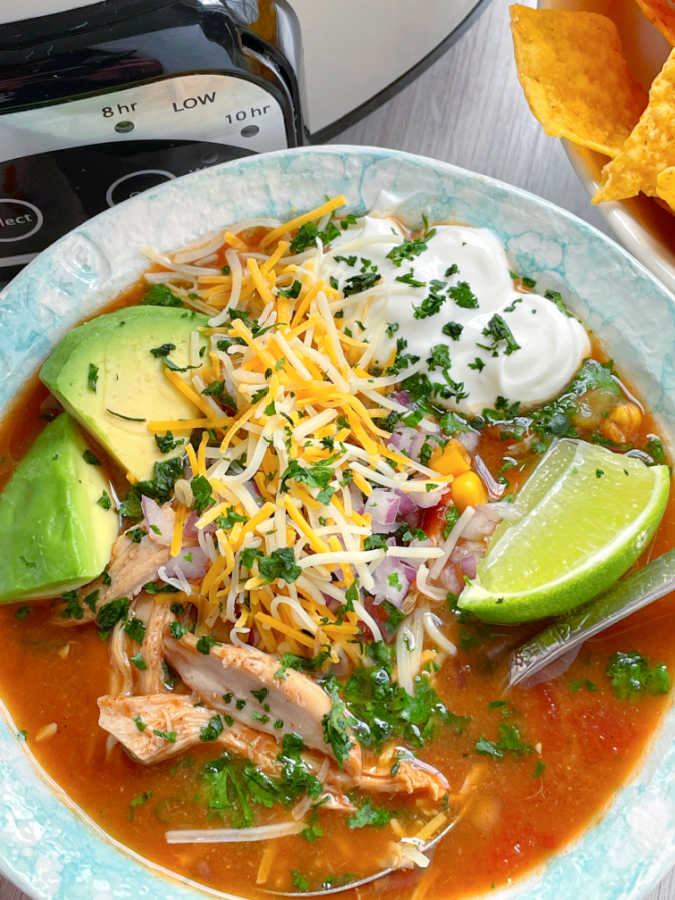 25. Crock Pot Chicken Taco Soup
Additionally this is another favorite. I make it often for dinner. Serve it with tortilla chips, cheddar, sour cream and guacamole or fresh avocado for topping.
More Favorite Football Snacks
While I have a whole bunch of recipes for football snacks, I certainly haven't come close to covering everyone's favorites. Not even all of mine, especially in the 'game day desserts' category. Skyline Dip, Hanky Panky (if you know, you know) and classic chocolate and peanut butter Buckeyes are some of my go-to recipes that I haven't yet published myself. Here's some more of my favorite game day recipes…
26. Skyline Dip
29. Rotel Dip
31. Cincinnati Bengals Puppy Chow
32. Who Dey Bengals Pudding Shots
Kitchen Essentials for Football Season
Foodtastic Mom is a participant in the Amazon Services LLC Associates Program (Amazon Associate), an affiliate advertising program designed to provide a means for sites to earn advertising fees by advertising and linking to Amazon.com. Any highlighted, clickable Amazon link you see is an affiliate link that I may earn advertising fees on when you click to purchase.
Thank you so much for being a faithful reader and supporter of Foodtastic Mom. Be sure to PIN to Pinterest and print this recipe!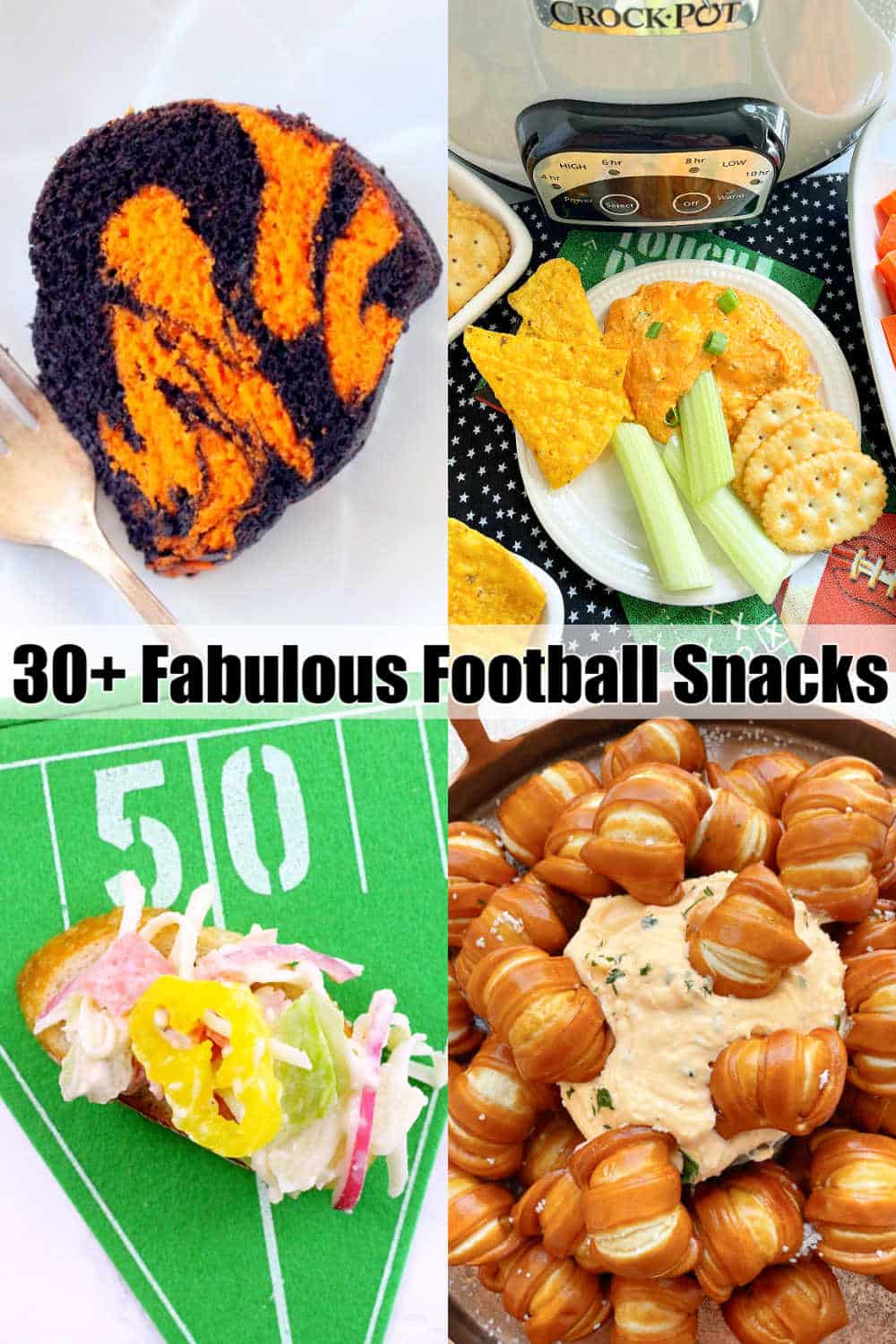 I love hearing from you! Please share in the comments section some of your favorite football snacks. Recipe sharing is always appreciated. If you are a die-hard football fan like me, or just wanting to snack on some yummy food, I'm above all glad you are here. Who Dey!!!