This copycat jarlsberg cheese dip is a cinch to make and tastes so much fresher than the grocery store variety.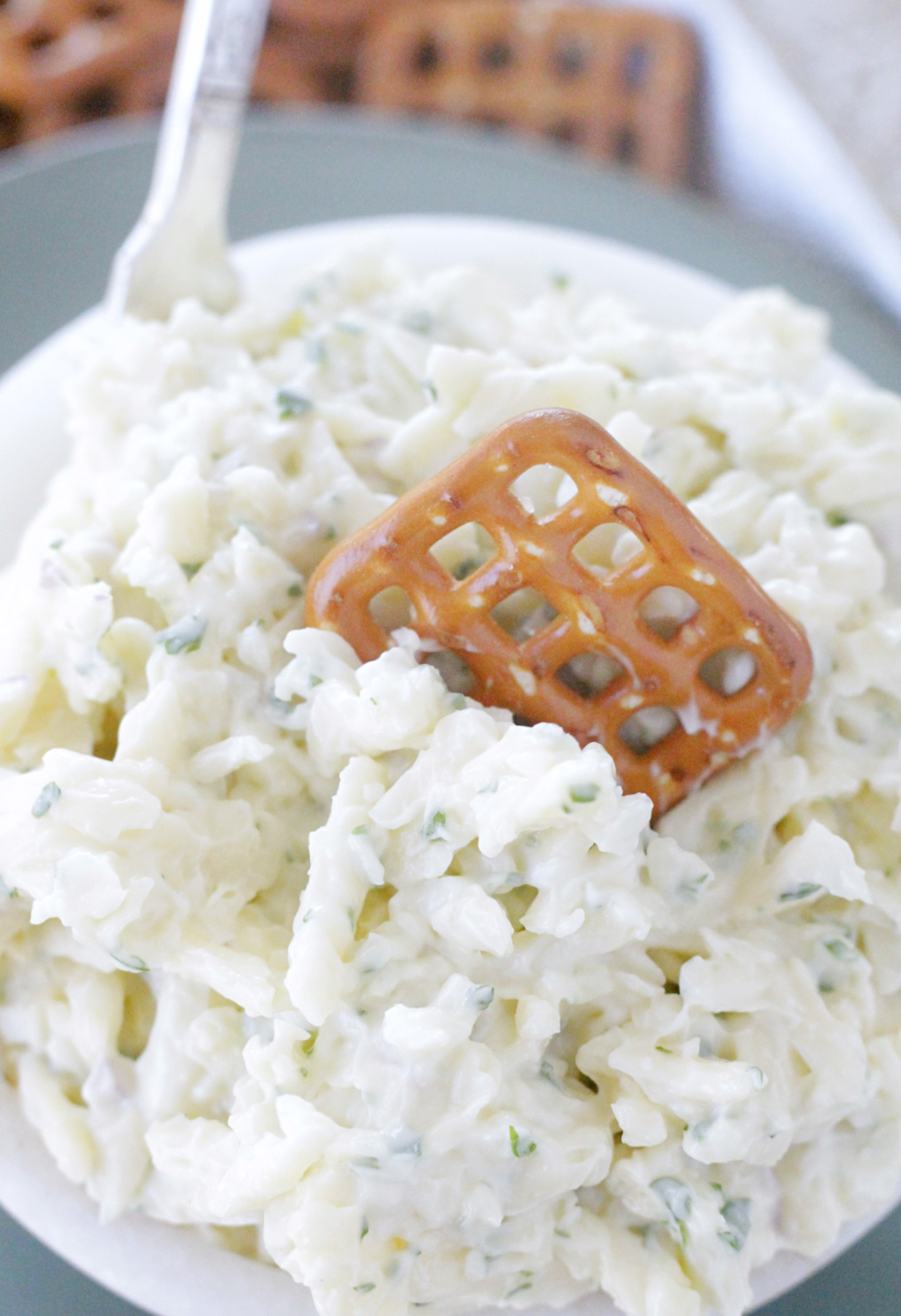 Is Jarlsberg Cheese Dip a regional thing? It is a staple at my Kroger deli which is the grocery store chain that is local to me. Are you familiar with this cheese dip? Jarlsberg cheese originates in Norway and has holes in it like a Swiss cheese. Its sweet and nutty flavor is similar to Swiss cheese as well.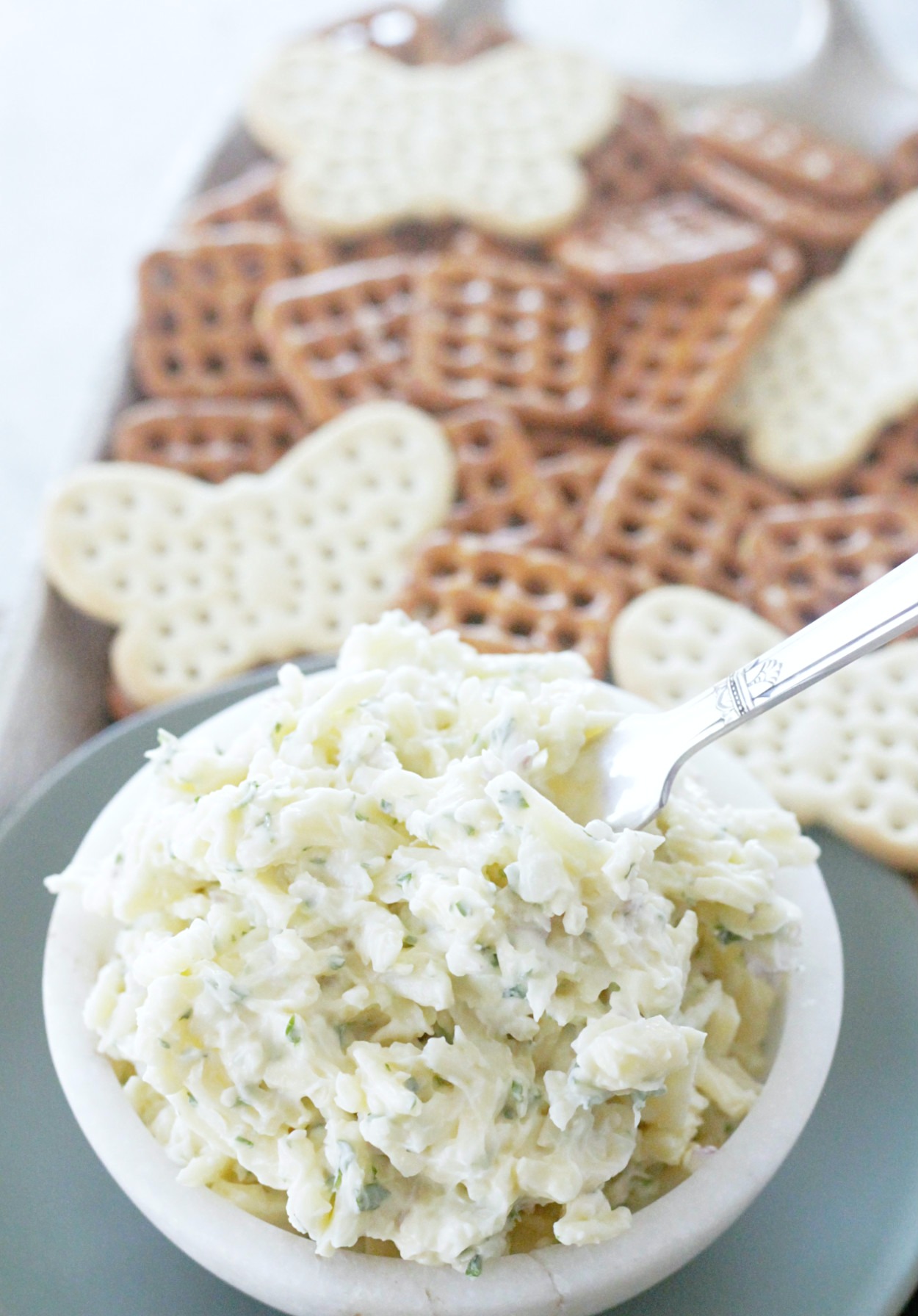 Grocery store Jarlsberg Cheese Dip is made from just three ingredients which are shredded Jarlsberg, mayonnaise and red onion. My copycat Jarlsberg dip is the same except I added a little chopped fresh parsley for color and Worcestershire sauce and salt for flavor.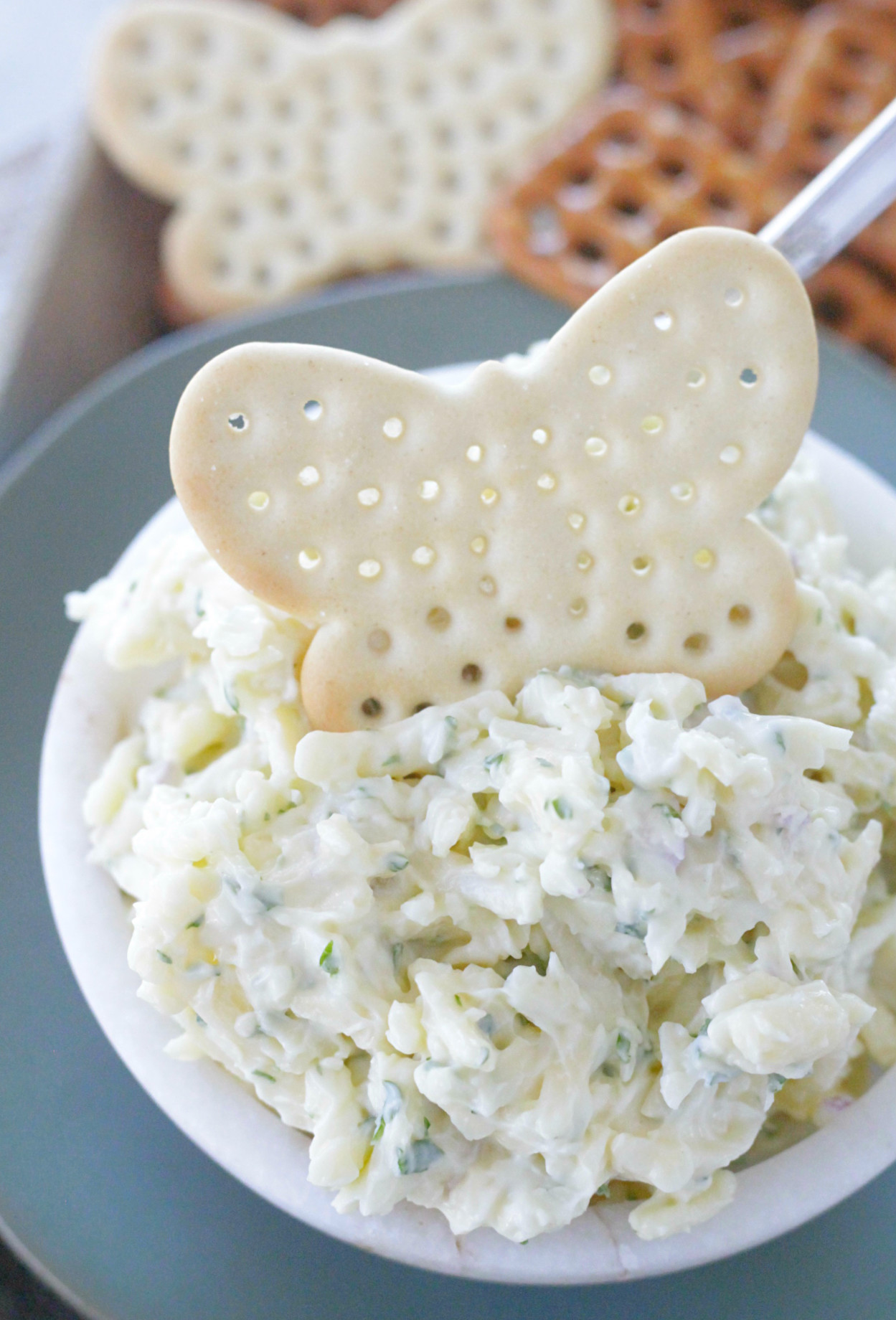 You might be wondering why to make this simple dip at home? Freshness, flavor and cost are my reasons. Pre-made dips in general cost more per pound than something made at home. With a homemade version I can control the amount of mayonnaise in the dip because I find the store variety to be too heavy-handed on the mayo. And trust me, this homemade version tastes better because it is fresher.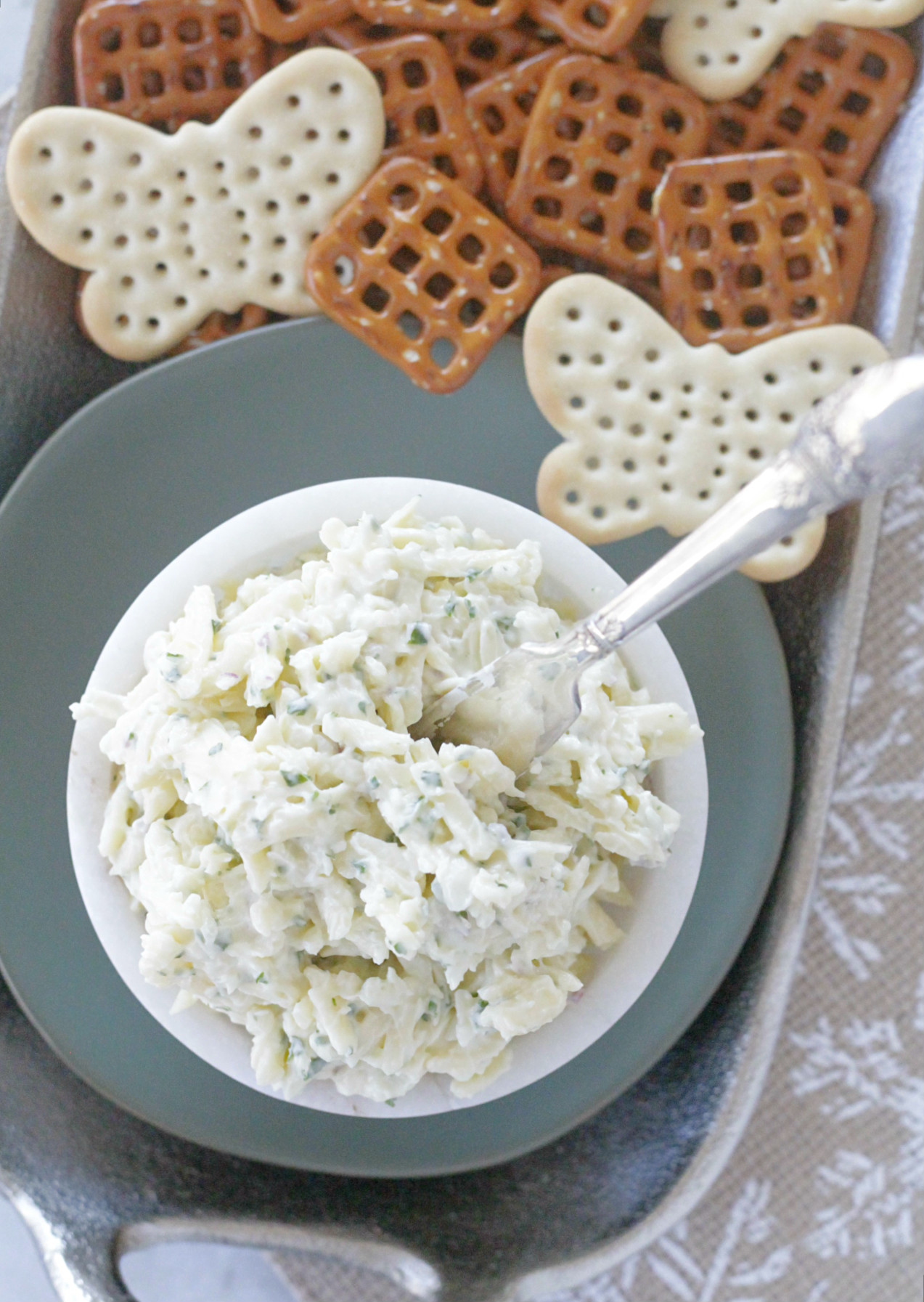 When you are looking for a quick to make but crowd-pleasing appetizer, this Copycat Jarlsberg Dip recipe is what you need. Keep scrolling past this recipe for more popular appetizer recipes on my blog…
PIN THIS RECIPE

Copycat Jarlsberg Cheese Dip
Ingredients
8

oz

Jarlsberg cheese

shredded

2

tbsp

red onion

finely chopped

2

tbsp

fresh parsley

finely chopped

1/2

cup

mayonnaise

1

tsp

Worcestershire sauce

1/2

tsp

salt
Instructions
Mix all ingredients in a bowl until well combined. Refrigerate until ready to serve.
More delicious appetizer recipes to try:
Bacon Tomato Artichoke Dip
Beer Nuts
Buffalo Chicken Celery Dip