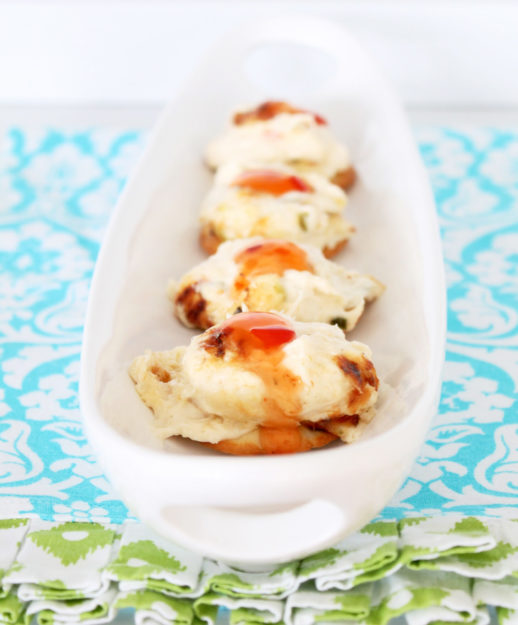 Crab Rangoon is probably my most favorite indulgence from a Chinese take-out menu. Not that I order often. Remember, I'm a "foodie" who is less fond it seems (to me) than most everyone who loves sushi, take-out and every other Asian-inspired cuisine. However, fried little dumplings filled with cream cheese, a little crab and some sweet/hot sauce to dip it in? Ahhh, now that's good stuff.
My friend Ali made this dip for New Year's Eve. I just loved it. Two things I discovered when in my infinite wisdom (sarcasm) I tried to put my own spin on it. In this case, the expensive crab is not the better choice. It overwhelms the dip with too much crab flavor. Sounds strange, I know, but trust me. Having tried both Ali's version with imitation crab and mine with the real, expensive, lump stuff… go the cheaper route!
Also, while Trader Joe's makes a lovely sweet chili sauce which I thought would be a great addition mixed into this dip, it got lost in translation. The better way to serve it is to make the dip recipe as is (the original can be found at Food.com) and have the sauce alongside, to drizzle a little over the top of your dippers (pita chips, as pictured above, or homemade wonton chips).
Don't forget to pin this recipe so you have it for your next party!
*linked at Two Cup Tuesday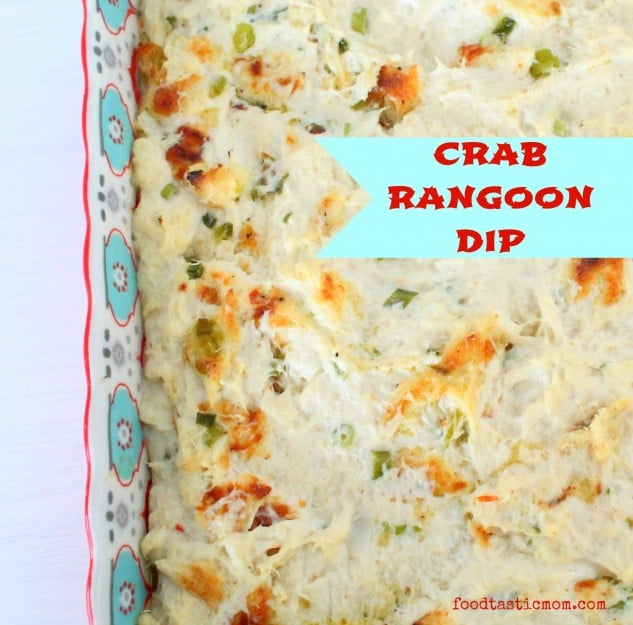 Crab Rangoon Dip
Ingredients
for the dip
12

oz.

imitation crab

1

bunch

6 - 8 green onions, white and green parts chopped

2

8 oz. packages cream cheese, softened

2

T.

powdered sugar

2

t.

Worcestershire sauce

1

t.

lemon juice

1/2

t.

garlic powder

1/2

c.

sour cream
for the chips
32

wonton wrappers

vegetable oil in spritzer bottle
Instructions
for the chips
Preheat oven to 375 degrees.

Lay wrappers in single layers on baking pans and spritz with oil. Bake for 5 - 6 minutes. Remove from oven and allow to cool on paper towel lined plates.
for the dip
Decrease oven heat to 350 degrees.

Combine the cream cheese, powdered sugar, Worcestershire sauce, lemon juice, garlic powder and sour cream and whip together with a hand or stand mixer until smooth.

Add the crab and green onions and fold evenly into the cream cheese mixture.

Spread dip into a flat baking dish sprayed with cooking spray.

Bake for 30 minutes.

Serve dip warm with the homemade wonton chips or store-bought pita or tortilla chips.