Both football and food fans will find something to please their palates in this collection of eight great Super Bowl snacks!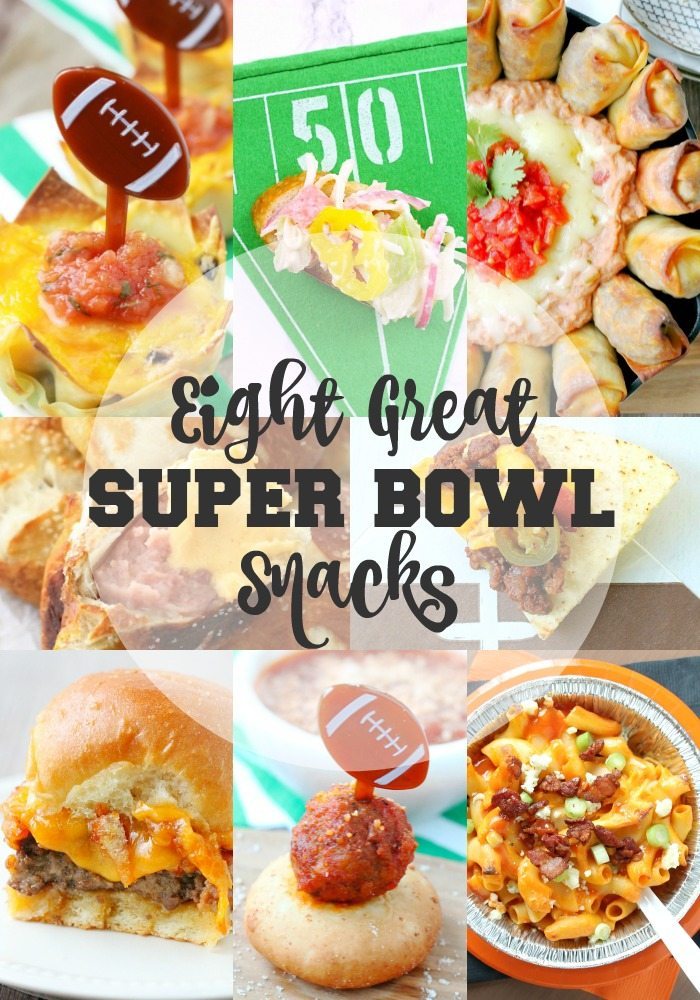 You'd think I was a football fan or something. My blog is filled with food centered around football so I'm putting my best foot forward with this collection of eight great Super Bowl snacks. Are you planning to watch the game? My team hasn't made it to the Super Bowl since way back in 1988. So instead I enjoy the food, commercials and halftime show. What about you? Scroll down for mouthwatering recipes like Seven Layer Hoagie Dip, Buffalo Mac and Cheese, Meatloaf Sliders and Touchdown Taco Cups. Your guests will thank you!
TOUCHDOWN TACO BITES – find the football toppers HERE.
Wonton wrappers are filled with a taco-flavored bean mixture and lots of cheese, baked until crispy and topped with fresh tomato salsa.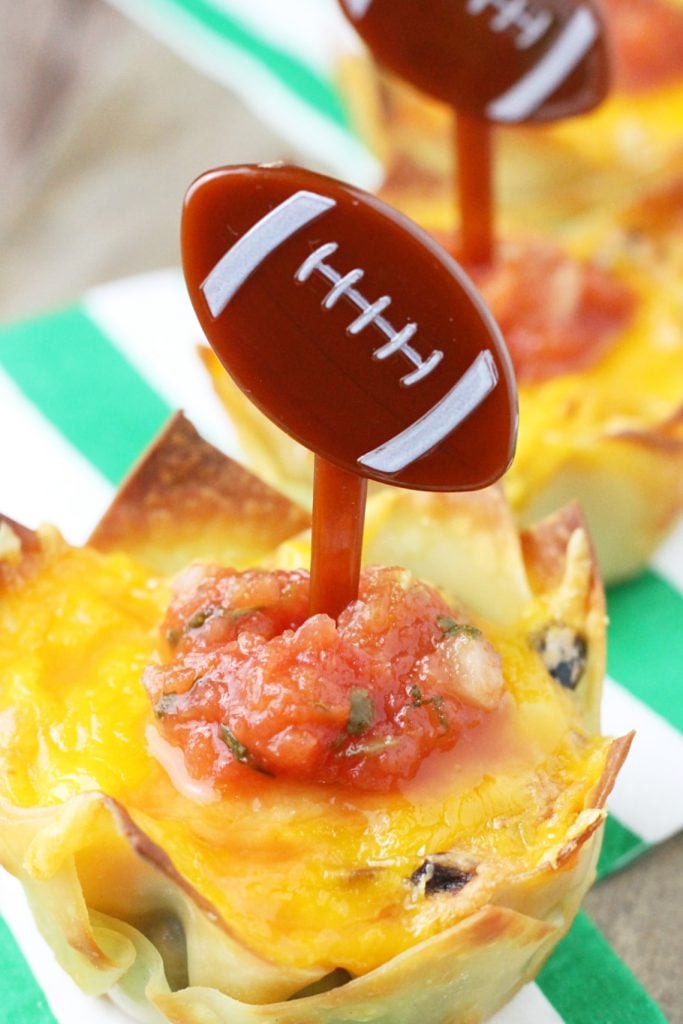 SEVEN LAYER HOAGIE DIP – watch the video for how to make this dip HERE
Seven layer dip gets a football makeover. The dip includes a white bean and Italian dressing puree topped with salami, peppers, pickled onions and mozzarella.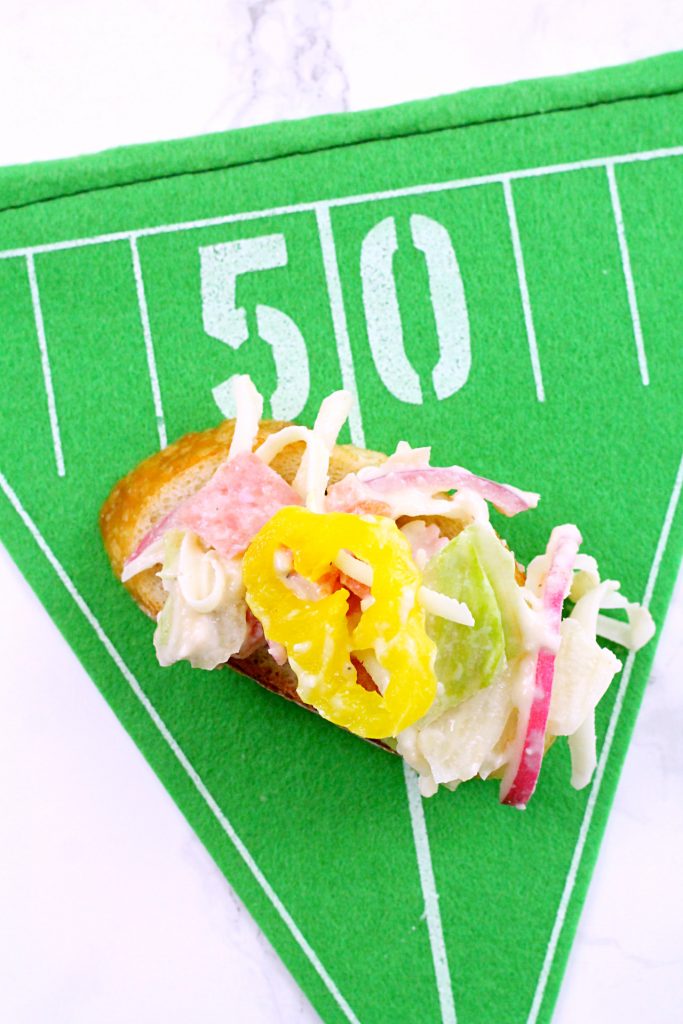 SKILLET BEAN DIP
Mini beef chimichangas surround a delicious bean dip topped with plenty of cheese. This one is fun to share.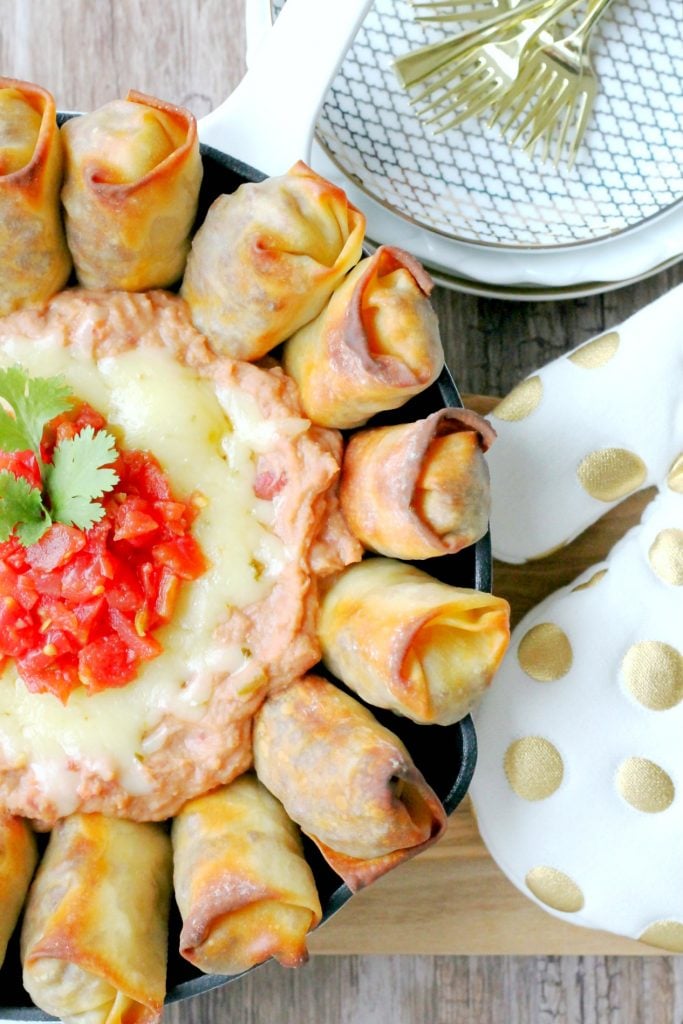 SAUSAGE STUFFED PRETZELS WITH BEER CHEESE
A quick homemade pretzel dough is baked around smoked sausage bites and served with beer cheese for dipping.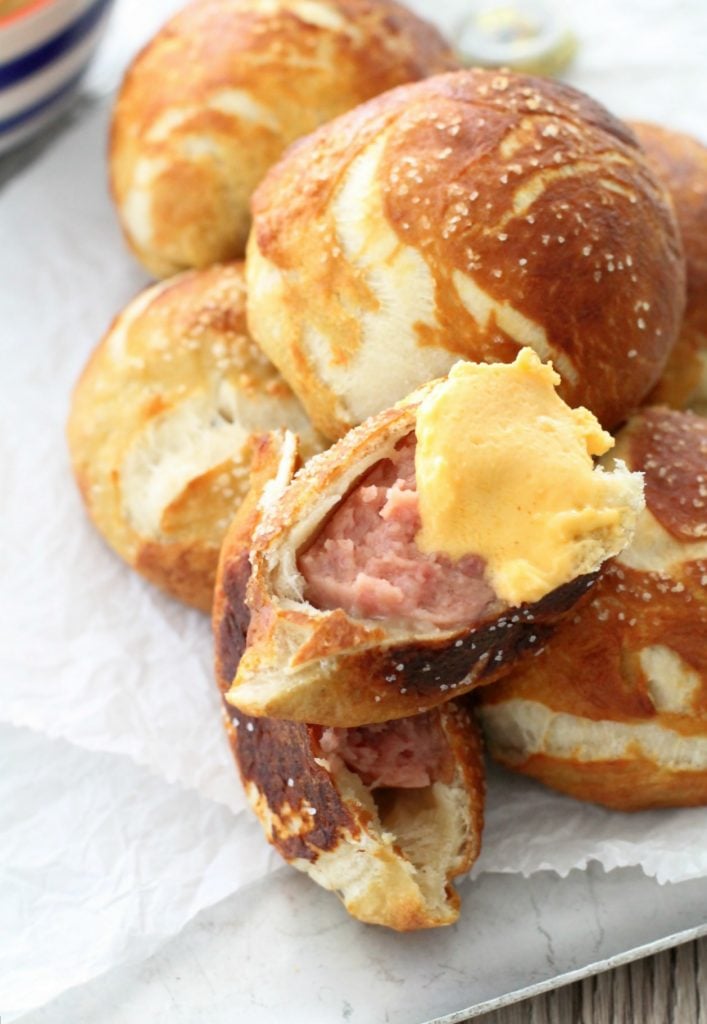 CINCINNATI NACHOS
These nachos are topped with Cincinnati-style chili, beans, lots of cheddar and jalapenos.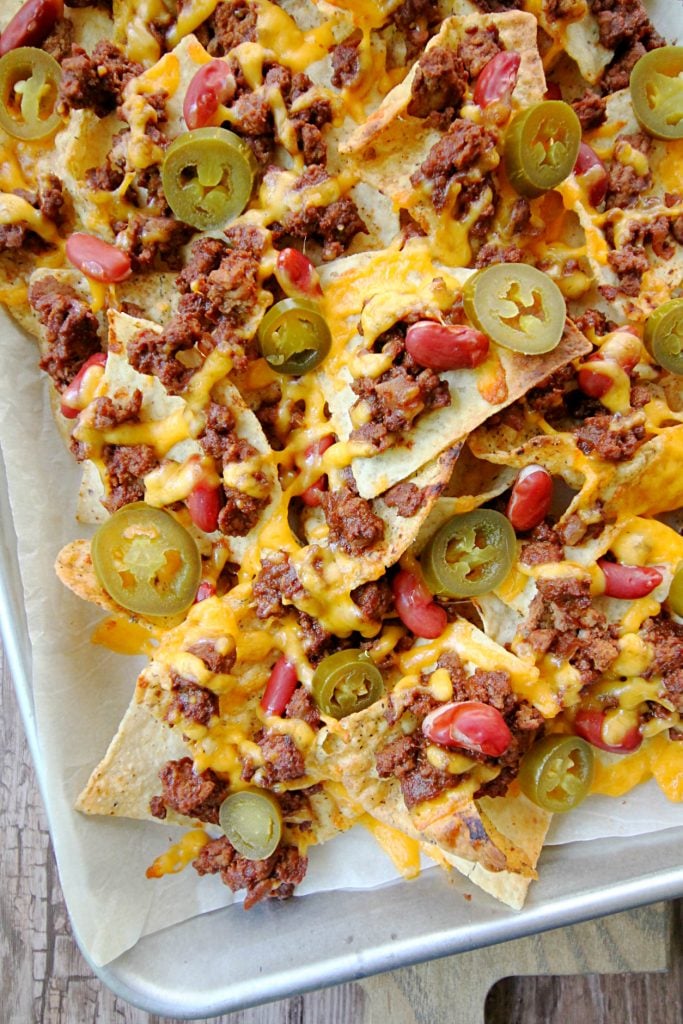 MEATLOAF SLIDERS – watch the video for how to make these sliders HERE
These are a crowd-pleaser every time I make them. The beef is topped with a sweet ketchup sauce, cheddar and fried onions.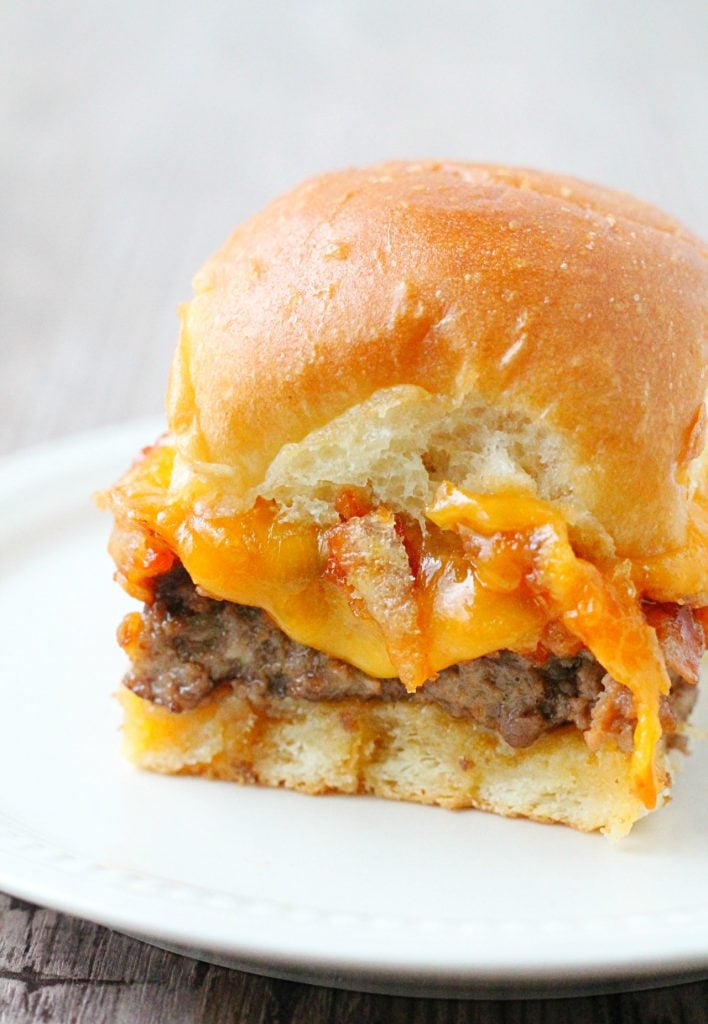 MEATBALL MOZZARELLA STACKS
This is the easiest little appetizer you can make because it relies on help from the frozen food section.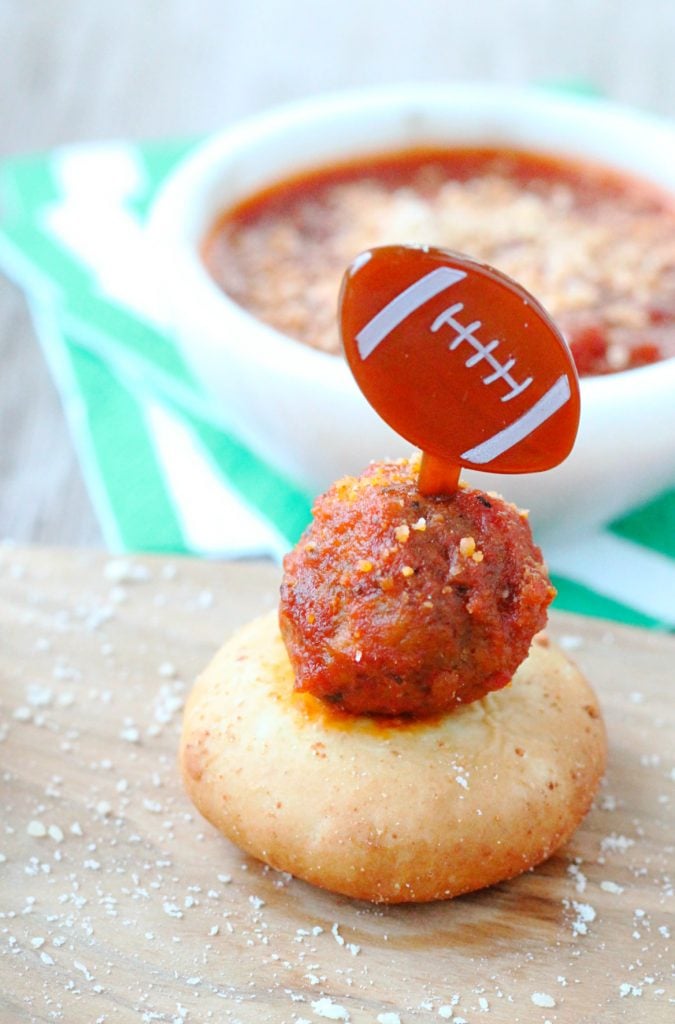 BUFFALO MAC AND CHEESE
This classic dish is topped with bacon and blue cheese and can be made for tailgating during the season.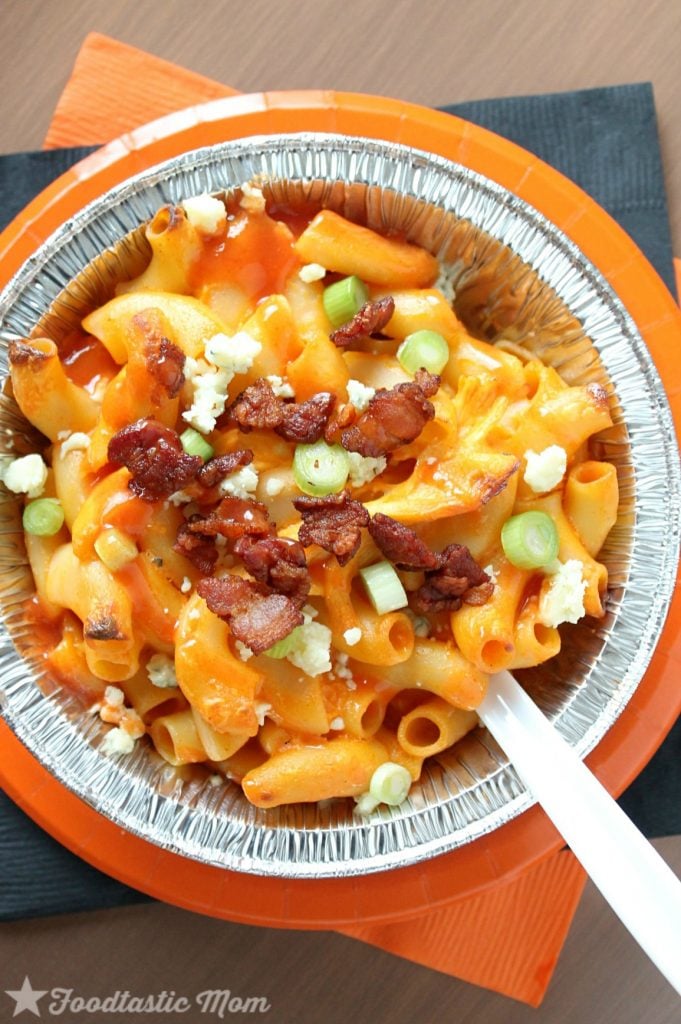 Don't forget to PIN this recipe collection!