A comprehensive (and easy) guide with a cooking video for how to cook rice on the stove.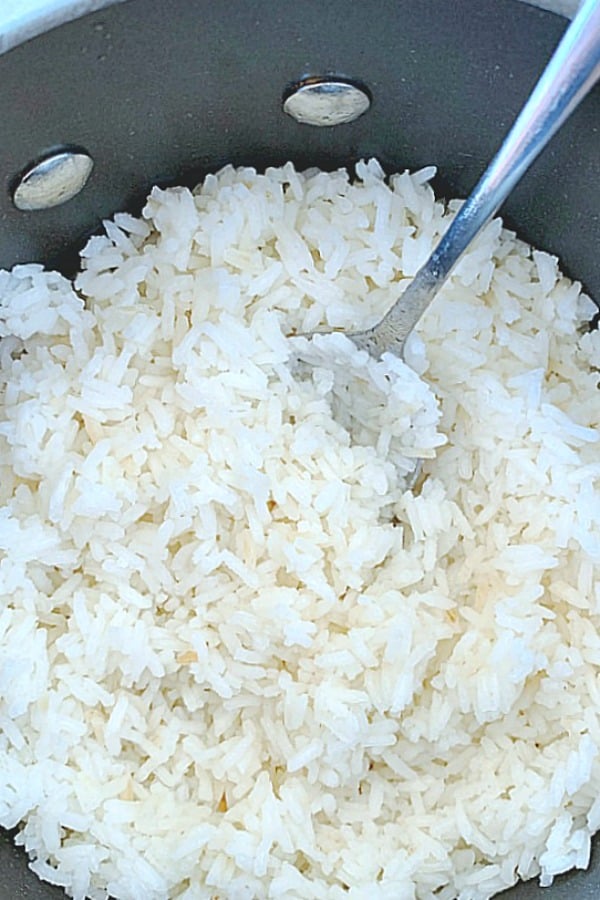 Toast your rice. I'm just going to say that right off the bat. This is why my recipe is unique. Toasting the rice in oil (or butter) before adding the water makes such a difference in the final result. It's a common technique for risotto. So I'm not sure why it's not mentioned more often for cooking a standard pot of rice.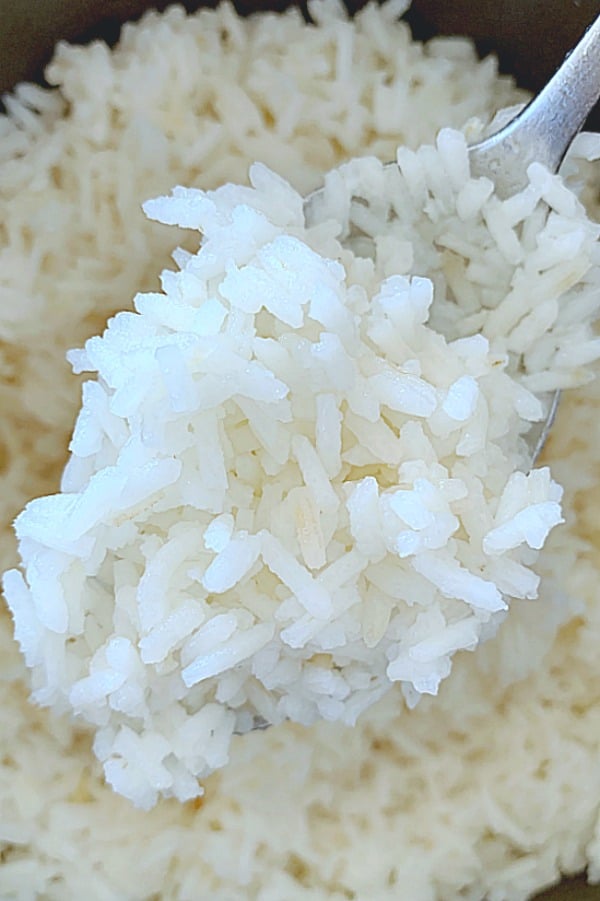 Why Cook Rice on the Stove?
Because it is so easy! You don't have to wait for an Instant Pot to come to pressure (and make sure to clean it thoroughly after). You don't have to buy a special rice cooker (which you'll then have to find a place to store). I was talking to a friend over the holidays about rice and what a mystery it seems to many people. So I decided to take the mystery out of it.
Watch how to Cook Rice on the Stove:
More Tips for How to Cook Rice:
I like using a pot that is both non-stick and that has a glass lid to cook rice (so I can watch the progress without having to remove the lid). This is the pot that I use.
I cook on a gas stovetop. My rice is finished cooking in 15 minutes. It may take a bit longer on an electric stovetop – maybe 16 to 18 minutes.
Instead of vegetable oil you can use butter or coconut oil.
This is the brand of rice I use most often.
This recipe can easily be doubled but you'll need a bigger pot.
Foodtastic Mom is a participant in the Amazon Services LLC Associates Program, an affiliate advertising program designed to provide a means for sites to earn advertising fees by advertising and linking to Amazon.com. Any highlighted, clickable Amazon link you see is an affiliate link that I may earn advertising fees on.
Thank you so much for being a faithful reader and supporter of Foodtastic Mom. Be sure to PIN and print this recipe!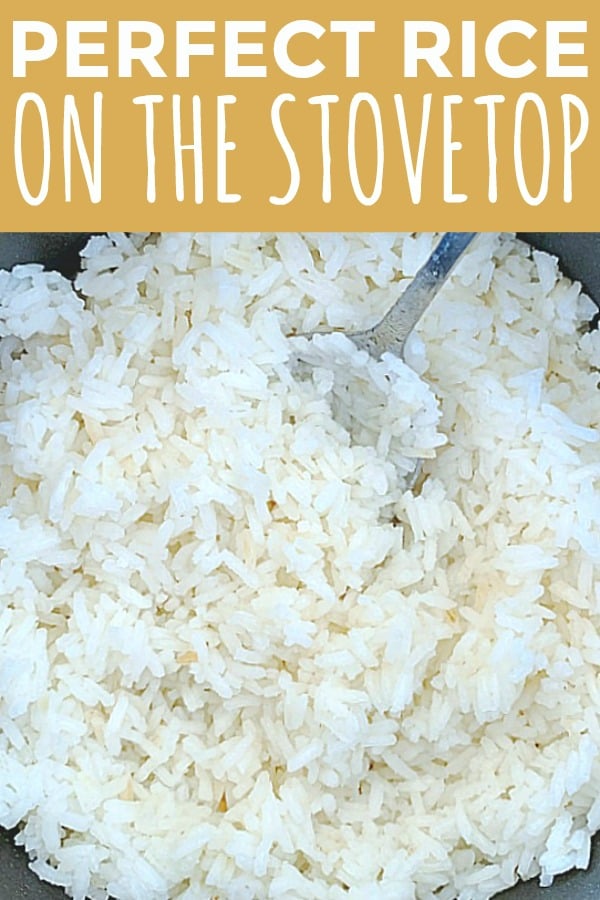 How to Cook Rice
A comprehensive guide for how to cook white rice on the stovetop. This recipe includes the important step of toasting the rice first.
Ingredients
1

tbsp

vegetable oil

1

tsp

salt

1

cup

rice

1 3/4

cup

water
Instructions
Add the oil to a non-stick pot and heat over medium heat.

Add the rice and salt. Cook for a couple of minutes, stirring often, to toast the rice a bit.

Pour in the water and stir.

Bring the rice to a gentle boil.

Turn the heat to low and cover the pot. You want the rice to gently simmer. Low heat on a gas stove is plenty for simmering. If cooking on an electric stovetop, you may need to set the burner to medium-low heat.

Cook the rice, with the lid on, for 15 minutes, or until the water has been absorbed.
Nutrition
More Recipes with Rice: