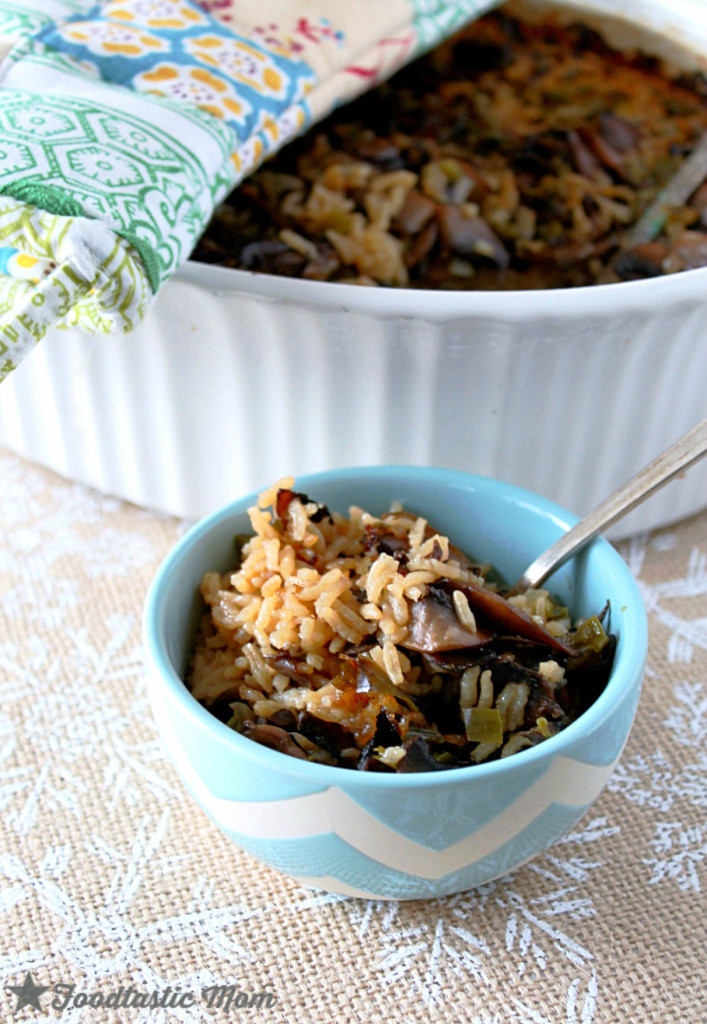 I need a personal assistant some days, but I can't afford to hire one. Luckily I have my mom and dad, who might possibly be the most selfless parents in the world. Yesterday, they drove down early from my hometown (almost two hours away) and stayed until well after dark. My dad helped me deliver my catered lunch for 80 deserving teachers at a local elementary school while my mom stayed home tending to our sick son (he came home from school yesterday with a fever and turns out he has the flu) AND stamping and sealing my Christmas cards! She did a bunch of laundry for me too. And my Dad ran various other errands throughout the day for us. If they hadn't helped, this past especially busy work week for me could not have happened.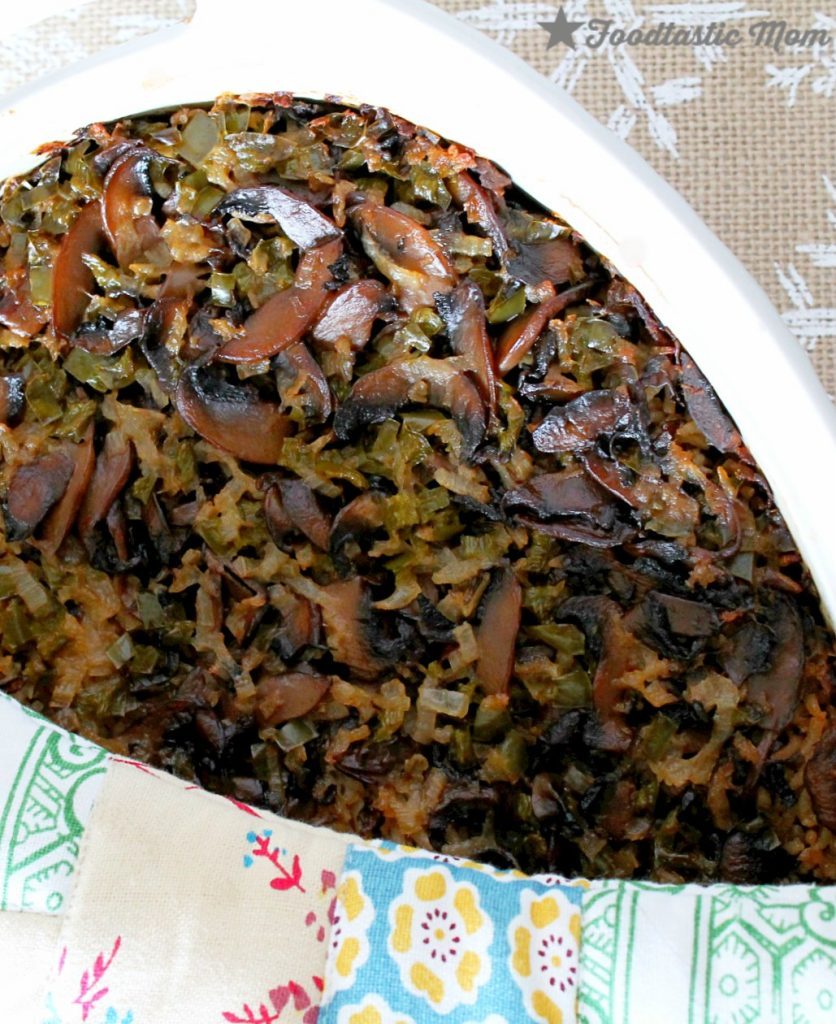 So it's fitting I'm sharing one of my mom's recipes with you today. I grew up with this rice pilaf. Usually my mom serves it for Christmas or New Year's Day, with spiral sliced ham, green beans, rolls and a "relish tray" (celery, carrots, black olives and cubes of colby jack cheese). My grandma's snicker doodles and my mom's fudge (which I'll eventually share) are also a must for dessert. Usually with Spumoni ice cream. Can you tell I deeply enjoy food traditions?
Anyway, the only change I made was to use fresh mushrooms, sautéed in butter and wine, instead of the canned variety. In searching the recipe, it does exist on-line exactly written the way my mom has always made it. I just can't bring myself to eat canned mushrooms because of the texture. Growing up, I'd always scrape away the mushrooms (because they float right to the top) and still gobble up two portions of this savory, yummy rice. It really tastes like a dish that took a lot longer to prepare, but once the mushrooms are cooked, the oven does the rest of the work. The depth of flavor to this rice, along with it's extremely fluffy and almost sticky texture really remind me of a complicated risotto. I'm telling you, this is the BEST rice pilaf!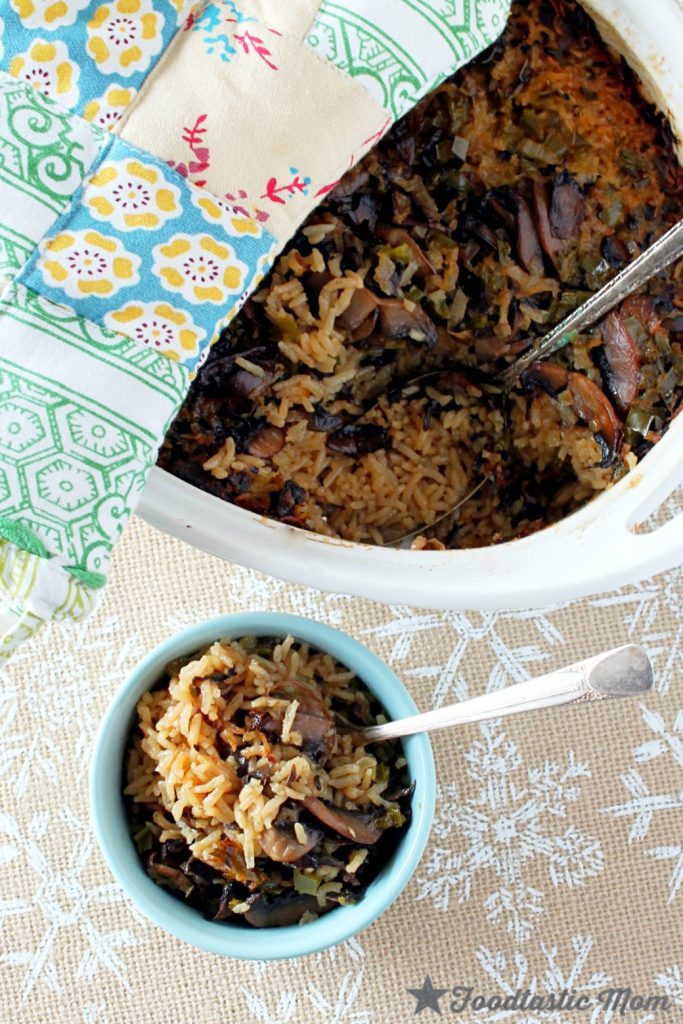 The Best Rice Pilaf
Author:
Ingredients
4 T. unsalted butter
4 c. white button mushrooms
1/2 c. white wine
1 t. salt
2 c. white rice (jasmine or risotto style are good choices)
2 cans Campbell's Condensed Beef Consommé
1 c. water
12 T. unsalted butter
1 large green pepper, minced
1 large sweet onion, minced
Instructions
Discard stems of mushrooms. Wash, dry and finely slice the mushroom caps.
Heat the 4 tablespoons of butter over medium high heat. Add the mushrooms. Sprinkle with salt. Cook, stirring occasionally, until most of the water has evaporated and mushrooms are browning. This will take up to 20 minutes.
Add the wine to the pan and allow to cook most of the way off, about 5 minutes. Remove pan from heat.
Preheat oven to 350 degrees.
In a microwave-safe, glass measuring cup melt the remaining 12 tablespoons of butter together with the minced green pepper and onion until the butter is completely melted.
In a large bowl, stir together the rice with the beef consommé, water, melted butter with green peppers and onion and the cooked mushrooms.
Pour the rice mixture into a large, greased baking dish.
Bake the rice, covered, for one hour.