These Asian Maple Sausage Meatballs are like meat candy and can be made ahead for a party or served as a simple and delicious family dinner. This post is sponsored by Ohio Pork, all opinions are mine alone.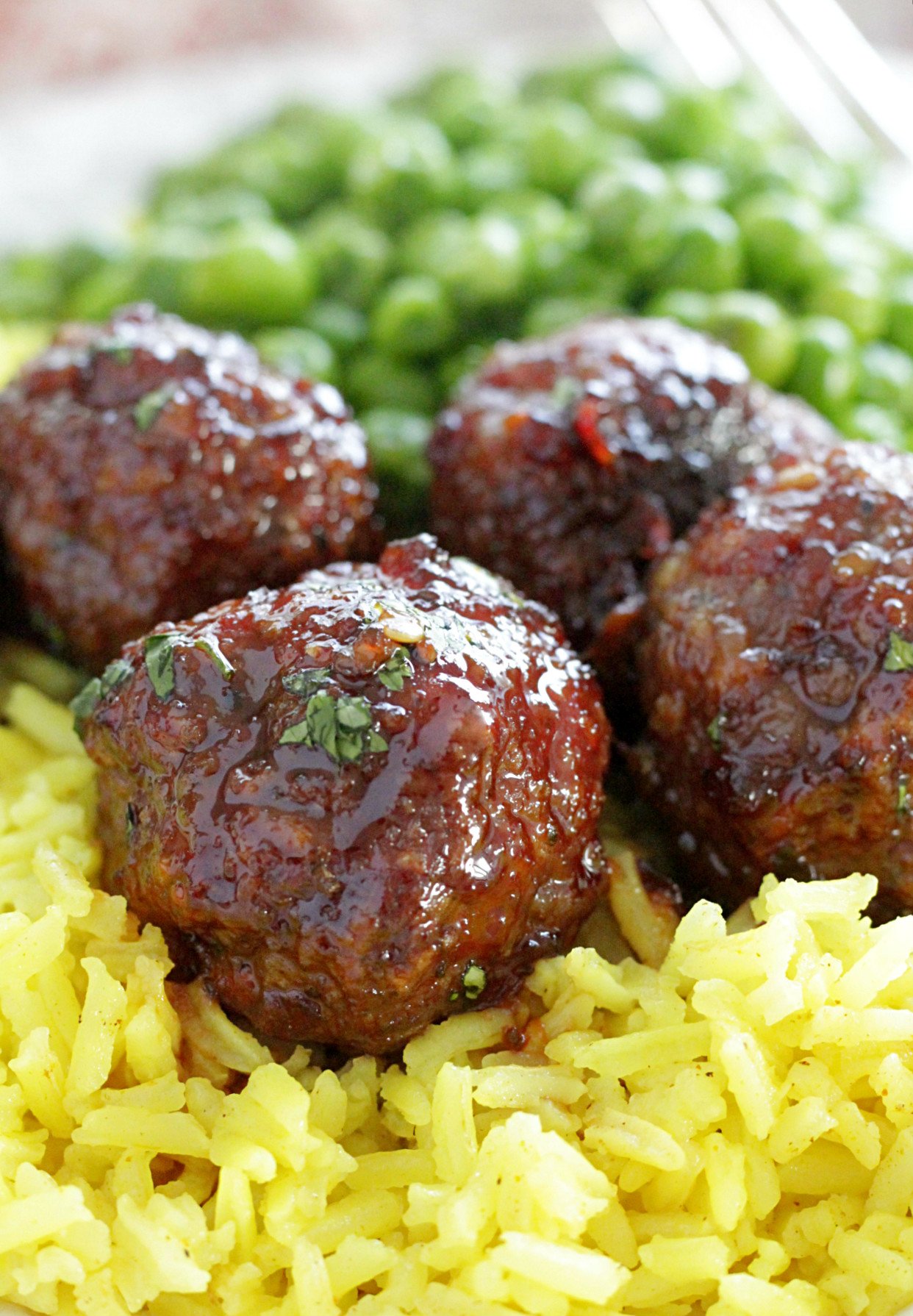 Ground pork has been making its way into our family dinner rotation but I'd never thought about using a maple flavored sausage (also ground pork) for anything other than breakfast. I have since been educated that a maple flavored pork sausage can make delicious, savory Asian-fusion flavored meatballs.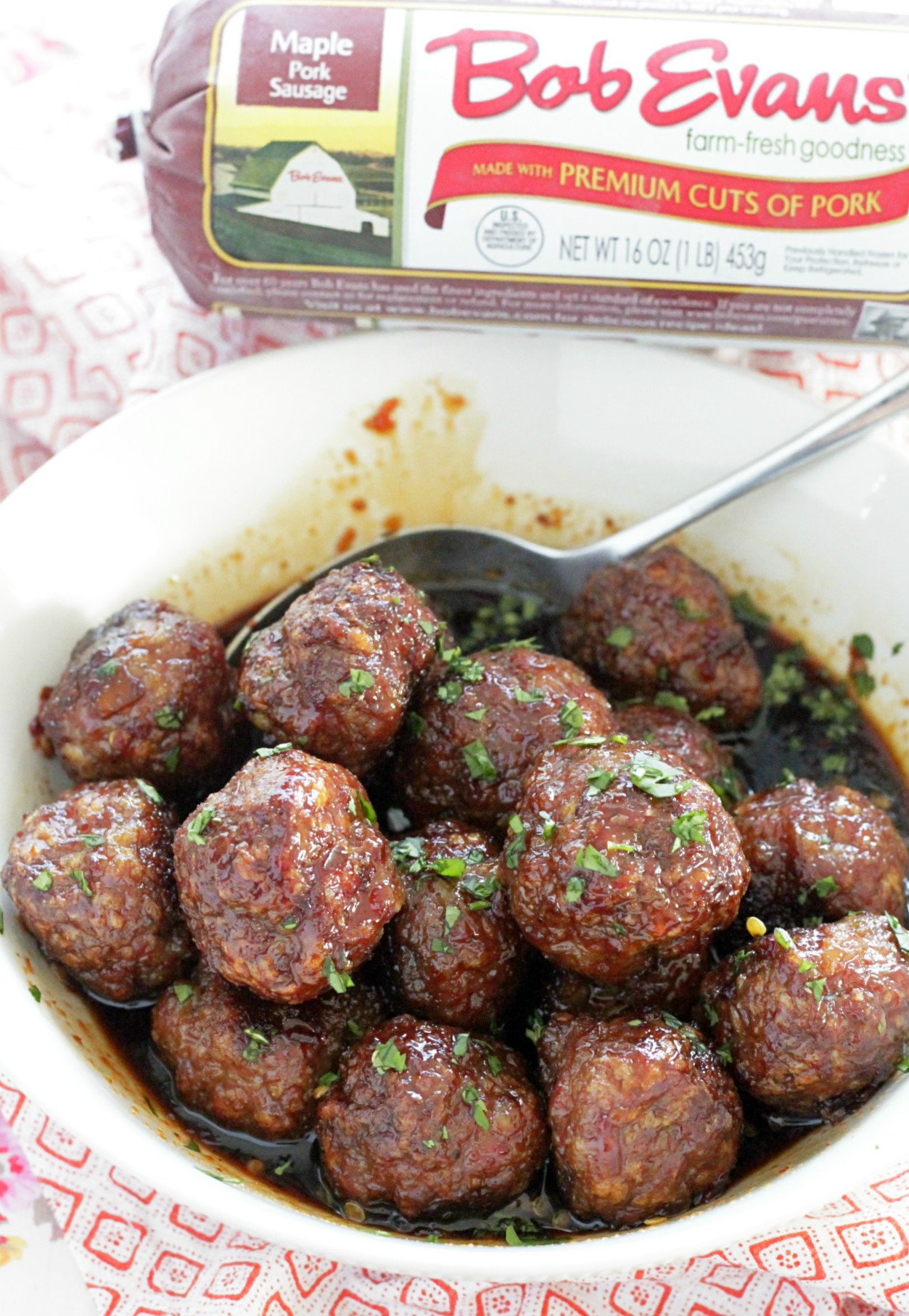 Part of my job is to partner with my local Ohio farmers to share their stories and to create recipes with the food they raise. It's actually my favorite part of my job. My Dad grew up on a small farm, sold tractors and still owns 17 acres of land where corn and soybeans are grown. I was not far removed from farmers growing up but these days most people are very far removed from where their food comes from. Less than 2% of Americans are directly employed in agriculture – that's a very small amount of people growing and raising a very large amount of food.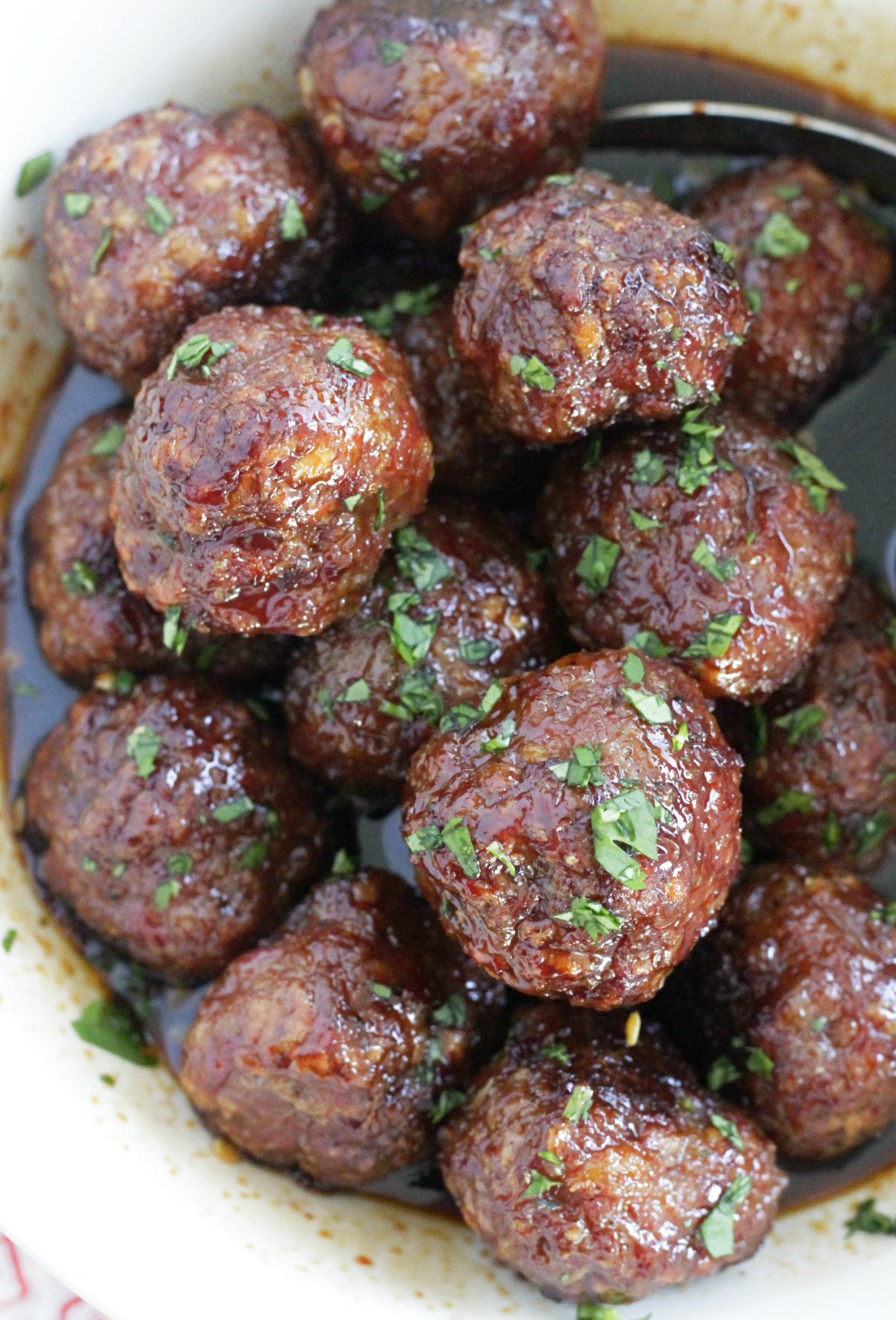 Pig farmers are who I got to enjoy lunch with the other day at Bob Evans' corporate headquarters. We enjoyed several recipes made with Bob Evans sausage (some of the farmers in attendance raised the pigs that made the sausage) and I decided to share the chef-created recipe for Asian Maple Sausage Meatballs with you. They'd be great to snack on at a party but I decided to show them off as part of a family dinner – with turmeric rice and peas.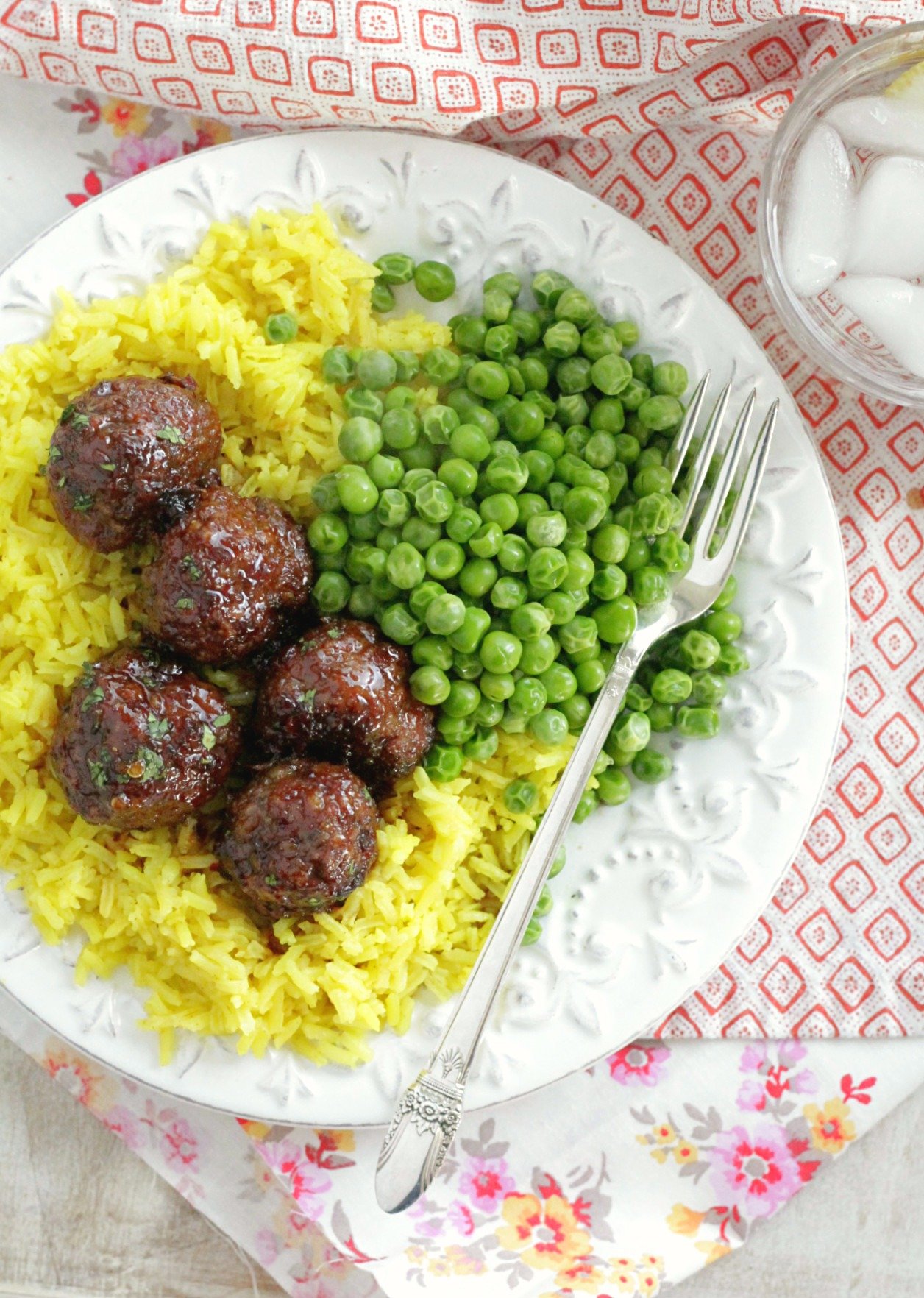 The overwhelming majority of farms are run by families like the ones I ate lunch with. One of the farmers has to feed his piglets six times a day and to prevent disease has to shower in and shower out six times per day at his barn. And by prevent disease I mean stopping the spread of human sickness to the pigs. It's simply false that pigs are not well taken care of in barns. They are hyper-protected to the point of the farmers having chapped skin in the winter from too many showers!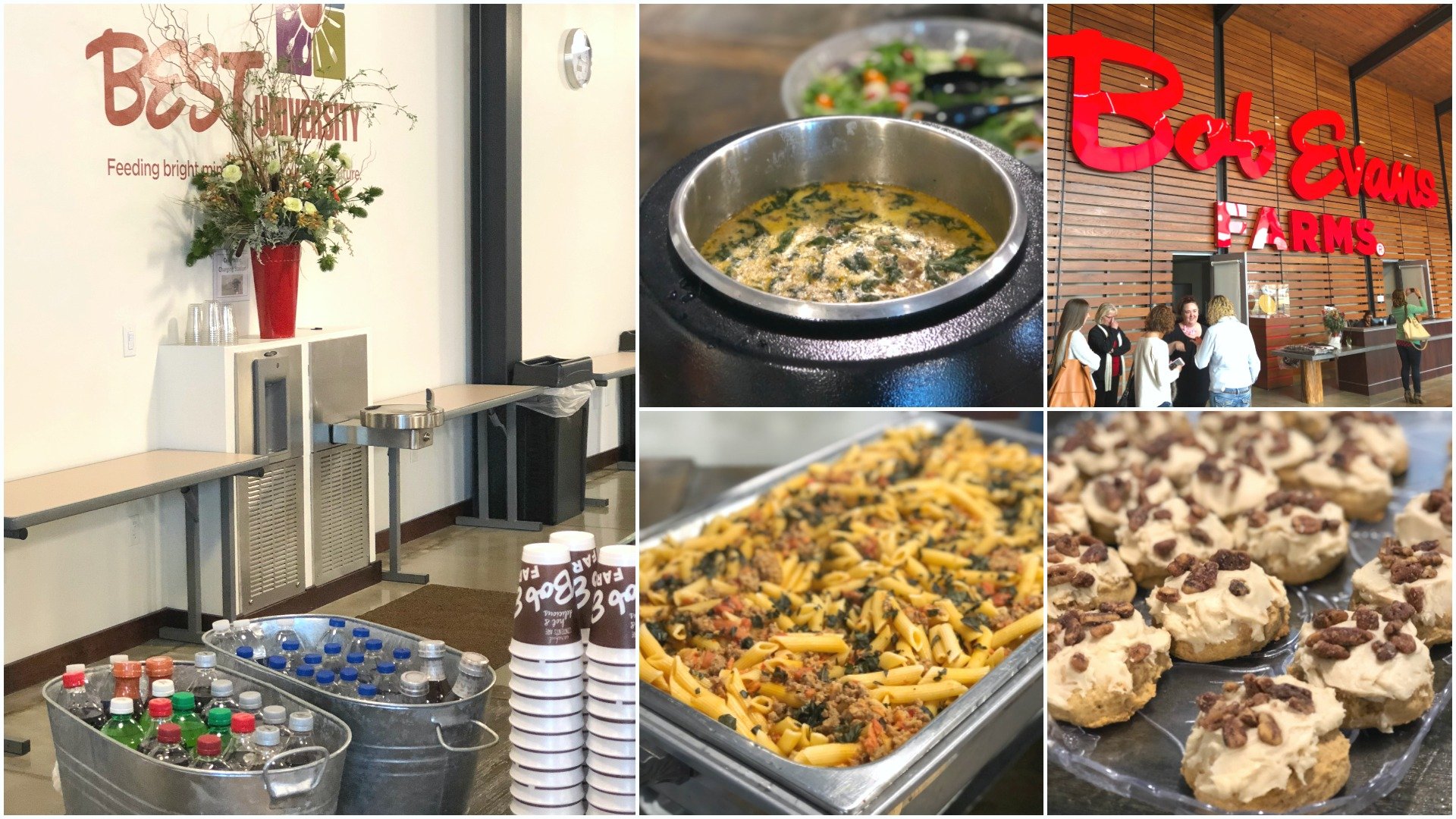 In fact, Rich Deaton said it best (he works for a pig genetics farm) – "A healthy pig is a happy pig, which makes good food." Families who have been in the farming business for 5 generations are passionate about their pigs and you can be sure their pigs are well taken care of before they get to the grocery and then to you.

Bob Evans purchases a lot of pigs for their sausage and they were very gracious and generous hosts. Our lunch and tour of their testing kitchen was a top notch experience. Also I'm now left to wonder how I can get my hands on a sausage gravy machine for my own personal use. My 13 year old swimmer son and his friends would most definitely make good use of it.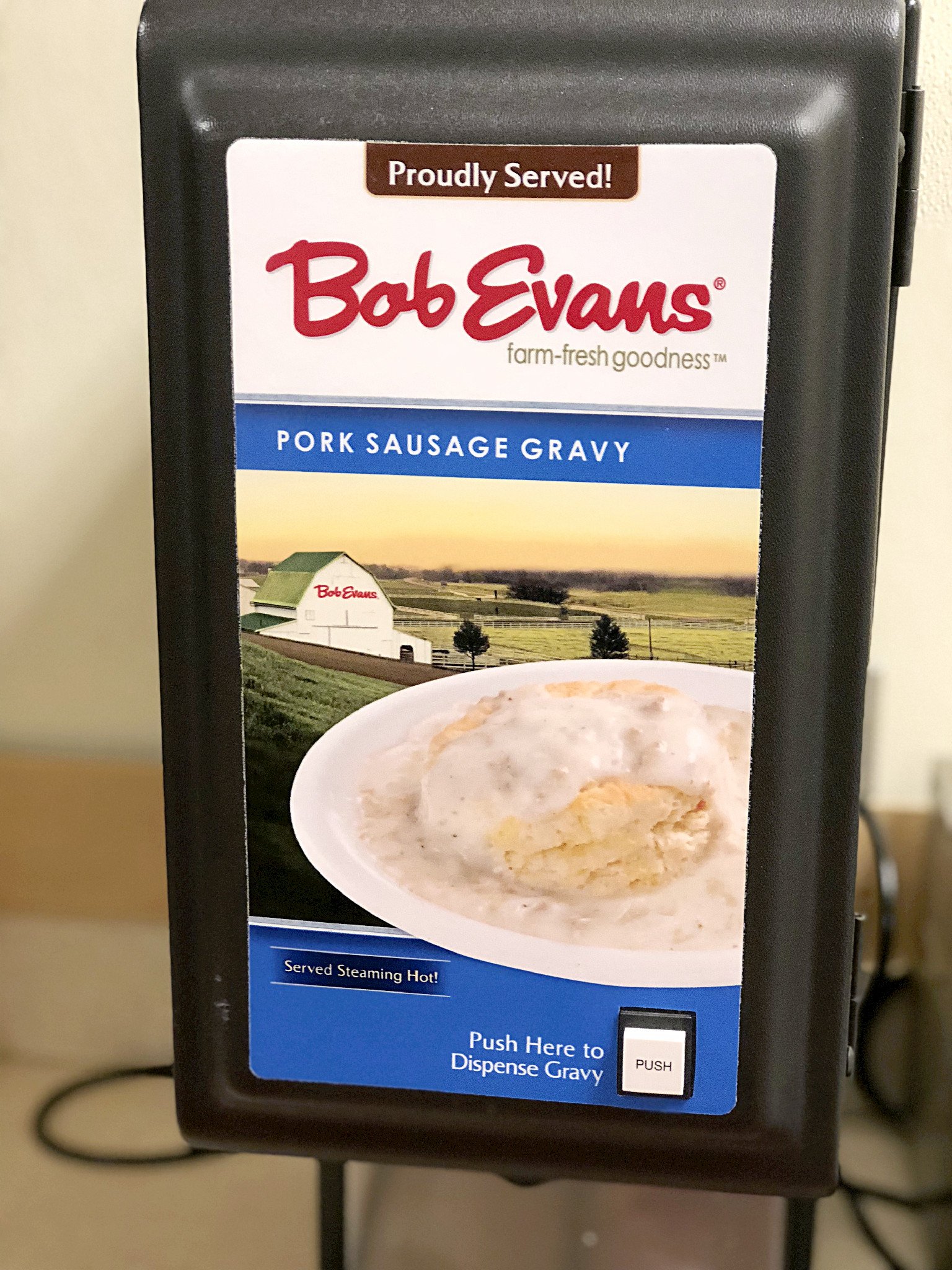 In the meantime I came home with plenty of sausage to cook with and a terrific recipe to share with you!
Thank you so much for being a faithful reader and supporter of Foodtastic Mom. Be sure to PIN and print this recipe!

Asian Maple Sausage Meatballs
These meatballs are made with Bob Evans maple sausage and are bathed in a sweet spicy sauce made with maple syrup, chili garlic and soy sauces.
Ingredients
1

lb

Bob Evans Maple Roll Sausage

1

large

egg

beaten

1/2

cup

Panko bread crumbs

1/4

cup

pure maple syrup

1

tbs

chili garlic sauce

1/2

cup

pure maple syrup

3

tbsp

soy sauce
Instructions
Preheat oven to 400 degrees F.

Place the maple sausage, egg, bread crumbs and 1/4 cup maple syrup into a large mixing bowl. Stir until fully combined, do not overwork the meat or the meatballs will be tough and dense.

Shape into small meatballs about 1 1/2 inches in diameter and place on a baking sheet lined with parchment paper.

Bake until the meatballs are browned and cooked through, about 20 - 25 minutes.

Place the chili garlic sauce, remaining 1/2 cup maple syrup and soy sauce into a slow cooker and stir together.

Turn heat to low and add the cooked meatballs.

Heat the meatballs for 30 minutes and turn the slow cooker to warm before serving.
Nutrition
More Meatball Recipes: