My recipe post for One Pot Honeyed Chicken and Rice is sponsored by Mirum. As always all opinions are 100% my own.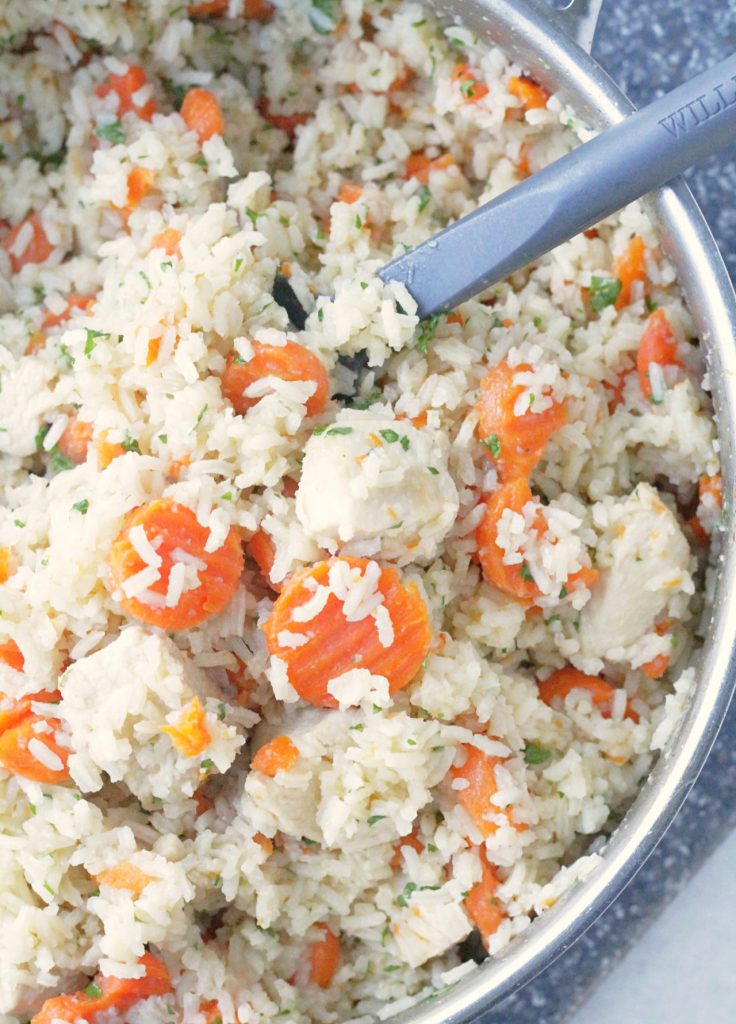 As my kids are getting older I'm discovering that their eating habits are becoming more (rather than less) picky. It's like they are regressing! I talk about kids and eating on my blog and how I was never a short order cook and even though it's frustrating when they are little that if the parent is more stubborn than the child the eating and trying new things will take care of itself. Well that was true. But apparently seventh grade boys in particular can be contrary and may decide one day that meat and potatoes (and copious amounts of cereal) are all they will eat. I'll be honest, dinner is throwing me for a loop again.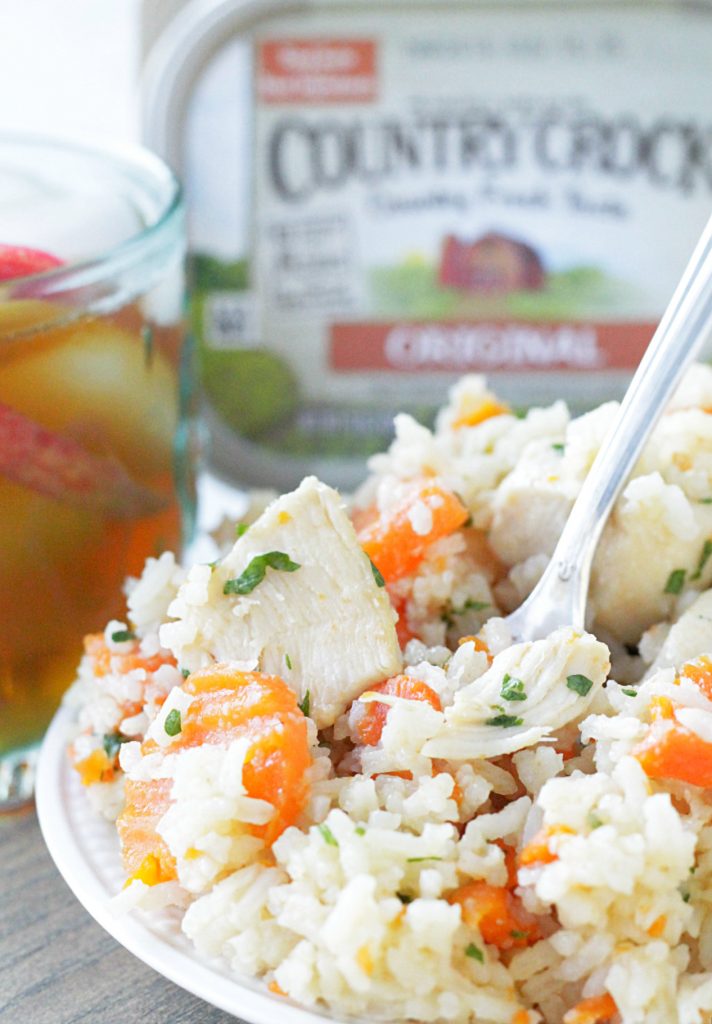 So I rotate through a small cast of family favorite recipes but I get bored. And I still have to do my job which is develop recipes and those need to get eaten. So I was happy to try and mix things up on Mondays with Unilever and Sam's Club. We've had a membership at Sam's for a long time but I hadn't tried their Scan & Go app yet. Let me tell you, it's a game changer. Going around and scanning the items as you go and then avoiding the line at the end is so convenient. Scan It. Pay It. Show It. That's it.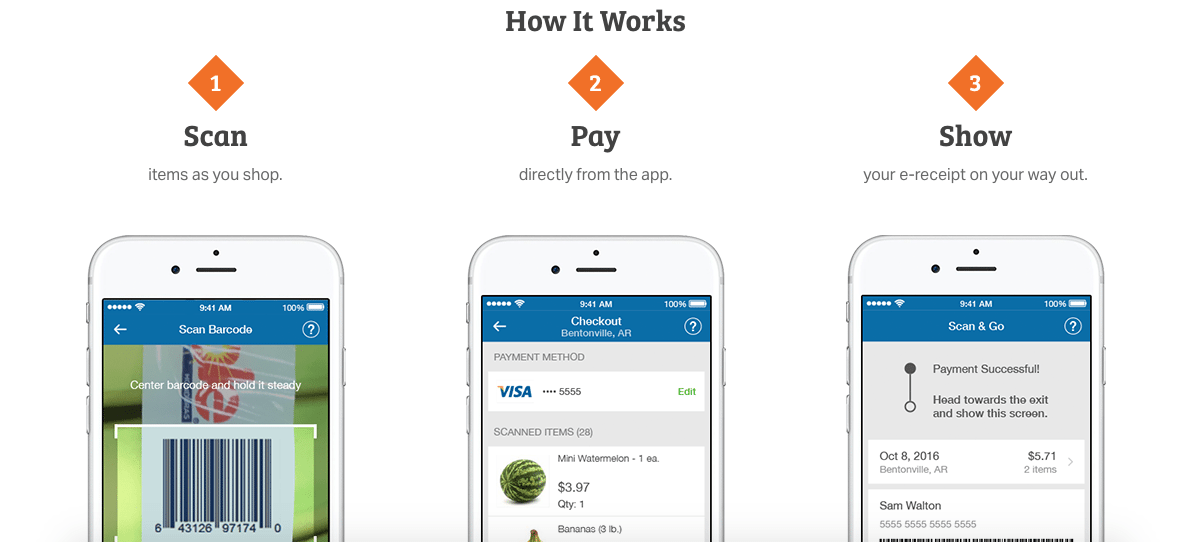 The recipe I was asked to put my own spin on started as a buttered chicken and vegetable skillet but I decided to add rice to make it a complete meal. And since my son is balking at eating most vegetables these days, I decided to stick with frozen carrots and sweeten them a little bit with honey. Guess what, it worked! He ate two bowls of this chicken and rice one pot meal.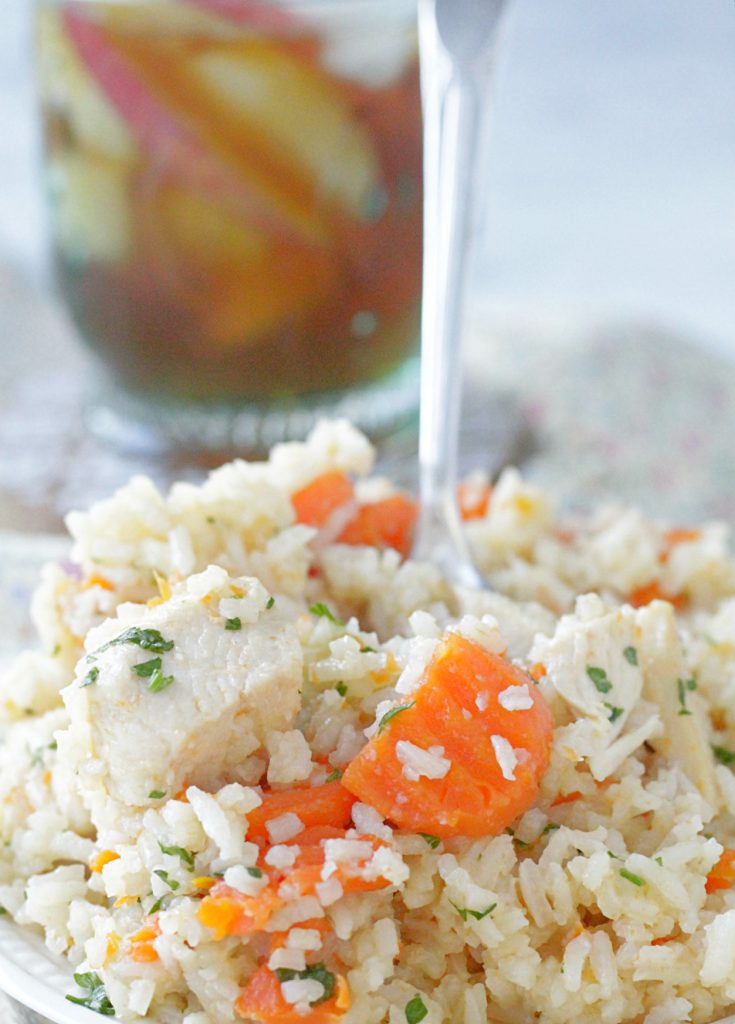 Country Crock ® contains half the calories as the same amount of butter. So while my two swimmers don't necessarily need to be cutting calories during the meet season – I do. And cutting "hidden" calories like those in my cooking fats is an easy substitute to make. And don't forget the Lipton iced tea! They have a great recipe for Honey Melon Cucumber Iced Tea HERE. I've also personally discovered unsweetened iced tea at dinner helps to fill me up and not eat as large of a portion.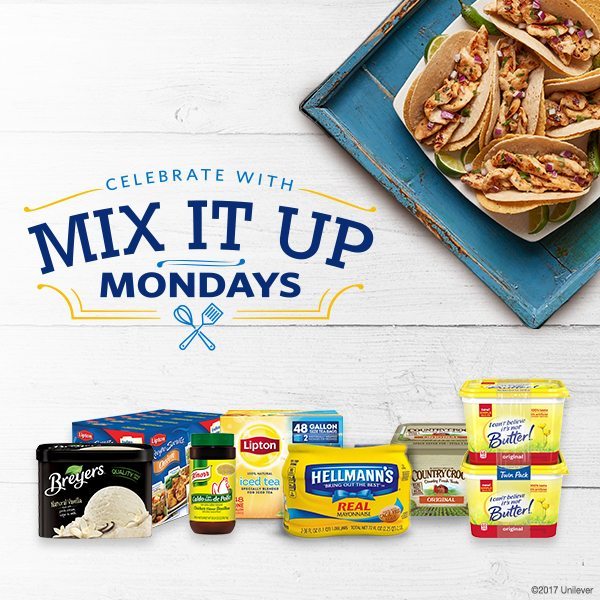 One Pot Honeyed Chicken and Rice
Ingredients
4

tbsp

Country Crock ®  Spread

divided

1

lb

boneless, skinless chicken breasts

cut into cubes

1

bag (12 oz)

frozen carrot coins

1 1/2

cups

rice

2 1/2

cups

chicken broth

1/4

cup

honey

1/4

cup

fresh parsley

1 1/2

tsps

salt
Instructions
In a large sauce pan over medium high heat melt two tablespoons of the Country Crock ® and add the chicken cubes. Cook, stirring often, until browned - about 5 minutes.

Add the carrots and rice and stir well to combine.

Add the chicken broth and salt and stir well to combine. Bring to a low boil.

Reduce heat to low, cover the pan, and cook for 15 - 20 minutes (until rice is fluffy).

Remove from heat and stir in the honey and chopped parsley.