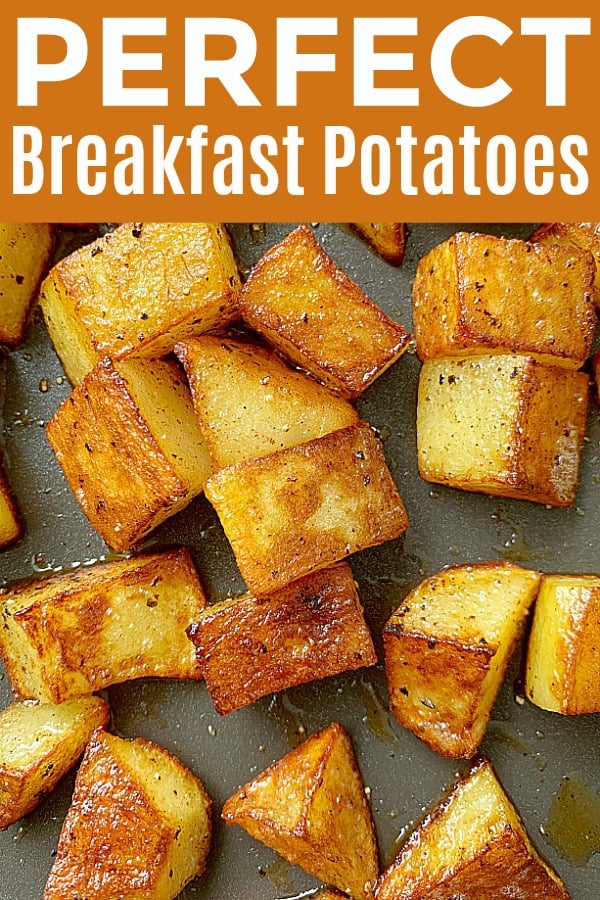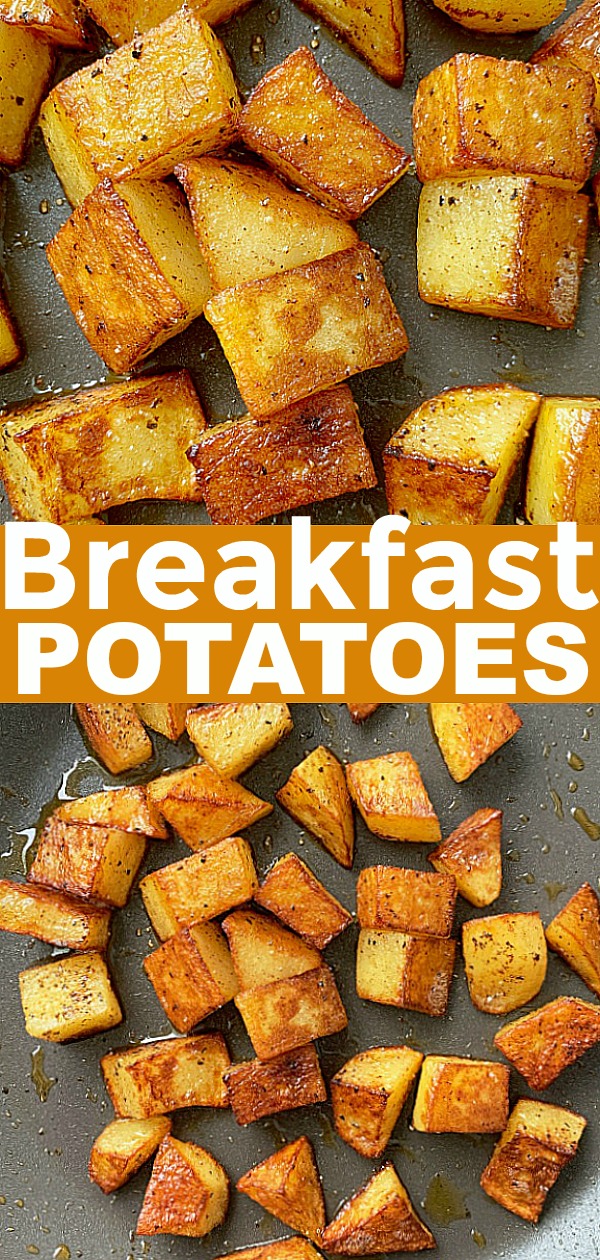 Breakfast potatoes that are perfectly tender and crisp take just a few minutes to prepare with help from the microwave.
Besides bacon I think breakfast potatoes are my favorite indulgence in the morning. I usually top them with a fried egg and some mashed avocado. There's something about eating some perfectly cooked potatoes that settles my stomach in the morning. Is that weird? I think getting older is making me weird!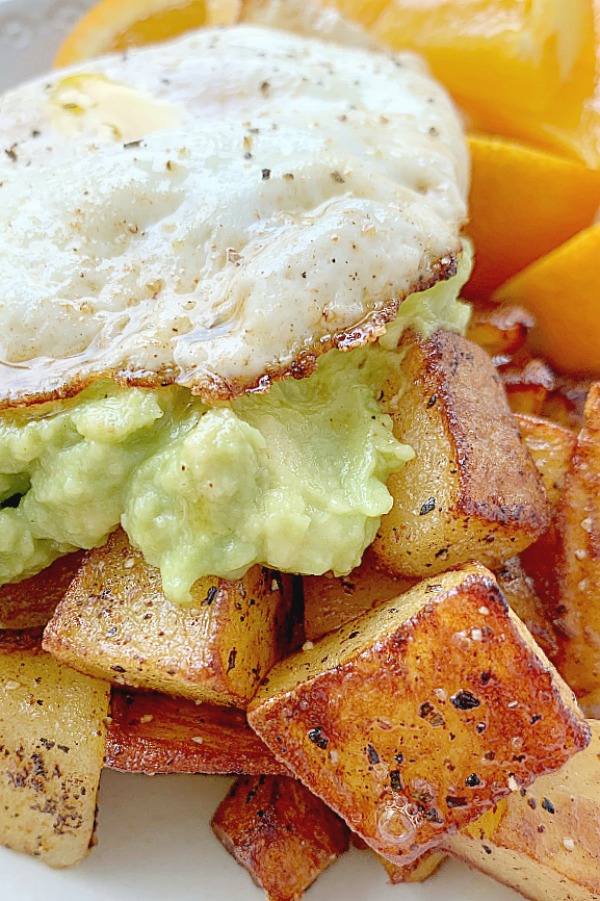 Make your breakfast potatoes on the stove top with some help.
You can't just toss some potatoes into a hot skillet and expect them to cook evenly – soft and velvety on the inside and perfectly crisp on the outside. They need a little help. The easiest way to get them going is the microwave. Simply rinse your cubed potatoes under some cold water, put them in a bowl and cover them with plastic wrap (to seal in the moisture). They only take a few minutes on high power to be ready for the hot skillet.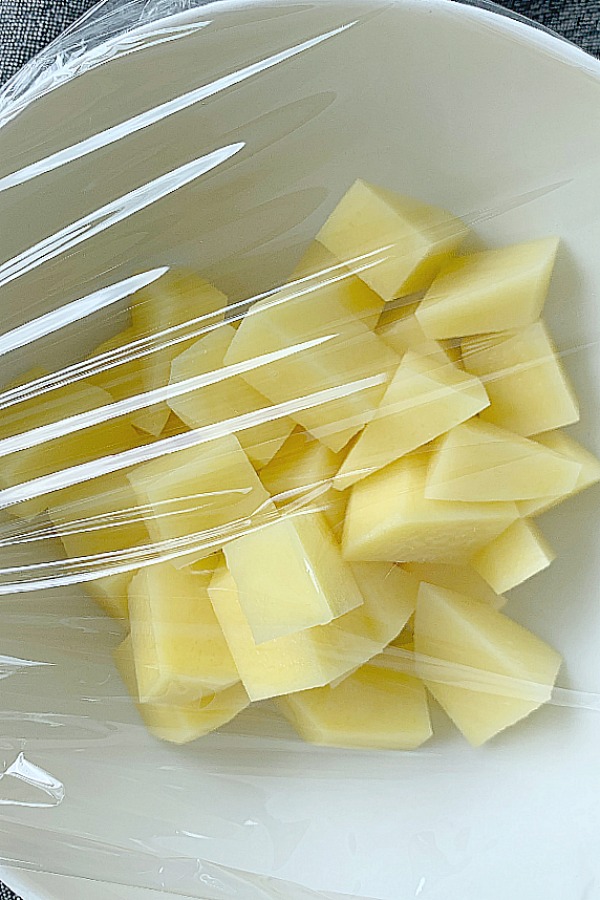 Are breakfast potatoes healthy?
Yes. If you use a non-stick skillet the cubed potatoes take a very small amount of vegetable oil and butter to develop their crispy exterior. Depending on what type of diet you are following, white potatoes may be off-limits. But potatoes are low in calories and contain a lot of nutrients.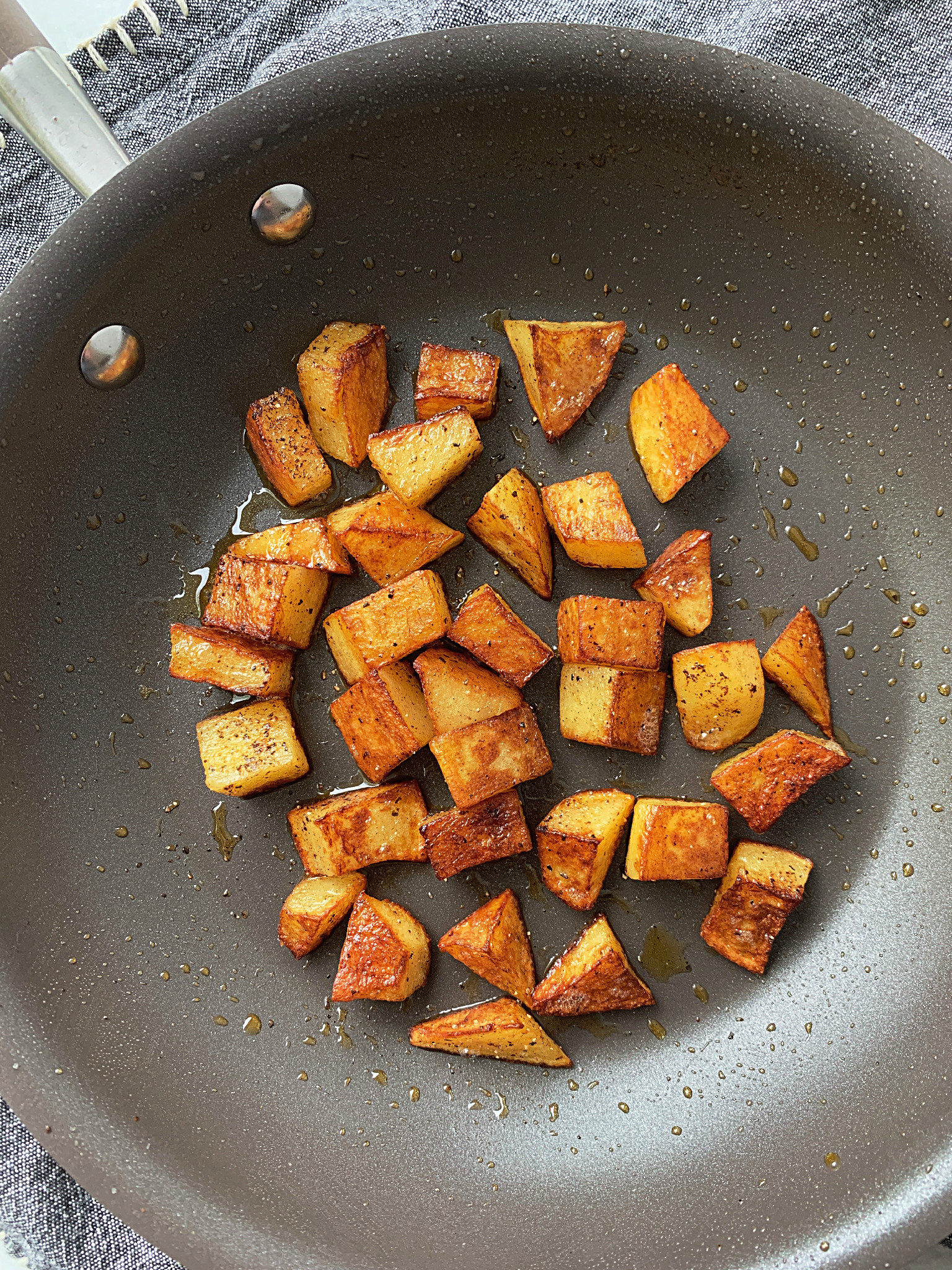 Can you freeze breakfast potatoes?
Technically you can but I'm kind of the opinion of why would you want to? If you freeze the cooked breakfast potatoes you then have to thaw them and re-crisp them in the skillet when you want to eat them. That's almost as much work as just making them fresh when you want them in the first place. This recipe is meant to be quick so my recommendation is to not freeze them.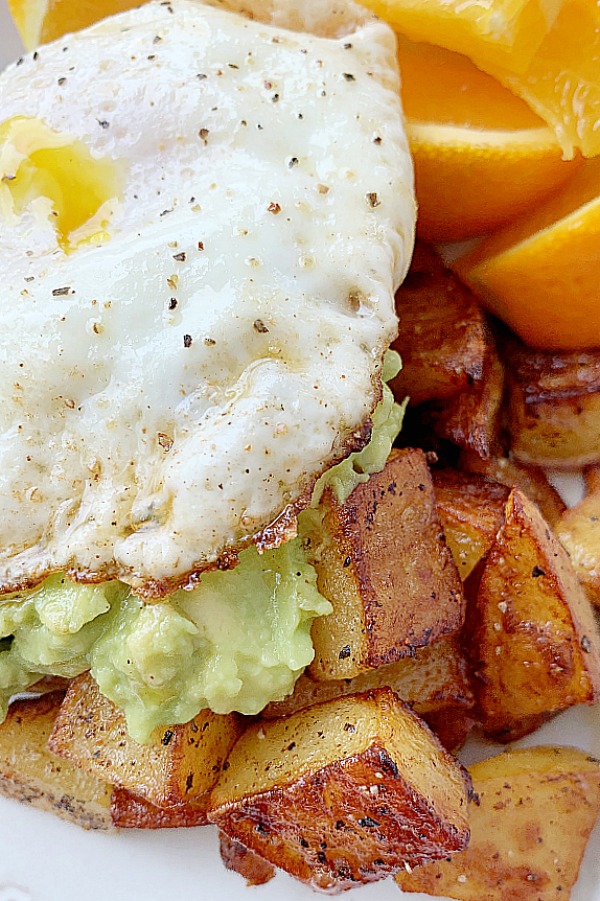 Kitchen Tips:
I used Yukon Gold potatoes when testing this recipe. The texture of them was amazing. Russets and red skinned potatoes will work too.
I use a sharp knife like this one to peel and chop my potatoes.
If you are looking for really good non-stick skillets, I highly recommend these.
Season your potatoes however you want – I like salt, black pepper and a little smoked paprika.
Foodtastic Mom is a participant in the Amazon Services LLC Associates Program, an affiliate advertising program designed to provide a means for sites to earn advertising fees by advertising and linking to Amazon.com. Any highlighted, clickable Amazon link you see is an affiliate link that I may earn advertising fees on.
Thank you so much for being a faithful reader and supporter of Foodtastic Mom. Be sure to PIN and print this recipe!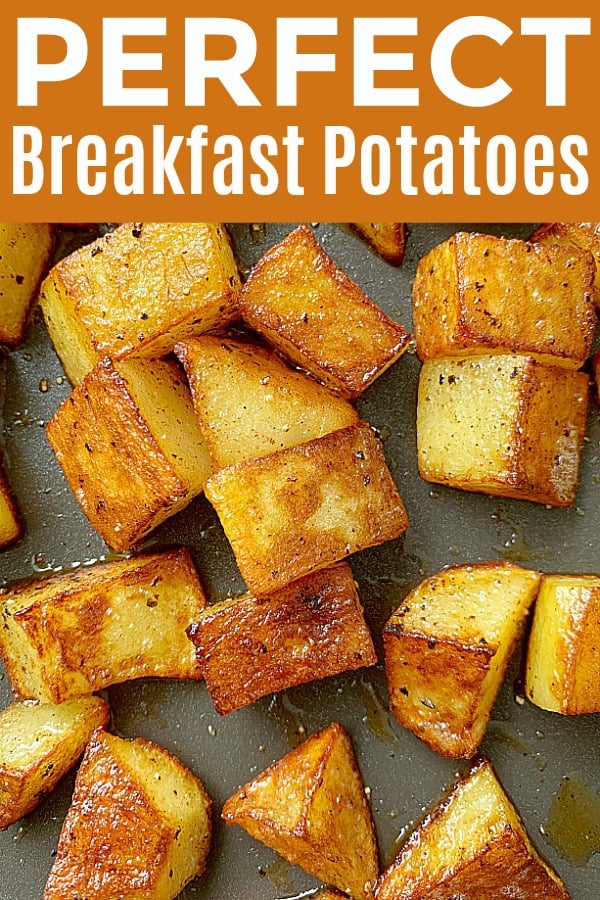 Breakfast Potatoes
Breakfast potatoes that are perfectly tender and crisp take just a few minutes to prepare with help from the microwave to start them cooking.
Ingredients
4

medium

Yukon Gold potatoes

peeled and cut into 1/2-inch cubes

2

tsp

vegetable oil

1

tsp

butter

1/2

tsp

salt

1/4

tsp

black pepper

1/4

tsp

smoked paprika
Instructions
Rinse the potatoes under cold water and drain. Place them in a microwave safe bowl. Cover the bowl with plastic wrap.

Microwave the potatoes for 4 - 6 minutes on high power, stirring halfway through cooking time. You want them to be starting to soften but not so soft that they will fall apart in the skillet.

Heat a non-stick skillet (it must be non-stick) over medium heat. Add the oil and butter.

Once the butter has melted, add the potatoes. Cook without stirring for 3 - 4 minutes. Stir the potatoes and add the seasonings.

Continue to cook the potatoes until they have browned. Serve immediately.
Nutrition
More Potato Recipes: