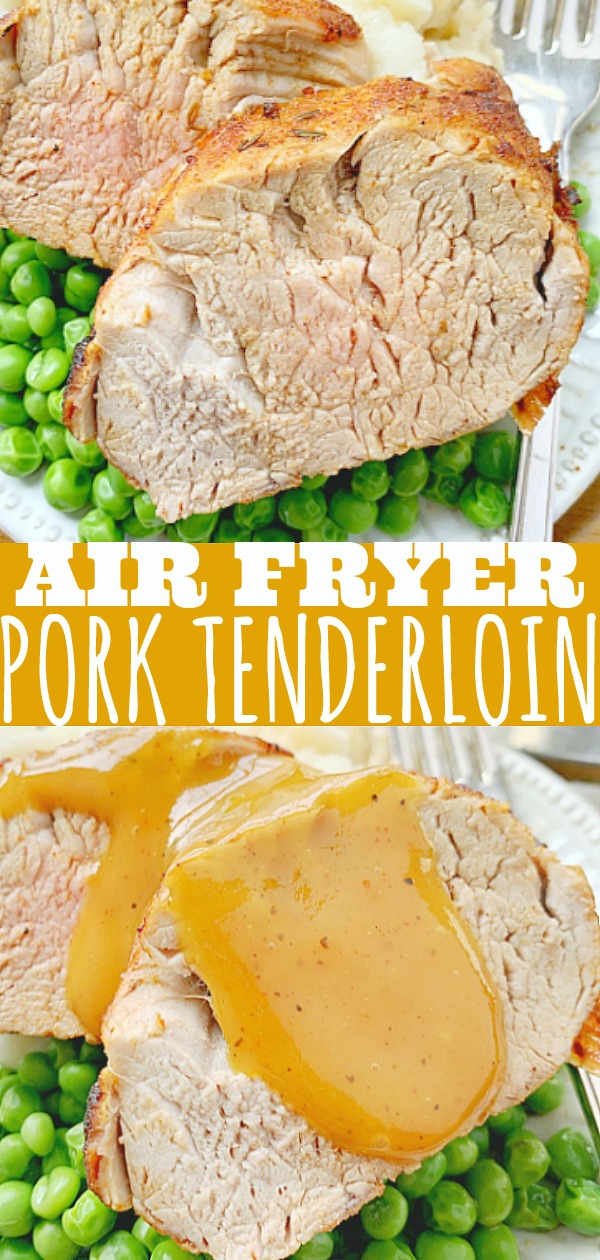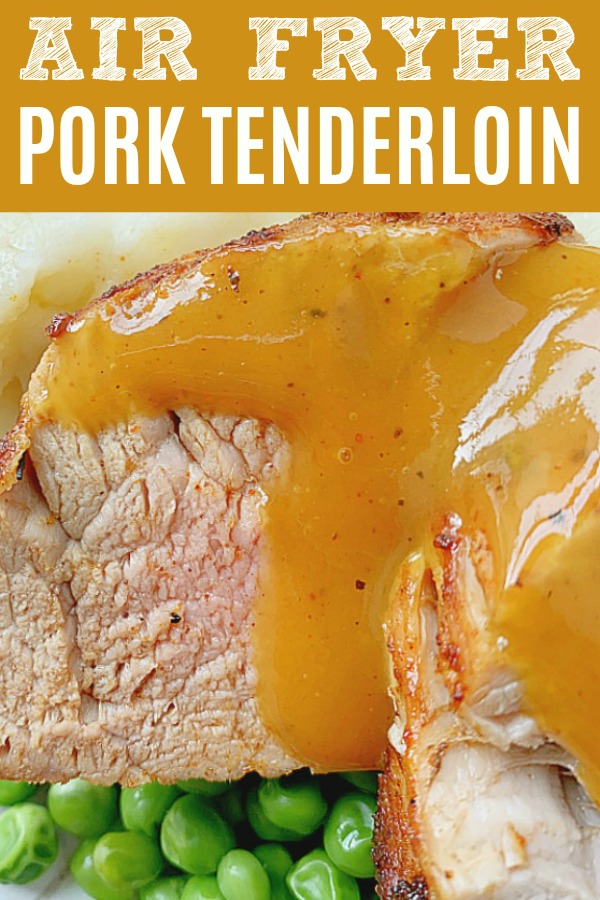 Learn all the tips and tricks for perfectly cooked and seasoned Air Fryer Pork Tenderloin. Thank you to the Ohio Pork Council for sponsoring this post. As always, all opinions are mine alone.
The air fryer is perfect for cooking pork tenderloin
The air fryer helps to cook a lean cut of pork correctly – seared on the outside, tender and juicy on the inside. Both the USDA and the Pork Board recommend an internal cooking temperature of 145 degrees F. A blush of pink in your pork is the goal. I really like the air fryer for cooking pork tenderloin. The high and even heat ensures a browned exterior and seals in the juices to keep this cut of pork tender. And it's easy to check the pork with a meat thermometer at the end to get it to that sweet spot of 145 degrees.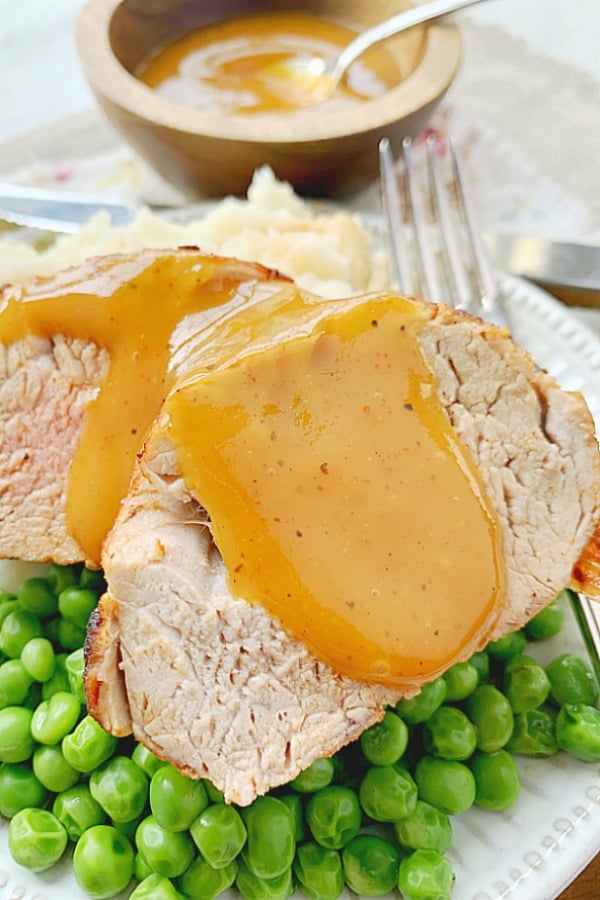 How to make sure your pork tenderloin is perfectly cooked
All air fryers are a bit different and therefore cooking times in air fryer recipes tend to be approximate. I use a Philips Air Fryer to test all of my recipes. The goal of this recipe is to remove the pork tenderloin from the air fryer once it reaches 145 degrees F. In my air fryer, that meant cooking the pork tenderloin at 400 degrees F for approximately 20 minutes.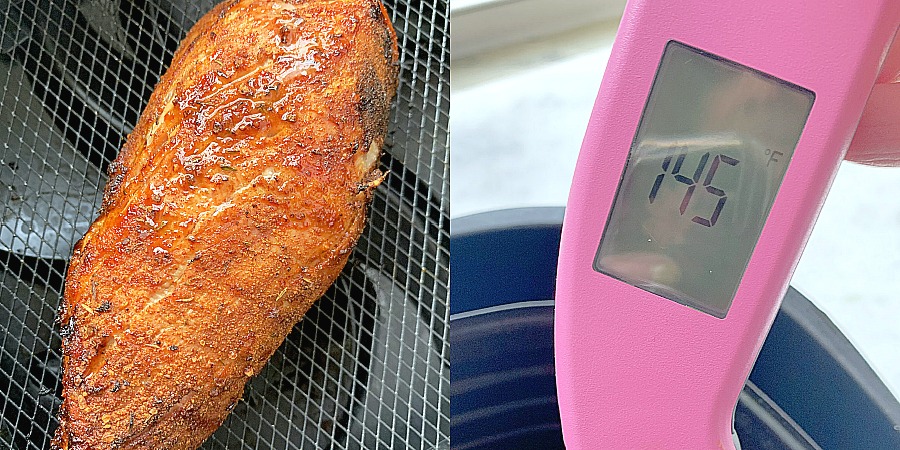 What to Serve with Air Fryer Pork Tenderloin:
I like to drizzle my cooked pork tenderloin with BBQ sauce. Mashed potatoes and peas are a great combination with pork tenderloin. And homemade applesauce for dessert would make a really delicious and well-rounded meal. Here's some other options for side dishes to serve with this tender pork tenderloin: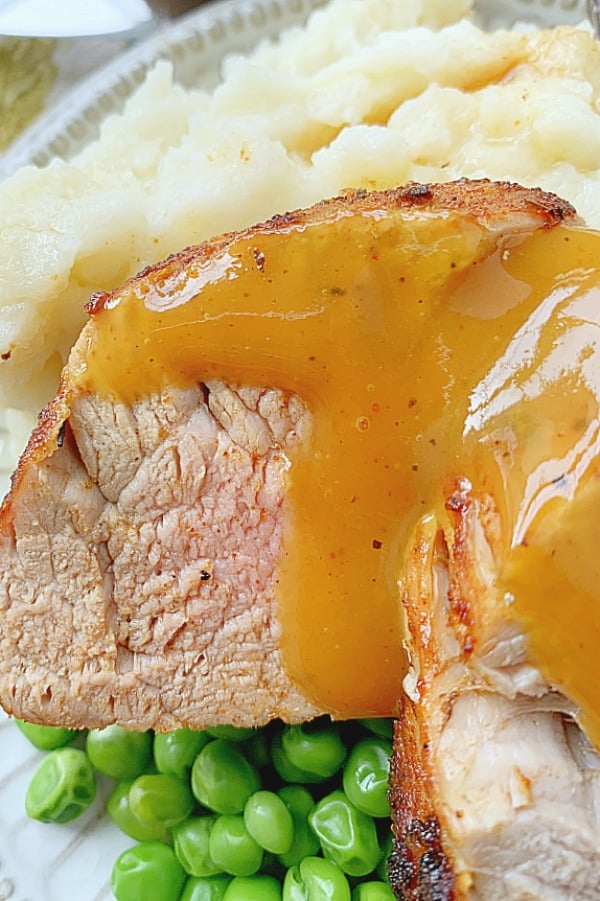 What's the Difference Between Pork Tenderloin and Pork Loin?
Pork loin is cut from the pig's back area and while it's still a relatively lean cut, it lends itself best to slow roasting in the oven. The pork tenderloin is the muscle that runs along the pig's backbone and is a small cut, usually only about 1 pound in size. Pork tenderloin is very lean and lends itself best to cooking at a high temperature and quickly. This is why the air fryer is perfect for cooking a pork tenderloin.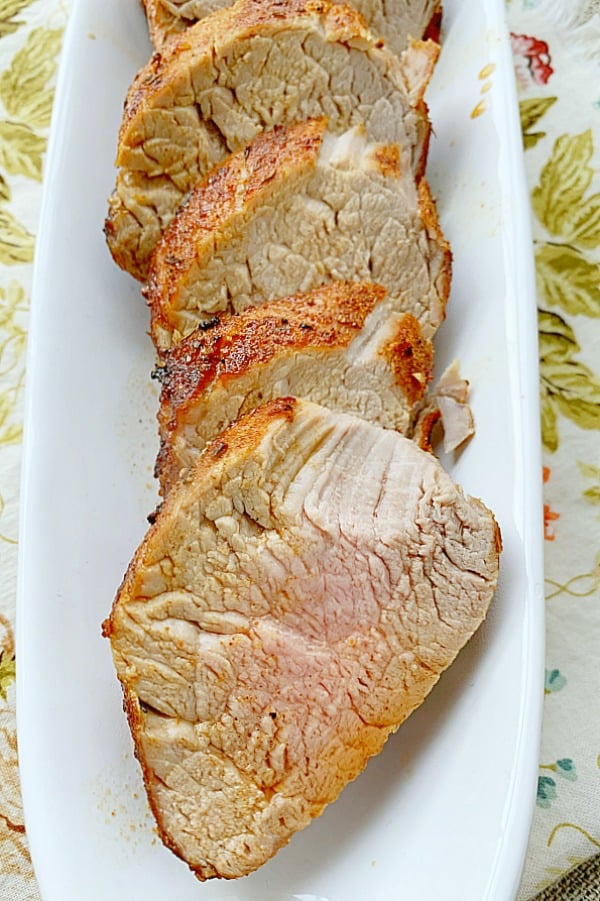 Kitchen Tips:
Foodtastic Mom is a participant in the Amazon Services LLC Associates Program, an affiliate advertising program designed to provide a means for sites to earn advertising fees by advertising and linking to Amazon.com. Any highlighted, clickable Amazon link you see is an affiliate link that I may earn advertising fees on.
Thank you so much for being a faithful reader and supporter of Foodtastic Mom. Be sure to PIN and print this recipe!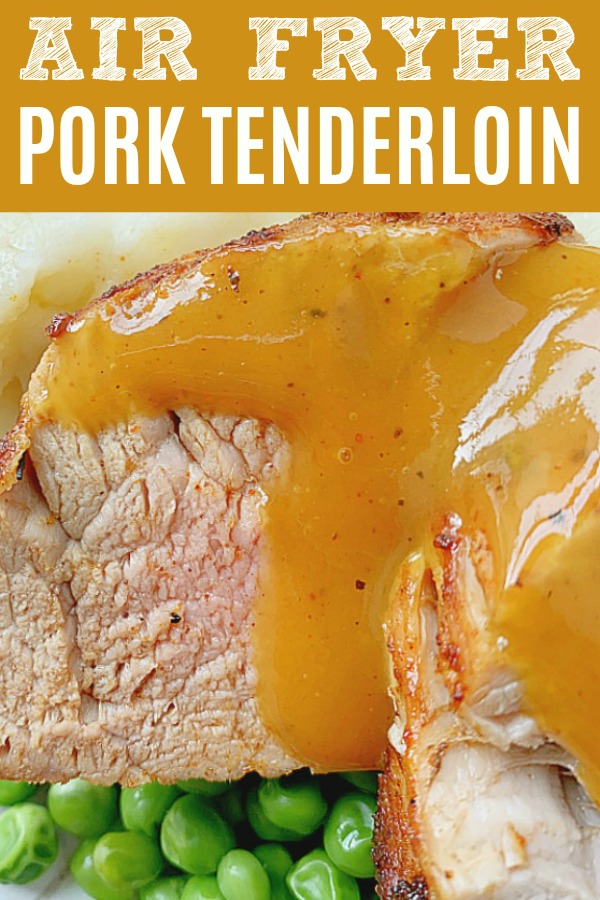 Air Fryer Pork Tenderloin
Learn all the tips and tricks for perfectly cooked and seasoned Air Fryer Pork Tenderloin which is browned on the outside and tender on the inside.
Ingredients
1

lb

pork tenderloin

2

tsp

grill seasoning

1/2

tsp

salt

BBQ sauce

vegetable oil
Instructions
Dry the pork tenderloin with paper towels and sprinkle it evenly with the grill seasoning and salt.

Allow the pork tenderloin to warm up a bit out of the fridge, about 30 minutes.

Brush the air fryer basket lightly with vegetable oil.

Preheat the air fryer at 400 degrees F for 5 minutes.

Place the seasoned pork tenderloin into the air fryer basket and cook at 400 degrees F for 10 minutes.

Flip the pork tenderloin over and continue cooking for 8 - 12 minutes more. The key is to get the internal temperature of the pork tenderloin to 145 degrees F. Start checking the temperature after the pork tenderloin has been cooking in the air fryer for about 20 minutes.

Once the pork tenderloin reaches the correct temperature, remove it from the air fryer and allow it to rest for 3 minutes before serving. Serve the pork tenderloin with your favorite BBQ sauce.
Nutrition
More Air Fryer Recipes: