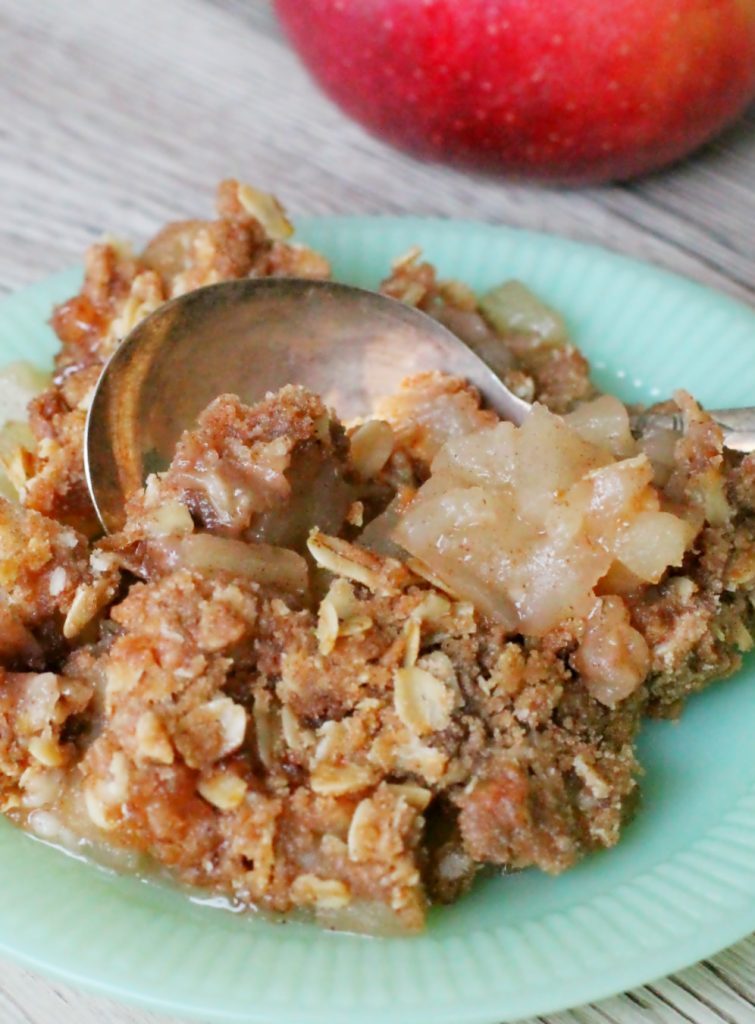 This weekend was a whirlwind. I made a whole bunch of food and we went a whole bunch of places. The kids came home with too much candy from trick-or-treating and our Bengals are 7-0 for the first time in franchise history. They play again Thursday night and my husband and I are going to the game with some friends who happen to be from Cleveland. So I feel like this week is impossibly short to get my to-do list finished! Plus the kids are off school tomorrow for Election Day.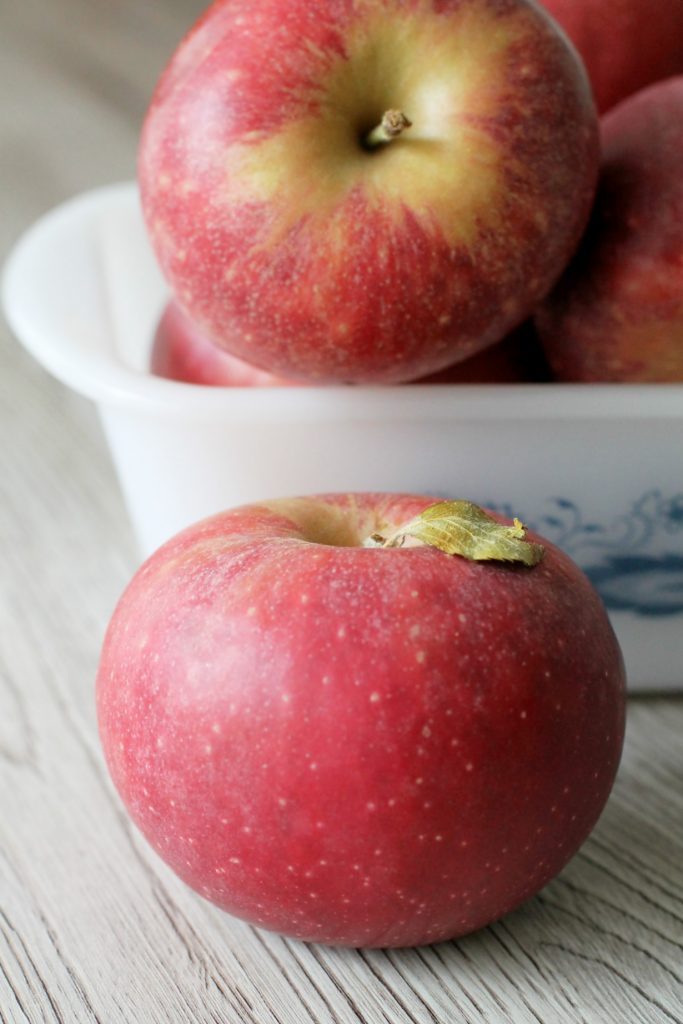 So let's pause for a minute and appreciate apple season. I think it's just as exciting as pumpkin season although it seems like the pumpkin recipes get a lot more publicity this time of year.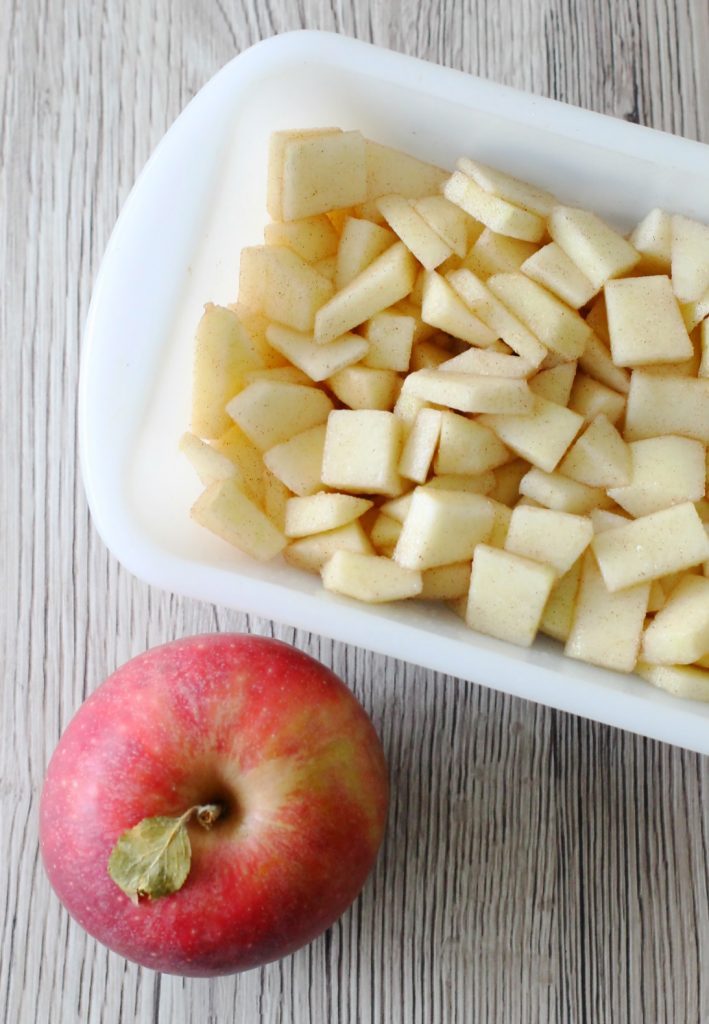 Among the many foods I made this weekend, one was a recipe for apple crisp that I make all the time. I shared a version of it way back when I first started the blog, but I've made some changes to it since then so I wanted to showcase this simple yet always delicious dessert with a few new photos.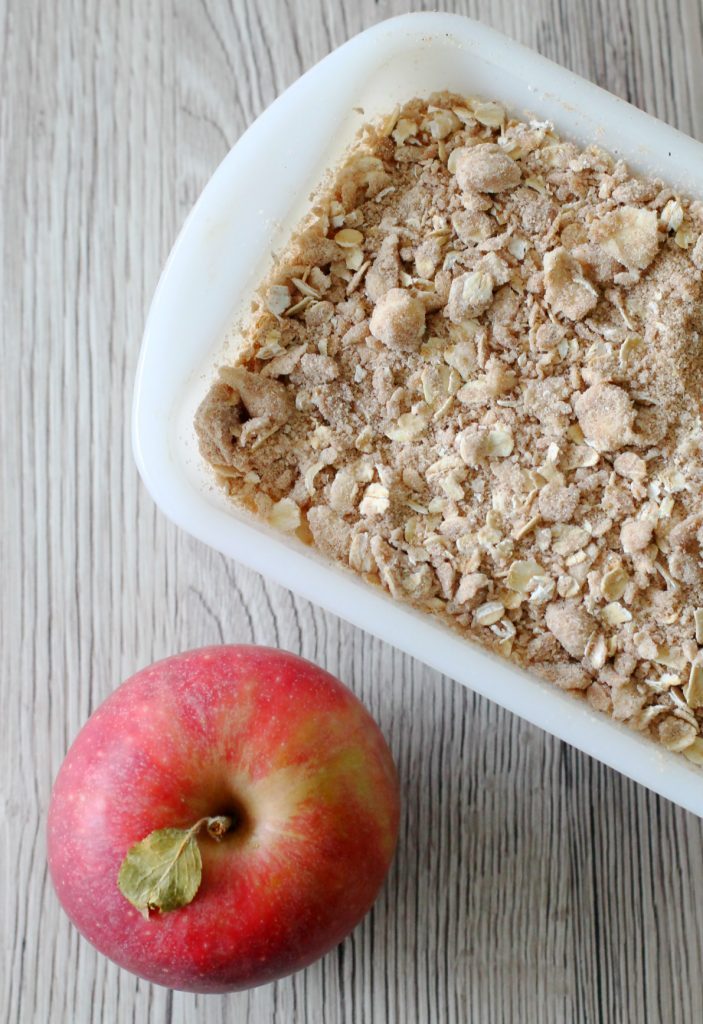 Besides applesauce in the slow cooker, this apple crisp is my absolute favorite way to use local apples in the fall. I love a good apple pie if I can get someone else to make it for me! But since pie crust seems to allude my abilities in the kitchen I am perfectly happy with making a crisp. It's assembled and in the oven in a matter of minutes.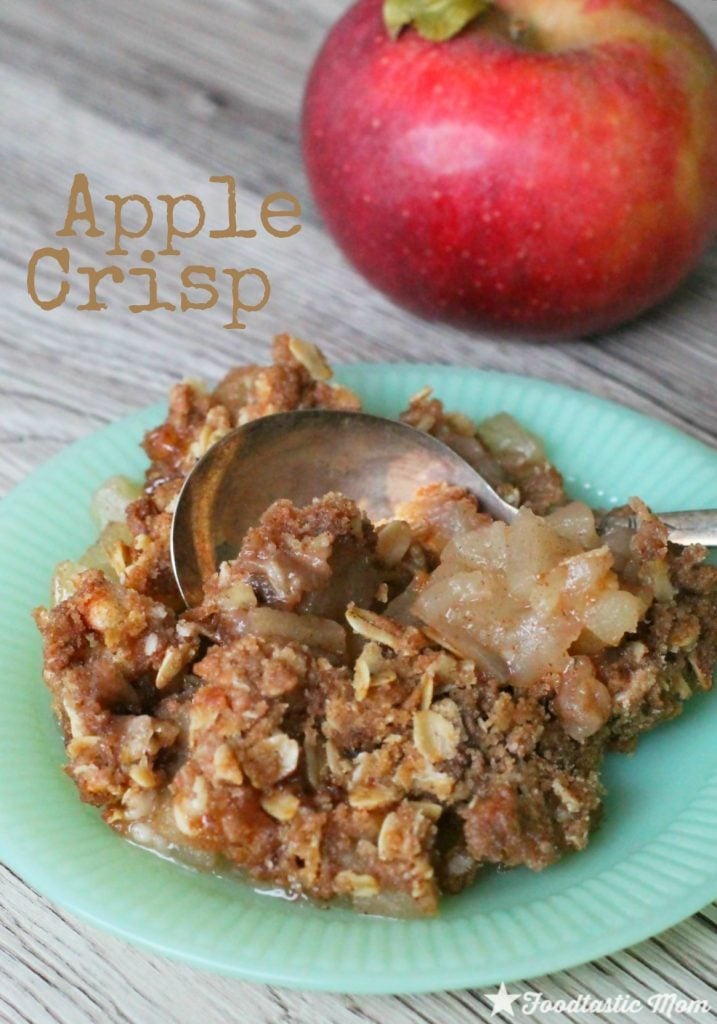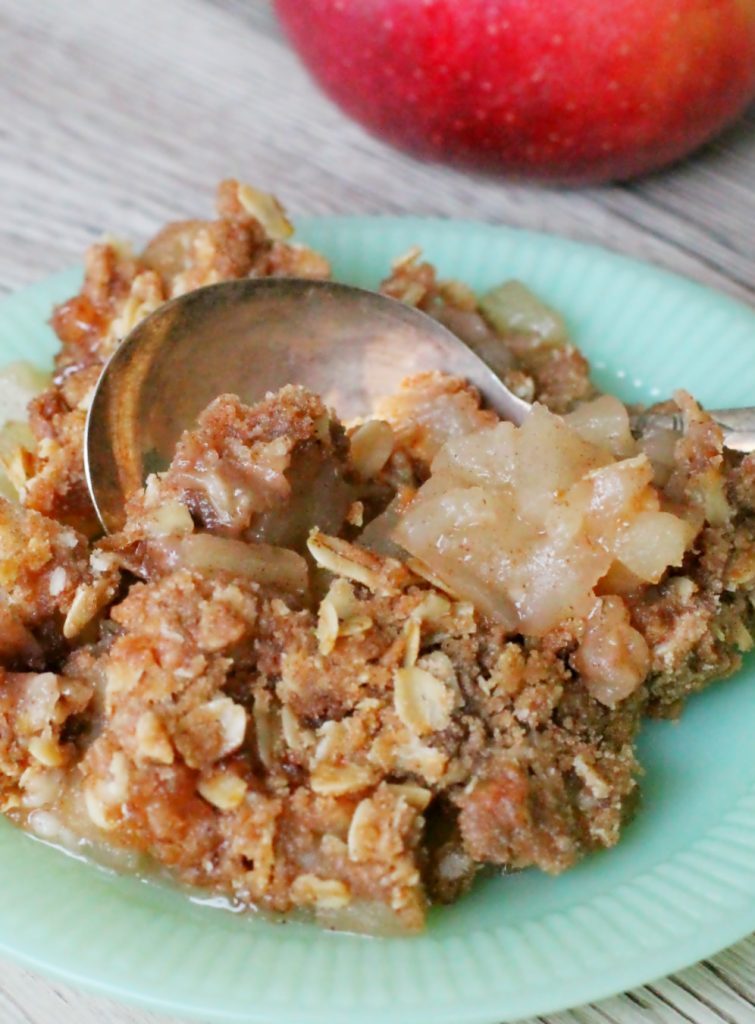 Apple Crisp
2015-11-02 07:30:40
Ingredients
4 c. chopped apples
1/4 c. granulated sugar
1/2 t. cinnamon
juice of 1/2 lemon
1/3 c. all-purpose flour
1/3 c. old-fashioned (rolled) oats
1/4 c. light brown sugar
1/2 t. cinnamon
1/4 t. nutmeg
pinch of cloves
pinch of salt
4 T. unsalted butter, cold
Instructions
Preheat oven to 375 degrees. Spray a glass baking dish with cooking spray.
In a bowl, toss the apples together with 1/4 cup of granulated sugar, cinnamon and lemon juice. Spread evenly in the bottom of the baking dish.
In a separate bowl, whisk together the flour, oats, brown sugar and seasonings. Add the cold butter and use a pastry cutter to cut in the butter to the flour mixture until the pieces of butter are no bigger than a pea.
Sprinkle the crisp mixture over the apple mixture.
Bake for 35-40 minutes. Serve warm. The crisp is excellent topped with salted caramel ice cream.
Foodtastic Mom https://www.foodtasticmom.com/