Make your own Tahini Free Hummus at home in just a few minutes and for a fraction of the cost of store-bought hummus.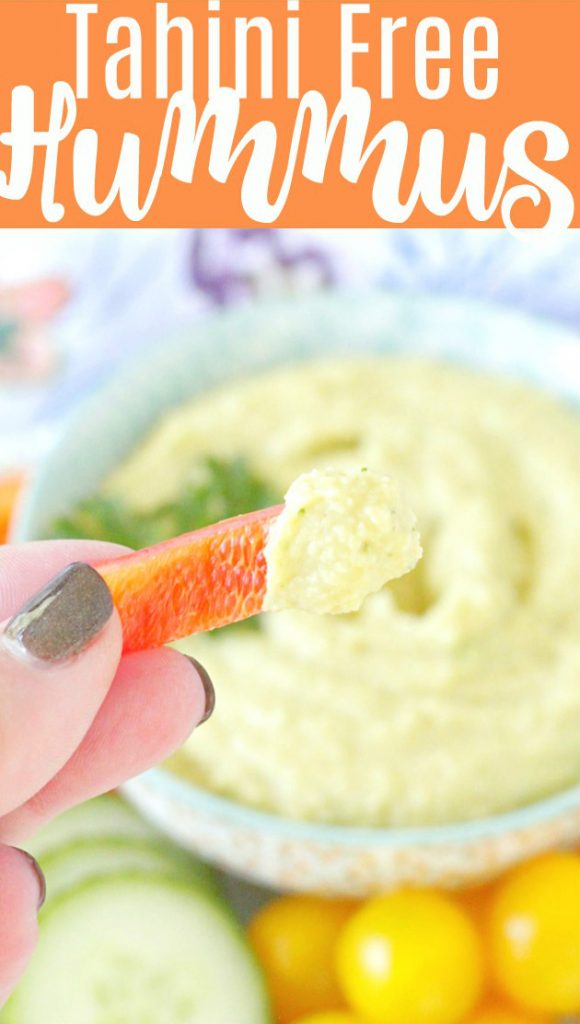 We eat a lot of hummus in our household but we are picky about it. I always used to buy tahini free hummus from Trader Joe's. It started because Hannah had a couple of weird rashes when she was much younger and the only thing I could pinpoint it to was sesame. So for a while I thought she had a sesame sensitivity. Notice I didn't say allergy. She has several friends with food allergies that have to carry an EpiPen. She was never in that category and now that she's older she seems to be fine with eating sesame seeds and tahini paste (which if you didn't know is ground up sesame seeds).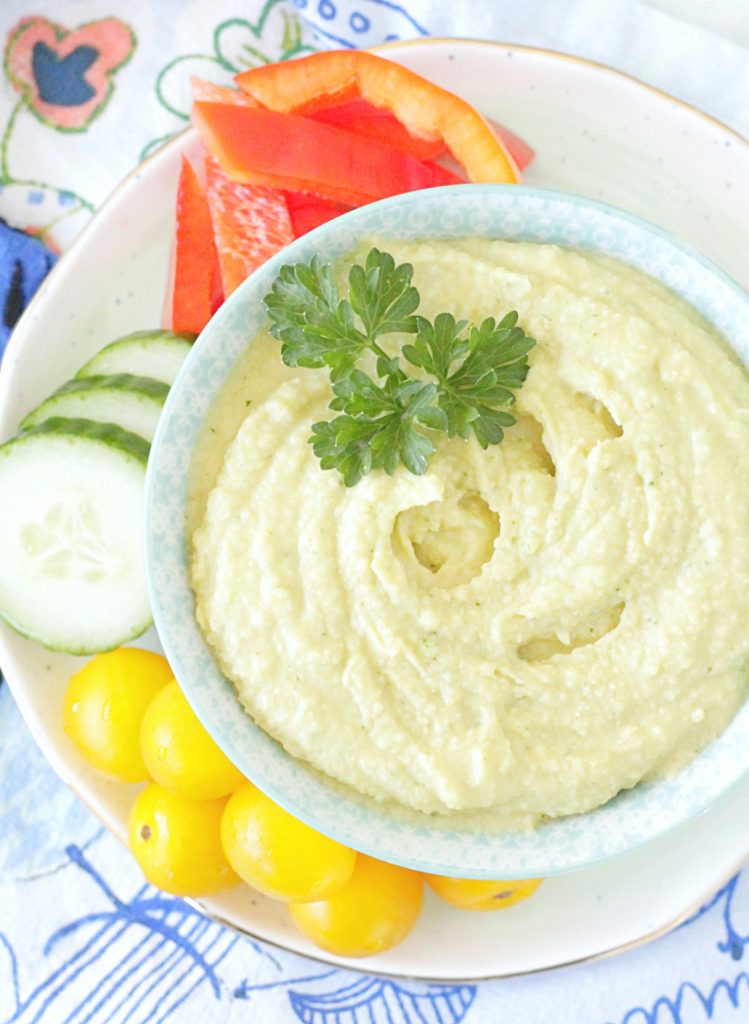 Anyway we all really liked that tahini free hummus from Trader Joe's. And it was cheap! But they stopped making it. Or at least the Trader Joe's I shop stopped carrying it. I'm not really sure. So I had to take matters into my own hands. I'll be honest when I'm feeling lazy I'll sometimes buy individual containers of hummus (which of course contain tahini) that I can toss into my kids' lunch boxes. But they end up being a dollar per tiny container which is just ridiculous. Especially in the quantities that we eat hummus.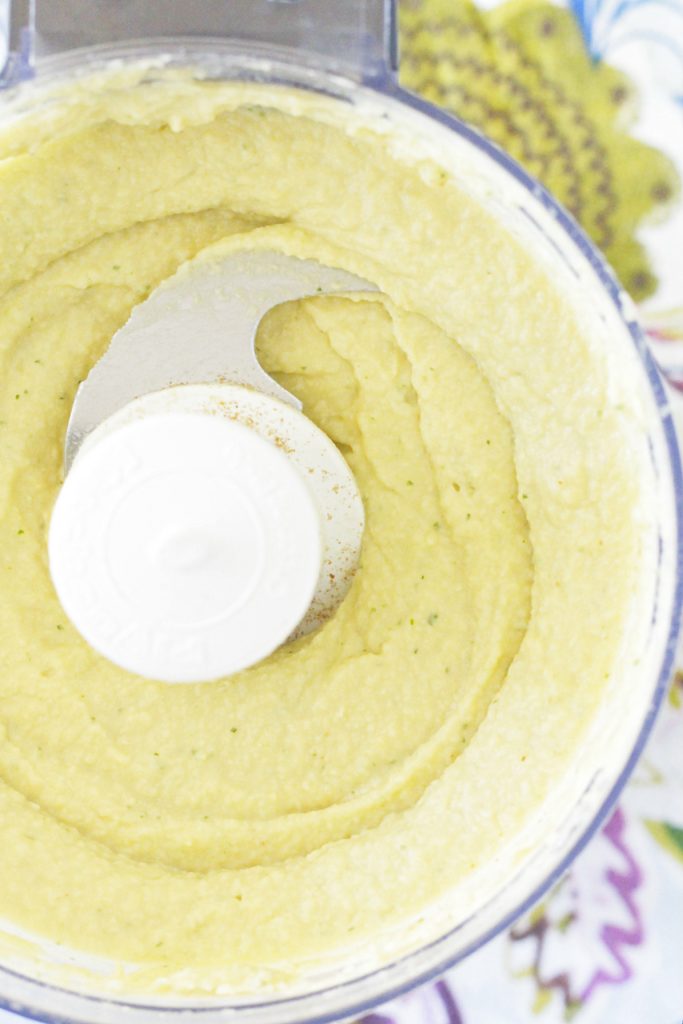 So I'm sharing with you today my recipe. If given the choice I prefer hummus without tahini. And not having to buy a jar of it makes this hummus really inexpensive to make. Plus obviously if you have an allergy or sensitivity to sesame this is the only way to go. I have a couple of "tricks" to make this hummus really great: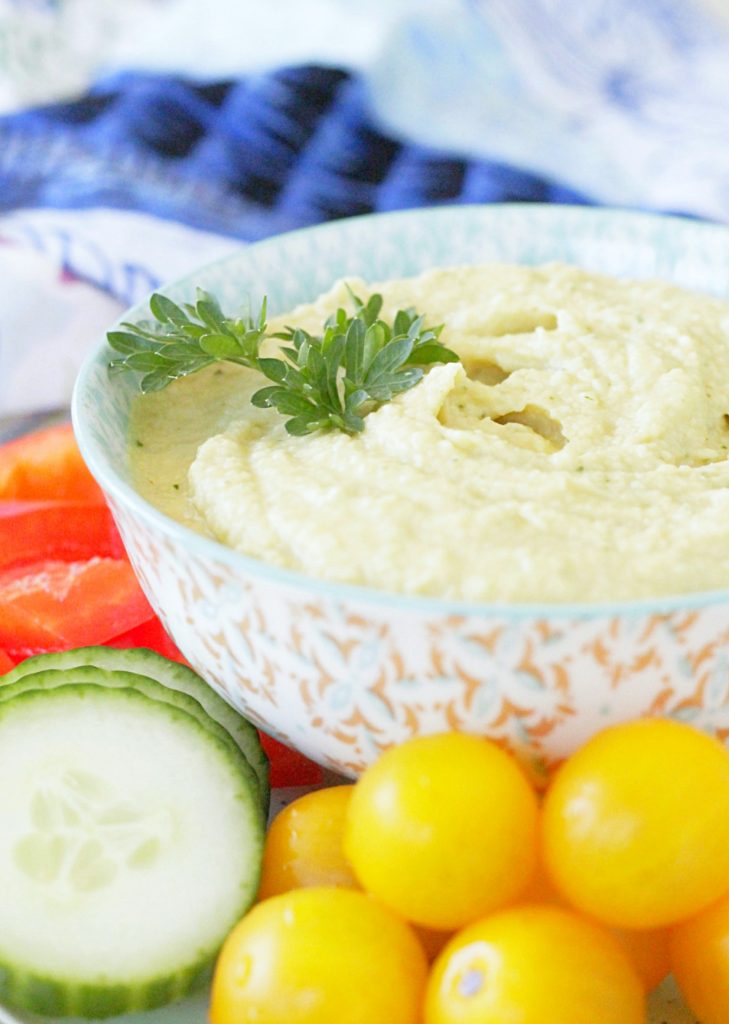 1. I remove as many chickpea skins as I can. I am not saying to peel all of them. I mean seriously, who has time for that?? But there will be a few to easily pick out when opening the can to drain them.
2. I blend water into my hummus. It makes it smoother!
3. I dry toast my garlic cloves to improve the flavor. This is a trick I learned from HERE.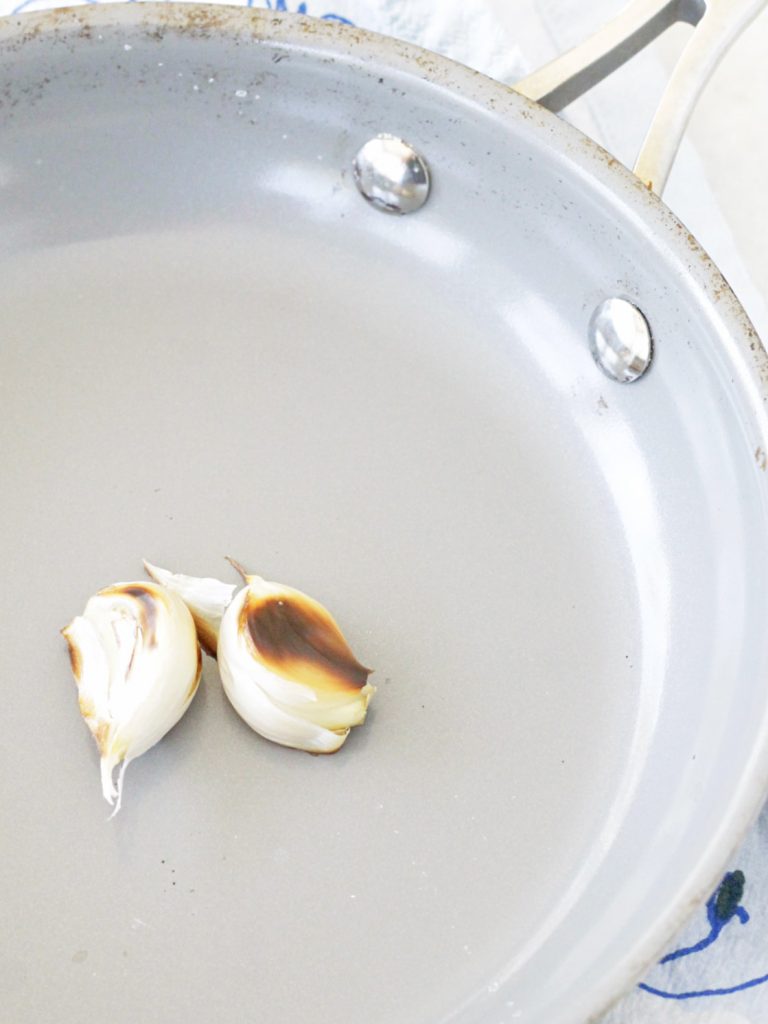 Just a few simple ingredients blend up to make the most delicious hummus that actually tastes even better after sitting overnight in the fridge. Eat it with fresh veggies, tortilla chips, pretzels or slather it on a wrap!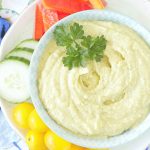 Tahini Free Hummus
Ingredients
1

can (15 oz)

chickpeas

drained

1/4

cup

water

1

tbsp

extra virgin olive oil

1/2

fresh

lemon

2

cloves

garlic

1

tbsp

fresh parsley

1/4

tsp

ground cumin

salt to taste
Instructions
In a small, non-stick skillet over medium-low heat add the unpeeled cloves of garlic and dry toast them, shaking the skillet occasionally, until browned - about 5 minutes. Remove from heat. Peel skin and press through a garlic press.

After draining the chickpeas, pick through them to remove any visible skins. Don't spend a lot of time doing this - just remove the ones that have already fallen off.

Add the drained chickpeas, water, olive oil and juice from the 1/2 lemon to the bowl of a small food process and pulse until well blended.

Add the toasted garlic, parsley, cumin and 1/2 teaspoon of salt. Puree until smooth. Taste the hummus and add more salt and/or more cumin, if desired.

Hummus will keep in an air-tight container in the refrigerator for up to three days.