Make your own Tahini Free Hummus at home in just a few minutes and for a fraction of the cost of store-bought hummus. No peeling chickpeas necessary.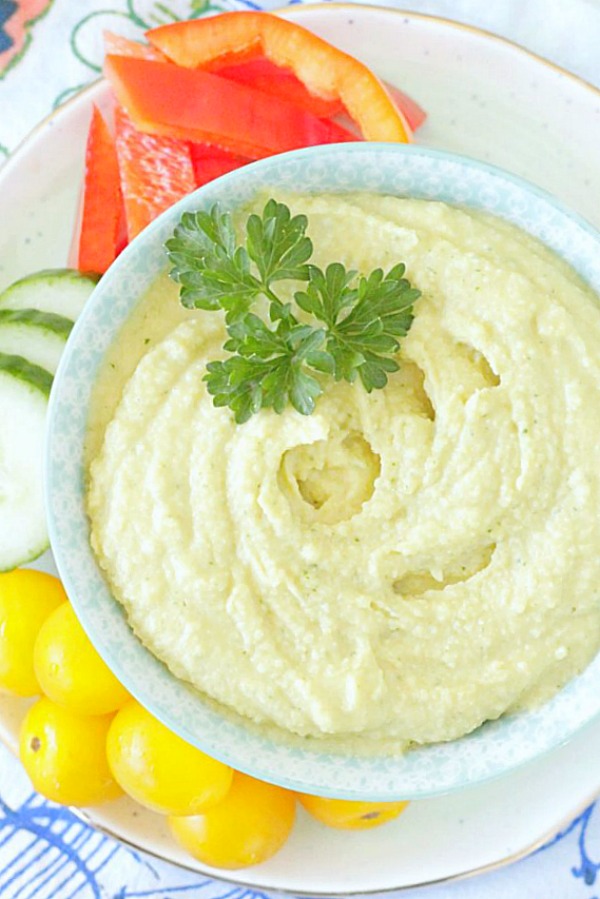 This recipe was born out of necessity. I travel to my local Trader Joe's about once a month to stock up on my favorites. Recently they have stopped making some of my favorites including their Tahini Free Hummus.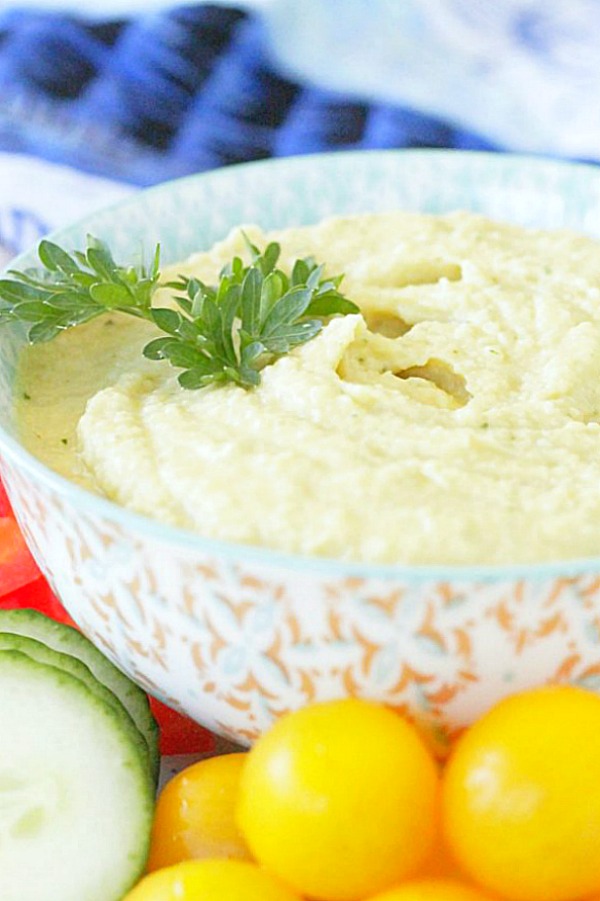 Why bother with Tahini Free Hummus?
Tahini is a bit pricey for one. Also when my daughter was younger she had a sensitivity to sesame. Not a full-blown food allergy. But she would get a rash and the only thing I could pinpoint it to was sesame. So for allergy and food sensitivity (and taste preference) reasons a Tahini Free Hummus recipe is sometimes necessary.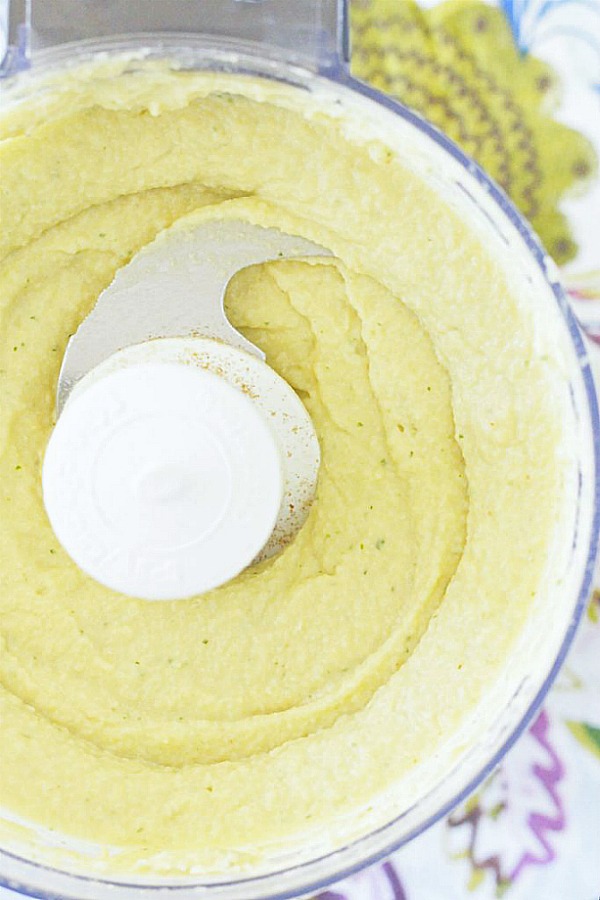 Do you really have to peel chickpeas to make homemade Hummus?
No. I mean yes, if you are really into the texture of your food and you prefer it that way. I'm not going to stop you from peeling every single chickpea before blending it into your hummus. I just personally don't want to do it. And hummus that is not 100% perfectly smooth doesn't bother me. This is an "all the time" hummus recipe.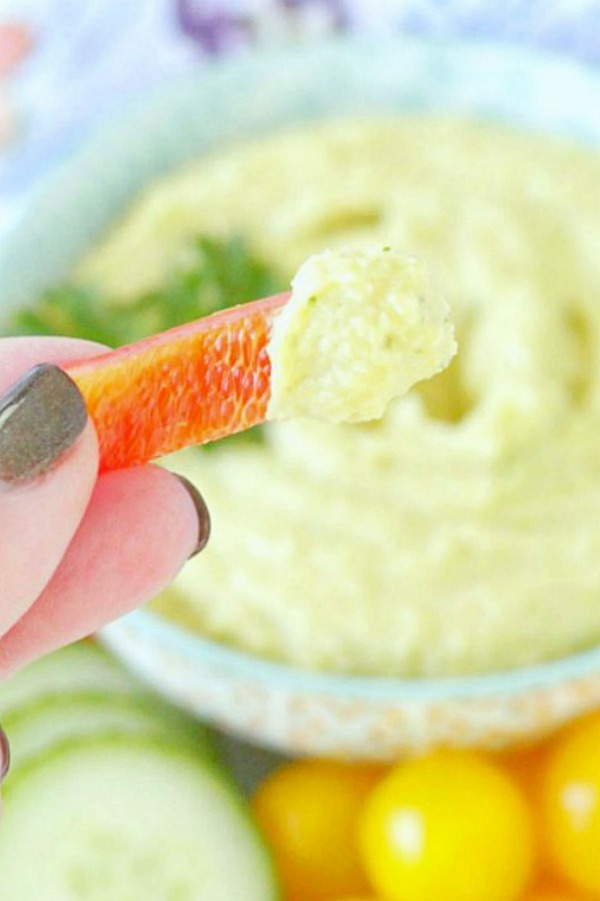 Is Hummus Good for You?
Yes. It's full of all kinds of good things – protein, fiber, iron, folate and B vitamins. I much prefer to dip my raw veggies in hummus than ranch dressing. And the more I set out hummus instead of a dip like ranch, the more my kids have decided they like it too. Full disclosure, my teenage son prefers to dip pretzels into his hummus instead of carrots.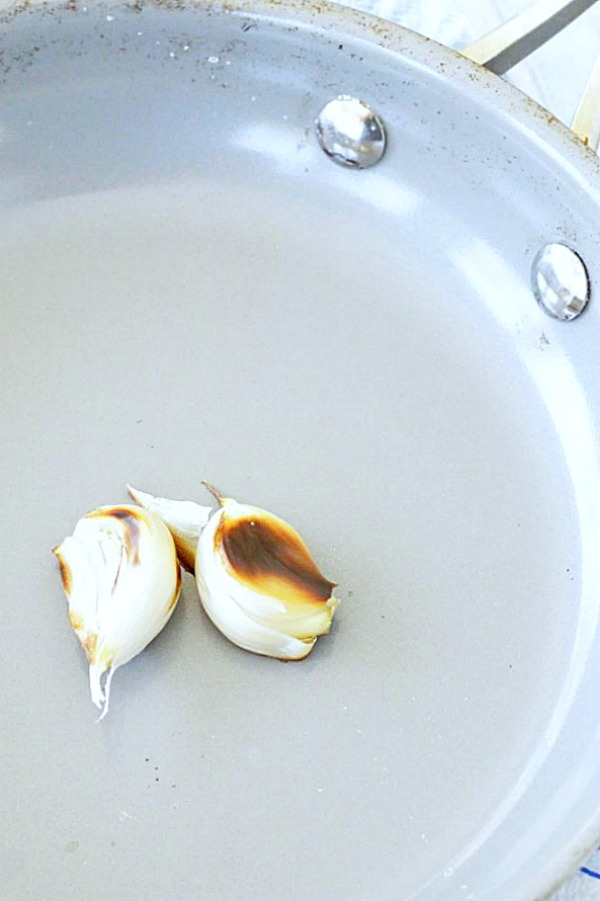 Tips for Tahini Free Hummus:
A little water blended in helps to make the texture of the hummus more smooth.
Dry toasting the garlic helps to improve the flavor – taking away the harsh "bite".
I blend my hummus in a food process similar to this one.
The hummus will keep in the refrigerator (in an air-tight container) for up to three days.
Foodtastic Mom is a participant in the Amazon Services LLC Associates Program, an affiliate advertising program designed to provide a means for sites to earn advertising fees by advertising and linking to Amazon.com. Any highlighted, clickable Amazon link you see is an affiliate link that I may earn advertising fees on.
Thank you so much for being a faithful reader and supporter of Foodtastic Mom. Be sure to PIN and print this recipe!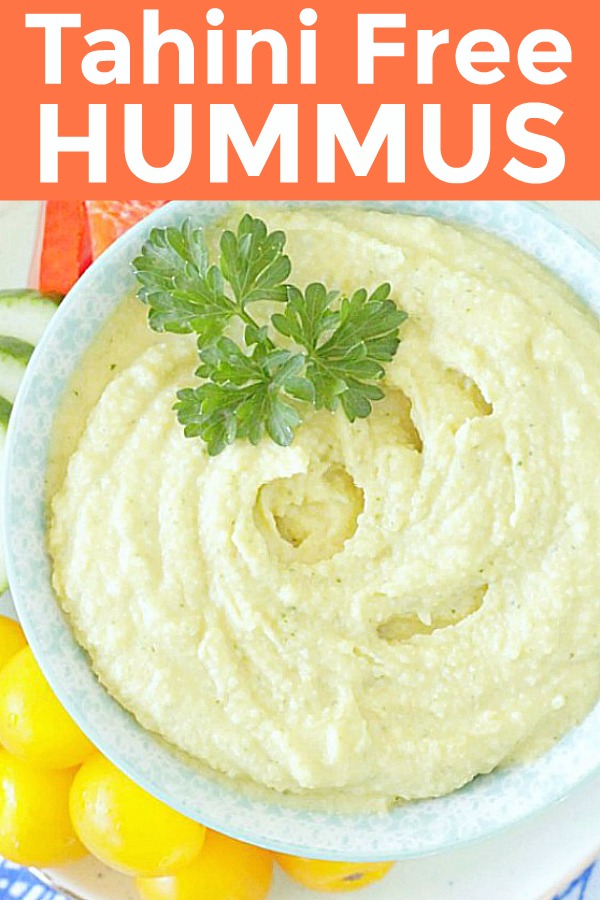 Tahini Free Hummus
Make your own Tahini Free Hummus at home in just a few minutes and for a fraction of the cost of store-bought hummus.
Ingredients
1

15 oz can

chickpeas

drained

1/4

cup

water

1

tbsp

extra virgin olive oil

1/2

lemon

juiced

2

cloves

garlic

dry toasted

1

tbsp

fresh parsley

1/4

tsp

ground cumin

1/4

tsp

smoked paprika

kosher salt to taste
Instructions
In a small, non-stick skillet over medium heat add the unpeeled cloves of garlic and dry toast them, shaking the skillet occasionally, until browned - about 5 minutes. Remove from heat. Peel skin and press through a garlic press.

After draining the chickpeas, pick through them to remove any visible skins. Don't spend a lot of time doing this - just remove the ones that have already fallen off.

Add the drained chickpeas, water, olive oil and juice from the 1/2 lemon to the bowl of a small food processor and pulse until well blended.

Add the toasted garlic, parsley, cumin, paprika and 1 teaspoon of kosher salt. Puree until smooth. Taste the hummus and add more salt if desired.

Hummus will keep in an air-tight container in the refrigerator for up to three days.
Nutrition
More vegan recipes: