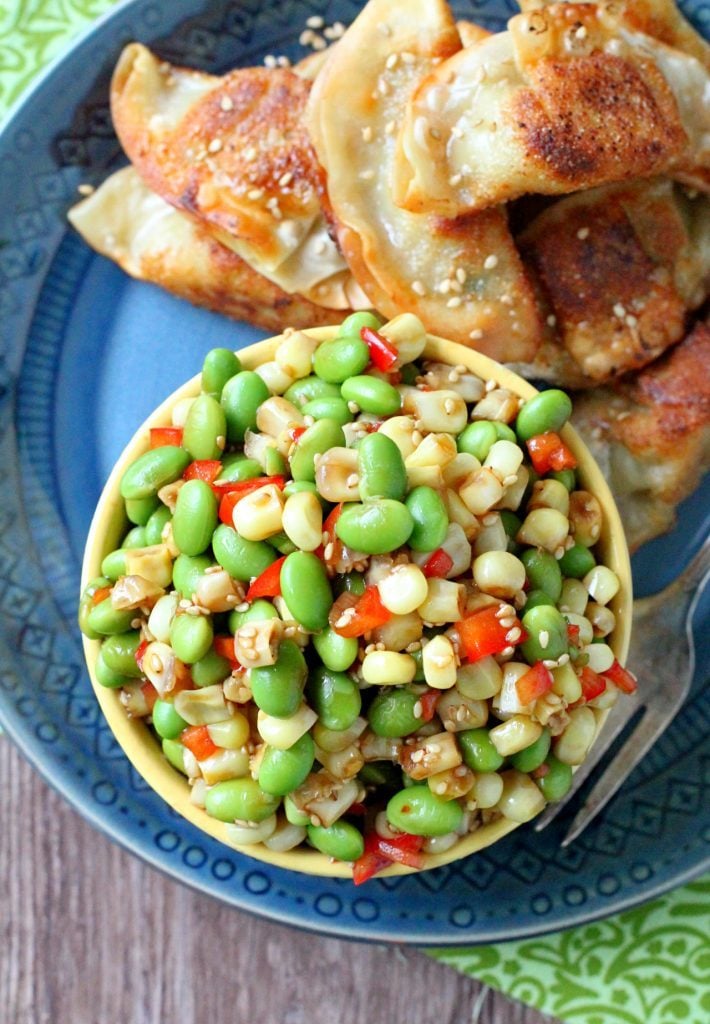 This Corn and Edamame Sesame Salad comes together in a flash and makes enough for a crowd or for several simple, healthy lunches all week long!
I've been making this salad for a long time. I wish I could take credit for the recipe but that belongs to this cookbook (Veganomicon) and its authors. So yes this is one of the more rare vegan recipes you'll find on my blog. I really don't think I could completely live without meat (steak, bacon, a burger) or even dairy (yogurt or a good sharp cheddar) but I'm not opposed to eating a little less of it. So vegan recipes definitely have their place in my overall diet. And speaking of vegan recipes you really should check out this salad too.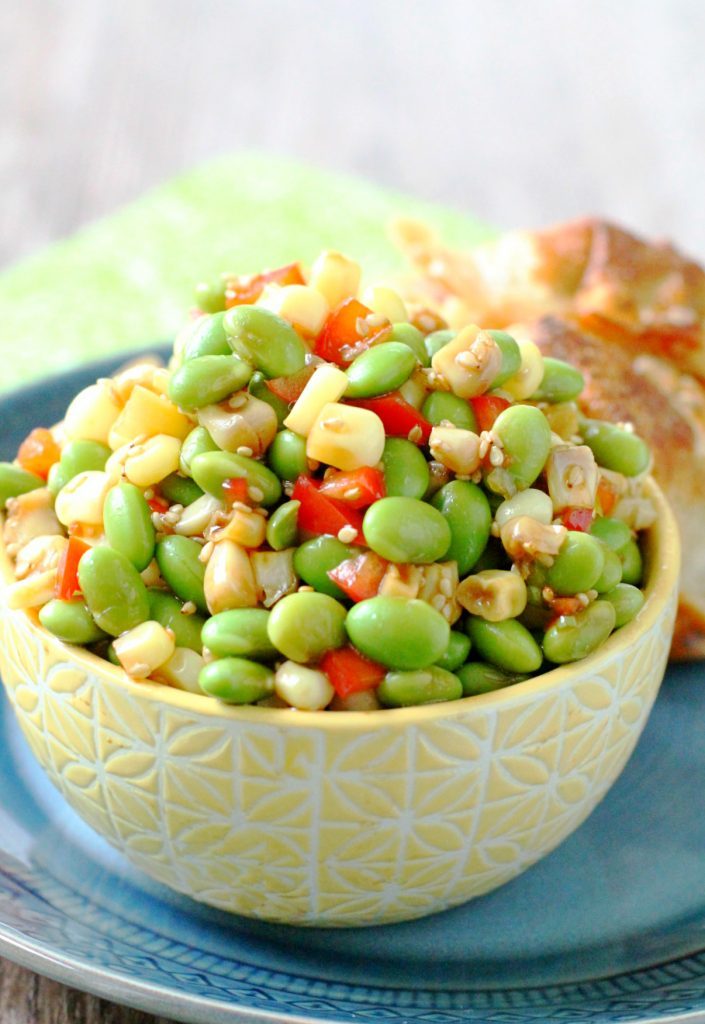 Those little potstickers pictured with this vibrant, healthy salad though? Not vegan, sorry! Those are filled with pork and they're an indulgence I like to get from my grocery every once in a while. I'm not so much a fan of sushi but I do love potstickers.
You could serve this salad alongside an egg roll or with some orange slices. You could even roll some up in a wrap with leftover rotisserie chicken. It packs well for a picnic too so be sure and PIN this recipe because you'll want to revisit it for all kinds of occasions throughout the warmer months!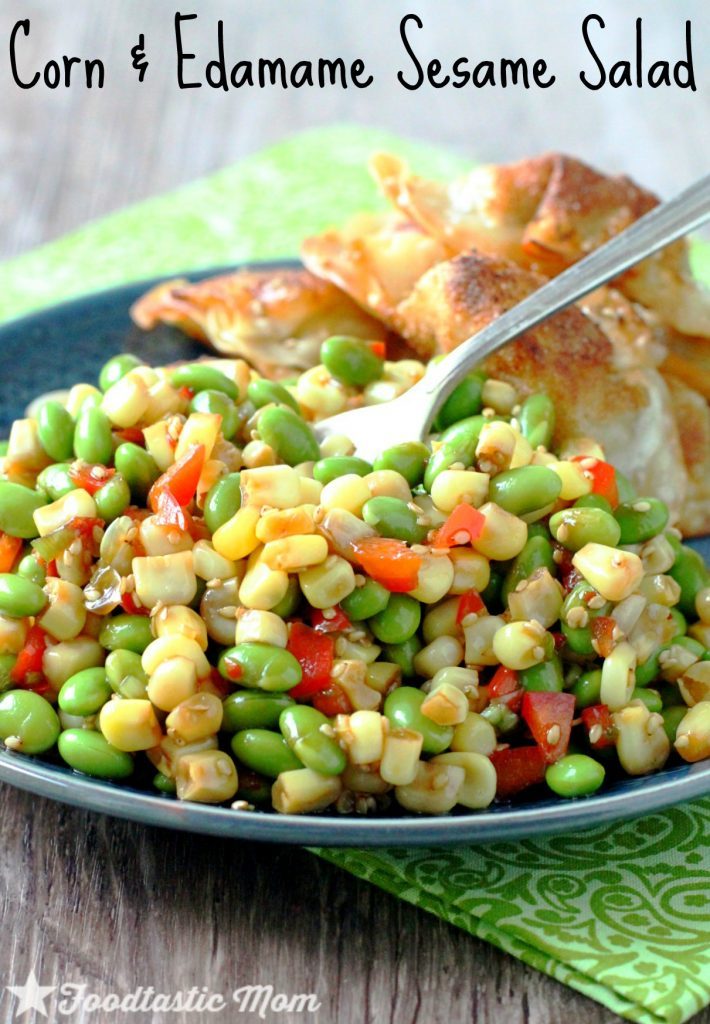 Corn and Edamame Sesame Salad
Ingredients
1

bag

12 oz. frozen corn

1

bag

12 oz. frozen edamame

1/2

c.

red pepper

chopped

1/4

c.

green onions

chopped

1/4

c.

soy sauce

2

T.

sesame oil

2

T.

toasted sesame seeds

2

T.

apple cider vinegar

2

T.

sugar
Instructions
Microwave both the corn and edamame according to package directions. Add both to a large bowl and set aside.

Whisk together the soy sauce, sesame oil and seeds, apple cider vinegar, sugar and chopped green onions.

Stir the sesame dressing and the chopped red pepper into the corn and edamame until well combined.

Cover bowl with plastic wrap and allow to chill for several hours in the refrigerator before serving.