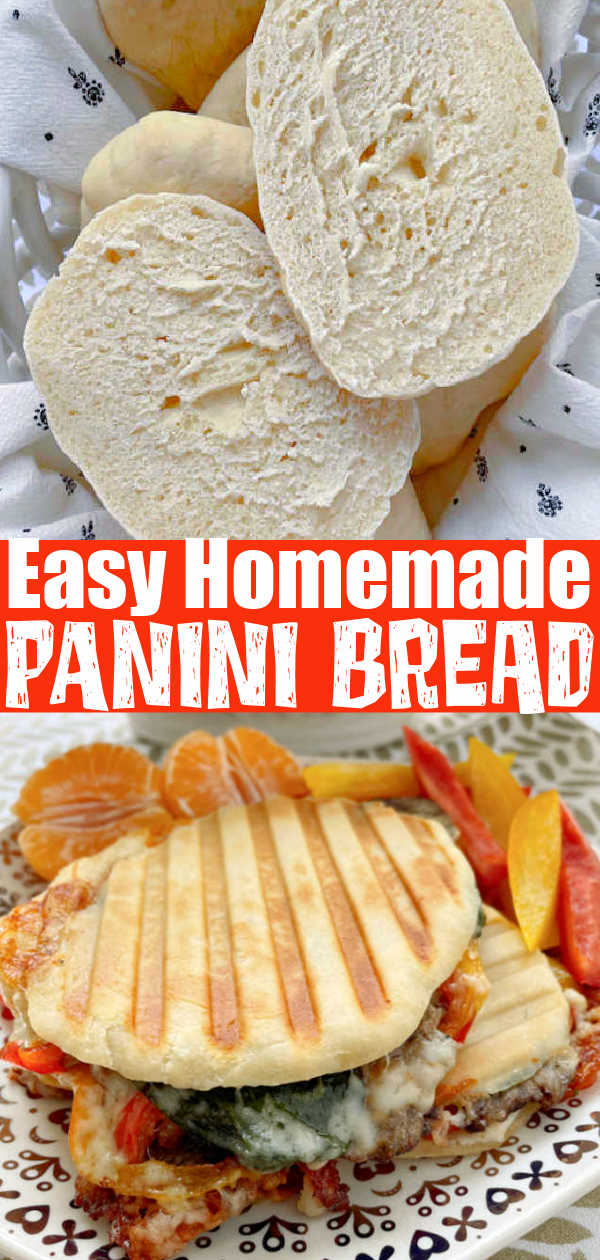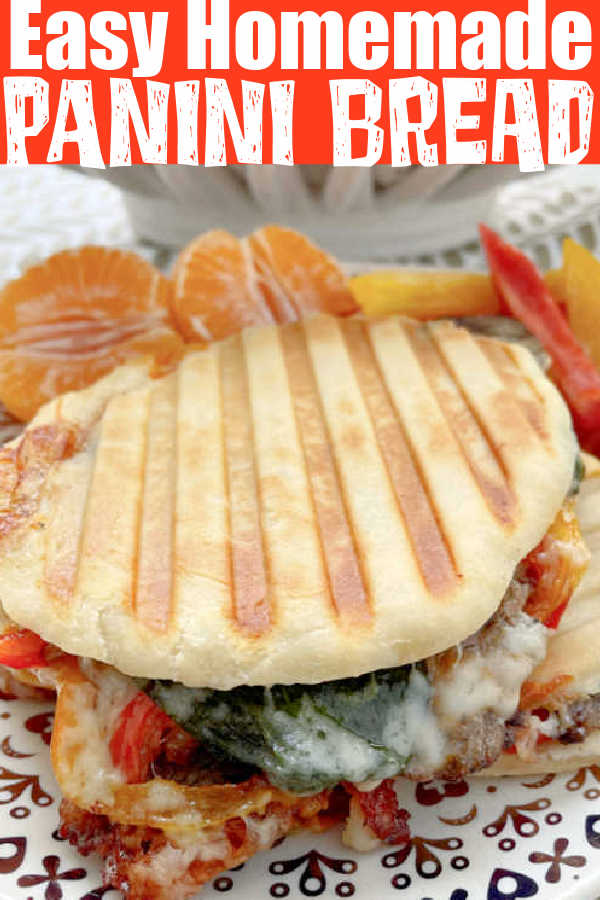 This homemade panini bread recipe is made in a stand mixer and is easy to make like pizza dough. The bread makes excellent panini sandwiches.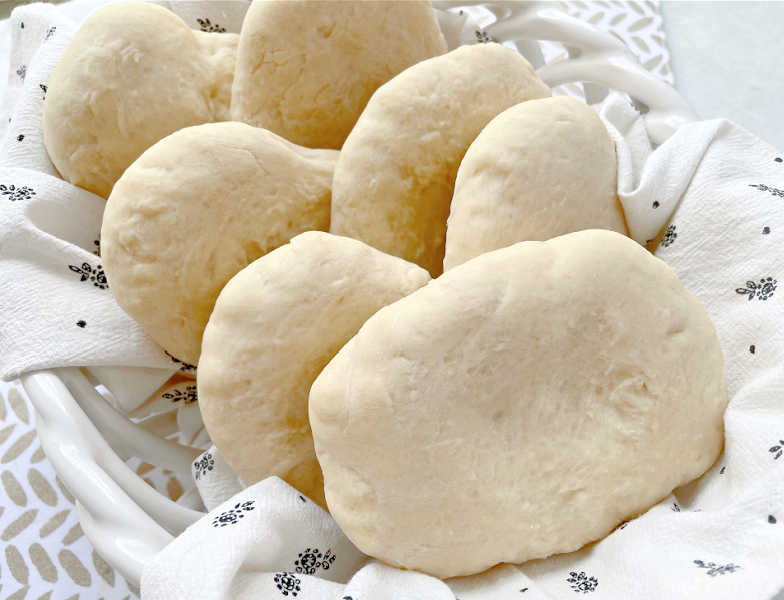 My griddler has made hundreds of pancakes over the years. But the grill side hardly gets any use. I was thinking about making paninis recently. And a Google search brought up a recipe for panini bread. I hadn't baked bread in ages so I decided to try it. I made alterations to the recipe I found and loved the bread. Other than the time it takes to rise and rest, this dough is really easy to work with. Sometimes I like to knead dough by hand, but my stand mixer did all the work in this case. Continue reading for the recipe and ideas for panini fillings. Also, you don't need a Cuisinart griddler or similar type of press to make paninis at home. Here's a guide for how to make paninis without a press.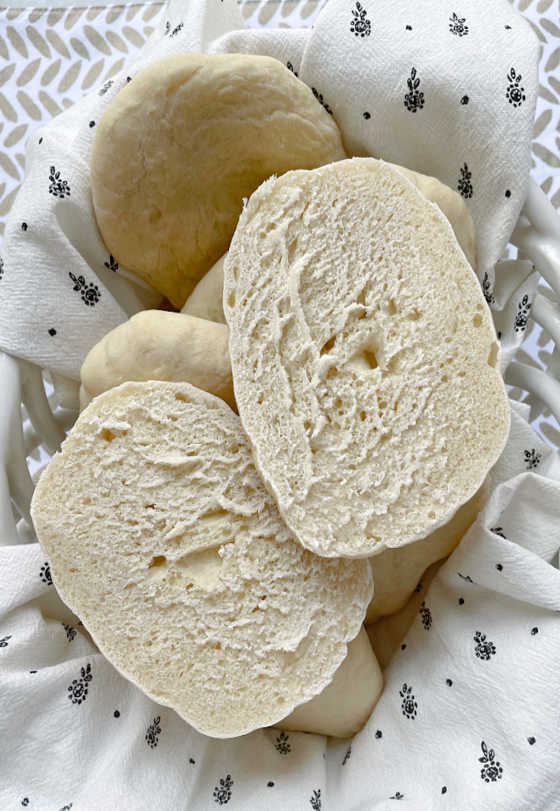 Where is Panini Bread from?
Panini bread is Italian. Which makes sense because making these reminded me of making pizza dough. Foccacia, Ciabatta or an Italian bread loaf are typical store-bought breads used for preparing paninis. But if you have the time, baking these flat breads is a fun family project. These breads are already pretty flat after baking, making them easier to press.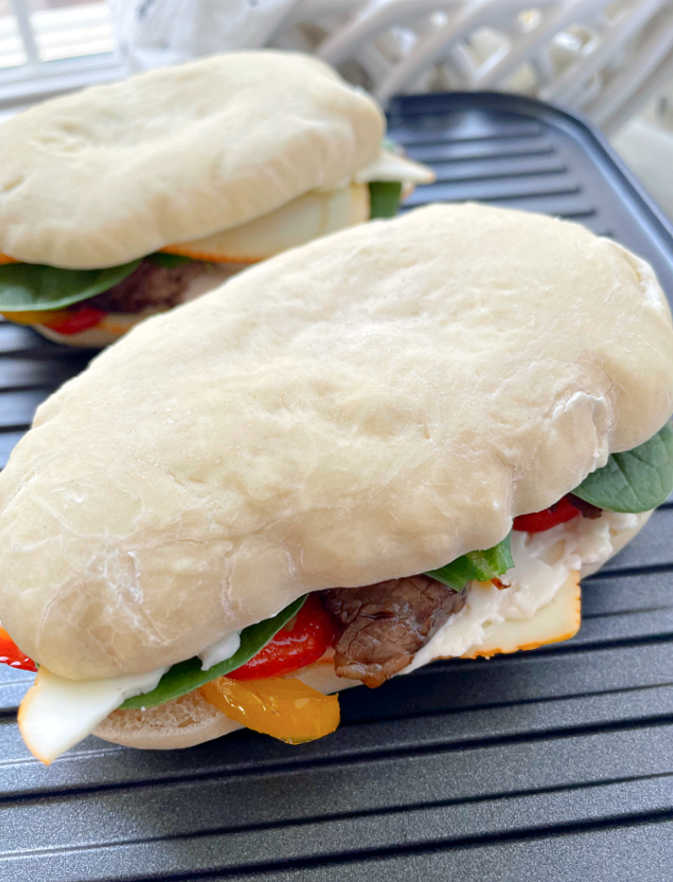 How to Bake Panini Bread
After making the dough and letting it rise, divide the dough into 8 smaller balls. Rest again and then stretch them into flat oval shapes. Allow them to rise again on parchment paper lined sheet pans. They bake quickly in a 400 degree oven. Just 10-12 minutes.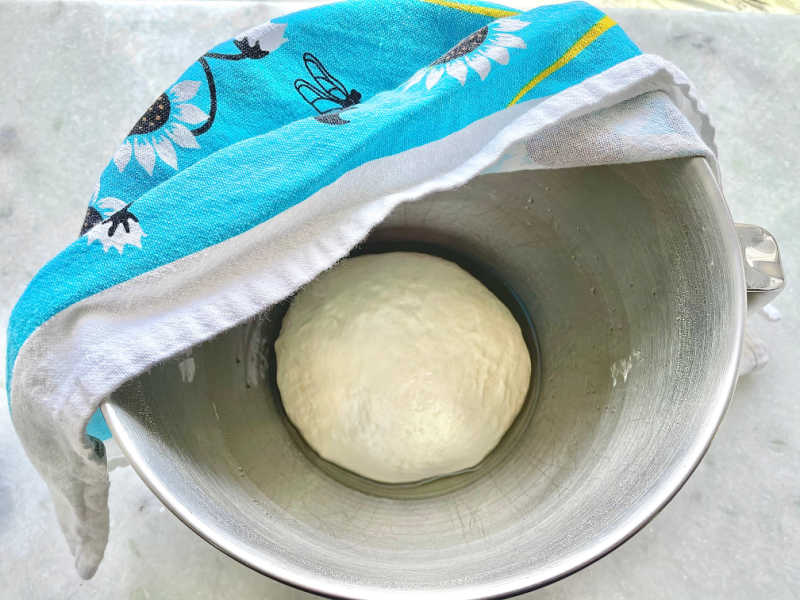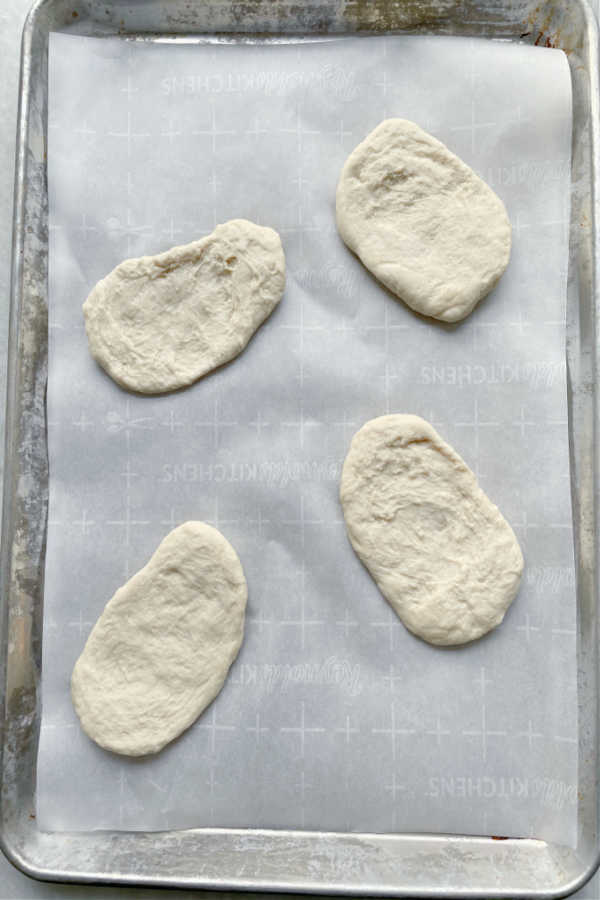 Filling ideas for Panini Bread
Typical Italian-style filling for paninis includes salami, mortadella, tomatoes and lettuce. But your paninis can be filled with your personal favorites. The one pictured is filled with steak, peppers, onions, Muenster cheese, fresh spinach and mayonnaise. Here's some other ideas:
Grilled Chicken, Provolone and Pesto
Fresh Mozzarella, Tomatoes, Basil and Balsamic Glaze
Pepperoni, Mozzarella, Sauteéd Mushrooms and Pizza Sauce
Bacon, Egg, Cheddar Cheese and Avocado
Ham, Swiss Cheese, Pickles and Mustard
Peanut Butter, Banana and Marshmallow Fluff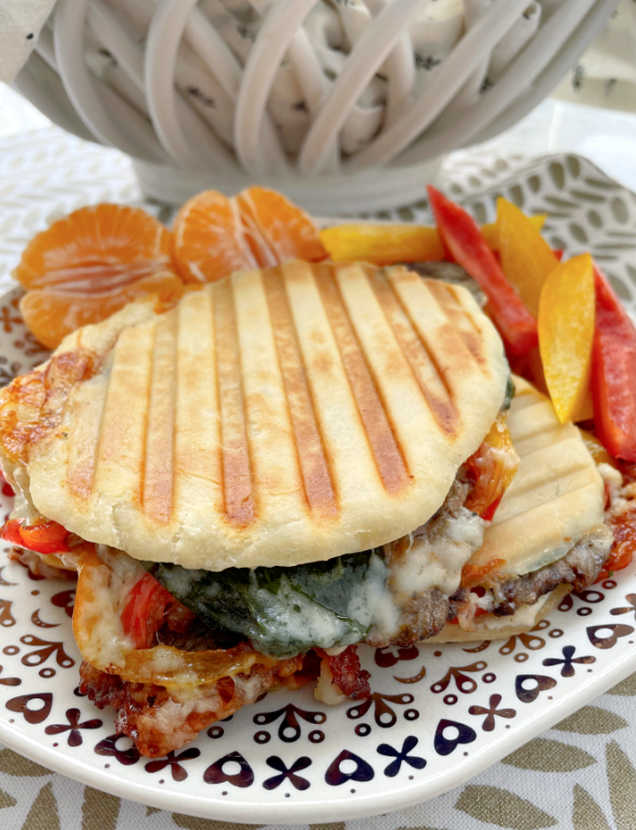 Kitchen Tips
Foodtastic Mom is a participant in the Amazon Services LLC Associates Program, an affiliate advertising program designed to provide a means for sites to earn advertising fees by advertising and linking to Amazon.com. Any highlighted, clickable Amazon link you see is an affiliate link that I may earn advertising fees on.
Thank you so much for being a faithful reader and supporter of Foodtastic Mom. Be sure to PIN and print this recipe!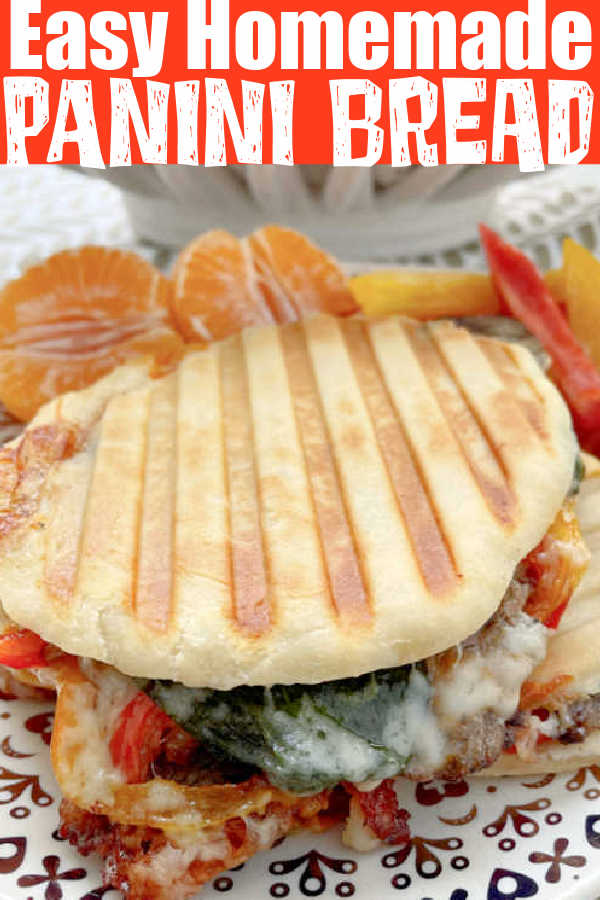 Panini Bread
This homemade panini bread recipe is made in a stand mixer and is easy to make like pizza dough. The bread makes excellent panini sandwiches.
Ingredients
1

cup

lukewarm water (between 100 - 110 degrees F)

1

packet

yeast

3

cups

all-purpose flour

1

tsp

salt

1

tsp

sugar

1 1/2

tbsp

melted butter
Instructions
Dissolve the yeast in the warm water for about 5 minutes.

Meanwhile, whisk together the flour, salt and sugar.

Add the flour mixture to the bowl of a stand mixer fitted with the dough hook.

Turn the mixer on low and pour the water and yeast mixture into the dough. Then, add in the melted butter.

Keep the dough mixing and kneading with the dough hook for about 10 minutes, until a cohesive dough forms.

Stop the mixer. Transfer the dough to the counter and form into a ball.

Oil a clean bowl with olive oil and add the dough ball, turning to coat. Cover the bowl with a clean towel and allow to rise until the dough is doubled in size, about 40 minutes.

Punch down the dough and transfer to a cutting board. Cut the dough into eight equal pieces using a sharp knife.

Form the eight pieces into balls. Cover with a clean towel and allow the balls of dough to rest for 20 minutes.

Line two sheet pans with parchment paper. Stretch each ball of dough into oval-shaped rounds, about 1/2-inch thick. Cover the pans with clean towels and allow to rise for an additional 30 - 60 minutes.

Heat the oven to 400 degrees F, with the racks in the upper and lower third parts of the oven.

Bake the panini breads for 10-12 minutes, rotating the pans halfway through.

Allow the bread to cool before slicing and building your sandwiches.

The breads will keep in an air-tight container or zippered bag for up to 3 days. Or freeze for up to one month.
More Bread Recipes