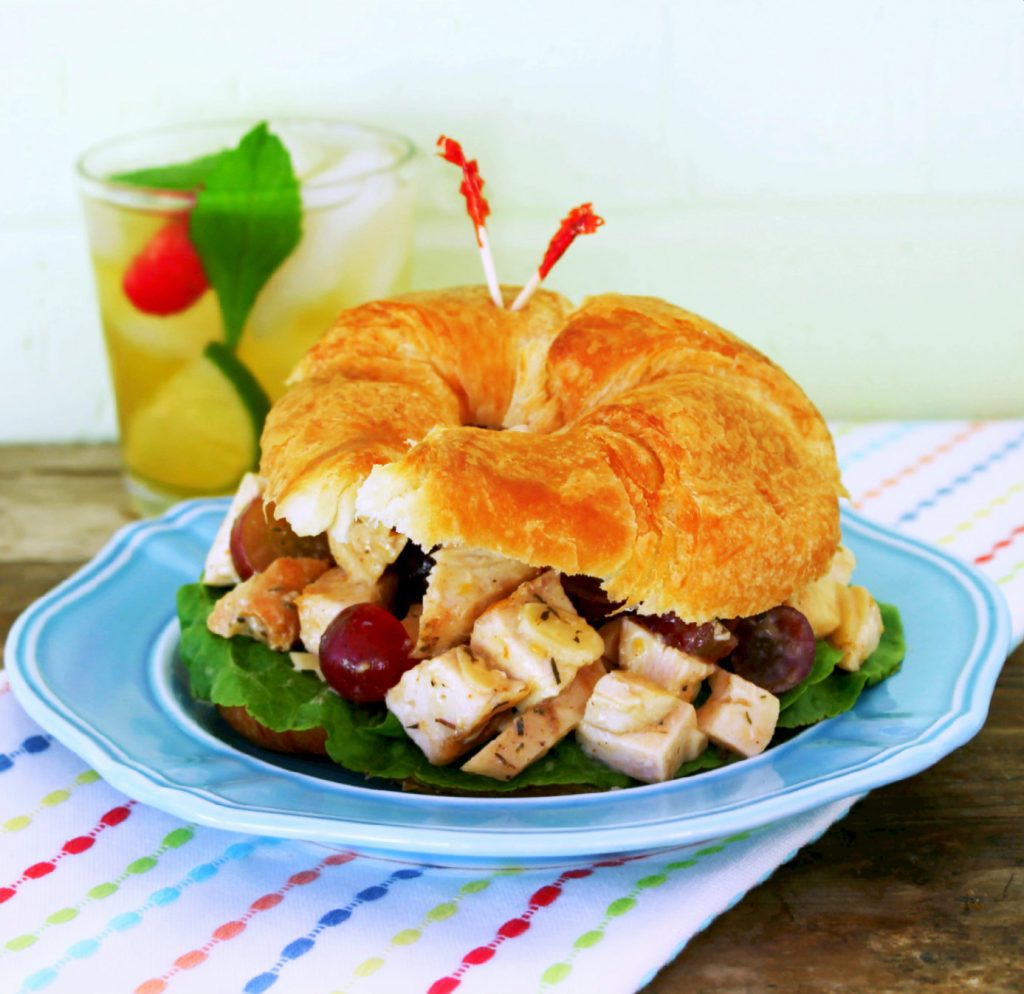 This is my favorite chicken salad recipe. I've made it for years, to consistently rave reviews. It helps if you have a Trader Joe's nearby, as their organic reduced-sugar apricot preserves, reduced fat mayonnaise and dry-toasted sliced almonds really boost the flavor and "healthiness" factor of the recipe. Obviously the better your ingredients, the better your end results, but no matter what brands you choose, this is most certainly better than any store-bought version of chicken salad you could ever get. Actually, if I have to rely on chicken salad from a store, I skip it completely.
The croissants were a treat. Normally, I serve the salad in a tortilla wrap, or with some Wheat Thins or Trader Joe's whole grain pita crackers to dip. This is a staple in our house for picnic season, along with
string cheese

frozen grapes
hummus
baby carrots
these scones or other home-baked treats
I had to snap a picture of this. My kids packed themselves a picnic snack after school yesterday and took it out to our front sidewalk to eat before riding their bikes. I didn't stage it, promise. But I did want to remember it!
What are some of your favorite picnic foods?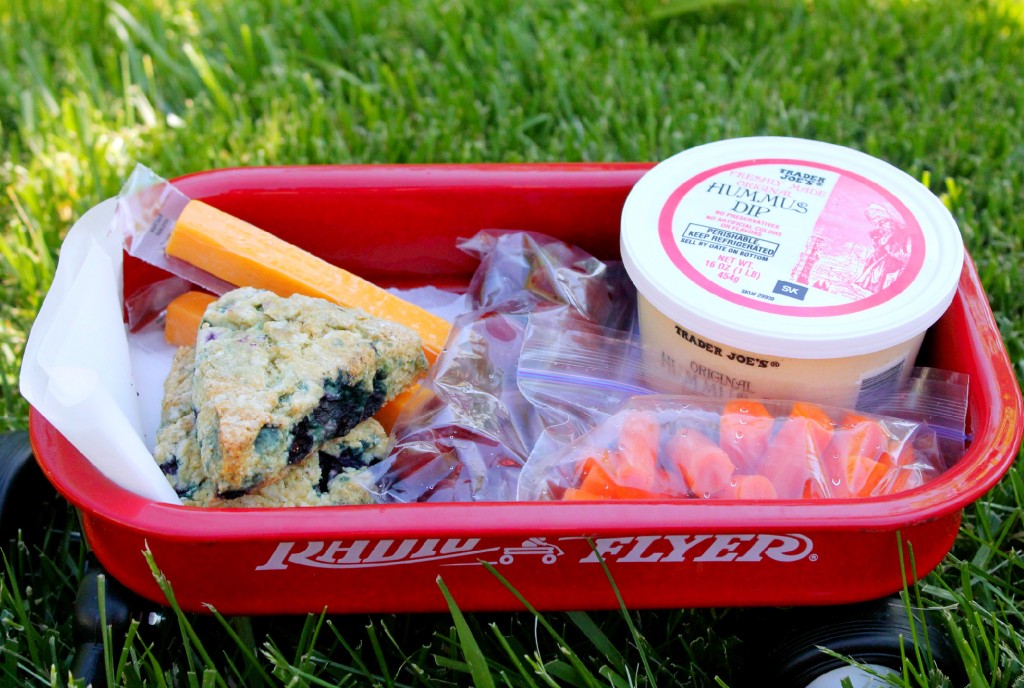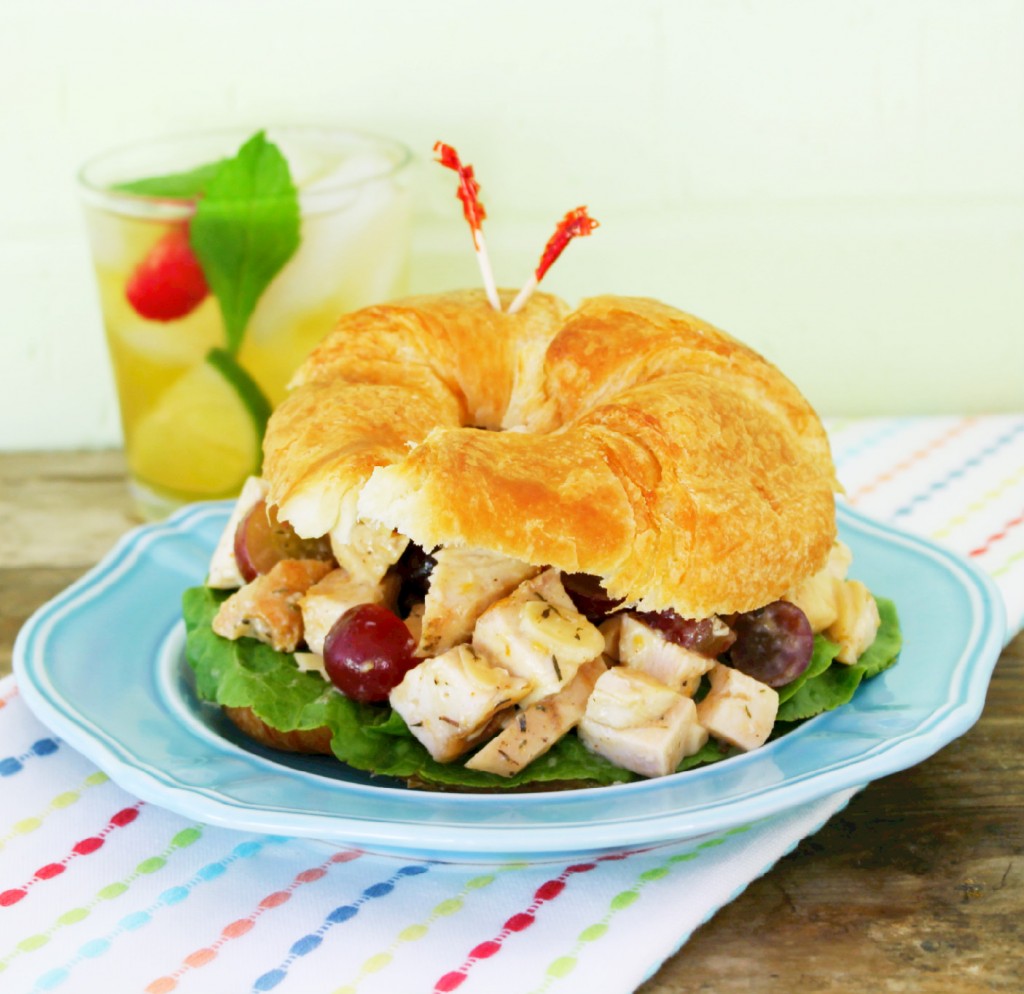 Apricot Chicken Salad
2013-05-15 14:12:37
Ingredients
1/3 c. mayonnaise
1/4 c. apricot (or peach) preserves
1 T. lemon juice
1/4 t. cayenne pepper
3 c. boneless, skinless chicken breast, cooked and shredded or cubed
1/2 c. red grapes, sliced
1/2 c. sliced or slivered almonds, toasted
2 T. fresh tarragon, chopped (or 2 t. dried)
salt to taste
Instructions
Whisk together the mayonnaise, preserves, lemon juice, and cayenne in small bowl until combined.
Toss the chicken, grapes, almonds and tarragon together in a large bowl.
Add the mayonnaise mixture and toss until coated.
Season with salt to taste.
Serve immediately or cover and refrigerate for up to 2 days.
Notes
I use Trader Joe's brand organic reduced-sugar apricot preserves, reduced fat mayonnaise and dry-toasted, sliced almonds.
Adapted from Cook's Country
Foodtastic Mom https://www.foodtasticmom.com/