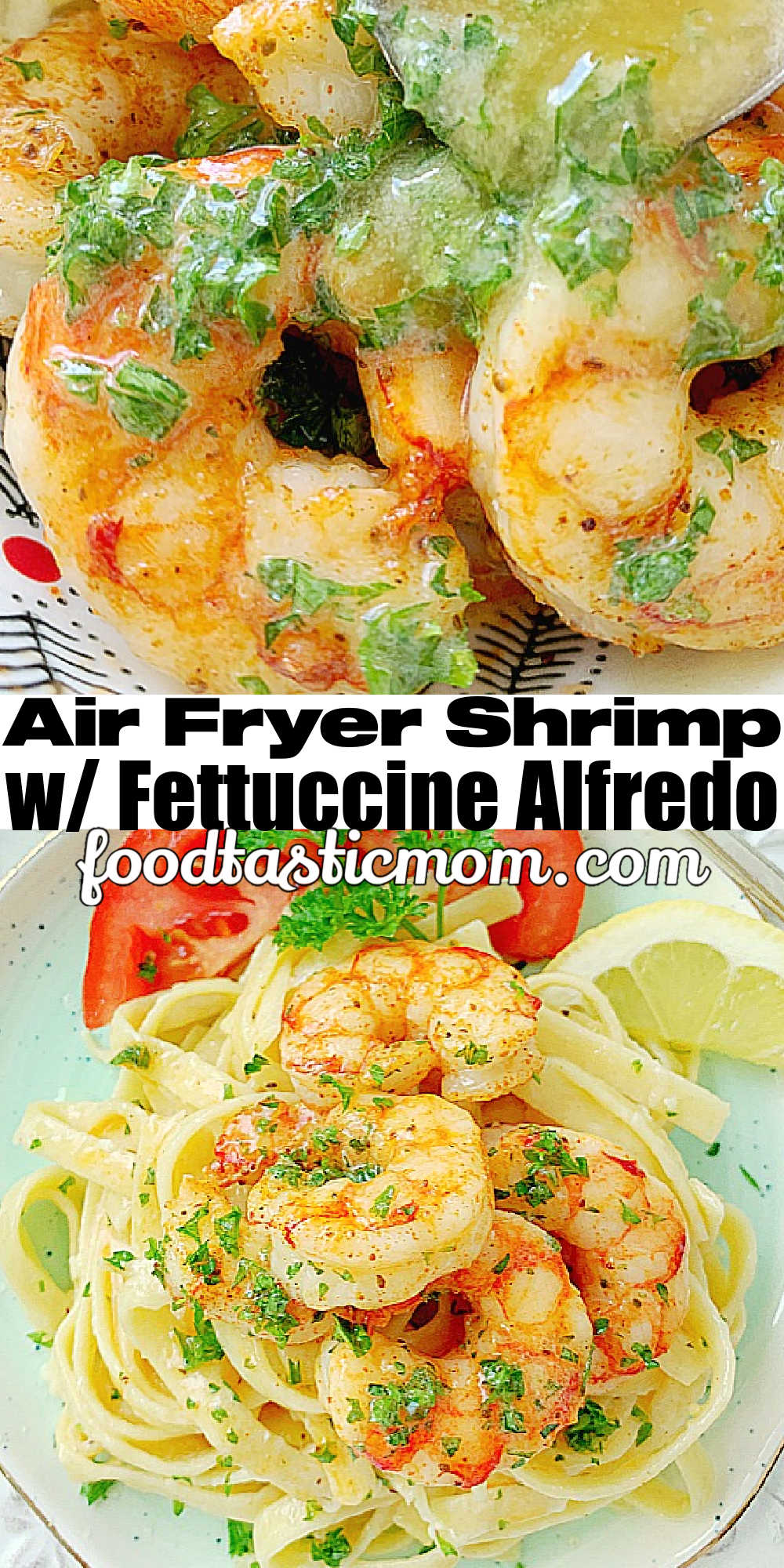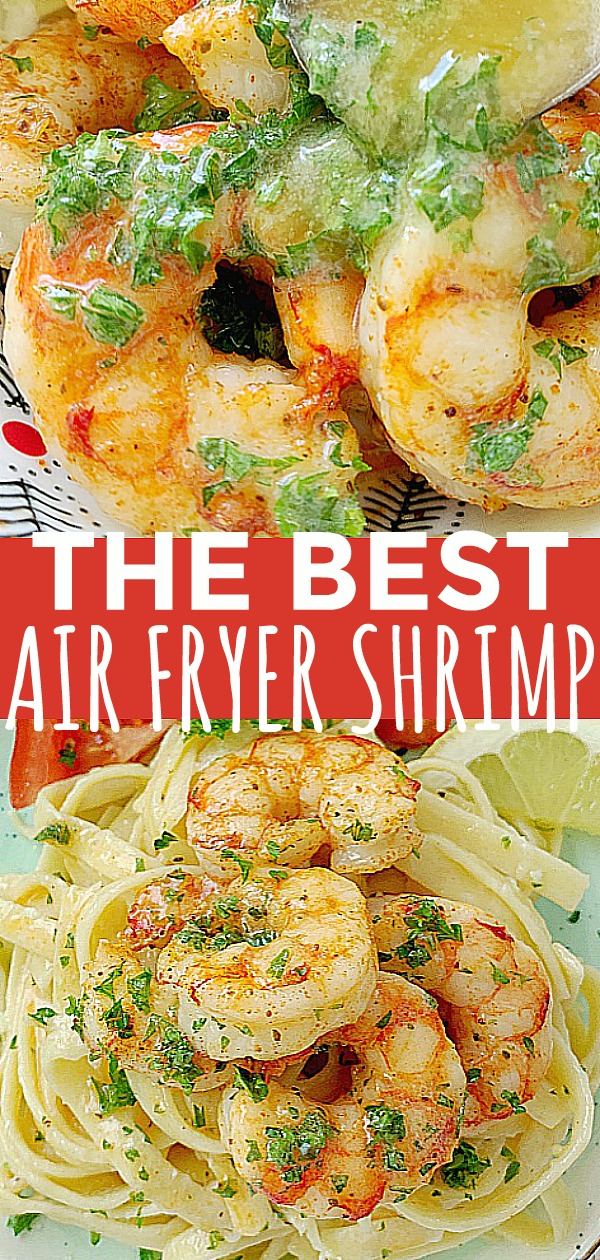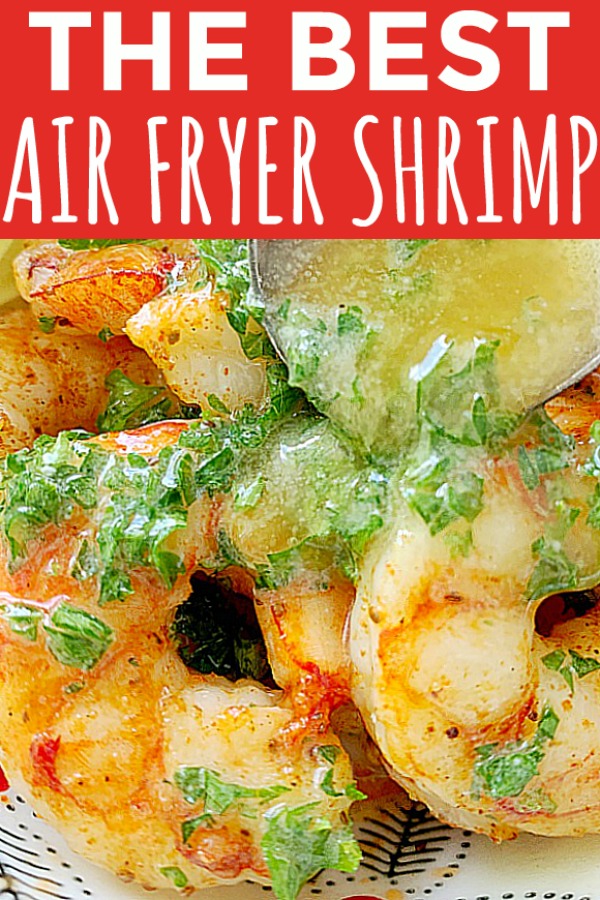 Take the guess work out of cooking shrimp with your air fryer and this amazingly simple and scrumptious recipe for Air Fryer Shrimp.
I don't fix seafood often at home because it's best if I leave that to the professionals. If I'm out I order fish. Especially if I'm on vacation on the coast. Shrimp was definitely not on my menu plan for many years. I notoriously over-cooked it. And I should know better! But my daughter loves shrimp. And now I am learning to love it too because of my air fryer. It totally takes the guess work out of knowing when the shrimp is done. I don't know how the air fryer does it but these shrimp and my shrimp tacos cook up sizzling, juicy, tender and so tasty every time!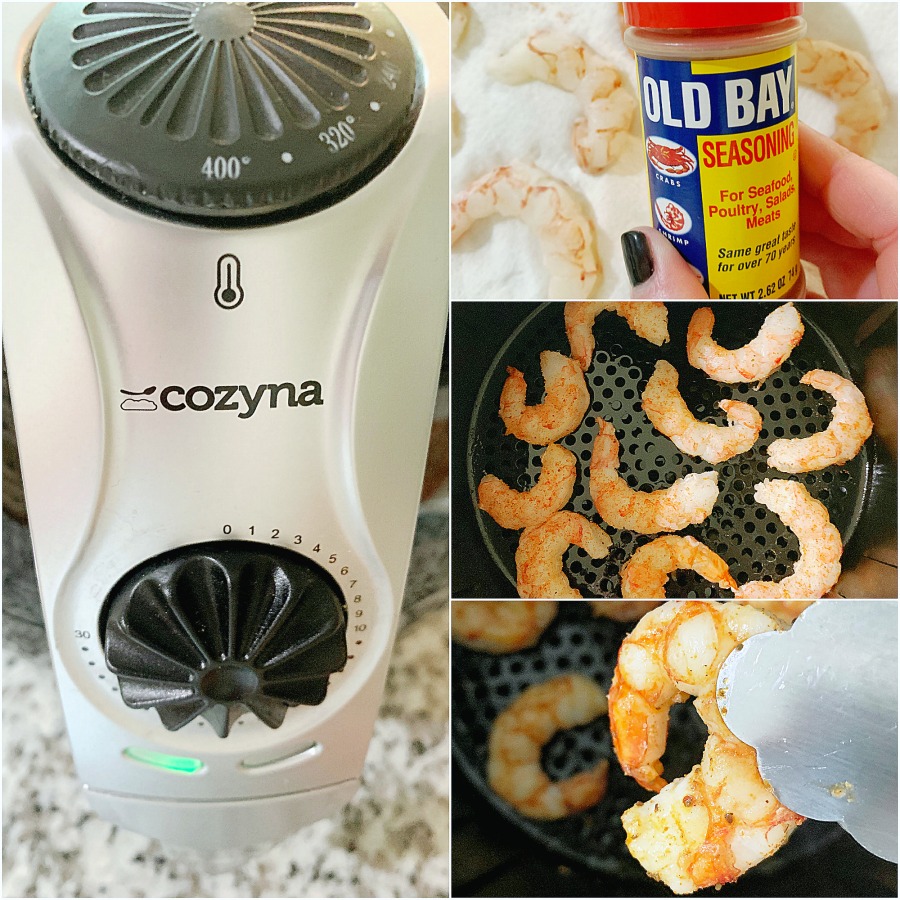 How to air fry shrimp:
Start with raw, peeled, deveined, extra large or jumbo and thawed (NOT FROZEN) shrimp. Thaw them according to package directions – usually I just rinse them under cold water because I don't plan ahead very well. Dry the shrimp on paper towels. Be sure to preheat your air fryer and lightly oil it with vegetable oil, not cooking spray. Season the shrimp with Old Bay (or your favorite dry rub). Not a lot is needed. The flavor really comes in at the end with the buttery drizzle! Scroll down for the full recipe for temperature and timing.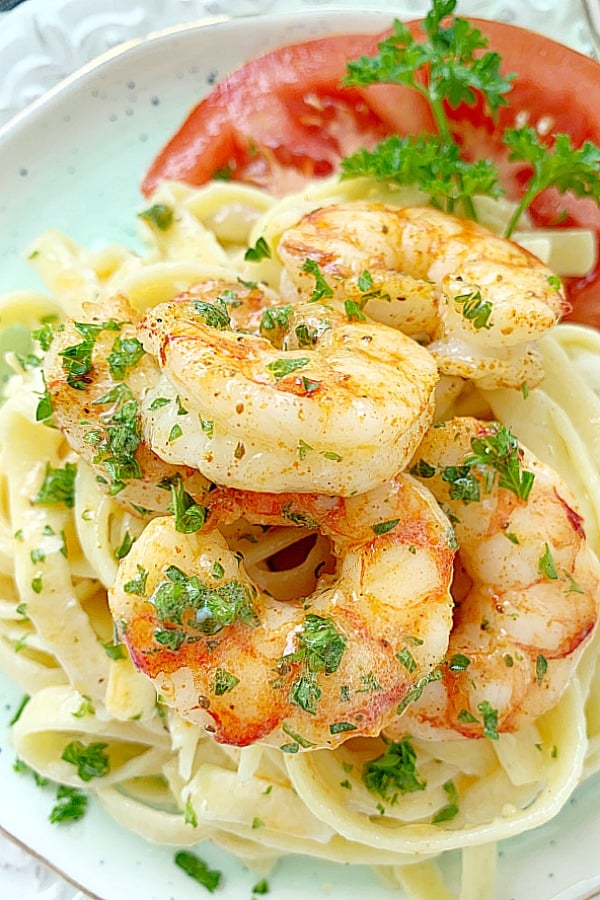 What to serve with air fryer shrimp:
I'm probably biased because this happens to be one of my daughter's favorite meals, but I think perfectly cooked and buttery shrimp belong on top of a pile of Fettuccine Alfredo. This meal is so decadent so be sure to practice portion control and serve plenty of vegetables on the side! Watch how easy it is to make this Fettuccini Alfredo:
More air fryer recipes:
Kitchen gadgets have to be really, really great to get my attention. The air fryer slowly made its way into my heart because my kids loved using it for after school snacks. That took me out of the equation, making me a happy Mom! So here's my entire collection of air fryer recipes thus far (with more to come):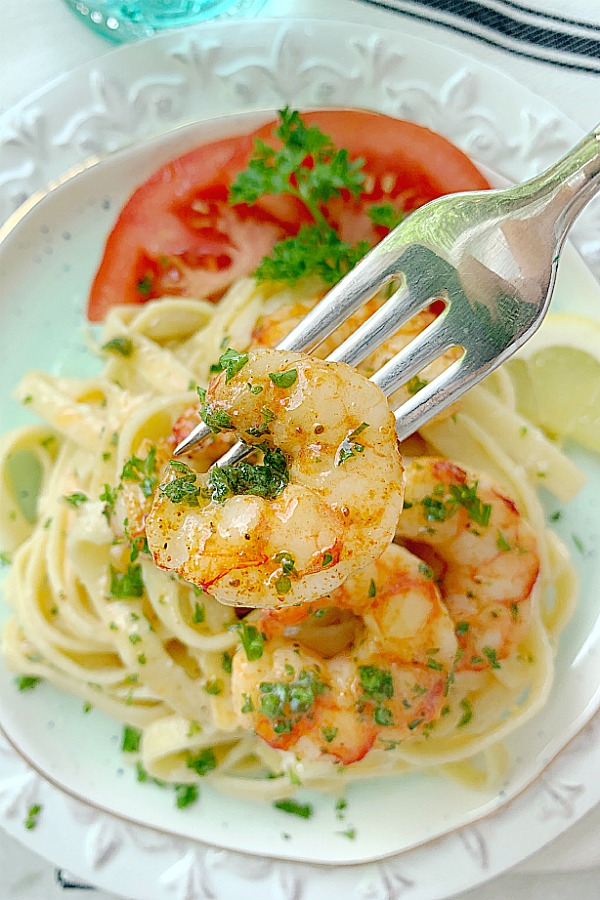 Kitchen Tips:
This is the specific brand of shrimp I used for this recipe.
I use this air fryer at the moment for testing my recipes.
Purchased cooking spray (like Pam) will damage the non-stick coating of your air fryer over time. Use a mister or a silicone brush to oil your air fryer basket with vegetable oil instead.
Always preheat your air fryer to make sure the times suggested are accurate.
Here's a great guide for how many shrimp to plan on per person depending on occasion.
Foodtastic Mom is a participant in the Amazon Services LLC Associates Program, an affiliate advertising program designed to provide a means for sites to earn advertising fees by advertising and linking to Amazon.com. Any highlighted, clickable Amazon link you see is an affiliate link that I may earn advertising fees on.
Thank you so much for being a faithful reader and supporter of Foodtastic Mom. Be sure to PIN and print this recipe!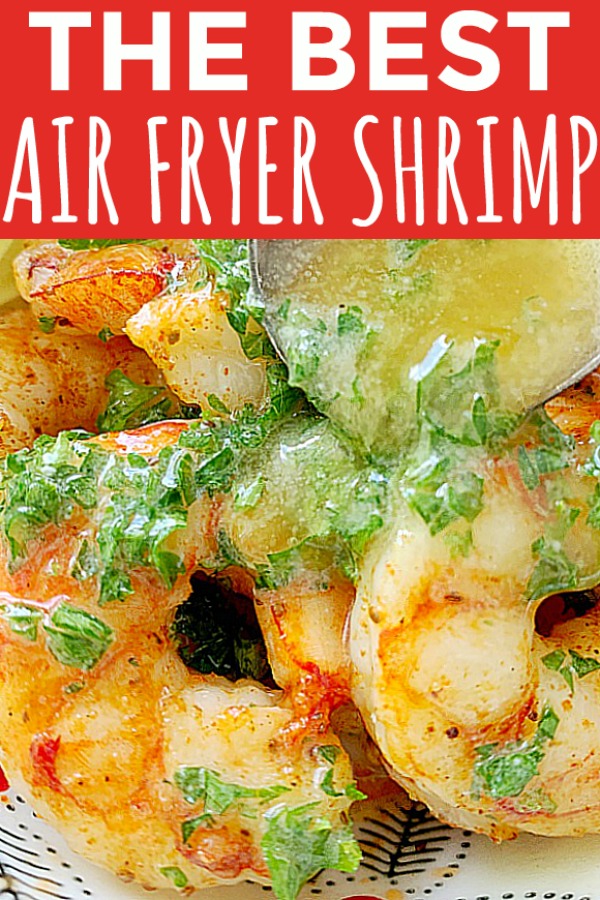 Air Fryer Shrimp
Take the guess work out of cooking shrimp with your air fryer and this amazingly simple and scrumptious recipe for Air Fryer Shrimp.
Ingredients
1

lb

frozen shrimp

thawed

1

tsp

Old Bay seasoning

4

tbsp

salted butter

melted

1

tbsp

fresh parsley

finely chopped

1

clove

garlic

minced

1

tsp

fresh lemon juice

1/4

tsp

Old Bay seasoning
Instructions
Be sure to purchase extra large or jumbo shrimp. Peeled, deveined and raw - not cooked. Thaw the shrimp according to package directions. Do not attempt to air fry them from frozen.

Lightly coat the air fryer basket with vegetable oil. Preheat the air fryer to 400 degrees F.

Dry the thawed shrimp with paper towels. Sprinkle both sides evenly with the Old Bay seasoning.

Place the shrimp in a single layer in the air fryer basket (you may need to cook them in two batches - depending on the size of your air fryer).

Cook for 3 - 4 minutes. Use tongs to flip over the shrimp. Cook for an additional 3 minutes.

While the shrimp is cooking, melt the butter and whisk in the parsley, garlic, lemon juice and Old Bay. Drizzle the butter mixture over the cooked shrimp before serving.
Nutrition
Even more must-make air fryer recipes: