Mix up a batch of Whole Grain Waffle Mix to give your waffles a healthy, high-fiber boost.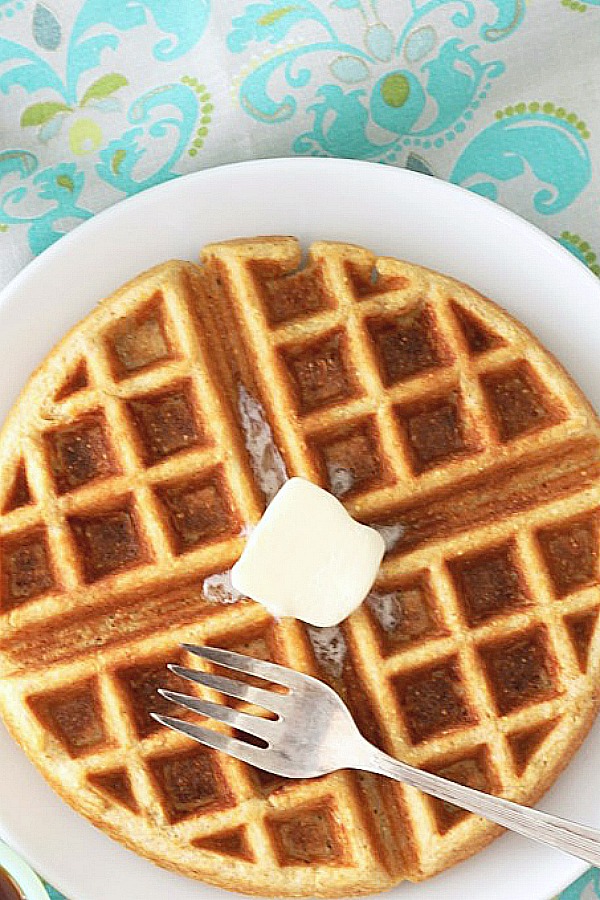 Every time I hear the word waffles, I hear it in Donkey's voice. I can't help it. And it makes me smile every single time.
You would think I'd have been making my own waffles for years now, but no, the very first time was this morning… and it happens to be a snow day here in Cincinnati. It's only our second one for the school year, so I'm pretty happy about it. Though I'm hopeful everyone will be back at school tomorrow. We are coming off a 4-day weekend already…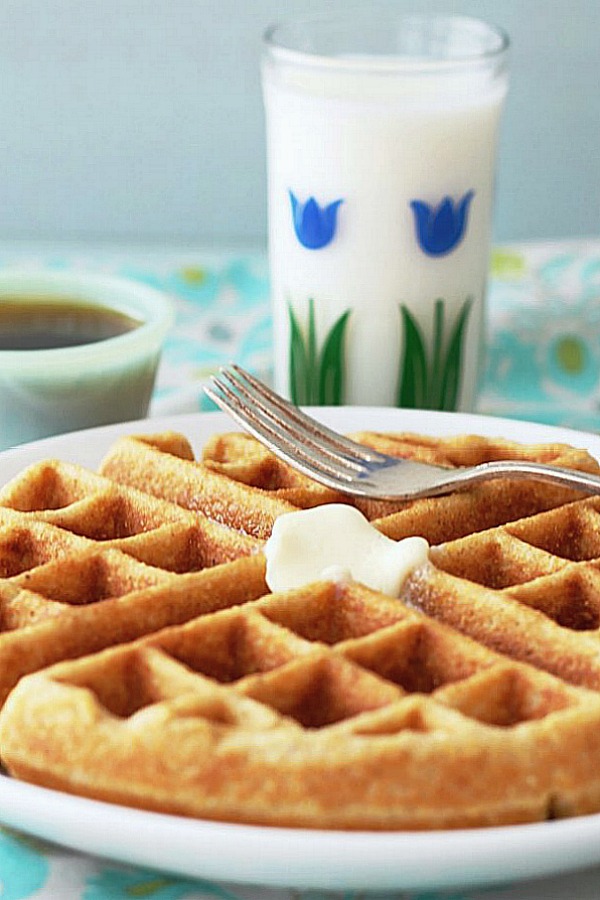 This whole grain waffle mix is definitely a healthier option than a typical Belgian waffle. They are stick-to-your-ribs food. I found the recipe at Epicurious and was intrigued by the mix of coarse corn meal, whole wheat and spelt flour, plus whole oats. All ingredients found easily at my Kroger and it makes enough mix for at least three mornings… maybe four.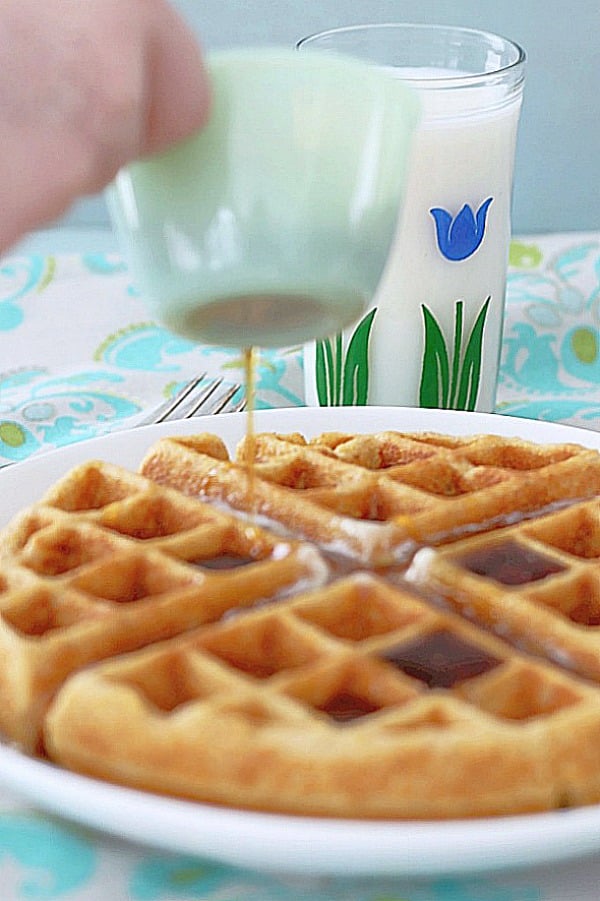 They are dense and tasty. And the true testimony that they aren't "weird" is that our kids gobbled them up. So, super whole grain and kid friendly, I'll take it. Waffffles!
Thank you so much for being a faithful reader and supporter of Foodtastic Mom. Be sure to PIN and print this recipe!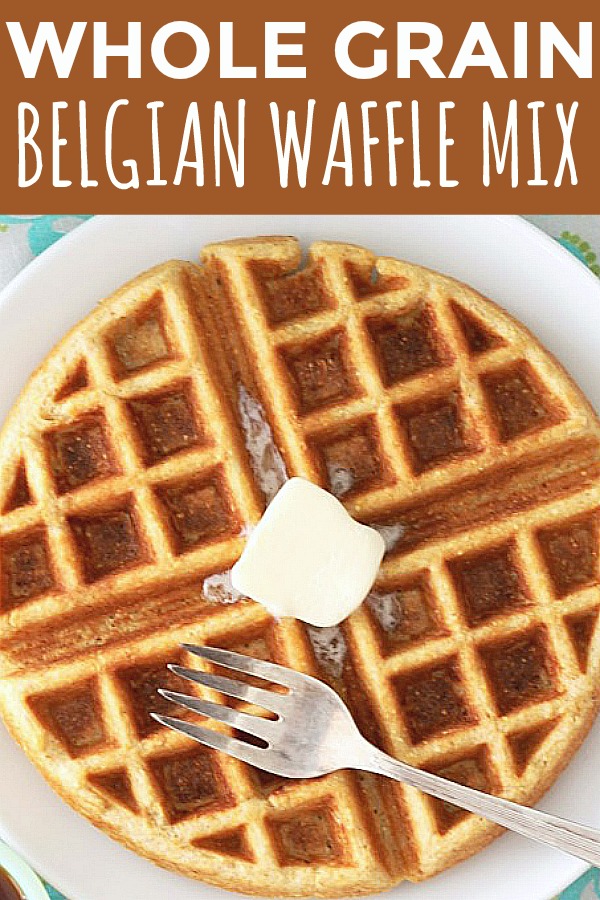 Whole Grain Waffle Mix
Mix up a batch of Whole Grain Waffle Mix to give your waffles a healthy, high-fiber boost.
Ingredients
4

cups

course, whole grain cornmeal

2

cups

whole wheat flour

1 3/4

cups

spelt flour

1

cup

old-fashioned (rolled) oats

3/4

cup

granulated sugar

1/4

cup

baking powder

1

tbsp

salt

1

tsp

cinnamon
Instructions
In a very large bowl, whisk together all the ingredients until very well combined. Store in a cool, dark pantry, in an air-tight container until ready to use.
To Make Four Belgium Waffles
5 tbsp unsalted butter, melted and cooled (or substitute 5 tbsp vegetable oil)

1 cup + 2 tbsp milk (or substitute with almond, soy or coconut milk)

Whisk together the above ingredients. Add them to a clean bowl with...

2 1/4 cups + 2 tbsp of the dry, whole grain waffle mix

Mix the batter with a wooden spoon or spatula until no streaks of flour remain.

Allow the waffle batter to rest for 10 minutes while waffle iron preheats.

Cook four waffles, according to your waffle iron's manufacturers instructions.

Serve waffles immediately with butter and pure maple syrup.
Nutrition
Pancakes and Waffles: