The Best Waffles are light and fluffy on the inside yet perfectly crisp on the outside. One beaten egg white is the secret ingredient.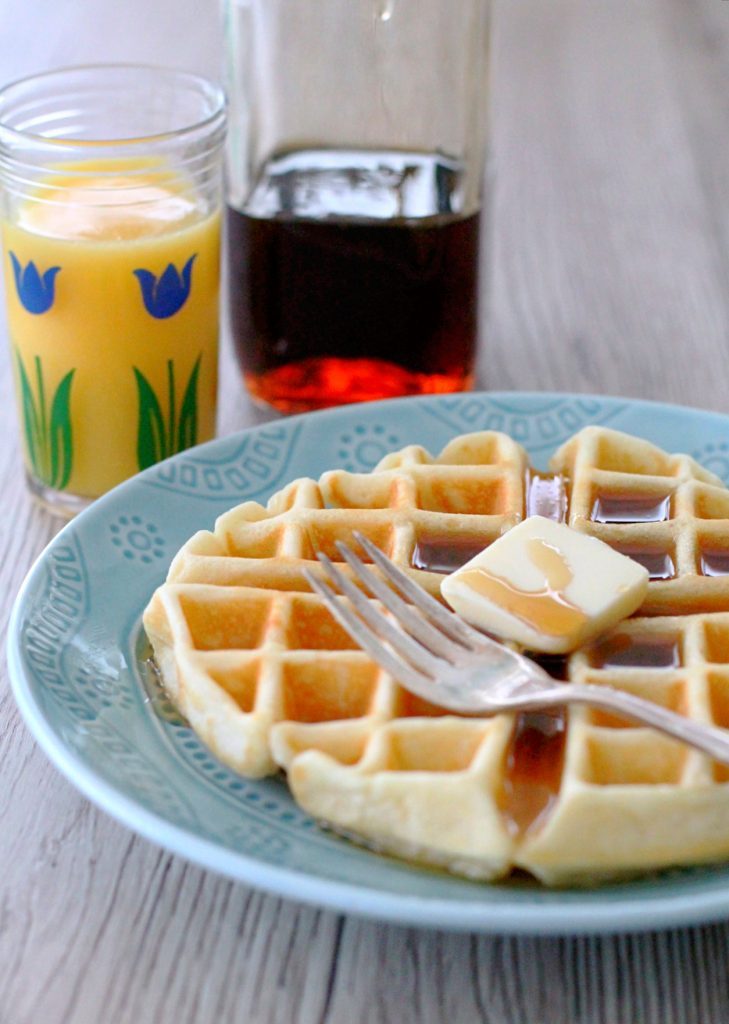 Why are these the best waffles? Because they are light and fluffy on the inside yet crisp on the outside. And the steam floating up from the waffle iron as they are cooking smells like vanilla angel clouds… how's that for an enticing description? The secret to waffle perfection is one beaten egg white. I found the original recipe HERE and have made it three times in the past two weeks, so I knew I needed to share it with you.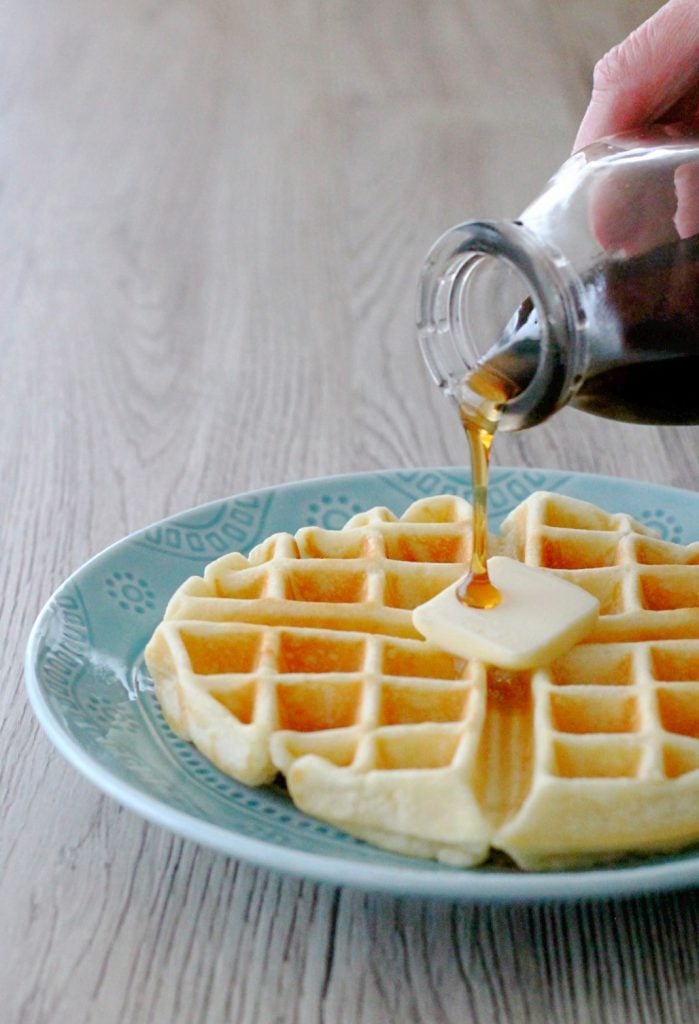 I beat my one little egg white with a tablespoon of sugar into a lovely, cloud-like mixture thanks to my new OXO Illuminating Digital Hand Mixer. Another brand of hand mixer I used to own had broken a long time ago (the beater somehow came apart) and I'd never gotten around to replacing it. I have been relying instead on my sturdy, 5-quart capacity stand mixer, but that's way too big a bowl for one little egg white and so the first time I made this waffle recipe I actually beat the white by hand. Do you know how long it takes and how sore an arm and hand can get trying to achieve stiff peaks without the help of an electric mixer? I definitely have a new appreciation for those Little House on the Prairie characters in the books my daughter loves so much! I'll stick with my slick OXO appliances and the modern miracle of electricity thanks.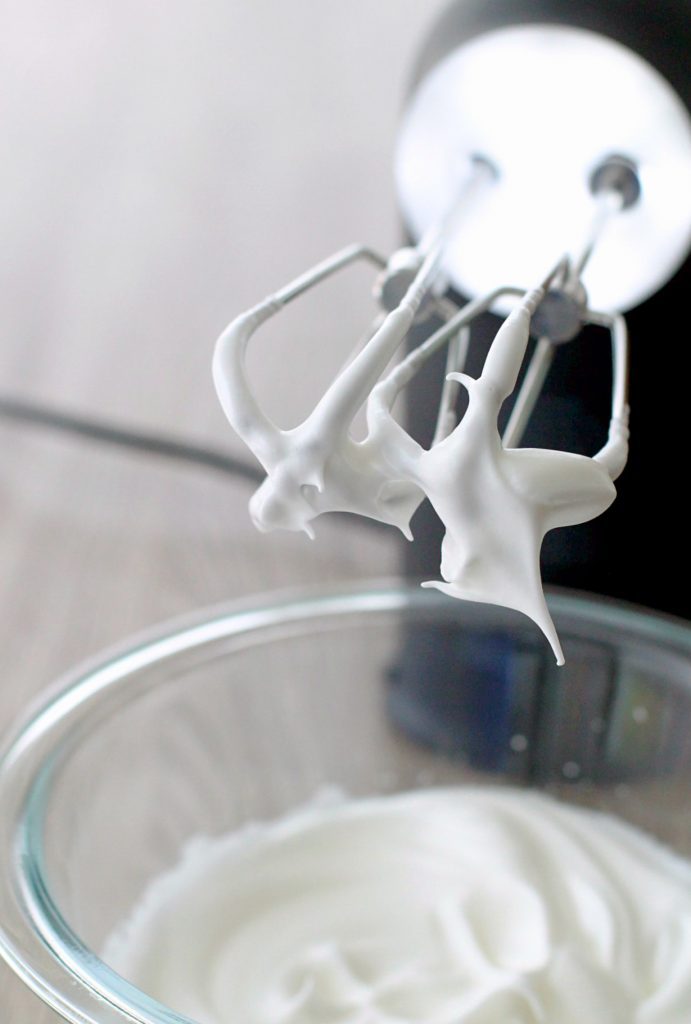 And speaking of modern miracles, I couldn't figure out the reason for the illumination feature on this mixer until I used it but it's pretty cool. For picture purposes I put my new mixer in front of my big picture windows, but my kitchen area is far away from the windows and actually gets pretty dark. The light on the mixer highlights what is going on in the bowl, so when you are working on something where texture is important, like getting stiff peaks in egg whites or heavy cream, it's really handy.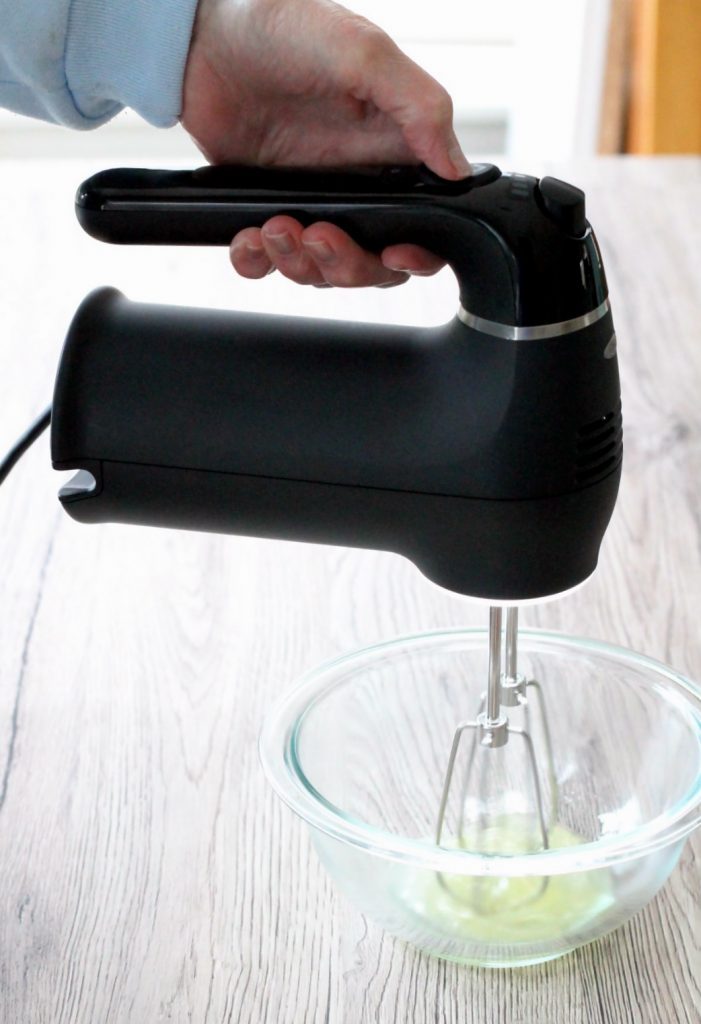 But back to these waffles. Everyone I've made them for just raves about them. My husband, our kids and my parents (visiting for the day – that's my mom as my hand model). You've really got to try them yourself. One recipe makes four waffles (my waffle maker takes about 3/4 cup of batter per waffle) and the recipe is easily doubled if you need more. These waffles are perfect for an every day breakfast or for holiday entertaining. Enjoy!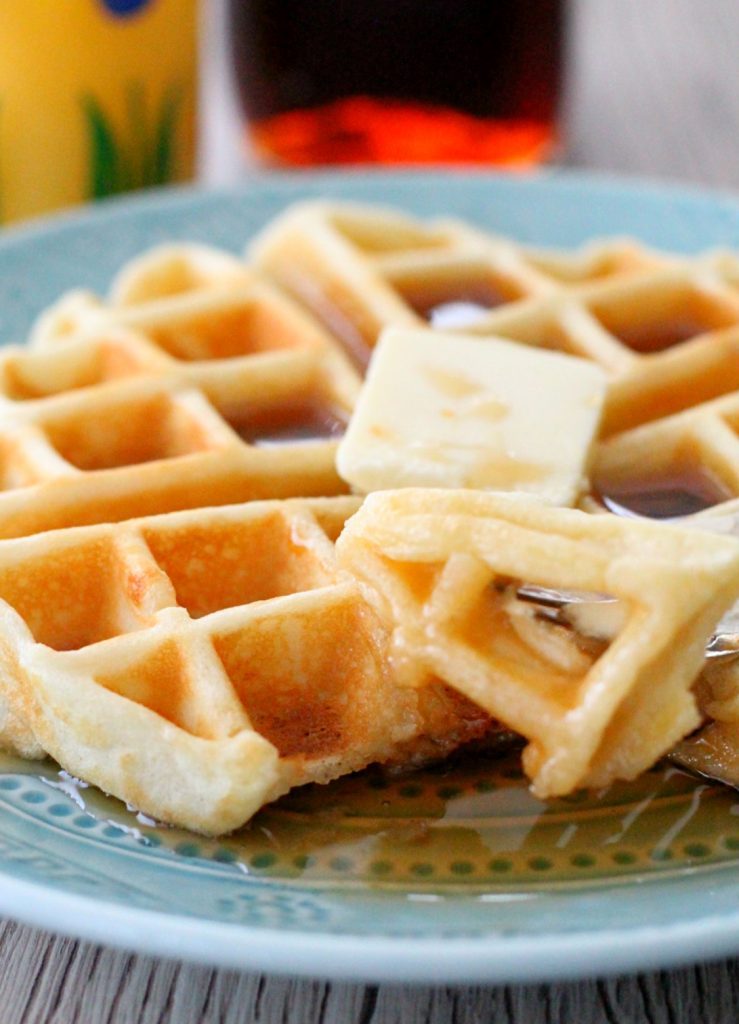 The Best Waffles
Ingredients
3/4

cup

all-purpose flour

1/4

cup

cornstarch

1/2

tsp

salt

1/2

tsp

baking powder

1/4

tsp

baking soda

3/4

cup

buttermilk

not low fat

1/4

cup

milk

6

tbsp

vegetable oil

1/2

tsp

vanilla extract

1

large

egg

separated

1

tbsp

sugar
Instructions
In a large bowl, whisk together the flour, cornstarch, salt, baking powder and baking soda. In a separate bowl, whisk together the buttermilk, milk, vegetable oil, egg yolk and vanilla.

In a small bowl using a hand mixer beat the egg white and sugar until stiff peaks form.

Add the buttermilk mixture to the flour mixture and stir until a smooth batter forms. Add the beaten egg white with sugar to the batter and gently fold in with a spatula until well combined.

Heat a waffle iron and make the waffles according to manufacturers instructions. Served immediately with butter and syrup.
More Pancakes and Waffles: