Slow Cooker Double Pumpkin Chili relies on both canned pumpkin puree and pumpkin ale for a beef chili that is perfect for Fall!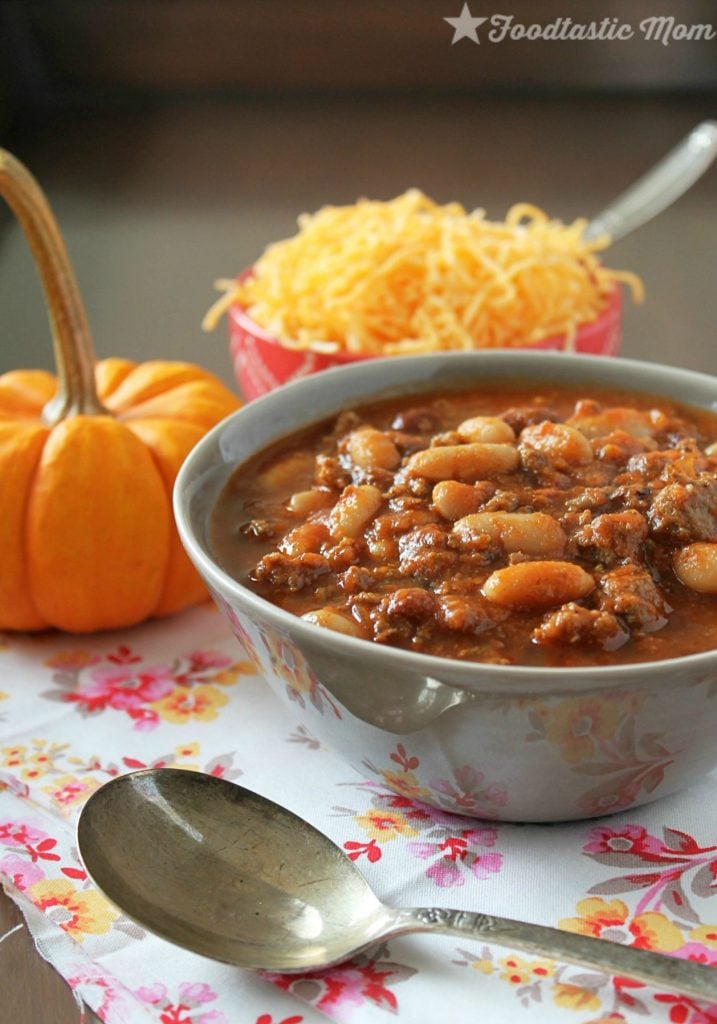 Halloween around here was pretty cold and dismal. Luckily, the constant drizzle we'd had throughout the day let up for the actual Trick-or-Treating and our kids had a lot of fun and came home with a lot of candy. I usually make some sort of slow cooker soup for the occasion and these steaming hot bowls of chili were especially welcome after our frigid neighborhood walk.
I decided to make my pumpkin chili for the second time. I posted it on the blog back in September, but I hated the pictures that went with it. My lighting was about as cold and dismal as our Halloween back when I snapped those pictures and they didn't adequately show off what is really the best chili I currently make.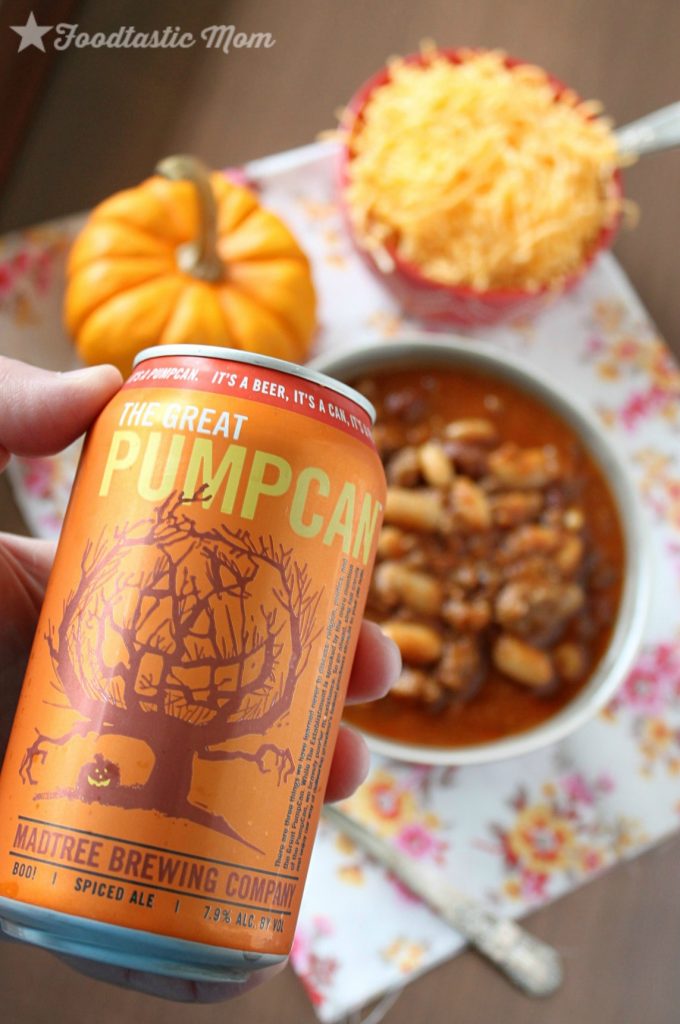 The first time I made it, I added a wheat beer I had on hand to the chili, in addition to the whole can of pumpkin it contains. But if one dose of pumpkin makes things good, two makes things even better. Seeking out a pumpkin ale, in this case my favorite from our local craft brewery Madtree, was totally worth it. Therefore, double pumpkin chili and a legit reason to re-post this recipe to get it the views it truly deserves!
Everyone loved this chili, especially my kids! They were actually excited that it made a ton and they had plenty to eat the next day for lunch. That's a serious endorsement right there.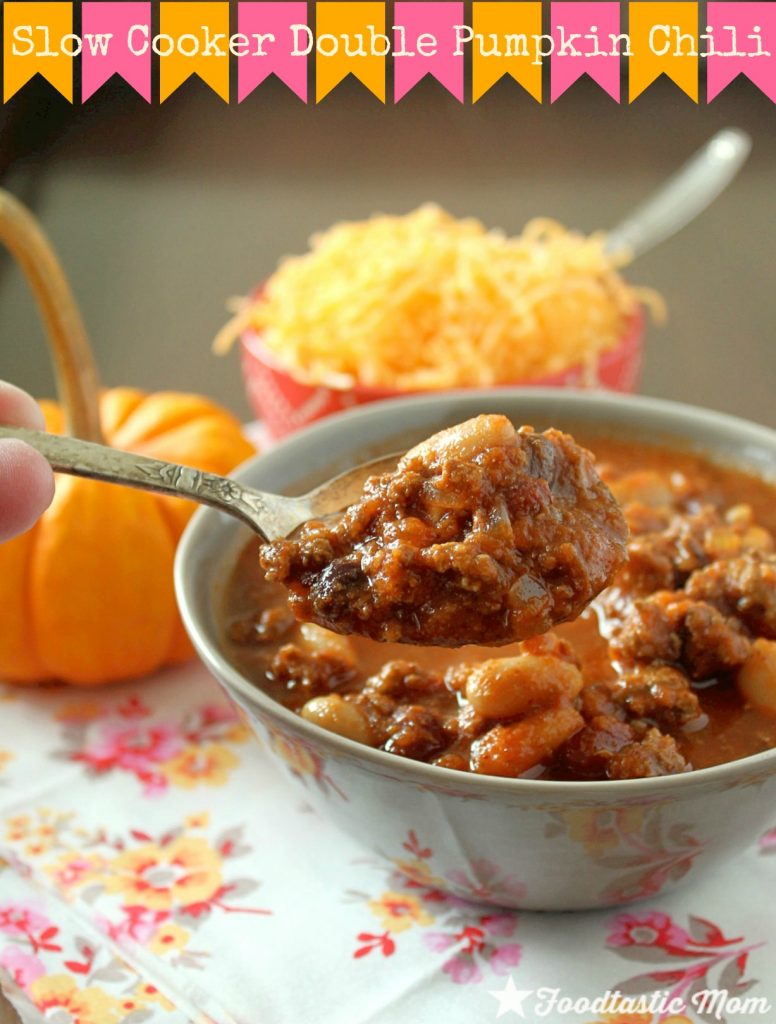 Slow Cooker Double Pumpkin Chili
Ingredients
2

lbs

ground sirloin

1

28 oz

can crushed tomatoes

1

28 oz

can water

rinse out the tomato can

1

15 oz

can pumpkin puree

1

bottle

Pumpkin Ale (or a dark brown beer)

2

tbsp

light brown sugar

1

tbsp

chili powder

2

tsp

salt

2

tsp

smoked paprika

1

tsp

coriander

1

tsp

cumin

1/2

tsp

ground chipotle chili powder

2

bay leaves

1

cinnamon stick

2

15 oz cans

three bean mixture

drained and rinsed

2

15 oz cans

white cannellini beans

drained and rinsed

1

red onion

finely diced
Instructions
Brown the beef, drain and set aside.

Set your slow cooker to low and stir in the crushed tomatoes, water, pumpkin and pumpkin ale. Whisk in all the spices, bay leaves and cinnamon stick.

Stir in the cooked beef, beans and chopped red onion.

Cook on low for 6 – 8 hours.

Remove bay leaves and cinnamon stick before serving.

Top with shredded cheddar cheese if desired.