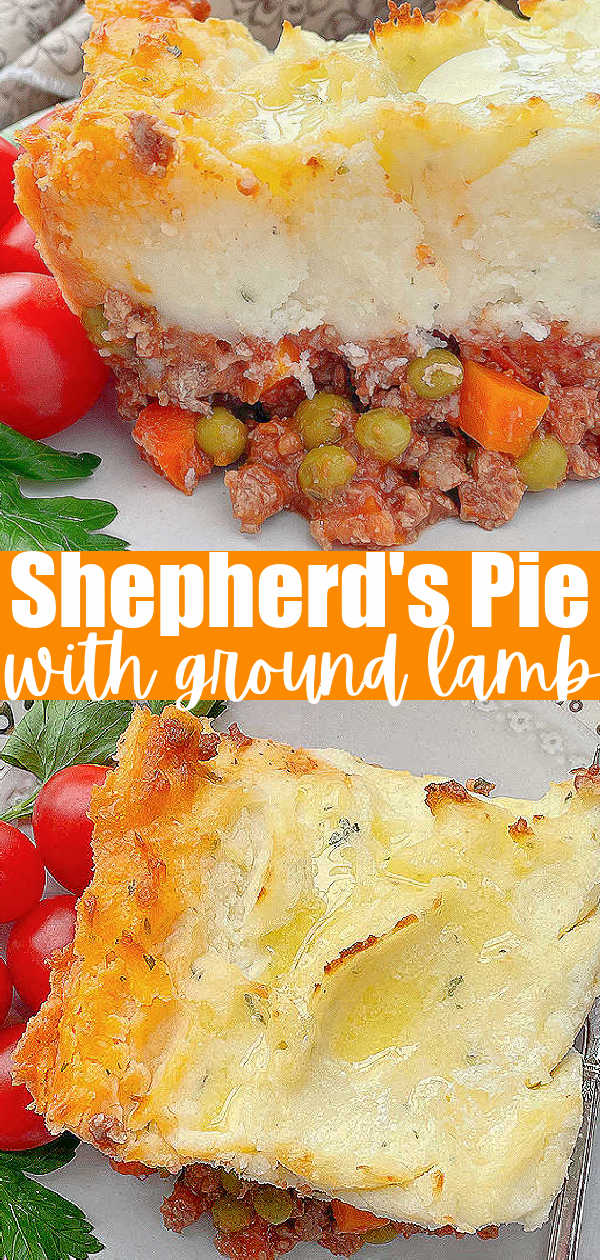 Shepherd's Pie is one of my favorite meals to make during the cold winter months. This recipe has an easy ground lamb filling topped with buttery Parmesan mashed potatoes.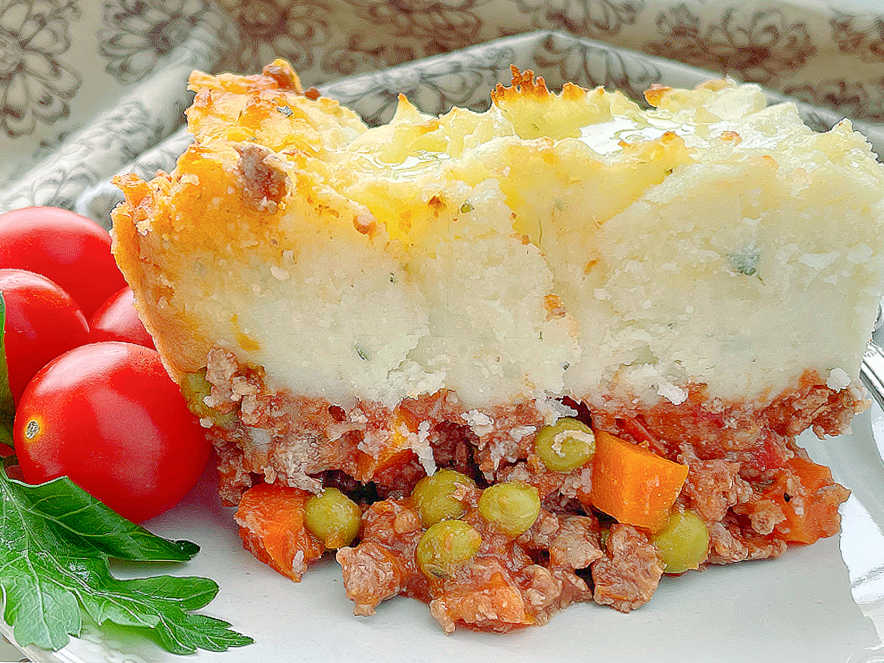 I already have a couple of Shepherd's Pie recipes published. One with pumpkin which is completely non-traditional. And a Skillet Shepherd's Pie, which I've always wanted to revisit. That second recipe is tasty for sure, but not quite up to my current culinary standards. I'd never made one with ground lamb, which seems more easy to find at my grocery these days. I used some help from Gordon Ramsey's recipe. But I made things easier by using dried herbs. And the wine. I know red is supposed to go with red meat. But to me, red wine really overpowers flavor when cooking. And I wanted the lamb, vegetables and all the seasonings in the filling to really shine through. So, I use white wine in my recipe. To me it makes way more sense. This hearty casserole is absolutely delicious!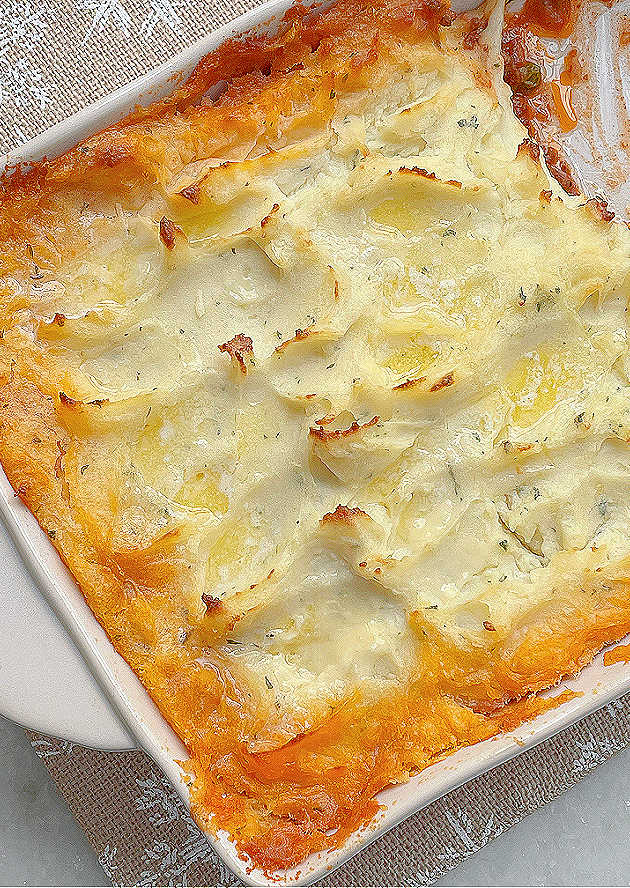 What you need to make this Shepherd's Pie
Ground Lamb (you can substitute with Ground Beef)
Butter
Flour
White Wine
Crushed Tomatoes
Worcestershire Sauce
Herbs de Provence
Garlic Powder
Onion Flakes
Frozen Peas and Carrots
Russet Potatoes
Half and Half
Parmesan Cheese
Dried Parsley
Salt and Pepper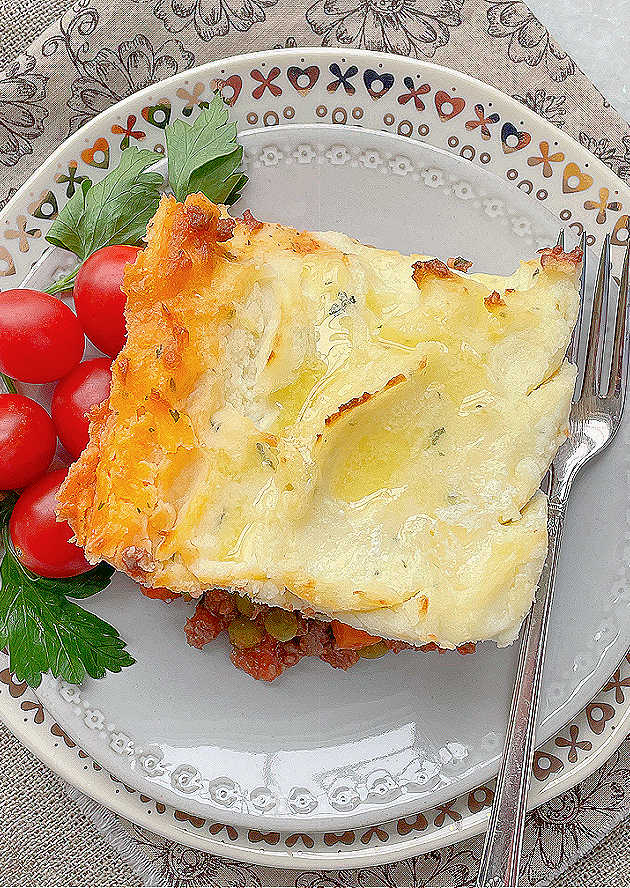 Where did Shepherd's Pie Originate?
I found a really detailed and interesting explanation for the origin of Shepherd's Pie at Chowhound. To summarize, both England and Ireland can take some credit for its origin. The most basic definition of Shepherd's Pie is a meat and gravy filling (Great Britain) topped with a potato crust (Ireland). Before Shepherd's Pie there was Cottage Pie too, which is very similar. But over time, the distinction between the two has to do with the choice of meat. A Shepherd's Pie is made with lamb. If you decide to make this recipe with beef, then you are technically making a Cottage Pie. And now you know…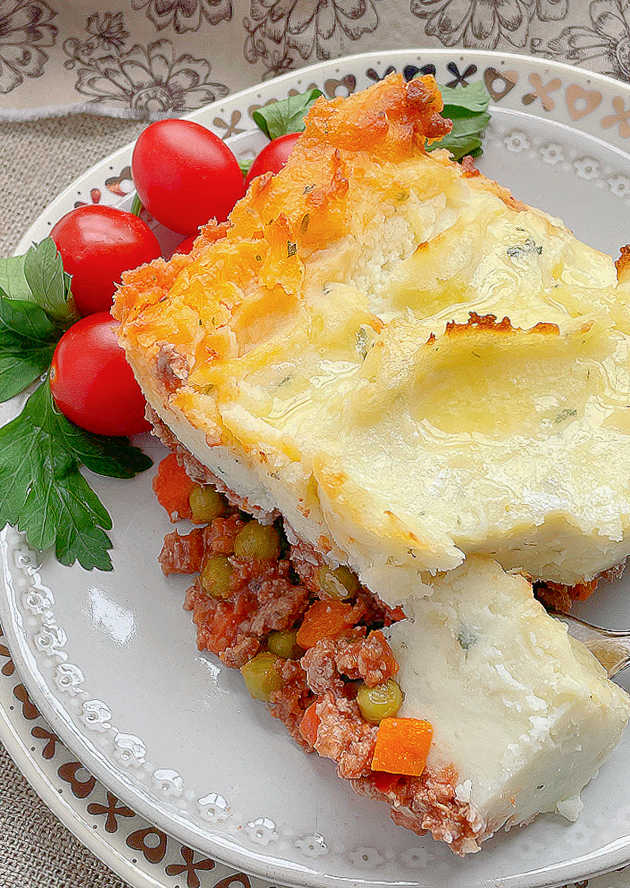 Make it a Complete Meal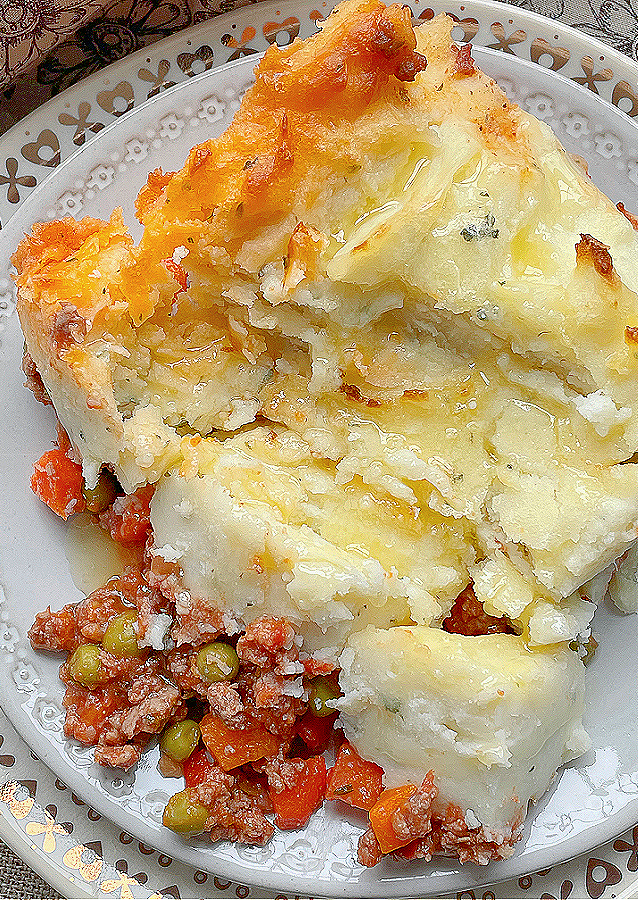 Kitchen Tips
Foodtastic Mom is a participant in the Amazon Services LLC Associates Program, an affiliate advertising program designed to provide a means for sites to earn advertising fees by advertising and linking to Amazon.com. Any highlighted, clickable Amazon link you see is an affiliate link that I may earn advertising fees on.
Thank you so much for being a faithful reader and supporter of Foodtastic Mom. Be sure to PIN and print this recipe!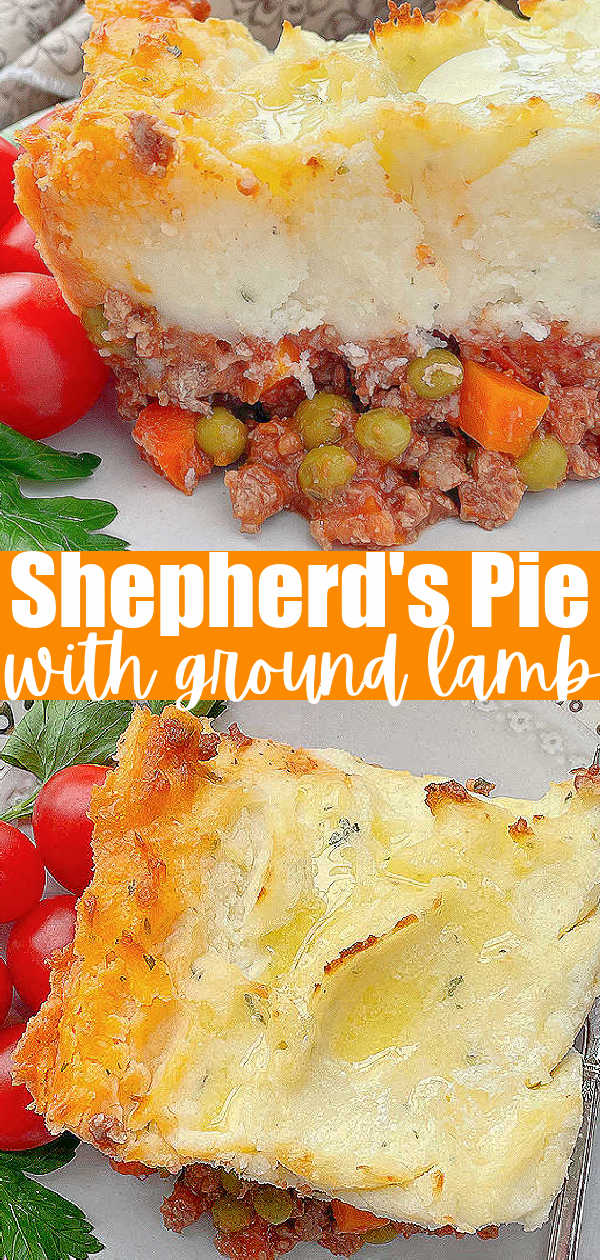 Shepherd's Pie
Shepherd's Pie is one of my favorite meals to make during the cold winter months. This recipe has an easy ground lamb filling topped with buttery Parmesan mashed potatoes.
Ingredients
2

lbs

ground lamb

2

tbsp

butter

2

tbsp

all-purpose flour

1

cup

white wine

15

oz

crushed tomatoes

2

tbsp

Worcestershire sauce

2

tsp

onion flakes

2

tsp

Herbs de Provence

1

tsp

garlic powder

1

tsp

salt

1/2

tsp

black pepper

10

oz

frozen peas and carrots

6

large

russet potatoes

12

tbsp

butter

1/2

cup

half and half

1/2

cup

Parmesan cheese

1

tbsp

dried parsley

salt to taste
Instructions
In a large non-stick sauté pan, cook the ground lamb until no longer pink.

Drain the fat from the lamb and set aside in a clean bowl.

In the same pan, melt two tablespoons butter. Whisk in the flour and allow to cook for a couple of minutes, until starting to brown.

Whisk in the wine and allow to simmer for about a minute.

Stir in the crushed tomatoes and seasonings - Worcestershire sauce, onion flakes, Herbs de Provence, garlic powder, salt and pepper. Bring the mixture to a gentle simmer.

Stir in the peas and carrots and cooked ground lamb. Allow to simmer for a few minutes. Then transfer the lamb filling to a 9x13 casserole dish.

While you are making the filling, preheat the oven to 375 degrees F.

Peel the potatoes and cut into 1 1/2 inch size pieces. Cover the potatoes with cold water.

Bring the potatoes to a boil, then reduce the heat to simmer. Cook the potatoes until fork tender.

Drain the potatoes and return them to the cooking pot.

Add in the 12 tablespoons of butter and half and half. Mash the potatoes until smooth.

Stir in the parsley and Parmesan cheese until well combined. Season with salt.

Top the lamb filling with the mashed potato mixture.

Dot the top of the Shepherd's Pie with a little more butter. Bake for 35-40 minutes until the potato crust is starting to brown and the filling is bubbling.
More Cold Weather Comfort Food