Rich and meaty, swimming in a red wine and mushroom gravy, this is the best salisbury steak you've ever eaten.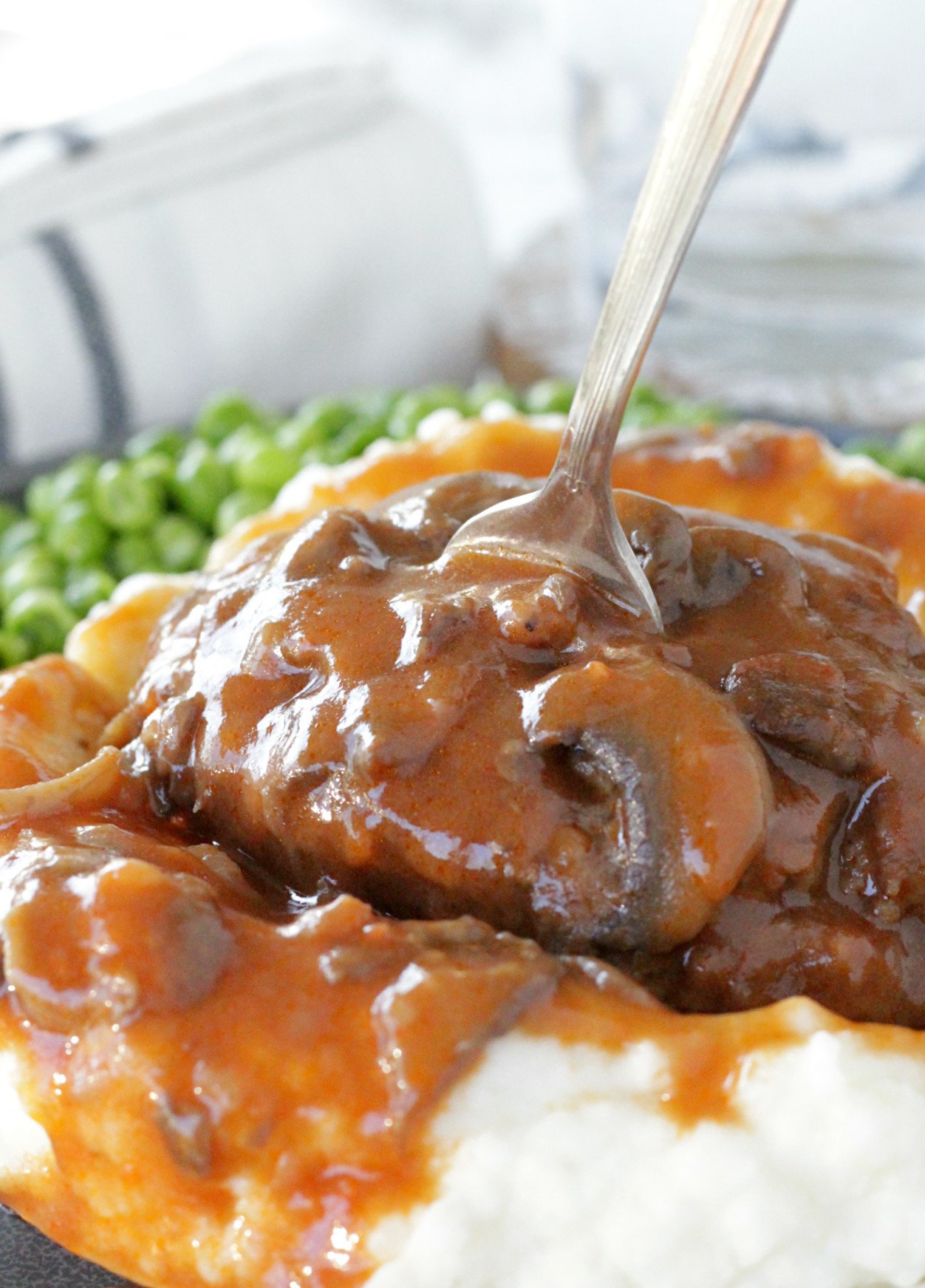 I stumbled upon this recipe for salisbury steak years ago. You can find it HERE though you have to be a member to access the recipe. Thankfully I'm posting it for you. Goodness like this should be freely shared.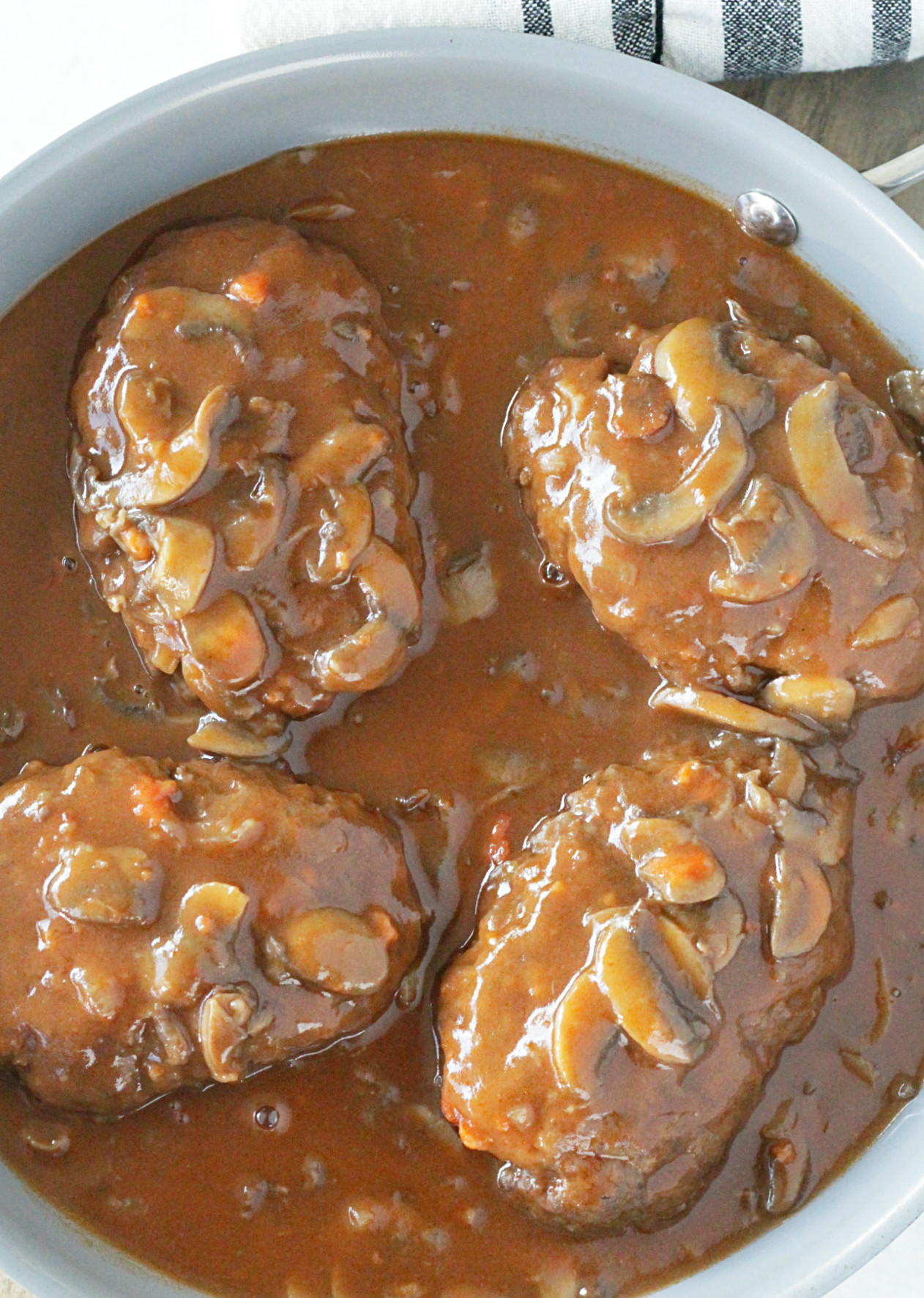 These salisbury steaks are like little meatloaves, browned to perfection in a bit of butter and then simmered in an intensely flavored beef, red wine and mushroom gravy. The gravy is drinkable. But mashed potatoes do help with delivering it to your mouth without a straw. It's less embarrassing that way.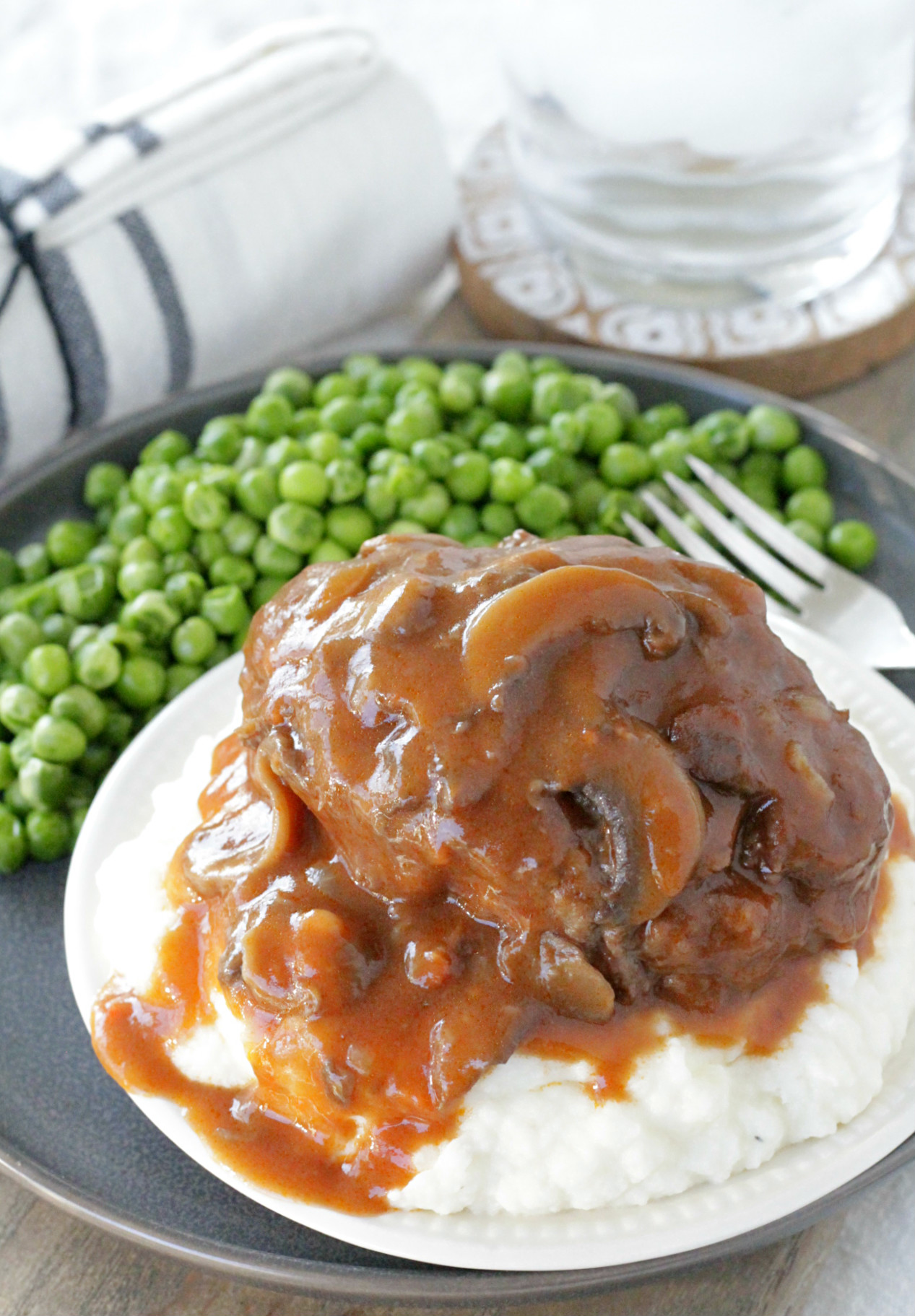 What is it about meat and potatoes that is so darn comforting? The older I get it seems the more I crave a good old-fashioned dinner like this salisbury steak. The 1950's housewives can keep their housework. But I'll gladly take their recipes for a spin now and then.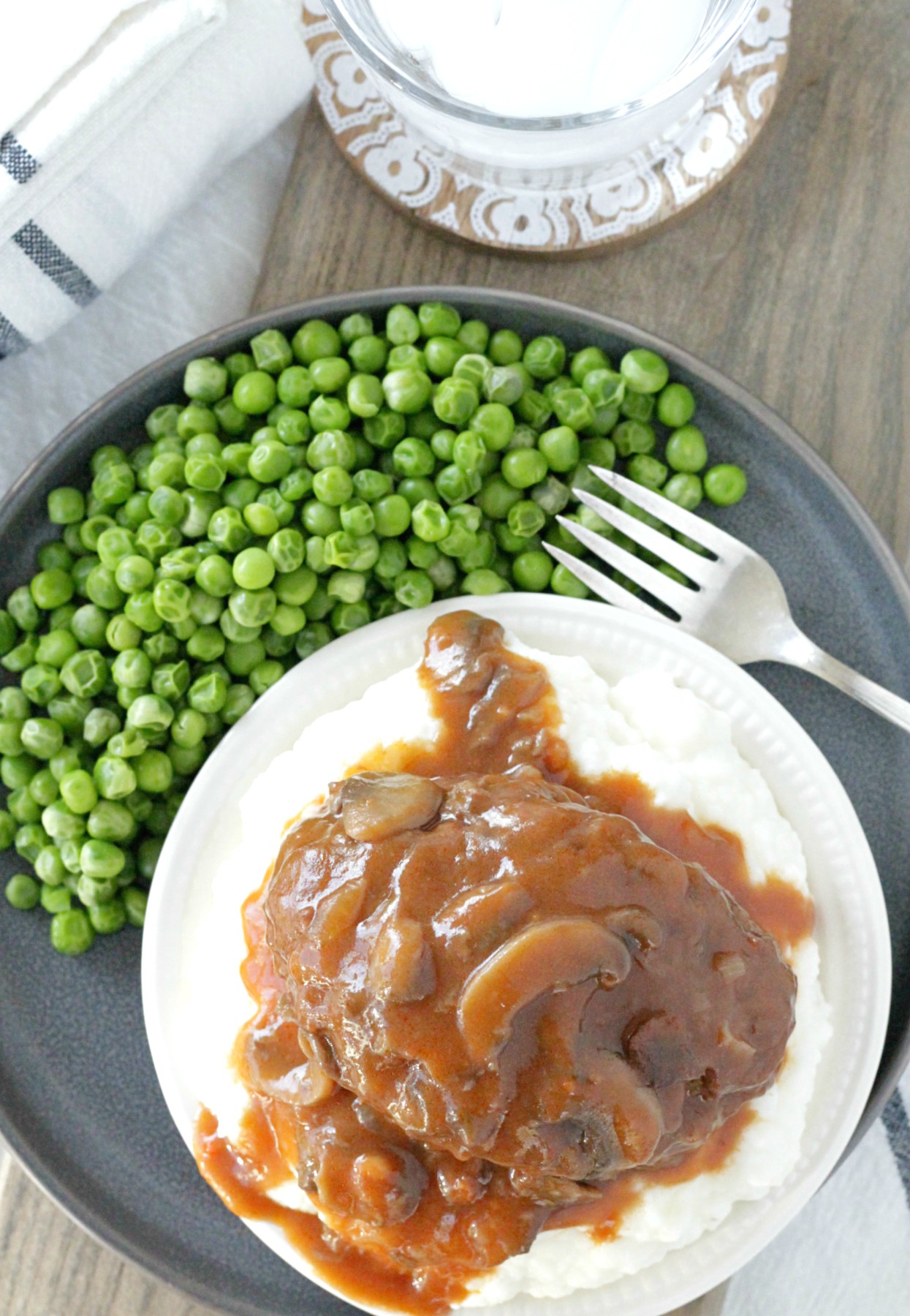 The secret ingredient in this recipe for salisbury steak is instant potatoes by the way. I KNOW. What the heck, right? But it works. And you can find instant potatoes in a convenient one-meal size envelope now. No need to buy a whole box to go stale in the pantry. Trust me, this has happened to me before. Because other than as a recipe ingredient, only real mashed potatoes will do.

The Best Salisbury Steak
Rich and meaty, swimming in a red wine and mushroom gravy, this is the best salisbury steak you've ever eaten.

Ingredients
1/2

cup

milk

7

tbsp

instant potato flakes

1 1/3

lbs

lean ground beef

1

tbsp

Worcestershire sauce

1

tsp

grill seasoning

1/2

tsp

salt

4

tbsp

butter

divided

1

small

onion

thinly sliced

16

oz

button mushrooms

stemmed and sliced

1

tbsp

tomato paste

2

tbsp

all-purpose flour

1 3/4

cups

beef broth

1/4

cup

red wine

salt and pepper to taste
Instructions
In a large bowl, whisk together the milk, potato flakes, Worcestershire sauce, grill seasoning and salt.

Add the beef and mix until well combined. Divide the meat mixture into four patties. Refrigerate for 30 minutes (or up to four hours).

In a large, non-stick skillet, melt two tablespoons of the butter over medium heat. Add the salisbury steaks and cook about five minutes per side to brown the outside. Remove to a clean plate and tent with foil.

Add the remaining two tablespoons of butter to the same skillet over medium heat. Add the onions and cook for a couple of minutes, stirring to coat.

Add the mushrooms and 1/2 teaspoon of salt. Cook, stirring occasionally, until all the liquid evaporates and the mushrooms are browned - this will take about 10 minutes or so.

Add the flour and the tomato paste and stir well. Whisk in the beef broth and red wine. Bring the sauce to a boil and reduce to a simmer.

Return the salisbury steaks back to the pan in the simmering sauce. Cover the pan and cook for about 15 minutes, or until the internal temperature of the salisbury steaks reaches 160 degrees.

Serve over mashed potatoes.