Instant Pot Applesauce is the quickest way to turn those fall apples into a healthy treat.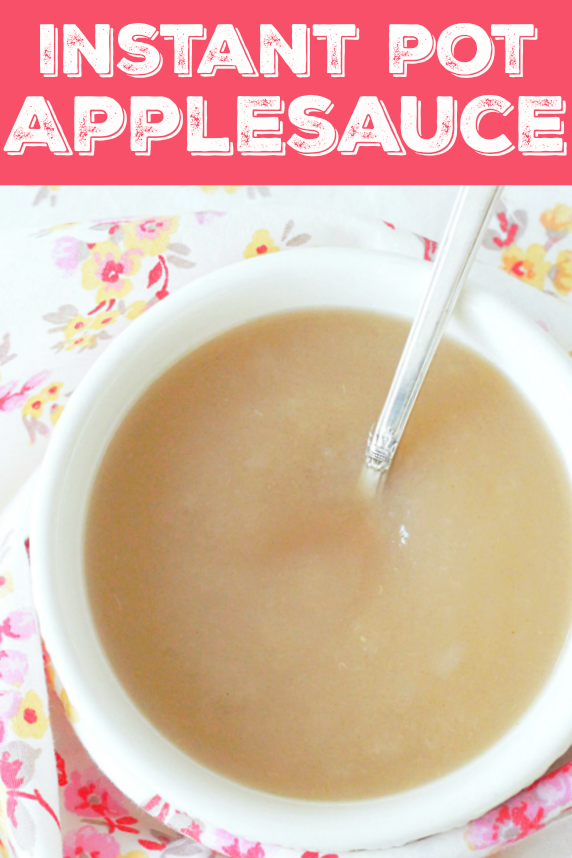 I mentioned before that I've been slow to warm to my Instant Pot. I'm a creature of habit and especially with applesauce, I have a recipe that is tried and true in my Crock-Pot. My kids actually beg for my applesauce when fall rolls around.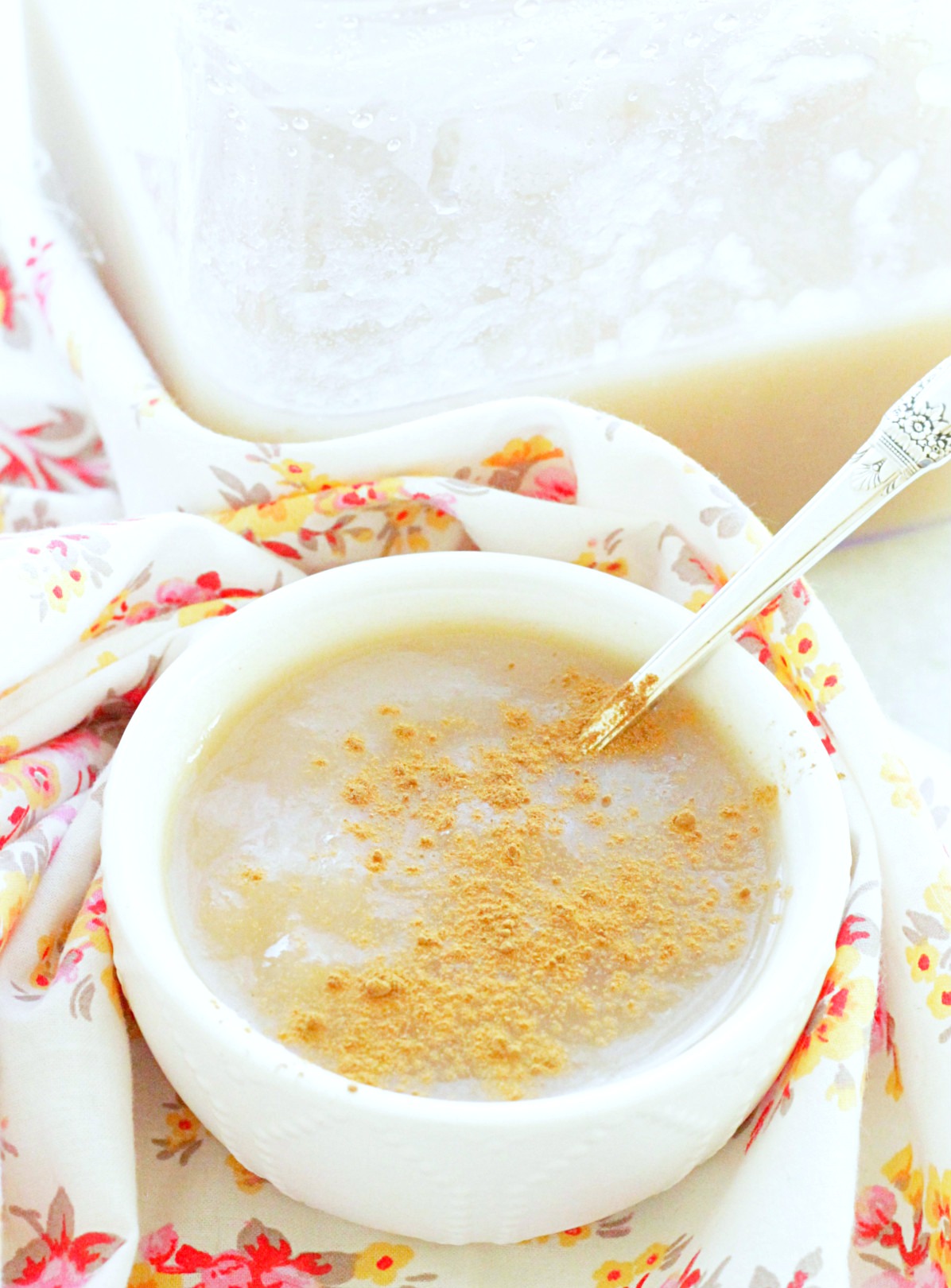 But since I re-imagined my Bolognese Sauce from a Crock Pot Recipe to an Instant Pot Recipe, I decided I should do the same with my applesauce recipe. Here's what I learned…
A Crock Pot or slow cooker most definitely imparts flavor to the apples as they are cooking. For me, and my children, this means applesauce is food that is spoken with reverence. Store bought applesauce is Meh. Mom's homemade applesauce is amazing.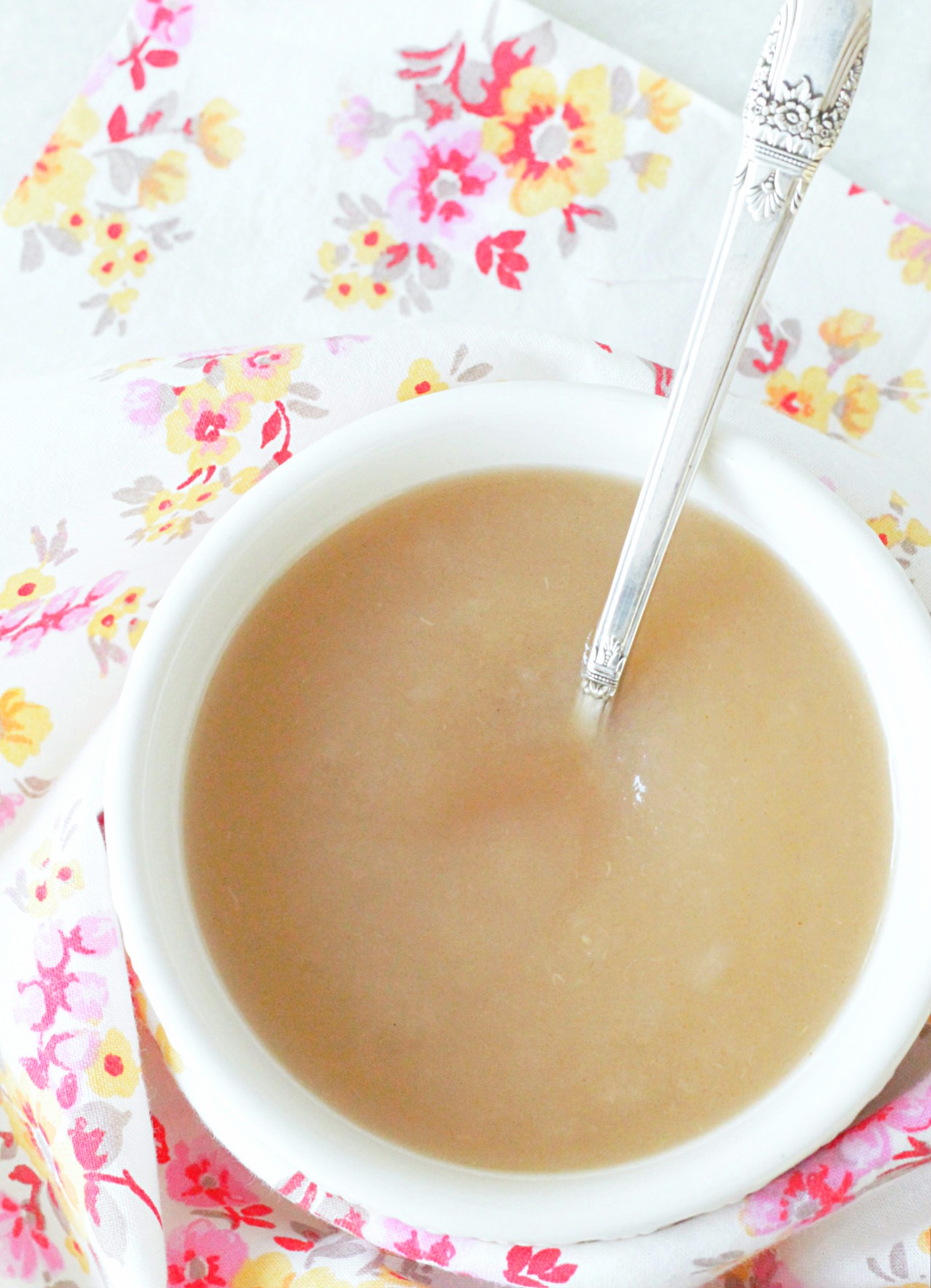 The Instant Pot makes a delicious applesauce in a fraction of the time. I was able to find some beautiful local apples this week and so I was pleased to be able to turn all these gorgeous apples into a sauce in a very short amount of time. If you are in an area where local apples are cheap and plentiful, this Instant Pot recipe for applesauce is the way to go! There's something about turning whole fruit into applesauce in my own kitchen that makes me feel even better about feeding it to my kids.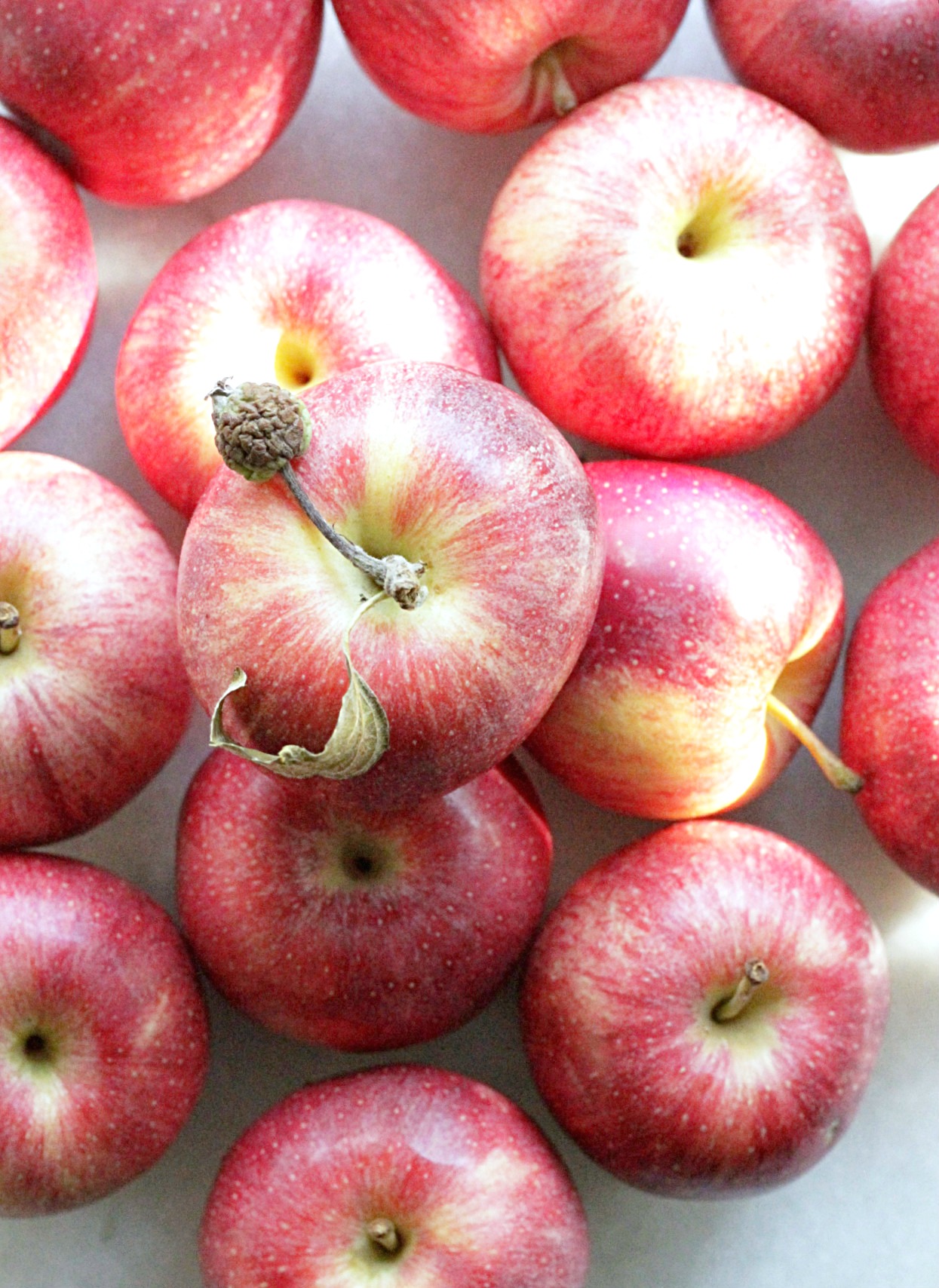 Tips for Instant Pot Applesauce:
Leave the cinnamon out if you are not a fan of cinnamon.
If you like a smooth applesauce, use an immersion blender to blend the apples after they are cooked.
I use this serrated knife to peel and slice my apples.
Here's a helpful chart to show which apples are best for applesauce. Some of the best choices are Gala, Fuji, Melrose, Jonathan and Cameo.
Foodtastic Mom is a participant in the Amazon Services LLC Associates Program, an affiliate advertising program designed to provide a means for sites to earn advertising fees by advertising and linking to Amazon.com. Any highlighted, clickable Amazon link you see is an affiliate link that I may earn advertising fees on.
Thank you so much for being a faithful reader and supporter of Foodtastic Mom. Be sure to PIN and print this recipe!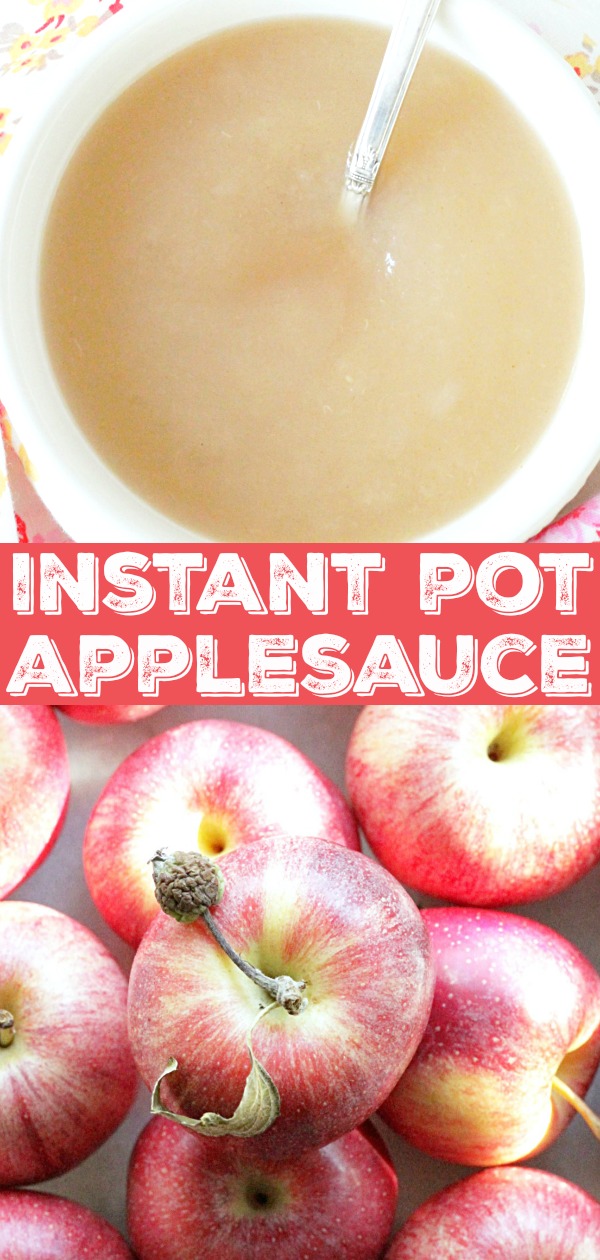 Instant Pot Applesauce
Instant Pot Applesauce is the quickest way to turn those fall apples into a healthy treat.
Ingredients
20

smallish

Gala apples

or your choice of apples

1/2

cup

apple cider

or apple juice

juice from 1/2 a lemon

2

tbsp

sugar

1/2

tsp

cinnamon
Instructions
Core, peel and cut into slices the apples.

Add the apples to your Instant Pot. Be sure the apple slices do not pass the line on your Instant Pot insert for the maximum cooking level.

Add the apple cider, lemon juice, sugar and cinnamon to the apples.

Put the lid on your Instant Pot, with the valve set to "sealing".

On the "manual" setting, set your Instant Pot to cook for 5 minutes. My Instant Pot took about 15 minutes to get to "high" pressure and then begin cooking for the 5 minutes.

Allow your Instant Pot to natural release the pressure.

Once the pressure is released, remove the lid. Either break down the apples with a spatula or wooden spoon, or for a smoother applesauce, blend the apples with an immersion blender.

Transfer the applesauce to an air tight container and refrigerate overnight before serving.
Nutrition
More recipes with apples: