This apple cider pork tenderloin is a delightful main course that is ready in less than 30 minutes. This post is sponsored by BabbleBoxx.com on behalf of Alexia.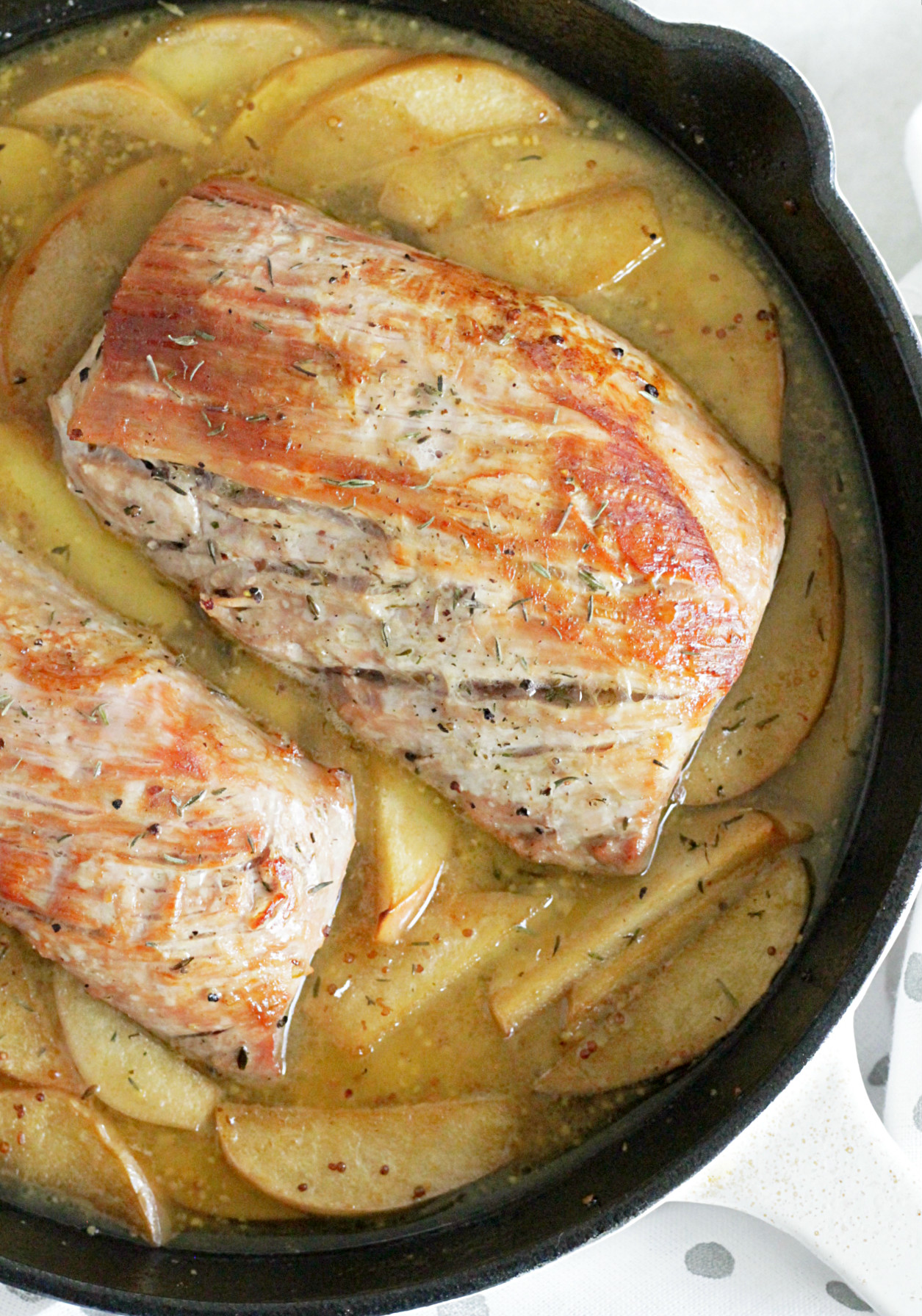 Pork tenderloin is a favorite at our house. I made a really popular slow cooker pork tenderloin glazed with apple butter a while back to serve with cheese grits. Pork and grits, get it? It's my land-locked, Midwestern version of shrimp and grits. But often times during the week I fail to plan ahead and so I wanted to create a similarly flavored pork tenderloin that could be on our dinner table in less than 30 minutes. Pork is lean and tasty and it can be ready quickly. What's not to love? And with some fresh apple slices and apple cider as the main sauce ingredient you've got a real winner for dinner.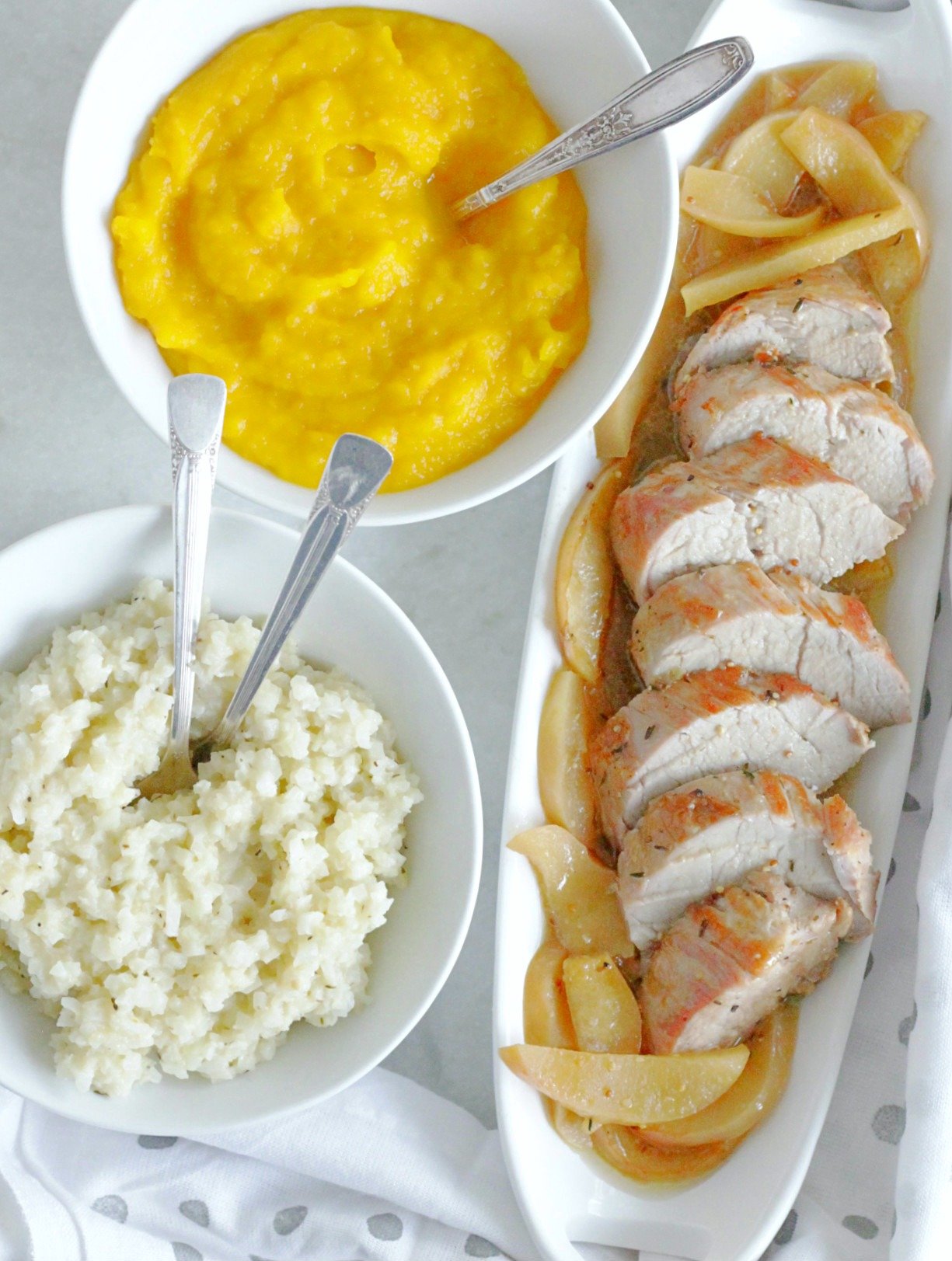 When tasked for choosing some side dishes for my apple cider pork tenderloin I simply took a trip to my freezer for some Alexia premium vegetables. Alexia's premium frozen vegetable sides are starch alternatives that are quick and easy to prepare. Quick and easy. Are you noticing it's a theme on my blog?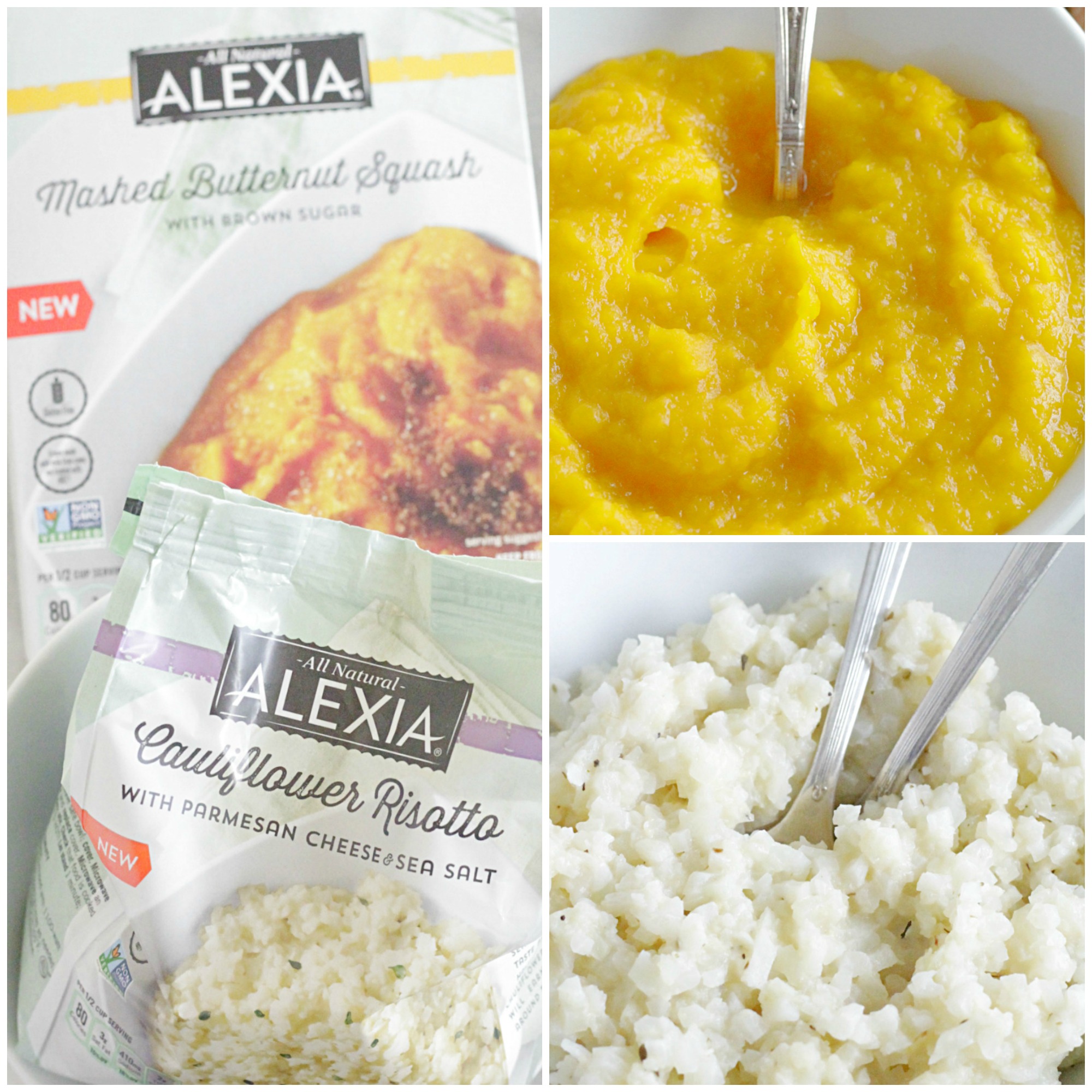 It's not often I serve mashed butternut squash because it takes some time to prepare. And I hadn't tried "riced" cauliflower before but I can tell you I am now a fan! The mashed butternut squash with brown sugar was ready in about 7 minutes of microwaving in the package and it provided a sweet and savory punch of flavor that paired perfectly with my cider glazed pork and apples. The cauliflower risotto was pleasantly salty and nutty with lots of Parmesan cheese. The whole meal was incredibly filling and satisfying but yet was still low in carbs.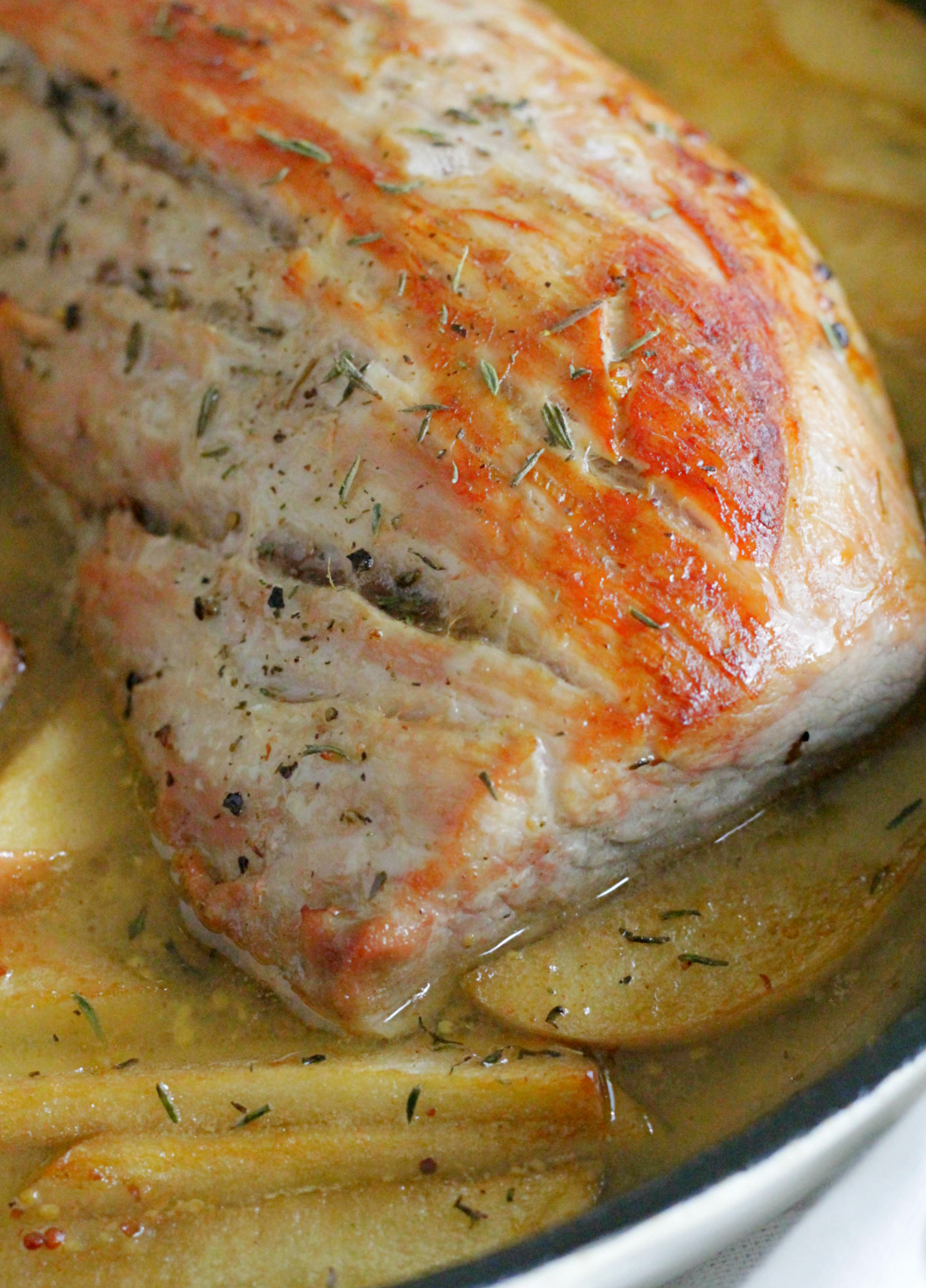 Alexia uses just a few, non-GMO ingredients in each of their gluten-free premium frozen vegetable sides. Each pouch holds a starch replacement side dish that is easy to prepare (I microwaved both my sides and they were each ready in less than ten minutes) and tastes fresh and delicious. You can find Alexia Premium Vegetable Sides at Giant Eagle, Kroger, Meijer, and other fine grocers.

Visit Alexiafoods.com for more inspiration or product information.
Apple Cider Pork Tenderloin
Ingredients
1 1/2

lbs

pork tenderloin

cut into two halves

1

tbs

vegetable oil

2

tbs

butter

2

apples

gala or honeycrisp

3/4

cup

apple cider

1

tbsp

honey

2

tbsp

grainy mustard

1 1/2

tsp

salt

1/2

tsp

dried thyme

1/4

tsp

black pepper
Instructions
Preheat oven to 425 degrees.

Core the apples and thinly slice.

Heat non stick, oven safe skillet over medium high heat. Add the oil.

Add the pork tenderloin and cook until both sides are browned, about 5 minutes total. Remove the tenderloin to a plate.

Reduce heat to medium and add the butter to melt. Add the apple slices and cook for a couple of minutes.

Pour in the apple cider and whisk in the honey, mustard, salt, thyme and pepper.

Return the browned pork tenderloin to the skillet with the apple slices and sauce.

Place the skillet in the oven and bake for 15 - 20 minutes, or until internal temperature reaches 145 degrees. Remove the skillet from oven and allow the pork to rest for 10 minutes before slicing and serving