Learn how to poach chicken breasts with this simple video tutorial.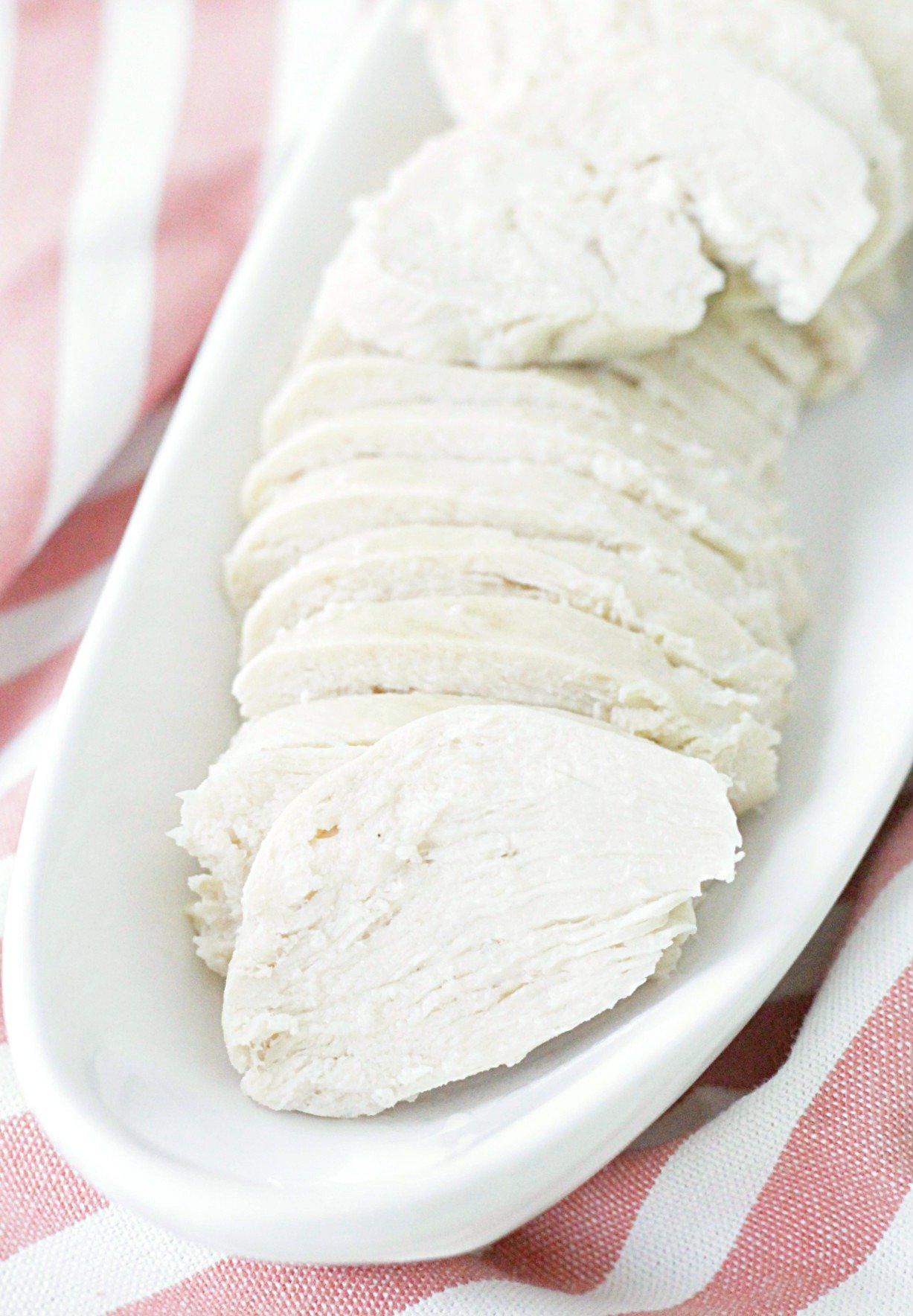 Let's just get this out of the way. I am posting a tutorial for how to poach chicken breasts because I am currently dieting. Is that a bad word? I am trying to lose weight. I want to be healthier and not have my knees and feet hurt so much as I get older. Sheesh, that makes me sound already old. Anyway regardless of the motivation behind this post, I promise you'll want poached chicken breasts in your recipe arsenal. For clean eating and just meal planning in general.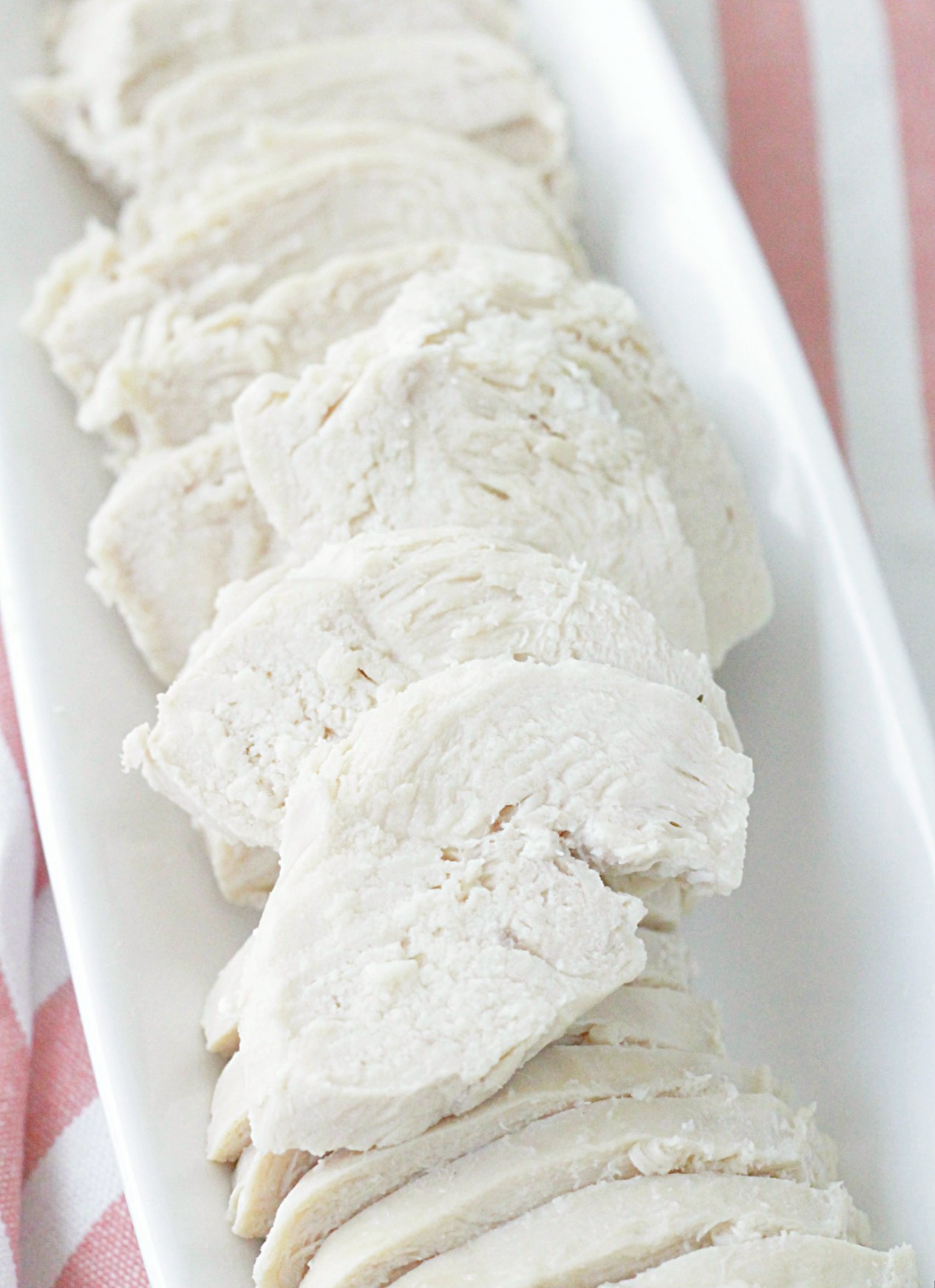 Watch How to Poach Chicken Breasts:
I've heard poached chicken be called a blank canvas. It really is true. The slices of tender chicken are ready to go for your favorite chicken salad recipe, rice bowls, wraps, salads – the only limit is your imagination in the kitchen. Poached chicken is cooked without fat. It is gently simmered in water flavored with lemon juice, salt and herbs. But you could add whole garlic cloves, peppercorns, ginger, bay leaves, orange peel – again YOU are in charge of the creativity beyond this basic tutorial.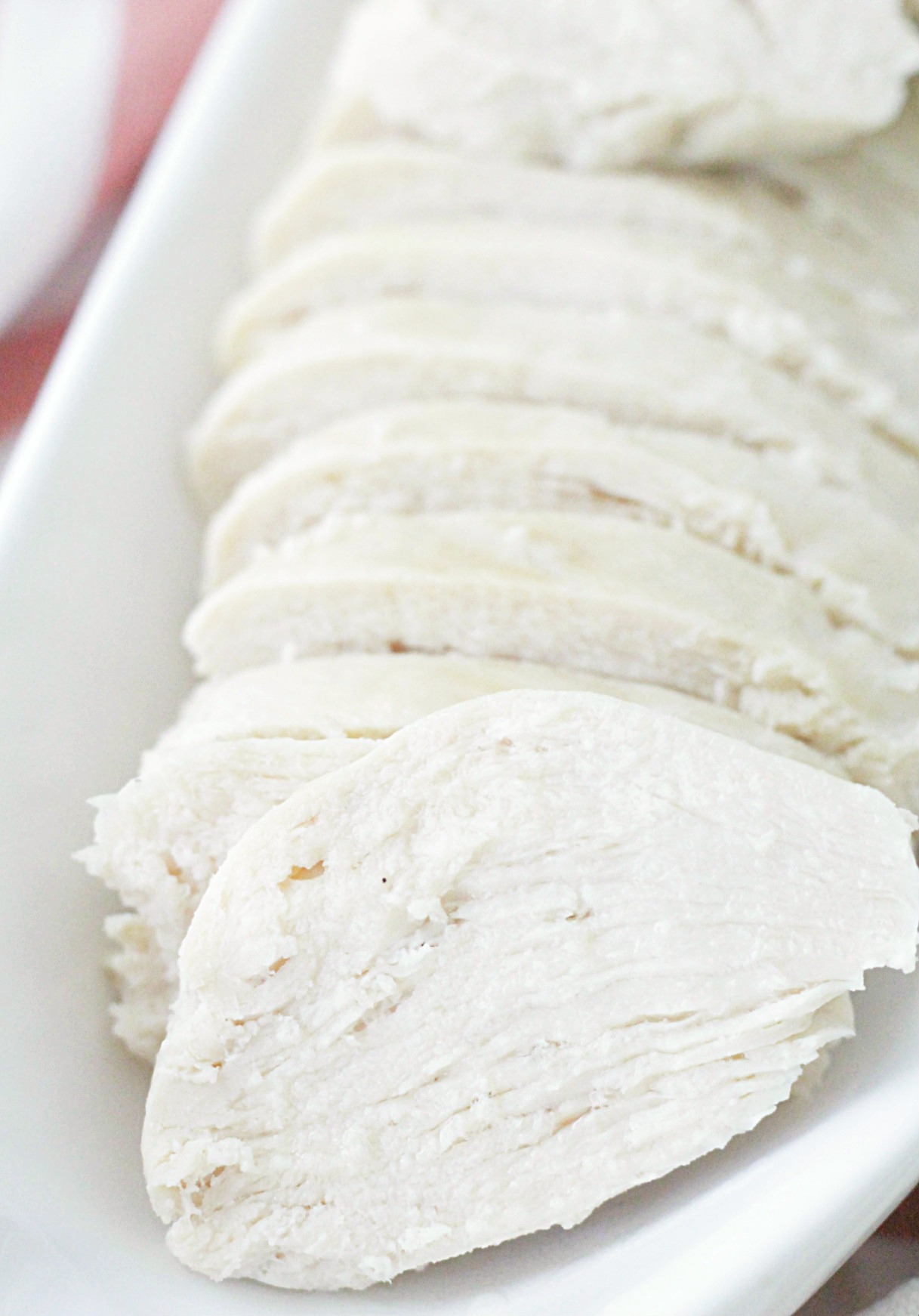 More tips for How to Poach Chicken Breasts:
Choose a pot that is large enough to fit the chicken breasts in a single layer
Start with cold water to ensure the chicken breasts cook evenly
Do not bring the water to a boil. Gently simmer the chicken breasts for about 15 minutes (with the pot covered) until the internal temperature of the chicken reaches 165 degrees Fahrenheit
Be sure to check the internal temperature of each chicken breast before pulling them out of the pot – depending on thickness some may take a little longer than others
As always I recommend a good digital thermometer as an essential tool for every kitchen. THIS is the thermometer that I use
Foodtastic Mom is a participant in the Amazon Services LLC Associates Program, an affiliate advertising program designed to provide a means for sites to earn advertising fees by advertising and linking to Amazon.com. Any highlighted, clickable Amazon link you see is an affiliate link that I may earn advertising fees on.
Thank you so much for being a faithful reader and supporter of Foodtastic Mom. Be sure to PIN and print this recipe!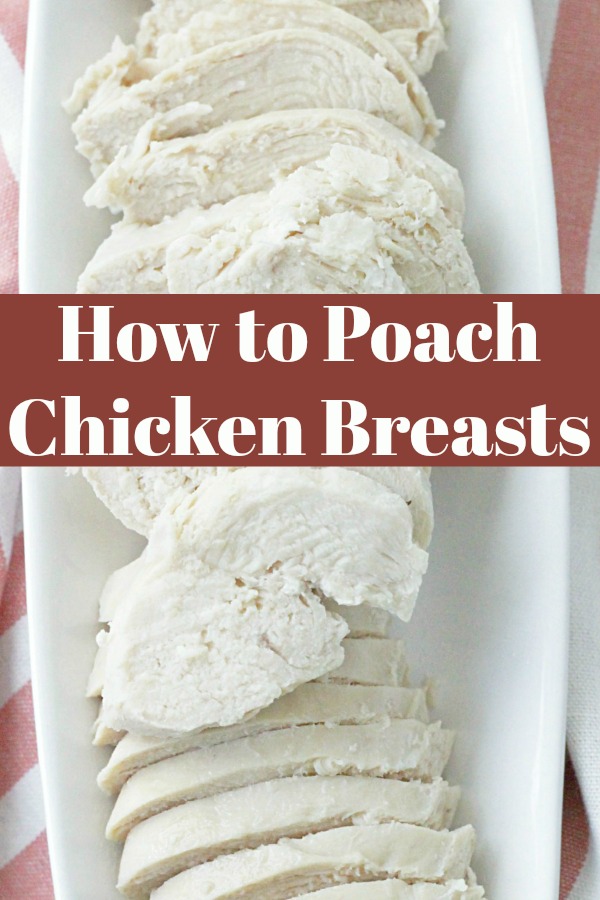 How to Poach Chicken Breasts
Learn how to poach chicken breasts with this simple video tutorial. Start with cold water, season with lemon, salt and herbs and gently simmer.
Ingredients
8

cups

cold water

2

tbsp

lemon juice

1

tbsp

salt

1

sprig

fresh rosemary

1

sprig

fresh thyme

1

sprig

fresh sage

4

8 oz each

chicken breasts

boneless and skinless
Instructions
To a 6 or 8 quart stock pot, add the cold water, lemon juice, salt and herbs.

Add the chicken breasts and heat the water to a gentle simmer.

Cover the pot and simmer for about 15 minutes, or until each chicken breast is cooked to 165 degrees Fahrenheit.

Remove the chicken from the pot. Serve immediately. Or allow to cool and store in air tight container in the refrigerator for up to three days.
Nutrition
More chicken recipes: