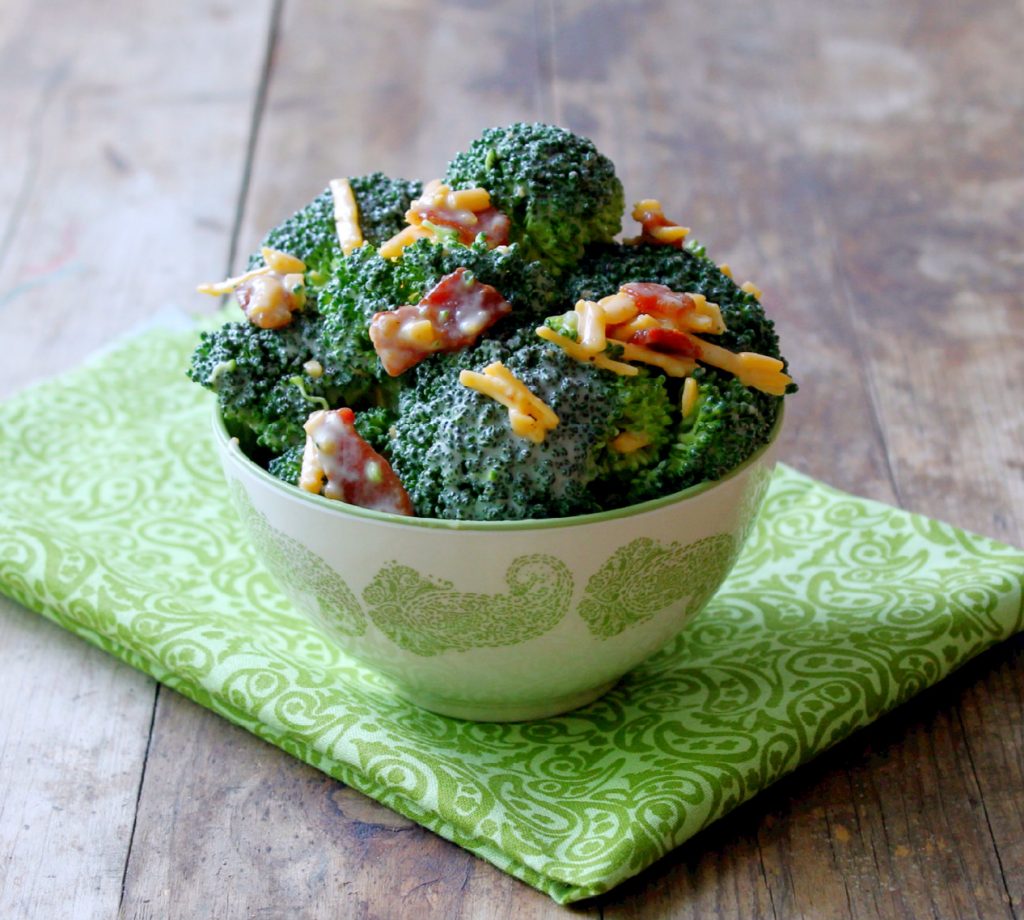 I cannot take any credit for this recipe. I get to share it with permission from my friend Ali, whose mom made an appearance on the blog earlier with her recipe for Potato Leek Soup. They are great cooks and I've got several other recipes in my collection that I've made for years thanks to them.
I couldn't believe when Ali told me the dressing for this salad was simply Marzetti's bottled slaw dressing found in the refrigerated section of grocery produce sections. This salad really doesn't even require a recipe. It's simply fresh broccoli, shredded cheddar cheese, cooked bacon and the dressing. Oh, and I added some fresh ground pepper. That's it. And it even tastes better the next day meaning you can make it ahead… perfect for summer potlucks and picnics.
Thanks Ali!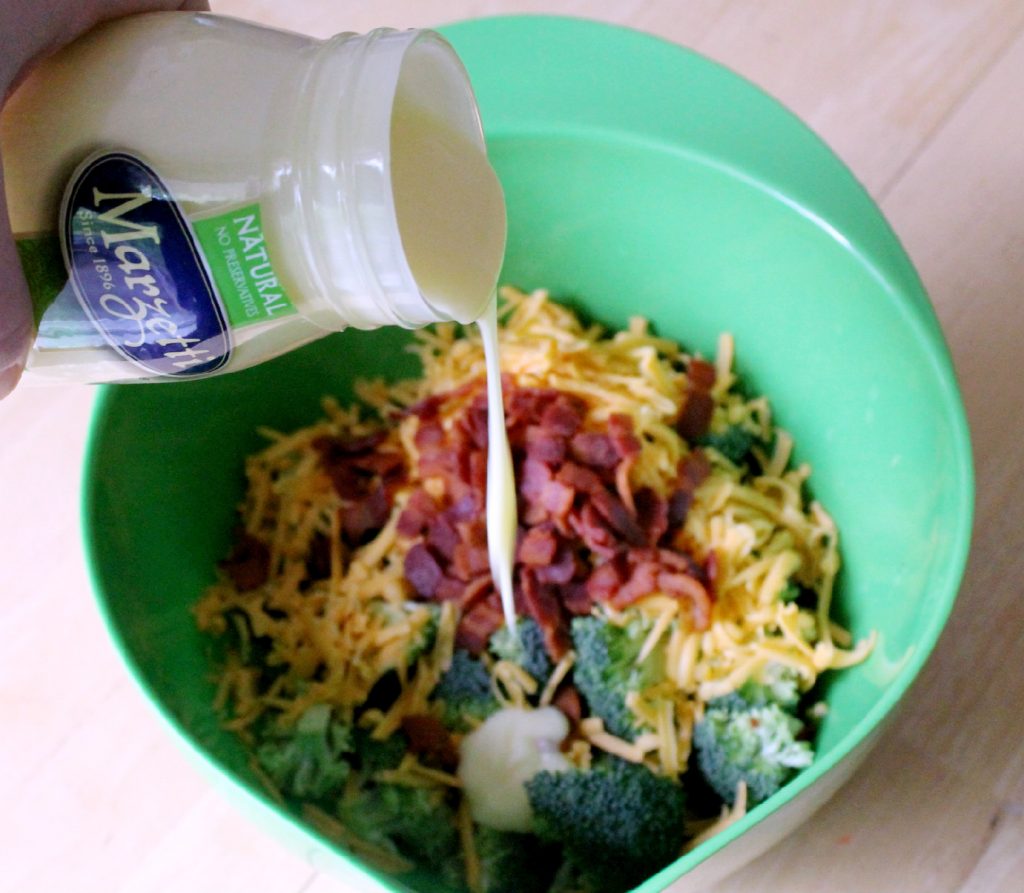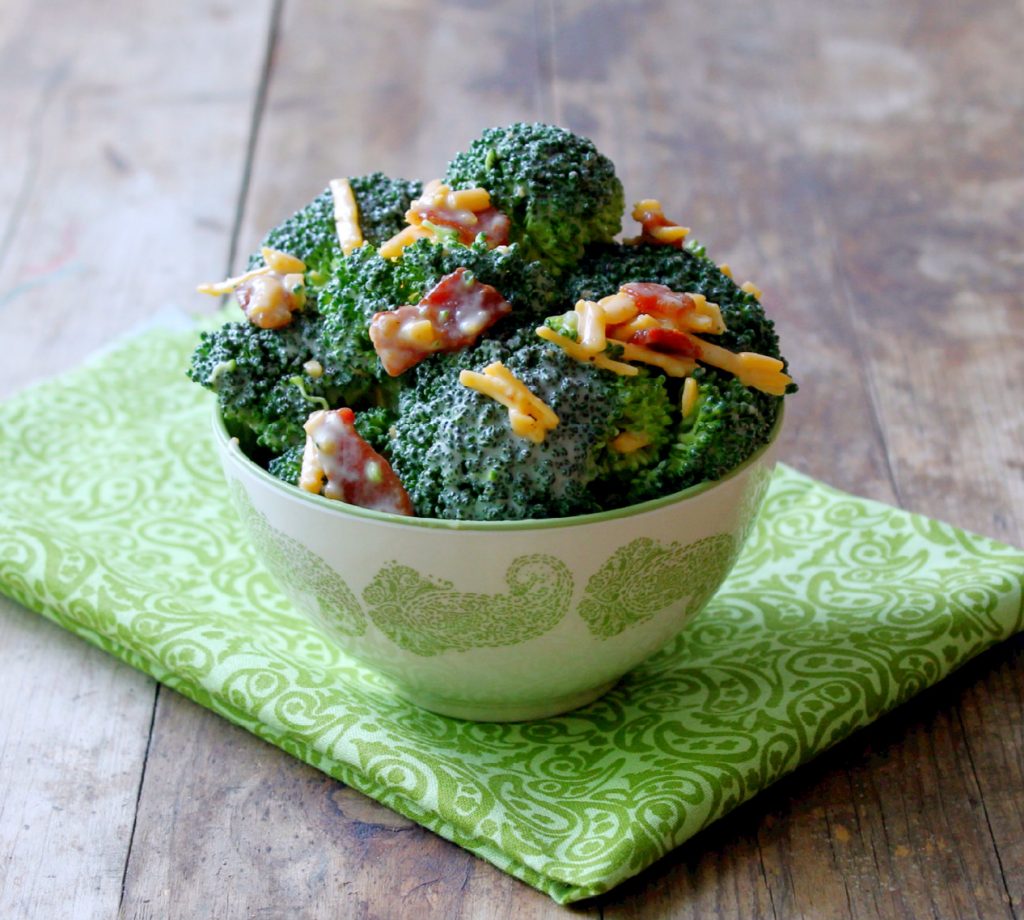 Easiest Broccoli Salad
2013-05-21 08:54:49
Ingredients
2 heads of broccoli, stems removed and florets cut into bite-sized pieces
4-6 slices bacon, cooked and crumbled
3/4 c. cheddar cheese, shredded
1/2 c. Marzetti all-natural slaw dressing
cracked black pepper
Instructions
Combine all ingredients in a large bowl and stir to mix well. Allow to refrigerate for 2 hours, or overnight, before serving.
Foodtastic Mom https://www.foodtasticmom.com/