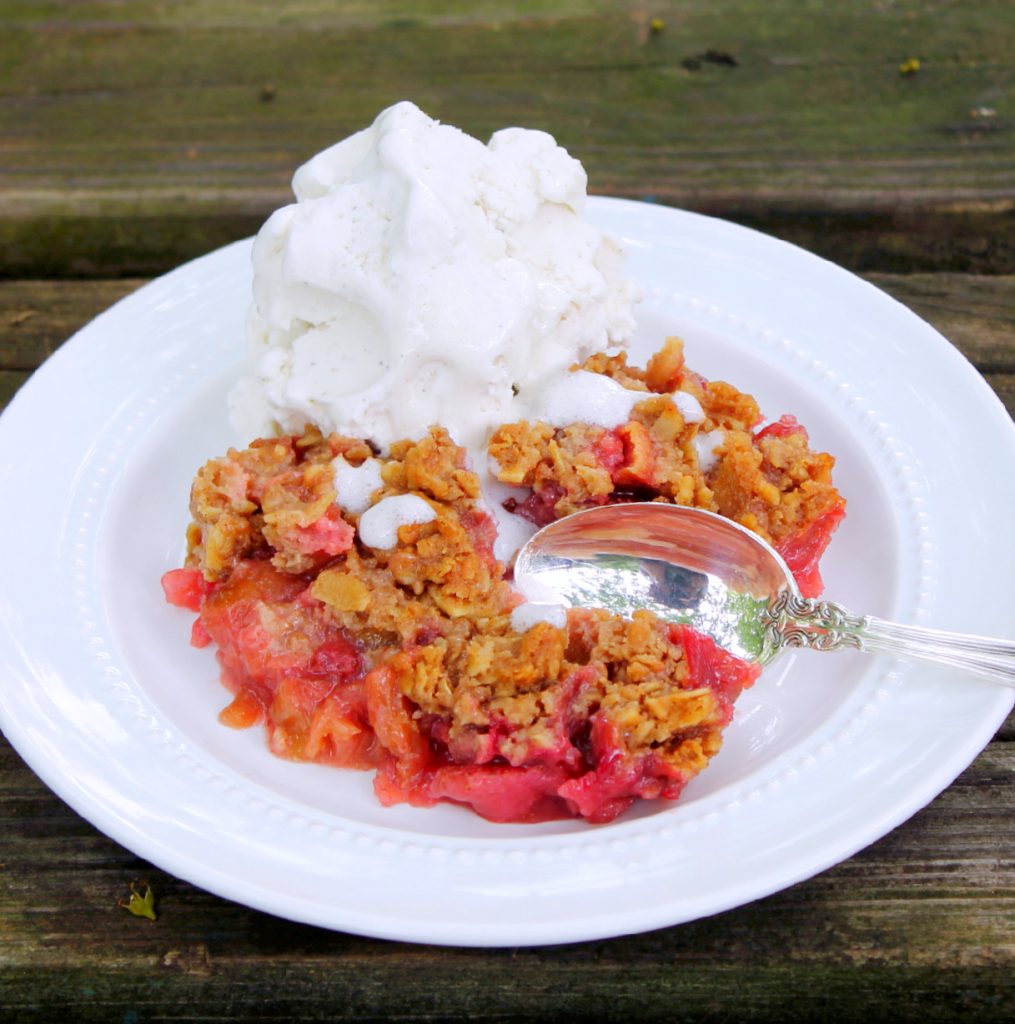 So far since I've begun this blog, my husband's favorite dessert I've made and posted about has been red velvet cheesecake brownies. While they are amazing this strawberry rhubarb crisp is without a doubt my new favorite dessert.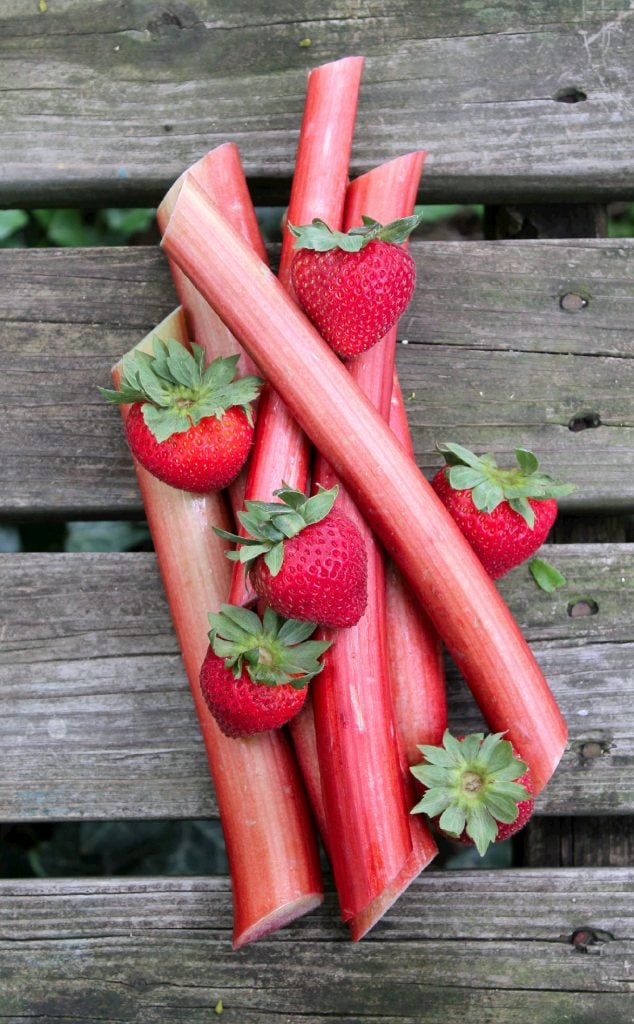 The only way for me to describe the smell of fresh rhubarb is heady and intoxicating. And if those seem like silly terms to describe something that kind of looks like ruby-red celery, then the only way to experience it is by making this yourself. You won't be sorry.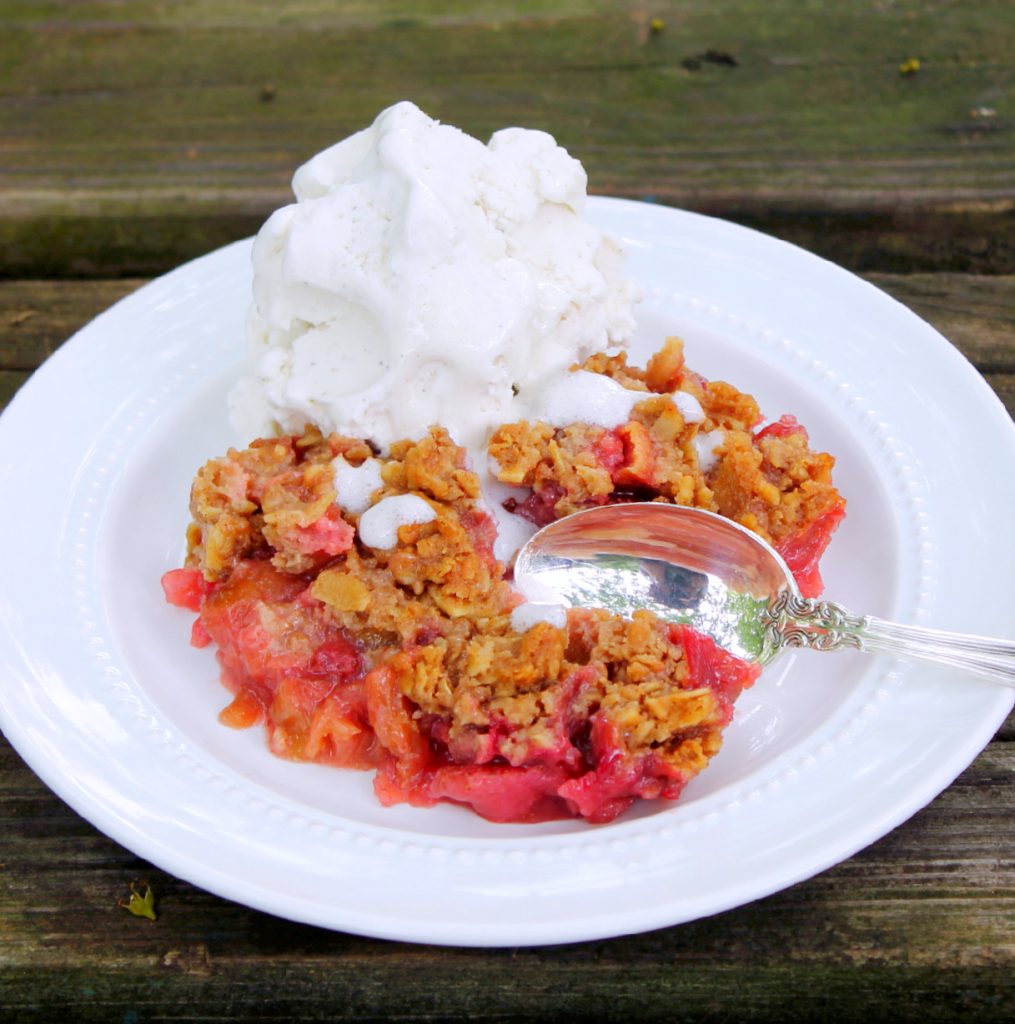 Strawberry Rhubarb Crisp
2013-05-18 06:05:14
Ingredients
1 lb. strawberries, hulled and halved (or sliced into thirds if very large)
1 lb. rhubarb, sliced into 1/2 inch pieces
1/2 c. sugar
3 T. cornstarch
1 t. vanilla
1/8 t. cardamom
1/2 c. old-fashioned oats
1/3 c. oat flour (can substitute all-purpose flour)
1/3 c. light brown sugar
1/4 c. sliced almonds
1/2 t. cinnamon
1/4 t. salt
6 T. unsalted butter, softened a bit
Instructions
Preheat oven to 350 degrees. Lightly spray a baking dish with cooking spray. I used a Corning Ware 2-quart oval dish
Combine the fresh strawberries, rhubarb, sugar, cornstarch, vanilla and cardamom in a bowl and stir very well to combine. Spread evenly in your baking dish.
In a clean bowl, combine the oats, flour, brown sugar, almonds, cinnamon, salt and butter. Use a pastry cutter to cut the butter into the dry ingredients until it is well combined and crumbly.
Spread crisp evenly over the fruit mixture.
Bake for about 50 minutes until the fruit is very bubbly and the crisp is browning.
Cool in dish and serve with vanilla ice cream.
Foodtastic Mom https://www.foodtasticmom.com/