Creamy Lemon Chicken Gnocchi Soup just might be more effective at curing your cold than a traditional Chicken Noodle Soup.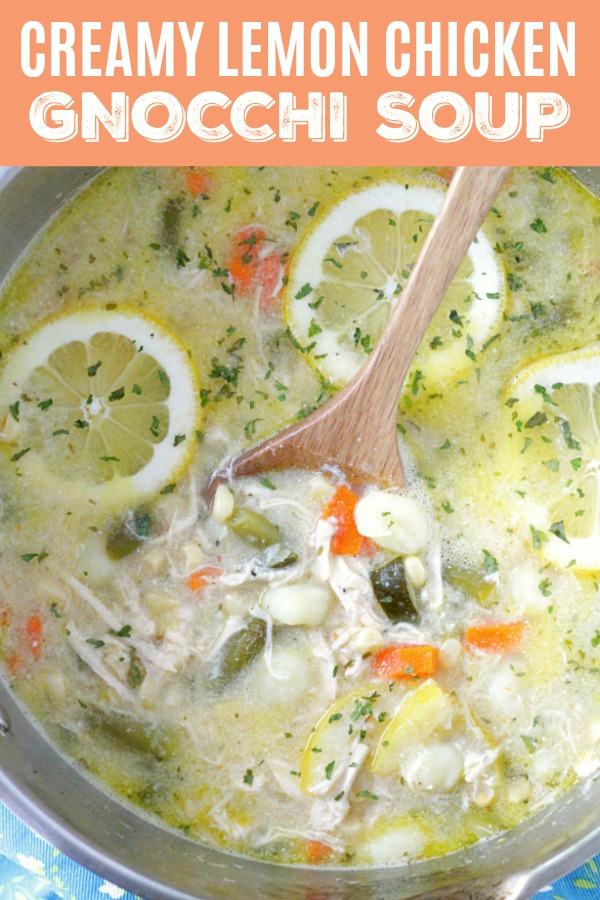 I am not a doctor and I do not play one on TV. Just in case you're wondering after that first sentence up there. However I do have a bad cold on the eve of my 46th birthday, and yet I still feel compelled to work. I'm coughing, sneezing and going through a ridiculous amount of Kleenex but that isn't stopping me.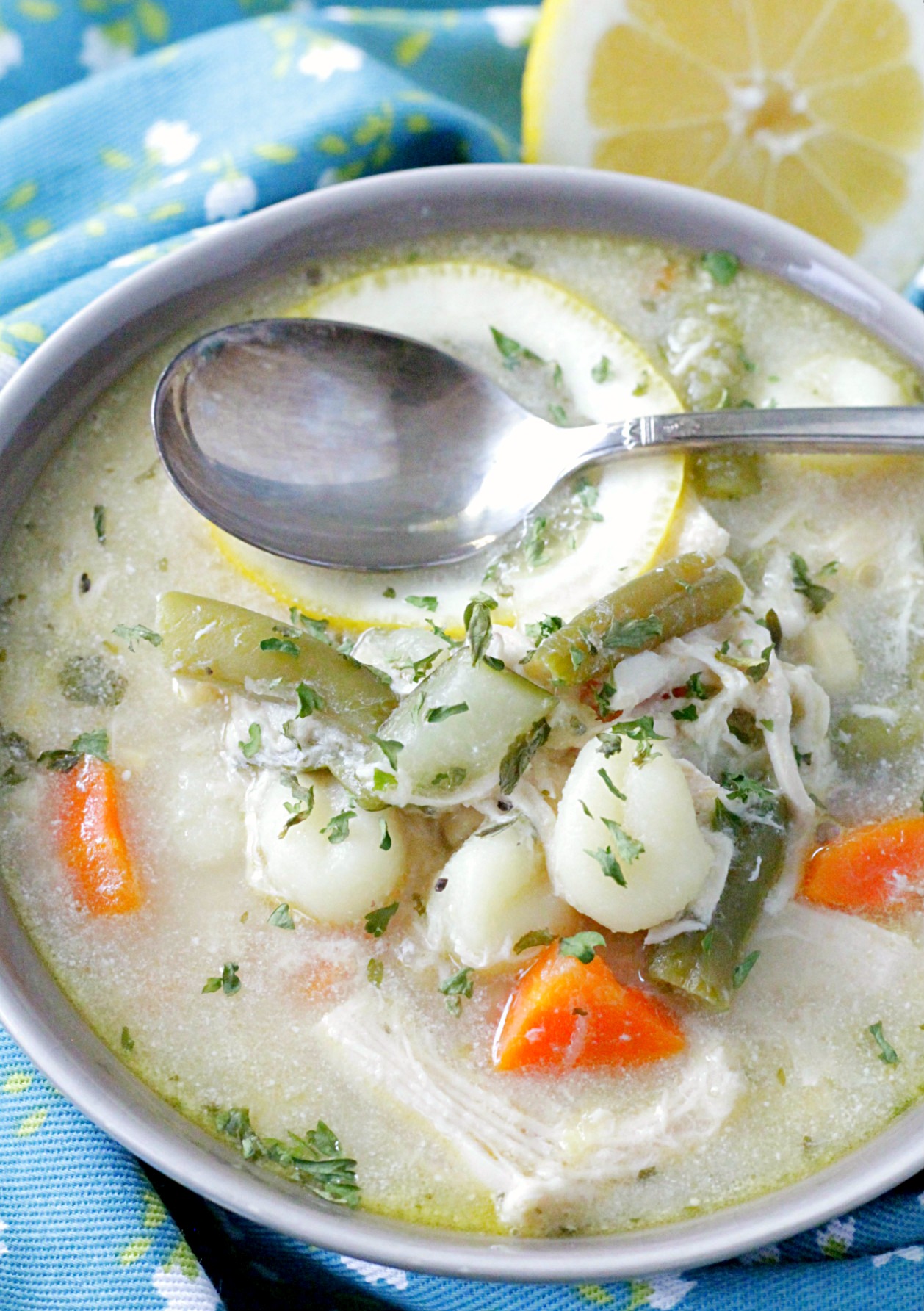 Blogging is the longest consecutive job I've ever held. Besides being a Mom (which I consider to be my most important job). Out of college with a liberal arts English degree I worked for a Congressman, then for an Art College. Then I went back to school for my teaching certification and taught middle school Language Arts for three years (that was probably my hardest job). Then I had kids. And then I started working part time at a church and then I started blogging… six years ago tomorrow on my 40th birthday. My gift to myself.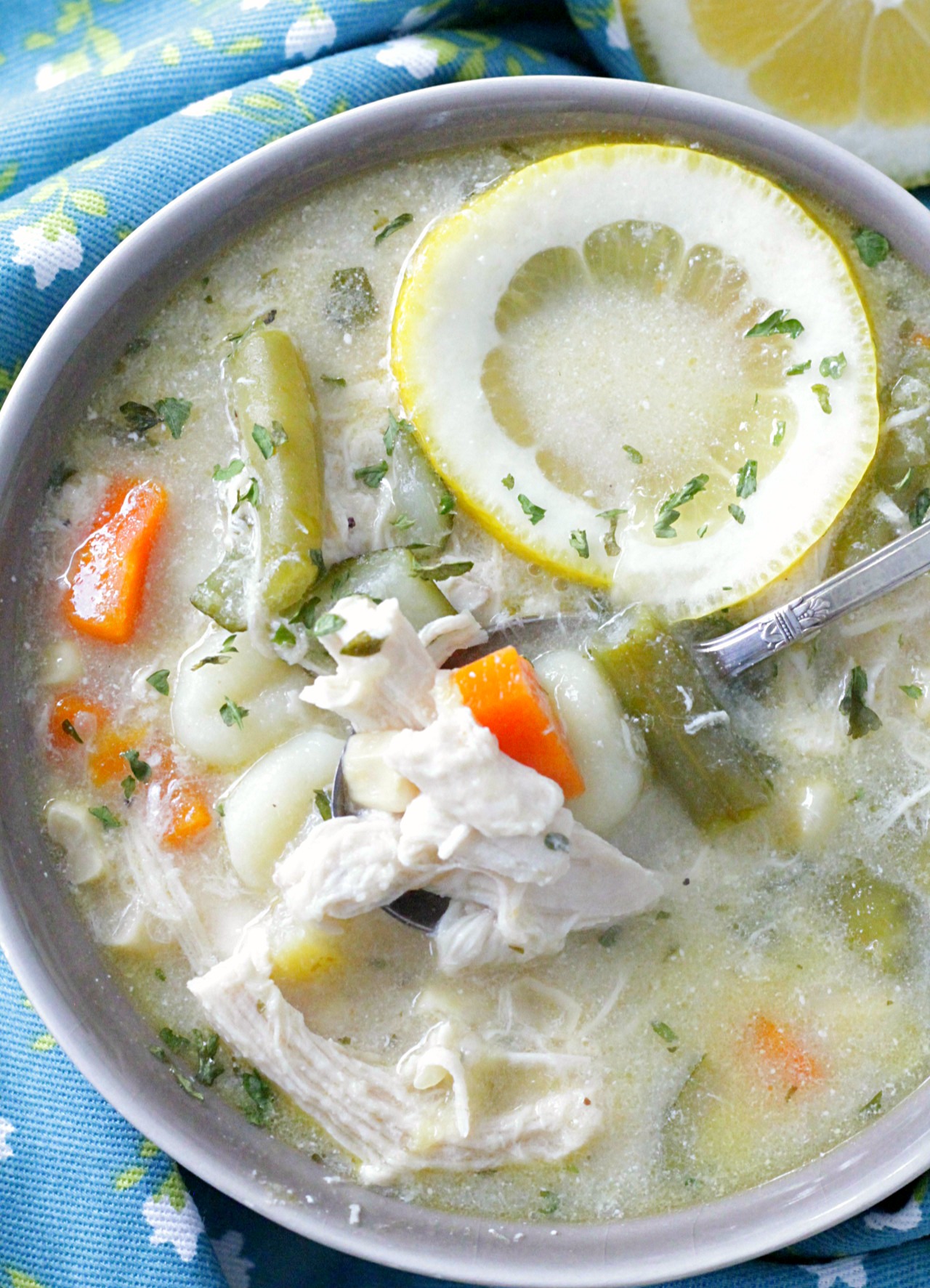 So I'm glad I've finally found a job that I like. I'm certainly not alone as a person over 40 who finally found some success. I think because I'm older (and hopefully wiser) that I don't mind so much being a late bloomer these days.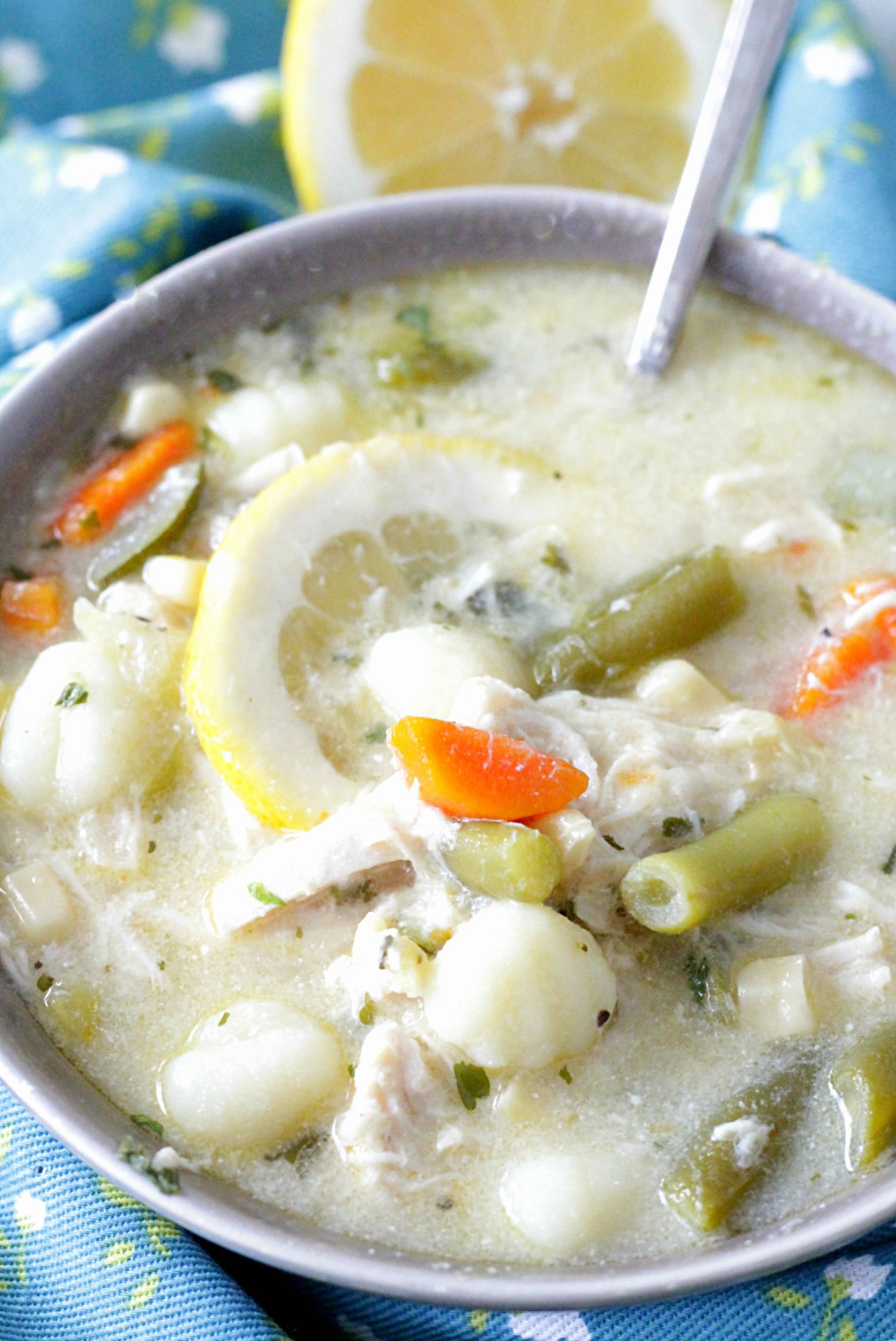 So back to my cold. I haven't had a cold in well over a year. I think it's because I finally stopped biting my nails. What a terrible habit it is! I started when I was nine years old. I have a lot of anxiety. And so that's one of the ways my anxiety manifests itself. But blogging has helped me to stop biting my nails. When I started filming my recipe videos I was self-conscious of my horrible-looking nails. So I started getting gel manicures and now I don't bite them – meaning less germs. This might be TMI, but this is my "blog birthday" post and I get to write about what I want to one day a year 🙂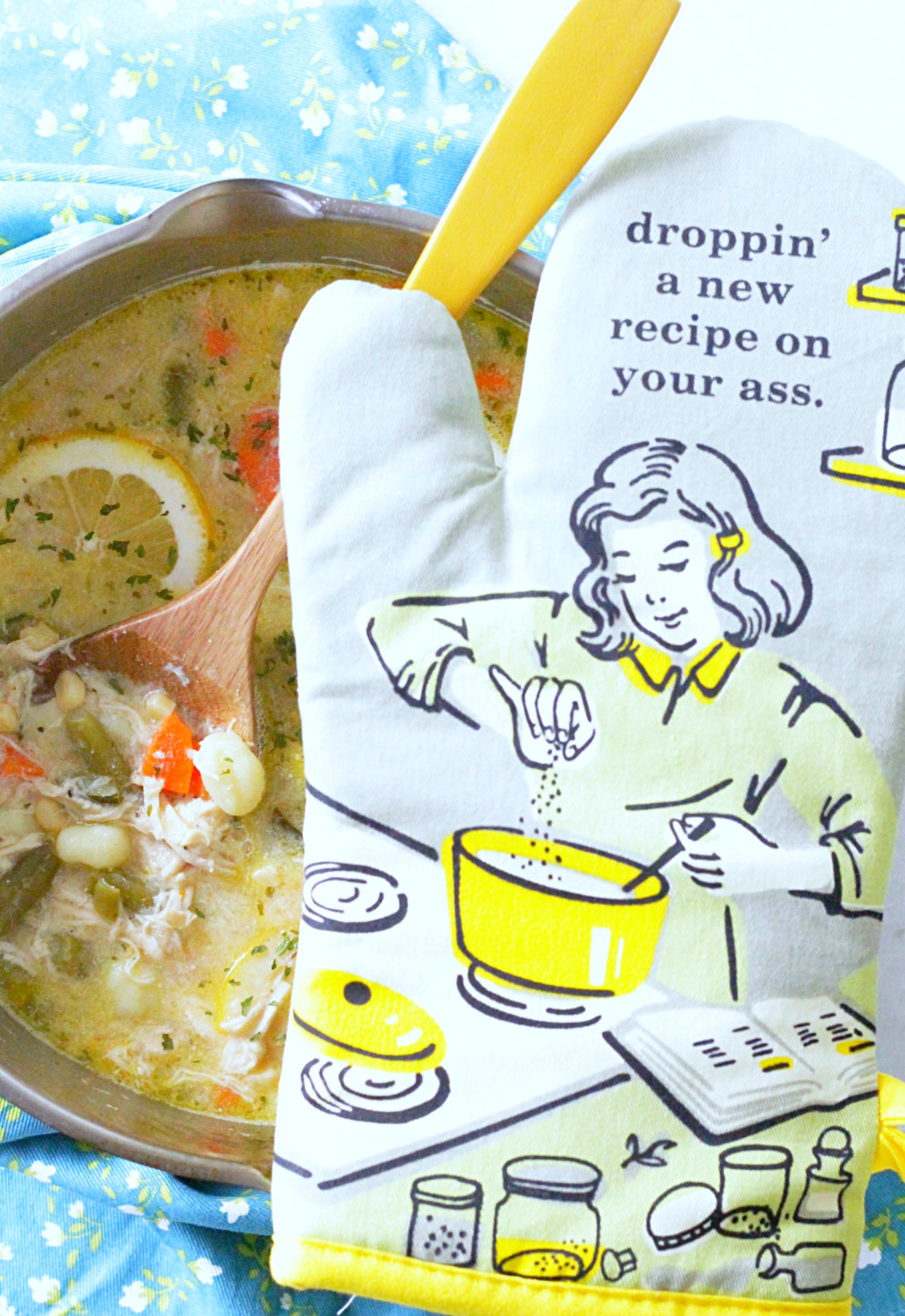 This oven mitt cracks me up. It was a Christmas gift from my neighbor and obviously was meant for me. If there's one thing I hope you know about me, it's my sense of humor. It's the only reason I think that I survive most days. Life is hard sometimes, right? Maybe one day I'll share more about that. In the meantime for me, potatoes are more of a "comfort food" than noodles. And the added lemon just feels healthier (plus tastes amazing) to eat than a standard chicken noodle soup. Plus I added more vegetables to my soup. So the next time you're sick, try it!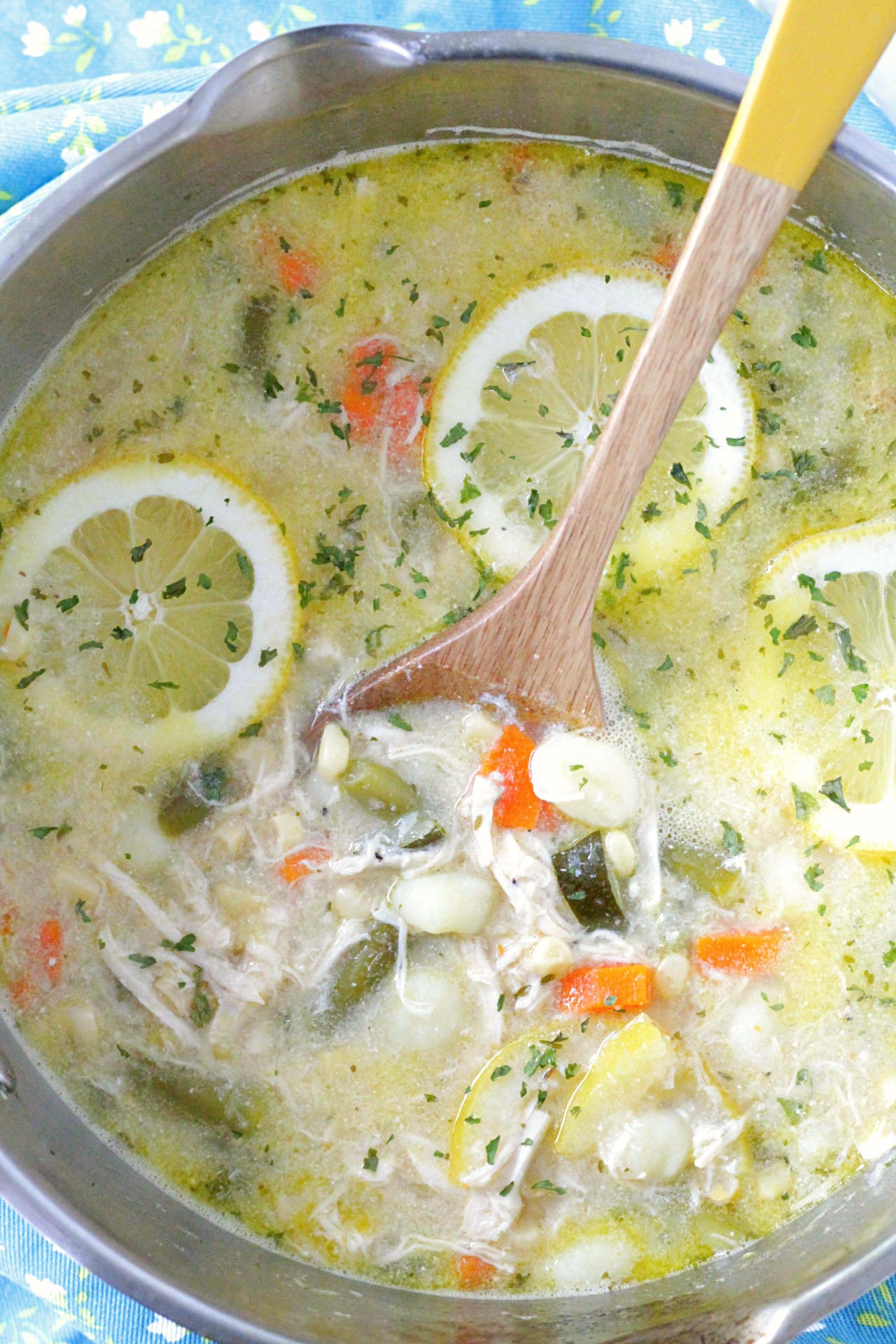 Tips for Creamy Lemon Chicken Gnocchi Soup:
Rotisserie chicken makes for quick work in preparing this soup. Don't forget to save the broth that might be in the bottom of your rotisserie chicken bag and add it to your soup.
I used this brand of gnocchi in my soup and was really happy with the flavor and small size.
You can leave out the sour cream if you don't want a creamy soup – it will still be delicious.
I used a soup pot like this one to prepare my soup recipe.
You can find the snarky oven mitt (and more like it) here.
Foodtastic Mom is a participant in the Amazon Services LLC Associates Program, an affiliate advertising program designed to provide a means for sites to earn advertising fees by advertising and linking to Amazon.com. Any highlighted, clickable Amazon link you see is an affiliate link that I may earn advertising fees on.
Thank you so much for being a faithful reader and supporter of Foodtastic Mom. Be sure to PIN and print this recipe!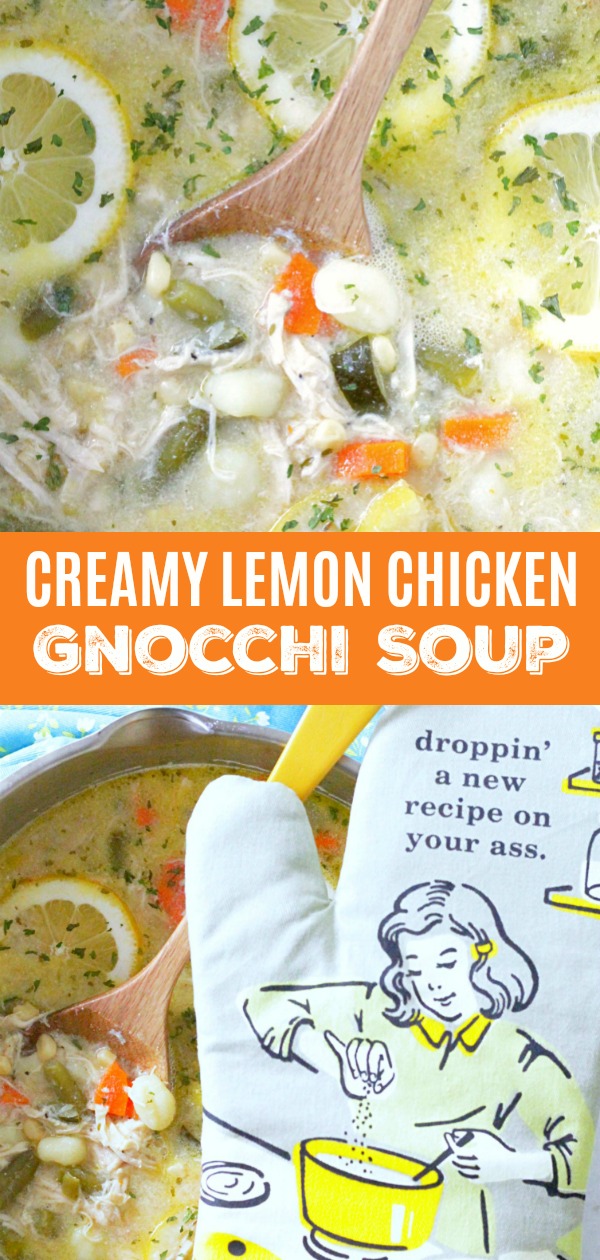 Creamy Lemon Chicken Gnocchi Soup
Creamy Lemon Chicken Gnocchi Soup just might be more effective at curing your cold than a traditional Chicken Noodle Soup.
Ingredients
2

tbsp

unsalted butter

1/2

sweet

onion

finely chopped

2

medium

carrots

peeled and chopped

1

small

zucchinni

chopped

1 1/2

cups

frozen cut green beans

1

cup

canned corn

drained

1

tsp

salt

1

tsp

dried parsley

1/2

tsp

garlic salt

1/2

tsp

black pepper

1

rotisserie chicken

I used the white meat only and reserved the dark meat for another recipe

2

slices

fresh lemon

4

cups

chicken stock

1/2

cup

sour cream

12

oz

mini potato gnocchi
Instructions
To a soup pot over medium heat, add the butter to melt.

Add all the vegetables (onion through corn) and cook, stirring occasionally, for about 5 minutes.

Season with the salt, parsley, garlic salt and pepper.

Add the shredded rotisserie chicken, chicken stock and lemon slices and stir well.

Cover and simmer the soup until the vegetables are tender, about 20 minutes.

Remove the cover and stir in the sour cream and gnocchi. Simmer for an additional 5 - 10 minutes and serve.
Nutrition
More Soup Recipes: