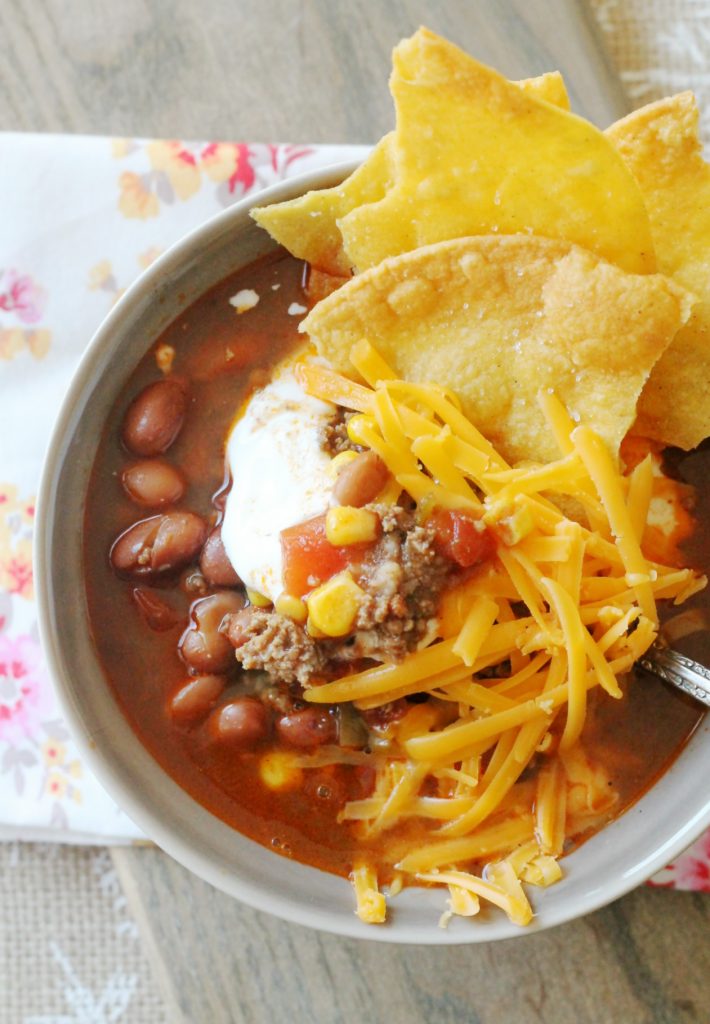 So why is my recipe the BEST taco soup? Because I use freshly fried corn tortillas. I think they totally take this soup over the top.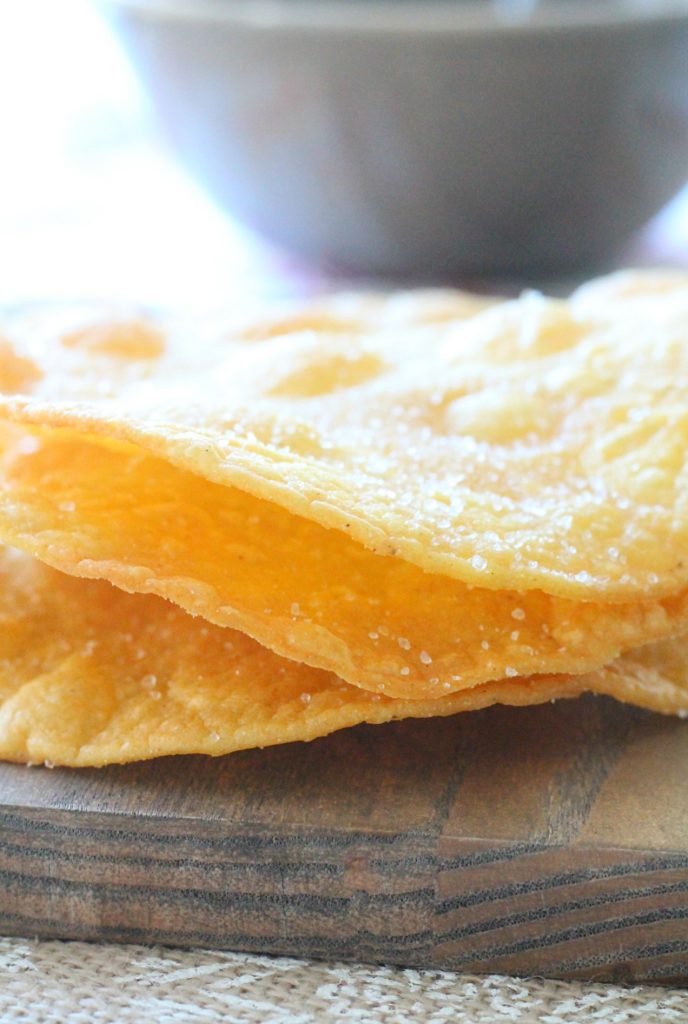 I'd published this recipe back in March but I've tweaked it enough that I thought it was worth a reshare. We love Mexican cuisine so much that it's considered comfort food in our house. And this soup is quick comfort food. Everything is into the pot in about 10 minutes and then you just have to let it simmer. This taco soup makes an appearance on our dinner table at least once a month and sometimes more often.

POPULAR VIDEOS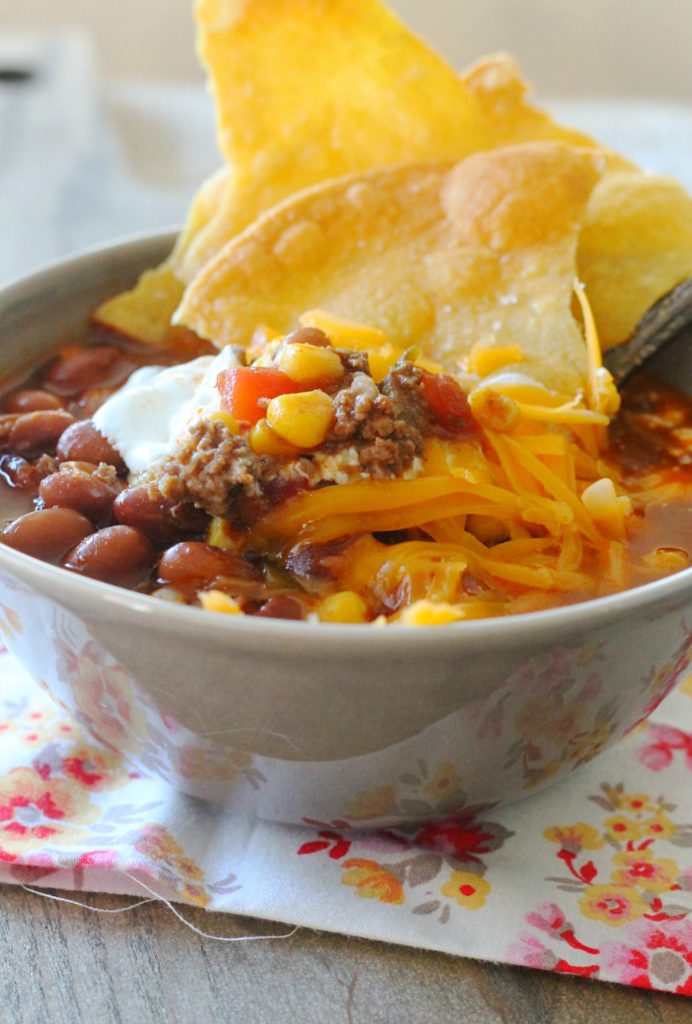 This recipe is featured on Meal Plan Monday. Meal Plan Monday is proudly hosted by Southern Plate, Southern Bite, A Southern Soul, and Big Bear's Wife.
The Best Taco Soup
2016-03-03 08:29:37
Serves 8
Ingredients
Corn Tortillas (4-inch)
Canola Oil
Sea Salt
1 1/2 pounds ground sirloin (90% lean)
1 package Frontera Ground Beef Taco Skillet Sauce (may use one envelope taco seasoning instead)
1 (15 oz.) can pinto beans, drained and rinsed
1 (15 oz.) can sweet corn, drained
1 (15 oz.) can petit cut diced tomatoes with green chiles, drained
1 (15 oz.) can fire roasted diced tomatoes, drained
3 c. chicken stock
salt to taste
Shredded Cheddar Cheese
Sour Cream
Instructions
In a large non-stick skillet, heat about 1/4-inch of canola oil over medium-high heat. Add corn tortillas, two or three at a time, and fry until lightly browned and crisp, about 2 minutes per side. I was frying on an electric stove top. On a gas stove top you might only need to set the heat to medium.
Remove the fried tortillas to a paper towel lined plate and sprinkle lightly with sea salt. Set aside until soup is ready to serve.
In a large stock pot over medium-high heat, add the ground sirloin and cook until meat is crumbled and no longer pink. Add the taco skillet sauce and mix until combined. Add the beans, corn, two types of tomatoes and chicken stock. Stir well.
Bring the soup to a gentle boil. Reduce the heat and simmer the soup for 20-30 minutes. Season soup with salt to taste - if needed.
Serve the taco soup topped with shredded cheddar cheese, sour cream and the freshly fried corn tortillas.
Foodtastic Mom https://www.foodtasticmom.com/