Tiramisu Brownie Bites are the perfect semi-homemade treat to bring to a party. Store bought brownie bites are topped with the most luscious espresso-kissed mascarpone whipped cream.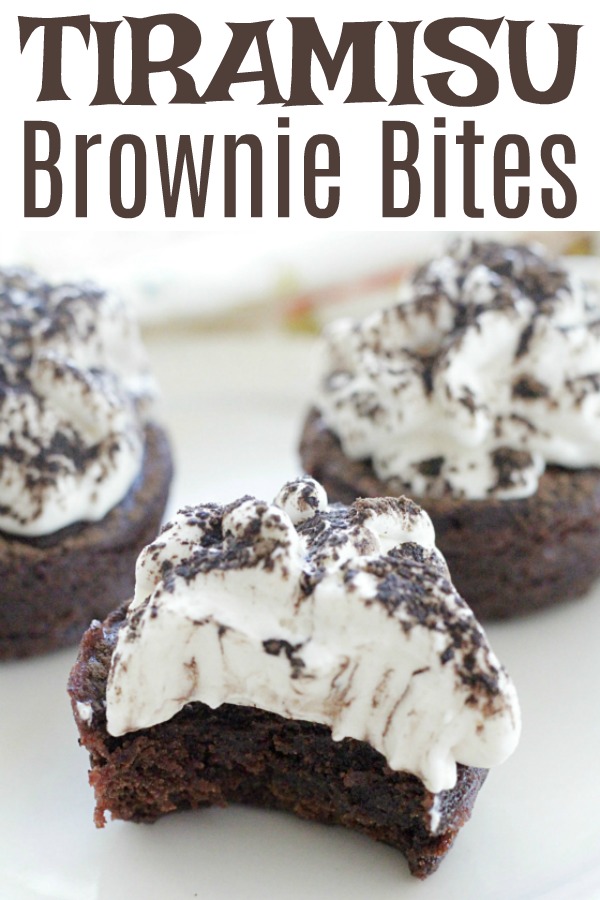 Desserts and baking have been my nemesis lately. I've always been more of a cooker than a baker but a brand new gas stove in my kitchen has taken some getting used to. For most of my life I cooked and baked with electric. And while I'm beyond thrilled with my new gas-powered cook top the baking experience in my gas-powered oven has taken some getting used to on my part. But that's a longer story for another day.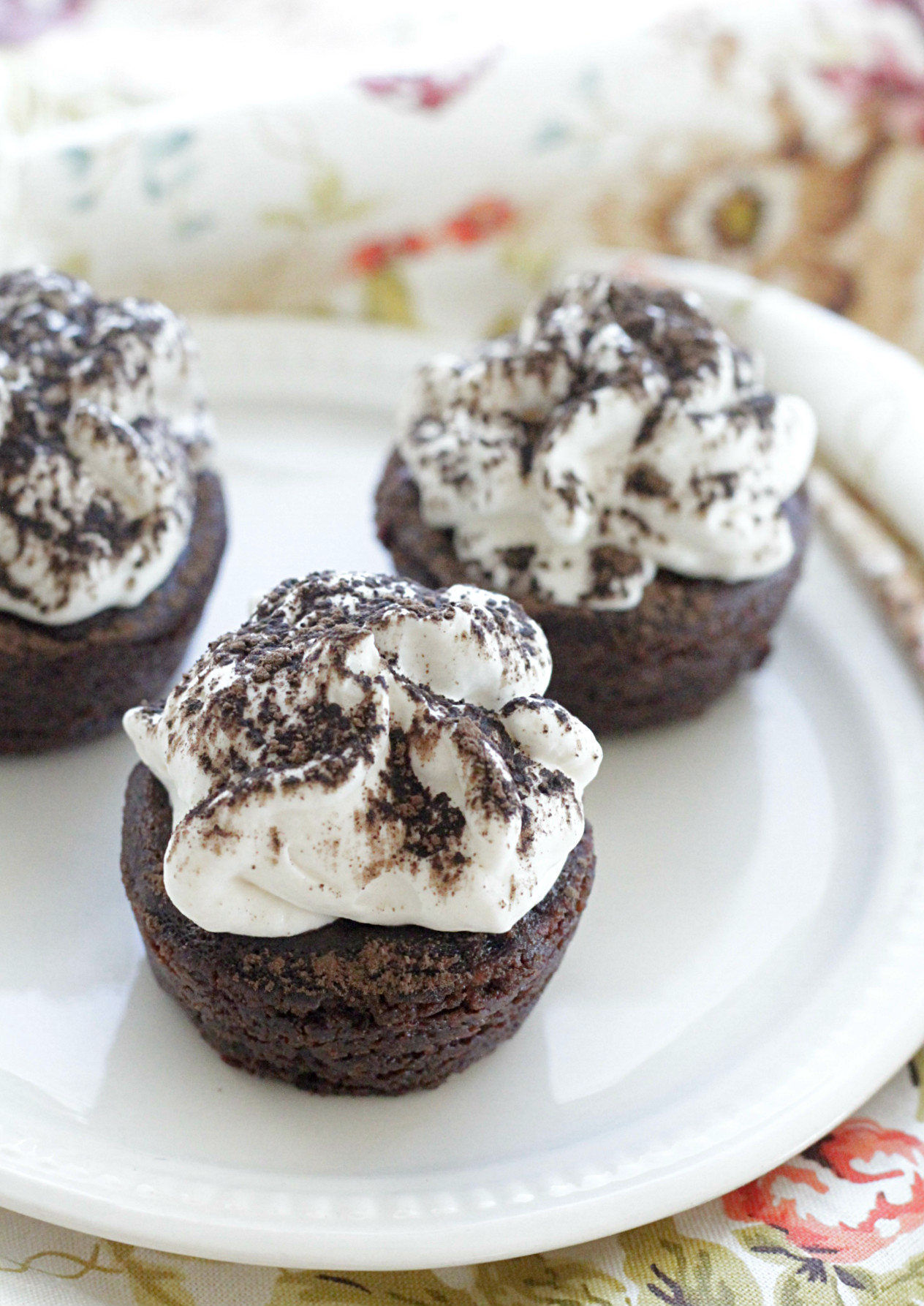 I took inspiration for these delightful little tiramisu bites from a trip I took earlier this year to the great city of Cleveland, Ohio thanks to the American Dairy Association Mideast. Reflecting on all that happened during 2017 to me and my family I'd definitely list this little blogging getaway as one of my favorite things.

We are a dairy loving family and my two swimmers enjoy downing glasses of chocolate milk after their practices – it's a great recovery drink if you didn't know. My trip to Cleveland enlightened me to how a dairy farm operates, how the NFL partners with dairy to engage kids in daily exercise and how good fresh ricotta smells when it's being made.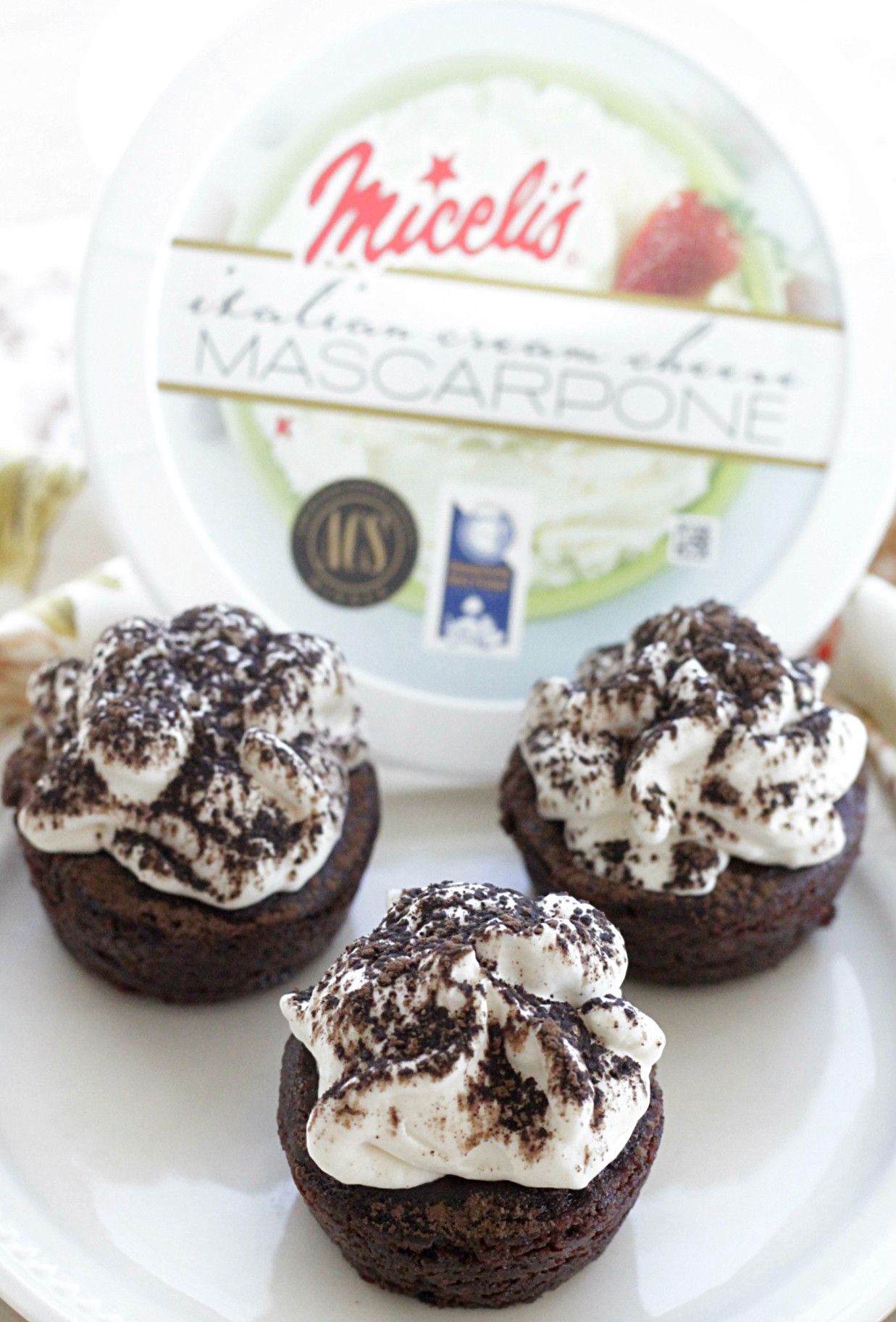 Our trip to Clardale Farm with our tour guide farmer Frank Burkett began on a chilly, foggy, bright and early morning. But despite our pre-sunrise arrival the dairy workers were already well into a milking session when we arrived. So much care, testing and work goes into getting milk safely to the store. I was surprised to learn that each batch of milk is tested for antibiotics before being taken away from the farm and if even a small amount is detected all the milk is dumped. But my favorite part of the farm was the baby cows. One even decided that my knee was delicious.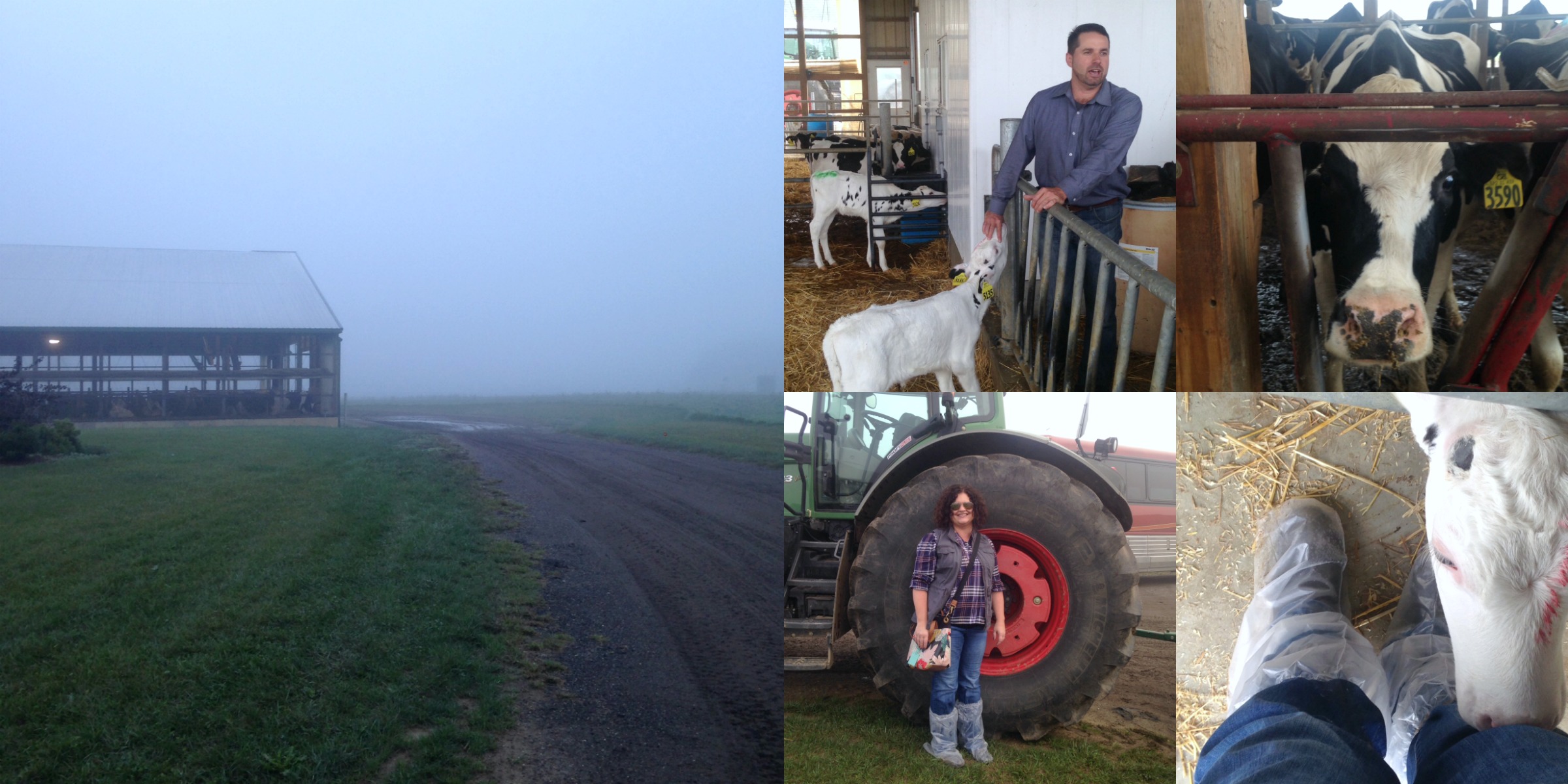 Our tour of Miceli's was really smelly – in a good way. They are one of the largest suppliers of ricotta and if you have ever purchased a frozen meal at the grocery store that contains ricotta you are likely eating Miceli's cheese. They have an authentic Italian wood-fired pizza oven on-site which we got to enjoy for lunch and then we went home with some of their delicious cheeses including two tubs of mascarpone – which is similar to cream cheese but sweeter.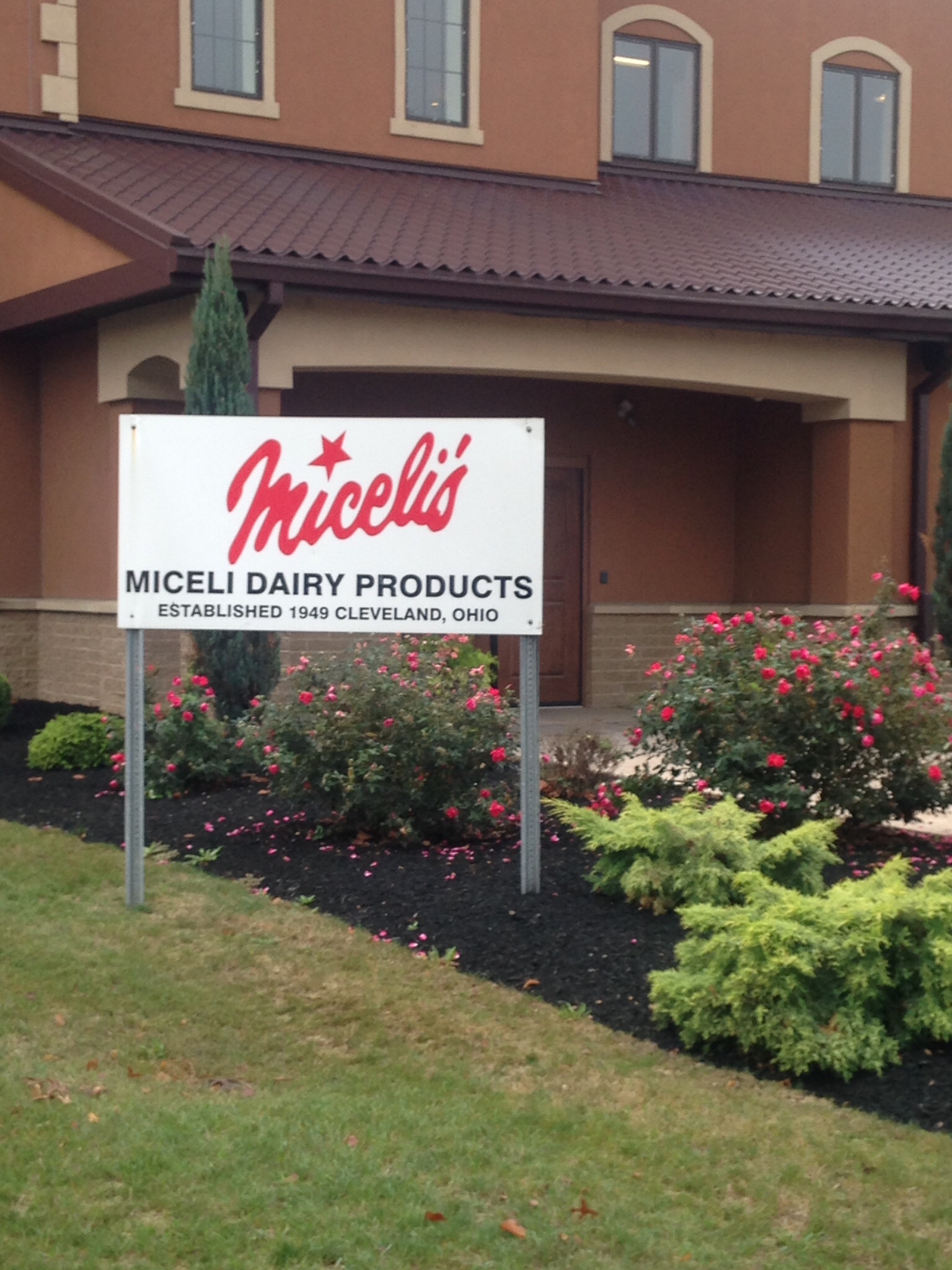 That evening we enjoyed a visit to the Cleveland Browns stadium where we were treated like VIP's with a three-course dinner served on the field and a one-on-one conversation with NFL hall-of-famer Joe Thomas. Joe could not have been nicer and brought two of his children along with him to enjoy our dinner. He visits local schools in Cleveland as part of the NFL's partnership with the USDA – Fuel Up to Play 60. Schools get help with their free breakfast programs thanks to this initiative and kids get empowered with leadership roles in the organization. It's a WIN-WIN.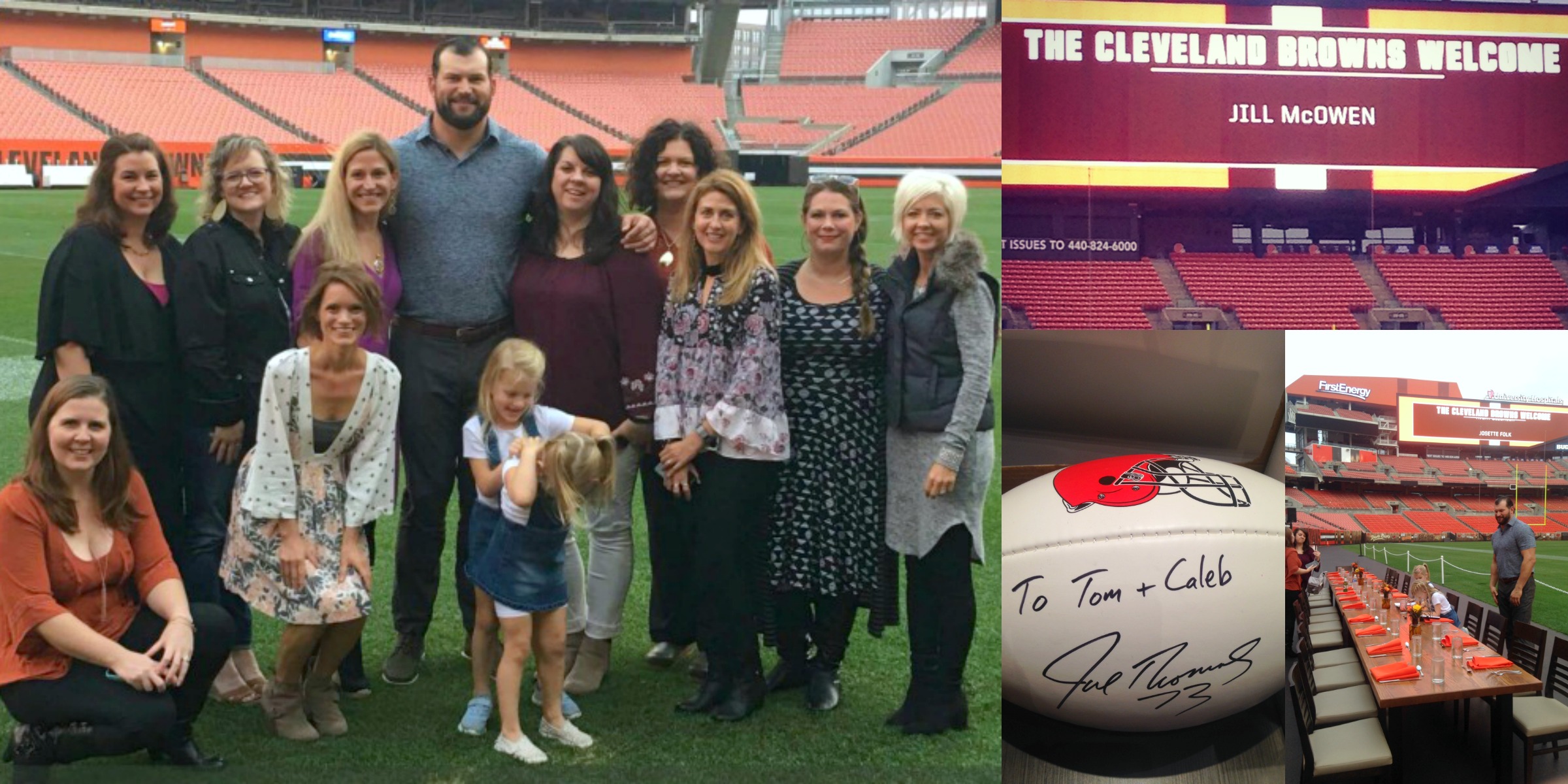 Now back to that Miceli's mascarpone. I'd been reading recently about making stabilized whipped cream at home. There's nothing like real whipped cream but it deflates and doesn't stand up like a frosting. The key is whipping in some cream cheese or in this case mascarpone. This keeps the cream from deflating.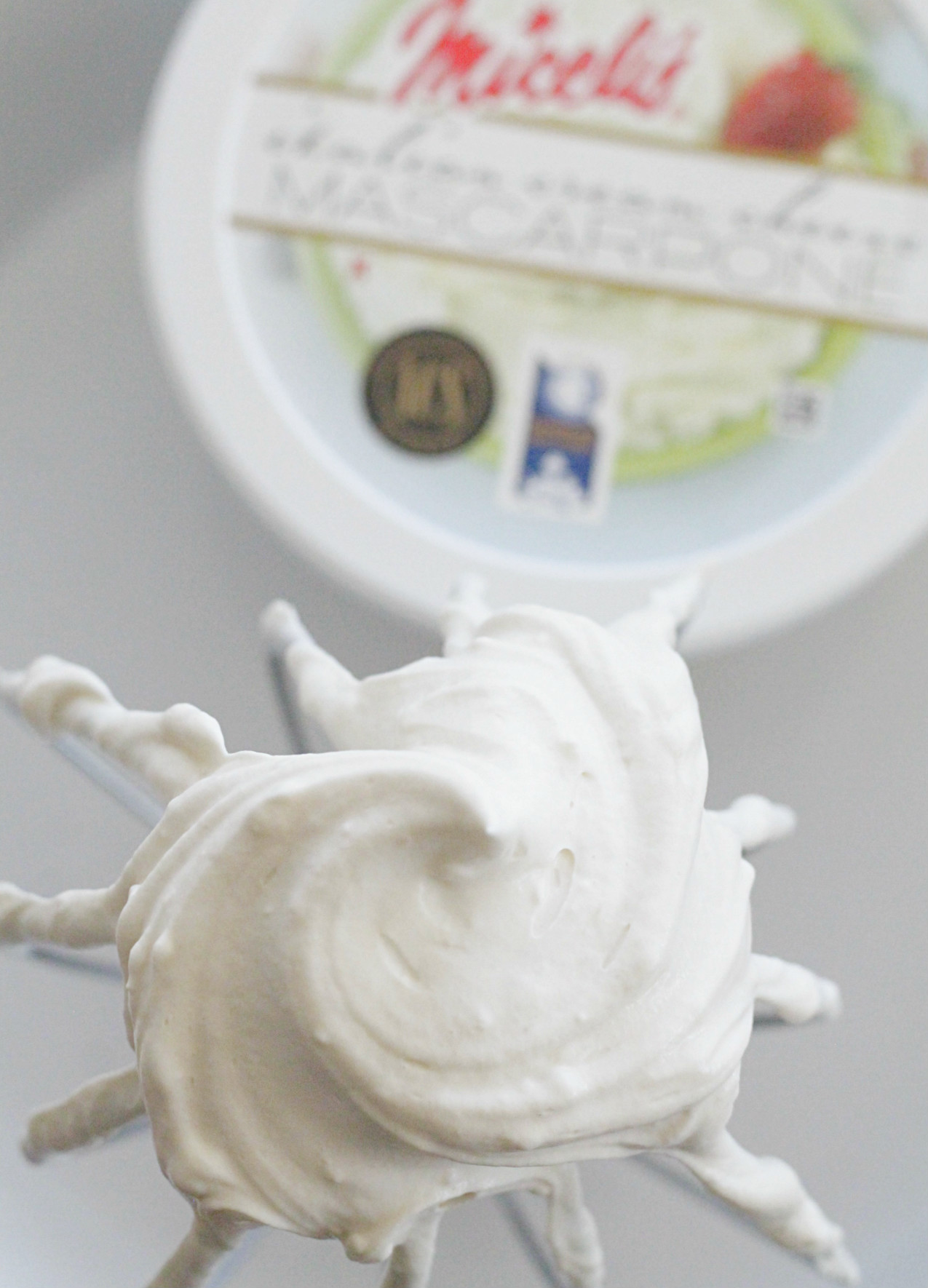 Flavoring this cream and mascarpone mixture with espresso lends a classic tiramisu twist so I decided to use this luscious creation to top store-bought brownie bites, thereby creating tiramisu brownie bites. Since my oven baking skills are a little rusty at the moment I took help from the store. And let's be honest, the busyness of life sometimes requires shortcuts. Be sure and check out the links I've included to learn more about the American Dairy Assocation Mideast and all the good work they do – including their current partnership with Feeding America for the Great American Milk Drive. And don't forget to PIN this recipe!

Tiramisu Brownie Bites
Tiramisu Brownie Bites are the perfect semi-homemade treat to bring to a party. Store bought brownie bites are topped with the most luscious espresso-kissed mascarpone whipped cream.
Ingredients
1

cup

heavy whipping cream

cold

4

oz

mascarpone cheese

softened

1/4

cup

confectioner's sugar

2

tbsp

prepared espresso

I bought a small can of Starbuck's

1/2

tsp

vanilla extract

store bought brownie bites

cocoa powder

optional
Instructions
In a large bowl, combine the whipping cream, mascarpone, confectioner's sugar, espresso and vanilla.

With a hand or stand mixer, start the speed on low until the mixture is starting to combine and then gradually increase the speed to high. Whip on high for about a minute until whipped cream is formed.

Top each brownie bite generously with the espresso mascarpone whipped cream. And dust the tops with cocoa powder, if desired.
Here's some more of my favorite recipes with DAIRY…
White Chocolate Lemon Cheesecakes
The Best Sour Cream Coffee Cake
Party Potatoes
Slow Cooker Alfredo Mac and Cheese