So simple to make these White Chocolate Lemon Cheesecakes can be topped to match any holiday or occasion.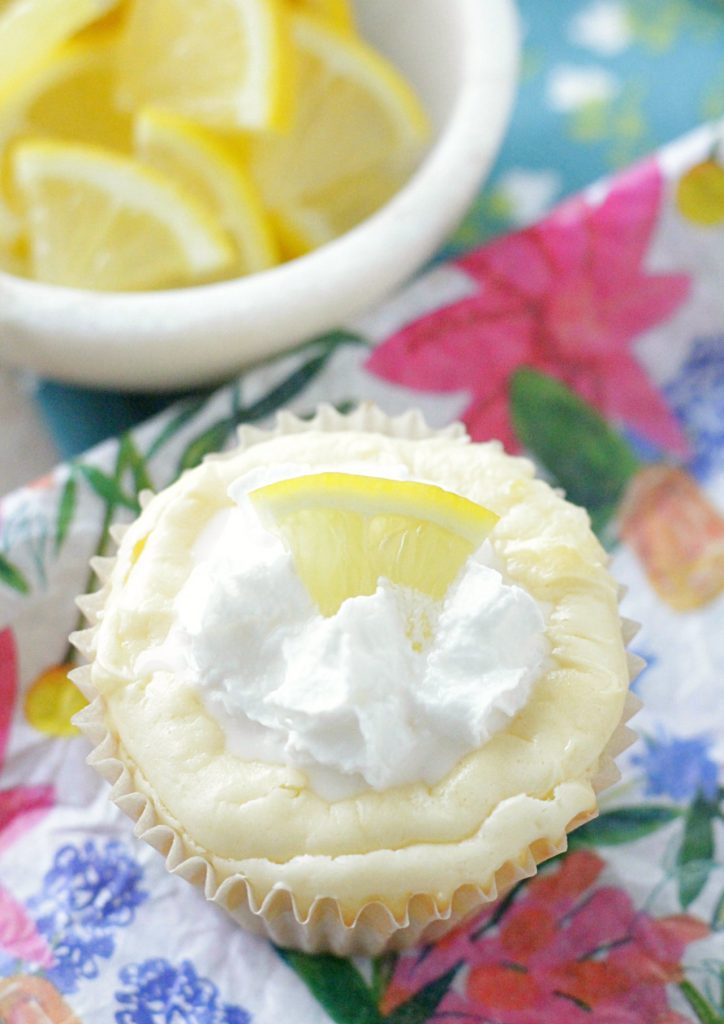 I don't make desserts very often around here. I will happily eat desserts that other people make. And that's the problem. When I make cheesecake or a batch of cupcakes they are all sitting in the house staring back at me. And then I eat way too many of whatever dessert I happened to have made.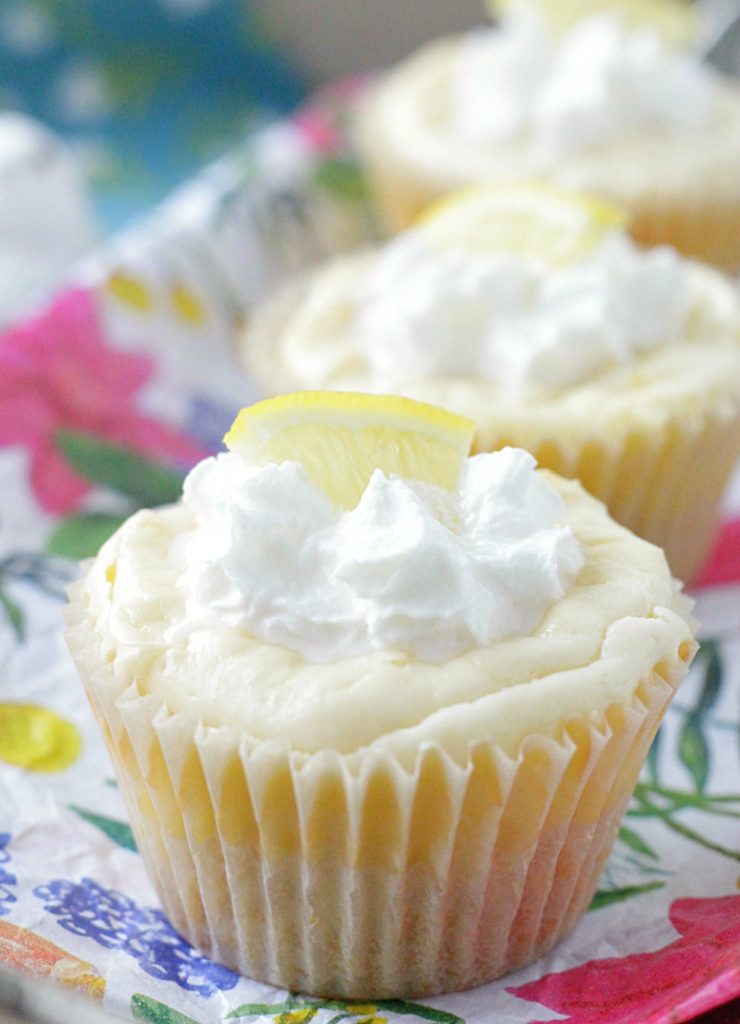 Last week I made a batch of chocolate stout cupcakes with raspberry cream cheese frosting. Normally I'd send the leftovers into work with my husband. Teachers' lounges are great places to gift extra desserts. However he was out of town and I didn't plan very well on giving away my extras.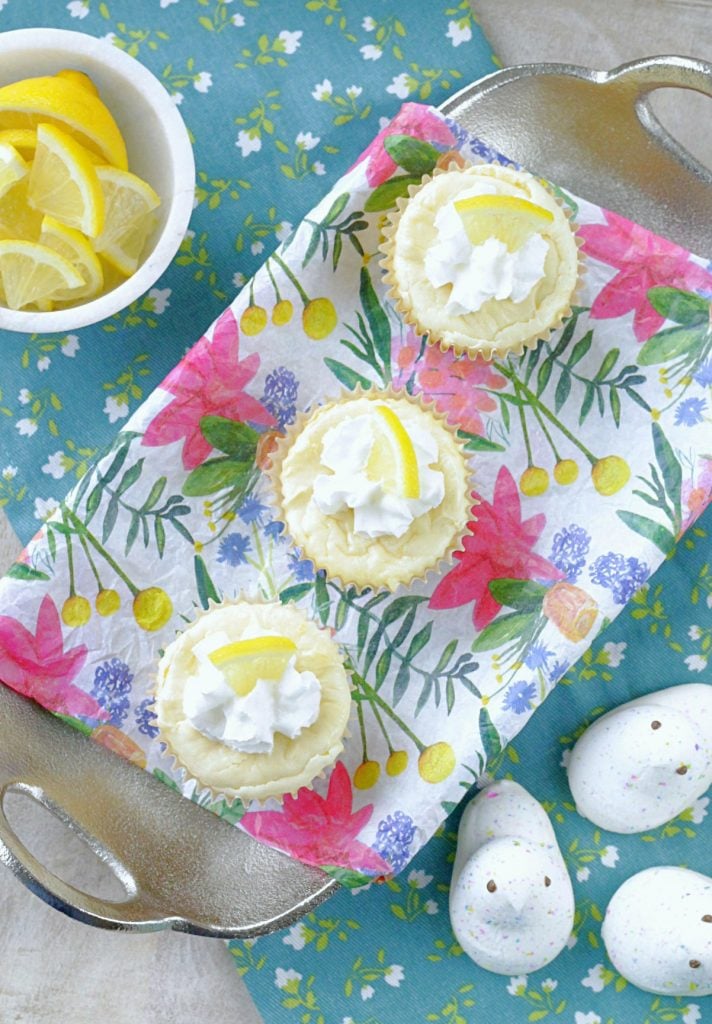 I hate to admit it but I ended up tossing over a dozen cupcakes in the trash! Better in the trash than adding to my waistline but I really need to be better about getting the word out and having friends come and pick up my extras.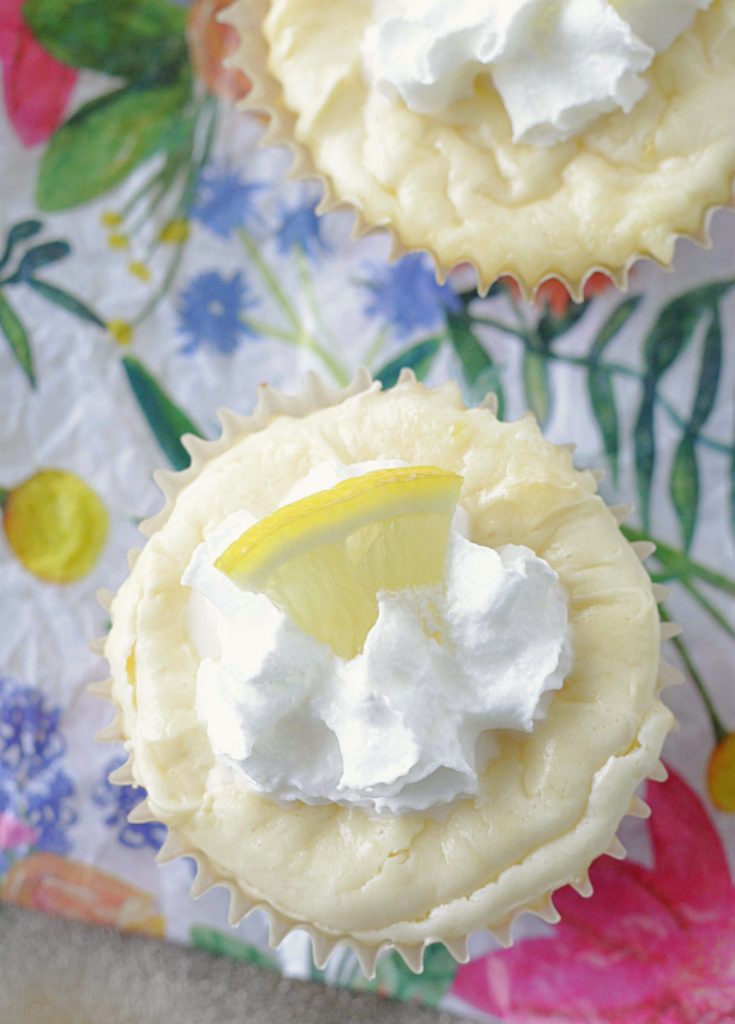 Anyway each year when Easter rolls around I can't resist the Peeps. I don't love marshmallows to just eat plain but Peeps are different. They're just so cute. They were always my favorite as a kid apparently too. So I decided to remake my favorite mini cheesecake recipe into a simple white chocolate and fresh lemon flavor.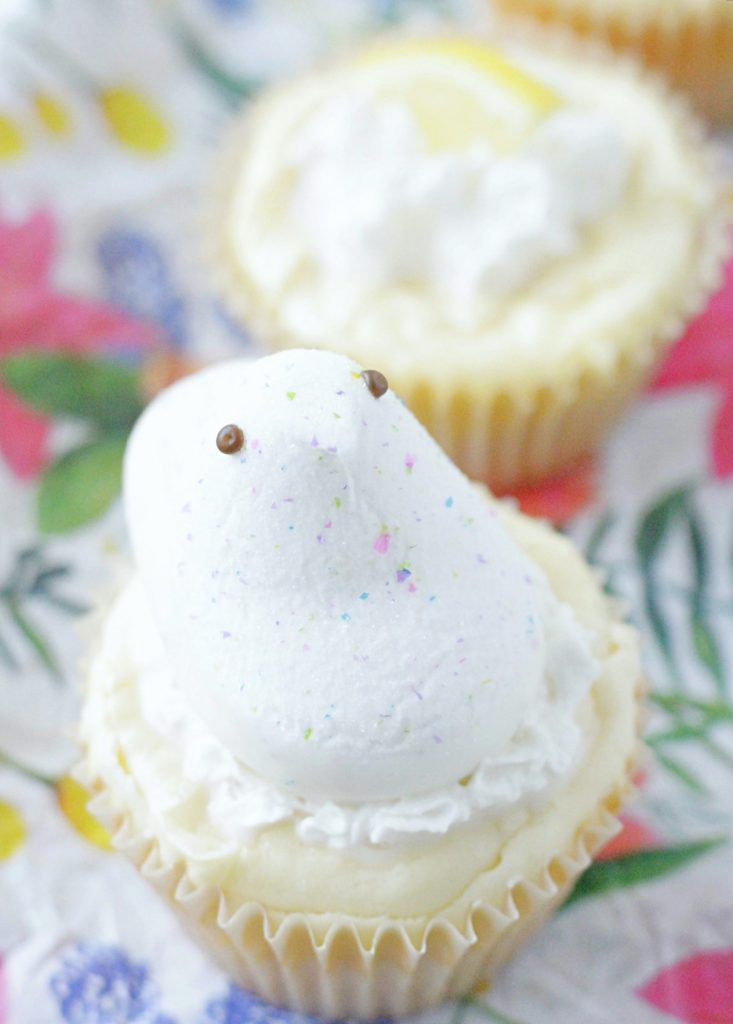 I had these ready to go in the oven in just about 10 minutes. These are such a simple and tasty little dessert. You can make them ahead so they are perfect for entertaining. I think they look cute with both a Peep on top or whipped cream and little slice of fresh lemon.

White Chocolate Lemon Cheesecakes
So simple to make these White Chocolate Lemon Cheesecakes can be topped to match any holiday or occasion.
Ingredients
16

butter or shortbread cookies

I used Pepperidge Farm Chessmen Cookies

4

tbsp

unsalted butter

melted

1/8

tsp

salt

4

oz

white chocolate

melted

16

oz

cream cheese

softened

2/3

cup

sugar

2

tbsp

fresh lemon juice

1

tbsp

lemon zest

1

tsp

vanilla extract

2

large

eggs
Instructions
Preheat oven to 350 degrees.

Line a muffin tin with 12 cupcake liners.

Finely crush the cookies. Add the 1/8 teaspoon salt and melted butter to the crushed cookies in a bowl and mix together with a fork until completely combined.

Add about a tablespoon of the crust mixture to the bottom of each cupcake liner and lightly press down to form the crust.

With a hand or stand mixer, beat together the cream cheese, melted white chocolate, sugar, lemon juice, lemon zest and vanilla until smooth.

Add the eggs to the cheesecake batter and beat again until smooth.

Divide the batter evenly among the cupcake liners.

Bake the cheesecakes until the centers are puffed, 18 - 20 minutes.

Allow to cool in the pan completely and then refrigerate the cheesecakes (covered) until ready to serve.
Nutrition