White Chocolate Strawberry Mini Cheesecakes have an OREO cookie crust topped with a creamy white chocolate cheesecake filling swirled with strawberry preserves. They are tasty, handheld treats that are quick and simple to make.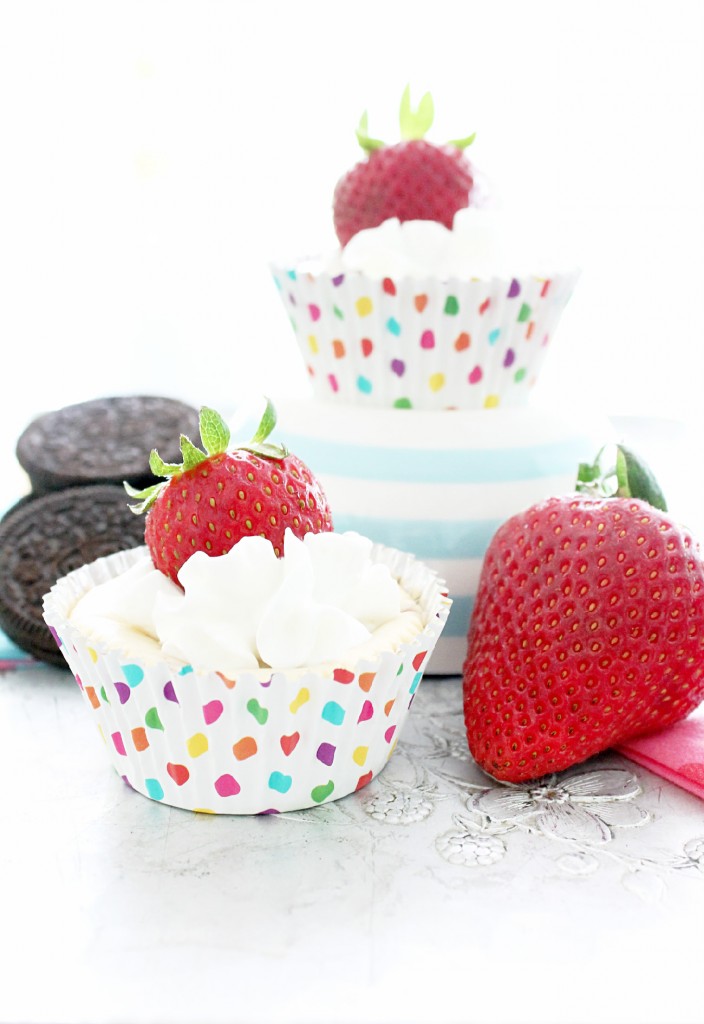 It's our children's last day of school, which means when they walk through our front door this afternoon, I'll be looking at a 2nd and a 4th grader. A successful school year for them both and the first day of summer are most certainly reasons to celebrate! And I haven't made a dessert for you in way too long.
I love dessert. Too much really. So to be honest, I don't make them often because if a dessert is in our house, I will eat it. I mean, really… ALL of it. I don't need that kind of temptation around on a daily basis.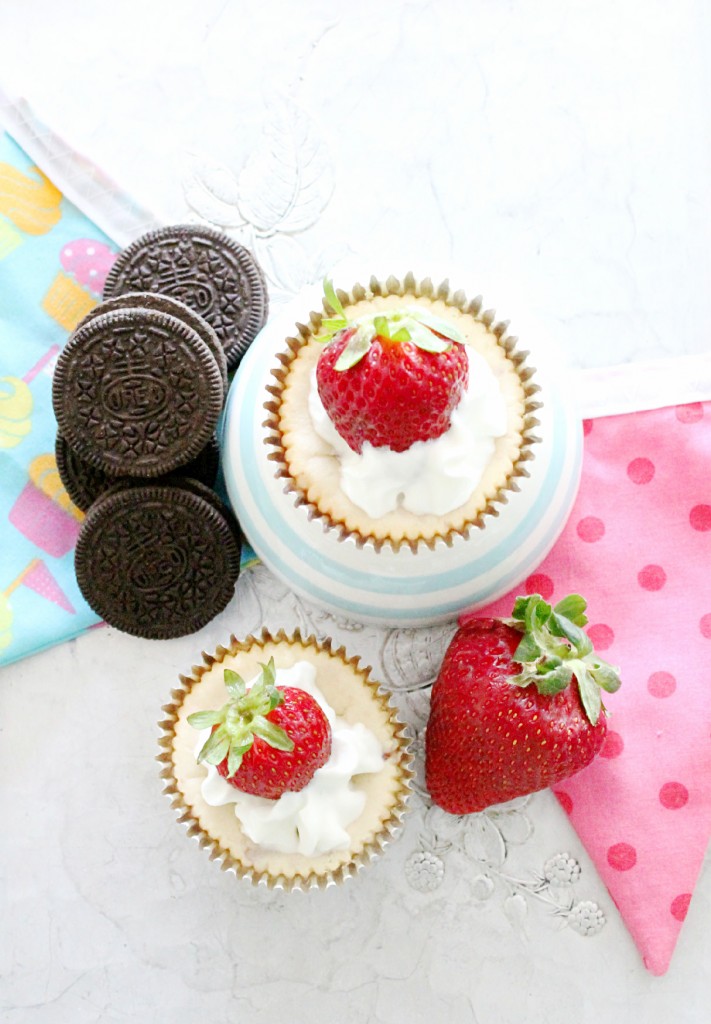 Thankfully both times I've baked a batch of these delicacies, they've gone right out our door for catering jobs. Otherwise my family would have made quick work of these little cheesecakes. And instead of cheesecake today, our kids each got a new book and some bubbles when they got home, so don't think I'm too mean in not keep these treats in the house.
But for you, in each little polka-dotted cup there's an Oreo crust, topped with a white chocolate and strawberry jam infused cream cheese batter and finished with fresh whipped cream and a strawberry. C'mon, you KNOW you want to make a batch of these. Everyone deserves a dessert to celebrate once in a while, especially cheesecake! With strawberries! And chocolate! Happy Summer!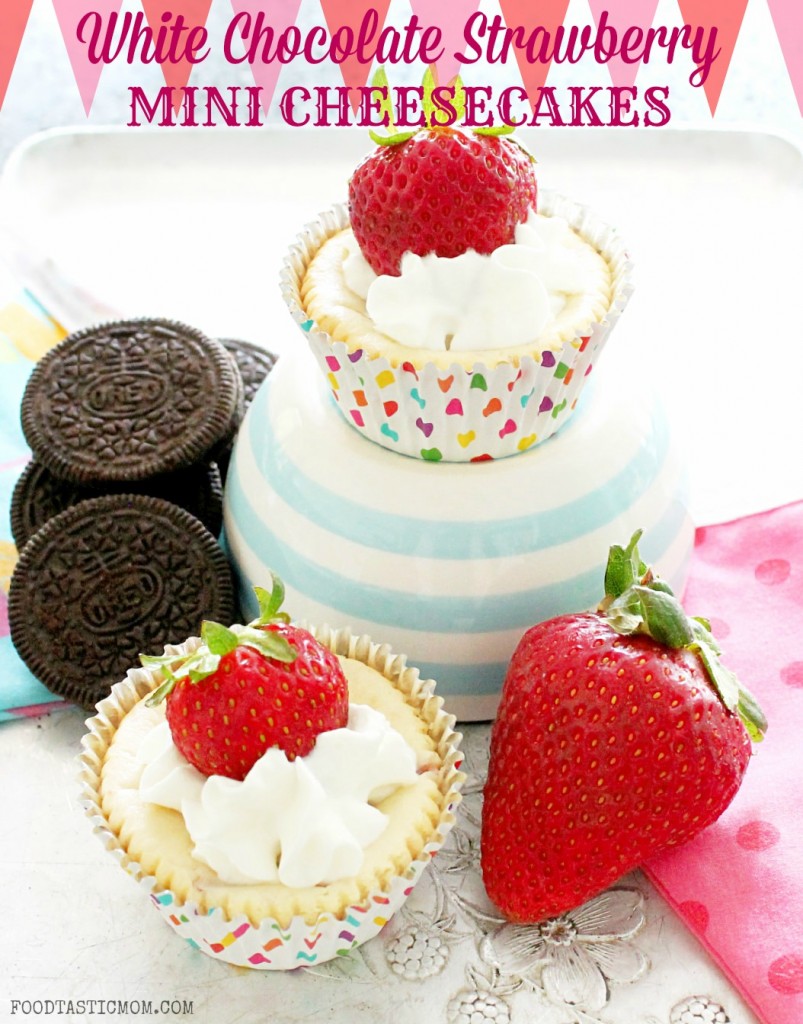 White Chocolate Strawberry Mini Cheesecakes
Ingredients
21

Oreo cookies

finely crushed

6

T.

unsalted butter

melted

pinch

of salt

4

oz.

Ghirardelli White Chocolate Bar

broken into small pieces

16

oz.

2 blocks cream cheese, softened

2/3

c.

white sugar

2

t.

vanilla extract

2

large eggs

1/3

c.

strawberry preserves

Whipped cream and fresh strawberries for serving
Instructions
Preheat oven to 350 degrees and line 20 muffin cups with foil liners.

Mix together the Oreo crumbs, melted butter and pinch of salt to form the crust.

Fill each muffin cup with about a tablespoon of crust and tamp down with the back of a spoon to made the crust even on the bottom of each muffin cup.

Microwave the white chocolate until just melted. Stir with a spatula until smooth.

With a hand or stand mixer, whip together the cream cheese and sugar for about a minute, until fluffy. Add the eggs and vanilla and beat until smooth. Add the white chocolate and beat again until smooth.

Stir in the strawberry jam by hand with a spatula.

Evenly fill the muffin cups with the cheesecake batter, about 1/4 cup per muffin.

Bake for 20 – 22 minutes, until cheesecakes are puffed and slightly jiggly.

Allow to cool in pans for at least 15 minutes. Remove to a cooling rack or plate and refrigerate for at least 2 hours before serving.

To serve, top each mini cheesecake with whipped cream and a fresh strawberry.