This shop has been compensated by Collective Bias, Inc. and its advertiser. All opinions are mine alone. #CarnationSweepstakes #BetterBreakfast #CollectiveBias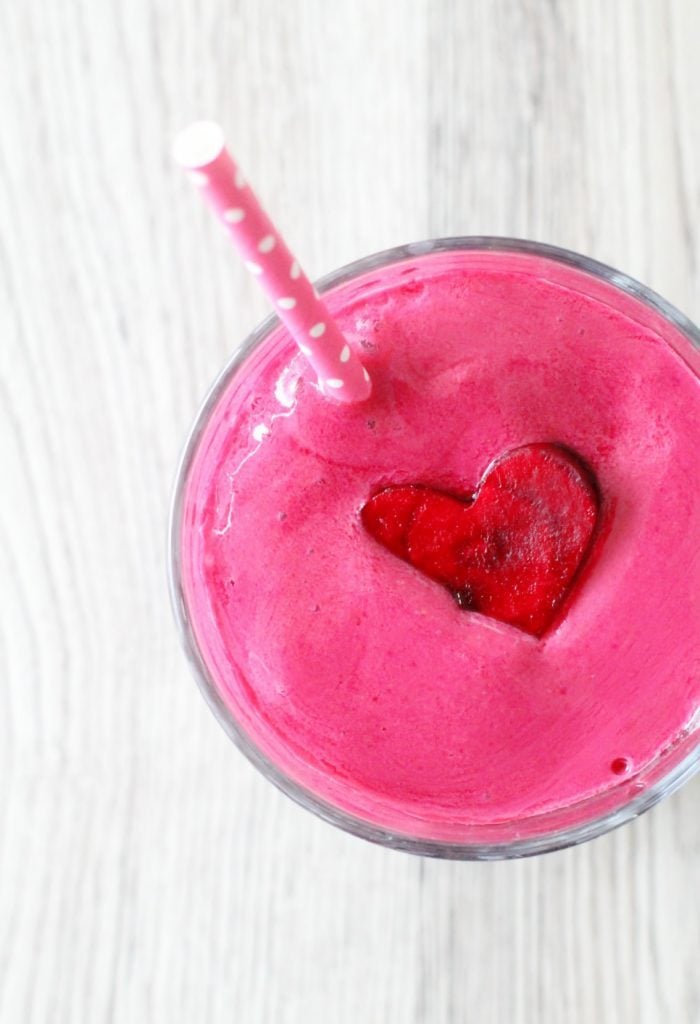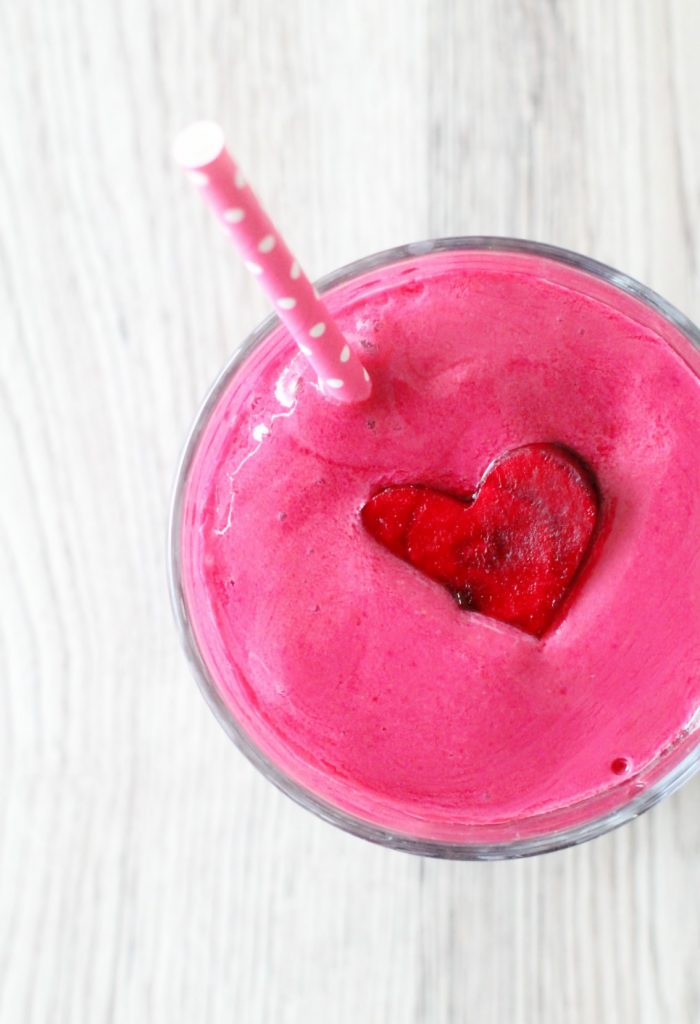 Wake up to my Sweetheart Smoothie – a vibrant pink blend of fresh beets, frozen raspberries, Vanilla Carnation Breakfast Essentials® Powder and coconut milk – sure to energize you for a better morning all the way around.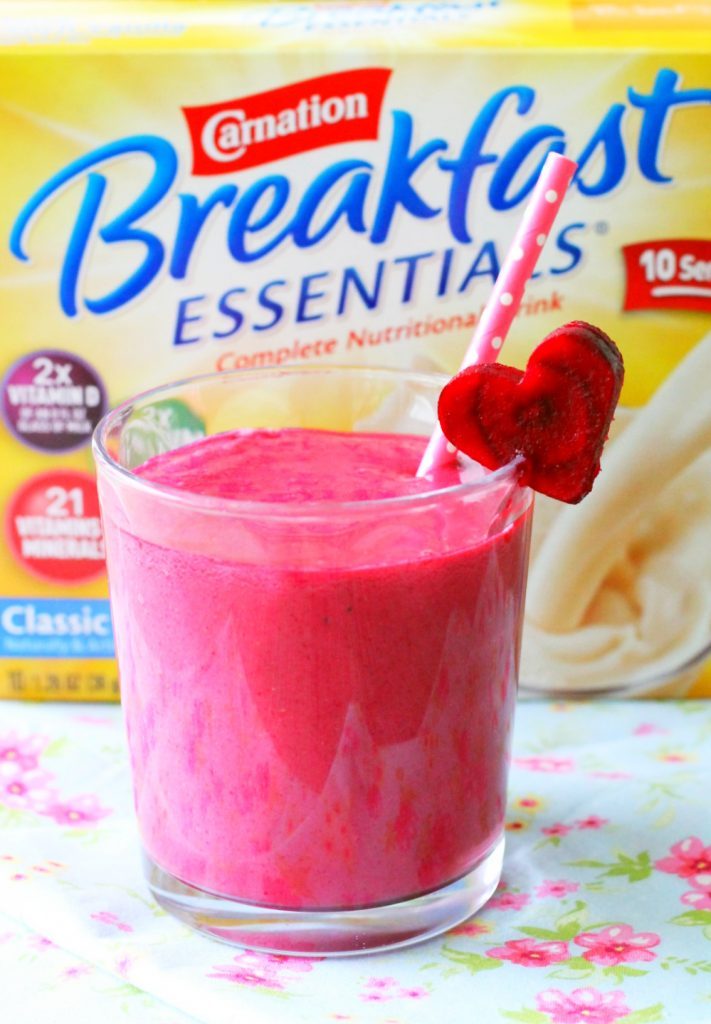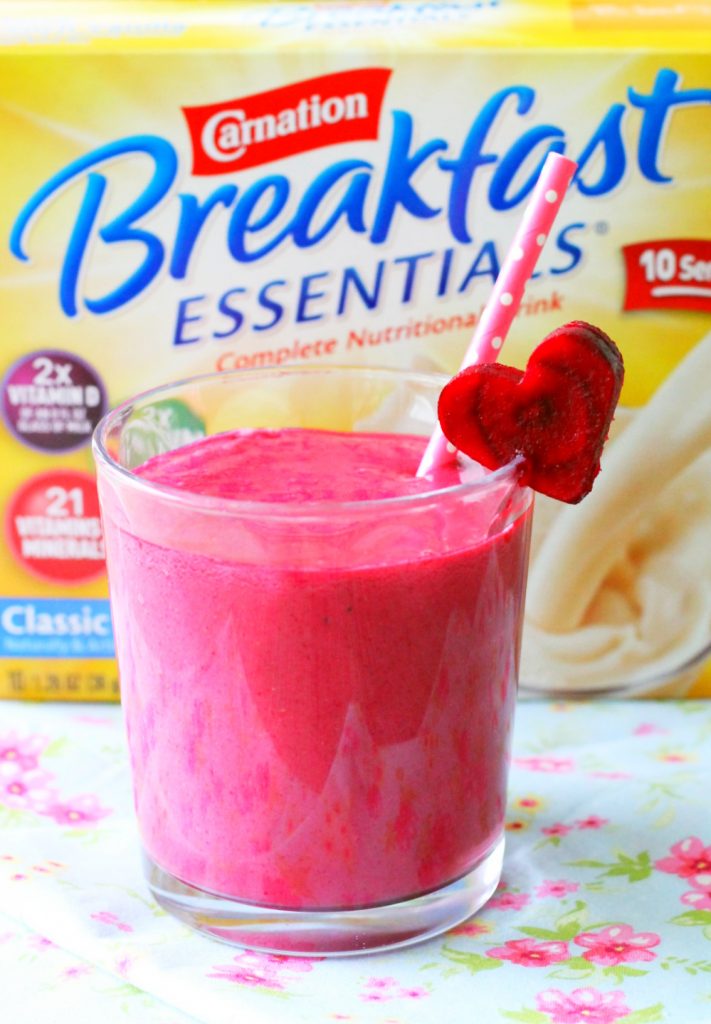 Are you a morning person? Or are you an evening person? I fall squarely in the night owl category. Evening has always been when I have more creativity and energy. This meme floating around on Facebook awhile back doesn't describe me at all. I'm all Barbie and full of sunshine at night when I'm fixing our dinner. Maybe that explains why I blog so much about our dinner recipes! In the morning I most definitely resemble the dinosaur/monster – don't talk to me or I might bite your head off.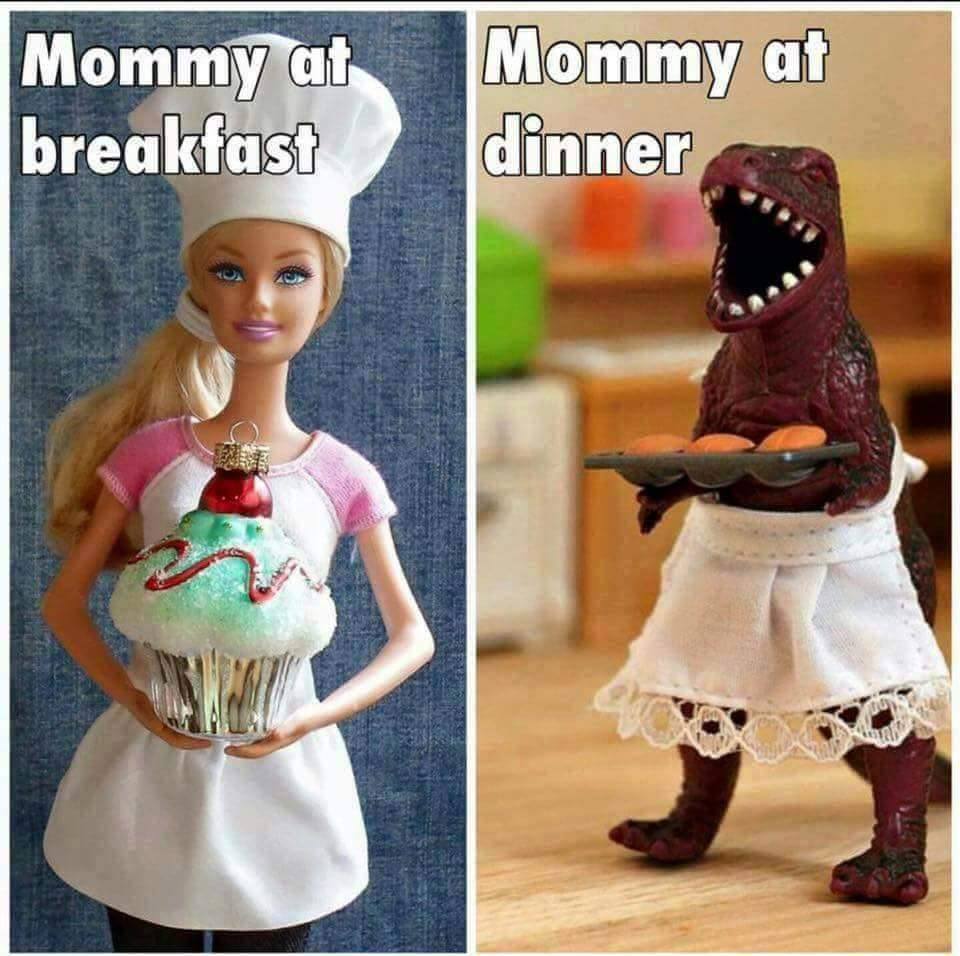 So I totally need to change up my morning routine. I hit snooze too much. Meaning I probably wake up the kids for school too late (my son at least takes after me in the night owl department – poor thing), meaning our morning is always rushed and less than sunny.
I created this Sweetheart Smoothie to help kick off the Carnation 7-Day Challenge because believe me I need it! I know it's just past Valentine's Day but I think hearts are appropriate any time of the year. Especially when you consider how heart healthy this smoothie is. It's a simple base of unsweetened coconut milk blended together with fresh beets, frozen raspberries and one packet of Vanilla Carnation Breakfast Essentials® Powder. The powder provides 13 grams of protein in addition to Vitamin D, Calcium and 21 Vitamins & Minerals so you get a great boost of energy along with the nutrients from the fruits and vegetables. And I easily found all my ingredients at my local Kroger store.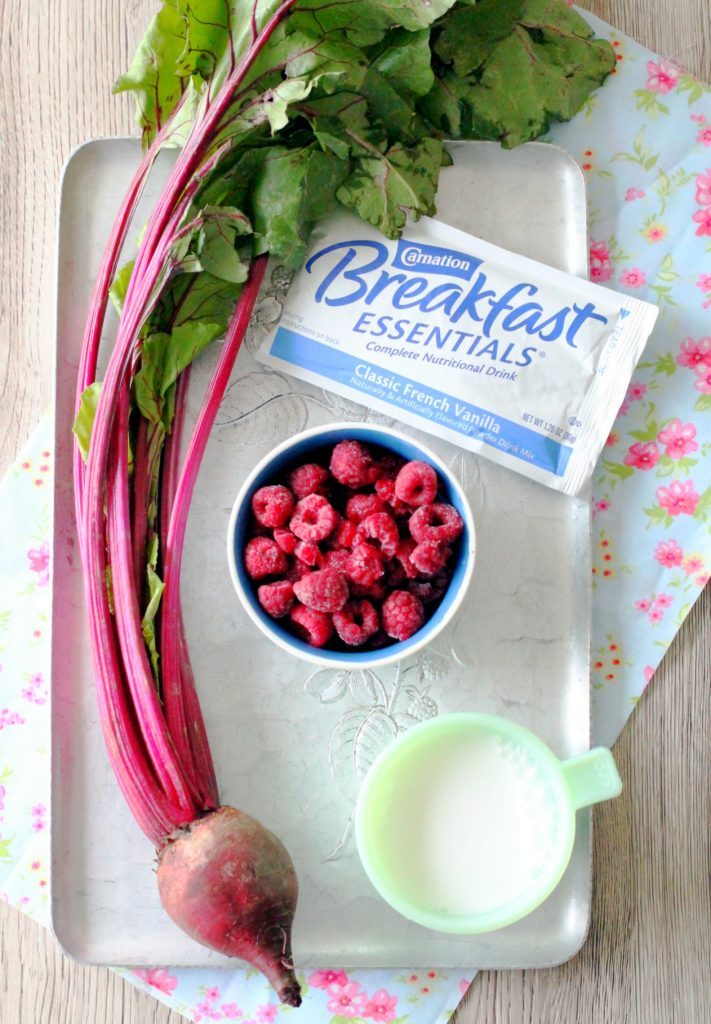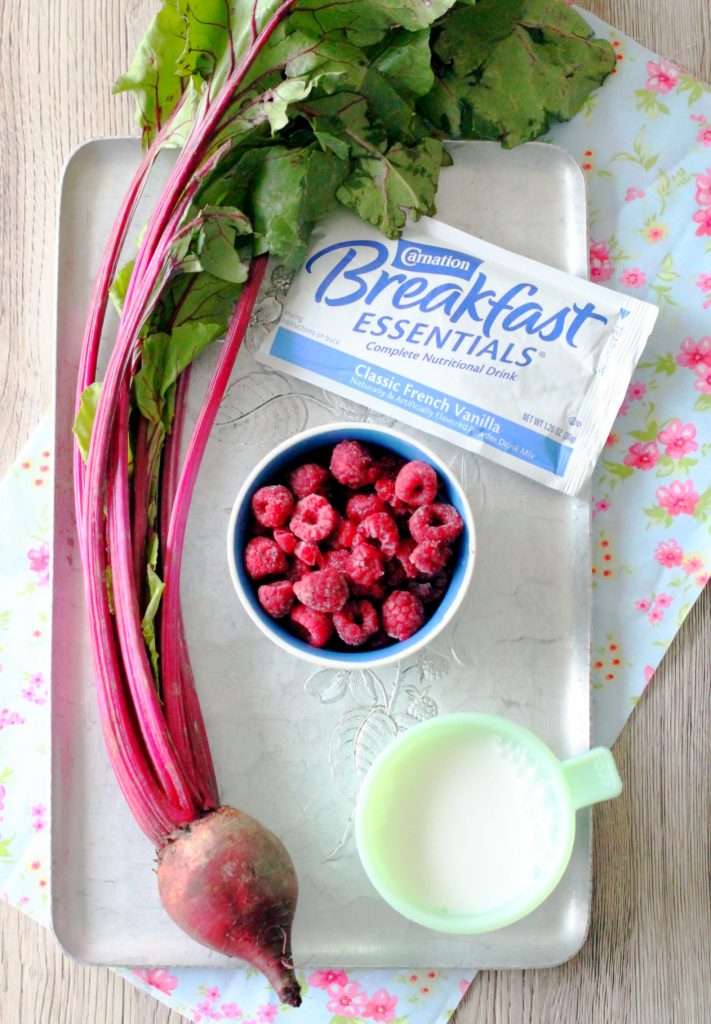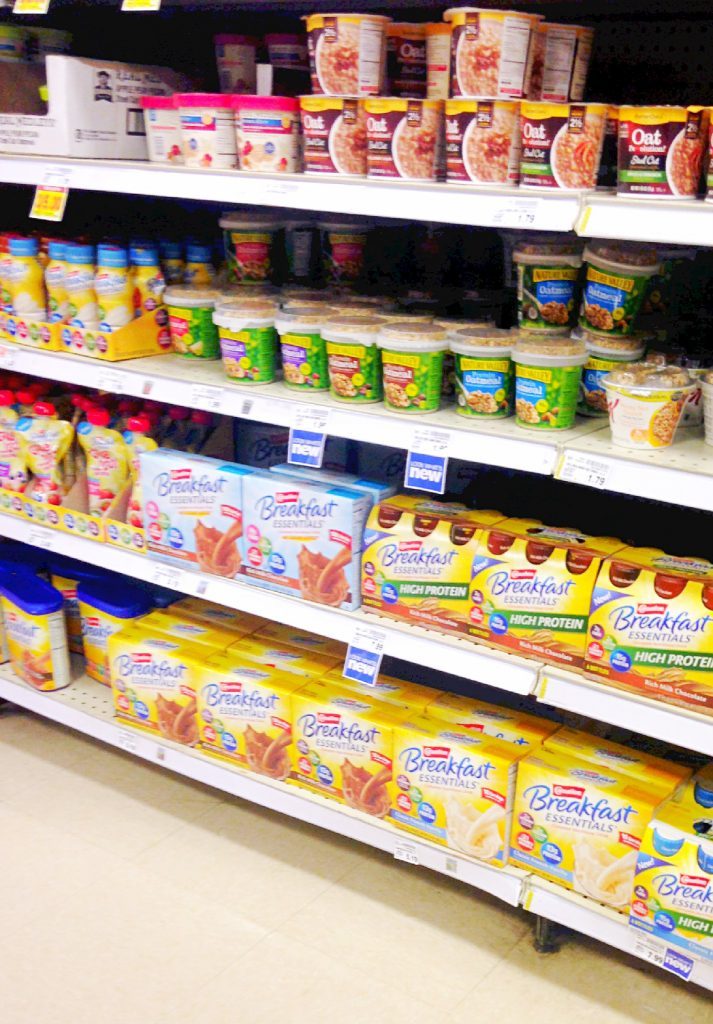 And if you need something even quicker… like when you really did hit snooze one too many times? Or you didn't make it to the store for fresh beets? Carnation Breakfast Essentials® has your back with their ready-to-drink bottles. I highly recommend the Rich Milk Chocolate flavor.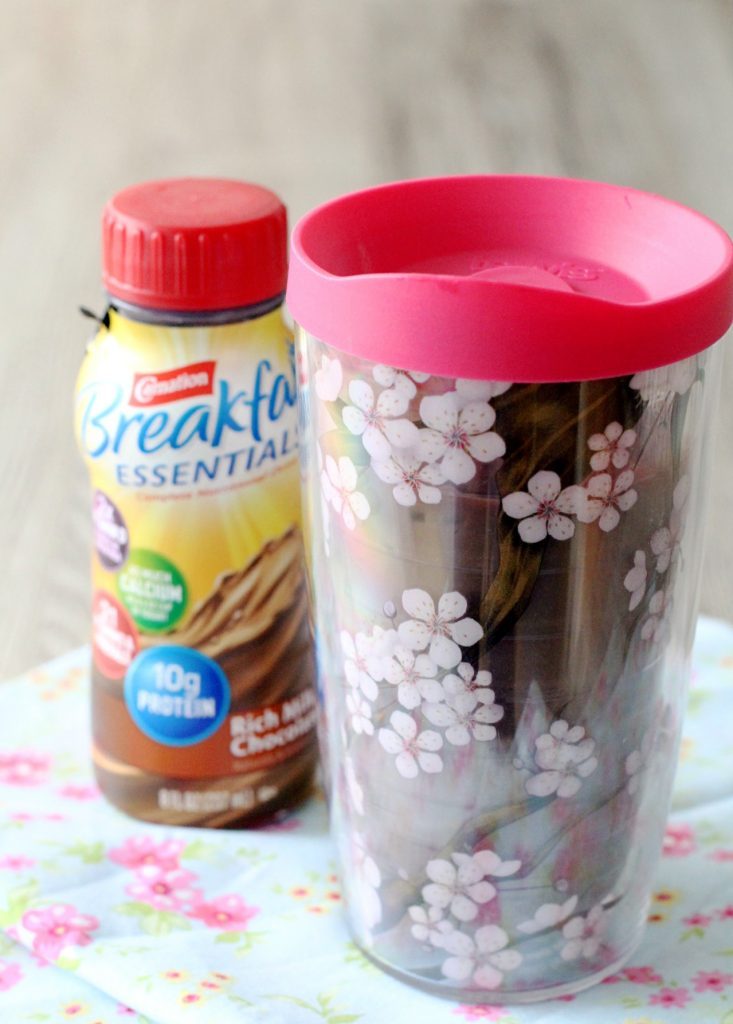 So are you ready to get started? Follow these easy steps:
1. Sign up at CarnationBreakfastChallenge.com.
2. Complete a simple yet fun breakfast mission for a chance to win. New prizes will be revealed every day!
3. Come back any day in February to complete missions and see new prizes. The prizes range from a Fitbit to a GoPro and other awesome stuff!
4. Head to your favorite store to purchase a Carnation Breakfast Essentials® Nutritional Product and upload your receipt for five extra entries per day.
Why not make a Sweetheart Smoothie as one of your breakfast missions? That's what I'll be doing!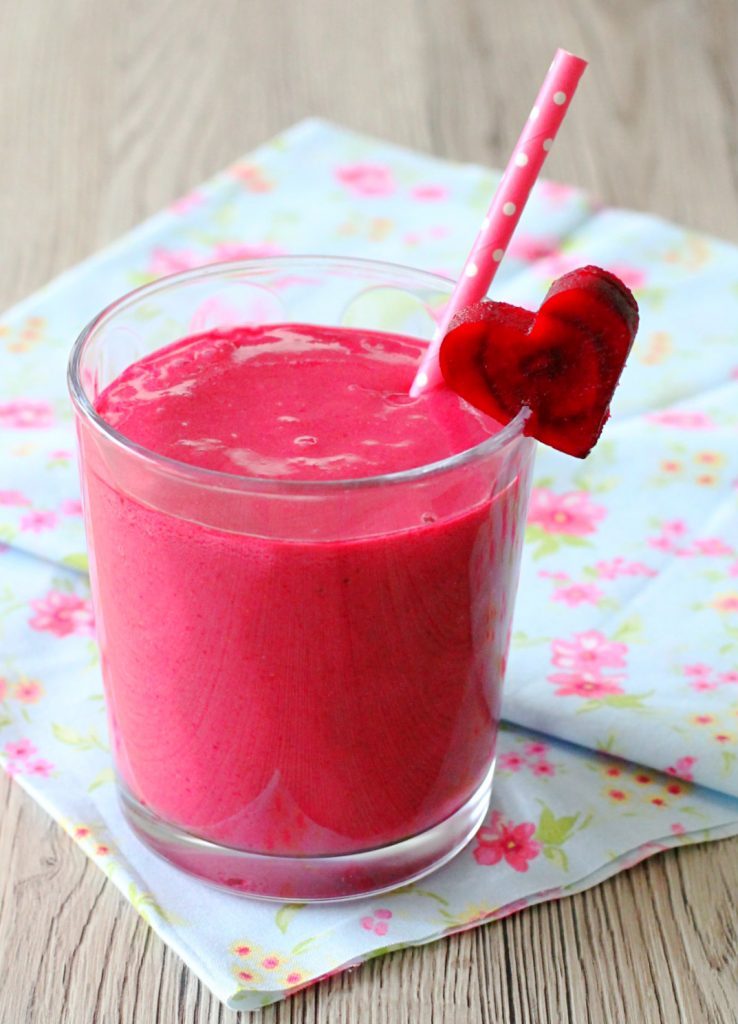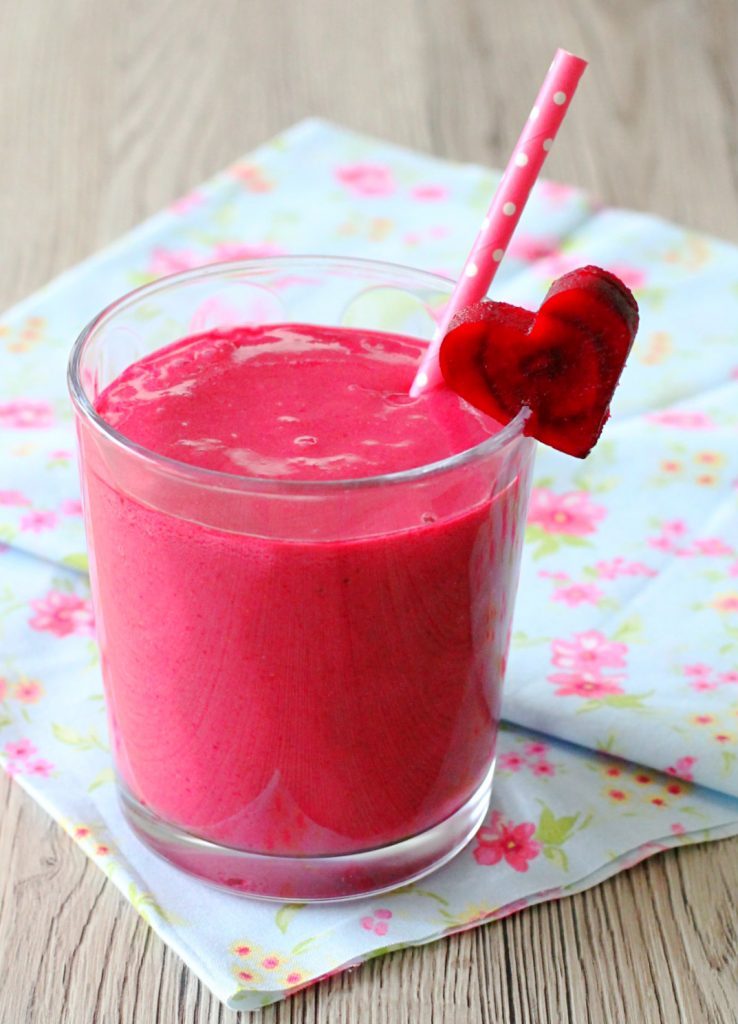 Sweetheart Smoothie
2016-02-15 11:59:18
Serves 1
Ingredients
1 packet Vanilla Carnation Breakfast Essentials® Powder
1 c. frozen raspberries
1/4 c. fresh beet, peeled and diced
1 c. unsweetened coconut milk
Instructions
Place all ingredients in a powerful blender and blend until smooth.
Garnish with a fresh beet heart, if desired.
Serve immediately.
Foodtastic Mom https://www.foodtasticmom.com/