This Nutella Mocha Banana Smoothie is the perfect combination of healthy and decadent.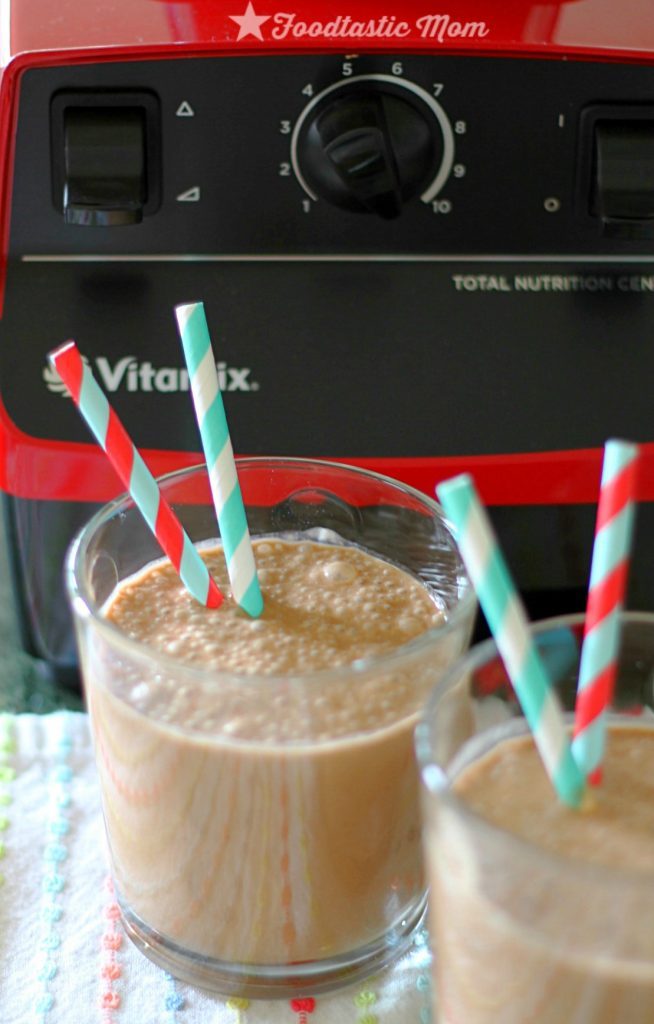 I got a new toy for Christmas! The Vitamix blender is what I like to think of as the Mercedes of blenders and I have been wanting one for a long time. This is not a sponsored post by the way.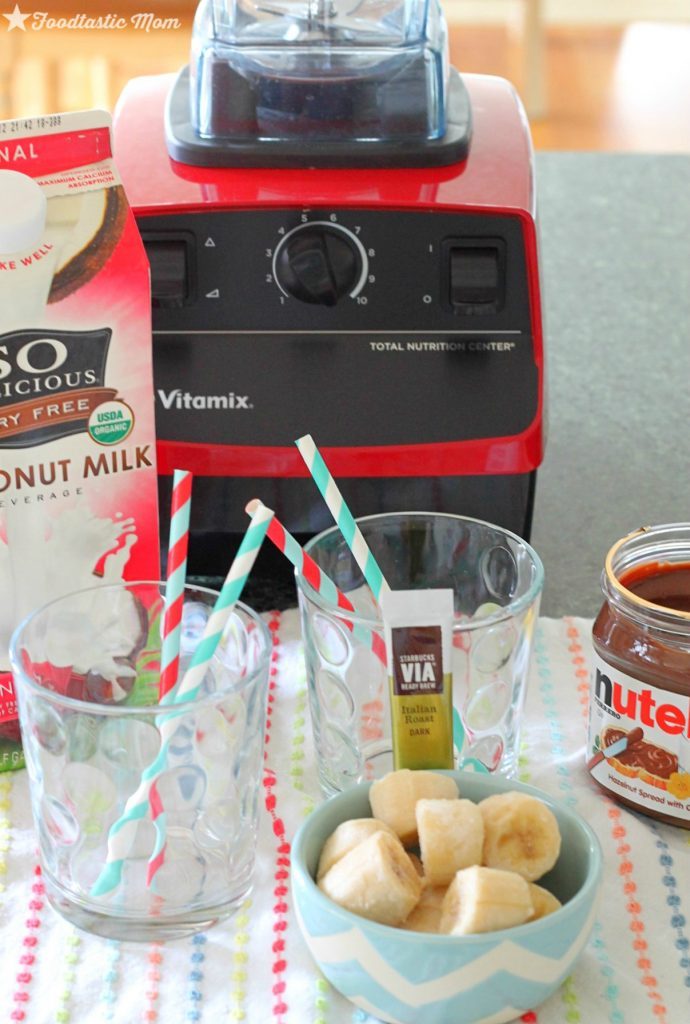 This Nutella Mocha Banana Smoothies is terrific as an afternoon pick-me-up. The indulgence comes from the Nutella and the healthy part is thanks to the frozen bananas. Have you ever frozen bananas for smoothies before? If not I'm going to show you how…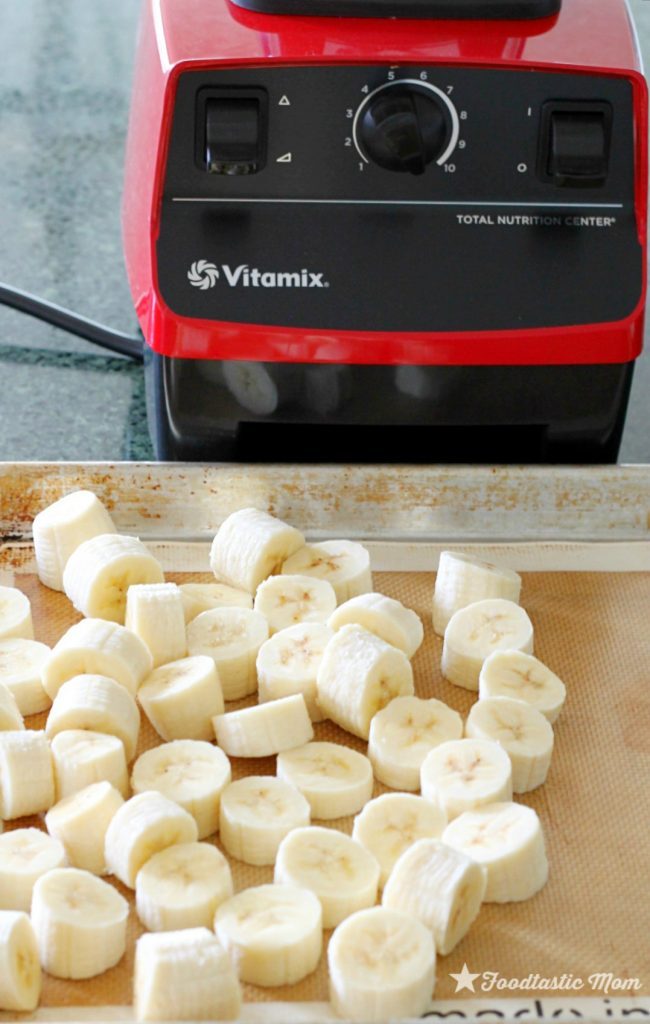 Buy a large quantity of bananas at the beginning of the week. Once they are ripe, peel and slice them, and place them on a sheet pan that is lined with a silicone baking mat or a piece of parchment paper. This step is important because otherwise the frozen bananas will stick stubbornly to the metal surface of the pan. Once the bananas are sliced, place the pan with the bananas into the freezer for a few hours until the bananas are completely frozen. Then transfer the frozen bananas to a freezer-safe, Ziploc bag and store them in the freezer until ready to blend into smoothies.