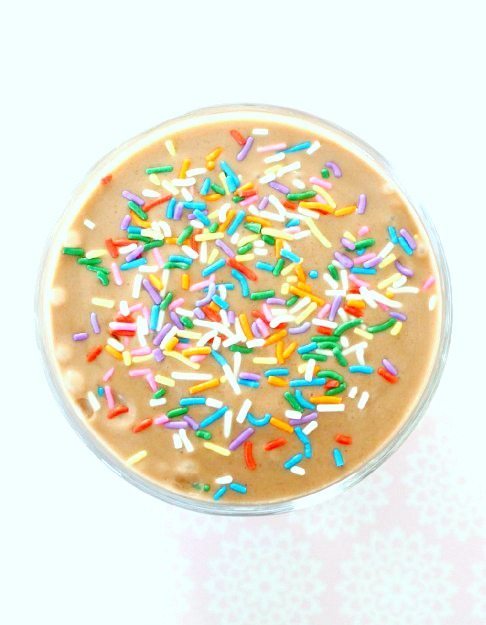 Smoothies are everywhere. Especially green ones. It's not often you'll see one that looks like it belongs in your favorite ice cream shop. Especially one that's filled with healthy ingredients, but that's what I'm giving you today with my Healthy Milkshake Smoothie.
I'll be honest, I'd rather eat my greens in a big, crunchy salad than slurp them through a straw. I know the green smoothie has legions of fans and believe me, I've really tried to hoist myself on that bandwagon. I've tried them with baby spinach and kale, mixed with frozen bananas and mangoes, made with copious amounts of cranberry juice to hide their distinctive hue. But no matter what, I can taste the green. Those greens mock me through their otherwise sweet disguise.
So, despite my best efforts, this is the smoothie I always come back to. It's a complete breakfast for me (with black coffee on the side) for under 400 calories. That's a whole meal that drinks like a peanut butter and chocolate ice cream dream. It's not a calorie-bomb snack sitting atop the delicate balance that is my daily calorie count.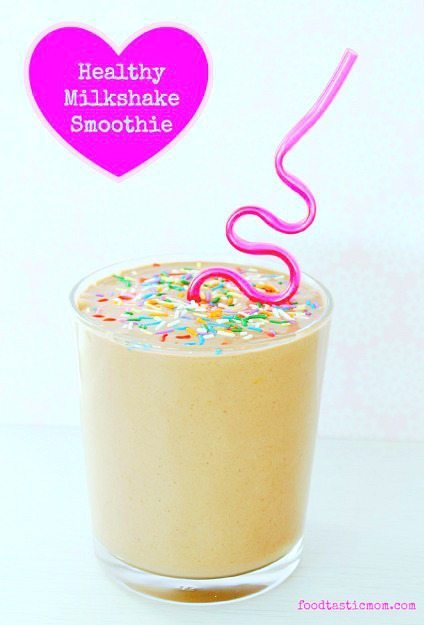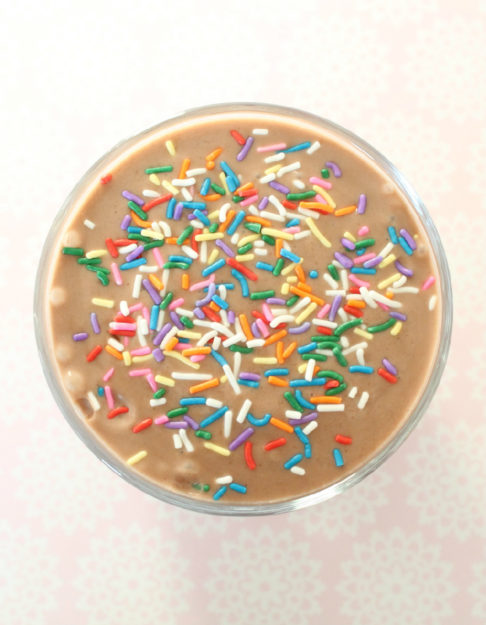 Healthy Milkshake Smoothie
2014-02-04 06:04:59
Serves 1
Ingredients
1 T. unsweetened cocoa powder
1/4 c. low-fat vanilla yogurt
1 banana, sliced and frozen
1 1/2 T. peanut butter
6 oz. unsweetened coconut milk
Instructions
Add all ingredients to a blender and blend until smooth. Drink immediately.
Notes
I peel and slice about 6 bananas at a time and put them in a freezer-safe Ziploc bag in my freezer on Sundays, so I have frozen banana slices ready throughout the week.
Foodtastic Mom https://www.foodtasticmom.com/