This is hands down the best recipe for making a Strawberry Daiquiri at home.
I have published a lot of strawberry recipes over the years. But not a drink yet. So getting closer to summer I decided it was definitely time to share my recipe for a perfect strawberry daiquiri. I have a couple of secret ingredients that I use to make these as pure and full of intense strawberry flavor as possible. You won't find any Sprite in these daiquiris. And you won't have to make a simple syrup (which you'd have to allow for time to cool before adding it to your frozen ingredients).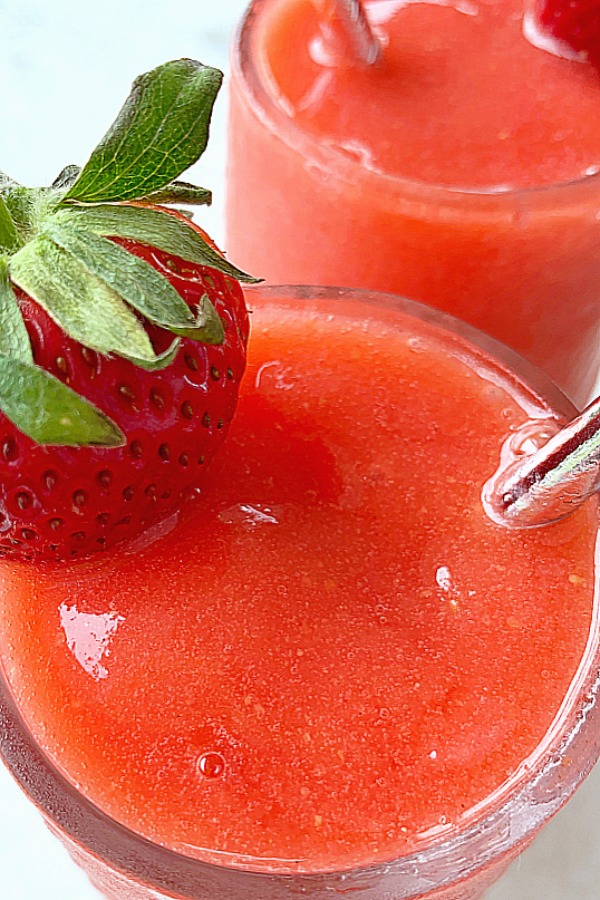 Watch how to make a Strawberry Daiquiri:
How to make a Virgin Daiquiri:
All you have to do is skip the rum to make this drink "virgin". Replace the rum with an equal amount of water, sparkling water or club soda. The liquid is there to help blend the frozen strawberries into a super refreshing summertime beverage. Virgin Strawberry Daiquiris are a great drink for kids, those who choose not to drink alcohol, or sipping at the public pool where alcohol is not allowed.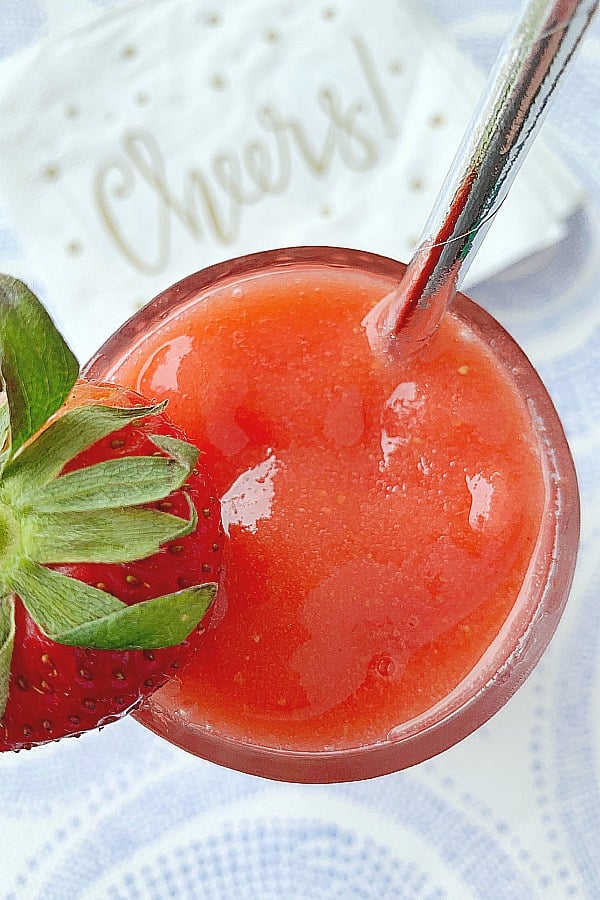 What is the difference between a Strawberry Daiquiri and a Strawberry Margarita:
Not much. A strawberry daiquiri is traditionally made with white (or light) rum and a strawberry margarita is made with tequila (and oftentimes triple sec). Sometimes people will replace the rum in a daiquiri with vodka which is perfectly acceptable.
What's in a Strawberry Daiquiri?
My recipe contains frozen strawberries, a little ice, white rum, strawberry jam, powdered sugar, fresh lime juice and a pinch of cardamom (the secret ingredient). I add a little water to get everything going in the blender. These daiquiris have an intense and pure strawberry flavor. They blend up thick and frosty so they won't melt too quickly.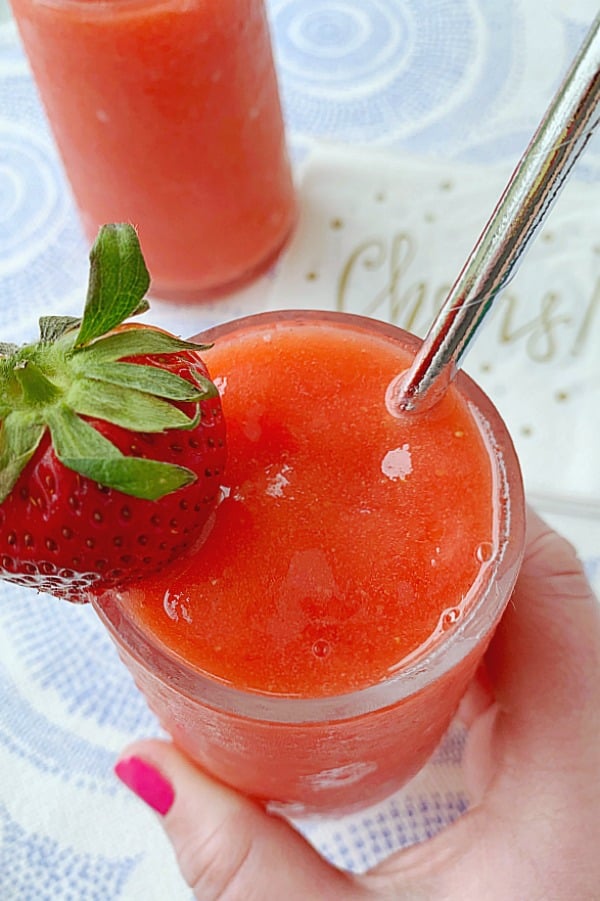 What do you need for this recipe?
Foodtastic Mom is a participant in the Amazon Services LLC Associates Program, an affiliate advertising program designed to provide a means for sites to earn advertising fees by advertising and linking to Amazon.com. Any highlighted, clickable Amazon link you see is an affiliate link that I may earn advertising fees on.
Thank you so much for being a faithful reader and supporter of Foodtastic Mom. Be sure to PIN and print this recipe!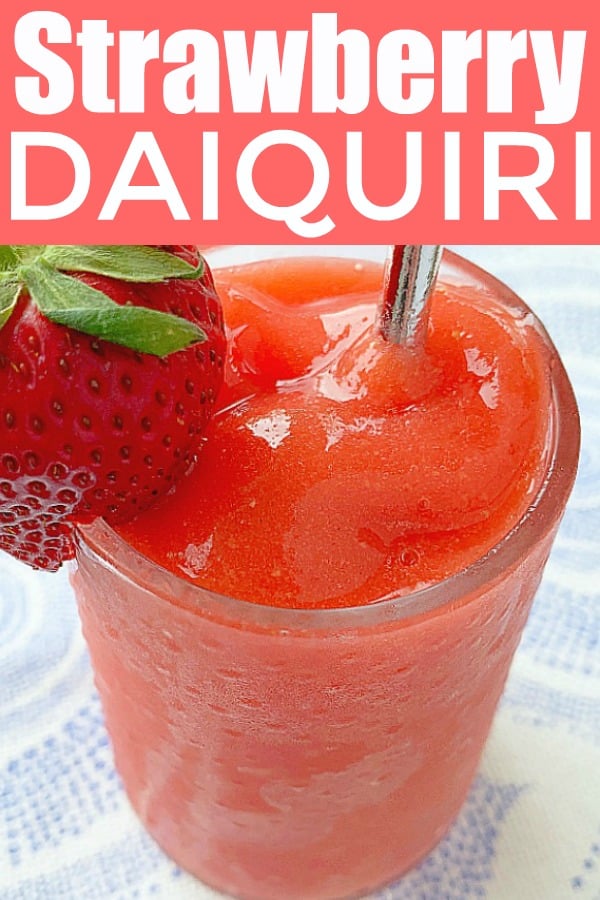 Strawberry Daiquiri
This is hands down the best recipe for making a Strawberry Daiquiri at home.
Ingredients
14

large

frozen strawberries

about 4 cups

1

cup

ice cubes

4

oz

white rum

1/4

cup

strawberry jam

1/4

cup

powdered sugar

1/2

lime

juiced

pinch

cardamom

water
Instructions
Add all the ingredients except for the water to a high powdered blender.

Start the blender on low. Pour in about a 1/4 cup of water and blend on high until the strawberry daiquiris are smooth. Add a little more water if necessary to make all the ingredients blend together.

Pour into glasses. Serve immediately.
Nutrition
More Strawberry Recipes: