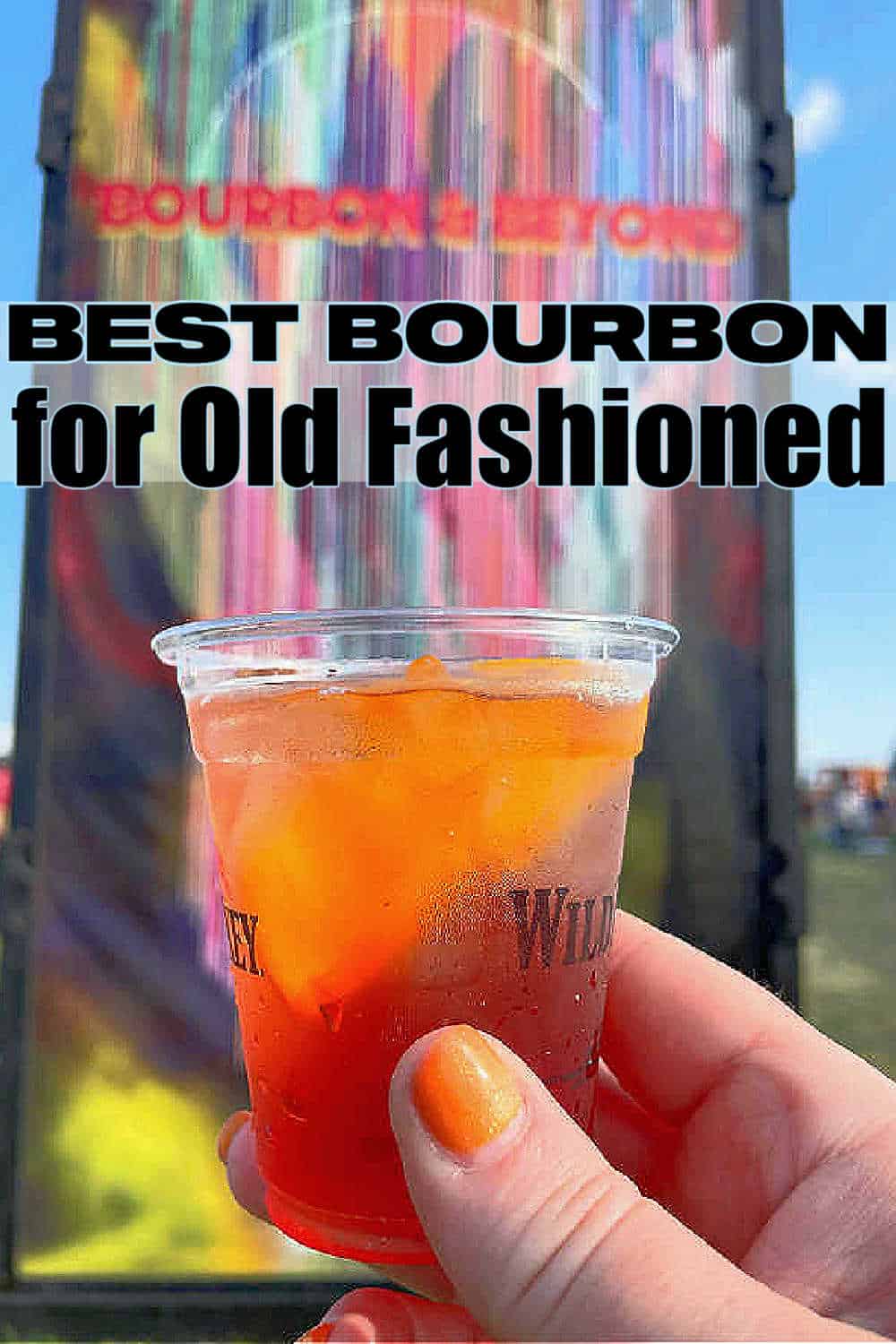 I asked the experts at Louisville's Bourbon and Beyond and the best bourbon for an Old Fashioned cocktail is one that is 100 proof or higher.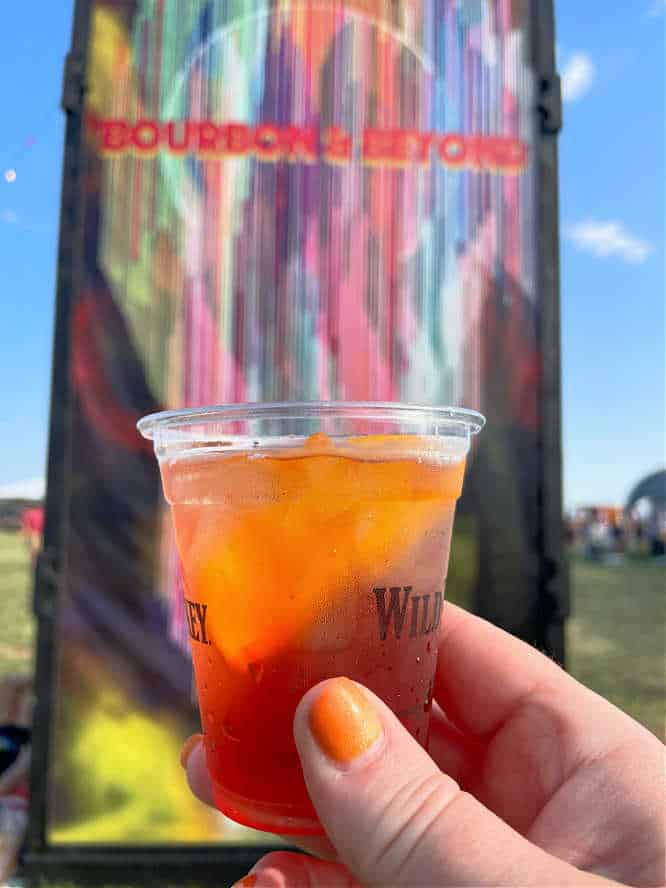 Sometimes the simplest cocktails are the hardest to get right. But after reading this article, you'll know which basic ingredients to keep on-hand for enjoying a classic 'Old Fashioned' drink at home. I got to personally ask the experts at Bourbon and Beyond in Louisville, Kentucky – an annual festival that is the perfect mix of music, food and bourbon.
During my four-day weekend at Bourbon and Beyond, I sampled several Old Fashioned cocktails and enjoyed a lot of great music and food. Plus I heard from several experts during a "What Women Want in Whiskey" panel. Therefore, I feel qualified to give you a list of some of the best bourbons for making an Old Fashioned cocktail at home. Plus I have a recipe for microwave simple syrup here on Foodtastic Mom that you can make in just a couple of minutes and store for up to a month in your refrigerator.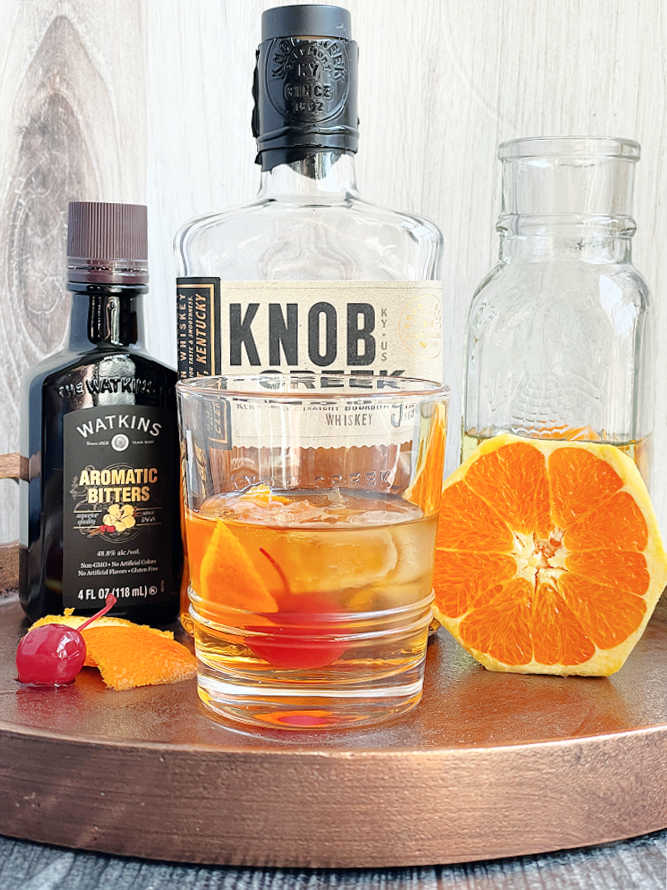 What is an Old Fashioned?
An Old Fashioned is one of the oldest classic cocktails. It's meant to make a good whiskey shine. Purists will muddle a sugar cube to start their drink – a mix of whiskey, a couple dashes of bitters, plus an orange twist and a maraschino cherry (neon red, or fancy Luxardo variety, it's your choice). But the best old fashioned I sampled at the Bourbon and Beyond weekend was made with simple syrup. This old fashioned was so smooth. The best I've every tasted, truly. And that's the recipe I'm giving you today. Keep scrolling for it…
Now, you might be wondering, are whiskey and bourbon the same thing? Simply put, all bourbon is whiskey, but not all whiskey is a bourbon. To be categorized as bourbon, whiskey must be made in the United States from 51% corn and aged in new, charred white oak barrels. It also has to be a minimum of 80 proof.
A good small batch bourbon might not come (it doesn't have to) from Kentucky, but it more than likely does. My hometown of Cincinnati, Ohio is just a few miles north of Kentucky, so I have published quite a few bourbon recipes over the years. Kentucky happens to be home to many a famous distillery, including Bulleit Bourbon, Four Roses, Marker's Mark Bourbon and Woodford Reserve. Please don't miss out on my three most favorite recipes with bourbon whiskey that I have created so far…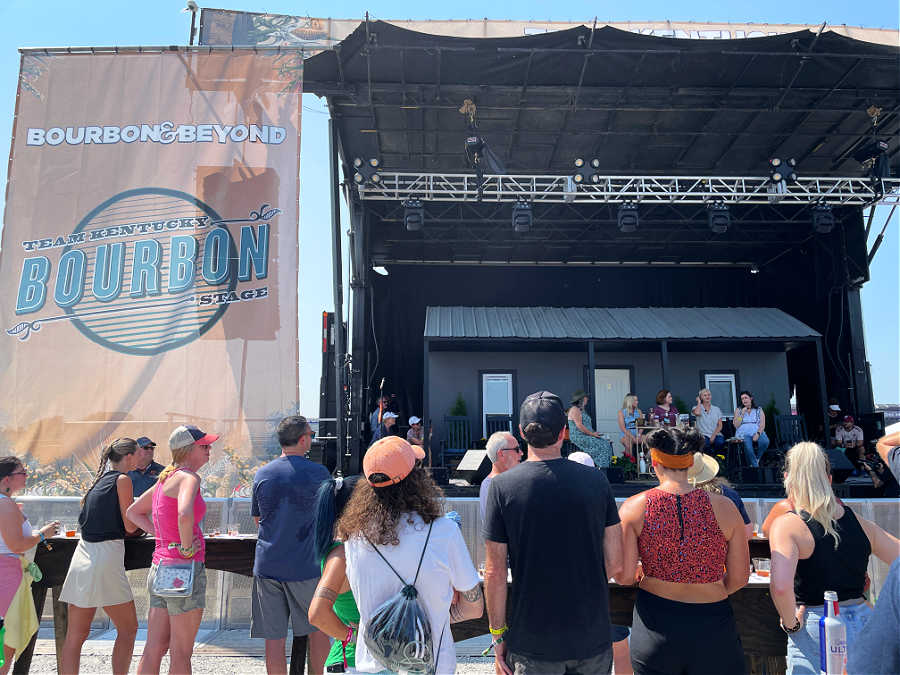 Best Bourbon for Old Fashioned
At the expert panel I attended at Bourbon and Beyond 2022, I learned that in general, women prefer a higher-proof bourbon. This was confirmed by me personally, as the best Old Fashioned I sampled over the weekend was made from Wild Turkey 101. The taste was so incredibly smooth and delicious, not at all harsh, as has sometimes been my tasting experience in the past with other bourbons.
Here is a list of thirteen superb bourbons for making Old Fashioned cocktails in the comfort of your own home. Each of them coming in at over 100 proof. All of the flavor profile notes are taken from each bourbon's official brand website: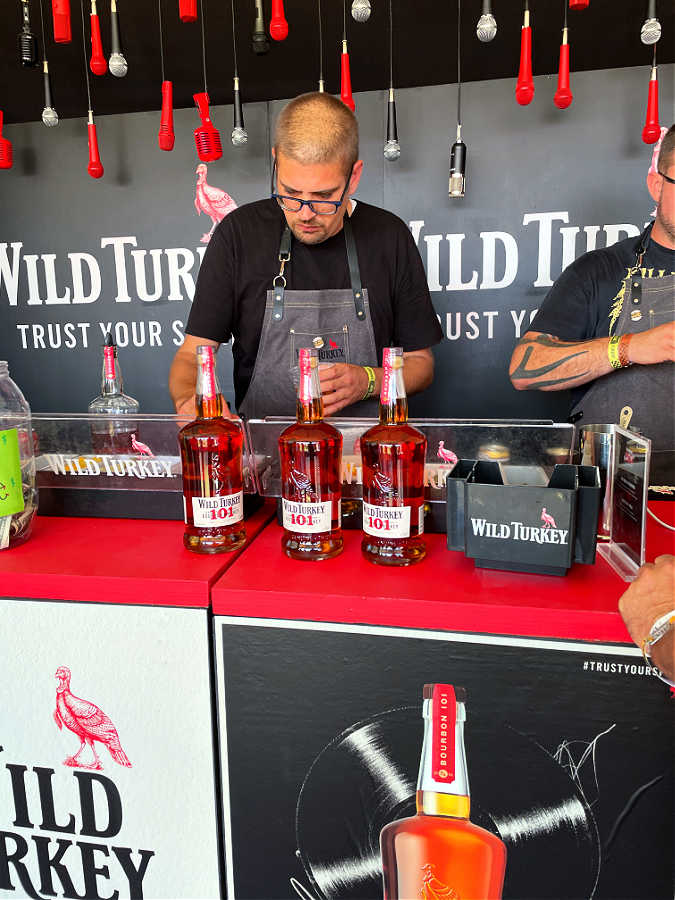 Wild Turkey 101
Tastes sweet upfront with vanilla and caramel notes. Has an aroma of vanilla with cinnamon and oak. Fishes with the bold, signature Wild Turkey spice and orange peel.
Four Roses Single Barrel
Has scents of dried spice, pear, cocoa, vanilla and maple syrup. Hints of dark fruit like ripe plum and cherries, robust, full body, mellow. And the finish is smooth and delicately long.
Wild Turkey Rare Breed
Includes scents of Spring flowers, a touch of black pepper and almonds mixed with layers of honey and dates. Has the warm and smokey flavors of grain and spice. With a long and lingering spicy finish.
Buffalo Trace Stagg Jr.
Rich, sweet, chocolate and brown sugar flavors mingle in perfect balance with the bold rye spiciness. The boundless finish lingers with hints of cherries, cloves and smokiness. This bourbon has 97.5 tasting rating.
Elijah Craig Barrel Proof
Has an aroma of caramel with toasted oak, plus fruit notes of apple and orange. It tastes of rich vanilla, caramel, and butterscotch along with spices of black pepper and cinnamon at the back of the palate.
Blanton's Straight from the Barrel
Dark chocolate, caramel with earthy undertones of walnut and hazelnut on the nose. The palate delivers warm vanilla, oak, toasted nuts and a rich spiciness with hints of butterscotch or honey. The high alcohol by volume is intense and powerful, yet inviting. Un-filtered, un-cut, unbelievable.
Colonel E.H. Taylor Barrel Proof
The aroma of cooked berries meets the nose, followed by a rich caramel and slightly floral smell. The taste is bold and full of spice that fills the mouth with a distinct flavor of toasty vanilla, dried oak and pepper. The finish is long and satisfying with a powerful rye character and lingering hints of fruit.
Knob Creek Single Barrel Reserve
Deep and complex flavors of vanilla, nuts and oak. Aromas of robust vanilla and caramel notes; slightly smoky. The finish is long and full; perfect for easygoing sipping.
Belle Meade Reserve
Though the selection process guarantees a certain degree of batch-by-batch variation, every bottle of Belle Meade Reserve is rich and full-flavored, showing vanilla, caramel, spice, and stone fruits.
Maker's Mark Cask Strength
Aroma of big oak, vanilla and caramel. Taste is robust, warm texture with notes of caramel, vanilla and spice. Long finish on front of tongue, harmonious with no harsh bitterness
1792 Full Proof
Strong and full of flavor, this bold bourbon boasts an incredible deep and smoky taste, superbly balanced with sweet vanilla and notes of caramel and molasses.
Old Forester 1920 Prohibition Style
Smells of an intense medley of cherry preserves, drippy caramel, dark chocolate, thickened maple syrup and seasoned oak spiciness. Tastes of dark caramel coating layers of malt nuttiness and sweet graham cracker all warmed by green peppercorn and coriander spice brightened with a hint of cedar. Finished with tart apple crispness gives way to a long smoky finish full of toasted marshmallow, chocolate and graham cracker sweetness.
Eagle Rare
The nose is complex, with aromas of toffee, hints of orange peel, herbs, honey, leather and oak. The taste is bold, dry and delicate with notes of candied almonds and very rich cocoa. The finish is dry and lingering.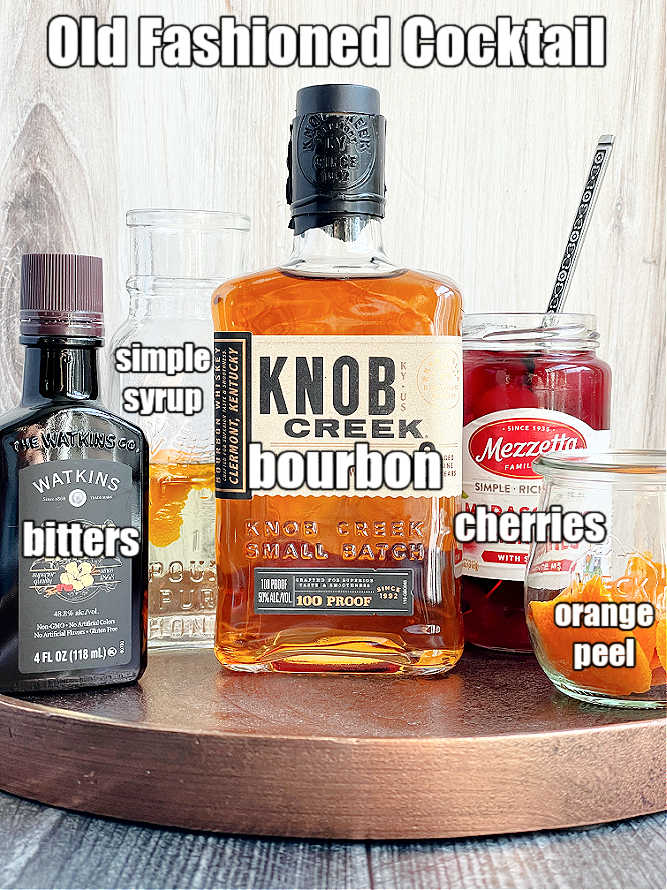 Old Fashioned Cocktail Ingredients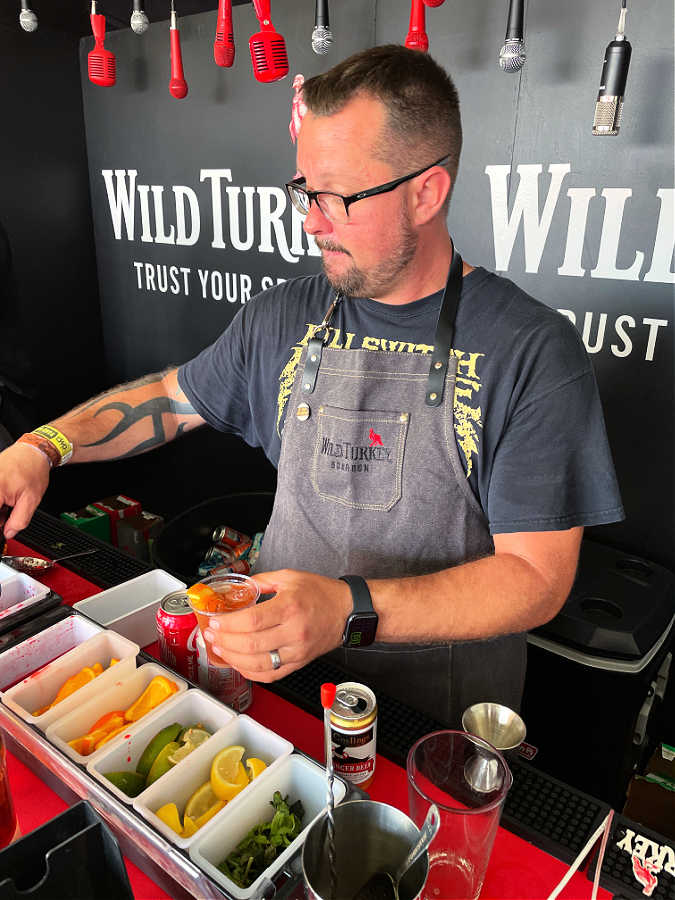 How to make an Old Fashioned
In an old-fashioned (or low-ball) glass, combine a teaspoon of simple syrup and 2 dashes of bitters.
Fill glass halfway with ice, then give it a good stir. Then add enough ice to fill the glass.
Squeeze orange peel over the glass to extract the orange oils, and add the peel to the old-fashioned glass.
Pour in 2 ounces of bourbon.
Stir just until drink is cold and alcoholic bite has softened, about a dozen times.
Garnish with maraschino cherry.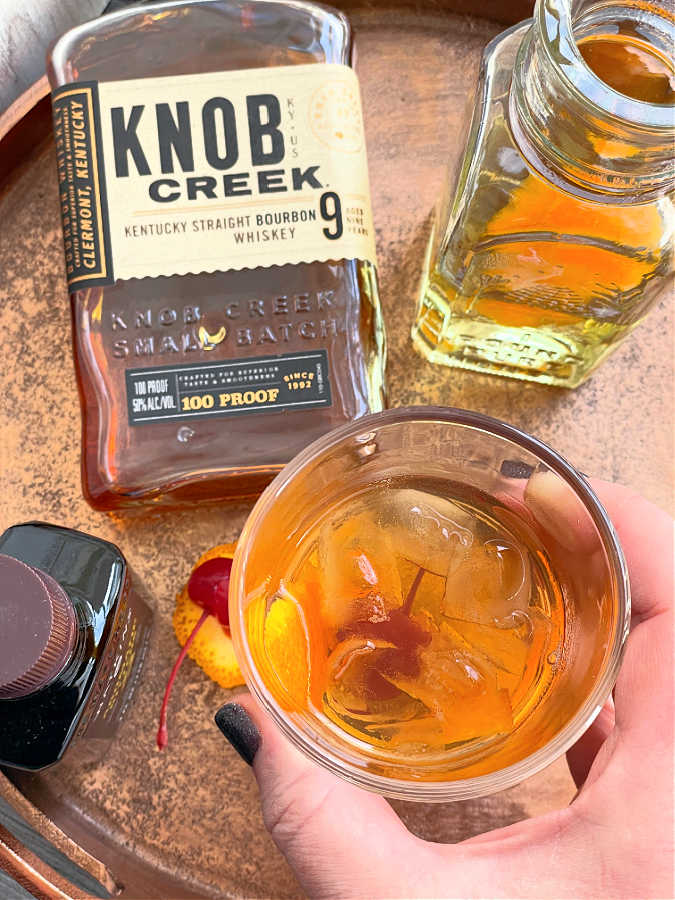 Serving Suggestions
I'm thinking about festive entertaining when I imagine serving Old Fashioned cocktails in my home. Here's some terrific appetizers to serve alongside any good bourbon cocktail drink at a party…
Kitchen Tools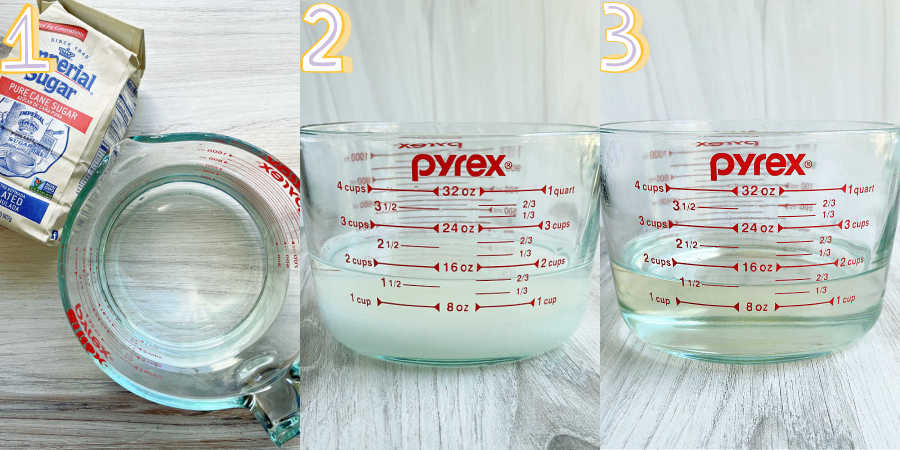 More Classic Bourbon Cocktail Recipes
What Women Want in Whiskey
The 'Kentucky Bourbon Stage' at Bourbon and Beyond was home to expert panels, food demos and cooking competitions. The panel most important for me to write about the best bourbons for Old Fashioned was What Women Want (in Whiskey). The percentage of female whiskey drinkers has more than doubled since the 1990's. This conversation highlighted how women's palates differ from men's. The nose (or scent) of bourbon is extremely important when tasting.
I learned that tasting a bourbon is somewhat similar, but also very different, from tasting a wine or beer. You want to go in gently with bourbon. The high alcohol content will tend to burn your nose, somewhat paralyzing your ability to smell, if you inhale too aggressively. Swirl, then gently sniff the bourbon. Take a very tiny sip first. Then go back for a second sip. That way, you can both fully inhale and taste all of the delicious, varied and complex aromas and flavors present in a really good bourbon.
Did you know that women have olfactory bulbs that are 43 times larger than men's? Therefore, they are often better than men at detecting the numerous scents and tastes present in a more complex bourbon. And in general, higher proof bourbons are considered more complex. Higher proof, equals more flavor, equals a better Old Fashioned!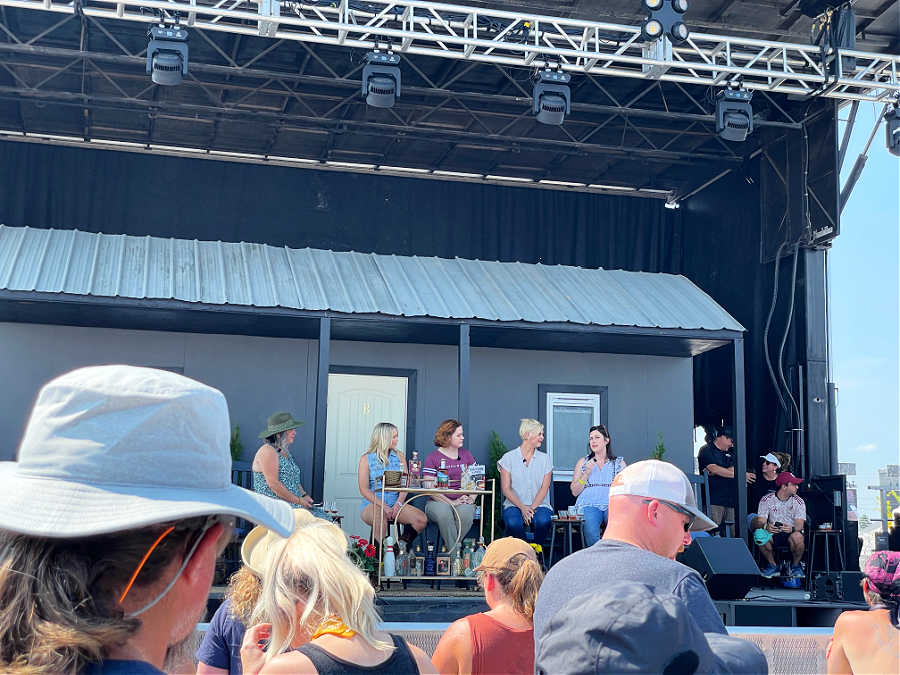 Bourbon and Beyond
This was my third year attending the Bourbon and Beyond festival experience in Louisville, KY. It is always a treat for both my ears and tastebuds. The musical lineups have been outstanding all three years. Highlights from 2022 included Pearl Jam, Jack White, Brandi Carlile, Chris Stapleton, Greta Van Fleet, The Doobie Brothers and Alanis Morissette.
Before attending this year's festival, I published a recipe for a classic Bourbon Mule, which you can find HERE. And in my write-up for Bourbon and Beyond 2019, I share a recipe for Bourbon Mimosas, which you can find HERE.
Bourbon and Beyond 2023 dates have already been announced (September 14-15-16-17, 2023). I plan on making this an annual event.
I was provided with two VIP Mint Experience passes for VIP access to the Bourbon and Beyond festival in exchange for this article. All opinions are mine alone.
Old Fashioned Cocktail
I asked the experts at Louisville's Bourbon and Beyond and the best bourbon for an Old Fashioned cocktail is one that is 100 proof or higher.
Ingredients
1

tsp

simple syrup

2

dashes

Angostura bitters

1

orange twist

2

oz

100 proof (or higher) bourbon

1

maraschino cherry

ice
Instructions
In an old-fashioned (or low-ball) glass, combine the simple syrup and 2 dashes of bitters.

Fill the glass halfway with ice, then give it a good stir. Then add more ice to fill the glass.

Squeeze the orange twist (peel) over the glass to extract the orange oils, and add the peel to the old-fashioned glass.

Add the bourbon. Stir just until the drink is cold and the alcoholic bite has softened, about a dozen times.

Garnish with a maraschino cherry. 
Foodtastic Mom is a participant in the Amazon Services LLC Associates Program (Amazon Associate), an affiliate advertising program designed to provide a means for sites to earn advertising fees by advertising and linking to Amazon.com. Any highlighted, clickable Amazon link you see is an affiliate link that I may earn advertising fees on when you click to purchase.
Thank you so much for being a faithful reader and supporter of Foodtastic Mom. Be sure to PIN to Pinterest and print this recipe!