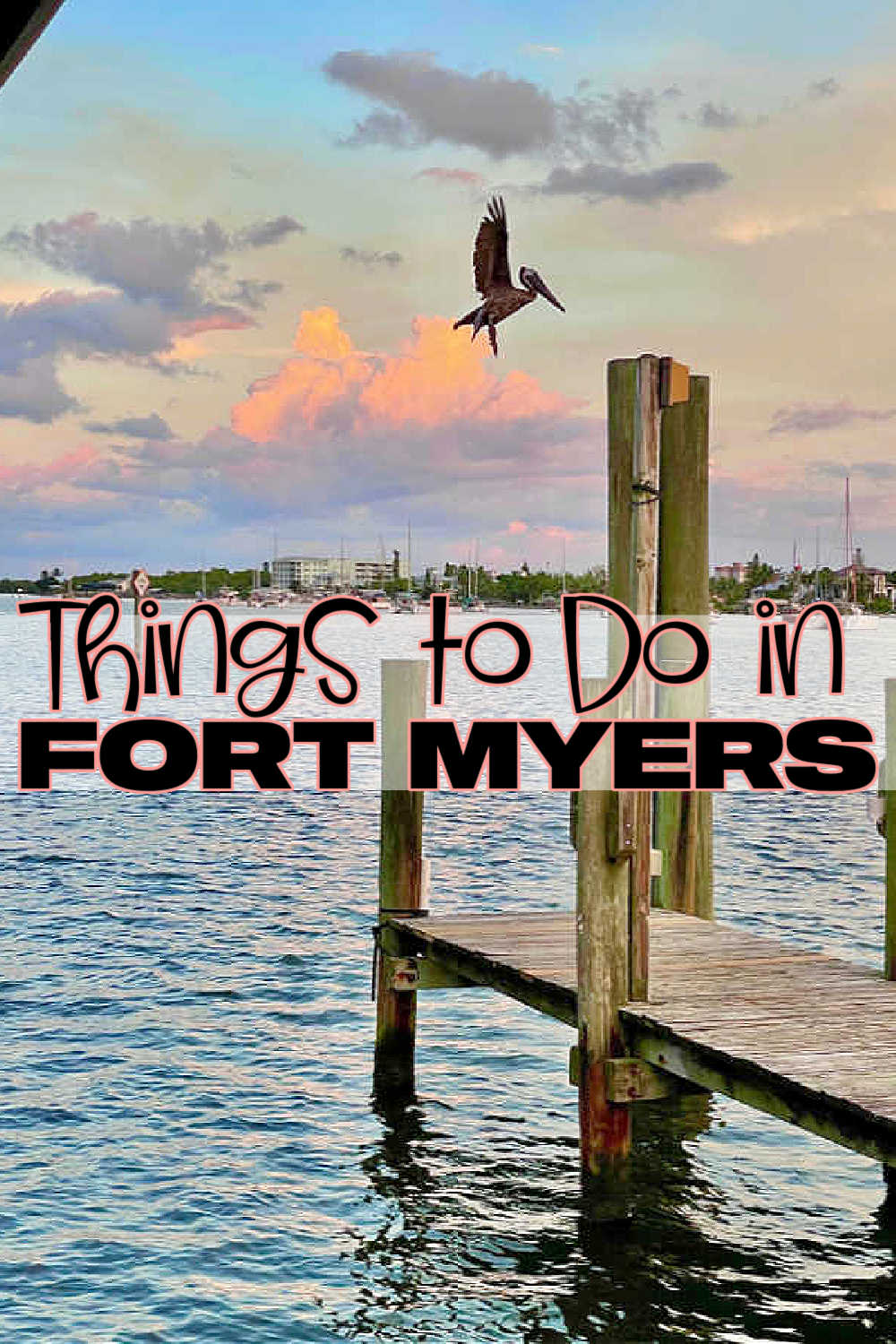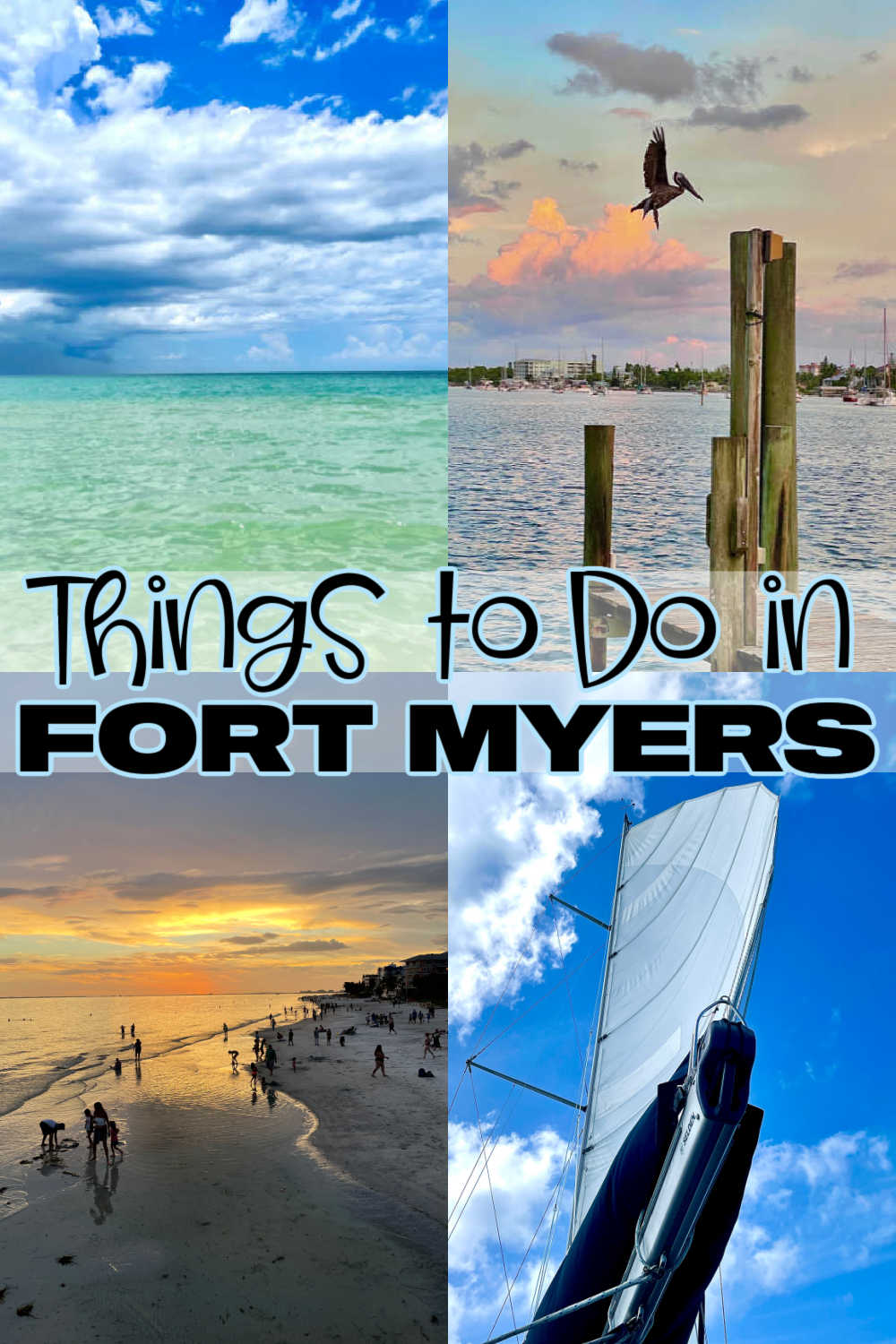 Find out all the best things to do in and around Fort Myers, Florida! Where to stay, the best restaurants and beaches and the Key West Express.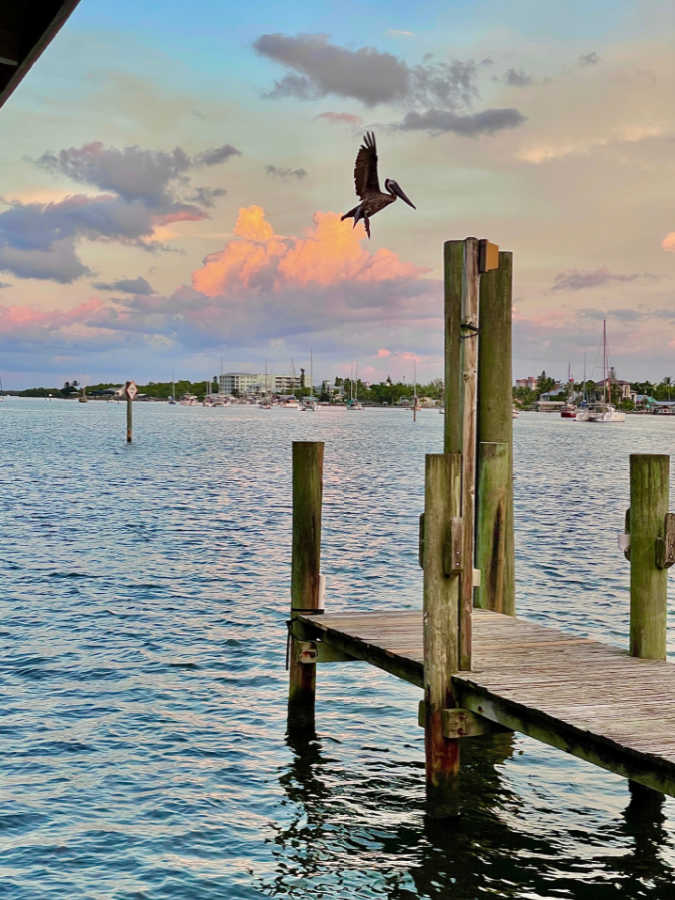 Fort Myers, Florida offers a wide variety of beaches to explore and food to enjoy within a very drivable distance. We stayed at a well-appointed and cozy Air BnB with a pool (also a fantastic value) and were able to visit the beaches of Fort Myers, Bonita Springs, Sanibel and Captiva Islands and even Key West, all within one week. It may sound ambitious, but we had so much fun and the week never felt forced or rushed. Just a fun vacation for two filled with indulgent meals, beautiful scenery and new experiences each day. Keep scrolling to the end of this post for a comprehensive summary (with clickable links) of Things to Do in Fort Myers.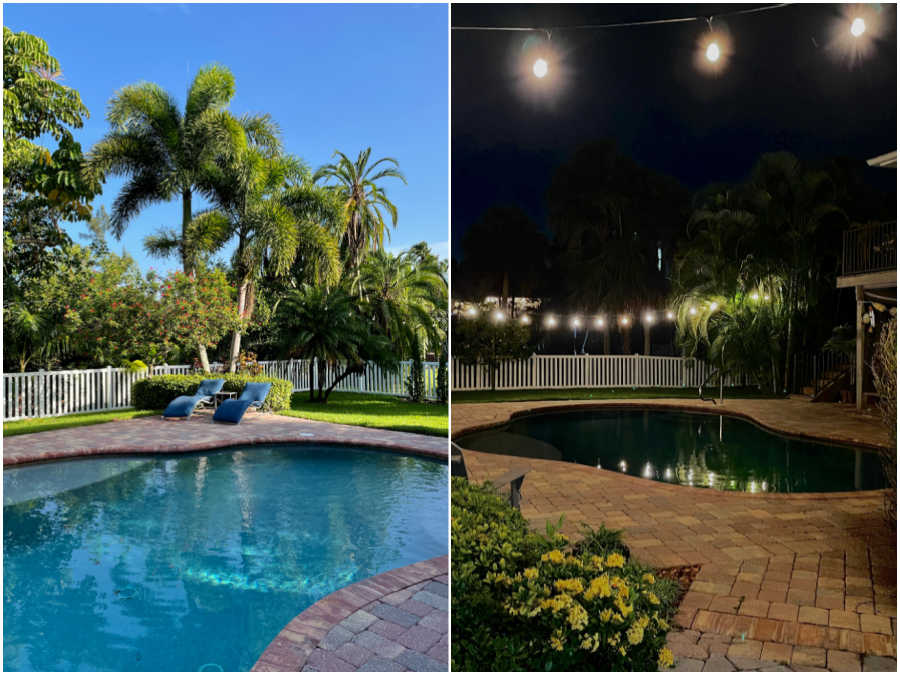 Take a ride on a sailboat
We drove from Ohio to Florida, which is a long but manageable drive, especially if broken up over two days. On our first full day in Fort Myers, we took a sailboat ride with Magic Wind Adventure Sailing. We shared the boat with Captain Dan and his wife and First Mate, Dianne, plus a family of three. After Googling sailing tours, I discovered it is more affordable to take a non-private sail.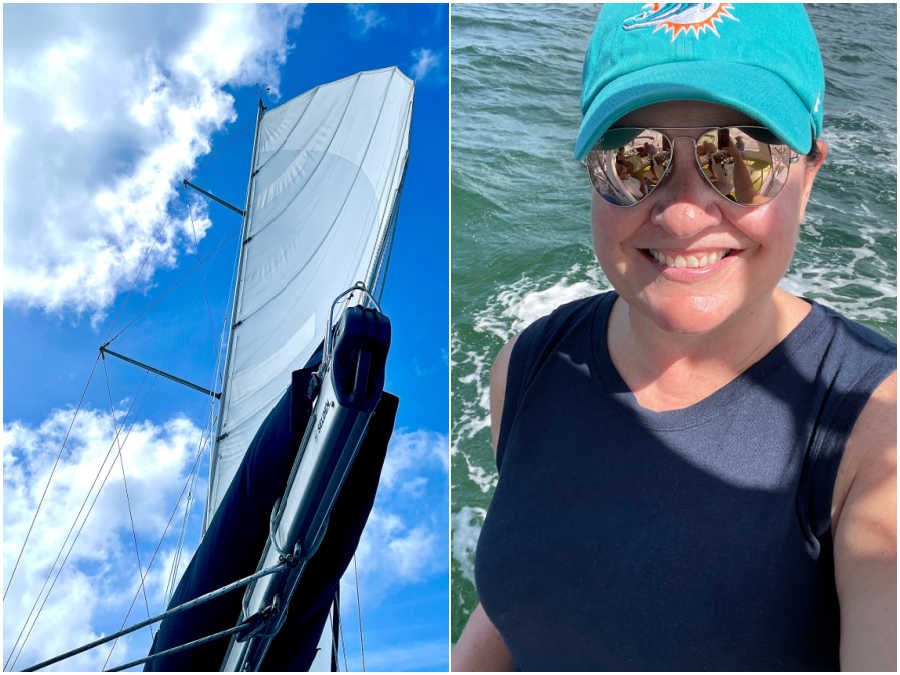 The 2.5 hour ride was delightful. I'd never been on a sailboat before, and now I want to go again. Bottled water is provided with the cost of the sail. There are bathrooms on board. And you are allowed to bring a soft-sided cooler with (non-staining) drinks. This experience was the perfect kick-off to our vacation.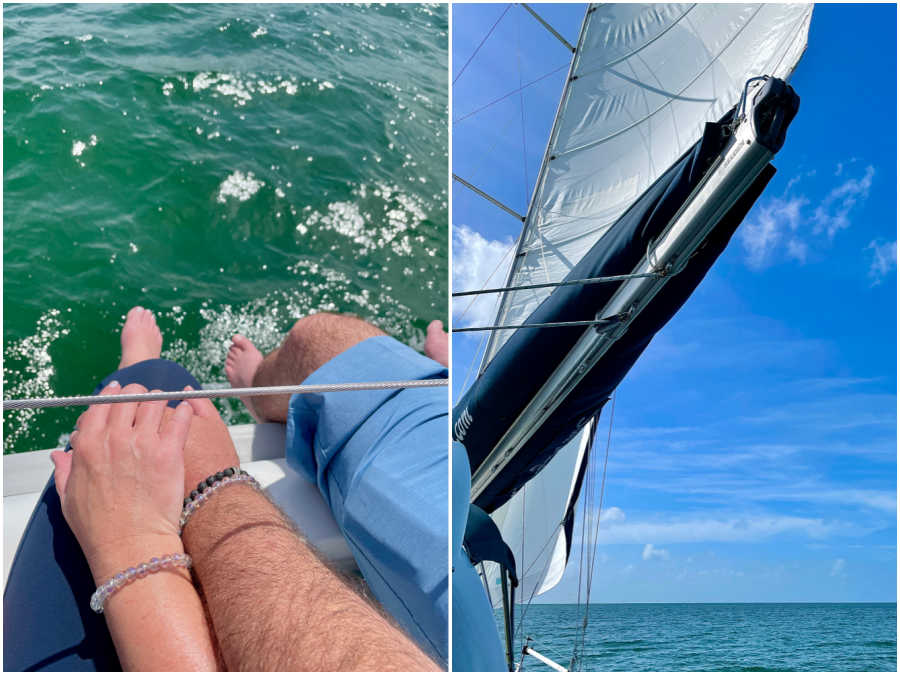 We parked in the lot at this restaurant, so it made sense to eat there for lunch after our sailboat ride. The breeze off the water and scenery made for an enjoyably laid-back lunch. My most favorite thing we ordered was the Lobster Forno – fresh lobster baked with gorgonzola butter and seasoned breadcrumbs, served with garlic bread. It was so good I plan to try and make a copycat version to enjoy here at home.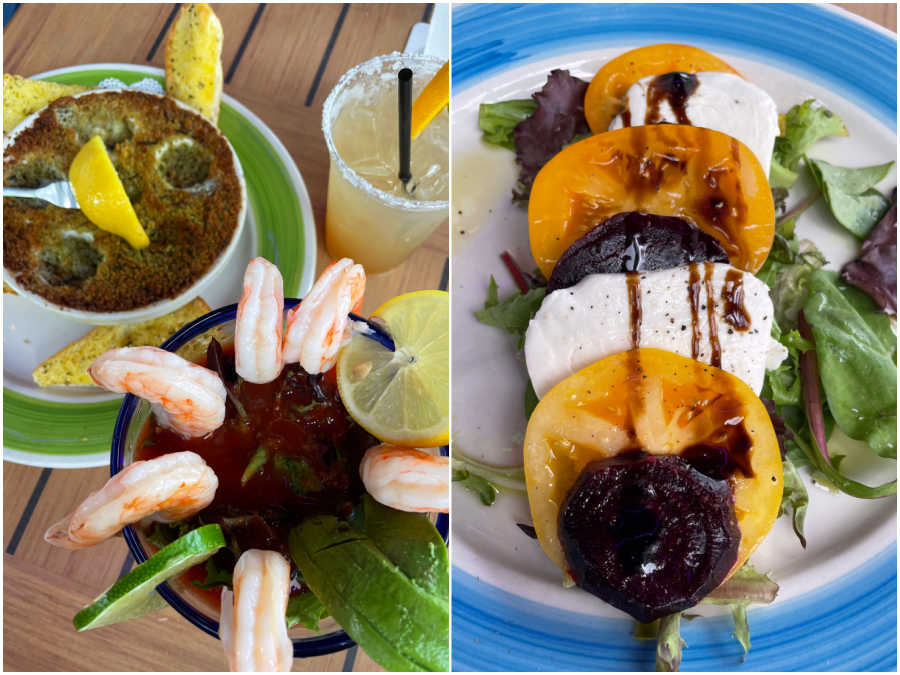 Spend a night in Key West
Did you know the Key West Express will take you from Fort Myers to Key West in just about 3.5 hours? We didn't either until friends told us about this high-speed ferry. It was the best vacation tip we got before heading down to Florida.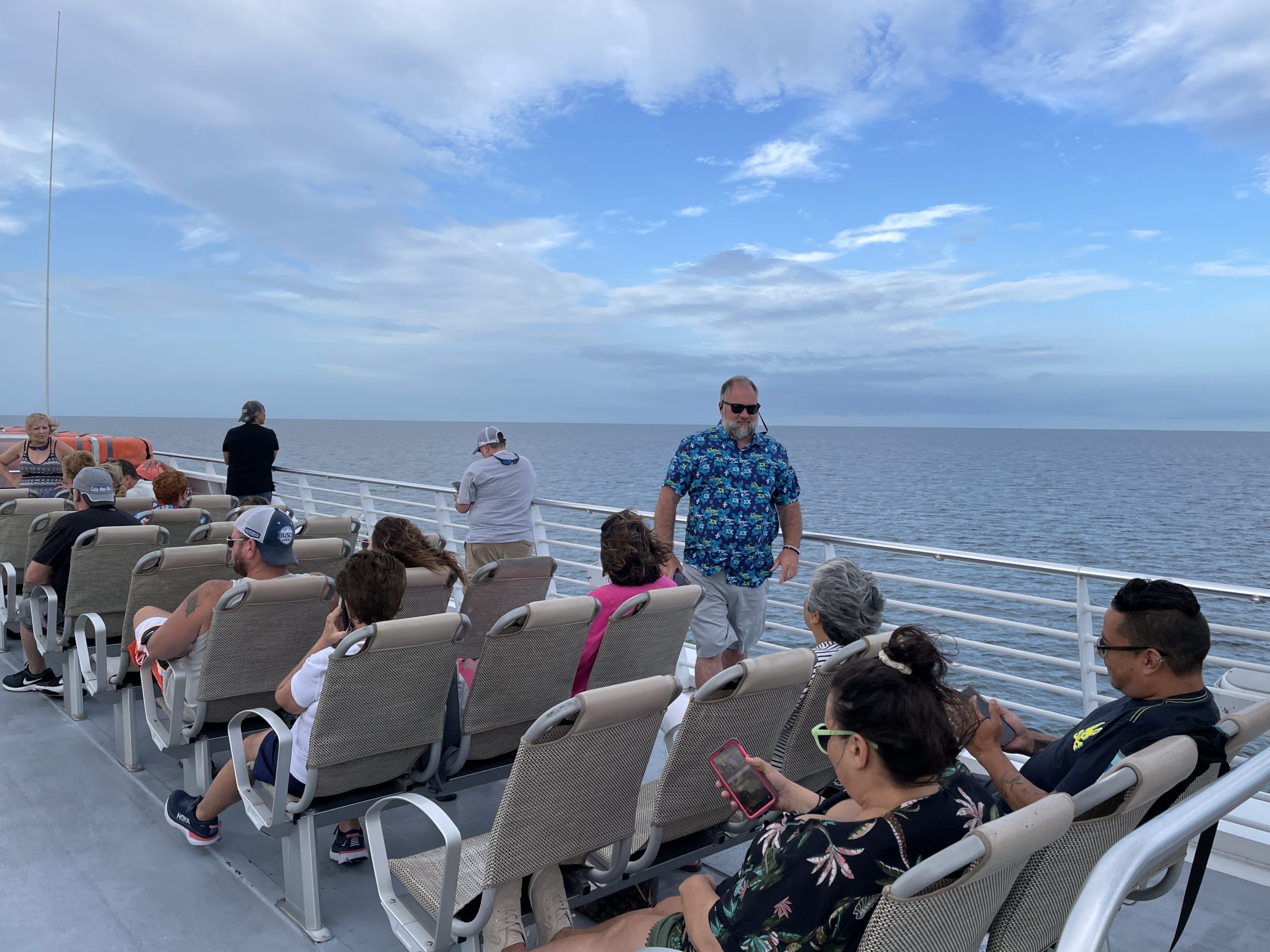 Our Air BnB was a fantastic value, so the splurge to ride the Express and spend one night at a bed and breakfast in Key West (The Tropical Inn) was worth it.
After departing the ferry, we walked the short .9 mile distance to the Inn and stopped along the way for brunch at Sarabeth's. I ordered the Shrimp and Bacon Omelet and my boyfriend had the daily special, Lobster Eggs Benedict. I was tempted to order a sweet treat, but the multigrain bread toast and spreadable fruit served with the omelet is not to be missed.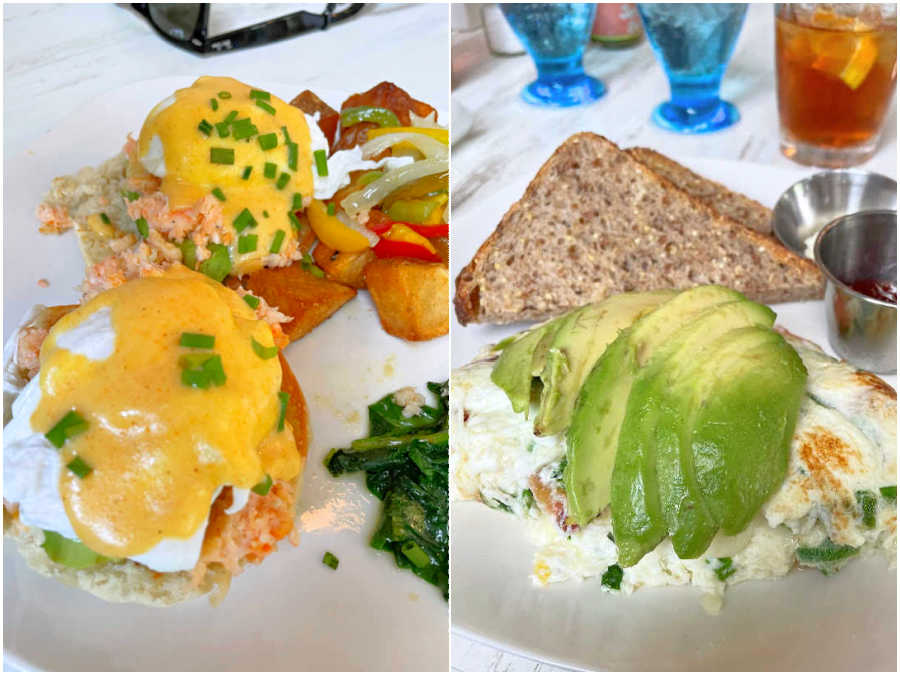 After checking in and relaxing at the Inn's beautiful pool for a bit, we explored Key West including a few drinks along the way (Willie T's and Sloppy Joe's Bar) before a walk to Mallory Square for sunset.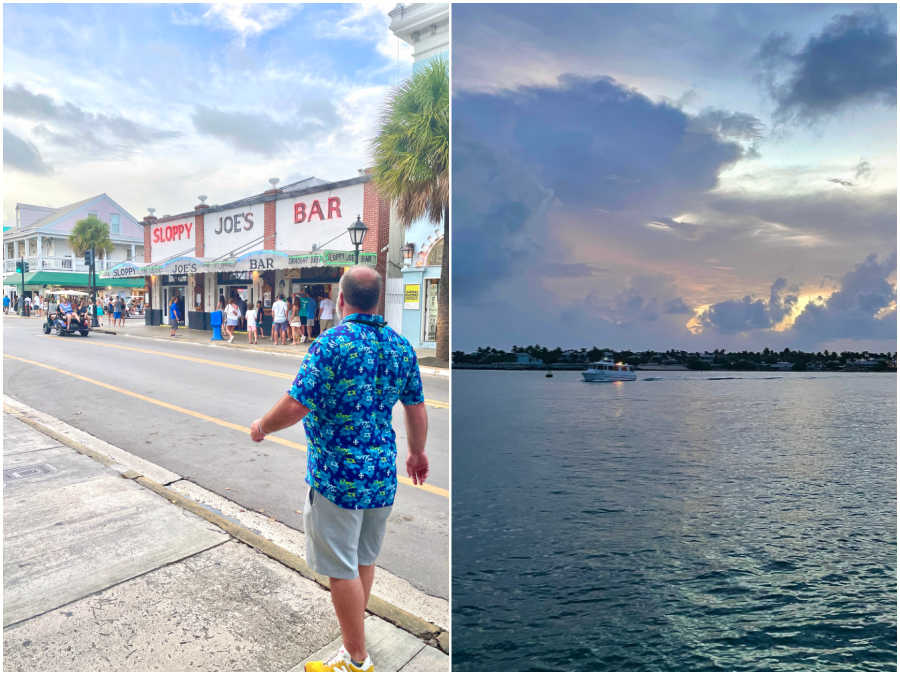 We had a 9 pm dinner reservation at Bagatelle which is just a short walk from the Square. We shared a bottle of wine at our table on the porch. It's a romantic location, even amongst all the activity at night. Our favorite was the Swordish for dinner. And we split a piece of the Key Lime Pie for dessert, which was fantastic. I mean, look at that meringue!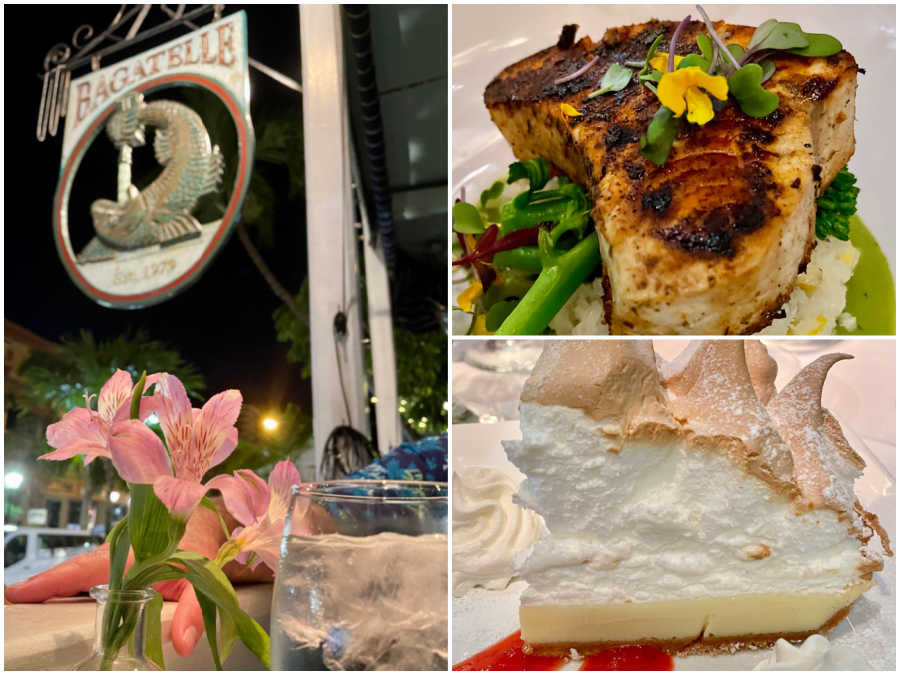 We ended our evening with an 11 pm drag show at the 801 Bourbon Bar which happened to be just a short distance from where we were staying. We kind of went with the "when in Rome" concept while in Key West and had a really fun time.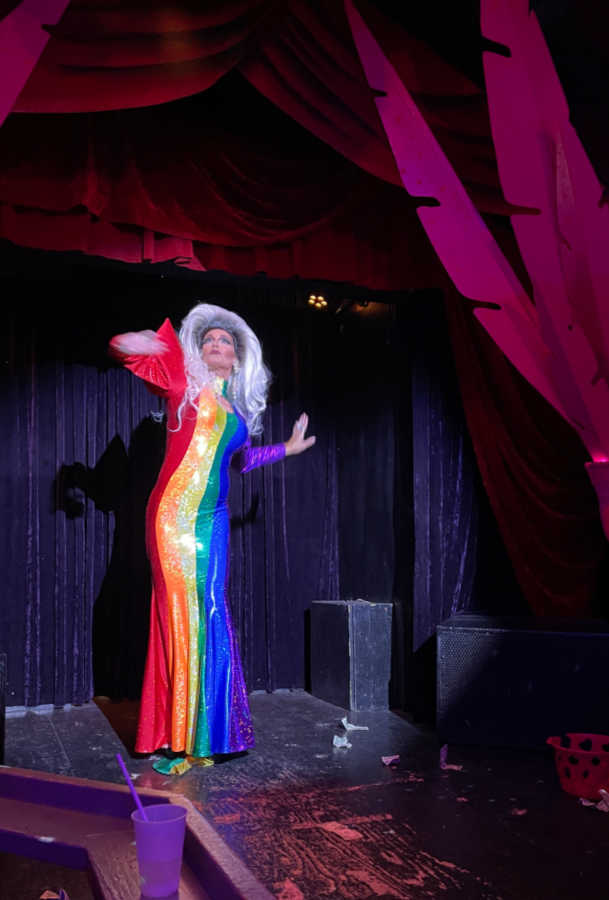 Probably our favorite experience in Key West was a tour of Ernest Hemingway's home. I'm just going to share pictures from our experience and let you be entertained like we were, in person, with the stories of Hemingway as you walk through his home and surrounding property.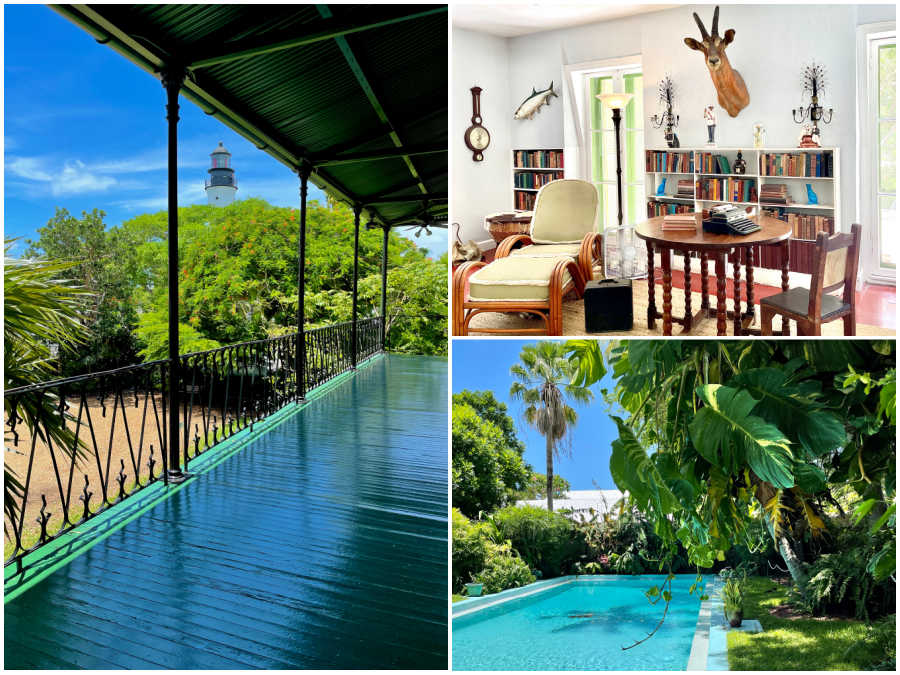 But I will tell you that 60 cats currently have the run of the place. Hemingway loved cats (so do we) and he was gifted a white polydactyl kitten in the 1930s. Some of the cats you'll see now if you take the tour are direct descendants of Snow White, his good-luck cat with six toes.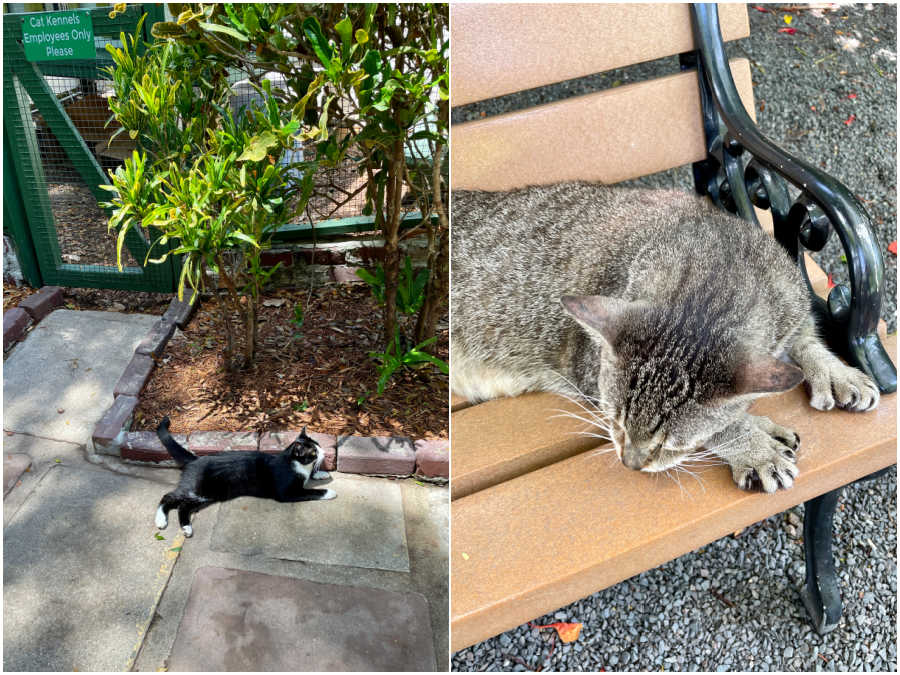 After our Hemingway tour we were hungry so we stopped here for a relaxing lunch. The Salmon Chimichurri really hit the spot! We enjoyed this eclectic, mostly vegetarian restaurant.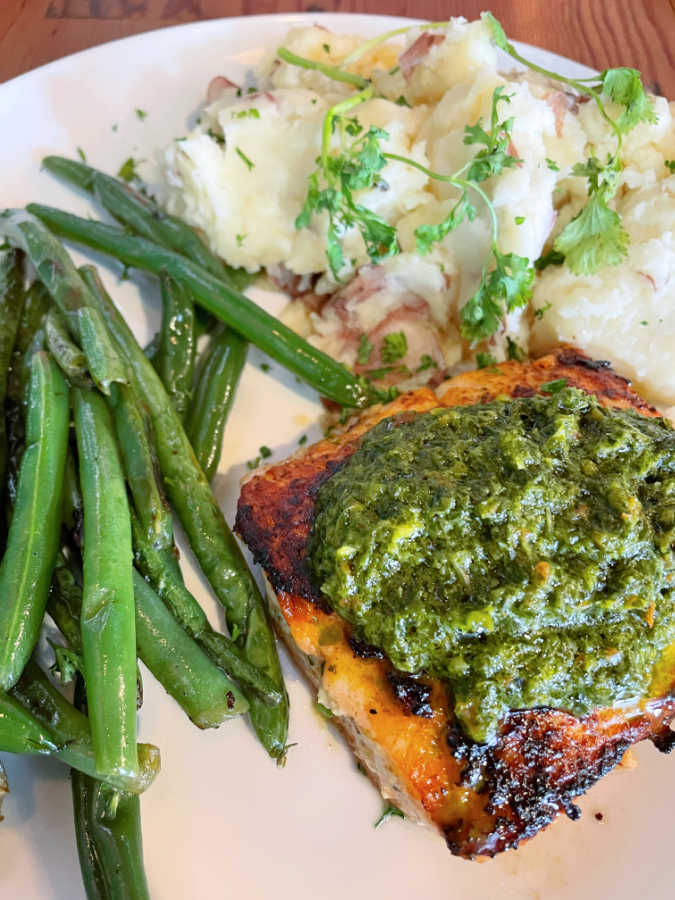 After returning from Key West at about 10 pm on a Thursday, our Friday was pretty relaxed. Worth noting was our dinner date at the Dixie Fish Company at Fisherman's Wharf in Fort Myers. They don't take reservations, but calling ahead made our wait at the bar shorter (about 30 minutes).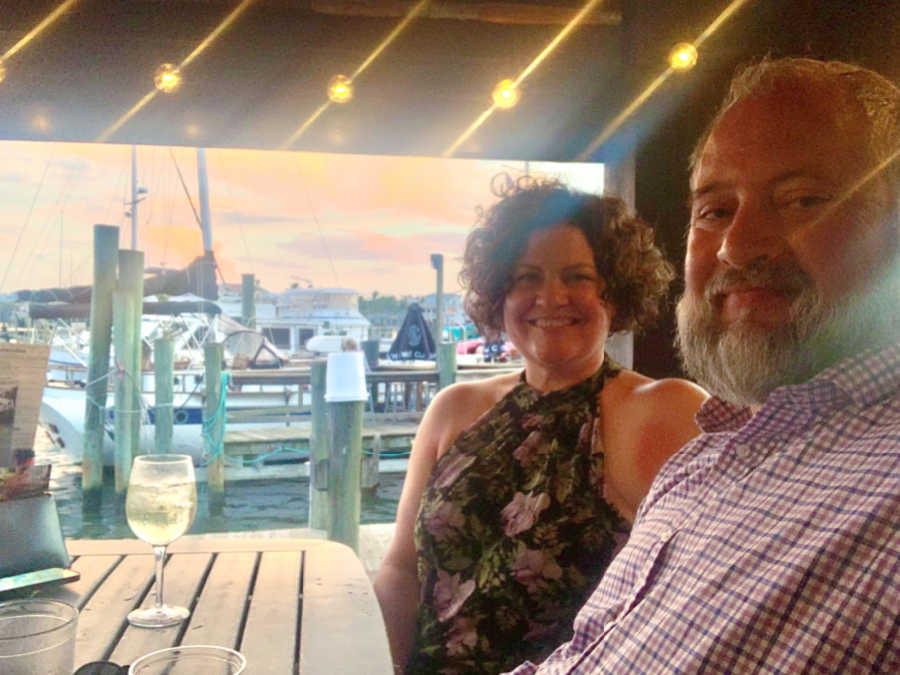 I recommend their Bloody Mary, Grouper Cheek Bites, and Yucatan Shrimp Tacos. And the best appetizer we tried there was their Moonshine Mussels. The broth is a mix of apple moonshine, white wine, fennel, onions, grape tomatoes and chorizo sausage. The flavor was amazing.
Enjoy the public beach access at Bonita Springs
There are 10 public beach access parking lots along this stretch of beach in Bonita Springs. There are some truly impressive homes on this drive as well. My advice is to arrive early to get a parking spot. We were there on a Saturday and so it took some patience to find a spot. But once we did, the beach was worth it. We found lots of pretty shells and enjoyed the water for a couple of hours here.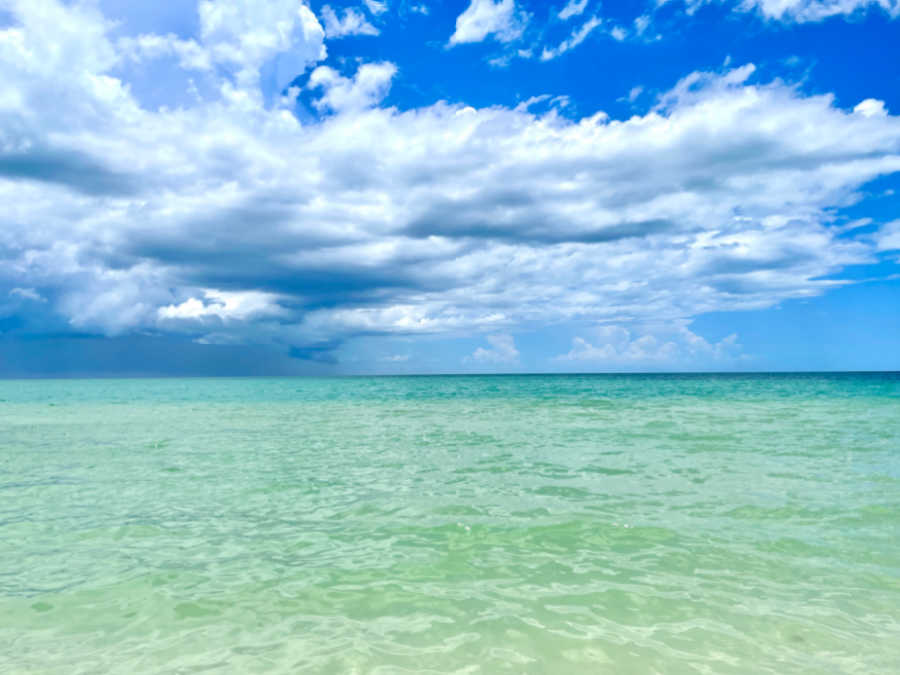 SOB's provides a really fun dinner with live music, casual atmosphere and yummy food. We dined here after our time at the beach and ordered the Baywalk Scallops, Mussels and split the Fried Clam Dinner.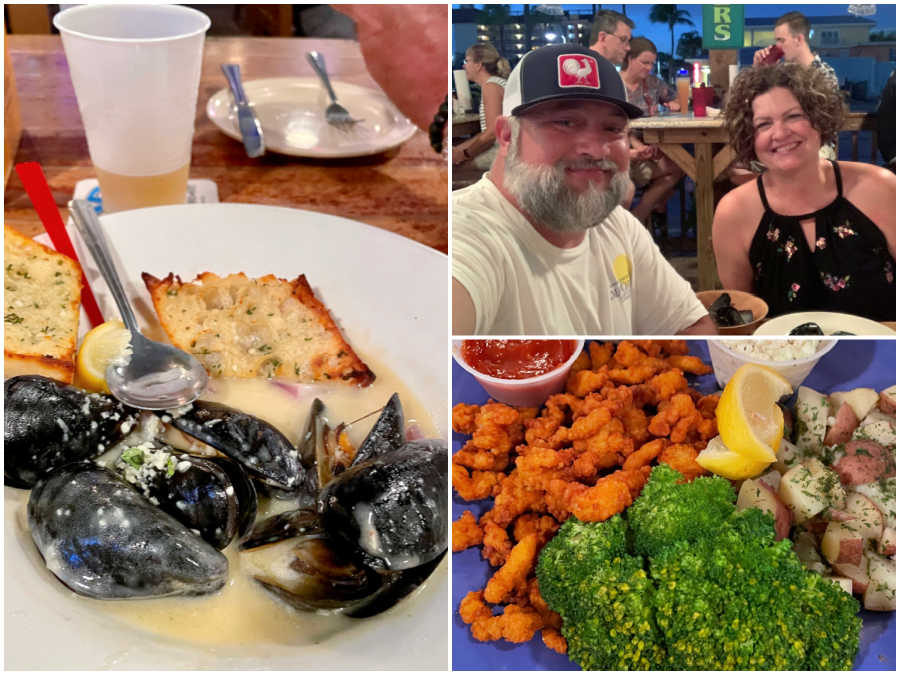 Take a scenic drive to Sanibel and Captiva Islands
This drive out and back seems like a trip to the end of the world. Going over the bridges with expansive water views on both sides was my favorite part. Once on Sanibel and Captiva Islands, the road travels between dense vegetation and trees on both sides. Many of the homes are gated and have name plaques on Sanibel, giving it a very exclusive feel.
At basically the end of Captiva Island is The Mucky Duck. We enjoyed a really nice lunch here: Spinach Salad, Clam Chowder, Oysters Romanoff and Homemade Blueberry Sour Cream Pie. This really topped off what was just a superb collection of eating experiences in and around Fort Myers. We enjoyed excellent food all week!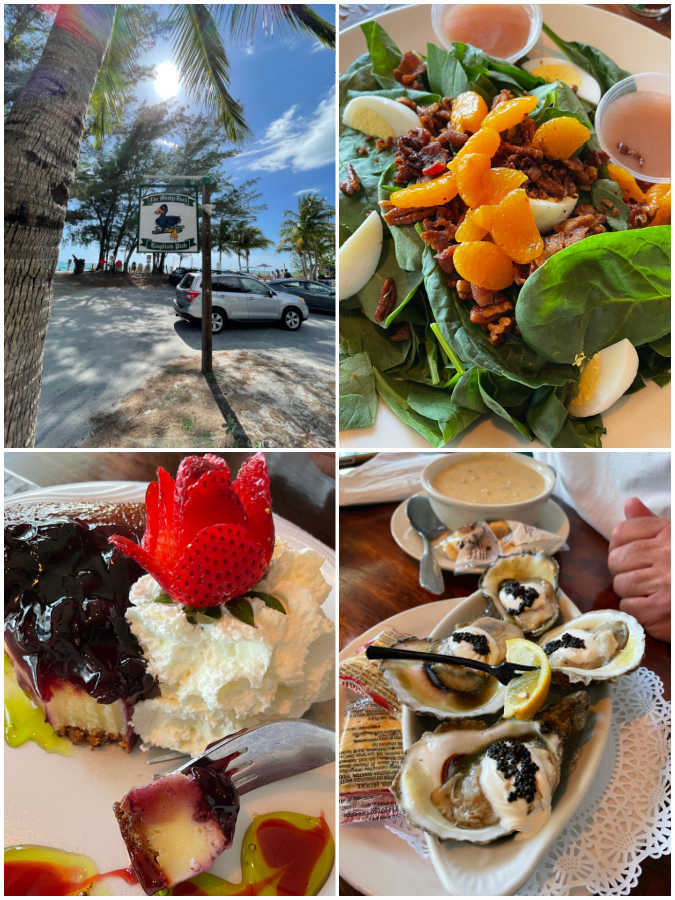 Explore Fort Myers Beach
To conclude our week full of adventure, we did a little souvenir shopping in Fort Myers Beach. The square was bustling with activity on a Sunday night, including a circus performer. And the walk out the pier provided a breath-taking view of the sunset over the Gulf of Mexico.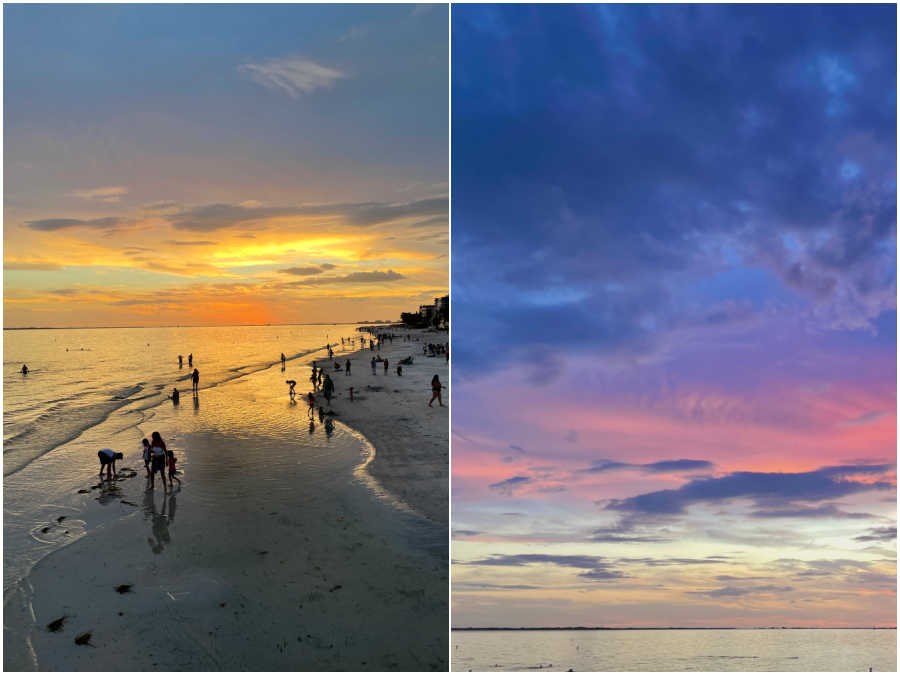 We both love Greek food, so this choice was an obvious one. Our waiter was friendly and sitting outside provided some great people-watching. I ordered the Gyro Salad and my boyfriend ordered the Gyro Platter. They are very generous in their portion size, so a meal can easily be shared here.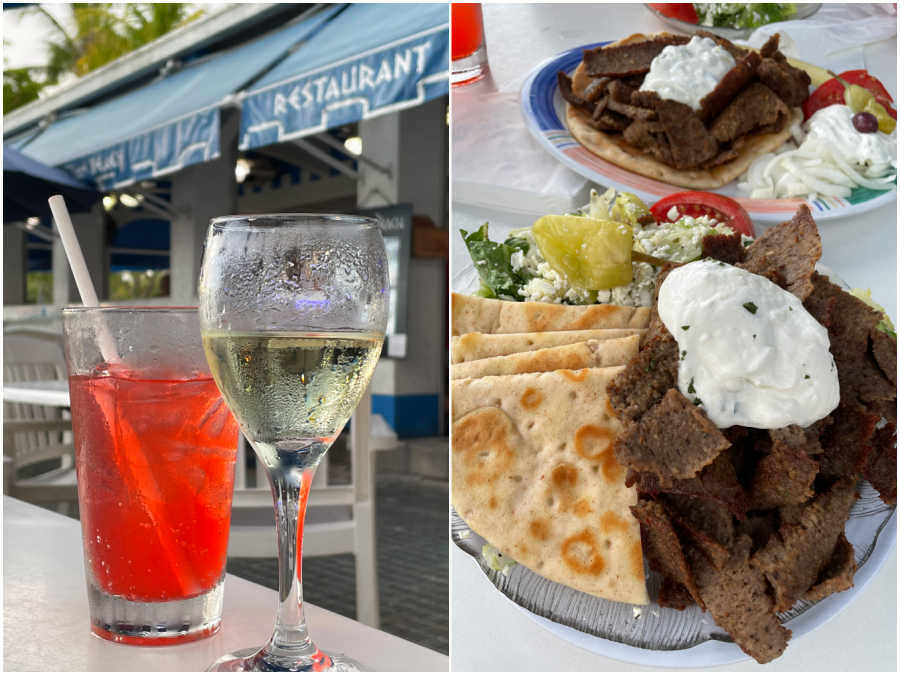 Foodtastic Mom is a participant in the Amazon Services LLC Associates Program, an affiliate advertising program designed to provide a means for sites to earn advertising fees by advertising and linking to Amazon.com. Any highlighted, clickable Amazon link you see is an affiliate link that I may earn advertising fees on.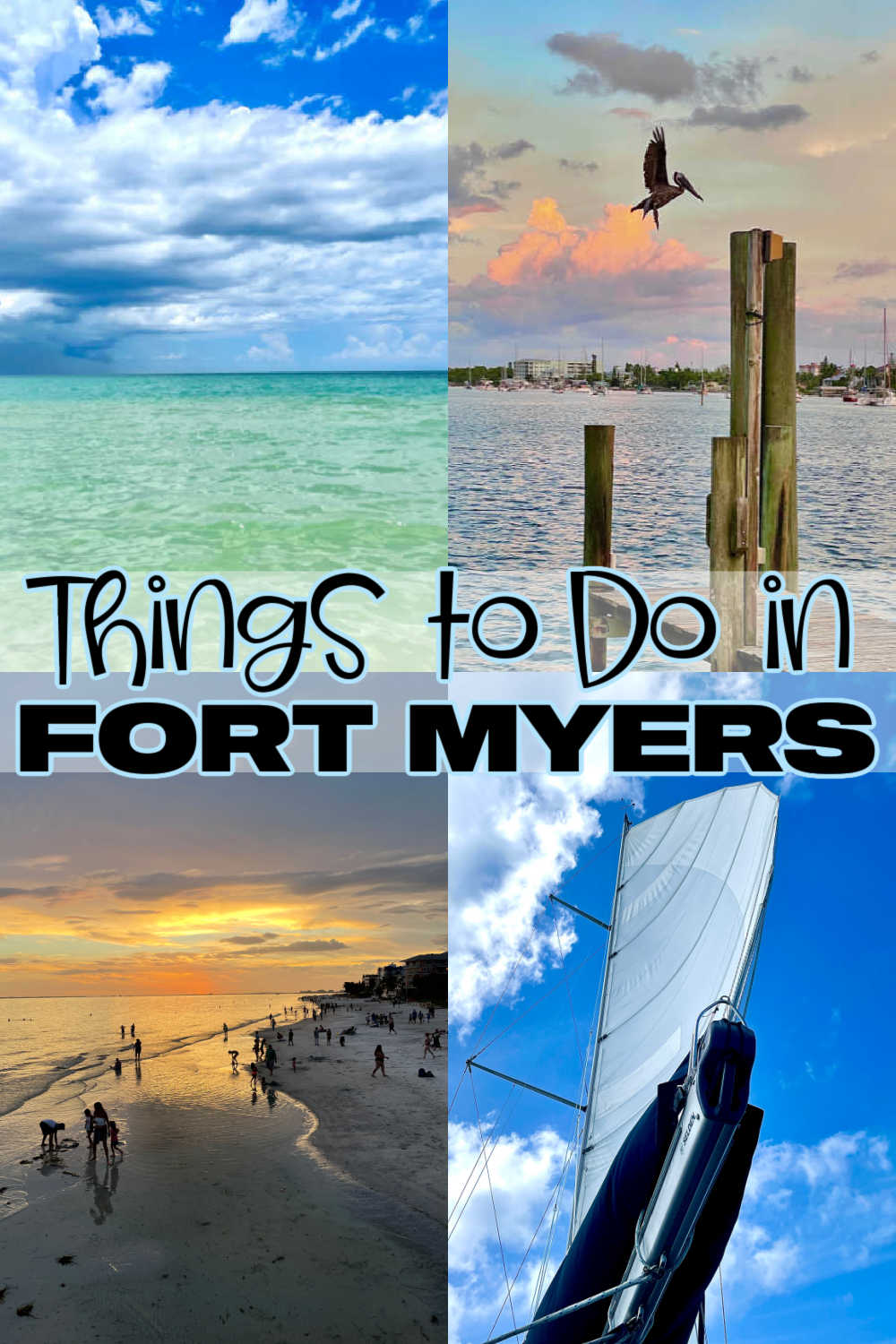 Quick Links for Things to Do in Fort Myers