Slow Cooker Baked Potatoes turn out moist and delicious every time with no foil needed.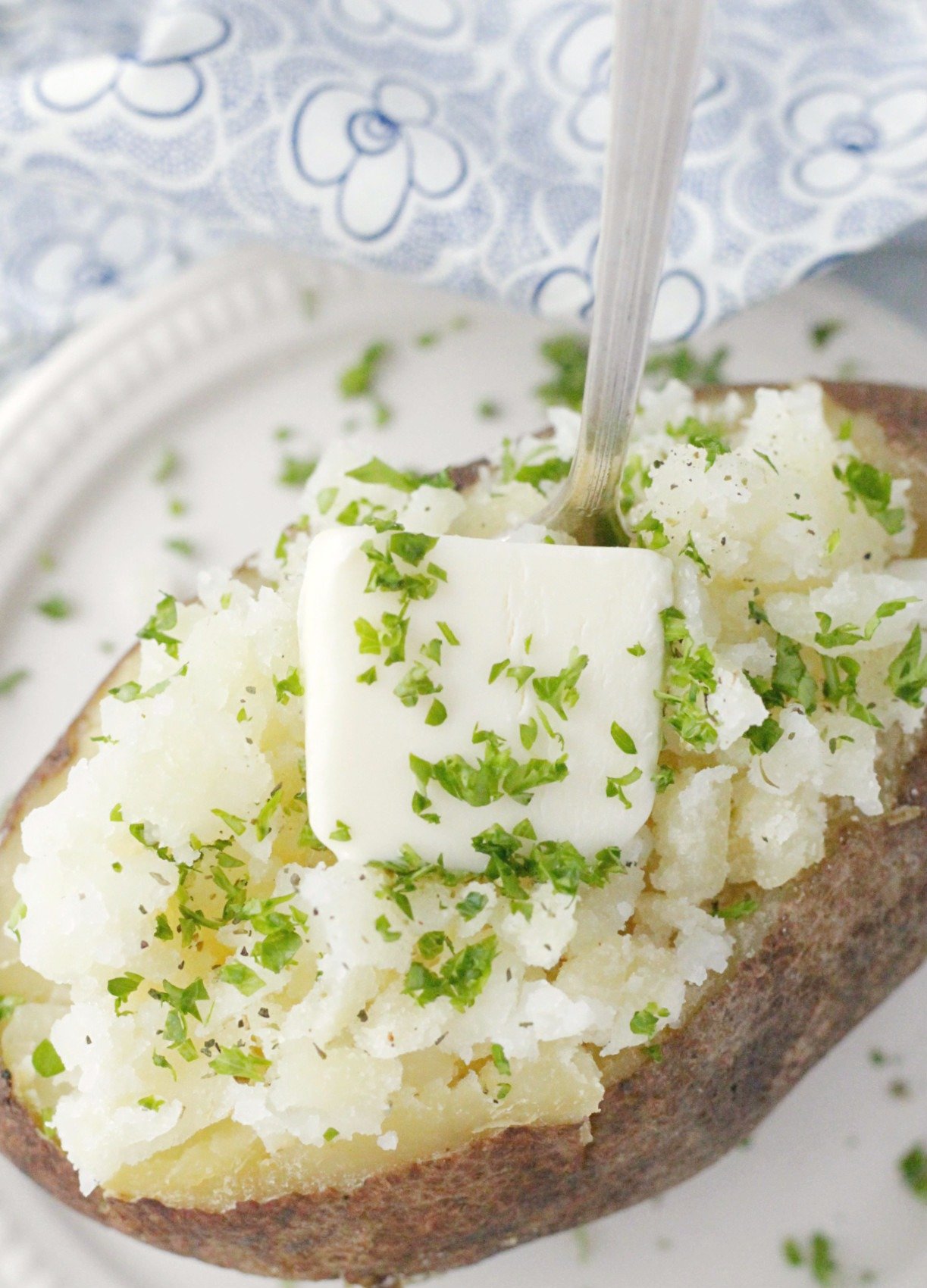 Baked potatoes are one of those things that I wish I'd planned for but the thought of turning on the oven and then waiting for an hour or so to bake them just doesn't seem possible. Does this ever happen to you at dinner time? It's happened to me more times than I could count until I finally decided my slow cooker was the answer.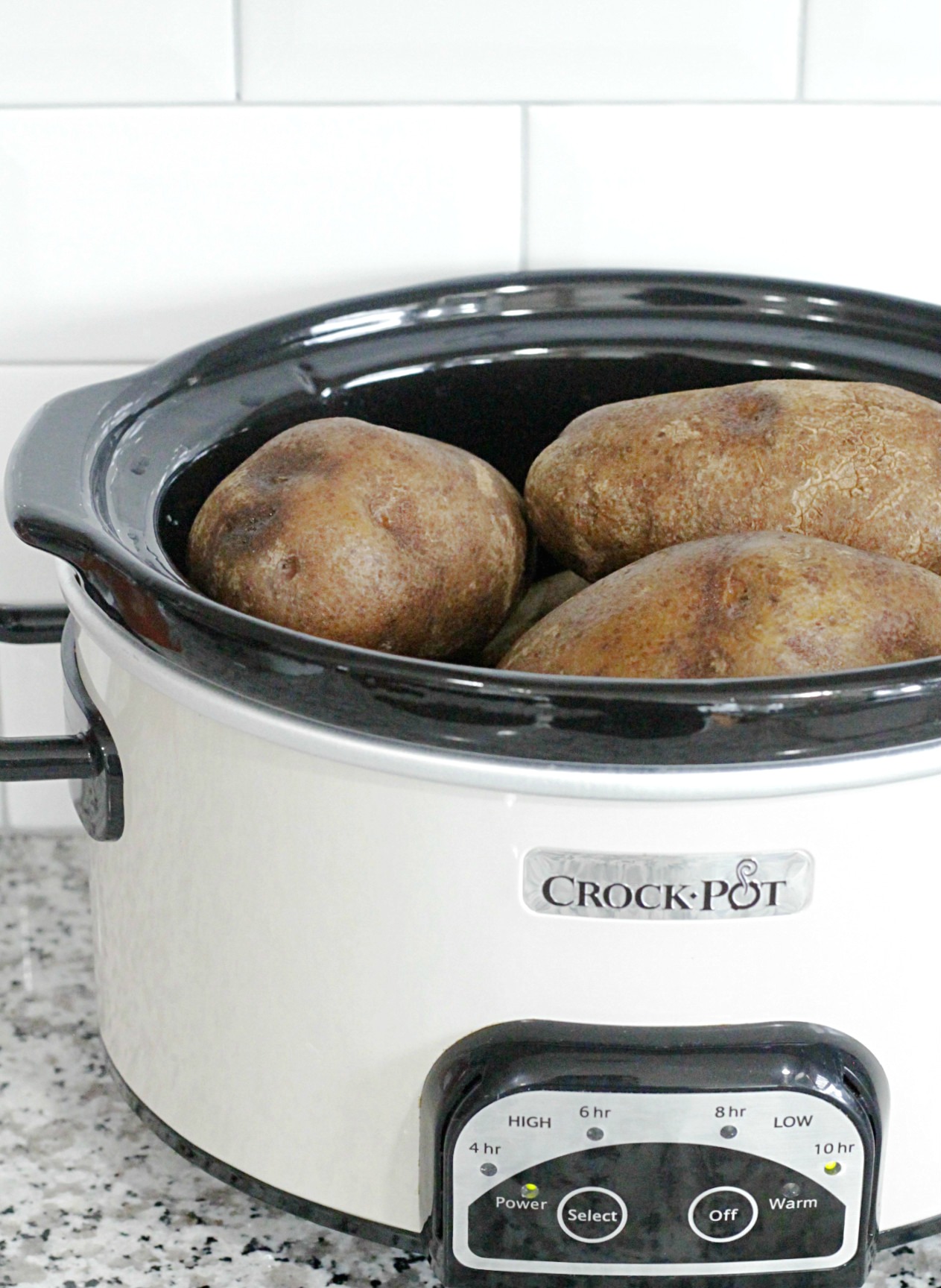 Slow cookers add moisture to food. Which is a good thing when baking potatoes. I use russet potatoes that I wash really well and then lightly oil. No foil is necessary when baking the potatoes in the slow cooker on low heat. Which means less waste and potatoes ready to go when you come home from work. OK so obviously you still need to plan ahead, but I really prefer the texture of the potatoes coming out of my slow cooker compared to my oven. Also I am not wasting foil.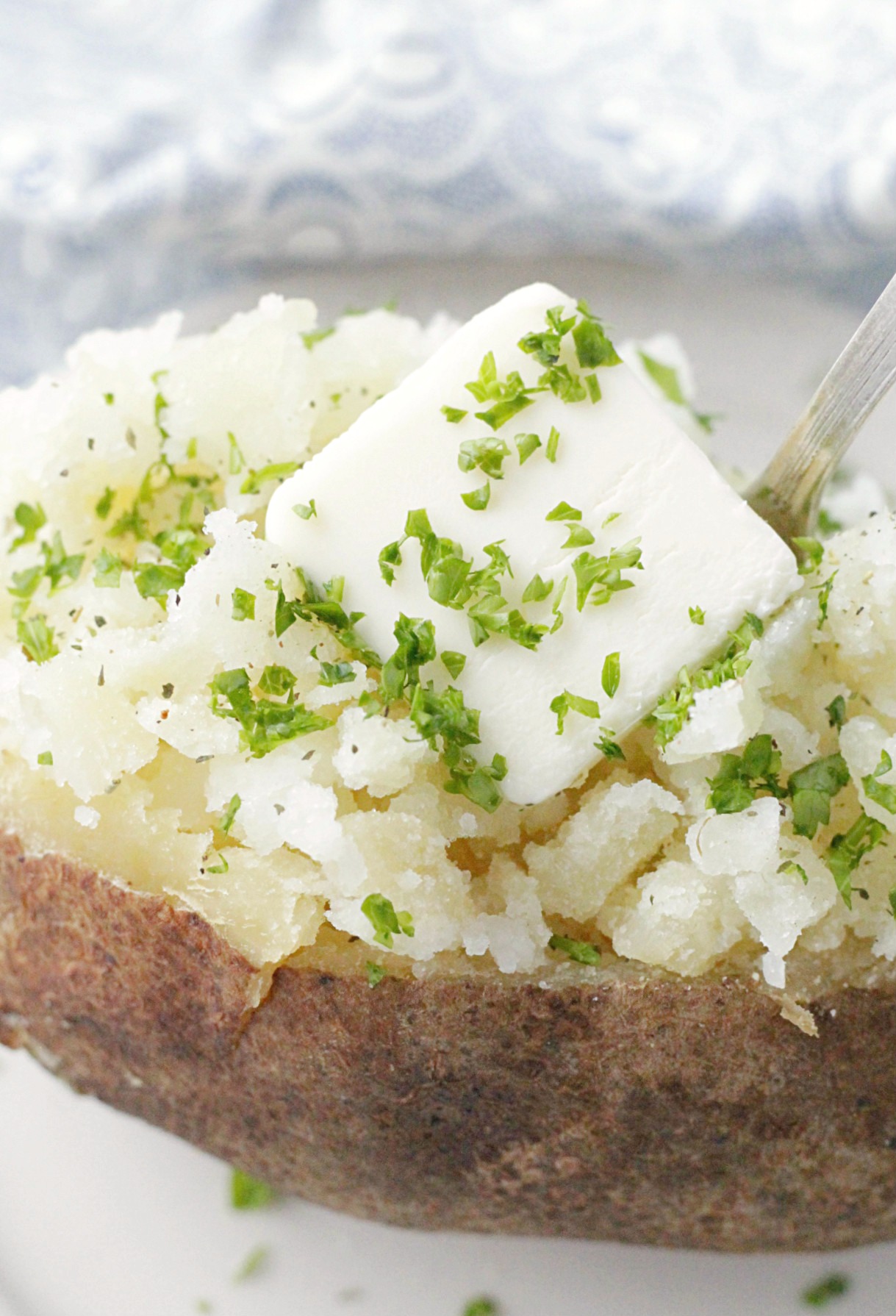 A baked potato bar is pretty much the cure for your picky eaters too. You can set out whatever toppings each kid (and adult) will eat and they can make themselves happy. This baking method works for sweet potatoes as well. See my previous post on that here.

Slow Cooker Baked Potatoes
The slow cooker yields perfectly baked potatoes every time.
Ingredients
6

large

russet potatoes

washed well

2

tbsp

vegetable oil

1

tsp

salt
Instructions
Wash the potatoes really well. Lightly oil the skins and place in the slow cooker. Sprinkle the potatoes with the salt.

Cook on LOW heat for 6 hours (or until the potatoes are easily pierced with a fork).

Serve the baked potatoes with desired toppings.
Nutrition
DON'T MISS THESE OTHER POTATO RECIPES:
Party Potatoes
Carrot Mashed Potatoes
Slow Cooker Hashbrown Casserole