A fun twist on a classic Scotch egg these Scotch egg rolls are filled with cooked sausage, chopped hardboiled egg, Irish cheddar cheese and parsley then pan fried and served with a beer mustard sauce for dipping.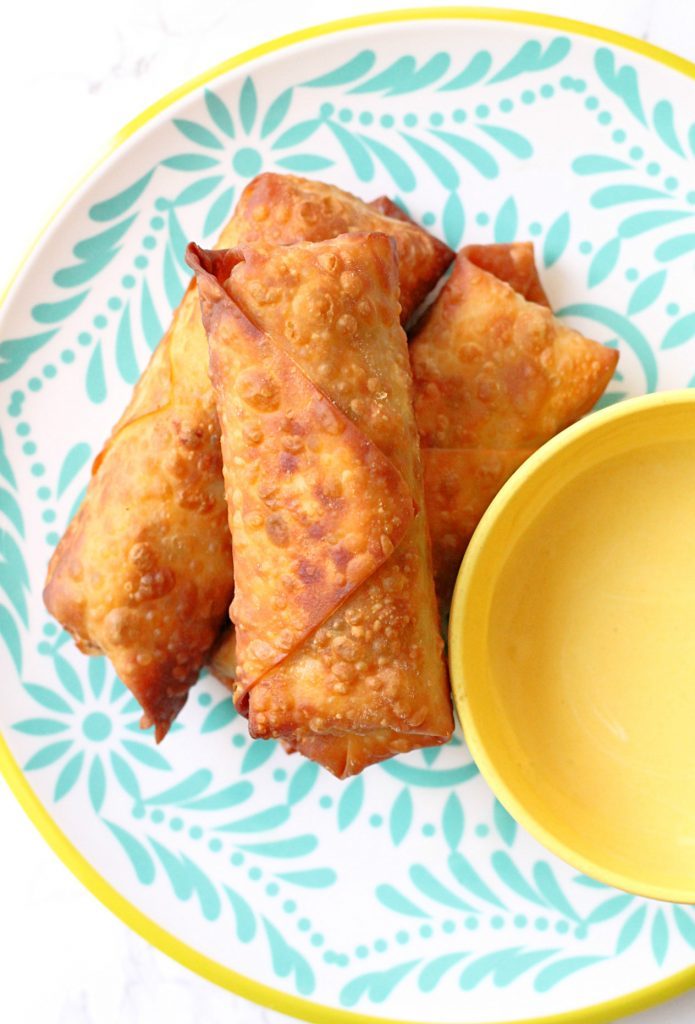 The first time I had a Scotch egg was at a pub near Notre Dame's campus in South Bend, Indiana. If you aren't familiar the classic Scotch egg is a hard (or sometimes soft) boiled egg wrapped in sausage, coated in bread crumbs and deep fried. I honestly thought they sounded a little weird but the ones we were served were so good! And now I've been thinking ever since about recreating them (in some form) at home.
So that's how my Scotch egg rolls were born. I figured deconstructing them a little bit (plus adding some cheese) and wrapping them in egg roll wrappers seemed like a more at-home, user friendly way to experience a Scotch egg. Also the beer mustard sauce is the perfect compliment to this unique appetizer so don't skip it.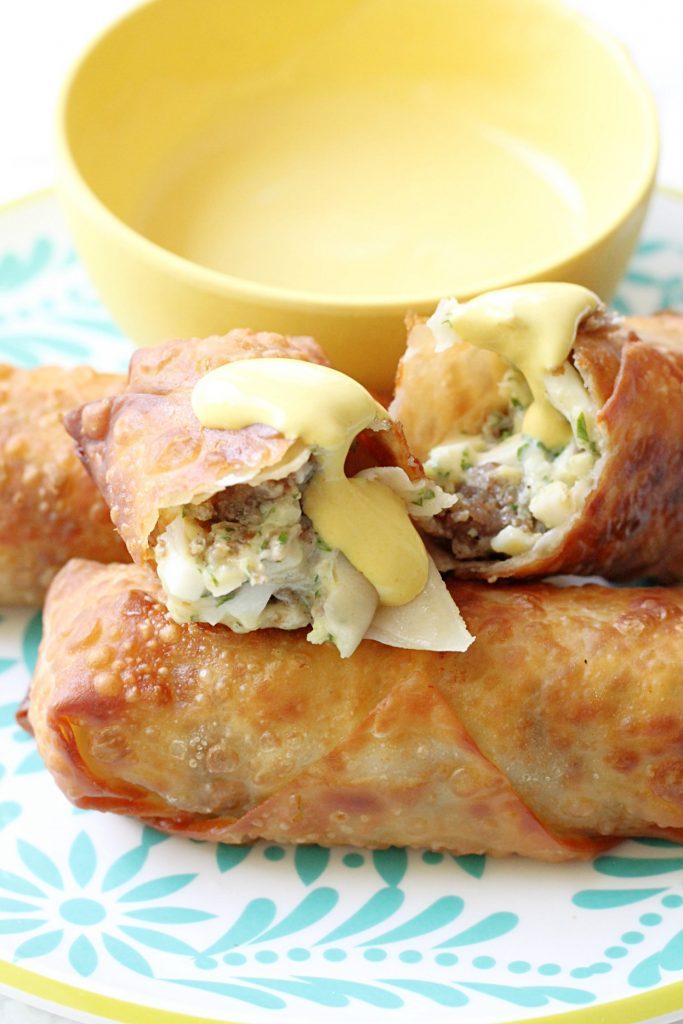 Our son Caleb is crazy for Notre Dame in general but especially during football season. We're not really sure where it came from (as no one in our immediate family attended or were even fans before) but he is so passionate about it that it's hard not to be influenced and become a fan myself. So when the Irish kick off their first game on September 4th I'll be making a batch of these Scotch egg rolls just for him. He ate the results of my video today and he will tell you that you should definitely try them!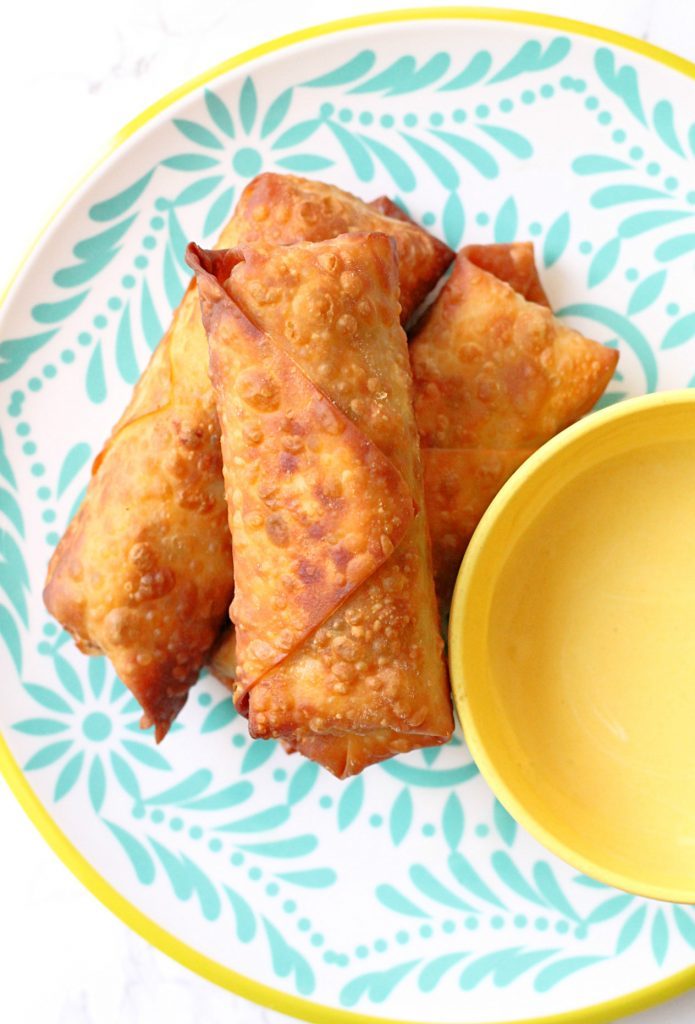 Scotch Egg Rolls
2016-08-26 21:42:00
for the egg rolls
12 egg roll wrappers
1 lb. pork sausage
4 large eggs, hard boiled, peeled and chopped
8 oz. Irish cheddar cheese, shredded
1/2 c. fresh parsley, chopped
2 T. mayonnaise
1 T. Worcestershire sauce
1/2 t. salt
1/4 c. vegetable oil
for the mustard beer sauce
2 T. unsalted butter
1/2 t. onion powder
1/2 c. beer (I used a brown ale)
1/3 c. yellow mustard
2 T. sour cream
for the mustard beer sauce
In a medium saucepan, melt the butter. Add the onion powder and beer. Whisk to combine and simmer for about 5 minutes or until the beer has reduced by about half. Whisk in the mustard and continue cooking for 2 - 3 minutes. Remove from heat and transfer to a container to cool. Once cool, whisk in the sour cream. Cover and place the beer mustard in the fridge until you are ready to serve.
for the egg rolls
Brown the sausage, drain and allow to cool. Mix the sausage with the chopped egg, shredded cheese, parsley, mayonnaise, Worcestershire sauce and salt.
Fill each of 12 egg roll wrappers with 3 - 4 T. of the mixture, roll and seal with water.
Heat the vegetable oil in a non stick pan over medium high heat. Pan fry the egg rolls for a minute or two per side (starting with seam side down). Careful not to crowd the pan, fry the egg rolls only 3 or 4 at a time.
Rewarm the beer mustard sauce and serve with the fresh Scotch egg rolls.
Foodtastic Mom https://www.foodtasticmom.com/