A restaurant quality pulled pork recipe can be recreated at home without a smoker. The key is using the correct cut of pork. Thank you to the Ohio Pork Council for sponsoring this post.
I enjoyed a pork feast last week thanks to local food star Kristen Bailey, owner of Sweets and Meats BBQ in Mount Washington. She fed us treats like pork belly burnt ends, her Grandma's sweet potato casserole, perfectly smoked ribs and pulled pork. Kristen is also the Ohio Small Business Person of the Year. If you are local, please check out Sweets and Meats! And save this pulled pork recipe for making at home.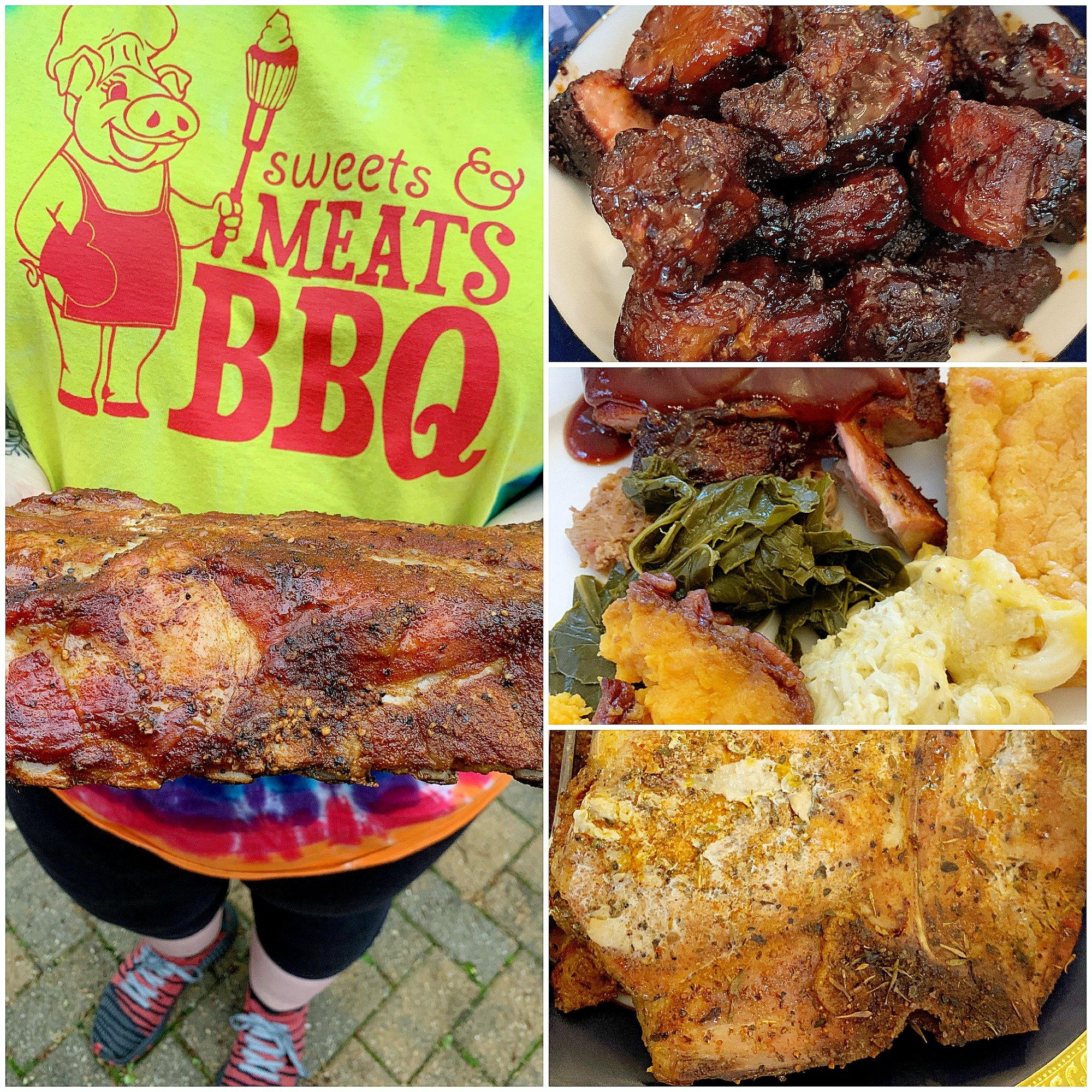 What is the best cut of meat for pulled pork?
Pork shoulder is the best cut for pulled pork, which is often times sold in local grocery stores as a "Boston butt". It's not actually a butt, just half the shoulder. But the pork shoulder is marbled with fat which equals flavor. So if you're like me and don't own a smoker, you can still create amazingly delicious pulled pork in a humble slow cooker.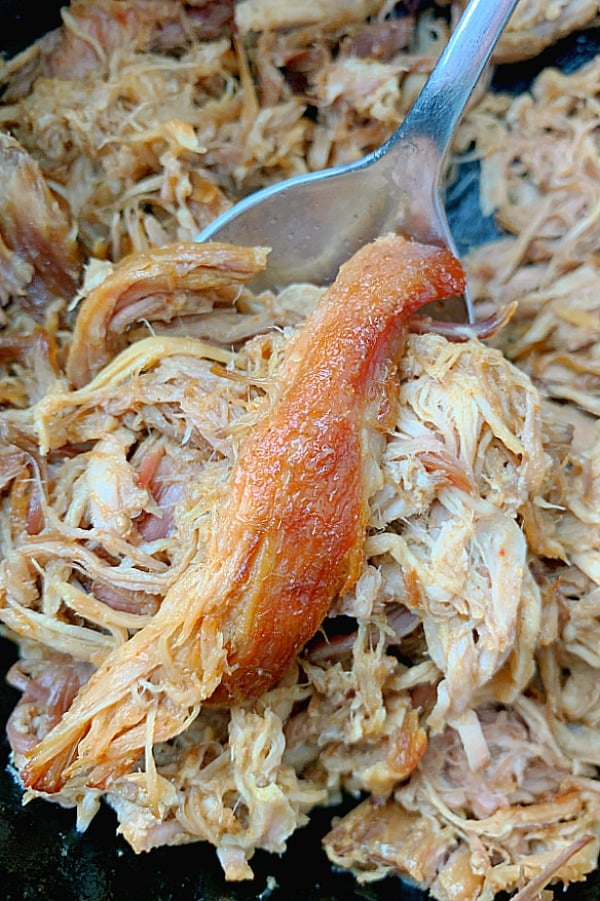 What condiments go on a pulled pork sandwich?
I really liked that Kristen served her smoked pulled pork plain. We could add BBQ sauce or not. So that's how I developed my pulled pork recipe – sans BBQ sauce. Just make a big recipe of this pulled pork and set out a variety of BBQ sauces, coleslaw, sliced onions and pickles and let your guests top their sandwiches however they like them.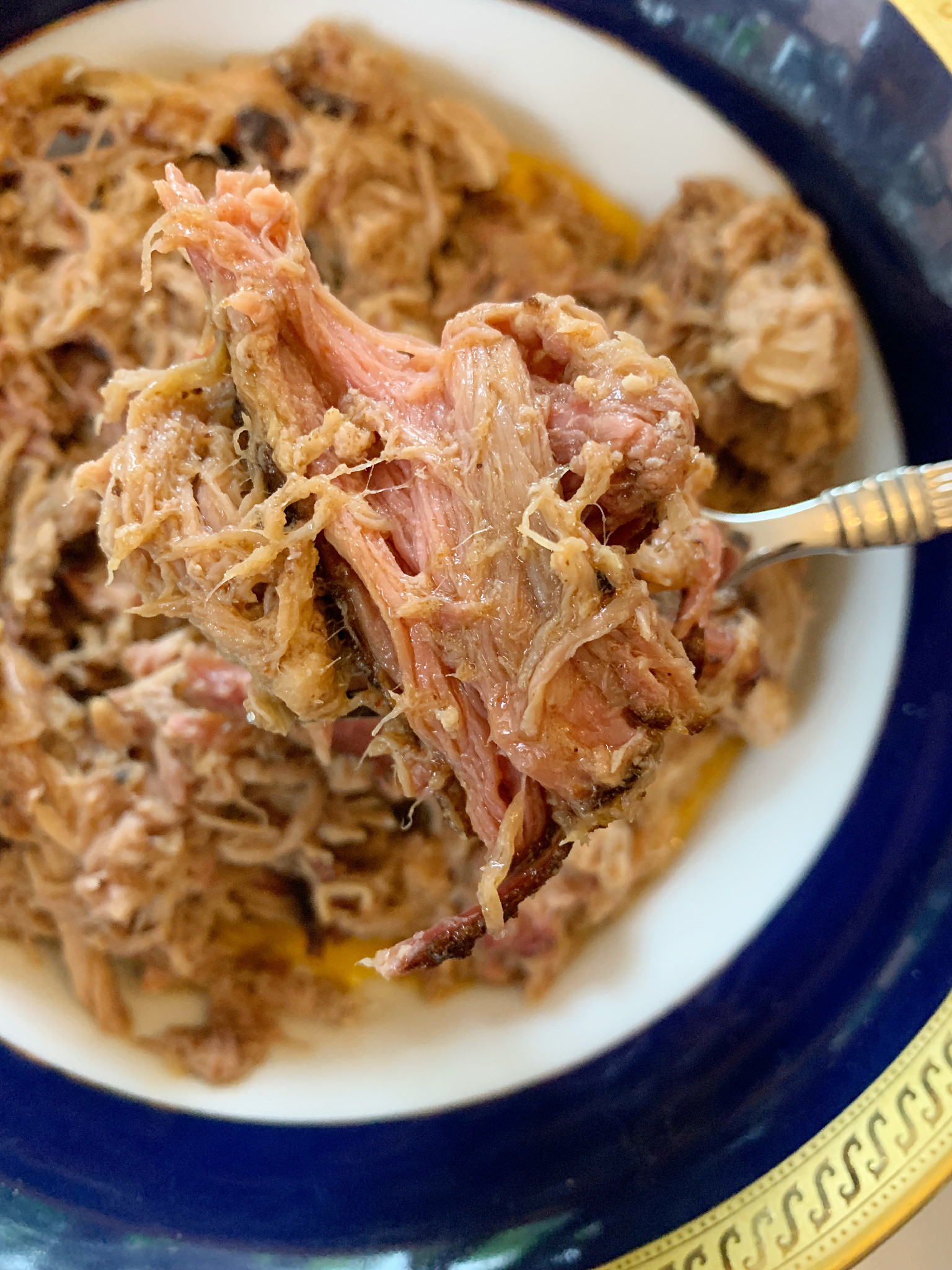 Can you overcook this pulled pork recipe?
It's difficult but surprisingly you can. Not a lot of liquid is required to slow cook a pork shoulder. The slow cooker seals in moisture and the fat in the pork shoulder keeps the meat really tender. I drain some of the liquid before serving the pulled pork as sandwiches so the buns don't get overly soggy. However I forgot my slow cooker was on low and the remaining pork in it did start to burn. A little "crust" on the pork is nice, but just keep an eye on your heat level if your pulled pork will be sitting in the slow cooker for several hours.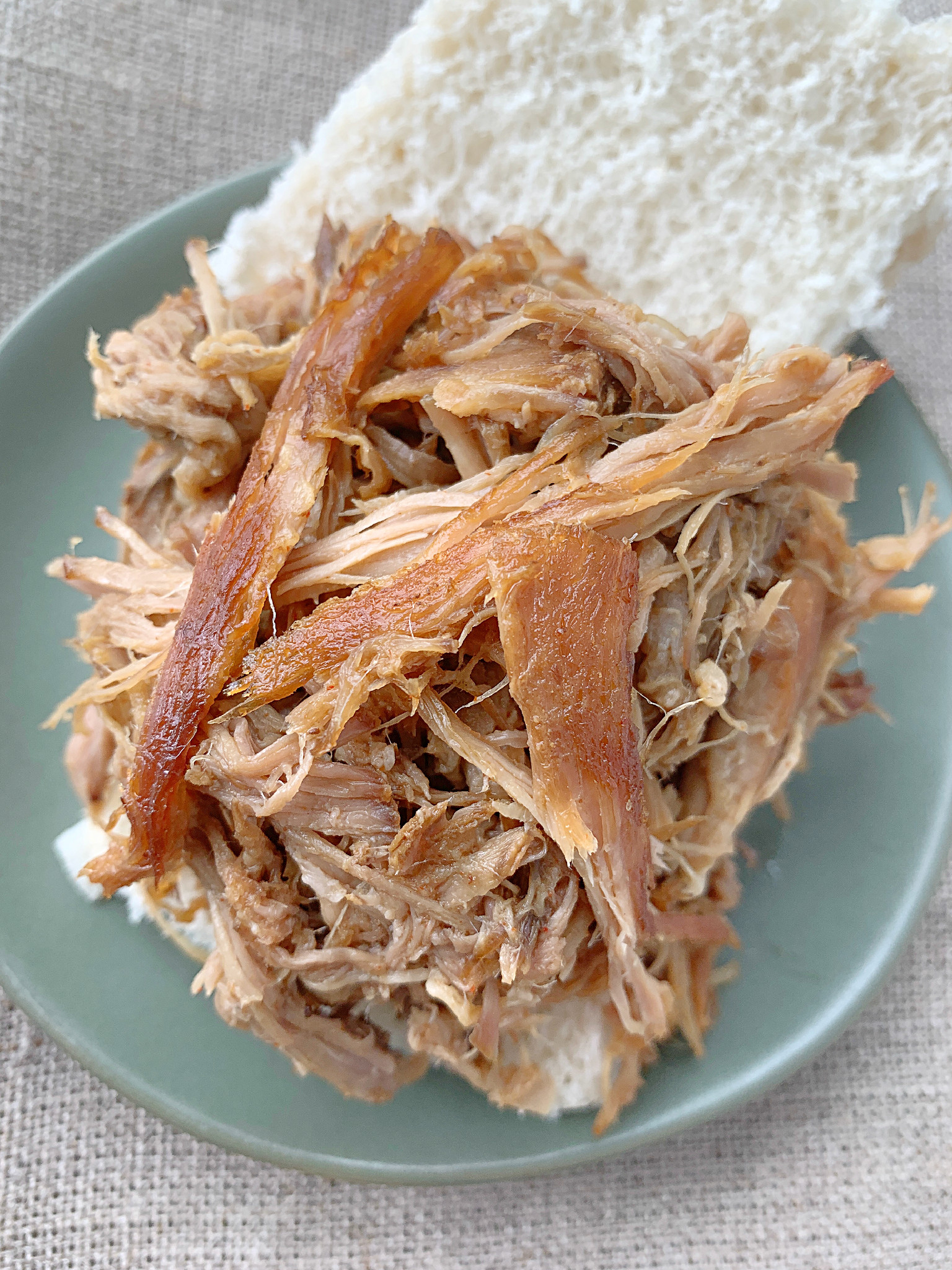 Ohio Pork Facts:
Pork are raised indoors now but they also have very regulated diets and environments that create consistent and healthy pigs.

Air is circulated in their barns every 30 seconds.

Pigs are full grown in 6 months at around 270 pounds.

Learn about one of Ohio's family pig farms, Surber Farms.
Thank you so much for being a faithful reader and supporter of Foodtastic Mom. Be sure to PIN and print this recipe!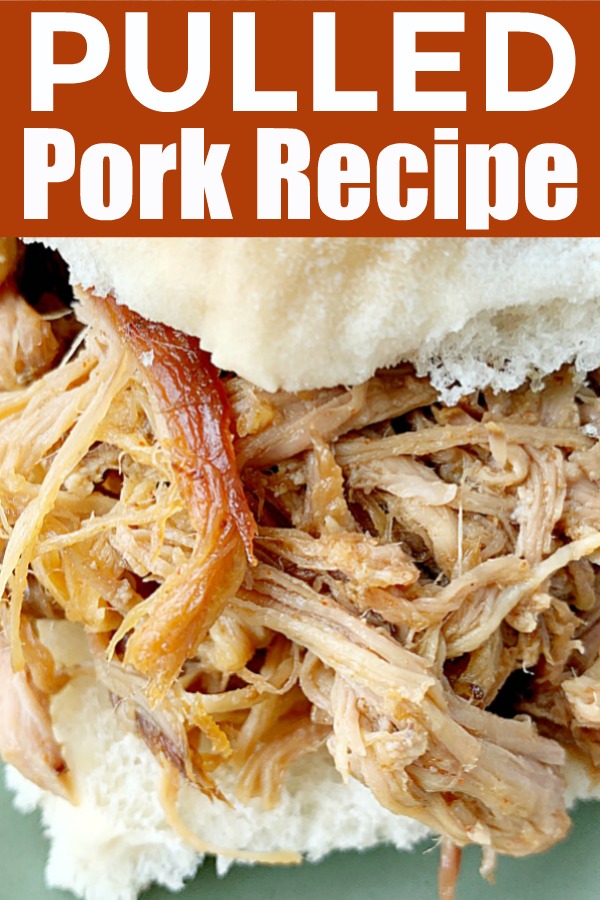 Pulled Pork Recipe
A restaurant quality pulled pork recipe can be recreated at home without a smoker. The key is using the correct cut of pork.
Ingredients
5

lbs

pork shoulder (Boston butt)

1/4

cup

apple cider vinegar

1/4

cup

light brown sugar

2

tbsp

liquid smoke

1

tbsp

salt

1

tsp

smoked paprika

1

tsp

sweet paprika

1

tsp

garlic powder

1/2

tsp

cayenne pepper
Instructions
Place the pork shoulder in the slow cooker.

Add the apple cider vinegar and liquid smoke.

Whisk together the brown sugar, salt, smoked and sweet paprika, garlic powder and cayenne pepper. Sprinkle it evenly over the pork shoulder.

Cover and cook on low heat for 6 - 8 hours.

Shred the pork. Remove any large pieces of visible fat. Drain off some of the liquid if serving as sandwiches.
Nutrition
More recipes with Ohio Pork: