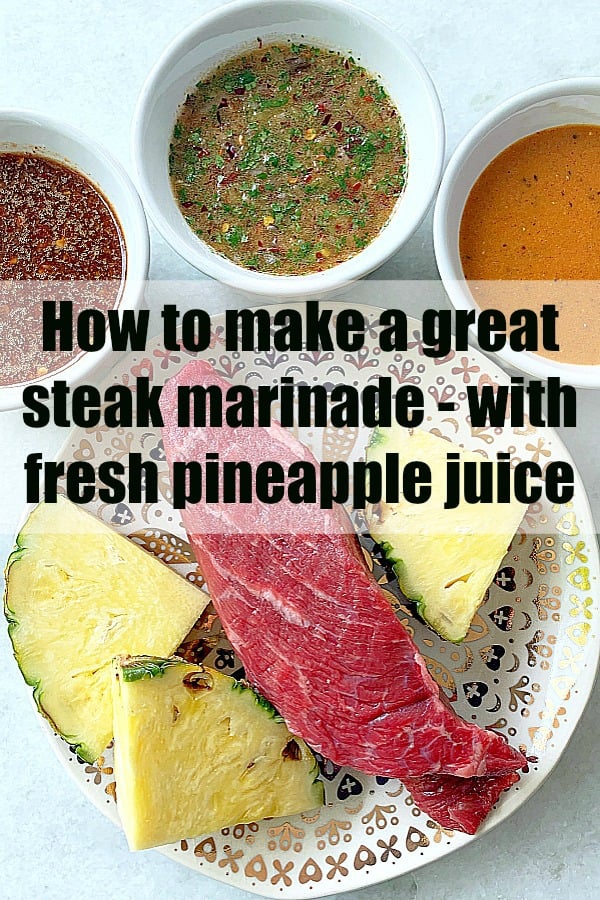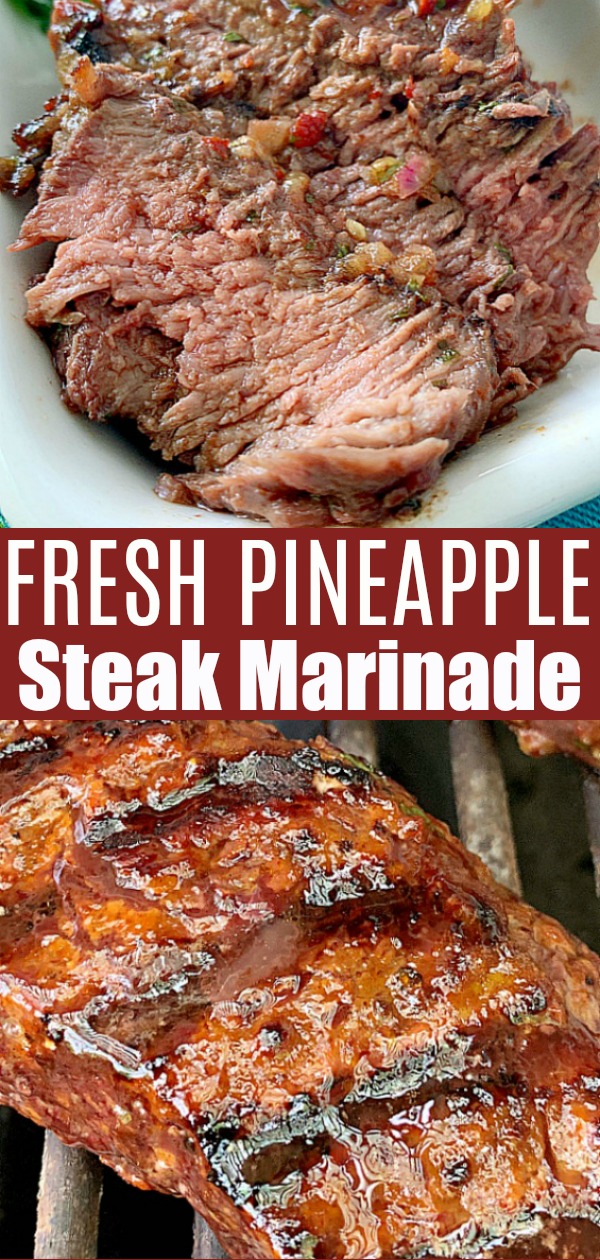 I'm showing you how to make a great steak marinade and it starts with fresh pineapple juice. This post contains three different steak marinades so you are sure to find one that suits your tastes! Thank you to the Ohio Beef Council for sponsoring this post, all opinions are mine alone.
The key to tender steak on the grill starts with a pineapple. Fresh pineapple juice contains the enzyme bromelain which helps to tenderize meat. This enzyme is destroyed in the canning process so only fresh will work. There are a lot of recipes for steak marinades out there, but this post gives you three truly great steak marinades that are delicious and ensure tender beef.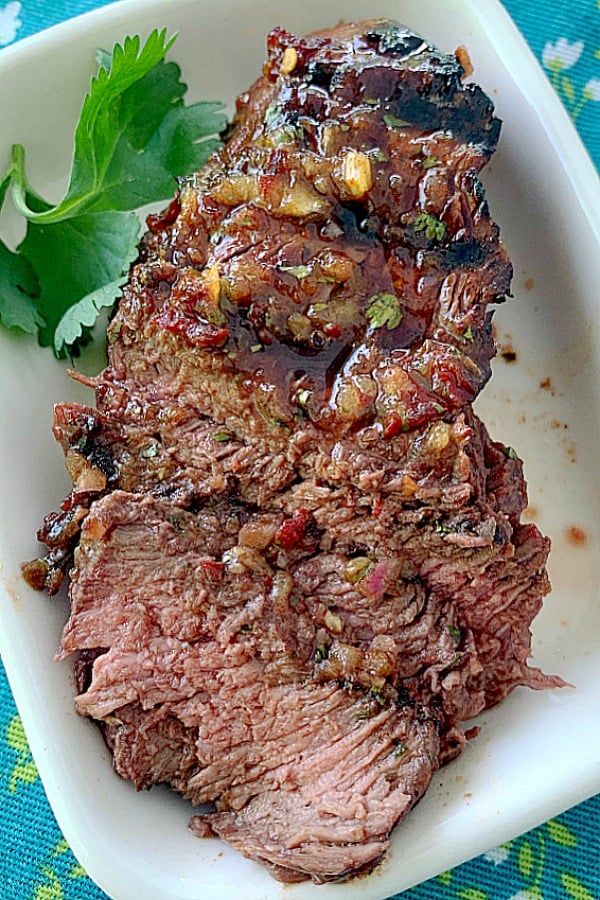 How to Make a Great Steak Marinade:
Pressing a fresh cut pineapple on a cheese grater does the trick to get your fresh pineapple juice for making these marinades. From there I prefer to let a food processor or small blender do my prep work for me. Place the ingredients for each steak marinade into a processor or blender and blend. So simple!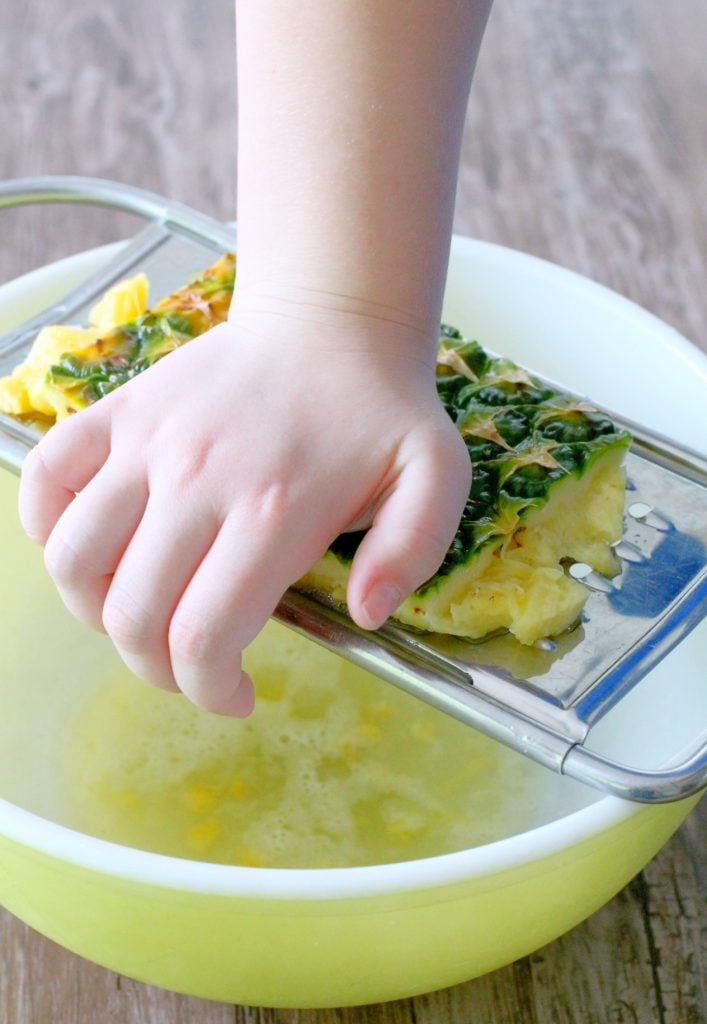 American Steak Marinade: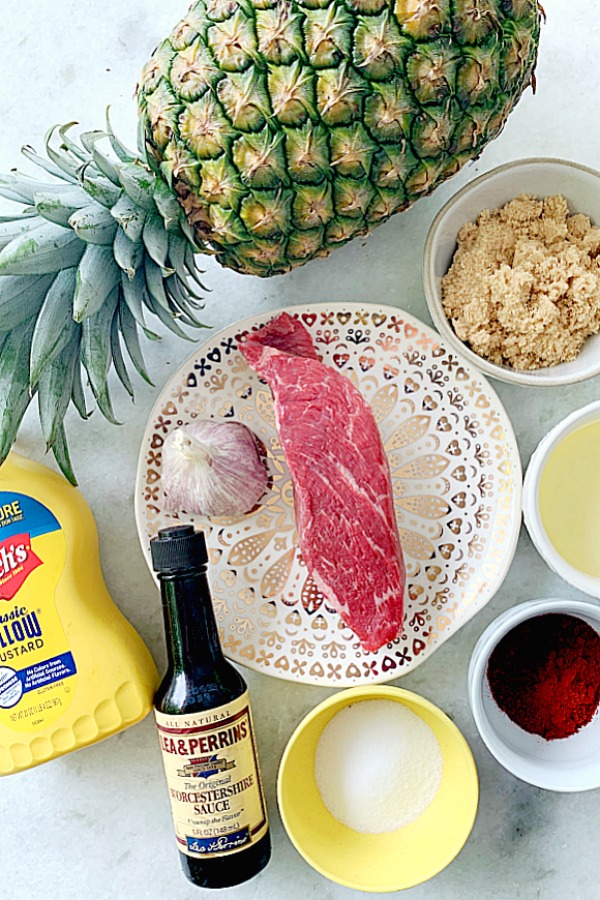 Fresh Pineapple Juice (1/2 cup)
Brown Sugar (1 tbsp)
Vegetable Oil (1 tbsp)
Smoked Paprika (1 tsp)
Salt (1 tsp)
Worcestershire Sauce (2 tbsp)
Yellow Mustard (2 tbsp)
Garlic (1 clove)
Asian Steak Marinade: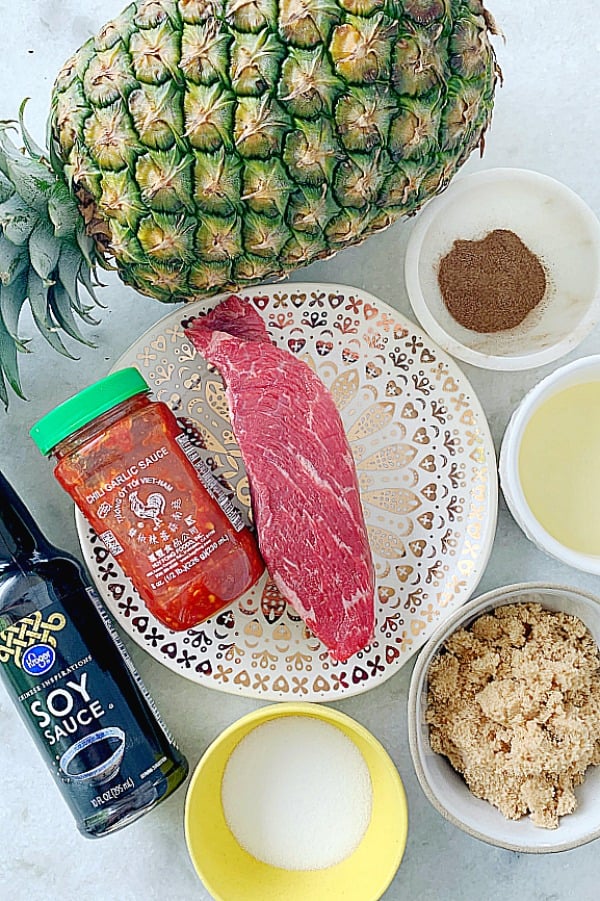 Fresh Pineapple Juice (1/2 cup)
Allspice (1 tsp)
Vegetable Oil (1 tbsp)
Brown Sugar (2 tbsp)
Salt (1/2 tsp)
Soy Sauce (1 tbsp)
Chili Garlic Sauce (2 tbsp)
Mexican Steak Marinade: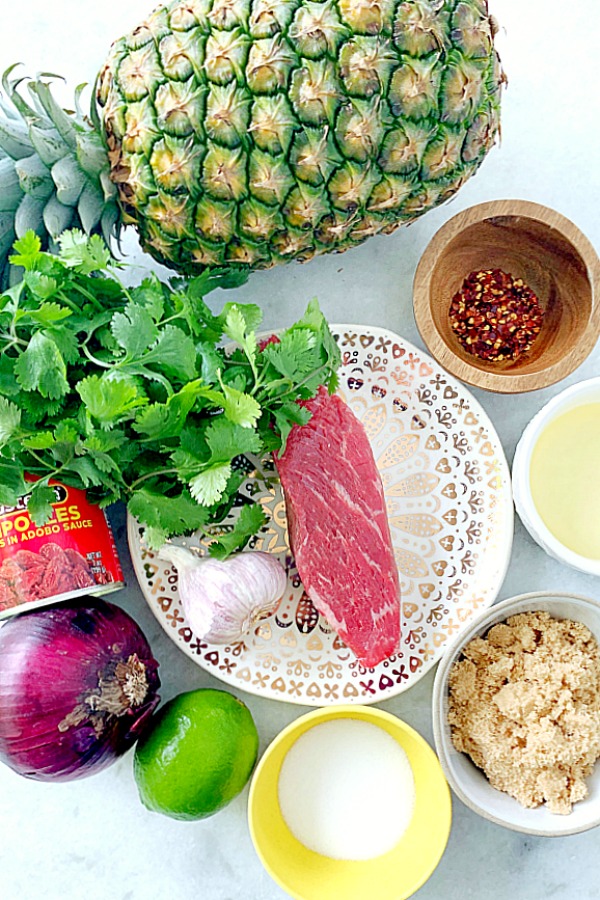 Fresh Pineapple Juice (1/2 cup)
Red Pepper Flakes (1 tsp)
Vegetable Oil (1 tbs)
Brown Sugar (1 tbsp)
Salt (1 tsp)
Lime Juice (2 tbsp)
Red Onion (1/4 cup)
Chipotle Peppers in Adobo Sauce (2 tbsp)
Cilantro (1/4 cup)
Garlic (1 clove)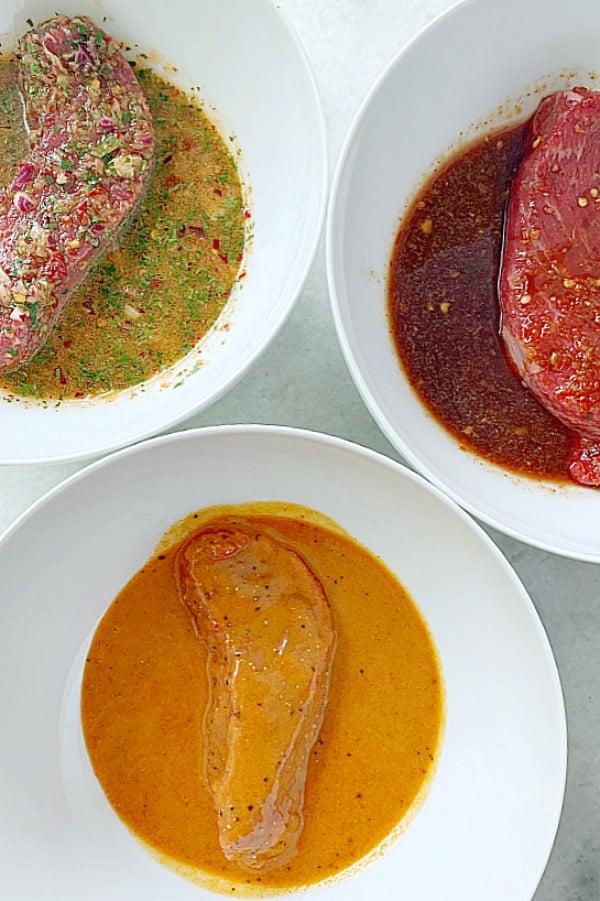 Can Steak Marinate Overnight?
The steak can marinate overnight but it is not necessary with these marinades. The enzymes in the fresh pineapple juice work quickly so I usually only marinate my steak for 30 – 60 minutes before grilling them. Check out this great guide for grilling beef. I like to take my steaks off the grill when the internal temperature reaches about 140 degrees – which is right in the middle of the range for a Medium cooked steak.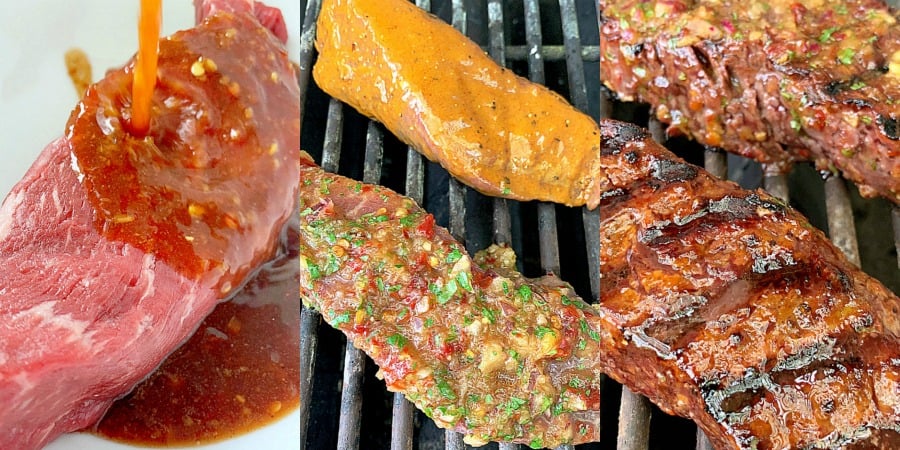 Tips for summer grilling with Ohio Beef:
Allow ¼ to ½ cup of marinade for every pound of beef, and always marinate beef in the refrigerator, never at room temperature.
After gilling, allow beef to rest for about five minutes before cutting and serving. This prevents the tasty juices from draining out of the meat and all over your plate.
Wanting to serve your family a nutritious steak or roast that's also affordable? Check out these great-tasting cuts that are budget-friendly!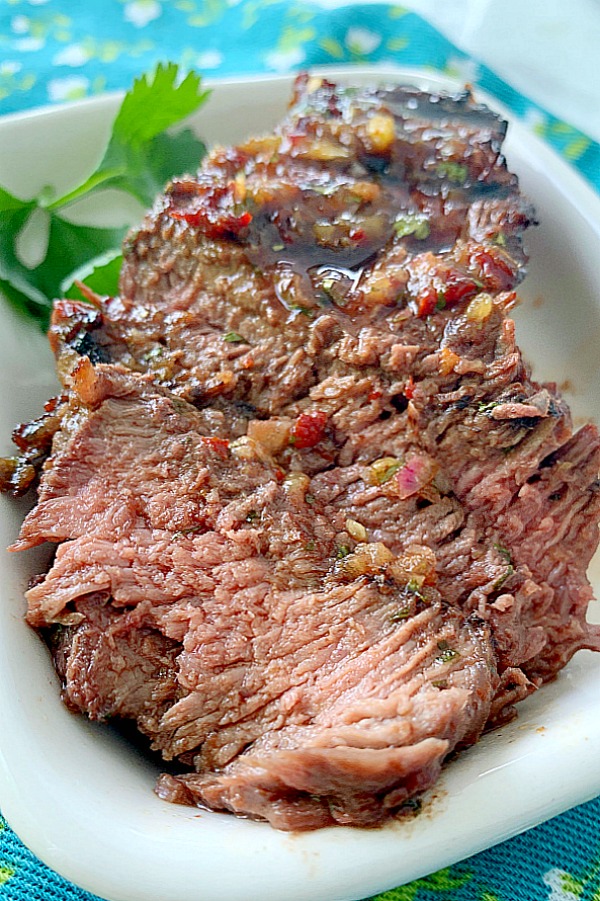 Kitchen Tips:
I always use this meat thermometer to check the internal temperature of my beef.
This is a cheese grater similar to the one I use for pressing fresh pineapple.
I like sharp, serrated knives for slicing my grilled steaks, similar to these.
I grilled sirloin steaks for this post. Other great cuts of beef for grilling include Strip Steak, Flank and Ribeye.
One whole pineapple yields about two cups of fresh juice. Some pulp will come through the strainer but it is not necessary to drain the juice before using it in these recipes.
Foodtastic Mom is a participant in the Amazon Services LLC Associates Program, an affiliate advertising program designed to provide a means for sites to earn advertising fees by advertising and linking to Amazon.com. Any highlighted, clickable Amazon link you see is an affiliate link that I may earn advertising fees on.
Thank you so much for being a faithful reader and supporter of Foodtastic Mom. Be sure to PIN and print this recipe!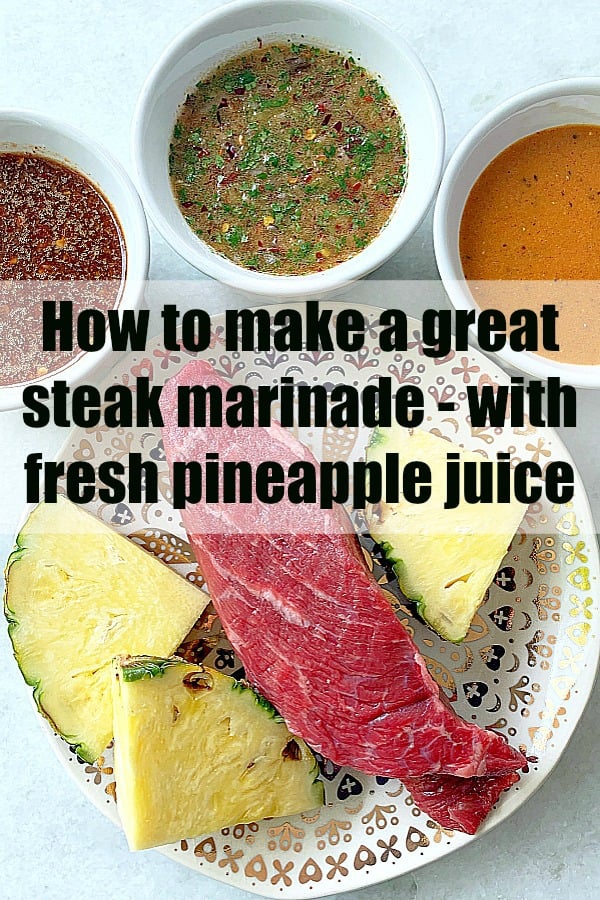 More Grilling Recipes with Ohio Beef: