A basic guide for how to grill brisket on a gas grill with a rub and barbecue sauce recipe. This recipe was originally posted on June 29, 2016.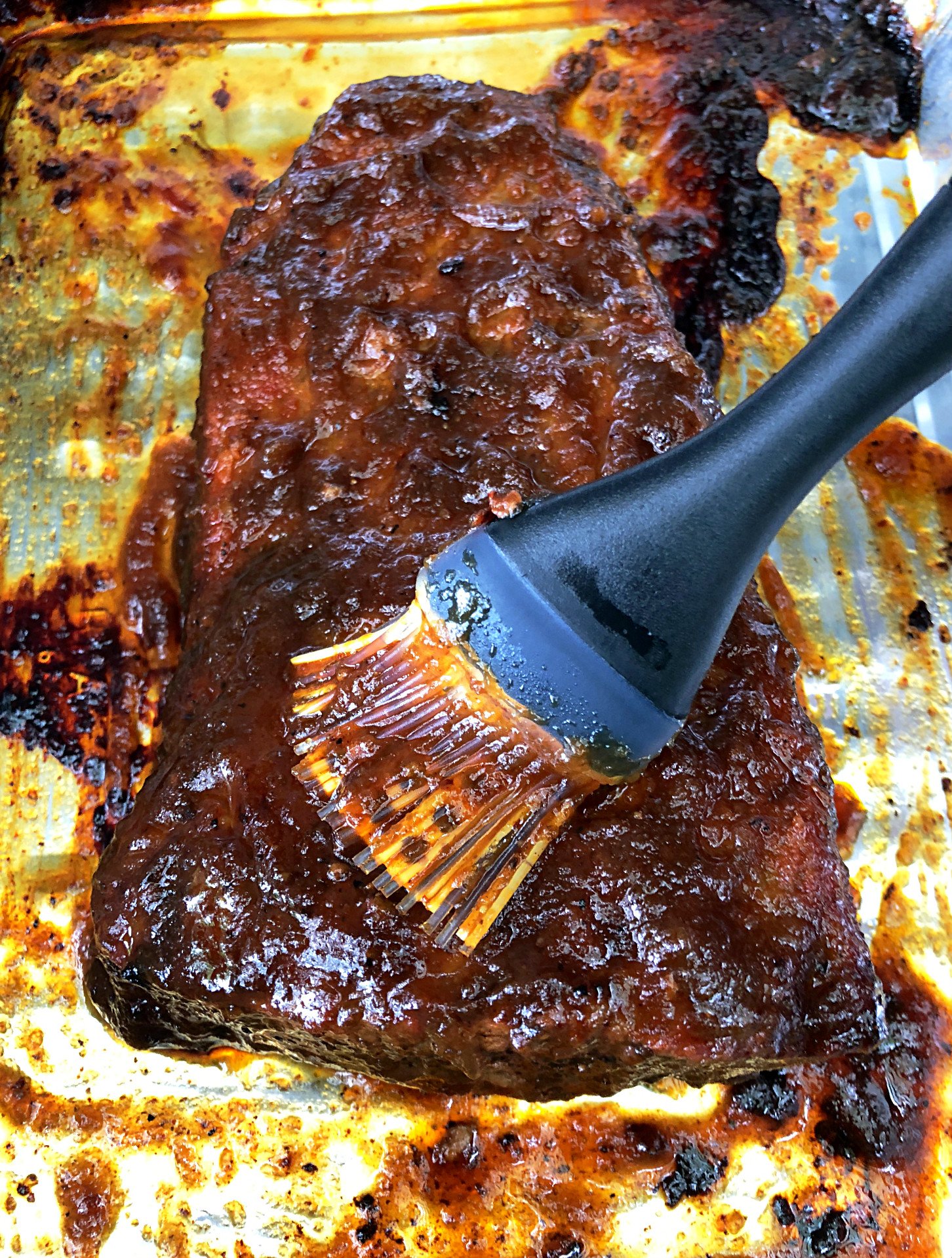 Do you want to know how to grill brisket? The first time I grilled brisket I was pleasantly surprised with the results. I don't own a smoker (yet). I do own a gas grill which I very much enjoy grilling on and creating new recipes with. Smoked beef brisket is something we would always order from popular local BBQ joints. But now if I want to I can grill my own. So here is my hopefully informative post on how to grill brisket on a gas grill.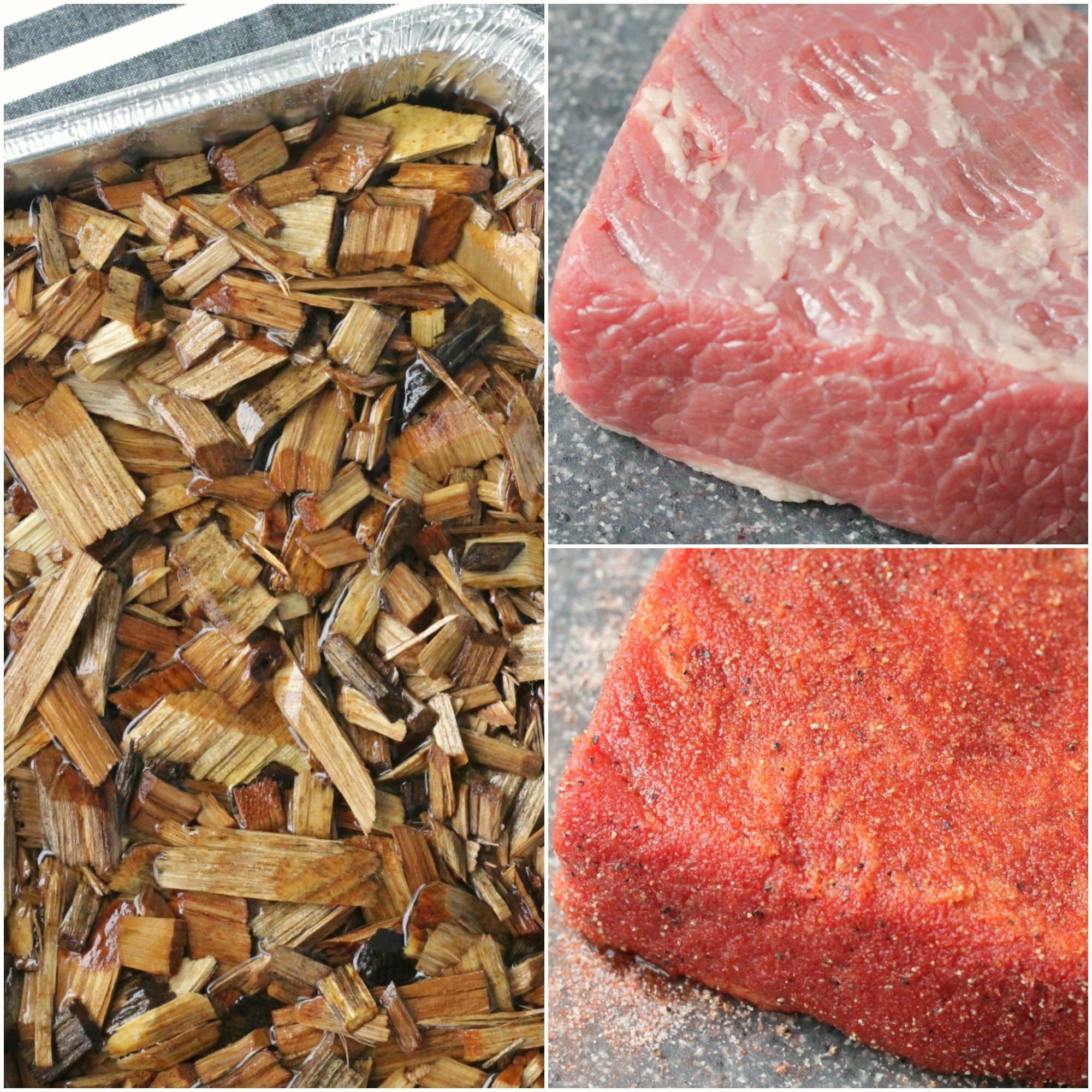 I had several sources of help for this tutorial. Back in 2016 this was a sponsored post on behalf of KC Masterpiece BBQ Sauce Mix and Dry Rub from Kroger. But that was several years ago and since then this post for how to grill brisket has become my most popular in terms of organic search visits thanks to Google. So I decided to revamp the post and recipe to reflect my grilling abilities and make it more my own to reflect my blog and business.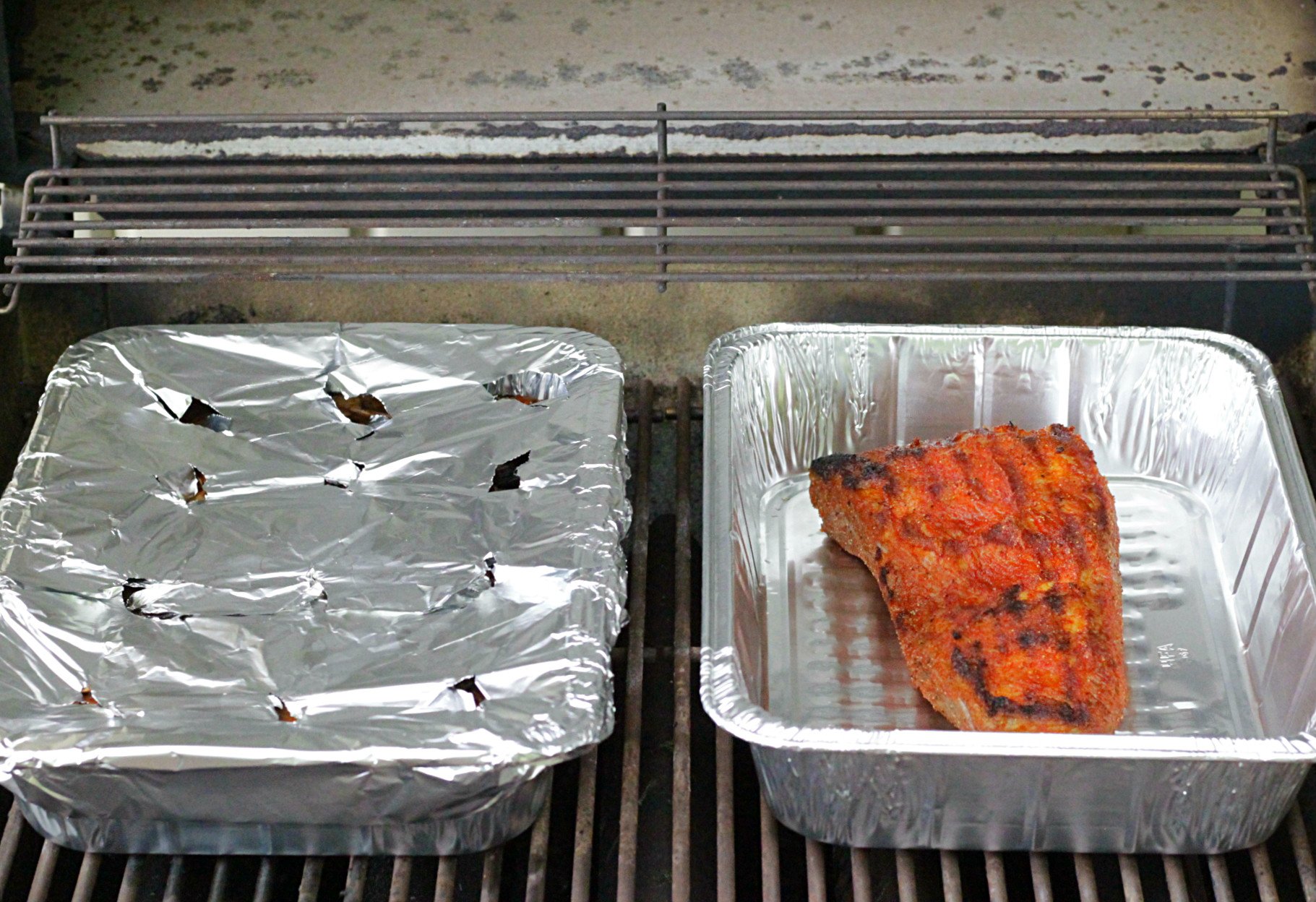 I found my guide for grilling brisket HERE but I changed a few steps. After letting the brisket warm up a bit out of the fridge and sit with the dry rub I grilled it just a bit directly over low heat to get that crispy exterior going. Then I transferred the brisket to a (grill safe) foil pan to keep it cooking low and slow before basting it toward the end of grilling time with my recipe for Apple Butter Barbecue Sauce. Let me emphasize that this recipe is for those who are new to grilling brisket and do not own a smoker (like me). This is not a recipe for more experienced barbecue enthusiasts!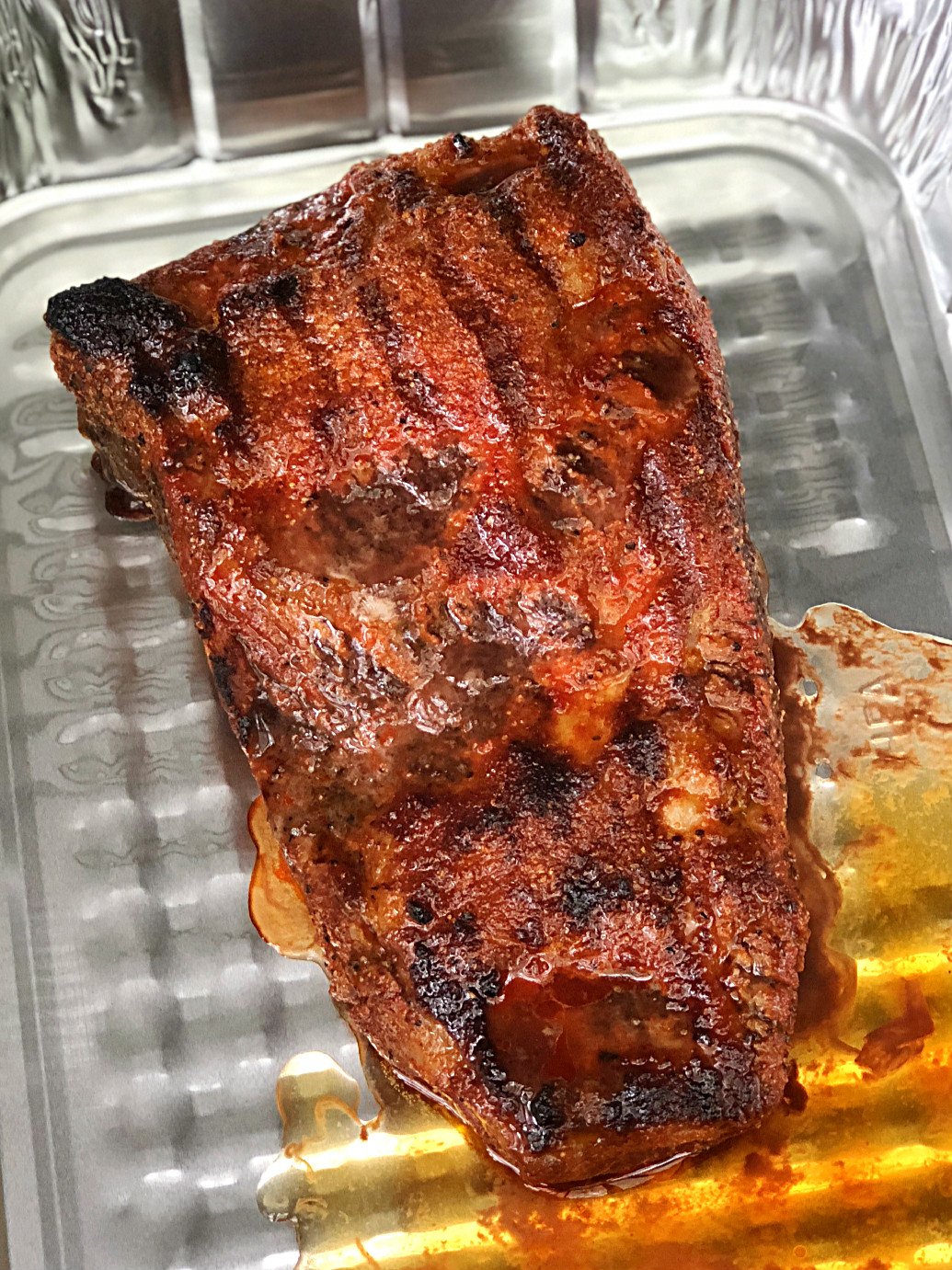 Tips for How to Grill Brisket on a Gas Grill:
Everything for this recipe should be able to be purchased at your local grocery – no fancy equipment or ingredients required
I used foil pans similar to these
By turning my Weber gas grill to LOW heat on one half and OFF on the other half I was able to maintain a temperature of about 300 degrees for the entire grilling process
I always use a digital thermometer like this one to check the internal temperature of my grilled meats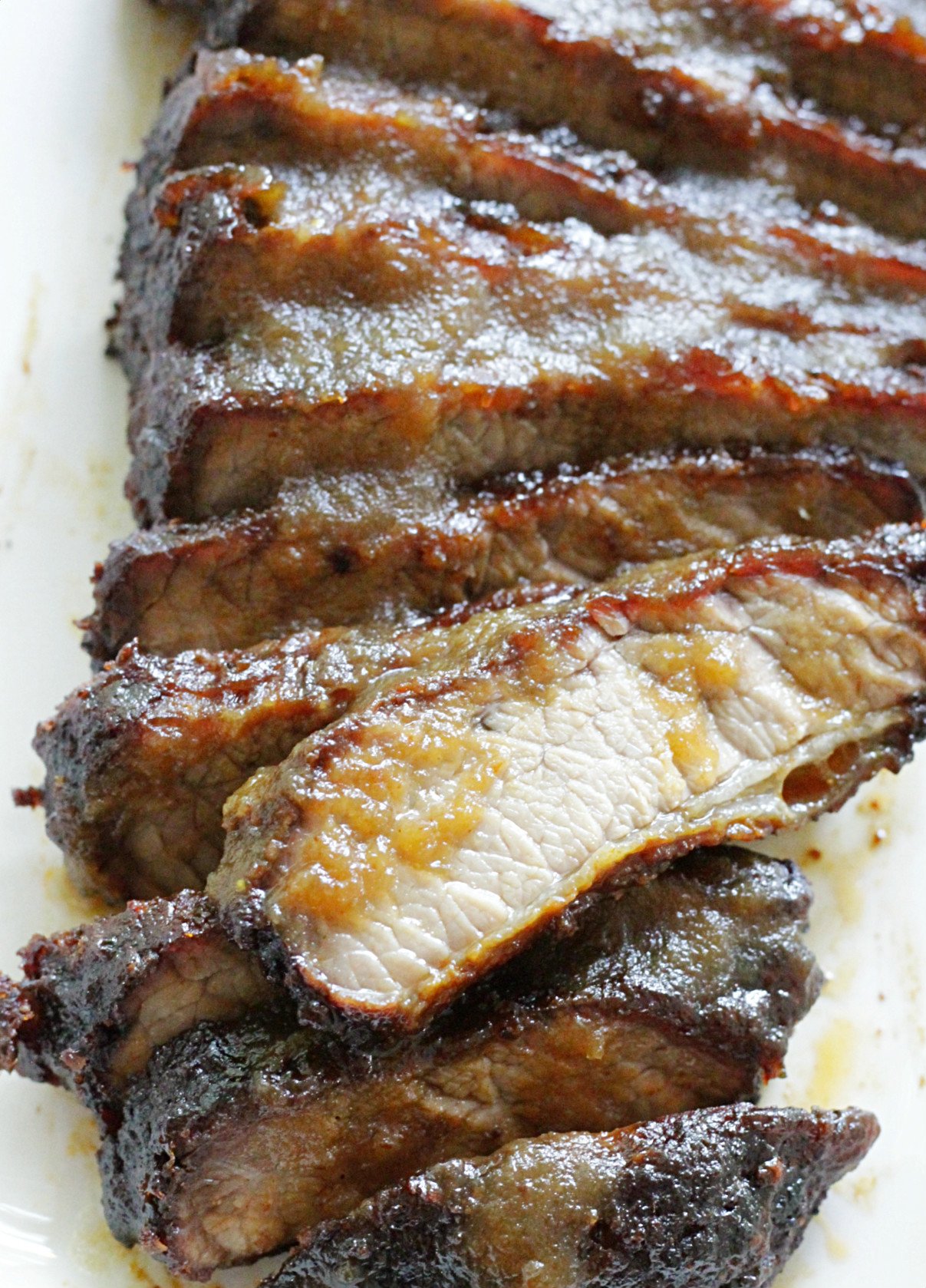 Foodtastic Mom is a participant in the Amazon Services LLC Associates Program, an affiliate advertising program designed to provide a means for sites to earn advertising fees by advertising and linking to Amazon.com. Any highlighted, clickable Amazon link you see is an affiliate link that I may earn advertising fees on.
Thank you so much for being a faithful reader and supporter of Foodtastic Mom. Be sure to PIN and print this recipe!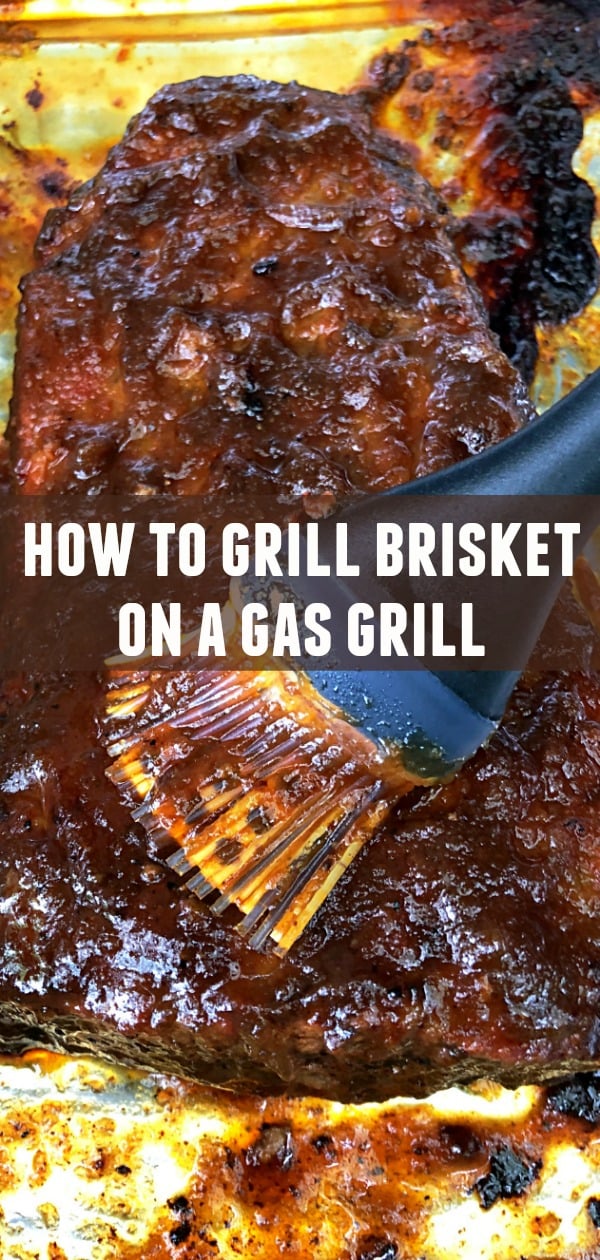 How to Grill Brisket
A basic method for how to grill brisket on a gas grill.
Ingredients
1

3 - pound

brisket

1

tbsp

sugar

2

tsp

salt

1

tsp

sweet paprika

1/2

tsp

onion powder

1/2

tsp

black pepper

1/4

tsp

cayenne pepper

2

grill safe

foil pans

2

cups

hickory wood chips
Instructions
Whisk together the sugar, salt, paprika, onion powder, black pepper and cayenne pepper. Rub the outside of the brisket evenly with the rub. Allow the rubbed brisket to sit on a cutting board on the counter for 30 minutes.

Pour the wood chips in one of the foil pans and add enough water to just cover the chips. Cover with foil and cut slits in the foil to allow smoke to escape.

Light your grill and scrape the grates clean.

Turn the burners on one half of the grill off. Keep the burners on the other half set to LOW heat.

Place the brisket directly on the lit side of the grill, fatty side up and grill for about 5 minutes. Turn the brisket over and grill for 5 minutes more.

Place the brisket into the remaining, clean foil pan (fat side up) and move it to the unlit side of the grill. Place the covered foil pan with the wood chips in it on the lit side of the grill and close the grill.

Allow the brisket to cook for approximately three hours. You want your grill temperature to remain at about 300 degrees which can be achieved by adjusting the grill vents. With my gas grill keeping one side lit on low and one side off, plus opening the vents, kept it at this temperature.

In about the final 30 minutes of grilling time, turn the brisket over so the fat side is down next to the foil and baste the non-fatty side of the brisket with your favorite barbecue sauce. I have linked to my favorite barbecue sauce in this post if you would like the recipe for Apple Butter Barbecue Sauce.

Remove the brisket from the grill and baste again. Allow to rest on a cutting board for 10 minutes before slicing and serving.
MORE FAVORITE GRILLING RECIPES: