Pineapple Marinated Steak Tacos will elevate your Taco Tuesday experience to a whole new level!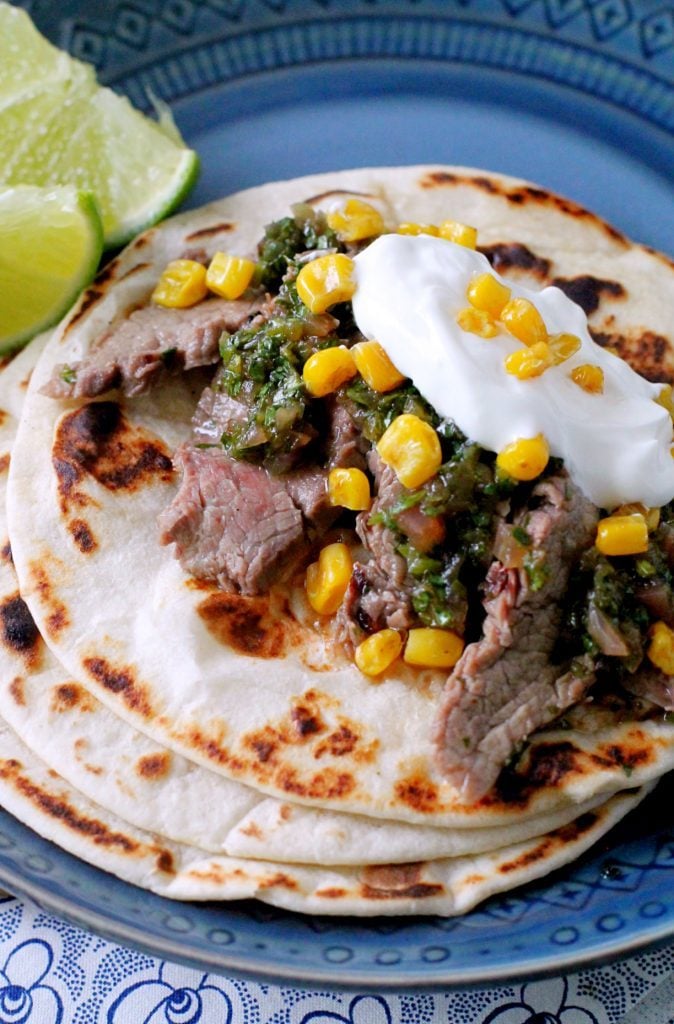 I got to take a trip last week and learn all about Certified Angus Beef. The Ohio Beef Council invited me on their #BeefMeetsBlog event where I got to meet other food bloggers from Ohio, Michigan, Kentucky and Wisconsin and we all got to see how Angus cows are raised for beef and then broken down to sell in Meijer stores across the country. It was a true farm to table experience.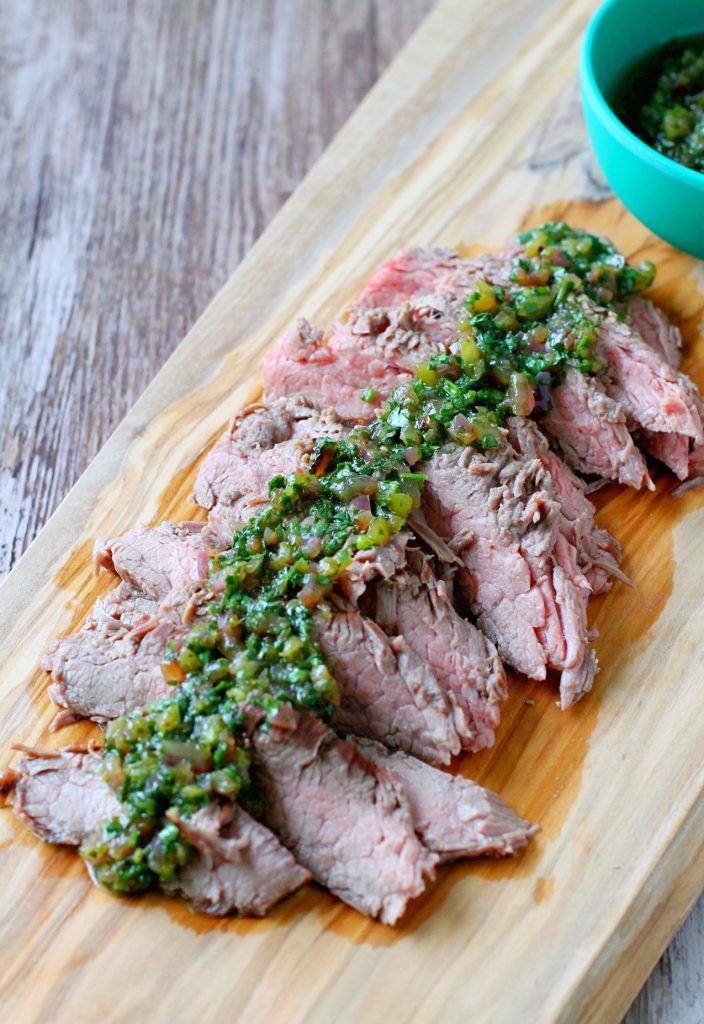 Much of our trip was educational and while we were in the cooking classrooms at Columbus State learning about how steak is cut to be sold we also got to divide into blogger teams and participate in a little friendly cooking competition. It was so fun to collaborate with my teammates (Melissa from Simply Whisked and Paige from My Modern Cookery) and we worked really well together because our recipe won the taste competition!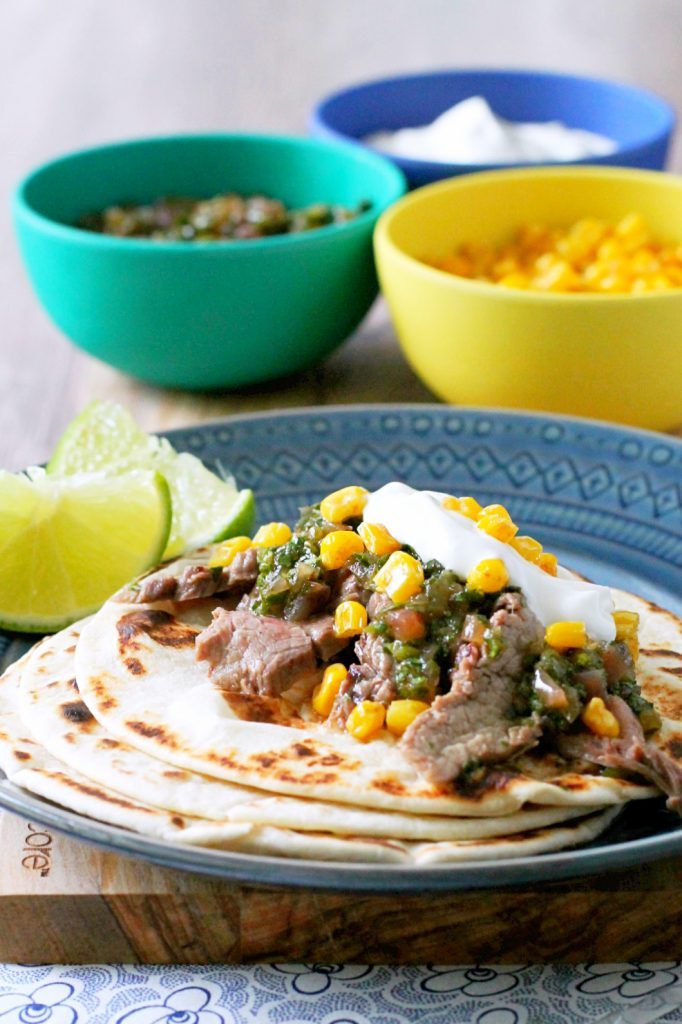 These pineapple marinated steak tacos with chimichurri sauce are a version of that winning recipe. Fresh pineapple juice contains the enzyme bromelain which helps to tenderize meat. This enzyme is destroyed in the canning process so only fresh will work. Pressing a fresh cut pineapple on a cheese grater does the trick to get your fresh pineapple juice for marinating the steak for these tacos.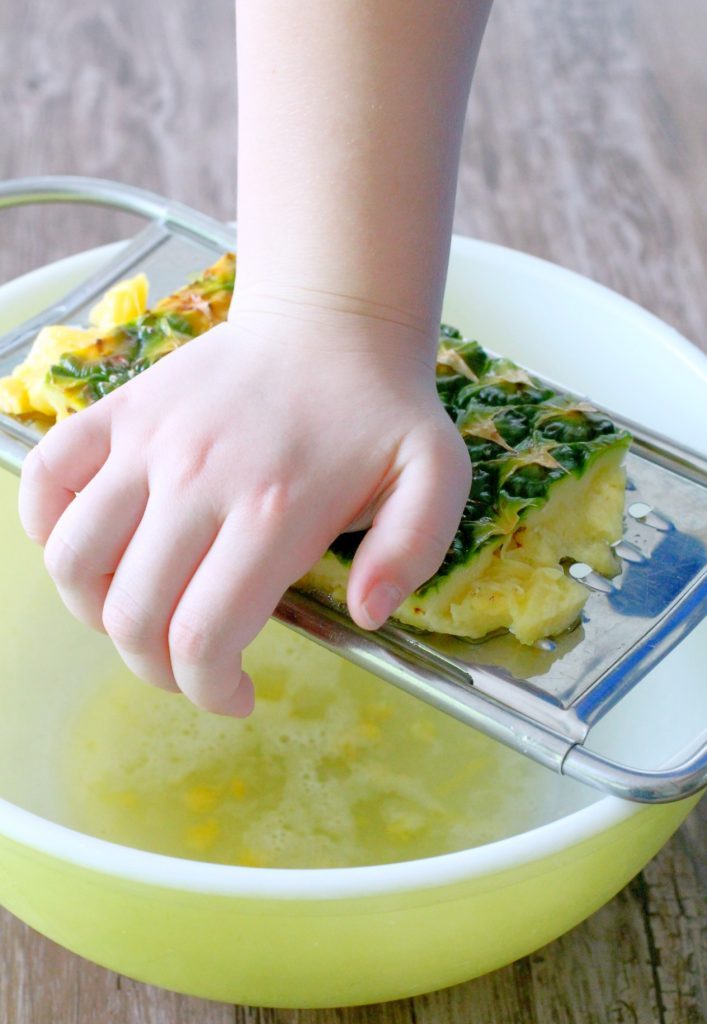 The steak does not need to marinate for long so this recipe is actually pretty quick to make and suitable for any weeknight dinner but especially Taco Tuesday (one of my favorite eating days of the week).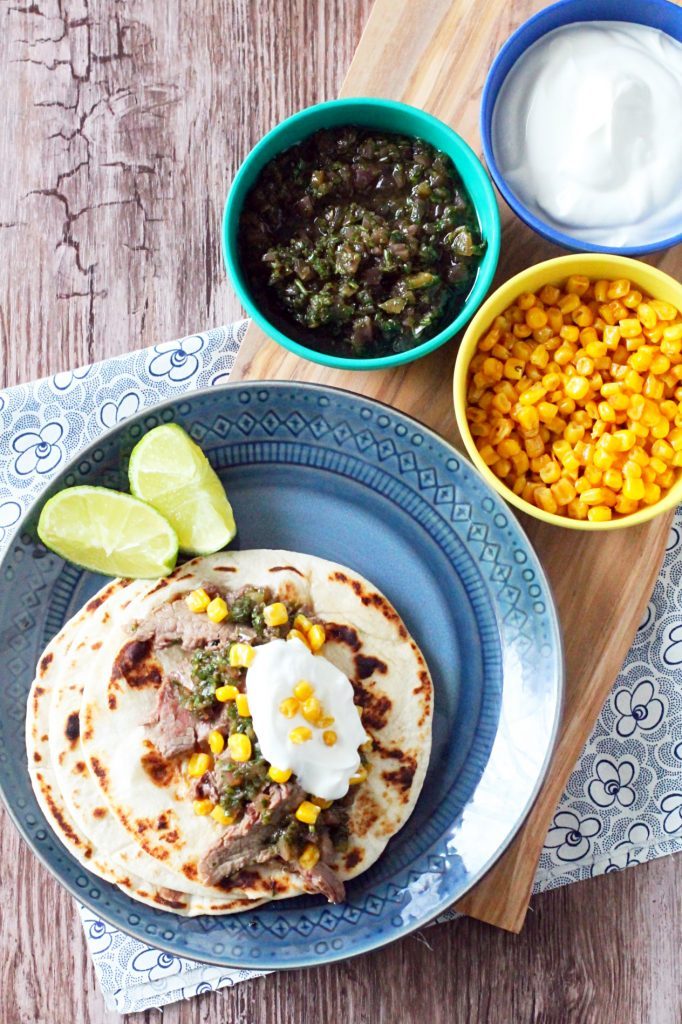 Besides some killer tacos and a new appreciation for other cuts of beef I'd never tried before my main takeaways from this trip were:
Dieticians love beef! "Recent results of the Beef in an Optimal Lean Diet (BOLD) Study have shown that including 4.0 to 5.4 ounces of lean beef with a diet rich in fruits, vegetables, fiber and low-fat dairy decreases total and LDL (bad) cholesterol and blood pressure." (source: Be BOLD: Eat Beef)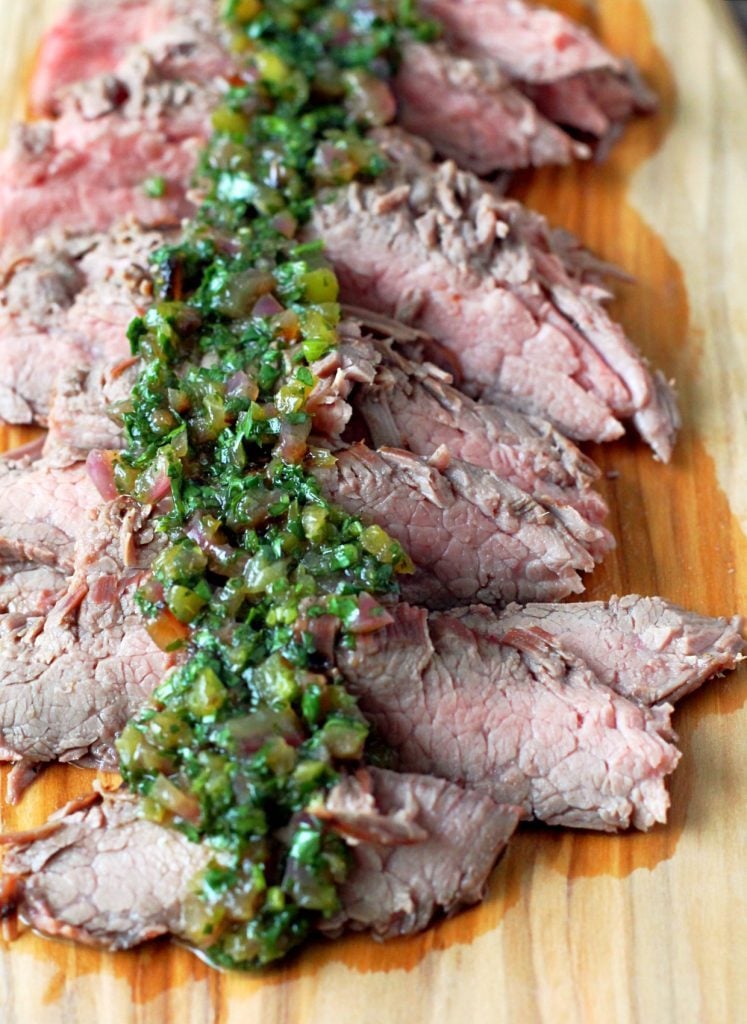 Seeking out Certified Angus Beef at Meijer (who only sells this brand of beef) makes for a consistently delicious beef-eating experience. These cuts of beef with beautiful marbling are tender, juicy and flavorful – every time!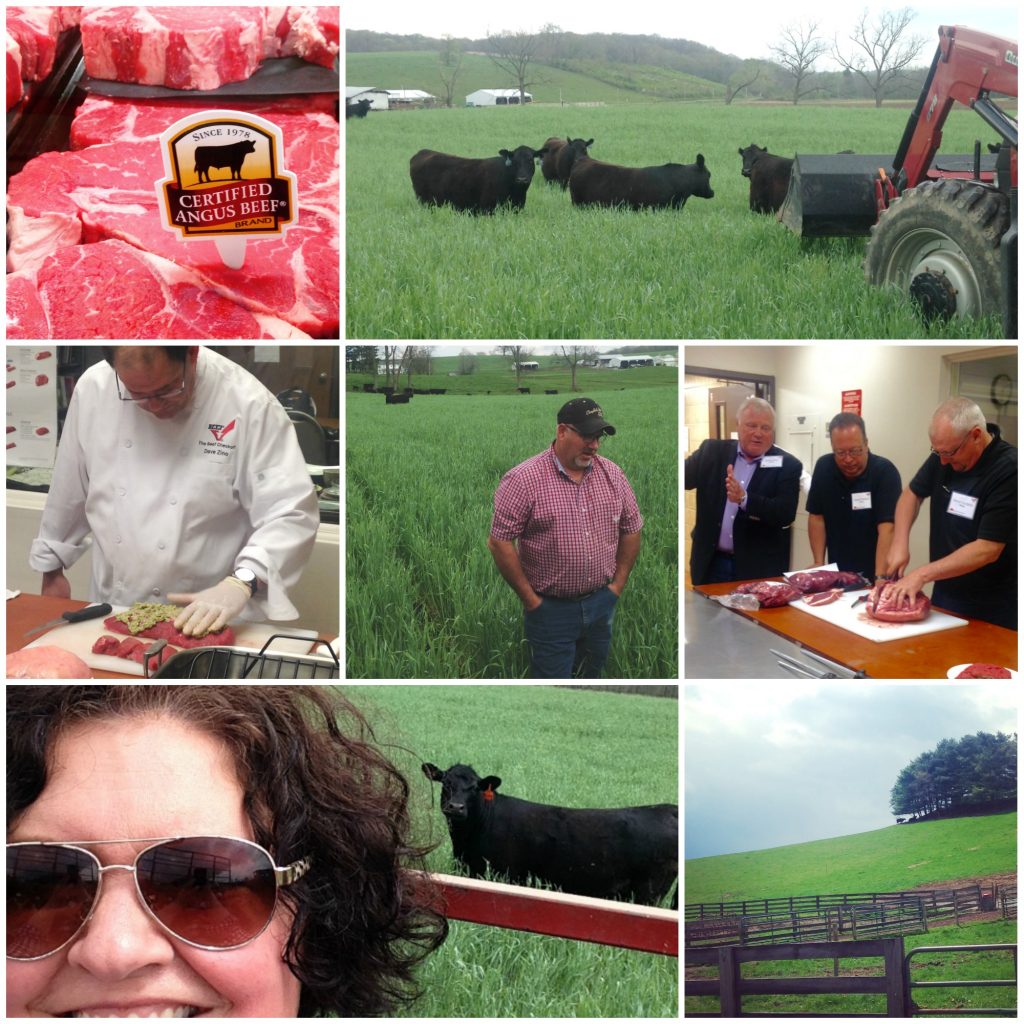 We have nearly 17,000 beef farms in Ohio alone. With the average family farm only caring for 17 cows each there's not a lot of "factory farming" going on. These cows are happy! And they are mostly grazing on tall, green grass. They are fed grain in the winter months. The families that raise our food care as much about the food they put on your table as they do about the food they feed their own children. They work hard and treat their animals well.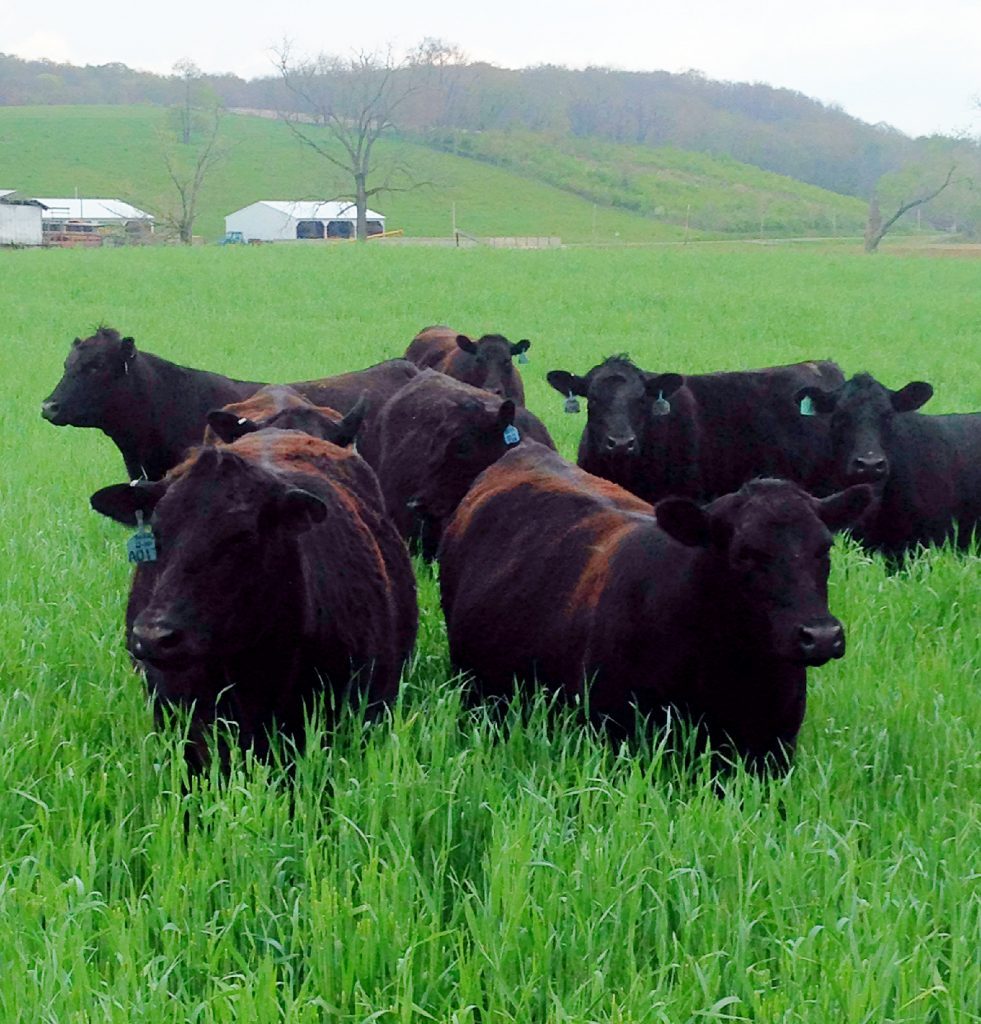 Be sure and make my steak taco recipe! Print it now or Pin it for later. And for more delicious beef recipes visit Beef It's What's For Dinner!

FIND SOME MORE TERRIFIC TACO RECIPES HERE:
Pineapple Marinated Steak Tacos
Ingredients
2

lbs

flank steak

Certified Angus Beef

juice of one fresh pineapple

1/3

cup

soy sauce

1

tsp

cumin

1/4

tsp

cayenne pepper

1

bunch

fresh cilantro

1

poblano pepper

1/2

red onion

1/3

cup

olive oil

juice of one fresh lime

1

tbsp

honey

1

tsp

salt

1

bag

frozen corn

sour cream

flour or corn tortillas
Instructions
Whisk together the fresh pineapple juice, soy sauce, cumin and cayenne. Pour over the flank steak and marinate for about 30 minutes.

Prepare your grill and cook the flank steak over low heat (flipping once) until the internal temperature of the steak reaches 155 degrees (for medium doneness). Remove the flank steak from the grill, tent with foil and allow to rest for 10 minutes before slicing to serve.

Place the whole poblano pepper on the grill and cook, flipping occasionally until the pepper's skin is blackened. Remove from grill and place the pepper in a gallon-sized Ziploc bag. Leave in the sealed bag for about 10 minutes to steam. Remove the pepper and peal the skin and remove the stem and seeds. Finely chop the grilled pepper and add to a clean bowl.

Also, grill the half of red onion and cool. Chop fine and add to the bowl with the poblano pepper.

Finely chop the fresh cilantro. Add the cilantro, lime juice, oil, honey and salt to the bowl with the grilled poblano and onion. Stir everything together to make the chimichurri sauce.

Heat a non-stick pan over high heat and add the frozen corn. Cook, stirring often, for about five minutes to char the corn.


Slice the steak and serve the tacos filled with steak, chimichurri sauce, corn and sour cream.