Guinness Chocolate Bundt Cake is the softest and most chocolatey cake I've ever baked.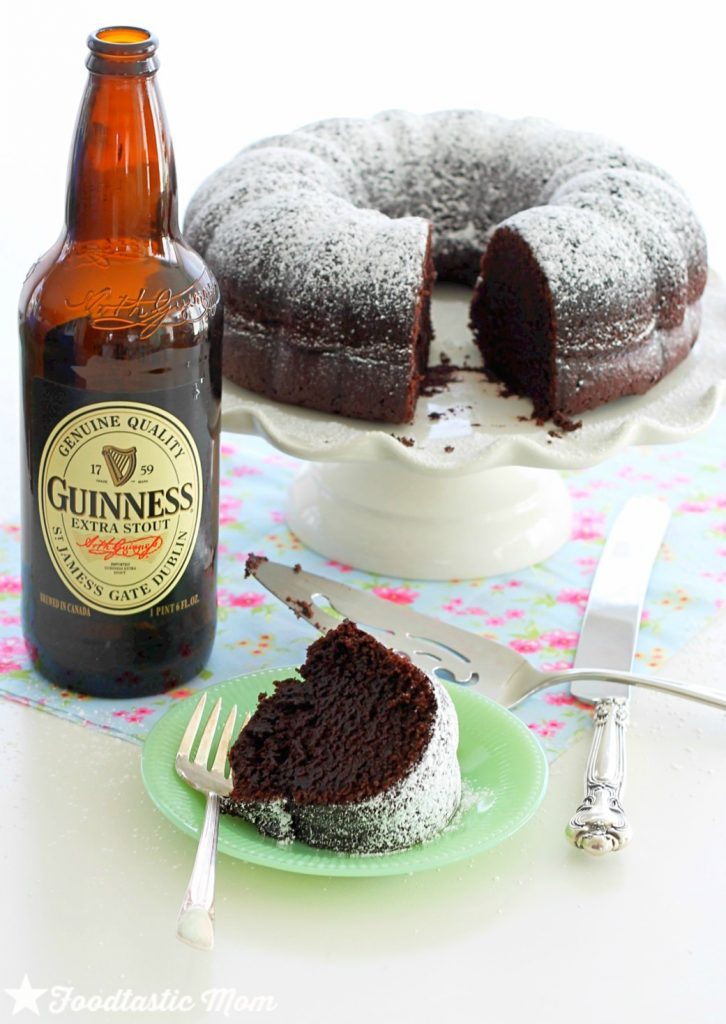 I hadn't planned it. I didn't even know it existed. What genius thought of adding Guinness to chocolate cake and why has it taken me to my 42nd year to know about it?
Since discovering this miracle of a chocolate cake, I've found it on the inter webs smothered in salted caramel, draped in peanut butter frosting and drizzled with chocolate ganache. I've even seen it stacked with fresh berries. But for a cake so moist and well, chocolatey, I think it's best in its unadulterated form and simply sprinkled with powdered sugar.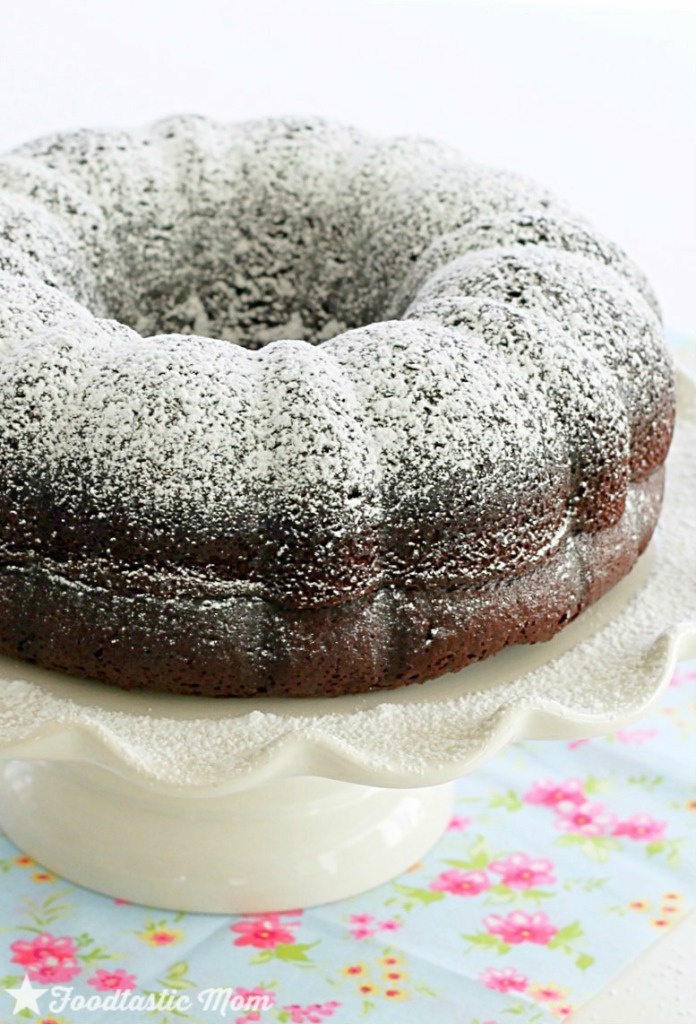 I'm not kidding when I say this is the best chocolate cake I've had the pleasure of making and it's so darn easy! I actually am not much a fan of chocolate cake, usually because it so often is kind of dry and crumbly and just generally, MEH. I'll take a fudgy, slightly under baked so it's gooey, brownie any day over a slice of chocolate cake. Until now…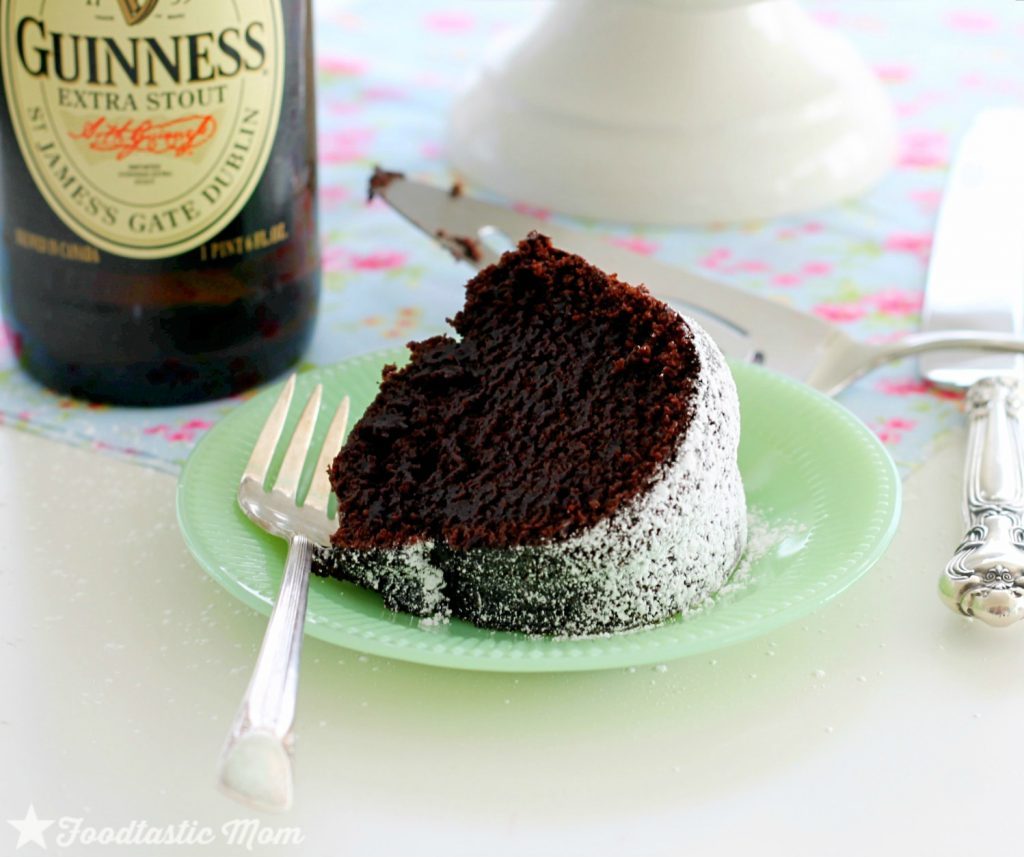 I actually had planned on sharing another dessert in anticipation of St. Patty's Day… that AND an Irish beef pot roast made in my slow cooker. The pot roast is currently resting in our fridge, waiting to be photographed and then eaten with friends for our Friday night dinner. I purchased a large bottle of Guinness for it but only needed about half the beer for the recipe. That's when I happened upon a "Pin" yesterday for chocolate Guinness cake. I'd never want good Guinness to go to waste, but to be honest, I'd much rather cook and bake with Guinness than drink it. I know… I am only Irish by marriage after all.
So yeah, this cake… make it!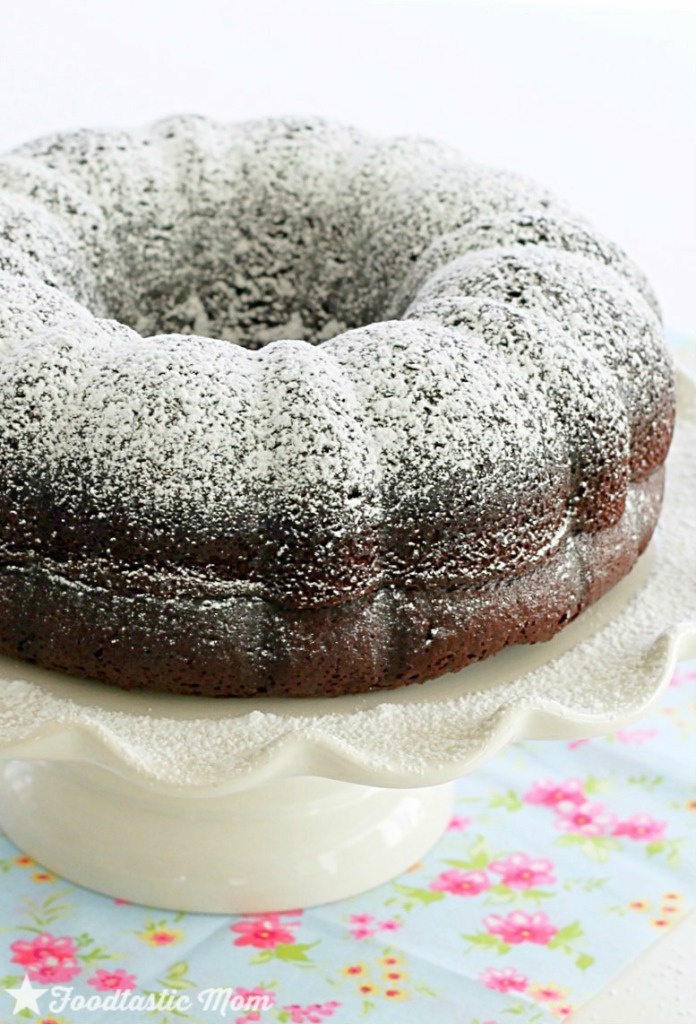 Guinness Chocolate Bundt Cake
2015-03-13 08:55:11
Ingredients
1 3/4 c. all-purpose flour
2 c. sugar
3/4 c. dutch-process cocoa powder
2 t. baking soda
1 t. baking powder
1/2 t. salt
1 c. full-fat buttermilk
1 c. Guinness
1/2 c. vegetable oil
2 large eggs
1 t. vanilla
Instructions
Preheat oven to 350 degrees.
Spray a standard bundt pan with cooking spray and set aside.
Whisk together the flour, sugar, cocoa powder, baking soda, baking powder and salt.
With a hand or stand mixer, beat together the buttermilk, Guinness, oil, eggs and vanilla on low setting.
Add the flour mixture and beat until combined, then beat the cake batter for 4 minutes on medium speed.
Pour the batter into the prepared bundt pan.
Bake the cake for 45 - 50 minutes, or until cake tester comes out clean and the top of the cake springs back when lightly touched with your finger.
Allow to cool in the pan for about 15 minutes, remove from pan and allow cake to cool on rack. Serve sprinkled with powdered sugar.
Adapted from Food 52
Foodtastic Mom https://www.foodtasticmom.com/