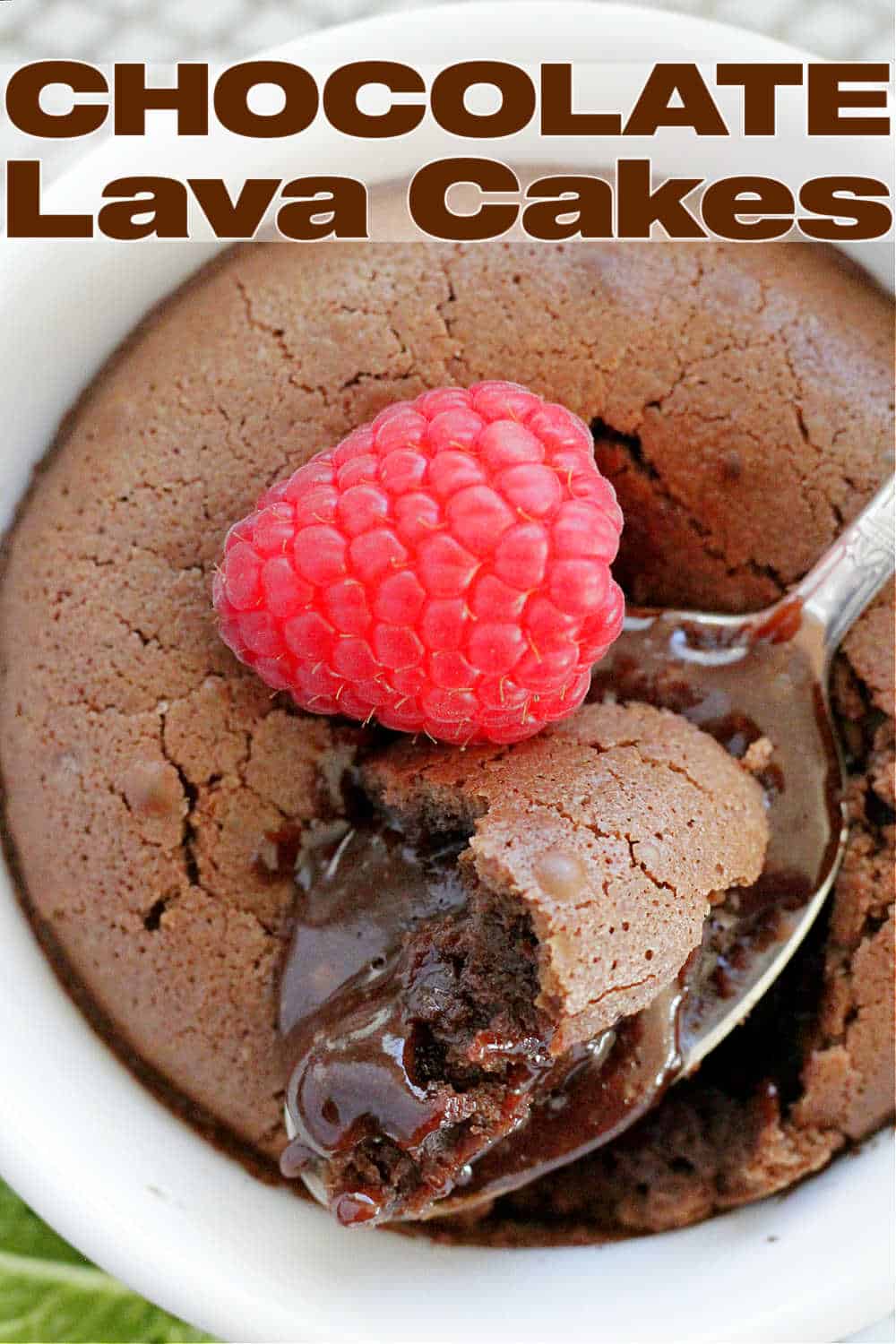 Molten Chocolate Lava Cakes take just 20 minutes to make and bake but they taste like a fancy-pants dessert.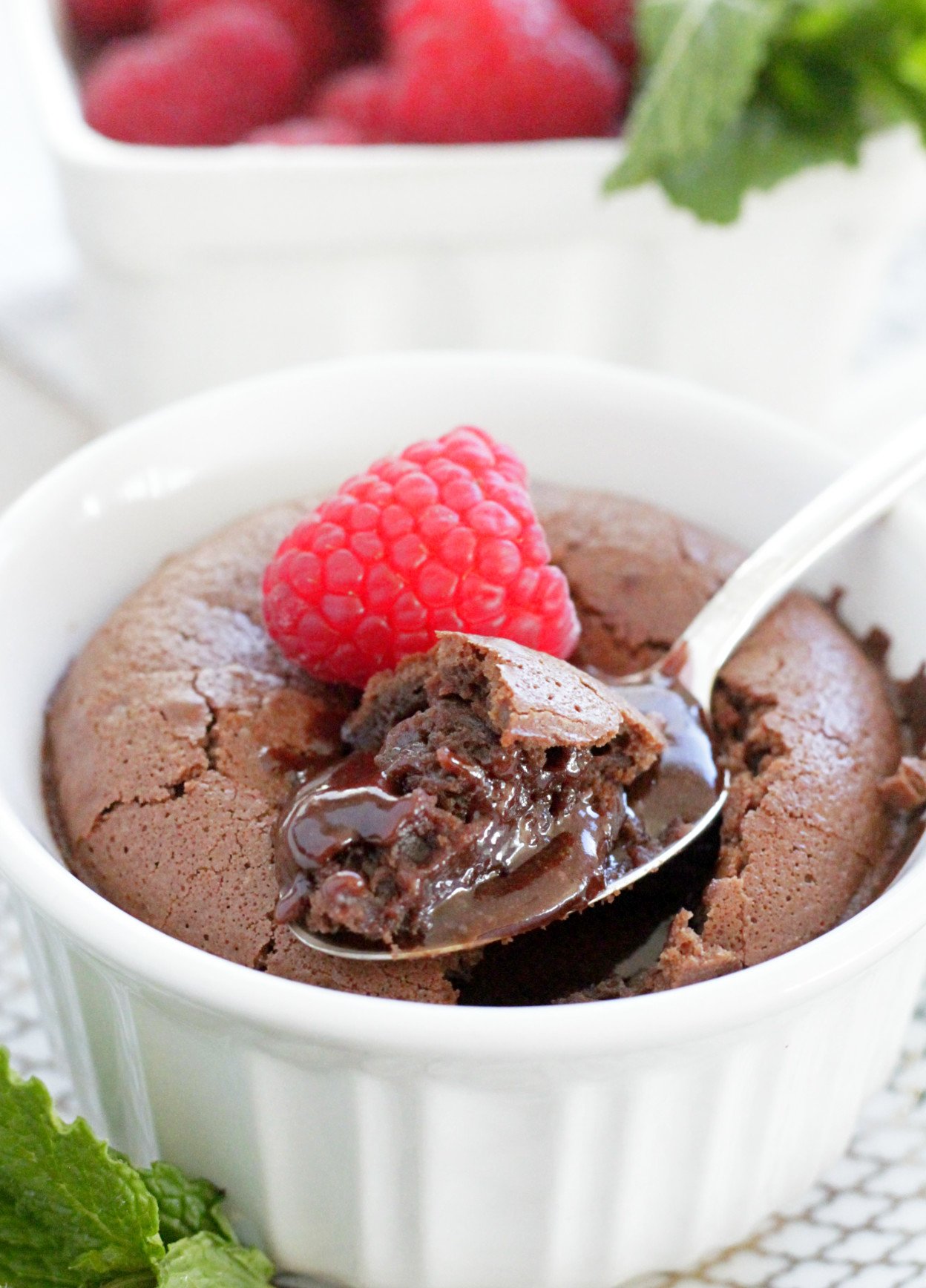 These little cakes have been in my back pocket for at least ten years now. If you know me you have probably eaten a molten chocolate lava cake at our house at least once. And if you don't know me, don't you wish you did?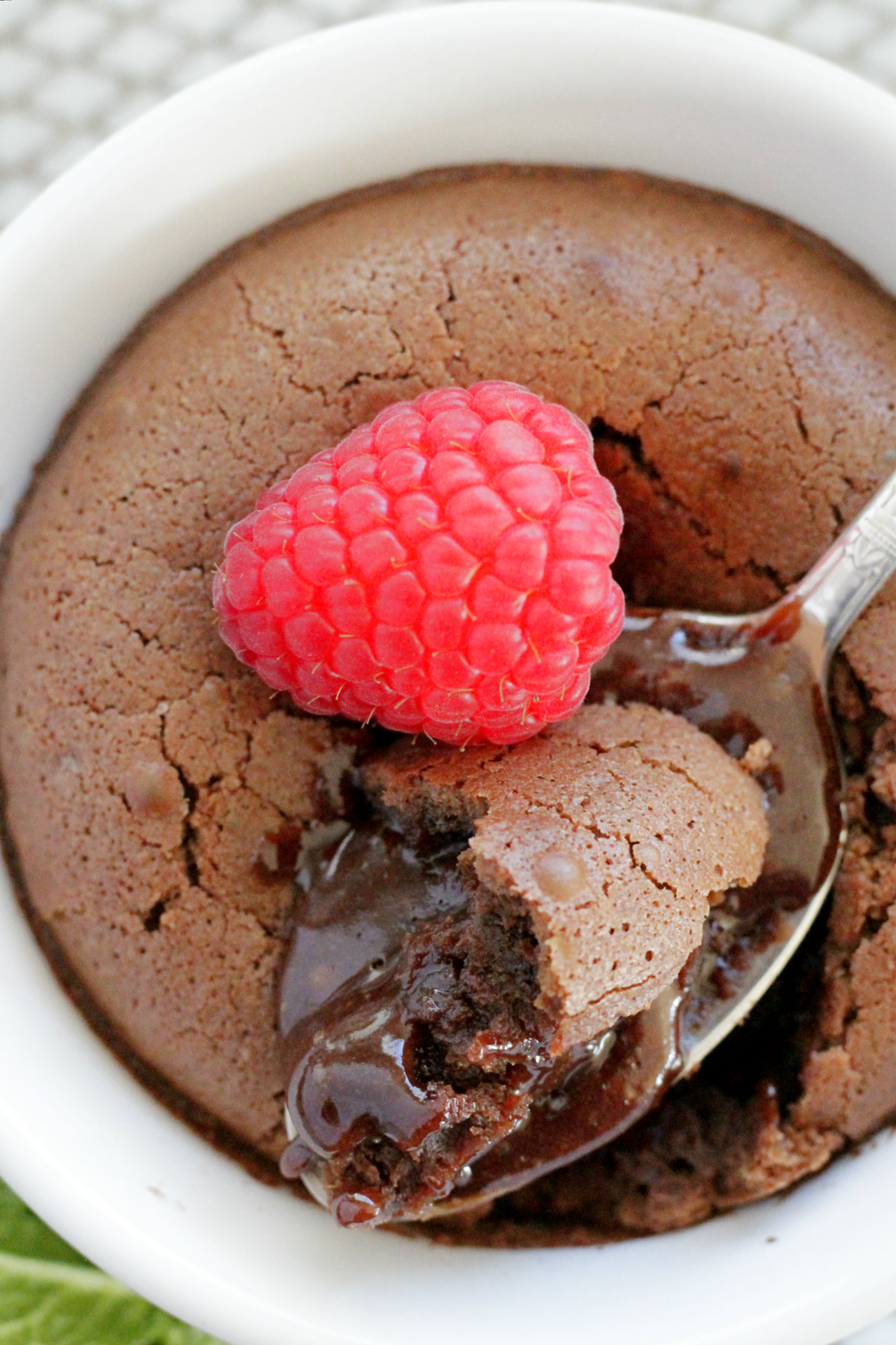 It is amazing sometimes how simple a restaurant-quality dessert can be. The original recipe for these cakes makes two of them. I think my record for the number of cakes I have made at once is 12. All you have to do is multiply the recipe. And these cakes are so quick and simple to make that I whip them together after dinner.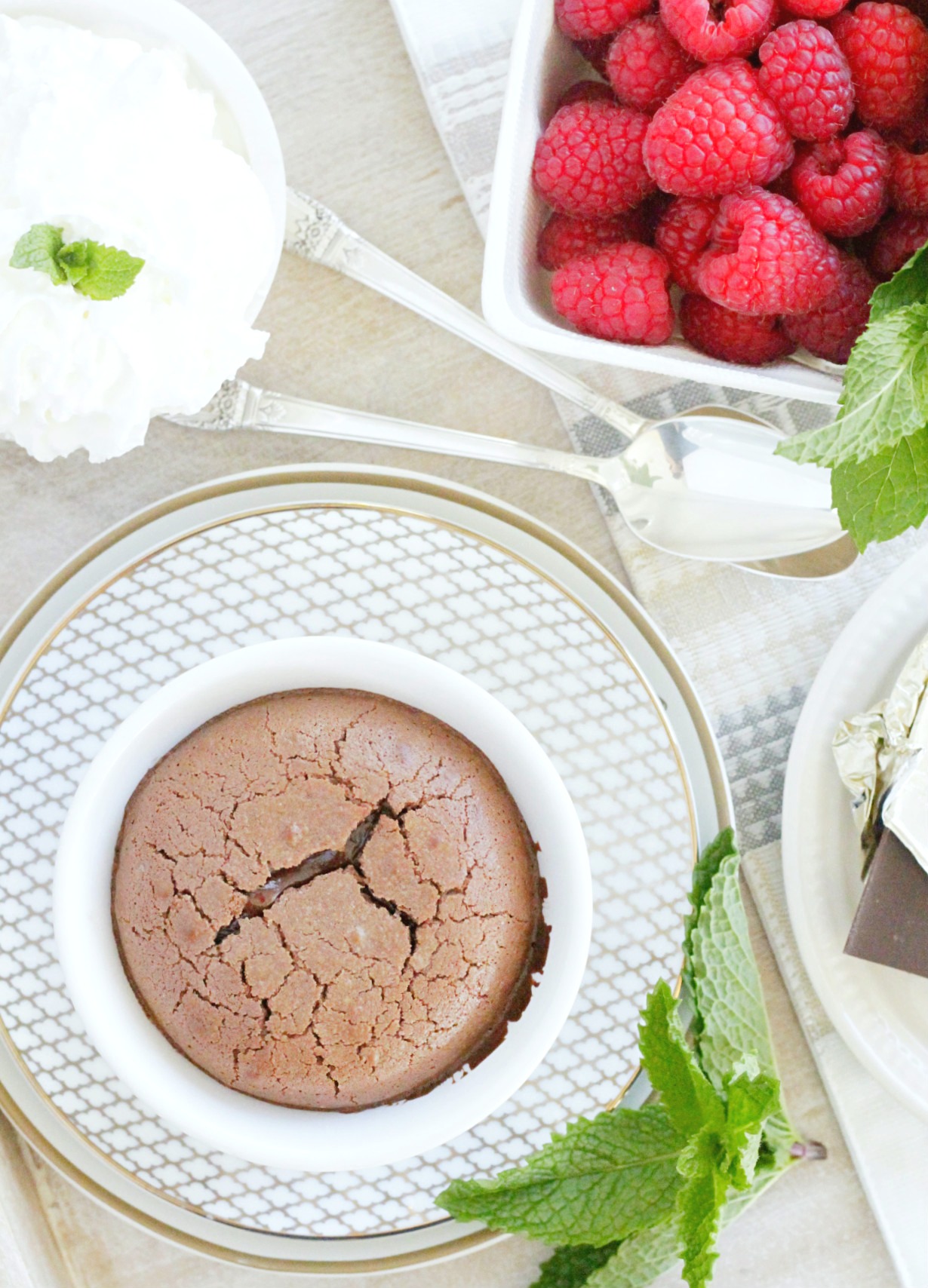 The other great thing about molten chocolate lava cakes is that they can be served in the baking dish and you can top them to match the holidays. I have topped them with: peppermint ice cream (Christmas), whipped cream and raspberries (Valentine's Day), vanilla ice cream and crushed Heath bars (any occasion) and Bailey's ice cream (St. Patrick's Day or my husband's birthday).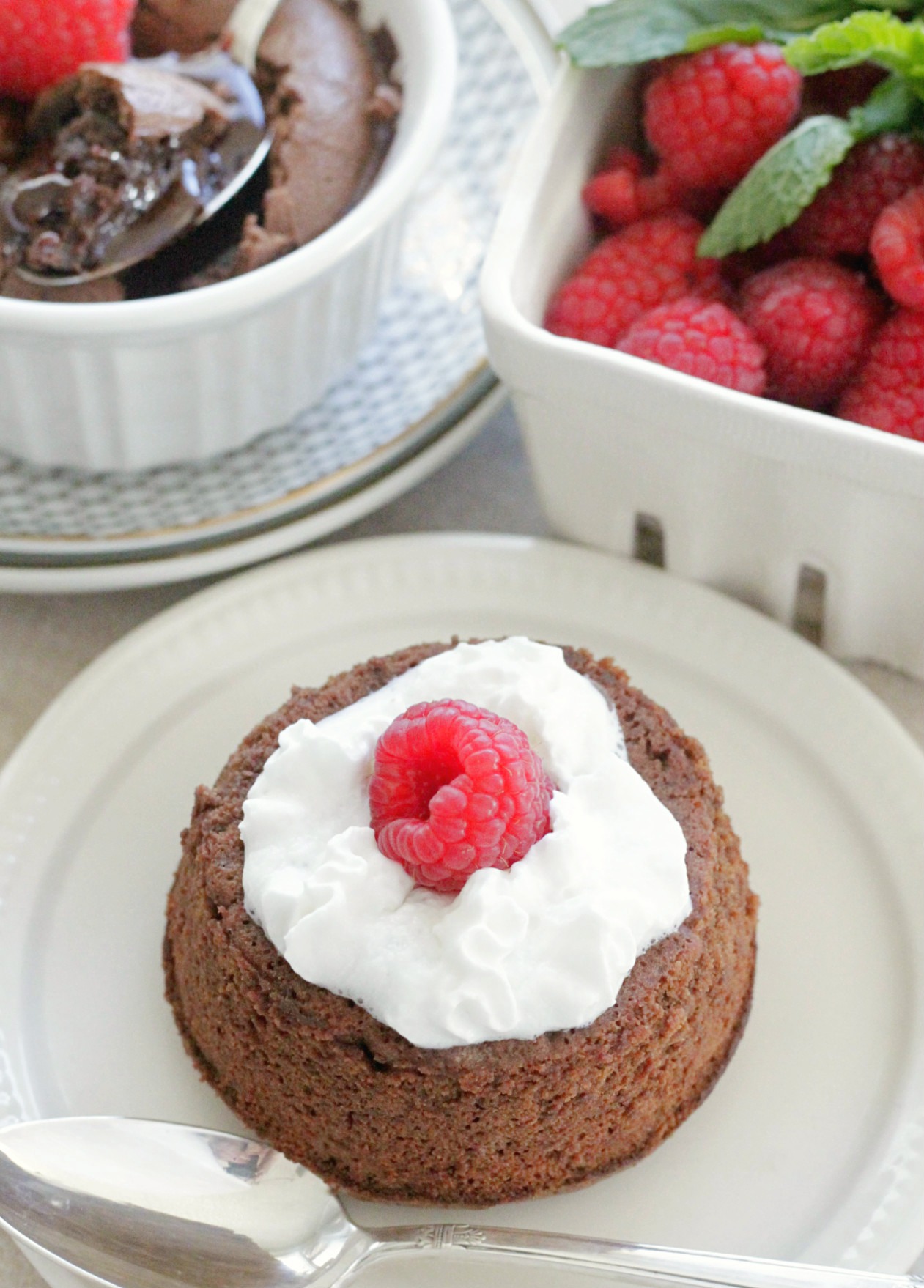 I do normally serve them in the ramekin they have baked in but I inverted one onto a plate so you could really see what the baked cake looks like with the molten chocolate center. OH my gosh they are so good!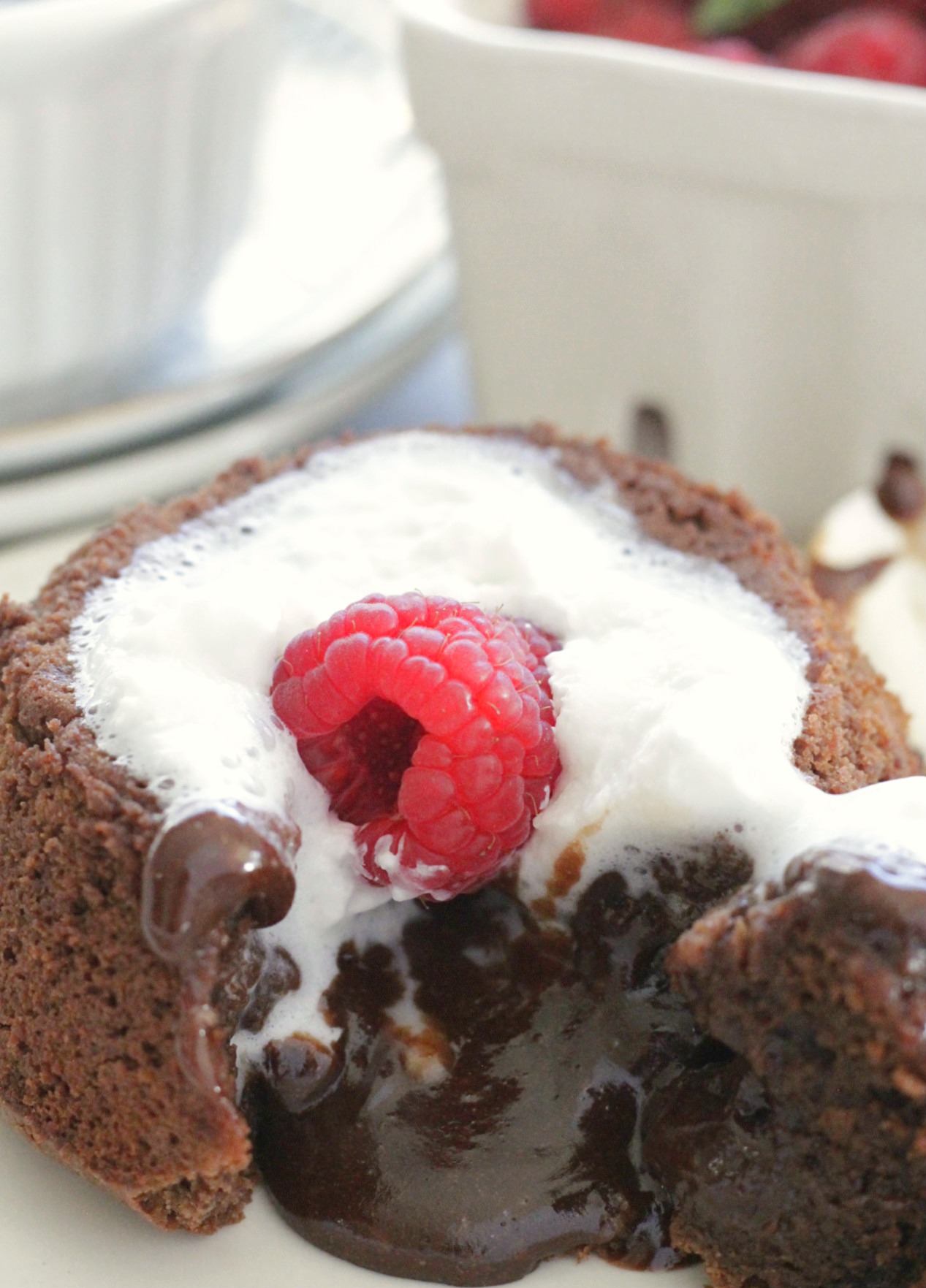 Tips for making Molten Chocolate Lava Cakes:
I always use a Ghirardelli bittersweet chocolate bar for these cakes – found in the baking aisle at the grocery store
I use white ceramic ramekins to bake these chocolate lava cakes (they can be 4 or 6 ounces in capacity)
The cakes are finished when they are puffed and started to crack on top
Place the cakes in their baking dishes onto plates, top with a scoop of ice cream and serve warm
Foodtastic Mom is a participant in the Amazon Services LLC Associates Program, an affiliate advertising program designed to provide a means for sites to earn advertising fees by advertising and linking to Amazon.com. Any highlighted, clickable Amazon link you see is an affiliate link that I may earn advertising fees on.
Thank you so much for being a faithful reader and supporter of Foodtastic Mom. Be sure to PIN and print this recipe!

Molten Chocolate Lava Cakes
These little cakes can be assembled and baked after dinner and are guaranteed to impress your guests.
Ingredients
2

oz

bittersweet chocolate

I use a Ghirardelli bar - found in the baking aisle

4 1/2

tbsp

unsalted butter

2

large

eggs

1/3

cup

granulated sugar

1/4

cup

all-purpose flour

1/4

tsp

salt
Instructions
Preheat oven to 450 degrees F with the oven rack set in the lower third of the oven.

In a large microwave-safe bowl combine the butter and chocolate. Be sure and cut the butter into smaller pieces and break the chocolate into smaller pieces. Microwave on high power for 60 - 90 seconds until the butter is completely melted. Whisk to combine the melted butter and chocolate.

In a separate smaller bowl combine the eggs and sugar. Whisk until the mixture is looking frothy.

Slowly stream the egg and sugar mixture into the melted butter and chocolate mixture. Stir with a spatula until completely combined.

Sift the flour and salt into the bowl with the chocolate batter. Stir until no streaks of flour remain.

Grease the ramekins and divide the batter evenly between the two. Bake for 10 - 12 minutes, or until the tops of the cakes are puffed up.

Remove from oven and place the ramekins on plates. Allow to rest for about five minutes and serve warm.
Nutrition
DON'T MISS MY OTHER

POPULAR

CAKE RECIPES: