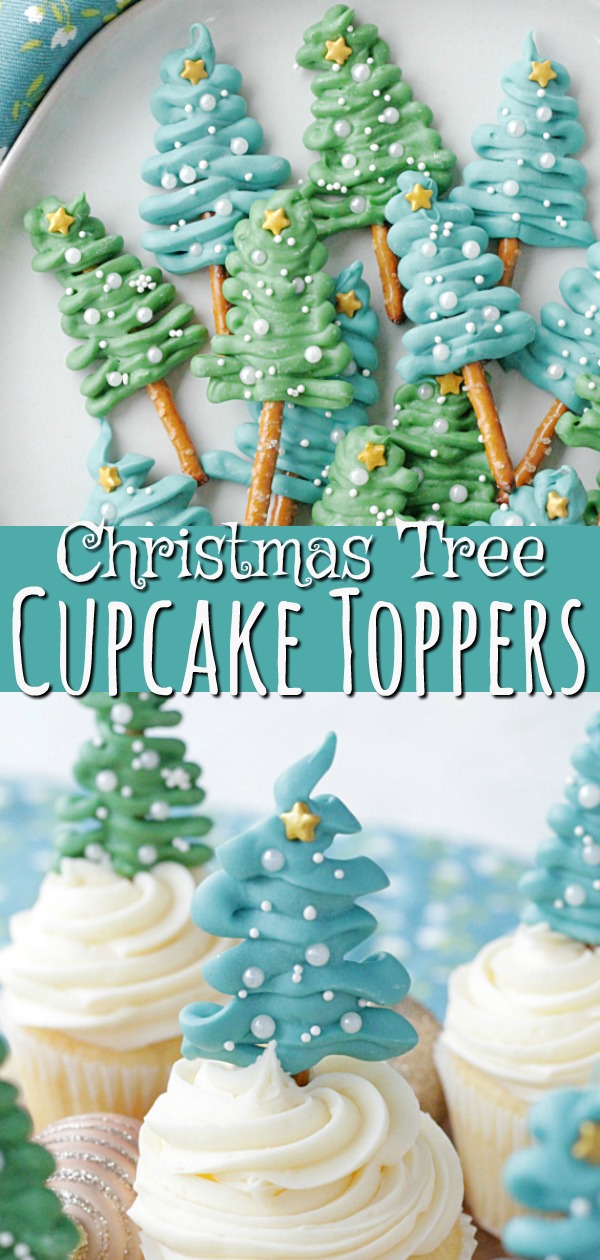 These Christmas Tree Cupcake Toppers are a simple and festive way to decorate a dozen cupcakes for the holidays.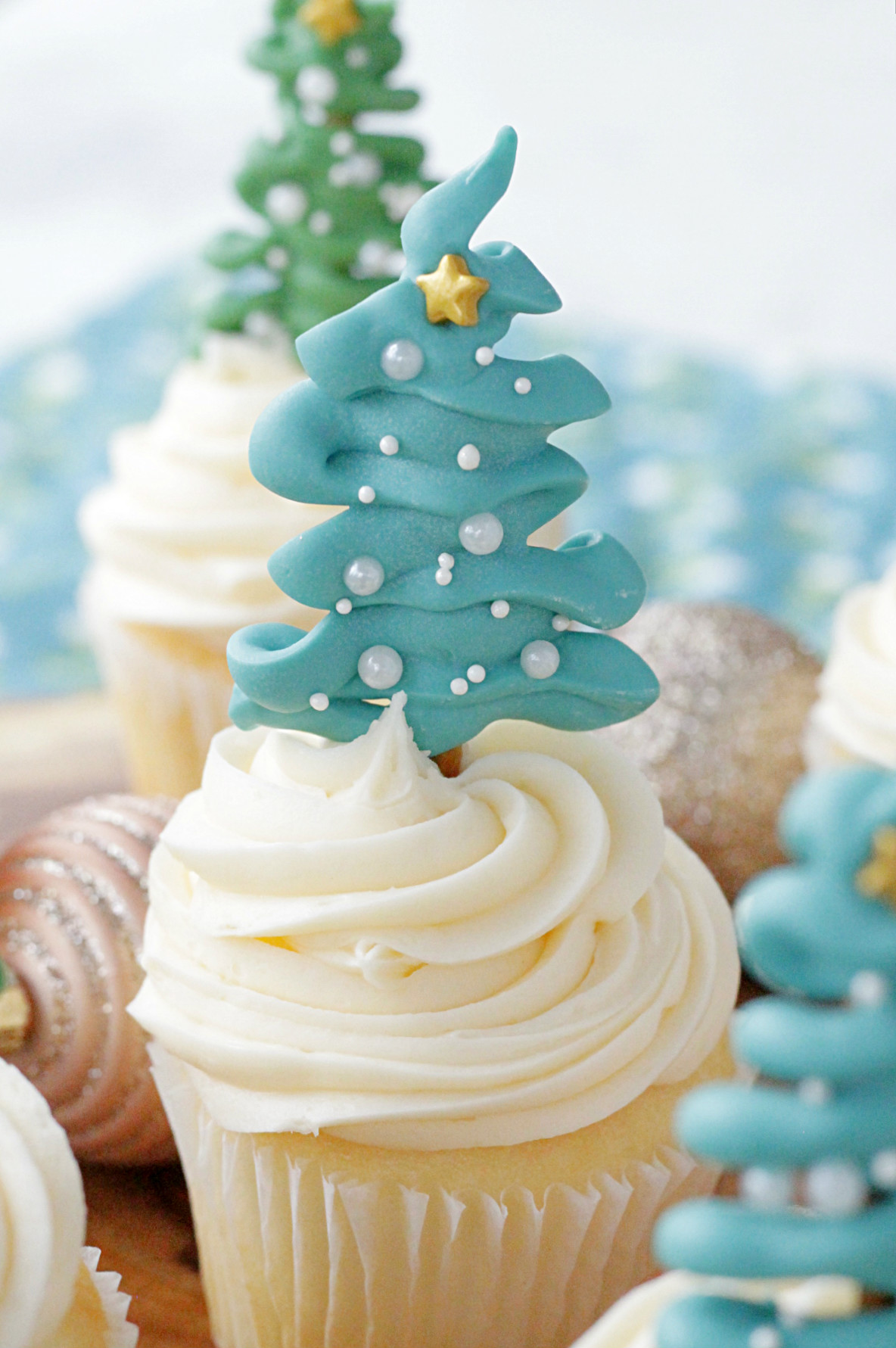 I don't know why but the older I've gotten the less patience I have for complicated baking projects. I'll bake a simple cake but not decorate it. Or I'll make some cute decorations like these Christmas Tree Cupcake Toppers, but I'll probably not also have time to bake a batch of cupcakes from scratch to go with them. Maybe it's because my kids are older and so busy. My driving duties take priority.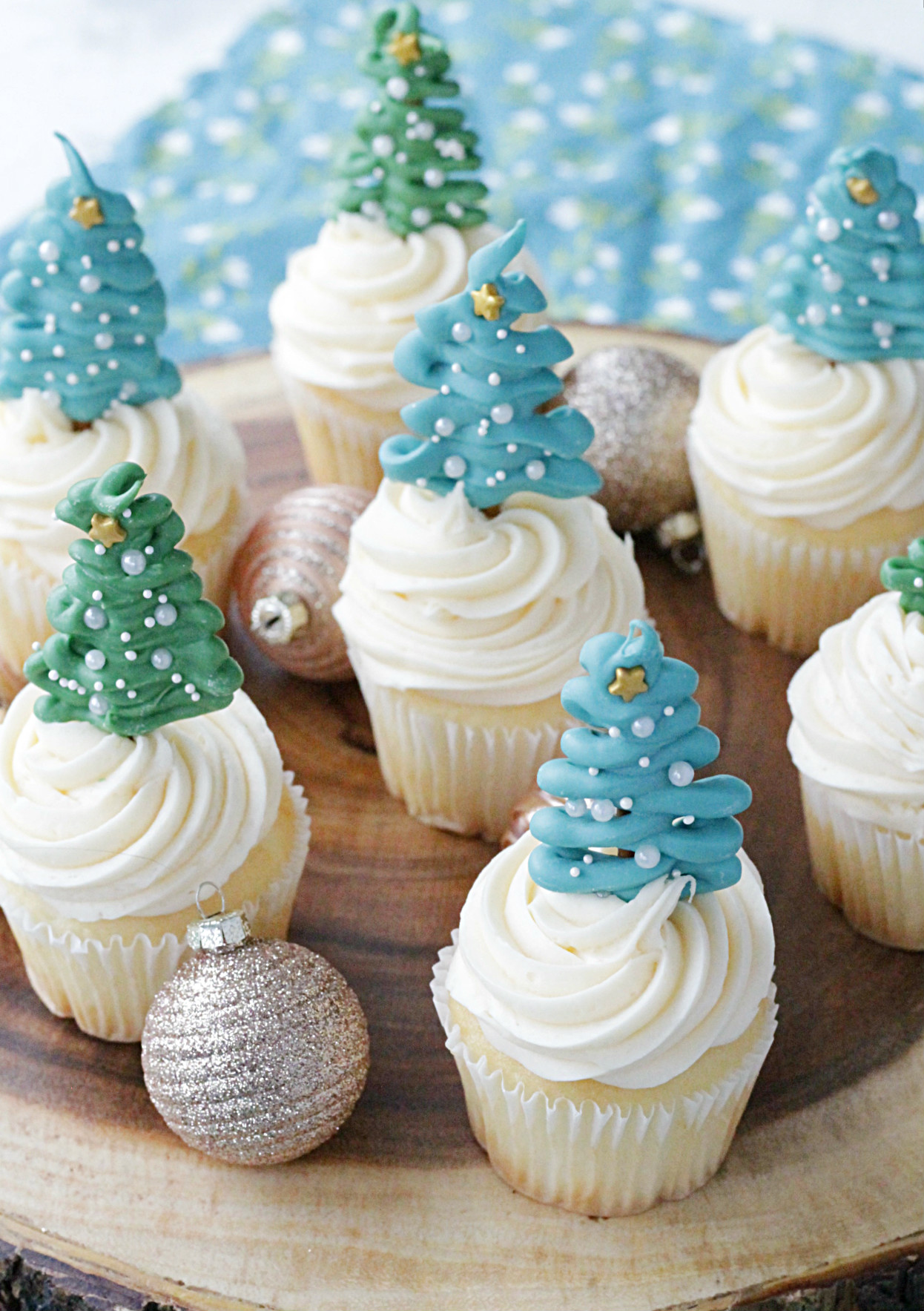 How to make Christmas Tree Cupcake Toppers:
Purchase candy melts like these and melt according to package directions
Place the melted candy melt chocolate into a zippered bag
Cut a very small hole in one corner of the bag
Place pretzel sticks on a cutting board or sheet pan lined with parchment paper
Pipe the melted chocolate onto the pretzel sticks in the shape of Christmas trees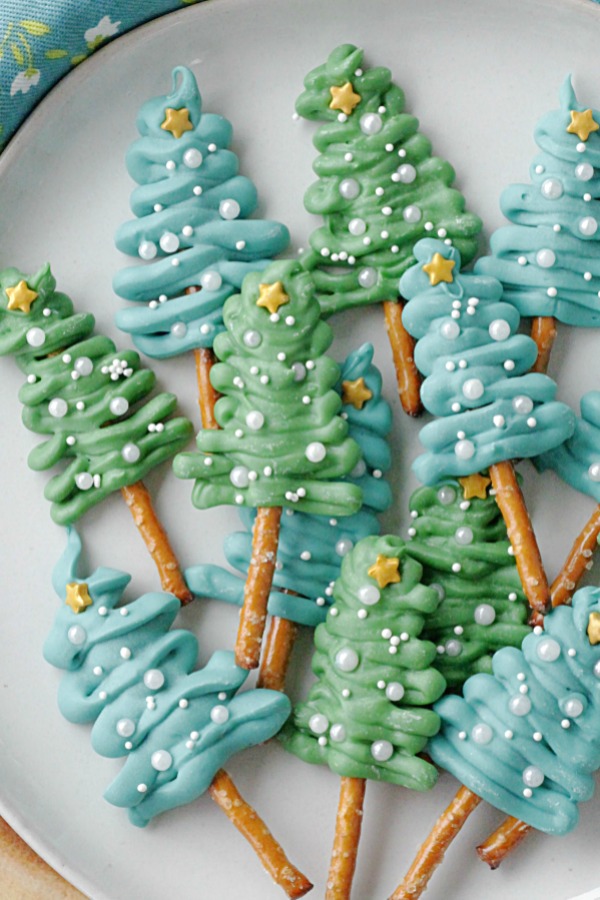 Decorate with candy sprinkles
Allow the trees to harden and then gently remove them from the parchment paper
The toppers can be made up to two days in advance – keep them in an airtight container until ready to use.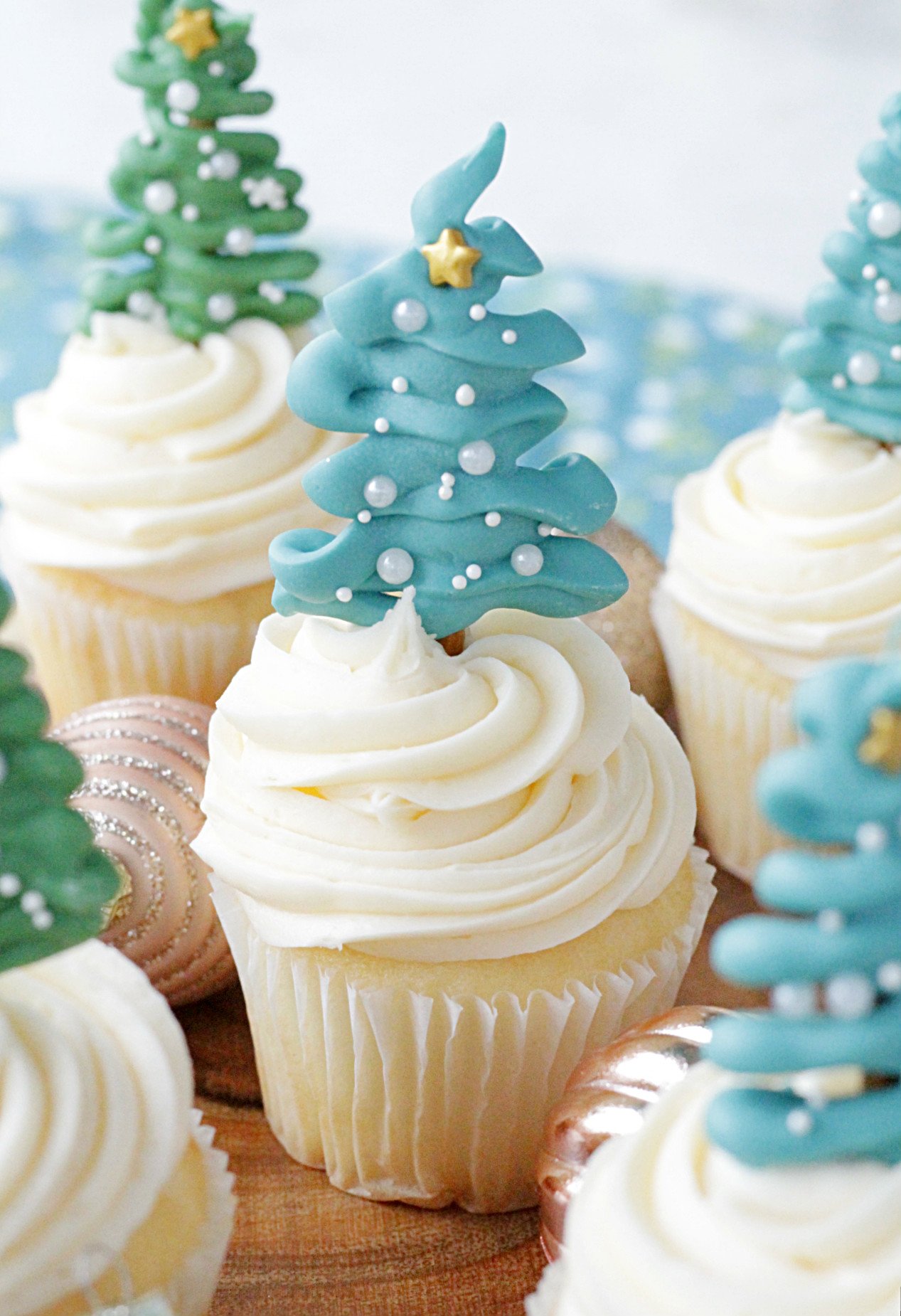 Thank you so much for being a faithful reader and supporter of Foodtastic Mom. Be sure to PIN this image!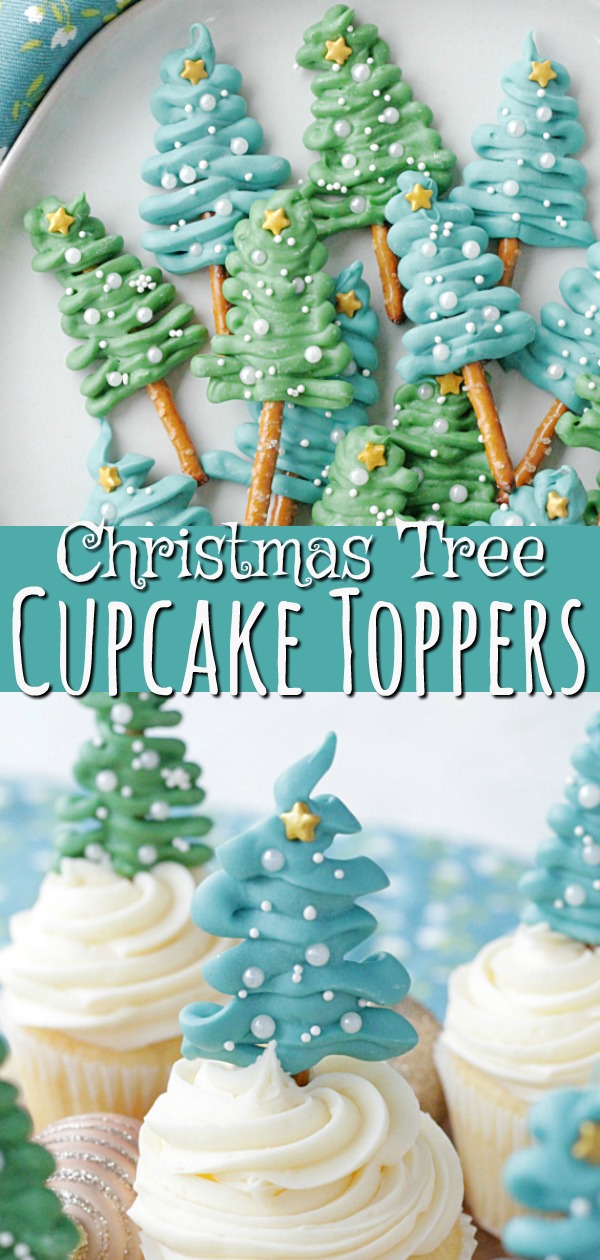 More holiday dessert recipes: