Thank you for supporting the brands that support me! This shop has been compensated by Collective Bias, Inc. and its advertiser. All opinions are mine alone. #TidingsAndTreats #CollectiveBias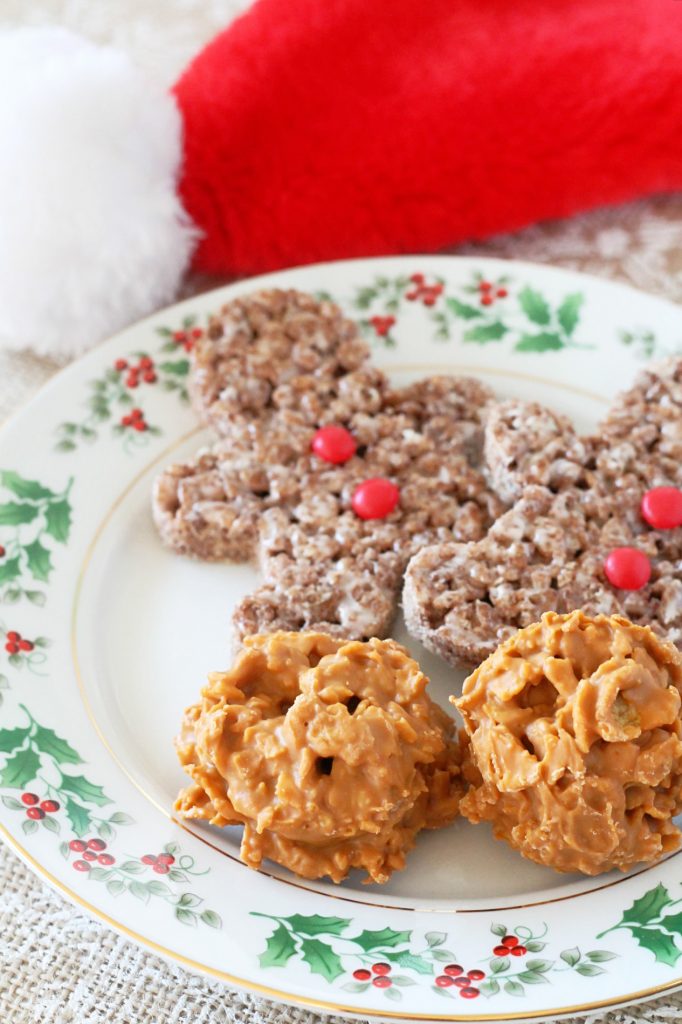 I shared a video tutorial for my Grandma's Tidbits recipe a couple of weeks ago and it was popular!
I've talked a lot before about how the holidays bring out the nostalgia in me which I express through cooking and baking. I think a lot of people feel the same way. I think it's so important to keep family recipes alive by making the favorite's again and again. These Tidbits are one of ours!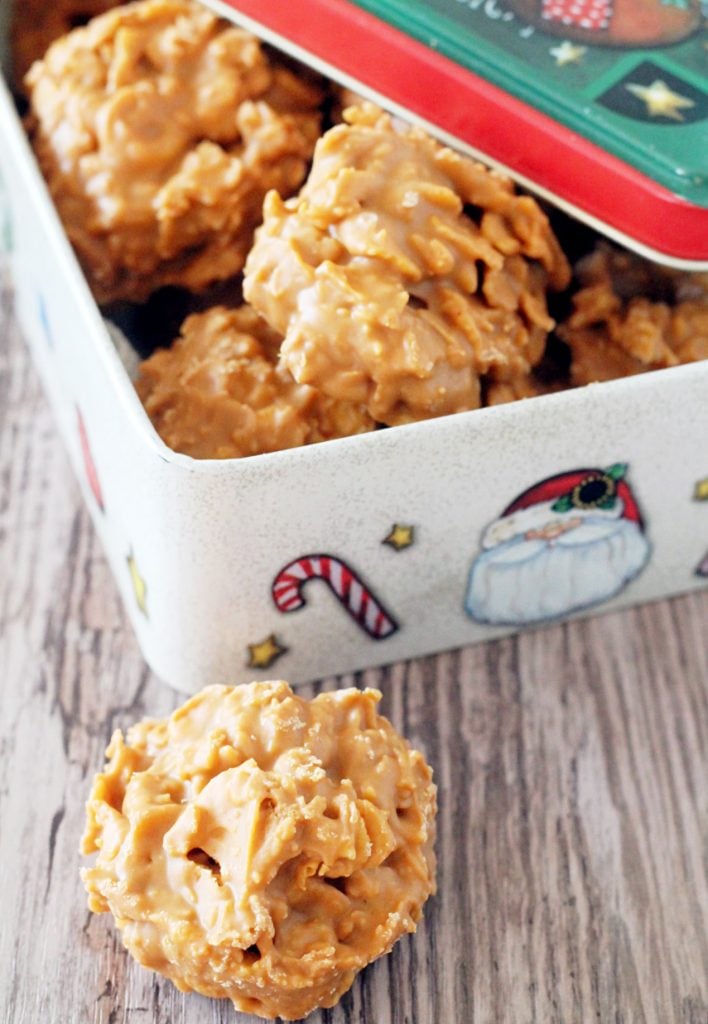 Another favorite? Rice Krispie Treats. It's a classic rather than a family recipe obviously but my Mom made them for me a ton growing up. So whenever the craving strikes I have to make the original recipe rather than buy a box of the pre-made treats. But my kids really like the Cocoa Krispies and so one year I decided to make a chocolate Krispie Treat recipe and we've been hooked ever since. Even our Elf can't keep his hands off them.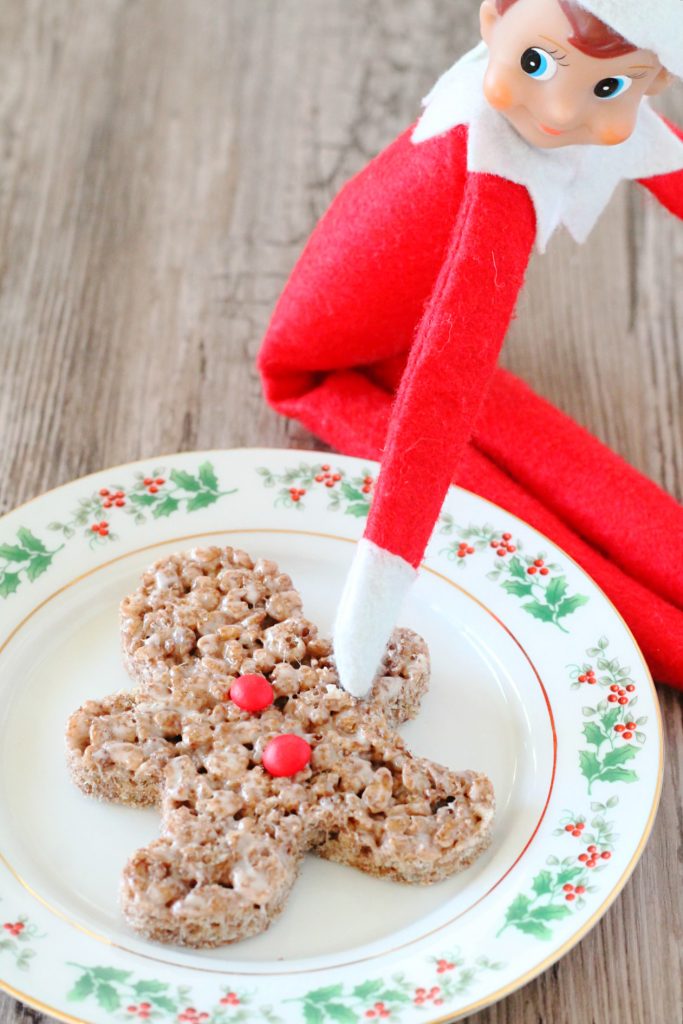 And they make perfect little "ginger" people! I call them Krispie Cocoa Men (or ladies if you prefer). I spread my Cocoa Krispie treat mixture on a sheet pan to make them a bit thinner and easier to cut into shapes. After they've set up I use my cookie cutter to make shapes and then simply decorate them with some candy buttons. It'd be cute to get some frostings, sprinkles and candy together and let your kids decorate them too.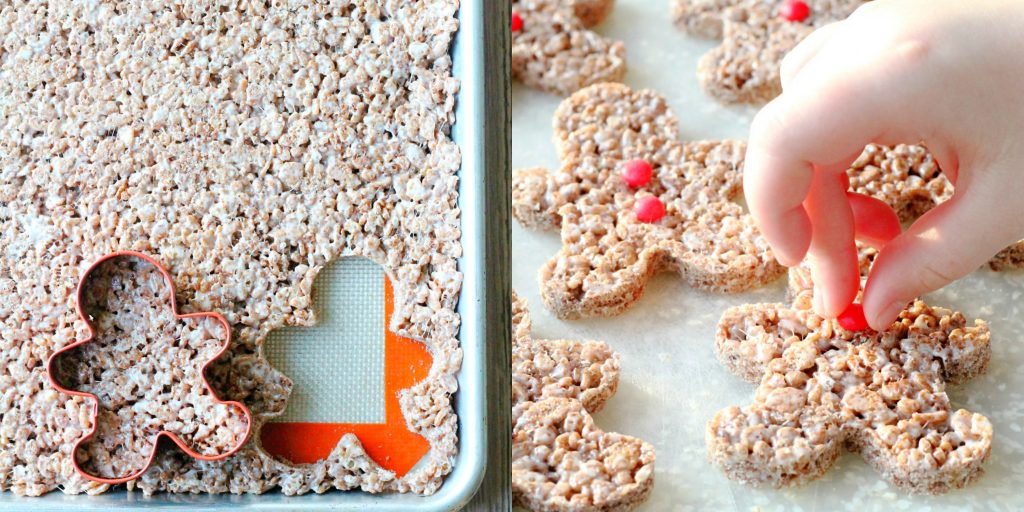 Whatever cereal treat you wind up making, don't forget to share it on social media with the tag #Treats4Tots – for each treat shared, Rice Krispies will donate a toy to a child in need through Toys for Tots through January 1st. Need another recipe idea for the rest of your box of Rice Krispie treats? Check out some of these delicious ideas!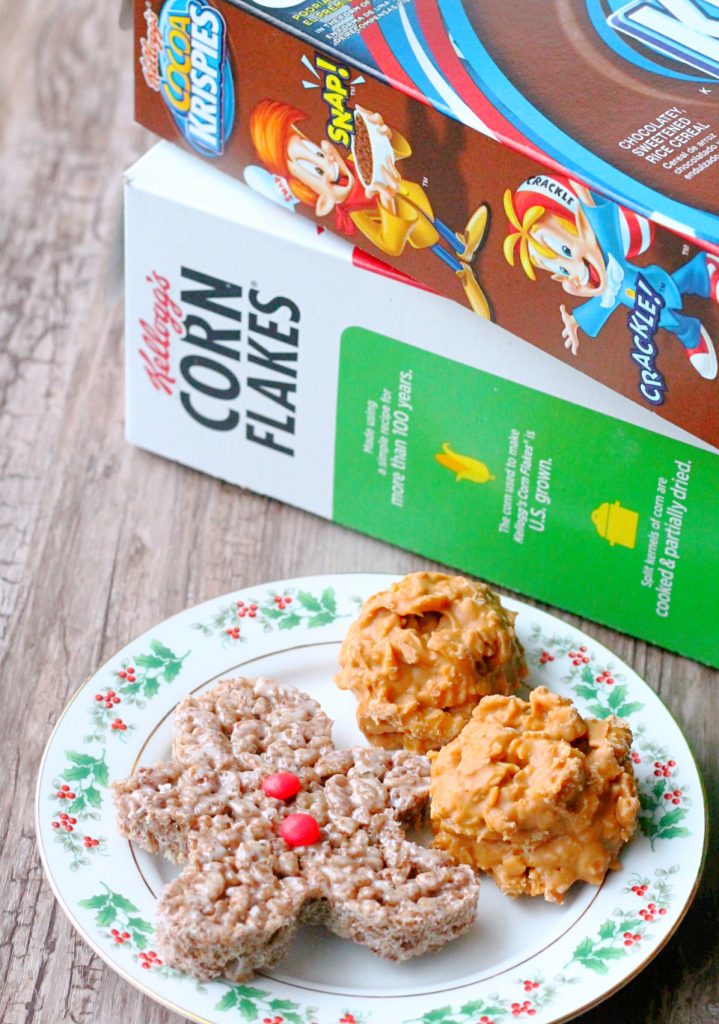 As always at this time of year I'm making several trips a week to my local Target. For this recipe post a trip to the cereal and baking aisles were where I headed. A few simple ingredients (including Kellogg's Corn Flakes and Cocoa Krispies) for both my Grandma's Tidbits and the Cocoa Krispie Men are all that's needed for lots of smiles!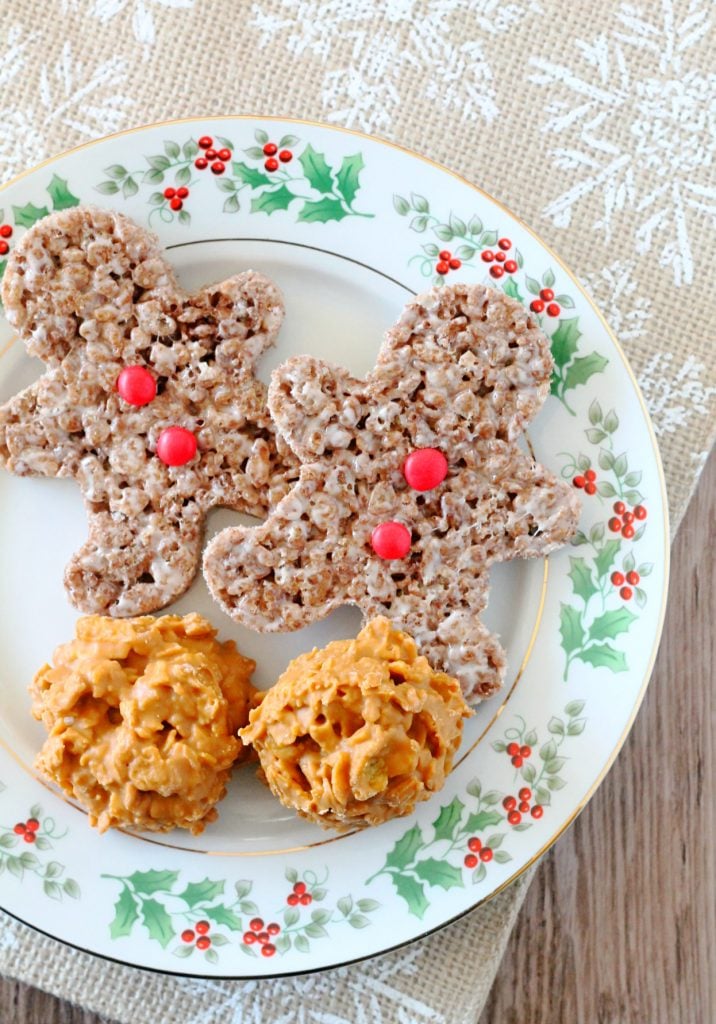 In addition to these two cereal-based treats I have to have my Mom's fudge, my Grandma's snickerdoodles, Buckeyes and my favorite chocolate chip cookies. Those are our standard holiday treats. What are some of your favorite varieties of holiday cookies? Tell me in the comments!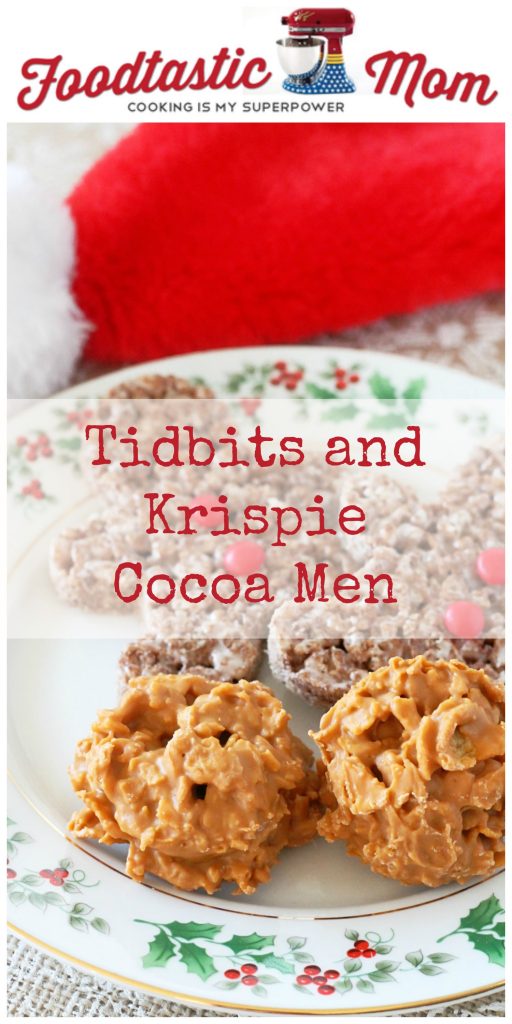 This recipe is featured on Meal Plan Monday. Meal Plan Monday is proudly hosted by Southern Plate, Southern Bite, A Southern Soul, and Big Bear's Wife.
Tidbits
2016-12-08 04:25:25
Ingredients
2 pkgs. butterscotch chips
2 T. unsalted butter
1/2 c. creamy peanut butter
1/2 t. salt
4 c. Kellogg's Cornflakes Cereal
Instructions
Microwave butterscotch chips and butter (in 1 minute intervals so as not to burn) until melted and smooth. Stir in the peanut butter until smooth. Stir in the cornflakes (it's OK if you crush some).
Scoop onto a baking sheet (I used an OXO medium-sized cookie scoop) lined with a silicone baking mat or parchment paper. Freeze for 30 minutes. Eat or package as gifts.
Foodtastic Mom https://www.foodtasticmom.com/