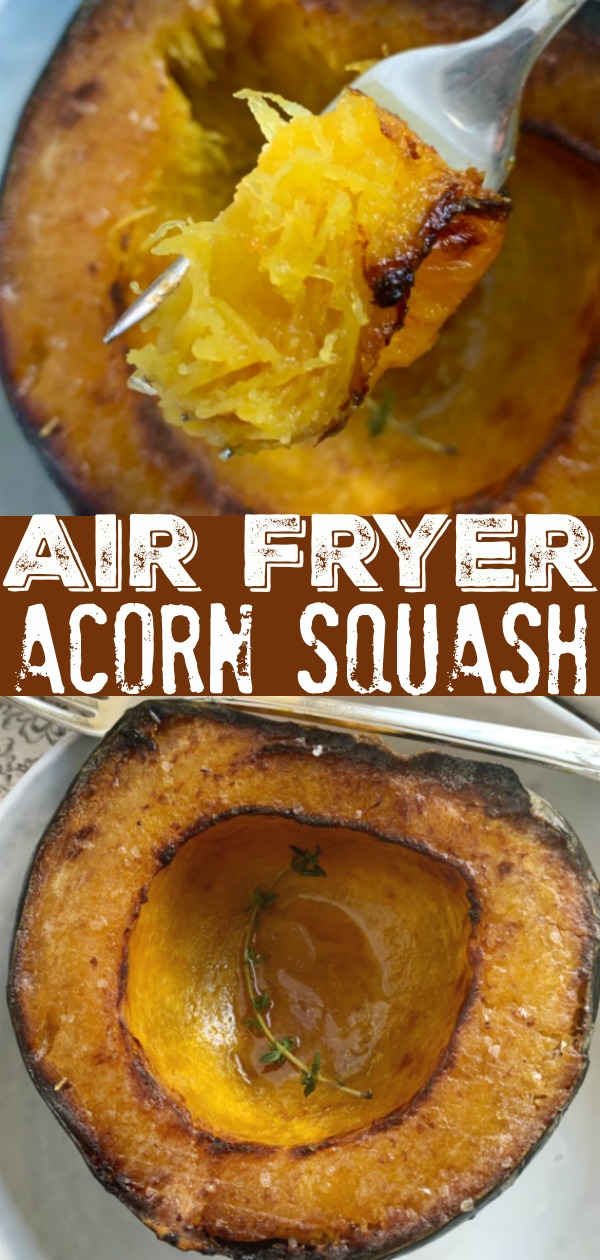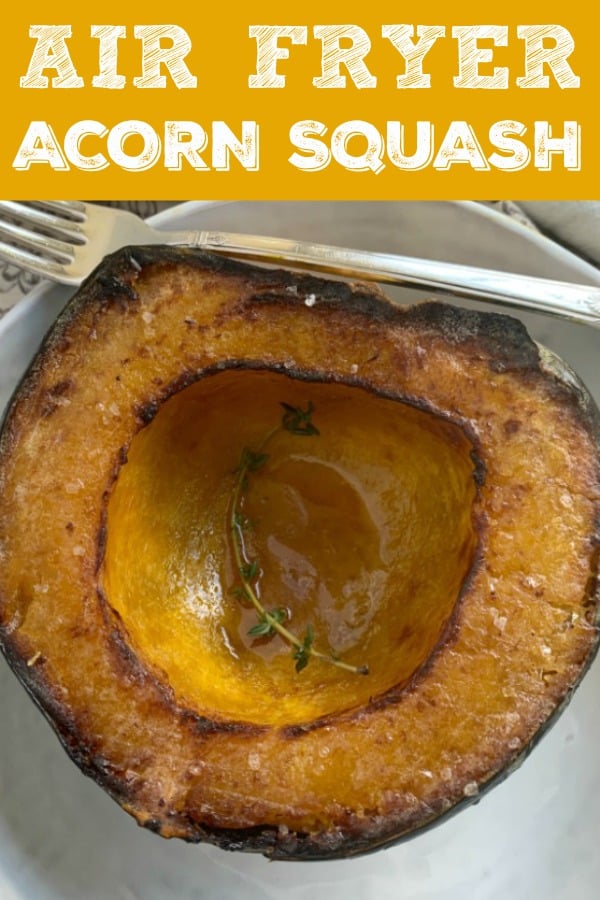 Make this Air Fryer Acorn Squash as a simple side dish or for using mashed acorn squash in another recipe.
I just bought myself a brand new air fryer using some of my Amazon affiliate money. I consider it my first real housewarming gift that I have bought for myself since my move. It's much larger than the air fryer I used to develop my previous recipes. So now I have visions of air fried whole chickens and bone-in turkey breasts dancing in my head (just in time for the holidays).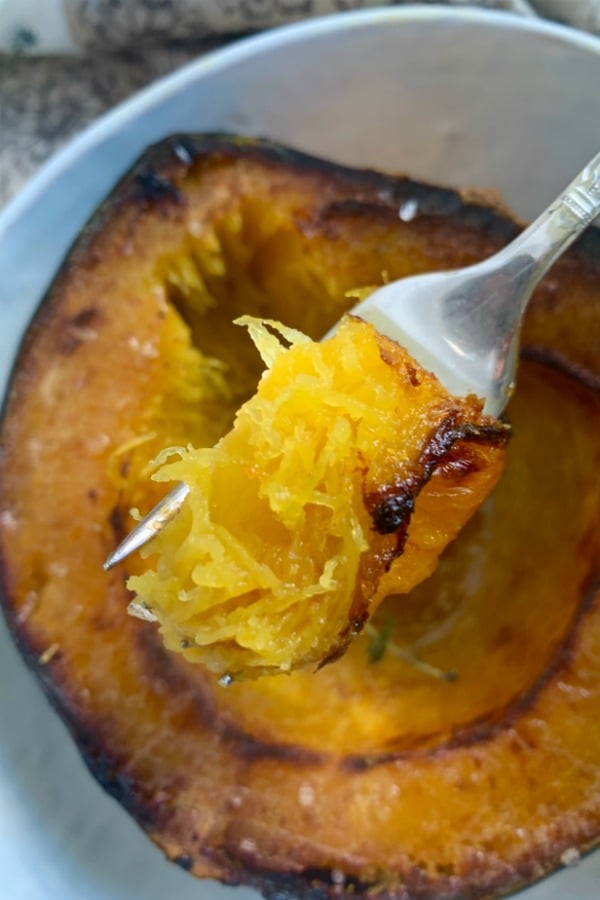 Since whole squash of all varieties are appearing in my grocery now I decided to do a trial run of my new air fryer with an acorn squash. I was so pleased with the results! The flesh of the cut squash browned nicely on the outside but was soft and tender on the inside. The air fryer truly does all the work for this simple side dish. Stay tuned for what I turned the rest of the puree into!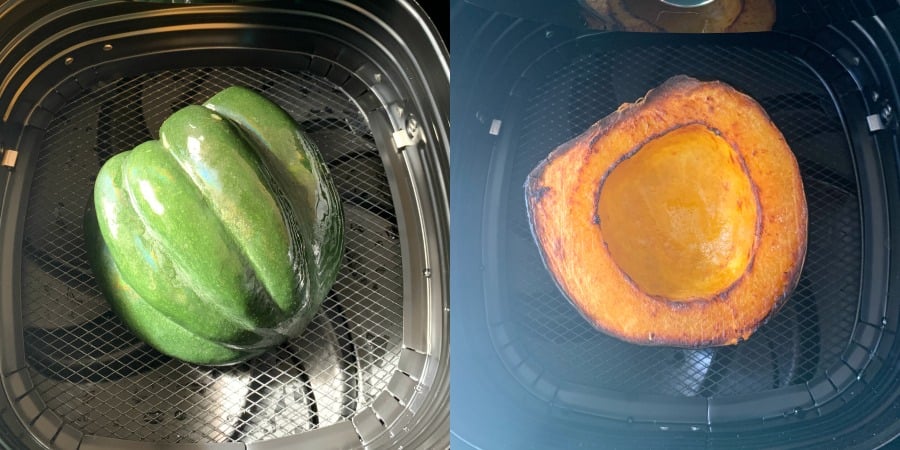 Why is Acorn Squash Good for You?
According to this Healthline article, acorn squash is low in calories but packed with nutrients. Acorn squash is packed with antioxidants and Vitamin C. It promotes digestive health because it is high in fiber. And it may help in preventing heart disease by combating high levels of LDL (the bad cholesterol) and lowering the risk of high blood pressure.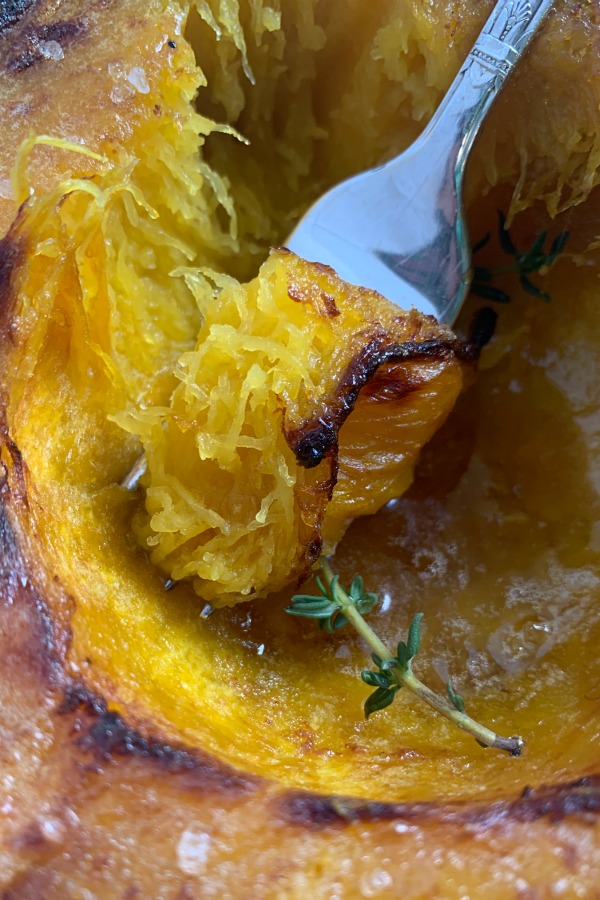 Kitchen Tips for Air Fryer Acorn Squash:
This is the air fryer I used for this recipe.
Use a very sharp and heavy kitchen knife for slicing the acorn squash in half, similar to this one.
I used a dinner spoon to scoop out the seeds from the center of the acorn squash.
Do not use cooking spray (like Pam) as it can damage the coating of the air fryer basket. Instead, lightly oil the squash surface with vegetable oil to prevent sticking.
Foodtastic Mom is a participant in the Amazon Services LLC Associates Program, an affiliate advertising program designed to provide a means for sites to earn advertising fees by advertising and linking to Amazon.com. Any highlighted, clickable Amazon link you see is an affiliate link that I may earn advertising fees on.
Thank you so much for being a faithful reader and supporter of Foodtastic Mom. Be sure to PIN and print this recipe!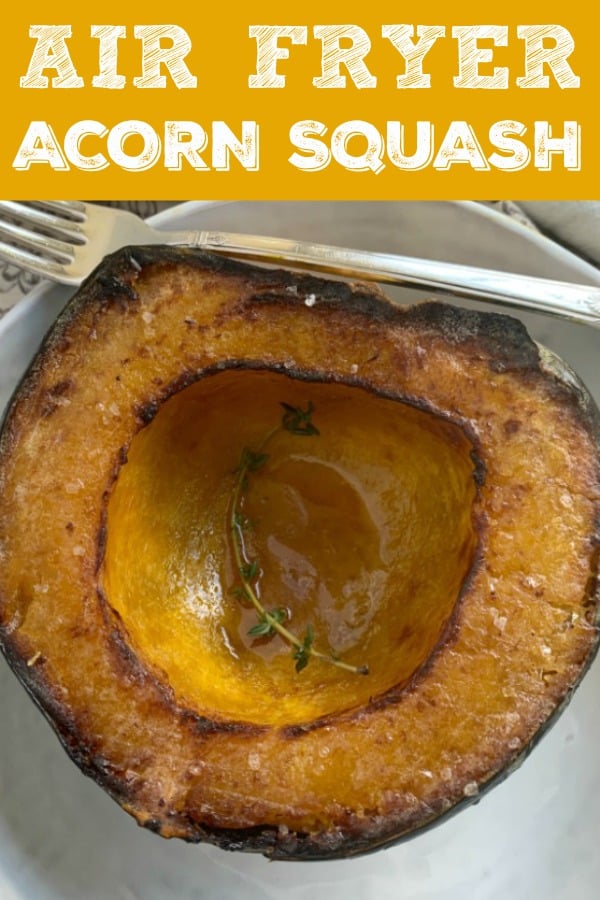 Air Fryer Acorn Squash
Make this Air Fryer Acorn Squash as a simple side dish or for using mashed acorn squash in another recipe.
Ingredients
1

whole

acorn squash

2

tsp

vegetable oil

1/2

tsp

salt

1

tbsp

butter

2

tbsp

pure maple syrup
Instructions
With a sharp knife, cut the acorn squash in half, lengthwise from top of stem to the bottom.

Use a dinner spoon to scoop out and discard the seeds.

Lightly oil the outsides of the cut squash with the vegetable oil.

Place the two halves of the acorn cut side down into the basket of the air fryer.

Air fry at 325 degrees F for 20 minutes.

Remove the squash and butter the insides of the squash and sprinkle lightly with salt.

Place the squash halves, cut side up, back into the air fryer basket.

Air fryer at 400 degrees F for about 10 - 15 minutes more, or until the cut surface is browned and the inside of the squash is fork tender.

Drizzle with pure maple syrup and serve.
Nutrition
More Air Fryer Recipes: