Slow Cooker Cranberry Butter Holiday Favors are a delicious edible gift for your friends and family.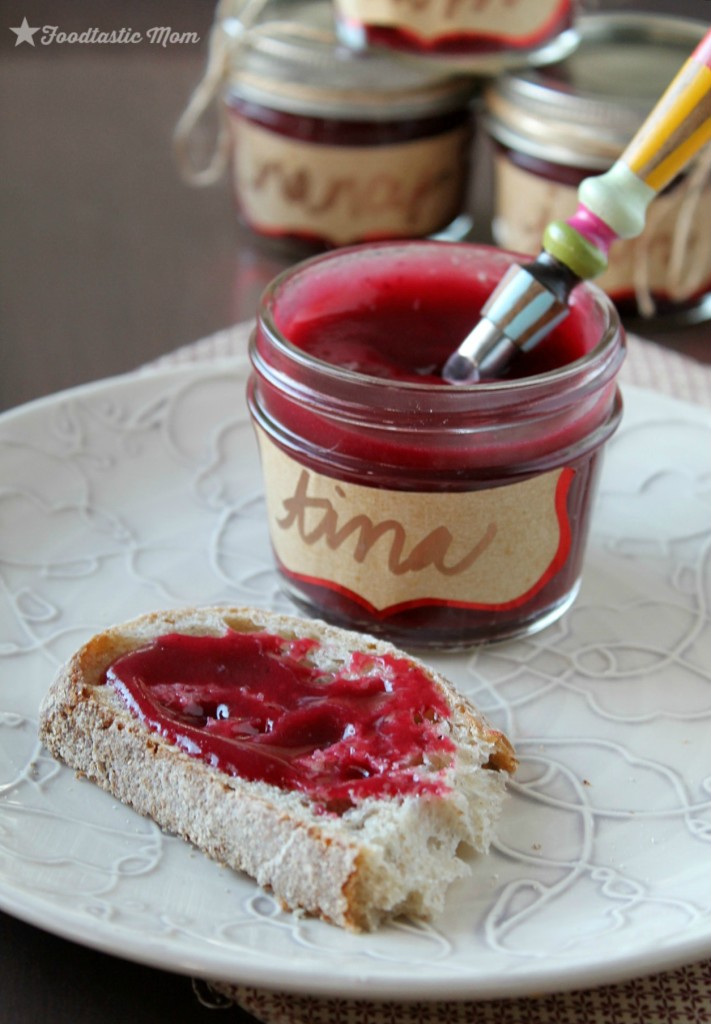 Our kids have now had their first snow day for this school year. Having a snow day before Thanksgiving is extremely early and unusual for us here in Ohio, but we made the most of it. The weathermen and ladies were predicting the "white death" the night before so I stocked up on some food items to get work done that day.
This cranberry butter could not have been easier and it's so tart and tasty! I was thinking of a yogurt mix-in and Thanksgiving roll topping, but then a follower on my Facebook page mentioned she'd maybe use it for favors for her "Friendsgiving". That statement got me inspired to think like Martha Stewart (which does not happen often) and package this butter up right.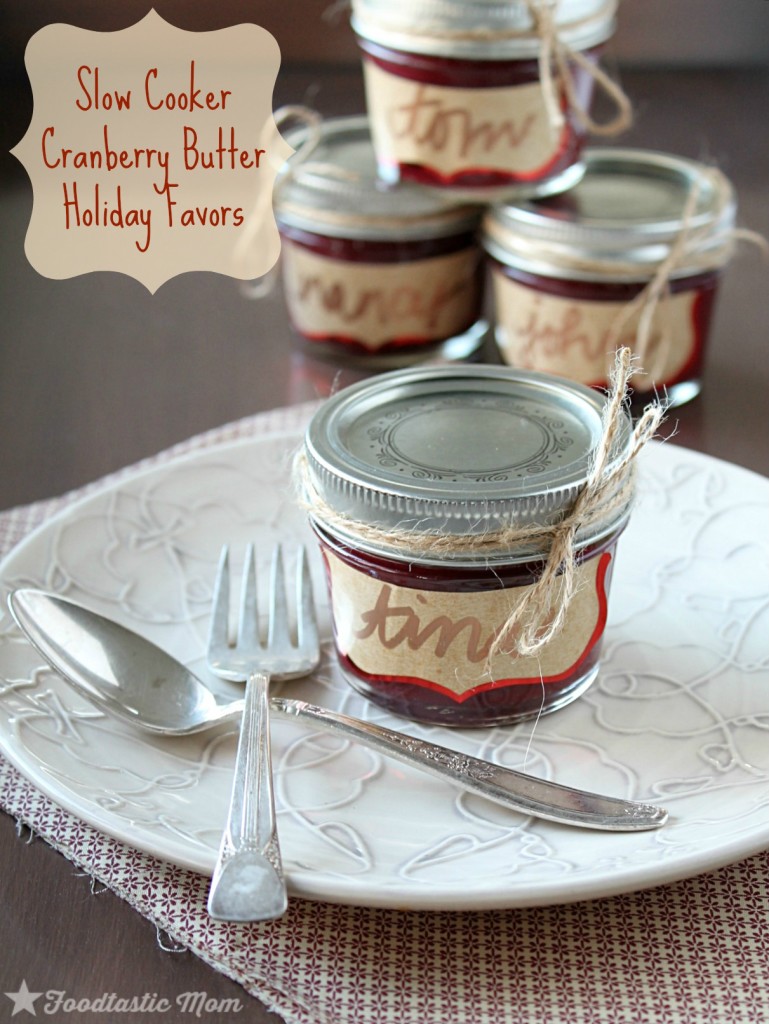 So now I'm using these cute Mason jars as place cards for Thursday and my turn at hosting Thanksgiving. We'll have a mix of family and neighbors here to enjoy the day and I'm pretty excited to put these little gifts on the table for them! I already owned the copper Sharpie marker and the jars, labels and twine I found at Target. Four bags of cranberries made enough butter to fill at least 10 of these jars, plus extra. And thinking ahead, these would make great holiday gifts as well! Maybe just package the butter in larger jars along with some cream cheese and fresh bagels from your favorite bakery.
The original recipe for this cranberry butter is thanks to The View from Great Island.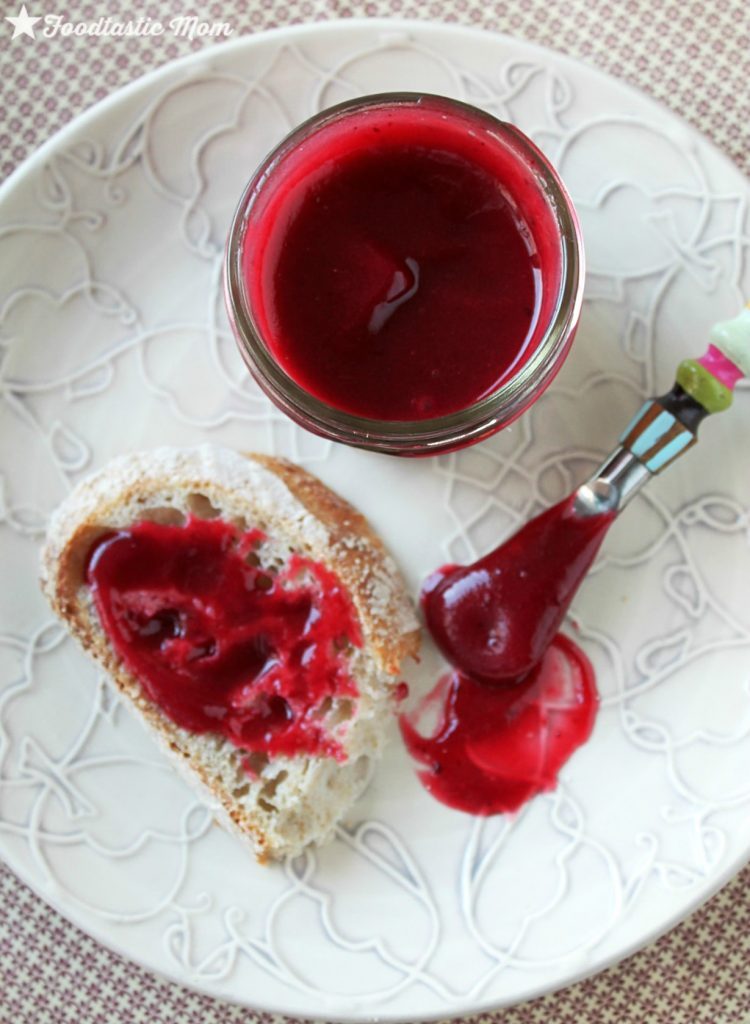 Slow Cooker Cranberry Butter
Ingredients
4

bags (12 oz each)

fresh cranberries

rinsed

3

cups

light brown sugar

2

cups

apple cider

1

whole

cinnamon stick

pinch

cloves

pinch

ground ginger
Instructions
Place all the ingredients in the slow cooker and stir well. Cook covered on high heat for 2 – 3 hours, or until cranberries have burst and are very soft.

Turn off heat and either puree the mixture in a blender or use a stick blender and puree the mixture right in the slow cooker.

Press the butter through a fine mesh strainer to remove the seeds and skin.

Pour the pressed cranberry butter back into the slow cooker and cook on high with the slow cooker lid ajar for another 2 hours, stirring about every 20 – 30 minutes. This will thicken the butter.

Allow the cranberry butter to cool and store in air tight containers in the refrigerator until ready to use. Will keep in the refrigerator for up to one month.