This Pumpkin Crème Brûlée is an upscale dessert that is actually very simple to make at home. Serve it as a fun and delicious alternative to pumpkin pie.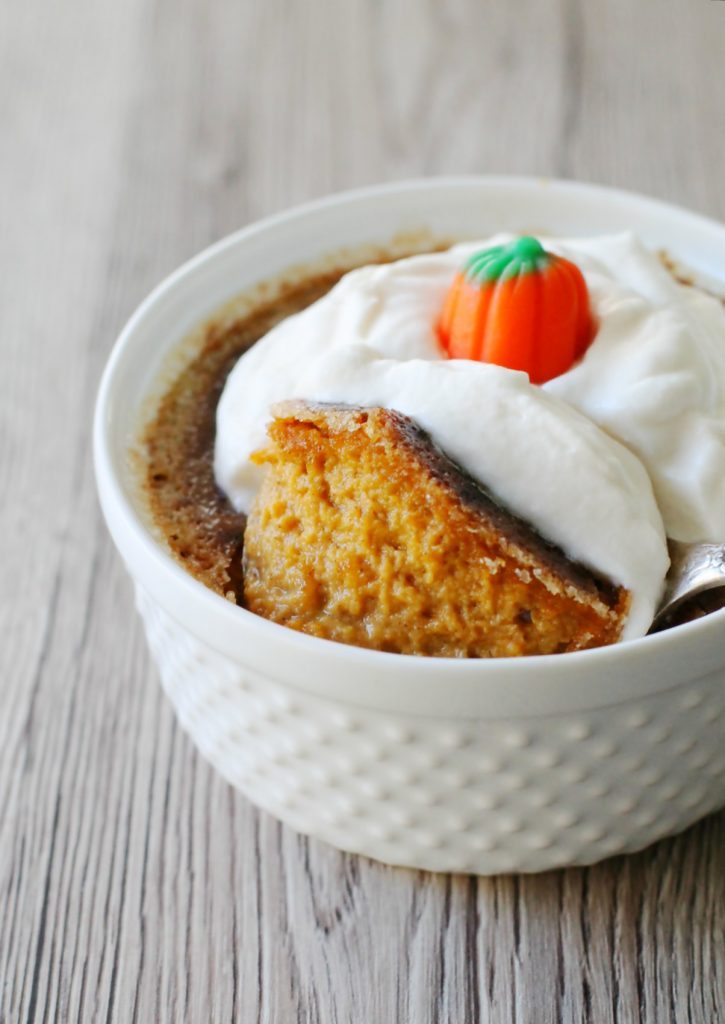 Did you know Ohio is the number one egg producing state in the country? Do you know how many eggs that actually means? Currently our state is home to 30 million egg laying hens and just a fraction of their job is providing 1 million eggs PER WEEK to popular (and Ohio-born) breakfast giant, Bob Evans.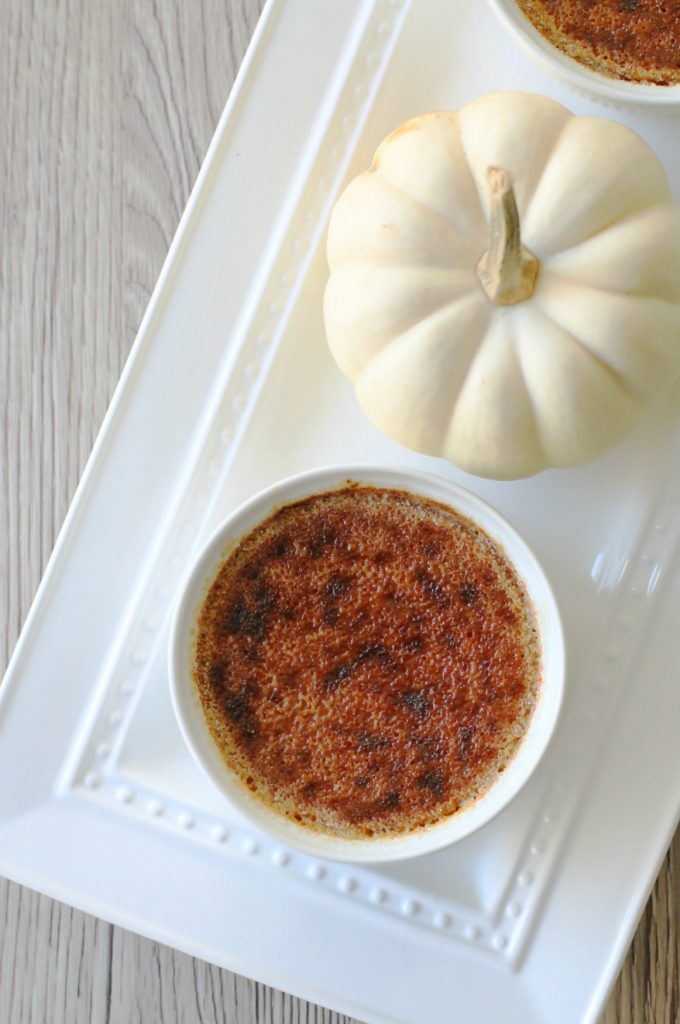 Like me, you've probably heard all kinds of conflicting information regarding how chickens are treated but I am hear to assure you these hardworking hens are happy. They wouldn't be laying eggs otherwise. Ohio egg farmers employ dietitians to formulate 15 different types of diets for these girls to keep them healthy regardless of the climate or their stage of life. And NO antibiotics are ever included in these feed formulations. It's illegal.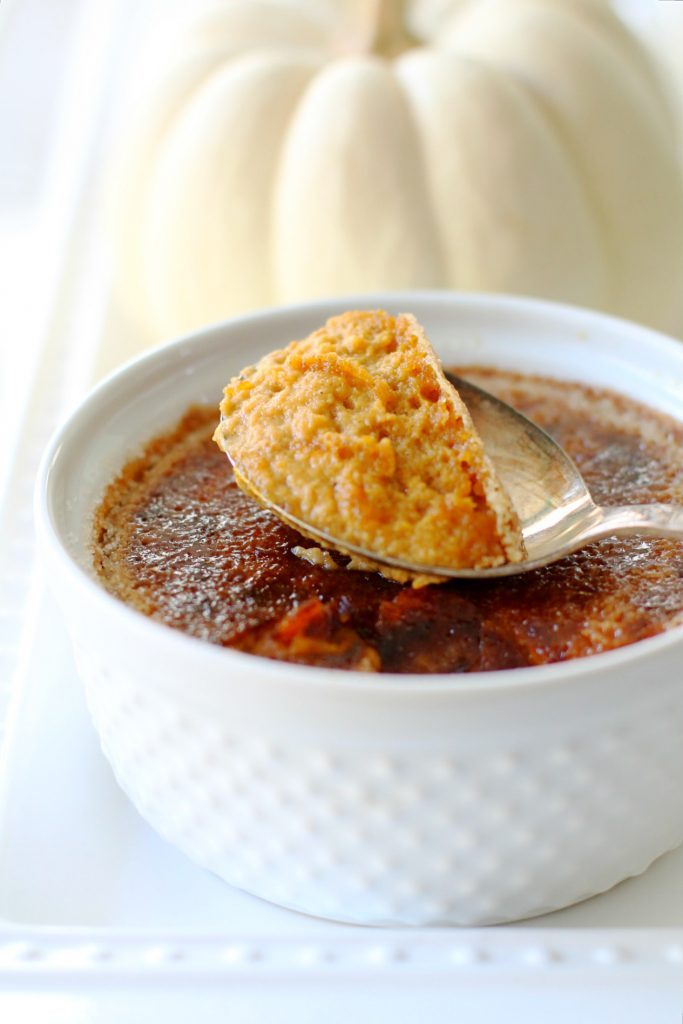 My respect for these farmers (some in their fourth generation of family farming) comes from their careful consideration of the big picture in regards to providing nutritious and safe eggs for our entire country. There are so many factors: the market – some farmers have switched a portion of their flock to free-range to meet consumer demands; safety – avian influenza is a very serious concern as geese and ducks are beginning their fall migration. The state of Iowa lost millions of laying hens last year to this highly contagious and deadly disease (to birds, not humans) and Ohio farmers want to protect their hens; food deserts – there are many areas across our nation not privy to free market selection in the form of even one local grocery store. There are countless families who do their weekly food shopping at convenience stores because they have no other option (this was stunning to me); philanthropy – Ohio egg farms are donating hundreds of thousands of eggs annually to churches and food pantries. That was a real eye-opener for me because in relation to other sources of meat protein, eggs seem really inexpensive. But there are a lot families and children who rely on these donated eggs.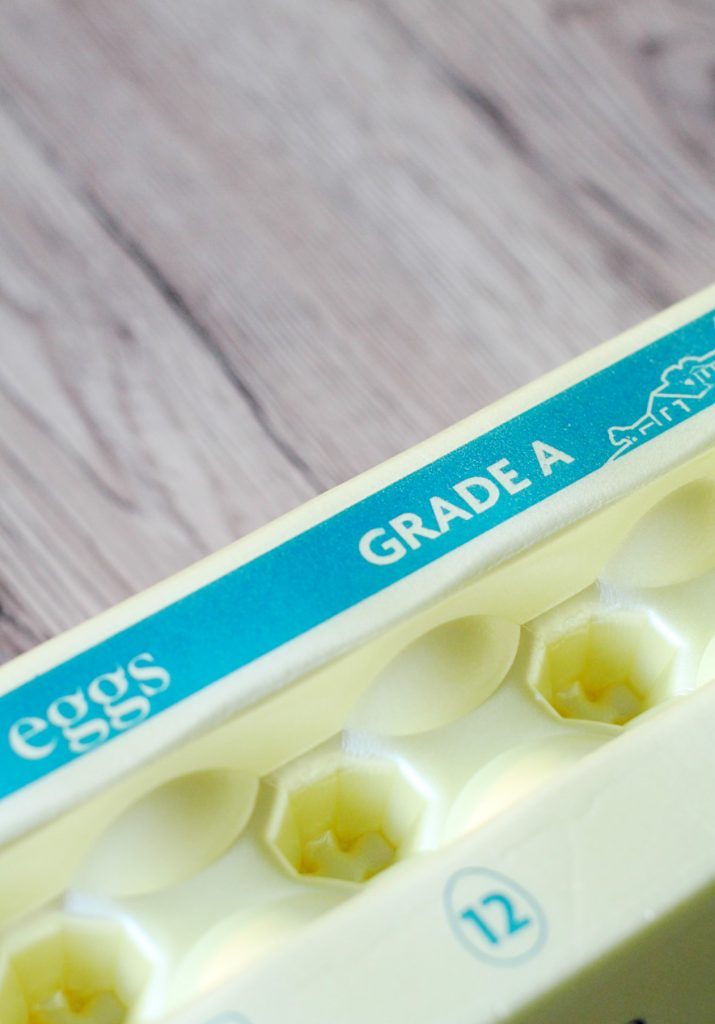 Now let me share something delicious and tangible I was able to bring home with me and give to you. Might I humbly suggest this Pumpkin Creme Brûlée as an impressive and unexpected Thanksgiving dessert option? No fussy pie crust required! And trust me, you won't miss it. I've made these brûlées for several "audiences" since returning home from my trip and they consistently get RAVE reviews.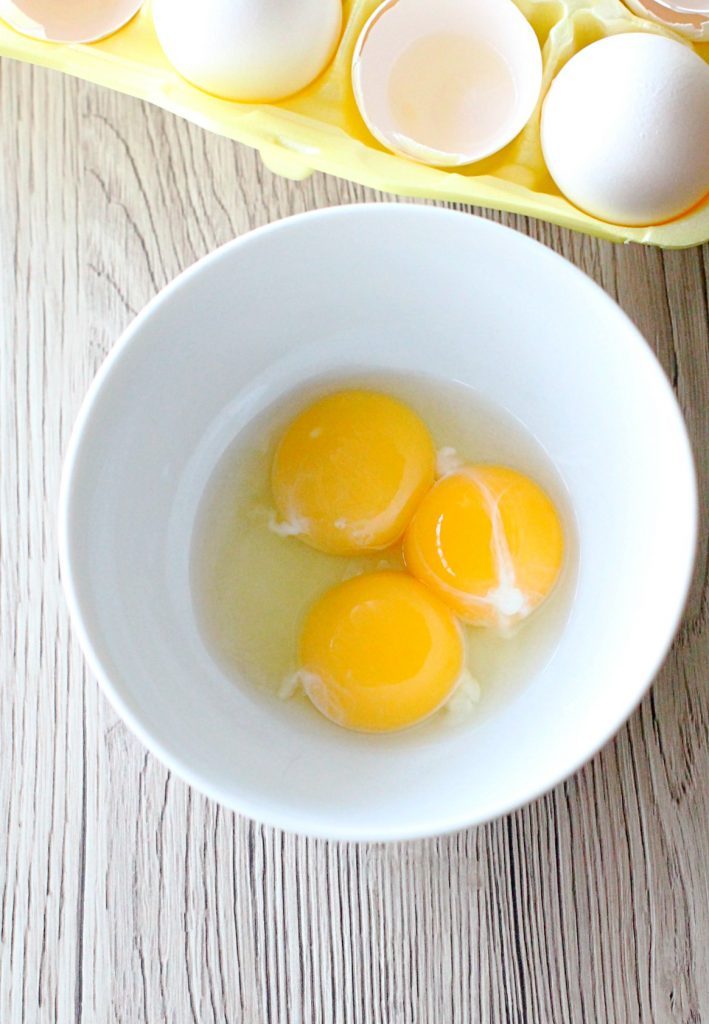 This recipe starts with egg yolks, of course. Pumpkin, brown sugar, cream and some seasonings are whisked in (by hand) and then baked in custard dishes. I did go out and purchase a kitchen torch for the purposes of firing the sugar on top (because c'mon, that's fun) but the first time I made these I tested them under my oven's broiler and it worked just fine!
Thank you so much for being a faithful reader and supporter of Foodtastic Mom. Be sure to PIN this recipe roundup!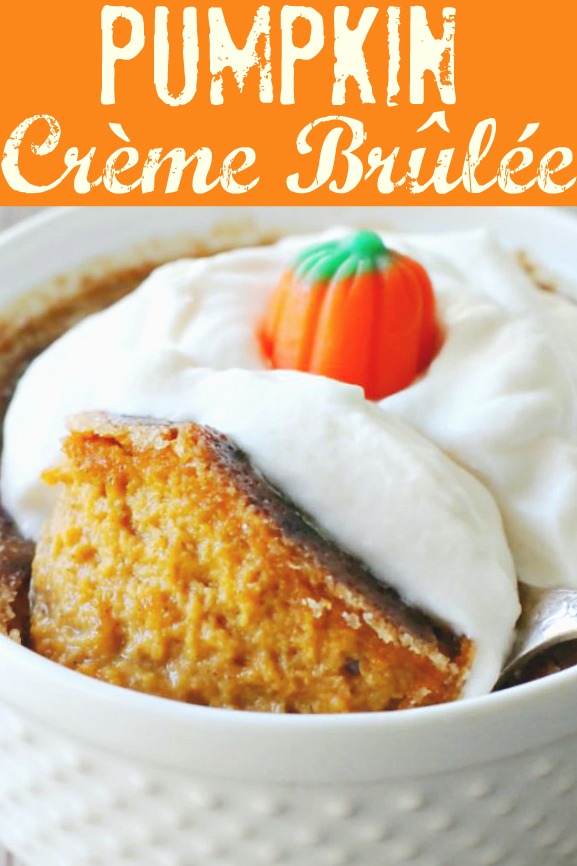 Pumpkin Crème Brûlée
This Pumpkin Crème Brûlée is an upscale dessert that is actually very simple to make at home. Serve it as a fun and delicious alternative to pumpkin pie.
Ingredients
3

large

egg yolks

1/2

cup

light brown sugar

1/2

tsp

allspice

1/4

tsp

cinnamon

1/4

tsp

nutmeg

pinch of salt

1

cup

pumpkin puree

not pumpkin pie filling

1

cup

heavy cream

4

tbsp

granulated sugar
Instructions
Preheat oven to 325 degrees.

In a large bowl, whisk together the egg yolks and brown sugar until well blended. Whisk in the allspice, cinnamon, nutmeg and salt. Then whisk in the pumpkin and cream until very smooth.

Pour the custard into four (3 to 4 inch ramekin dishes). Place the dishes in a shallow baking pan and pour hot water into the pan until it reaches halfway up the sides of the ramekins (making sure not to pour any water IN to the ramekins with the creme brûlées).

Carefully place the pan with the ramekins into the oven and bake for 40 - 45 minutes, or until the center of the creme brûlées barely jiggles.

Remove the creme brûlées and allow to cool completely on the counter, at least 1 hour.

Pour 1 tablespoon of sugar on top of each of the creme brûlées and shake back and forth so the tops are evenly coated with sugar. Use a kitchen torch to fire the tops of the creme brûlées to caramelize and harden the sugar on top.

Place the creme brûlées into the refrigerator to chill completely before serving. At least 4 hours or over night.

Serve topped with freshly whipped cream.
Nutrition
Besides meeting some of Ohio's hardworking egg farmers, I had a whole lot of fun too and got to meet some really friendly and creative food bloggers. I couldn't begin to condense the amazing food I experienced on my two-day trip to Columbus, Ohio but I want to especially thank the Ohio Poultry Association, Max and Erma's, Lindey's, Bob Evans, Franklin Park Conservatory, Jorgensen Farms, Sidecar Catering (they are responsible for this creme brûlée recipe) and The Guild House for their generosity and hospitality!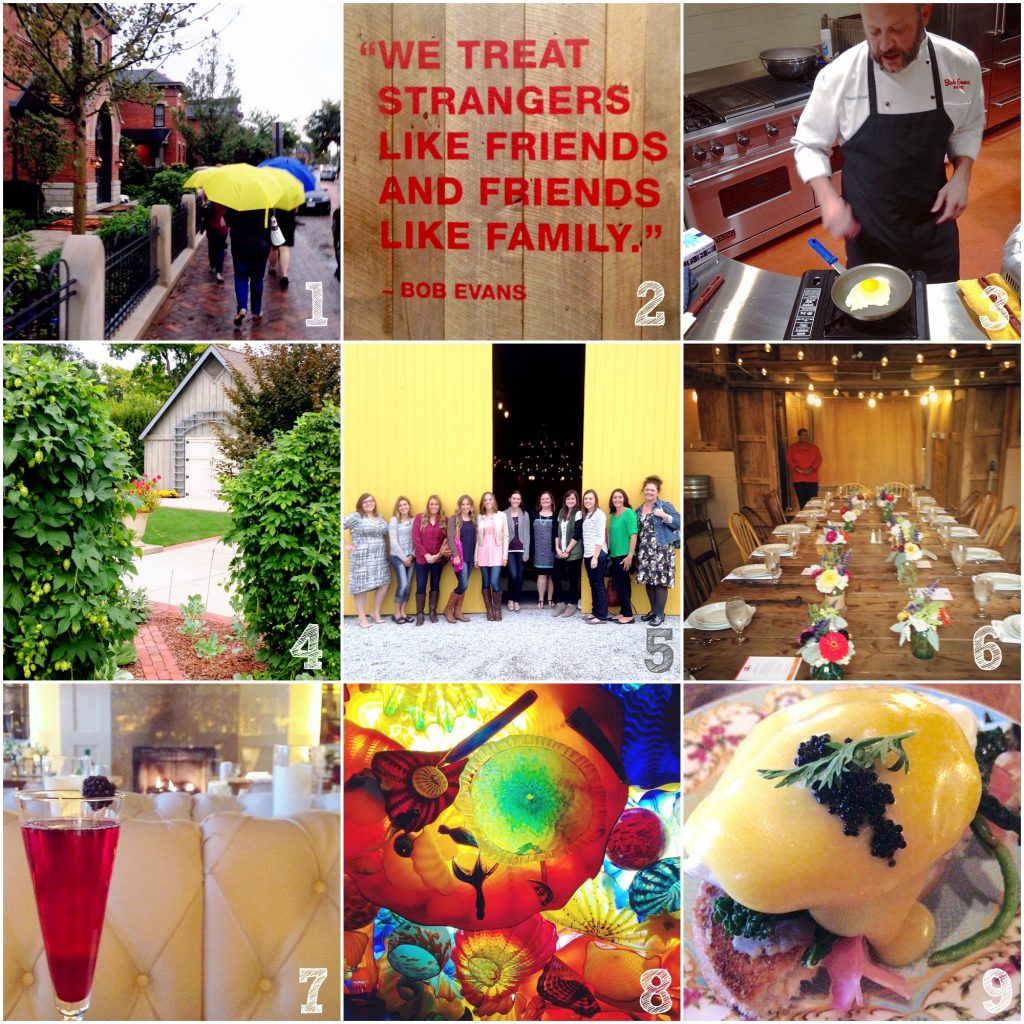 Touring the (rainy) streets of historic German Village
Famous quote at the corporate headquarters of Bob Evans
Executive Development Chef, David Eisel, from Bob Evans cooking our eggs to order
Garden shot at the Franklin Park Conservatory
My new blogging friends (l to r: Maria at Sift & Whisk, Shelley at Two Healthy Kitchens, Lacey at Lacey Placey, Julie and Maddie at Tastes of Lizzy T, Ashley at Cookie Monster Cooking, Angie at Big Bears Wife, Erin at The Spiffy Cookie, Jessica at A Kitchen Addiction, Julia at A Cedar Spoon, Me at Foodtastic Mom)
Ready for dinner at Jorgensen Farms
Mimosa at The Guild House
Chihuly "mini Venetian" glass ceiling at The Franklin Park Conservatory
Egg Toast at The Guild House
Thank you to the Ohio Poultry Association for a delicious and informative trip to Columbus, Ohio where I met some of the farmers responsible for providing eggs for my family.